Lifestyle
Step 2 of my attempt for a more sustainable lifestyle: Driving the BMW 330e M Sport
Maintaining the drive for a green life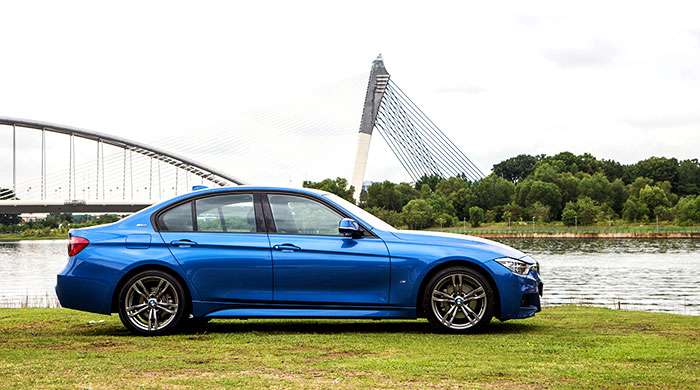 The 3 Series is arguably one of BMW's most popular models of the whole range so it came as no surprise when the German automaker decided to introduce a plug-in hybrid variant in 2016. The 330e model was then followed up with an M Sport version in February 2017. You might also recognise it in Episode 3 of our #BuroBossGirl Season 2. After pondering if hybrid cars are really the sustainable choice, I decided to take one – the BMW 330e M Sport – for a drive during our #GoGreen Month.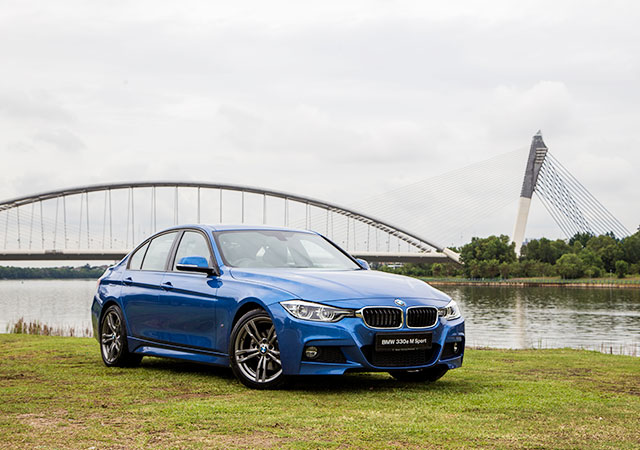 As smooth as peanut butter
It's strange but the first thing in a car that attracts me is the drive. Not the looks, not the leather seats, and not the fancy technology capabilities/functions it has. The 330e M Sport, known for its sporty finish, inside and out, is an absolute wonder to drive in. Cruising down the highway from Cyberjaya to central KL, I can only describe the ride as smooth as peanut butter. It's so easy to fall in love with it. Light taps on the brake and accelerator were all it took for the car to respond aptly.
Everything is in front of your eyes
My other favourite feature about the car is the Heads Up Display. Showing the navigational instructions, speed, and the radio channels on the screen in front really helps to keep the eyes on the road. It's nothing new but still much appreciated.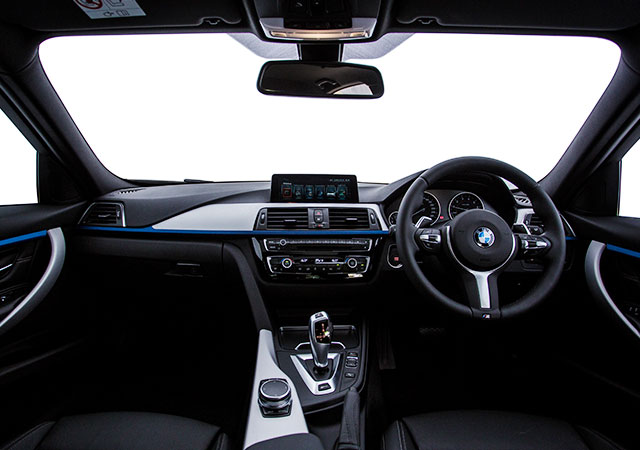 Sheer electric driving pleasure
It was all-electric driving (turn on Max eDrive mode) from Cyberjaya to Bukit Bintang and it felt amazing. It was also all it took for the battery charge to go from 100 per cent to 7 per cent. But fret not, the system ensures a minimum amount of charge is still available and the battery can be charged a little depending on how you drive, resulting in a half-electric, half-petrol ride and an unwavering performance.
Charging it
Owning a plug-in hybrid car is just like having a smartphone or a smartwatch. You have to charge it every night for it to work its duty the following morning. I did it this only on the first night. Using the standard three-pin charger, leaving it overnight will do but if you're counting the hours, approximately five to six will suffice. Otherwise, there's always the ChargEV charging stations that uses a membership card to access them (available with every purchase of the vehicle). To be honest, for the next three to four days, I didn't bother charging it and relied on driving it to "charge". On multiple short trips, the battery indicator would on average go from 12 per cent to 24 per cent then down to 7 per cent. It's enough to go around, send the car back to Cyberjaya from Petaling Jaya, enough to still feel that peanut butter smooth performance, but just not enough to go 100 per cent all-electric mode.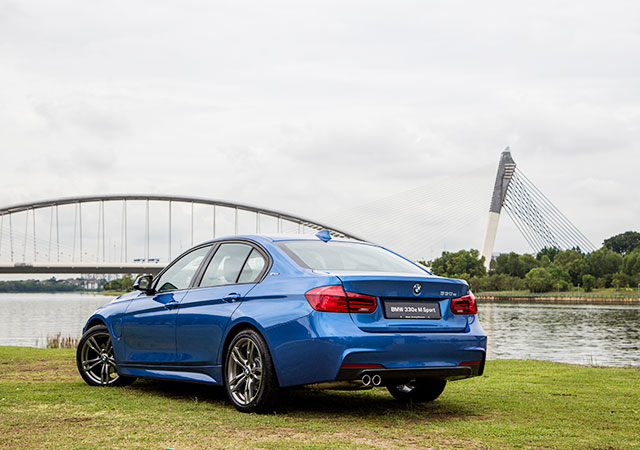 Final words
It looks great. It feels great. It's great for the environment. It is, however, not yet in a great environment. The other reason why I didn't really charge the 330e was because of the lack of charging stations. KL now has plenty more than it used to but it's still a work in progress. Most of the places I needed to go to didn't have the facility and yes, it's just a little tedious to plug up the car to charge every night. But it's still good to have the option there for when I do stop at a place with a ChargEV station. Baby steps, right?
The new BMW 330e M Sport (retail price without insurance: RM258,800) is available at all authorised BMW dealerships. For more information, visit www.bmw.com.my
Hybrid cars in Malaysia: To buy or not to buy
BMW Malaysia introduces two new M Sport models
Everything you need to know about the new BMW X5 xDrive40e in Malaysia
Source: https://www.buro247.my/lifestyle/motoring/bmw-malaysia-introduces-two-new-m-sport-models.html
| | |
| --- | --- |
| SHARE THE STORY | |
| Explore More | |