Food + Drink
Masterchef Singapore Season 3 winner Johnathan Chew on juggling dentistry and cooking
Cooking from the heart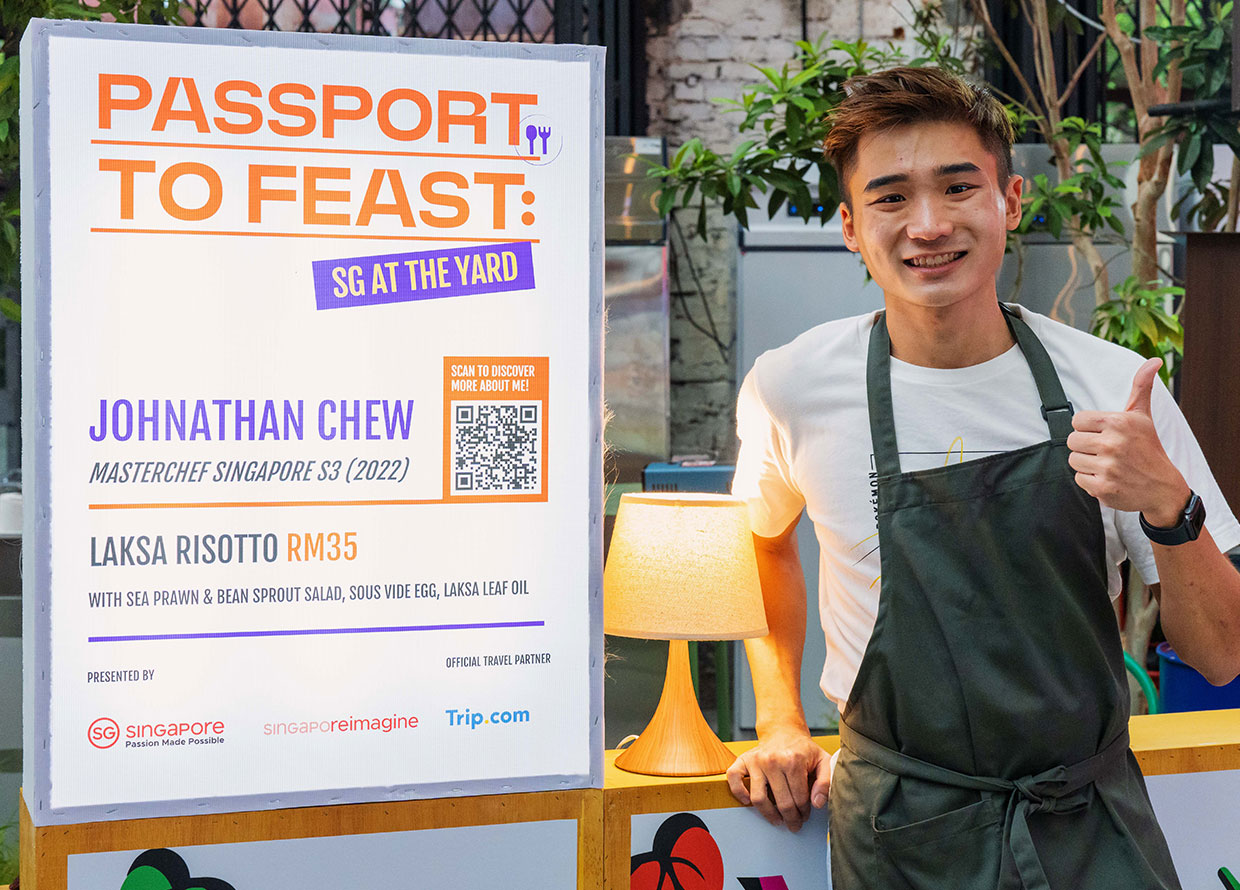 When the finale of Masterchef Singapore Season Three aired in July 2022, National University Singapore (NUS) dentistry student Johnathan Chew won the hearts and palates of the judges and came out victorious. His name is Chew so you could say he's pretty much destined for this. At only 23 years of age, he is the youngest winner the show has seen so far. Throughout the season, Chew showed his flair for unique flavour profiles, putting a twist on common dishes or drinks that we don't think really think about such as a chai latte. 
Opportunities are endless with Chew, who sees every dish as a chance to create something entirely new—even if he doesn't know what ingredients he's working with. We had the opportunity to meet the Masterchef champion at Passport to Feast: Singapore at the Yard on September 9, where many award-winning Singaporean chefs and F&B owners showed off their culinary offerings to the Malaysian crowd. This being his first international event, Chew was visibly nervous but was quickly in his element in the kitchen as he made sure every dish of his Laksa Risotto was meticulously plated. 
Below, we got candid with the dentist cum chef about his ambitions, dealing with impostor syndrome (yes, even him!), and tips home cooks can also practise to up their culinary skills.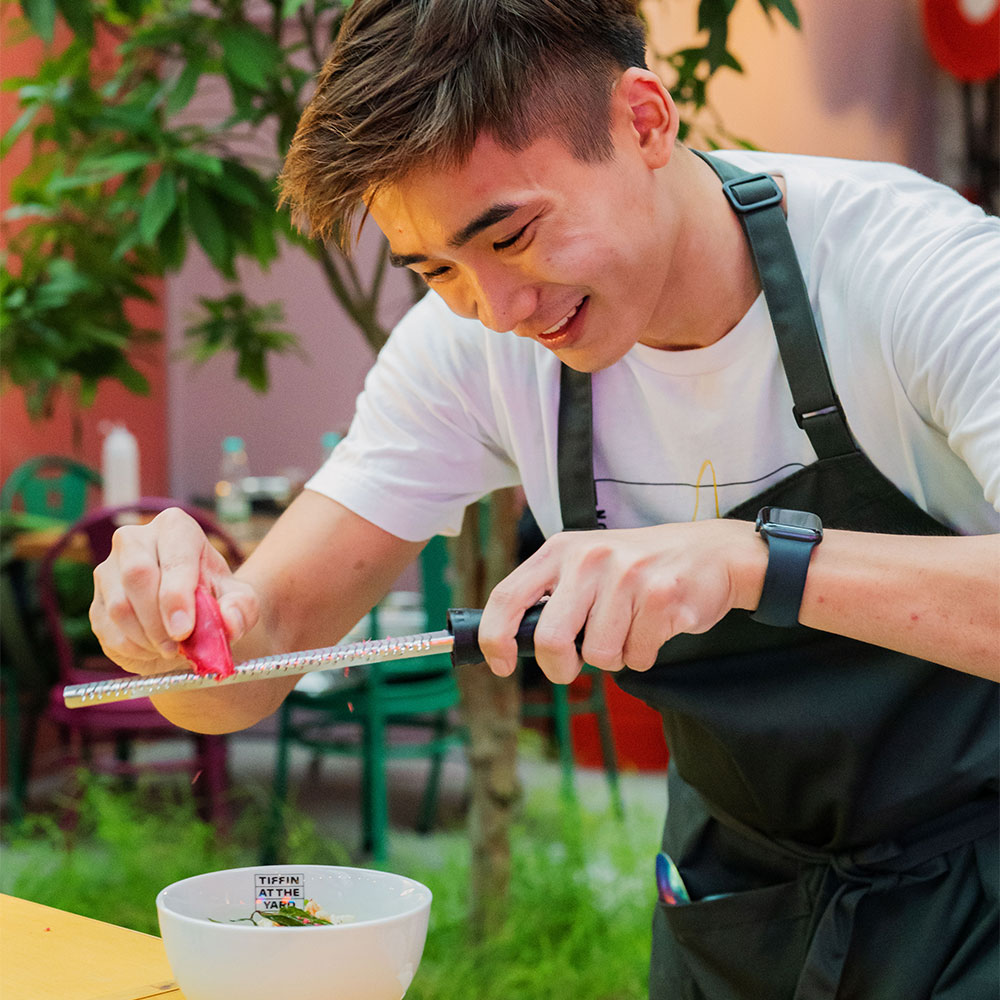 Firstly, congratulations on the huge win! Tell us how you've felt since the competition and how your life has turned since being a Masterchef winner.
Thank you! The competition has opened up so many new opportunities and experiences I have never imagined getting myself into, which honestly stresses me out quite a bit. Part of me still fears messing up whenever I get to do things I have never done before but it's also the reason why it has been so exciting for myself.
You were a dentistry student prior to joining Masterchef Season Three. Were you thinking of pursuing this new culinary path if you made it further into the competition? 
To clarify, I am still pursuing dentistry and have about one and a half years till graduation. I plan on being a dentist (we are bonded to the health ministry here in Singapore post-graduation). Having said that, I am a firm believer that you can have more than one passion in life—why limit yourself? After much-needed contemplation, I submitted my application for Masterchef as well as my request for a leave of absence to my school. I knew this was something I want to do and I might possibly regret not doing so. 
Going into the competition, it has never been a question of this or that. I signed up for Masterchef because I love food, not because I want to be a professional chef (I would have gone to culinary school if that was the case). I really want to dismiss the notion that we have to "choose". In this day and age, you are allowed to pursue multiple things. I know so many dentists who are athletes, spin instructors, entrepreneurs, and even social media influencers. So while yes, I admit, it's not going to be easy juggling my dental and culinary endeavours, I will definitely try and give it my best shot.
View this post on Instagram
What was your family's reaction to it initially?
I actually did not tell my family till I got through the auditions! [laughs] Didn't really see a need to let them know in case I failed. Well, they were initially concerned about me missing school but in all honesty, my parents probably expected me to be eliminated after a week. However, after going through multiple rounds of elimination with each passing week, I believe their faith in me grew and they were generally very supportive throughout my Masterchef journey.
On a similar note, pivoting to a completely different field can be really intimidating for people. What kind of conversations did you have or questions you asked before taking that leap of faith?
Mostly, whether I can keep up with my school commitments and how much I wanted to be in Masterchef. It has always been a dream of mine to be in a culinary competition like Masterchef. I was quite adamant about it and remember crafting an incredibly long email to the faculty to justify my term-long leave of absence. I assured them I will keep up with my academic requirements by tuning in to any lectures online whenever the filming schedule allowed for it. So, I guess I am grateful lectures were held over Zoom due to the pandemic.
It was definitely a battle between "Am I okay with achieving less ideal grades in school due to time lost from classes?" and "Will I regret it if I don't seize the opportunity to be competing in Masterchef?". Eventually, the latter won out.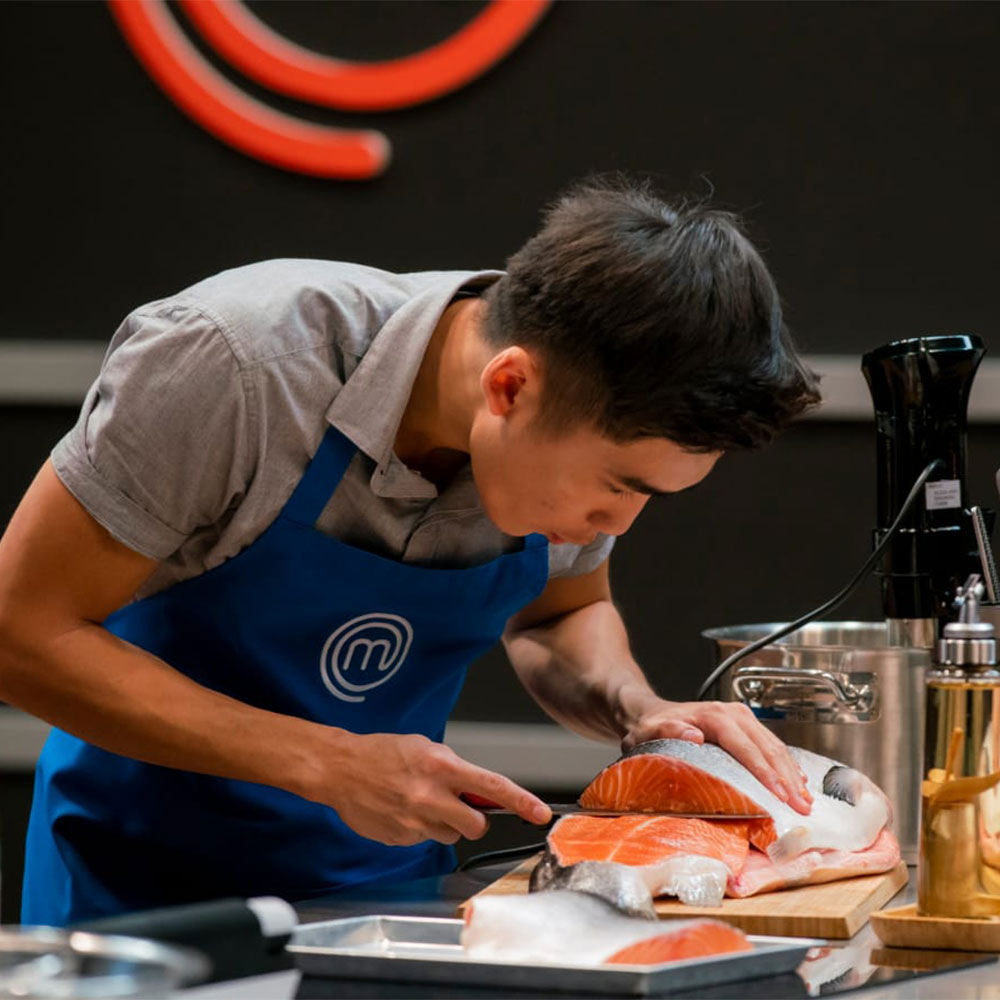 You're also relatively young at only 23, do you feel like age can get in the way sometimes, particularly in the cooking industry that's dominated by big male personalities?
We all have to start somewhere. I think in any industry, it's normal to be intimidated by people with so much more experience than yourself. Being younger, I think it's important to believe in yourself. If you are willing to put in the work and truly have a passion for what you do, you will eventually get there.
You mentioned in our brief talk in person that you go through bouts of imposter syndrome. How did you overcome it?
I always have the fear that I am not good enough. Can I pull this off? After all, I am still relatively new to all the culinary stints I am doing. From private dining to mass cooking hundreds of servings on my own, it's all new to me. I am still working on it but I really appreciate all the feedback from people who have tasted my food. It really helps with my self-confidence and I think that comes with experience and practice. Perhaps, impostor syndrome is something we all struggle with but it's all part of the journey and hopefully, we all eventually grow out of it.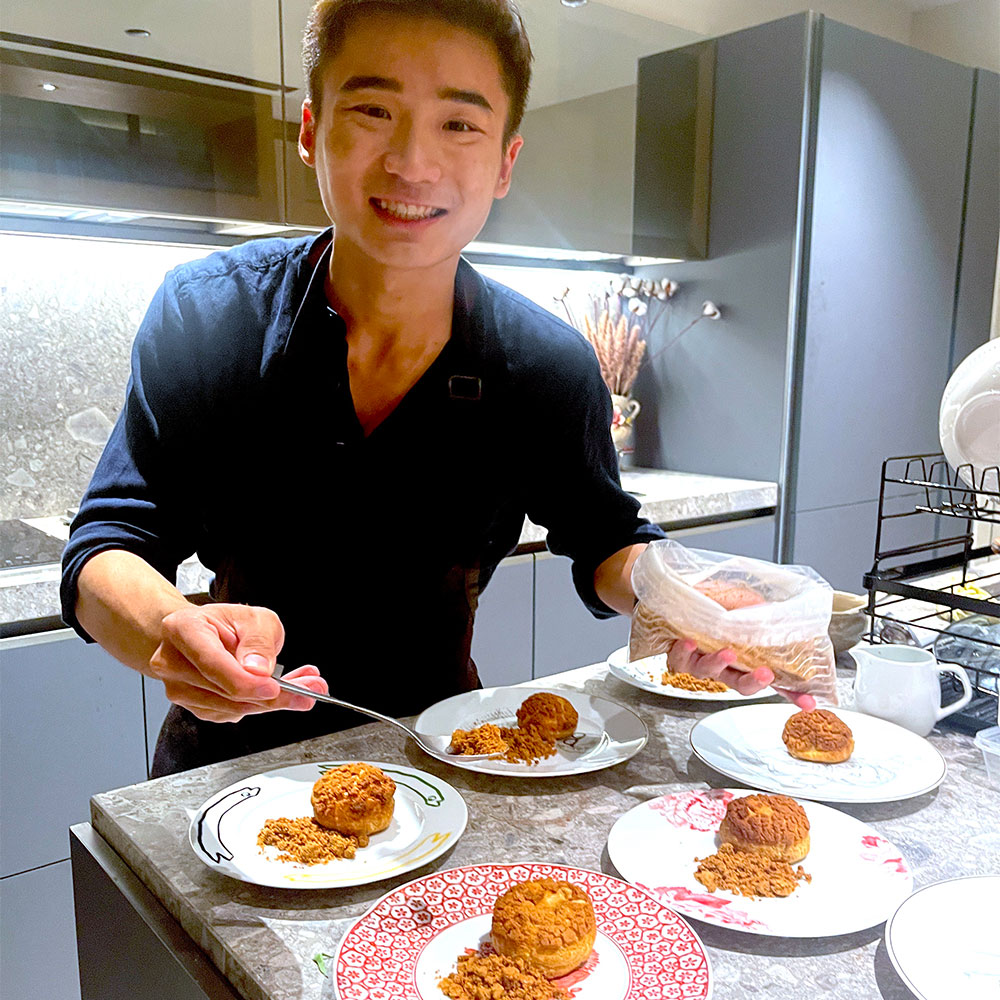 What are your top three tips for aspiring home cooks who want to elevate their cooking and pastry skills?
Do not be too stressed out about following the recipe. Authenticity is overrated. Take the culinary techniques you see in French or Japanese cookbooks and apply them to ingredients and equipment you can source locally and freshly. I think that's the real essence and joy of cooking. Having a hard time finding escargots? Try using local gong gong. Of course, please use suitable alternatives and respect food from another culture. I believe with that in mind, anyone can create great tasting food.
Practice—and it's okay if your family thinks your food tastes bad. As with any other skill set, cooking takes time to master. Plus, it's subjective. Just because the recipe demands 100ml of soy sauce, doesn't mean you should pour it in all at once. Find the balance that best suits you by tasting all the time!
Read up on recipes. I think this is especially true for pastries, which is what I like doing (I get questions asking if it's because baking is a science, but no—I just like carbs a lot). Here's the trick: compare different recipes online for the pastry you are planning on baking. If there are comments from people who tried the recipe, take note of them, and make the necessary adjustments! You can further fine-tune it to your liking for future attempts.
Which two dishes in Masterchef do you think best exemplify your cooking style? 
The masala pound cake with coconut Malibu rum ice cream I made for the spice challenge in episode two. This was inspired by the chai latte I occasionally ordered at Starbucks. As the only contestant who decided to make a dessert in a spice challenge, I think it really set my brand as the desserts guy moving forward.
Another dish would be in the double elimination challenge where we had to execute a crab dish in 30 minutes. I made a crab scotch egg, served with mangoes and crab oil mayonnaise. This was an adaptation of an existing dish I created called 'Prango Egg', a wordplay on prawn and mango. This dish was essentially a soft-boiled egg encased in crab meat, and then deep fried to crispy perfection. The inspiration behind this was my go-to dim sum snack, mango and prawn fritters that you would dip in mayonnaise.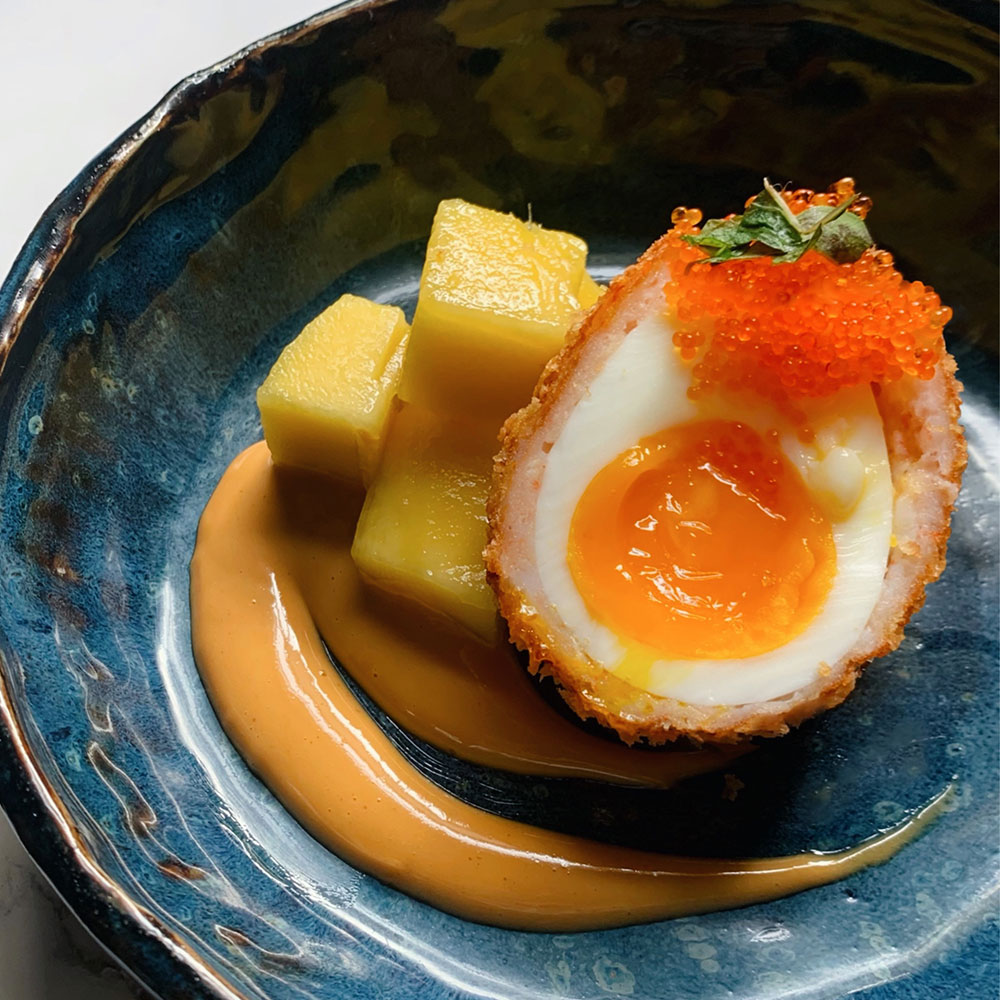 Do you feel like your style has evolved since the show?
I think I really discovered my style through the show. I have always been a 'recipe cook' prior to the competition. However, with limited ingredients in the pantry, I had to be adaptable and make it work. I have experimented outside of conventional recipes since the show and I enjoyed cooking with flavours I am familiar with the most. I guess my dishes can be described as 'mod-sin', my own take on different local dishes.
Your style of cooking is giving local dishes a unique twist—what is your advice for home cooks on how they can think outside the box about food too?
Play around with flavors you enjoy. Bring these flavours to dishes you don't see them in. As home cooks, I think we tend to err on the safer side of experimentation and have an irrational fear of deviating from a recipe. Fine, you can hold back on experimenting with ikan bilis (anchovies) and chocolate (wait, that actually might be good…). 
I challenge you to try a new dish using flavours you see in another dish. It would surely taste good because these are flavours that already exist in another dish. Chicken roasted with tom yum herbs? Fried rice inspired by nasi lemak? I have never actually tried these myself, but the point I am trying to bring across is that the probability of experimenting with flavours that already work together and turning out tasty is higher than experimenting with flavours you are unsure of.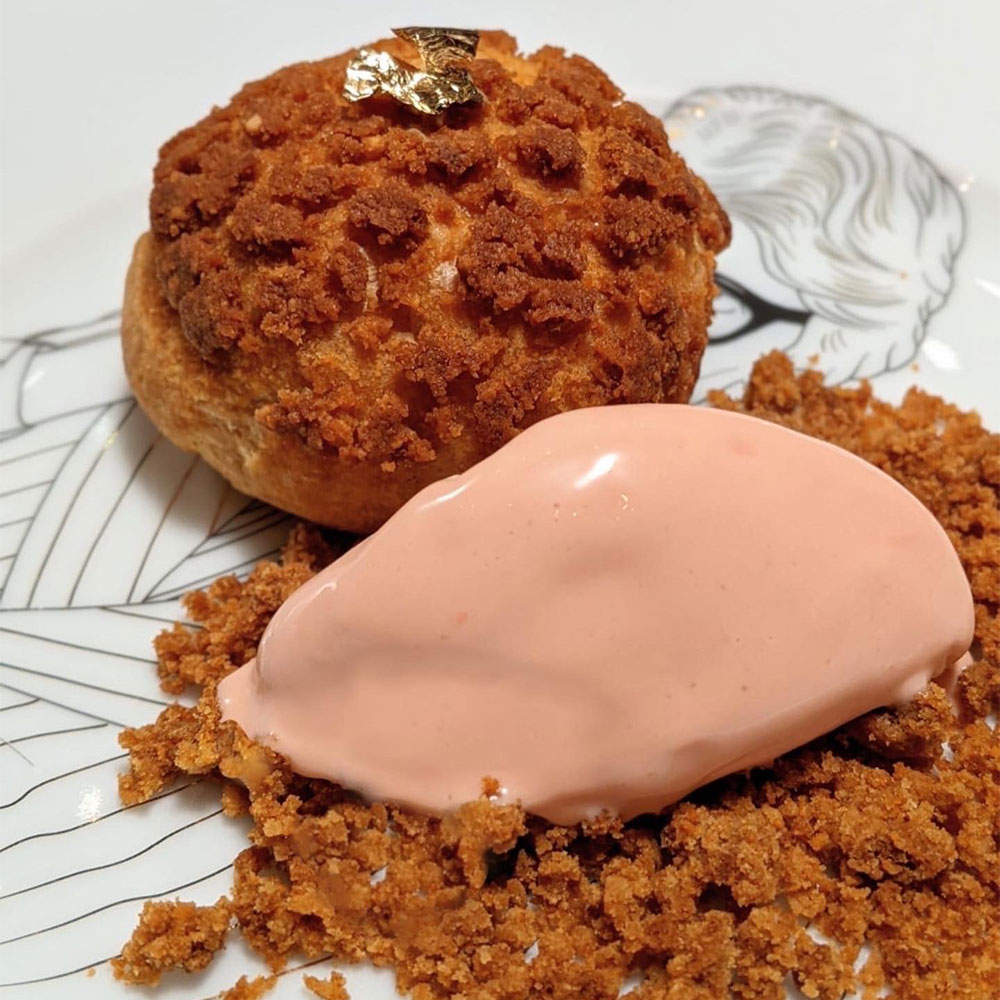 What do you hope to bring to Singapore's culinary scene?
Food that makes you go "Wow, I didn't think this would work so well!"
You also served up a delicious dish of Laksa Risotto at Passport to Feast—can you elaborate more on the process behind making this dish and why you chose it for this event?
Funny story, when I got the notification that the Singapore Tourism Board wanted to engage me for this event, I was having laksa for lunch. My first thought was "Gosh, aren't we always at loggerheads about who has the better food?" Anyway, I was very stressed out because I really enjoy food across the causeway and thought it would be challenging to impress Malaysians with Singaporean food.  As I stared at my laksa, I thought, "Well, if I cannot impress you with the run-of-the-mill Singaporean dishes, why not repackage these flavours in another form?" Hence, the laksa risotto.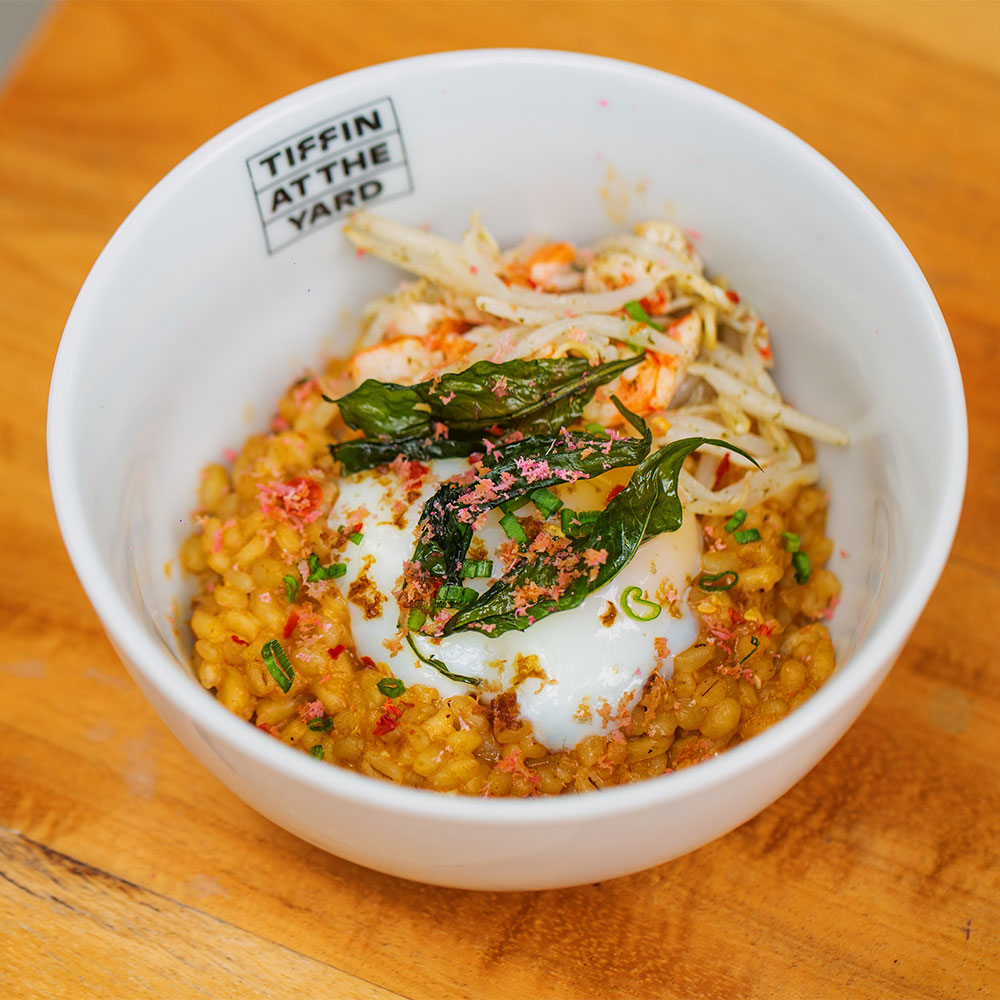 Lastly, what is your next big goal after winning Masterchef? Should we be expecting a bakery or restaurant to open soon?
For those residing in or visiting Singapore soon, I am currently collaborating with a local bakery, The Bun Club. This runs for the whole month of October. I curate a few artisanal flavours for said bakery and I am so excited to finally have it out for people to try. You can check out my Instagram @johnathancheww for more details. 
Beyond that, I am also a private chef and do events on demand. Post graduation, I plan to open my own ice cream shop with a rotating selection of off the track ice cream flavours. So yes, if anyone is interested in investing, do reach out to me!
For more updates and news in the culinary world, click here. 
| | |
| --- | --- |
| SHARE THE STORY | |
| Explore More | |