Food + Drink
5 Stunning cafes to visit in Sarawak for brunch and coffee
Delicious and dreamy
PHOTO: @hafffiss / Instagram | PHOTO: @trevi.kch / Instagram |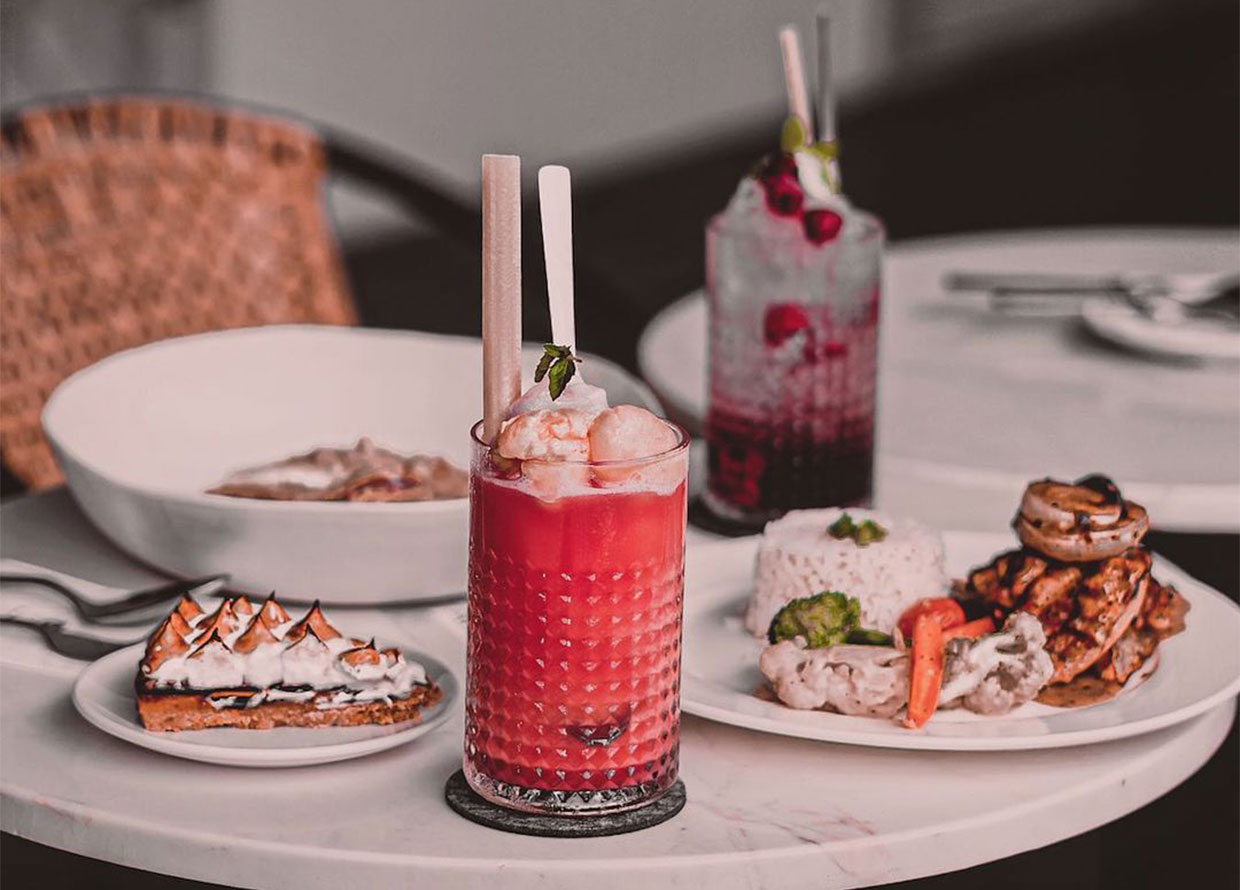 You might have feasted on all the laksa and kolo mee to your tummy's content, but have you explored the bustling cafe scene Sarawak has to offer? From carefully crafted coffee to scrumptious fusion cuisine, there is more to discover around the city of Kuching and Miri. Ahead, we've rounded up five of the best cafes in Sarawak that bring on the flavour and IG-worthy visuals. 
Commons 
View this post on Instagram
Located in the historic Old Courthouse, Commons is where classic and contemporary meet. Facing the iconic Kuching Waterfront, the cafe has an airy modern design that houses plenty of tropical plants and a mix of vintage furniture that make it a photogenic space. Commons offers a wide menu featuring a fusion of local and Western dishes such as steaks, pastas, Laksa Lemak, Mee Mamak, and more that's good for breakfast, lunch or dinner. Otherwise, the cafe also offers a plethora of cakes if you're just looking for a quick refresher before making your way around the city again.  
View this post on Instagram
Address: Old Courthouse, Jalan Tun Abang Haji Openg Kuching, Malaysia 93000
Opening hours: 11am to 10pm daily 
Contact: 012 588 7026
Website | Facebook | Instagram
Earthlings Coffee Workshop
View this post on Instagram
Established in 2012, Earthlings Coffee Workshop is one of the older establishments on this list that has made a name for itself in Kuching. For one, the team behind Earthlings are master coffeologists and certified professionals who are constantly running conferences, workshops, and classes for aspiring baristas. So it's not an understatement to say that they brew a mean cup of coffee—they even have their own in-house coffee lab for experiments and research. If you appreciate a good brew, Earthlings is definitely worth a visit. While the coffee is the star of this place, the cafe also serves freshly baked pastries and cakes to go with your cuppa. You can also peruse their wholesale products such as coffee beans, hand-brew equipment, and other accessories.
View this post on Instagram
Address: Sublot 16, Soho East Hq Lot 188, Lorong 5, Jalan Wan Alwi, Taman Supreme, 93300 Kuching, Sarawak
Opening hours: 9am to 10pm
Contact: 011 1003 1208
Website | Facebook | Instagram
Trevi Cafe
View this post on Instagram
Shutterbugs, how about a European-themed cafe with a fountain indoors? With its gingham chairs, chandeliers and vintage columns, you'll feel like you're dining in a quintessential Parisian cafe right in Kuching. The menu reflects the cafe's refined and elegant facade with brunch classics such as Eggs Benedict, Shakshuka, Citrus Butter Salmon, and more. It also makes for a great tea time spot with their array of cakes, coffee and refreshing ades.
View this post on Instagram
Address: Level 1 & 2, Block 5, Saradise Edge, Lot 19844, 93350 Kuching, Sarawak
Opening hours: 10am to 11pm daily 
Contact: 010 255 5750
The Coffee Code 
View this post on Instagram
With five outlets around Sarawak, The Coffee Code is a popular place for caffeine and dessert lovers. The Miri outlet recently opened last May, welcoming guests with a chic and classy exterior that features white brick walls and contrasting black signage. Inside, the double-storey establishment is spacious and houses velvet-lined cushions, delectable treats in glass cases, and abstract paintings lining the walls. Customers can try out a wide variety of desserts such as souffle pancakes, waffles, eclairs, canneles, and more. For something savoury, The Coffee Code also serves pizzas and pastas that make it a great space for any time of the day.
View this post on Instagram
Address: Unit A-G-21, Miri Times Square, Marina Parkcity, 98000, 98000 Miri, Sarawak
Opening hours: 9am to 11pm 
Contact: 011 5360 9221
XOXO & Co — The Floral Studio
View this post on Instagram
Don't get confused by its name—this floral studio also houses a mini cafe inside! Just like the beautiful flowers that adorn the store, XOXO Floral Studio's desserts are Pinterest-level gorgeous, especially when paired with the cafe's elegant tableware. Its selection of dainty delights and drinks include roll cakes, mini tarts, cheesecakes, fragrant teas and even a floral bouquet cum fruit punch. Come for a floral arrangement class and stay for the sweet-smelling and tasting desserts. 
View this post on Instagram
Address: Lot 1410, Ground Floor, Centre Point, Phase 2, Jalan Kubu, 98000 Miri, Sarawak
Opening hours: 9am to 6pm daily (closed on Sundays)
Contact:  011 5501 8160
For more cafe-hopping locations, click here.