They say every cloud has a silver lining, and if there's one thing good to stem from being on lockdown for an extended period of time, it's the lesson to never take things for granted. With the gradual relaxation of SOPs in Malaysia, many now live to seize the day—picking up new hobbies or investing in experiences that have long been on the backburner of to-do lists.
The rise in popularity of several outdoor activities such as cycling, skating, and hiking seems to prove so, underlining the human desire for connection—be it with others, nature, or oneself (especially for the sake of our mental health). We speak to five Malaysians of different backgrounds on their love for now-in-trend outdoor hobbies and tips for those curious to pick up the same.

Jenn Chia, content creator, singer-songwriter and host
Skipping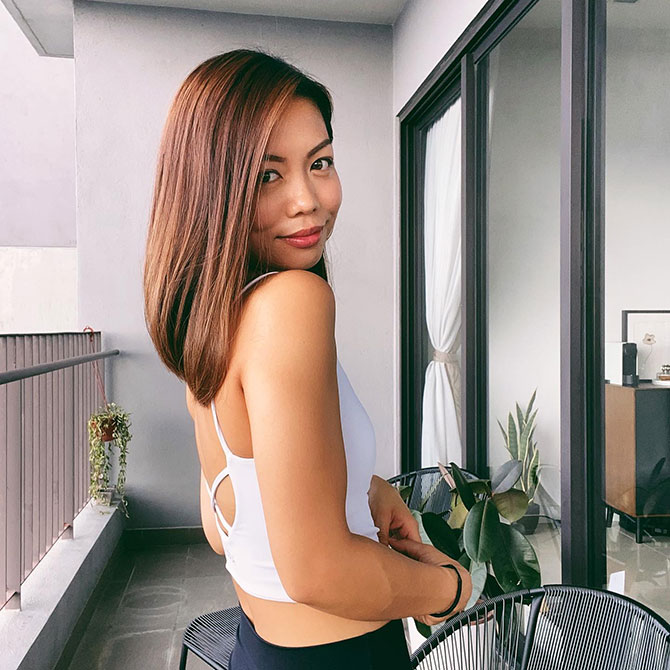 BURO: When and how did you start skipping? Did the lockdown/pandemic have anything to do with your interest in it?
Jenn: Since the first MCO, I've been working out every single day doing HIIT training. Then, just like why I changed boyfriends in the past, I got bored and decided to switch up my workout routine. Skipping was the fastest and most accessible during that time. So after the three weeks of HIIT training, I incorporated skipping into my routine.
BURO: Why did you decide to try it and what's your favourite thing about it so far?
Jenn: I found a random old skipping rope at home that kickstarted my skipping routine. As with all activities, I googled to see if there's a right way of skipping… this opened my eyes to a world of freestyle skipping. Three things I love about skipping: It's an incredible cardio workout where I get to sweat a lot; I can incorporate music to make it feel more rhythmic and dance-y; and there are always new tricks to learn and master.
View this post on Instagram
BURO: What are your top tips for those looking to get started?
Jenn: Step 1: Get a skipping rope. Skipping ropes are very affordable, especially the nylon ones. RM8 can get you a decent skipping rope. But if you want to learn tricks, opt for beaded skipping ropes.
Step 2: Make sure the length of the rope suits your height. There are many how-tos online to guide you to adjust and shorten your rope.
Step 3: Learn basic skipping or freestyle tricks. Just search "how to skip for beginners" or "skipping tricks" on YouTube and you'll find many amazing tips and tricks to skip better.
Follow @soimjenn on Instagram for more skipping tips and videos. 

Boojae Fadzil, creative director and dance choreographer
Camping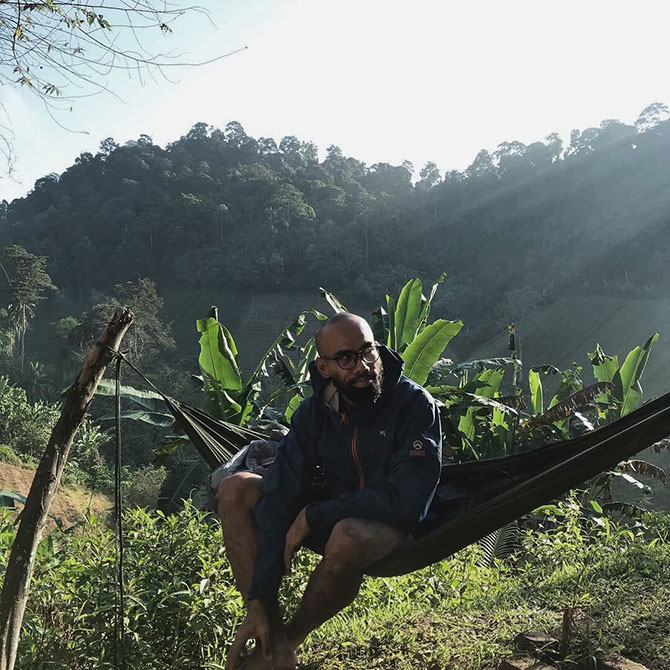 BURO: When and how did you start getting into camping?
Boojae: I started when I was in school, where I was pretty active in Kadet Remaja Sekolah. We were actively doing it as part of the curriculum and since then, camping has been quite familiar to me until today.
BURO: We noticed that more people have been interested to try camping since the pandemic. Based on your experience, do you think this is true and why so?
Boojae: I believe people are now exploring life even more. Many are discovering what kind of activities are interesting—something they're unfamiliar with and can fulfil the need of being connected, not just with people but also with their surroundings. Camping is one of those activities. I keep saying that this is one of the pros of the pandemic that is [still] happening right now—people are starting to reconnect and rediscover.
View this post on Instagram
BURO: What are your top tips for those looking to get started?
Boojae: Find a pleasant and easy spot to reach. Prepare your basic equipment and go with someone who is experienced in camping. Ease yourself into it and don't have too high expectations. Embrace the journey and accept the adventure.
Follow @boojaefadzil on Instagram for more camping and cycling updates.

Maggy Wang, host and content creator
Inline skating/Rollerblading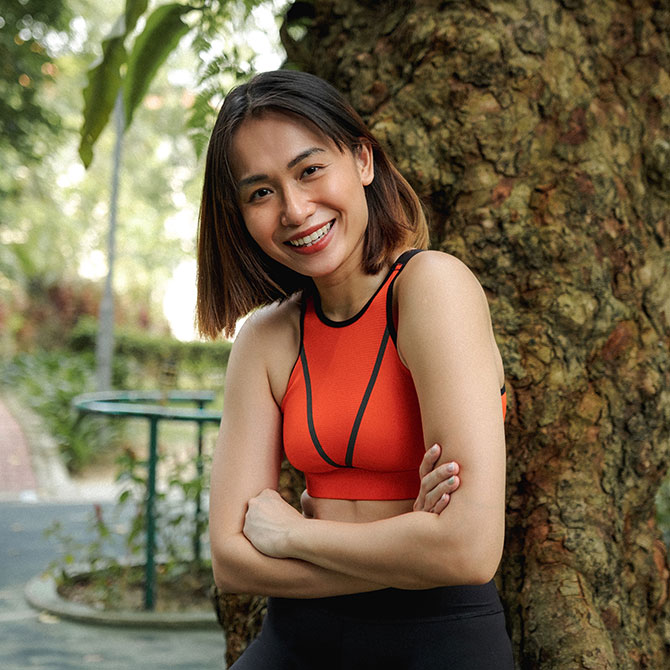 BURO: When and how did you start getting into skating?
Maggy: I only started very recently, around mid-September. I've always wanted to try skating for as long as I could remember but just never got around to do it. I noticed quite a lot of people picking up skateboarding and roller skating during the lockdown. That really reignited my long-time interest to give it a try. But instead of the skateboard or roller skates, I went with something different—the inline skates. No regrets!
BURO: Why did you decide to try it and what's your favorite thing about it so far?
Maggy: Skating was something I've always wanted to try since I was a kid. I have always thought it was such a *cool* thing to do but little did I know, it's not easy at all (laughs). The months of lockdown prompted me to just go for it. I was getting a little restless at home and losing motivation to do anything, so I thought picking up a new hobby would be nice—and it was!
View this post on Instagram
BURO: What are your top tips for those looking to get started?
Maggy: I am still learning, to be honest, so I don't have many tips to share. But the one thing I've learned from all the YouTube videos I binged watched is to first learn the "perfect fall" and definitely get protected with the right paddings. The last thing you want is an injury from a fall and trust me, you are going to fall a lot. Once I learned how to fall, I was less fearful to just go for it.
Follow @themaggywang on Instagram for more updates.

Faz Adhili, athlete and owner of bicycle shop Plan A
Road cycling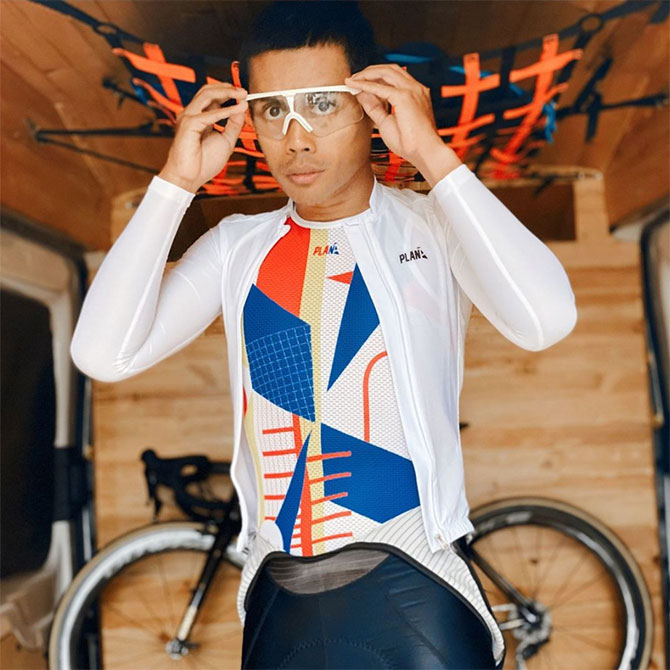 BURO: When and how did you start getting serious about cycling?
Faz: I have always been a sportsperson since I was a kid. I started running and representing my state when I was 10 years old. However, I consider myself late to the game of cycling as I first found the passion to get more serious into cycling when I won an illegal race in Malacca around 12 years ago. It was an eye-opener and I haven't turned back ever since.
BURO: Based on your observations as a cyclist and owner of a bicycle shop, did you notice any difference in terms of interest in cycling before and after the Covid-19 pandemic?
Faz: Of course. The whole cycling industry erupted even before the Covid-19 pandemic happened—I would say that around three years ago, a sudden big wave came about that we've not seen before in the 10 years prior. There are a few factors or elements that caused the [surge in] interest. If we look back, our country has been doing really well in track and road cycling—winning medals at major tournaments and the world championships. Also, not to forget the influence of local celebrities which has sparked the interest of others. It has a positive impact, I would say, especially for our local bike stores, which directly contributes to our economy by creating more jobs and business for everyone involved with cycling. At one point, most bike shops ran out of stock of bicycles to sell. [It was] mad!
View this post on Instagram
BURO: What are your top tips for those looking to get started in road cycling?
Faz: Cycling is a very expensive hobby. First, follow your budget and do not feel peer pressure from your friends to keep up with the best and most expensive gears/equipment. Secondly, get the right sizing for your height. Go to any local bike shop with someone who has more experience to help you. It sucks, but some bike shops might con you into buying a bike that is not even your size. Thirdly, get the right safety equipment such as a helmet, gloves, shoes, and lights. Fourth, don't be shy to mix around with the local community—they're friendly! Last but not least, enjoy your ride and have fun!
Follow @fazadhili on Instagram for more cycling tips and updates.

Vivian Foo, pilot
Surfskating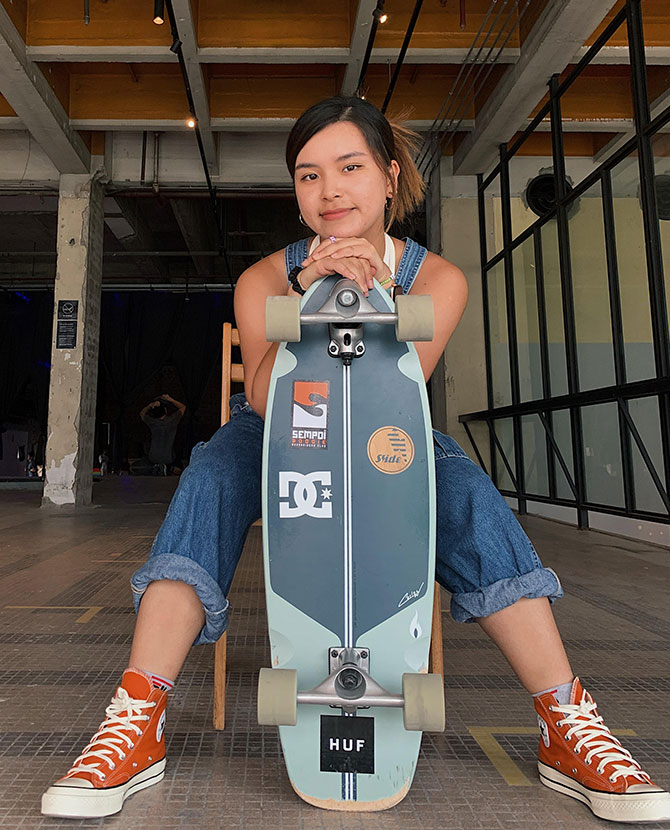 BURO: When and how did you start getting into surfskating?
Vivian: I am fairly new to the sport. I had seen plenty of surfskate videos on social media and had always wanted to give it a try. Coincidentally, with the lockdown in 2021, I felt that it was the best time to give it a go and I instantly fell in love.
BURO: What's your favourite thing about it?
Vivian: There's a long list of pros when it comes to surfskating but if I had to pick one, it would be the satisfaction and sense of accomplishment once you learn a new skill or trick after working on it for weeks.
View this post on Instagram
BURO: What are your top tips for those looking to get started?
Vivian: Firstly, I would say just go for it. You have to get on the board and see if you're comfortable and if it's something you'd like to learn. Having a friend or a group of friends to learn and observe from will help immensely in improving your skills. Finally, I'd say you've got to have the right equipment in terms of the right shoes, guards, and a proper board. This will bring you a long way and also keep you safe.
Follow @vivianvvenwen on Instagram for more surfskating videos and updates.

Other outdoor activities you may also be interested in:
For more on health and fitness, head over here.
| | |
| --- | --- |
| SHARE THE STORY | |
| Explore More | |