According to the American author Dr. Gary Chapman, there are "Five Love Languages". They are words of affirmation, quality time, physical touch, acts of service and receiving gifts. Keep the spirit of love alive with some romantic declarations and old school expressions of affection (no, there are no clichés when it comes to Valentine's Day). We may not be able to help out with quality time or physical touch (you know, with MCO going on and all) but our list of gift ideas combines non-verbal words of affirmation (a heartwarming card goes a long way) with gift-giving. As the famous line from Tom Hanks' 1994 romance drama movie Forest Gump goes, "…life is like a box of chocolates. You never know what you're gonna get". It's not too late to get a gift, and with our guide, you'll hopefully know exactly what to get for that special someone in your life.
1. Royal Selangor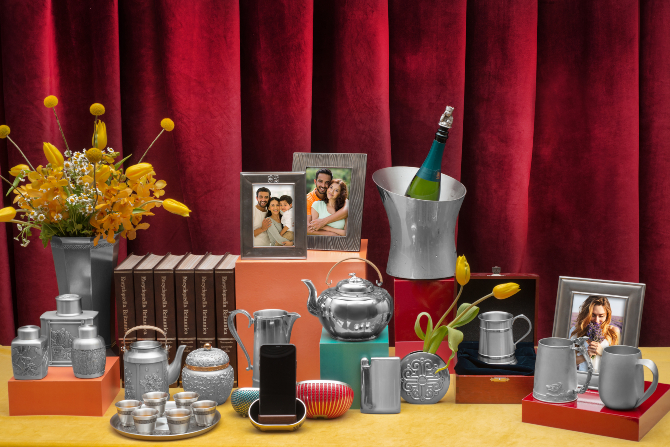 Royal Selangor has gone above and beyond chocolates and roses to bring you the perfect gift this Valentine's Day. Once again, Royal Selangor reimagined their globally-renowned pewter power to bring you some prized pieces to add to your homeware collection. This range has everything: from elegant tableware to gorgeous dove sculptures (classic symbols of unity and love) and indulgent Wicker and Cartouche Champagne Flutes (perfect for a glamorous glass of champagne). Some of their standouts from this Valentine's Day collection include a relaxing home spa set for two with a Savoy Soap Dish, Savoy Oval Tray and Erik Magnussen Oil Lamp. Their adorable Saurus T-Rex Pencil Sharpener and the gorgeous Lewis Chess Set also make a memorable gift.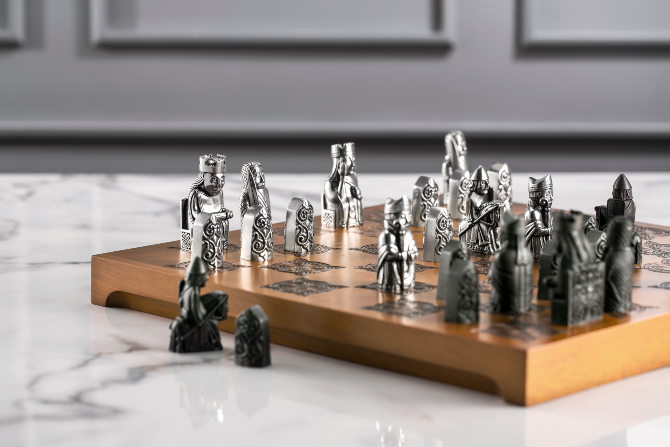 Instagram | Facebook | Website
2. Shangri-La Kuala Lumpur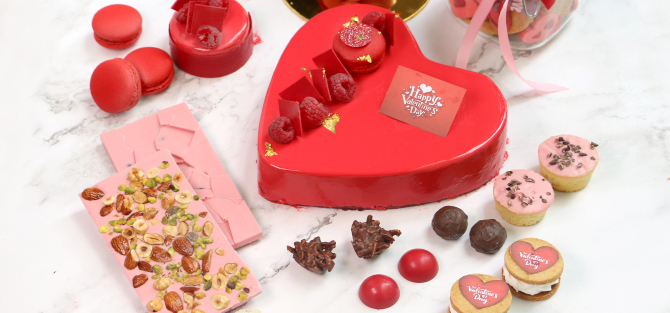 If you choose to celebrate Valentine's Day at Shangri-La Kuala Lumpur, expect a range of sweet delights and festive, romance-themed treats. Shangri-La KL's Valentine's Day Goodies include a lovely Strawberry Chocolate Nut Bar and a 25-piece box of Valentine's Chocolate Pralines. There are also glazed cakes galore in this gift set such as a delicious Raspberry & Chocolate Cake (priced at RM18), New York Style Cheesecake and Passion Fruit Milk Chocolate Cake (both priced at RM125). From bite-sized treats to layered cakes, there's something sweet for everyone.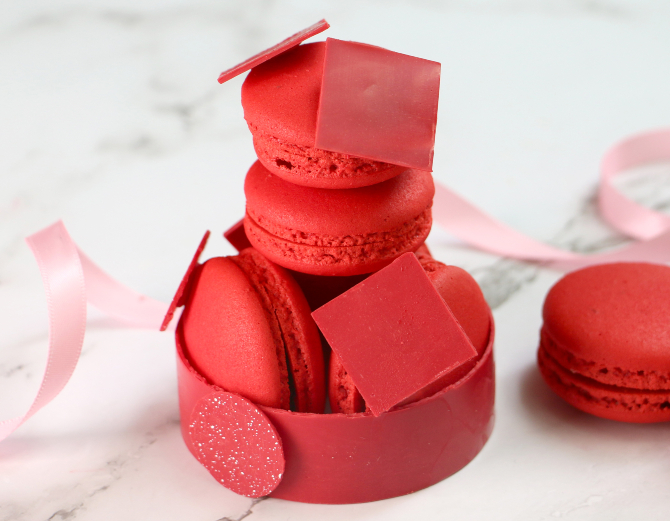 Address: 11, Jalan Sultan Ismail, 50250 Kuala Lumpur
Contact: 03 2074 3900 or 019 390 2257
Email: [email protected]
Instagram | Facebook | Website
3. Four Seasons Hotel Kuala Lumpur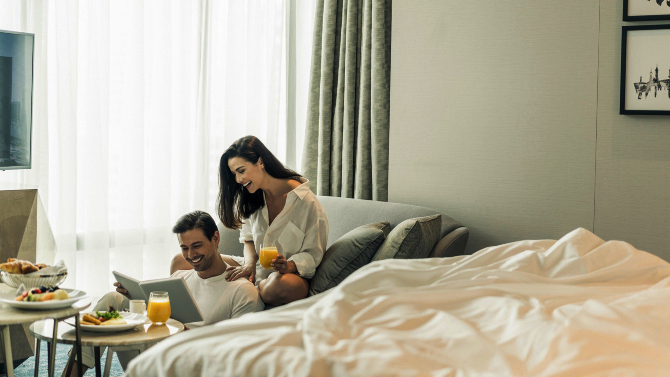 Escape and celebrate the season of love with an intimate staycation courtesy of Four Seasons Hotel Kuala Lumpur. The hotel's "Romantic Getaway Package" is filled with swoon-worthy offerings that are available throughout this month. Spoil your sweetheart over a leisurely gourmet breakfast before returning to your stylish suite with expansive window walls that cover stunning vistas of the city. What better way to enjoy a lovely sunset than with a toast to love with crafted cocktails from the hotel's famous Bar Trigona. Couples can enjoy the "Love @ First Bite" curated feast with all the makings of a romantic dinner for two. The seductive menu is filled with tantalising dishes that include a luxurious lobster, salmon and prawns, Italian cheese, sakura floss and fresh greens. Want to send your loved one(s) a gift instead? Check out Four Seaons Hotel KL's curated gift boxes which feature stunningly lush floral bouquets, delectable pralines and wellness care packages, amongst a range of goodies.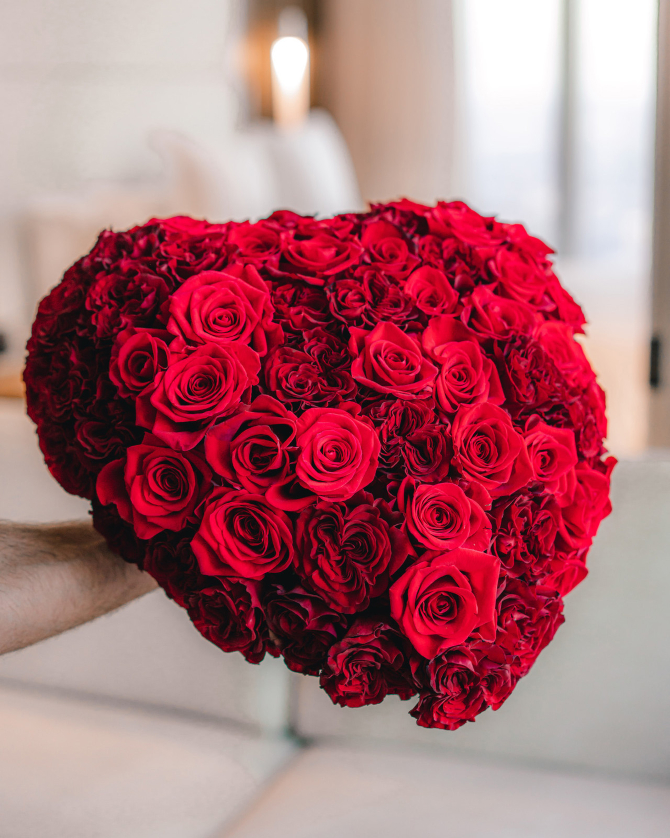 Gift boxes range from RM99 to RM599 and are available from February 12th to 14th
Click here for the full menu
Address: 145, Jalan Ampang 50450 Kuala Lumpur
Contact: 03 2382 8888
Email: [email protected]
Instagram | Facebook | Website
4. Hendrick's Gin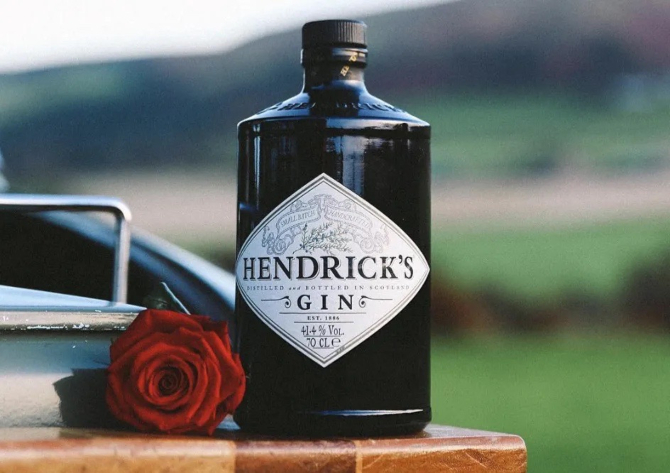 Hendrick's Gin is bringing forth some delectable cocktails and libation combinations for couples this Valentine's Day. The highlight is their limited-edition "Hendrick's bloom box", which features a 700ml bottle of Hendrick's Gin encased with preserved floral blooms. Another great offering of theirs is a flirty pairing of candles and cocktails to set the mood for your intimate candlelight dinner at home. This set includes a handcrafted cucumber and rose candle in an intricate Hendrick's teacup. The "Hendrick's Cu-lossal" is one of their "biggest" and "proudest" gift creations this Valentine's Day. This "peculiar" set features a bouquet crate complete with 50 of the finest cucumbers and blooming roses and, of course, a bottle of gin. So what makes Hendrick's Gin so special? It combines a whimsical pairing of rose and cucumber for a delightfully delicious taste. It's all about mixing up some "liquid love".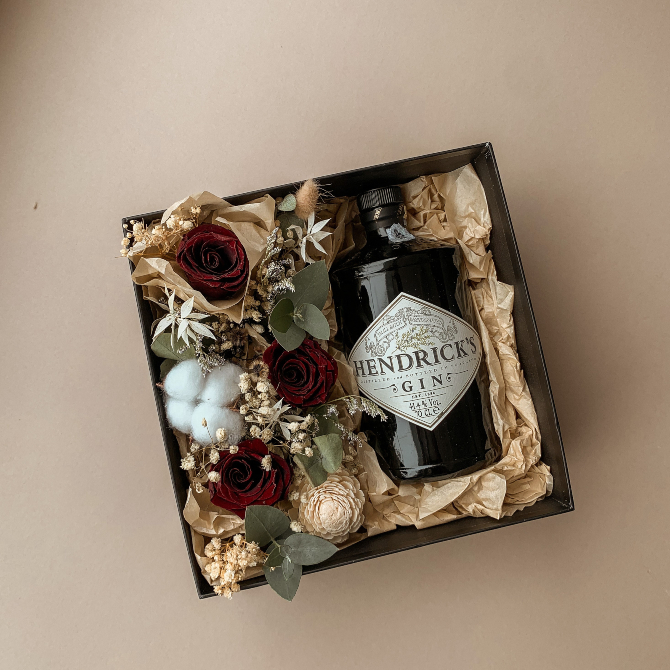 Instagram | Facebook | Website
5. Jabra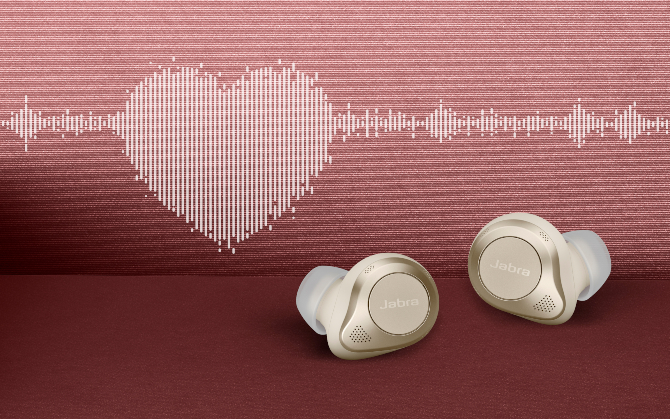 Love is in the air, but Jabra proves it's in the sound waves too. This year, Jabra is providing the perfect gift for couples who choose tech over flowers. Catered to the kind of romance fostered by staying indoors, Jabra has released the "His & Hers" special for the versatile Jabra Elite 85t. These true-wireless earbuds are state-of-the-art and come in two new colour variants. Priced at RM999, the new Grey and Gold Beige colours are ideal for any couple wanting an exciting edge to their audio experience. Think a romantic Netflix movie session at home or a virtual online audio tour. How else to complement the Jabra Elite 85t than with some equally desirable earbuds? Priced at RM399 the Jabra Elite Active 75t comes in four colours, from Mint to Sienna, elegant Navy and sharp Grey. Both the Elite 85t and Elite Active 75t models come with Active Noise Cancellation (ANC), powerful bass, a compact design with silicon EarGels and up to 25 hours of battery life with the charging case.
Instagram | Facebook | Website
6. Marks & Spencer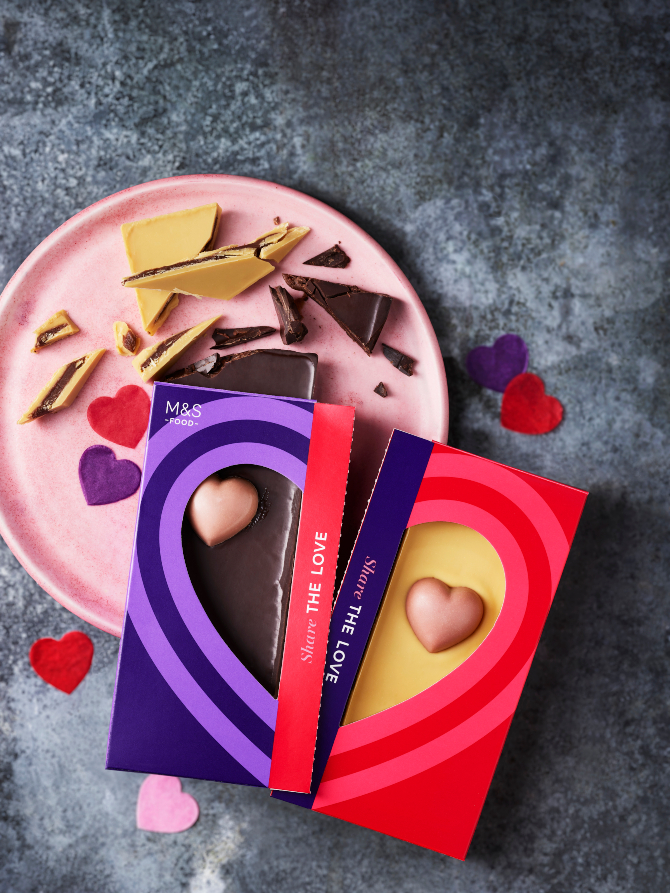 For chocolate lovers, you don't have to look further. We'd recommend Marks & Spencer's new Love Whips. These treats are a romantic twist on M&S's signature walnut whips, now filled with strawberries and cream flavoured mallow for an ultimate, sweet indulgence. The Share The Love bars come in a special box designed to split down the middle. As the name says, they are perfect for couples who prefer sharing their chocolate confections together. What makes Marks & Spencer's chocolates so special? The chocolates are made with rich, 100 per cent responsibly sourced cocoa, proving their ingredients reach high ethical and environmental standards. For bite-sized nibbles that are sweet and don't break the bank, opt for the Swiss milk I Heart You Chocolates, (priced at RM29.90) or the Salted caramel Go Gooey Hearts that are filled with milk chocolate hearts and are sure to melt anyone's heart this Valentine's Day.
Worry not if you're not a fan of chocolates. M&S has launched two new varieties of delicious gummy sweets as alternatives to chocolate: Love Sausages Dogs and Avo Lot Of Love To Give. If you enjoy a good rosé, try the Bellante Sparkling Rosé. Besides going great with antipasti or a simple fish, this delightfully pink, refreshing Italian sparkling wine has flavours of pear, raspberry, citrus and floral notes.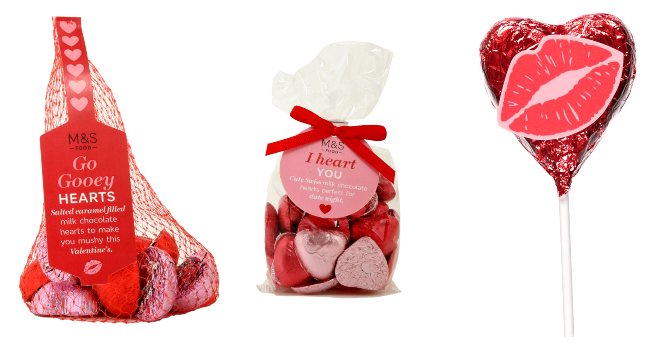 Instagram | Facebook | Website
7. Mandarin Oriental, Kuala Lumpur
Mandarin Oriental Kuala Lumpur has a specially curated two-night Valentine's Day Staycation for all the stir-crazy couples who have been going through Malaysia's MCO together. Exclusive rooms are available for bookings before 31st May 2021. The curated staycation includes a two-night stay in a luxurious Mandarin Room, inclusive of an intimate breakfast-in-bed for two, a one-time 60-minute Oriental Essence couples' spa treatment and a romantic three-course dinner at Mandarin Grill.
From 10th to 15th February, Mandarin Oriental Kuala Lumpur's Pastry Chef Suzana Anwar and her team will be crafting dainty heart-shaped cakes, chocolates, and macarons available for delivery or takeaway via purchase here. Customers can send a sweet treat to loved ones to brighten their day. The selections include the Red Velour Heart Cake (priced at RM168 for 250gm), the Valentine's Chocolate Box or Chocolate Pralines (priced at RM 68) and the Heart Macarons (priced at RM 58).
Address: Kuala Lumpur City Centre, 50088 Kuala Lumpur
Contact: 03 2380 8888 or 03 2330 8798
Email: [email protected] or email [email protected].
Instagram | Facebook | Website
8. Klook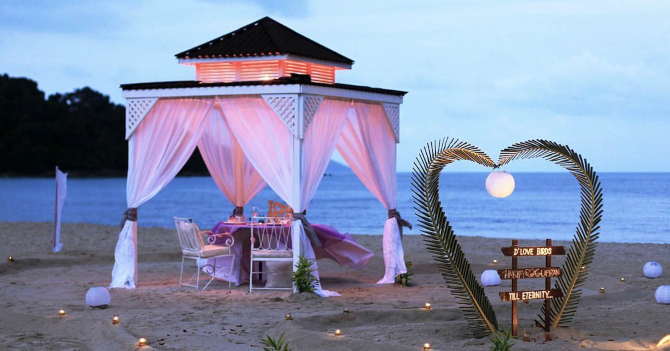 While going out for a romantic dinner date or treating a loved one to a lavish vacation may be out of the question this year, there's always something to look forward to in the future. Klook is currently doing a "gift now, stay later" Valentine's staycation special on several hotels. This includes a 2D1N stay with breakfast, lunch and four-course dinner for couples at The Haven Resort as well as a five-star stay with English style afternoon tea and breakfast at the InterContinental Hotel in Kuala Lumpur. When it comes to gifts, Klook has some pretty unique ones. For artistic couples who are fans of all things creative, Jfleur Art's Lovely Couple Visual Art service allows you to deliver a delicate art piece for him or her.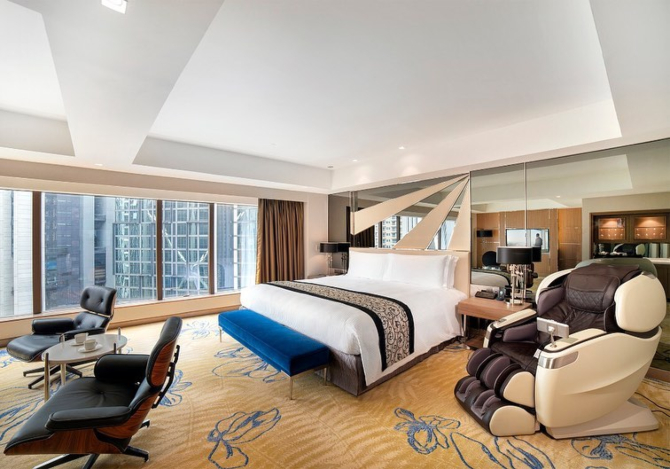 Instagram | Facebook | Website
9. Cocova
Cocova's chocolates are some of the healthiest chocolates on the market. Their chocolates are made with single-origin cacao beans from Malacca; free of artificial ingredients, flavourings and dairy products. For Valentine's Day, the company is offering a Cocova Sweet Valentine's Box. Priced at RM79, this box of treats contains two thick chocolate hazelnut mousses topped with crunchy pecan pralines. Next, two delicious brookie pies with sweet chocolate ganache and a zesty raspberry compote. Third, a bag of "Curious" 68 per cent dark chocolate buttons followed by a creamy mini meringue and a personalised handwritten note from the team.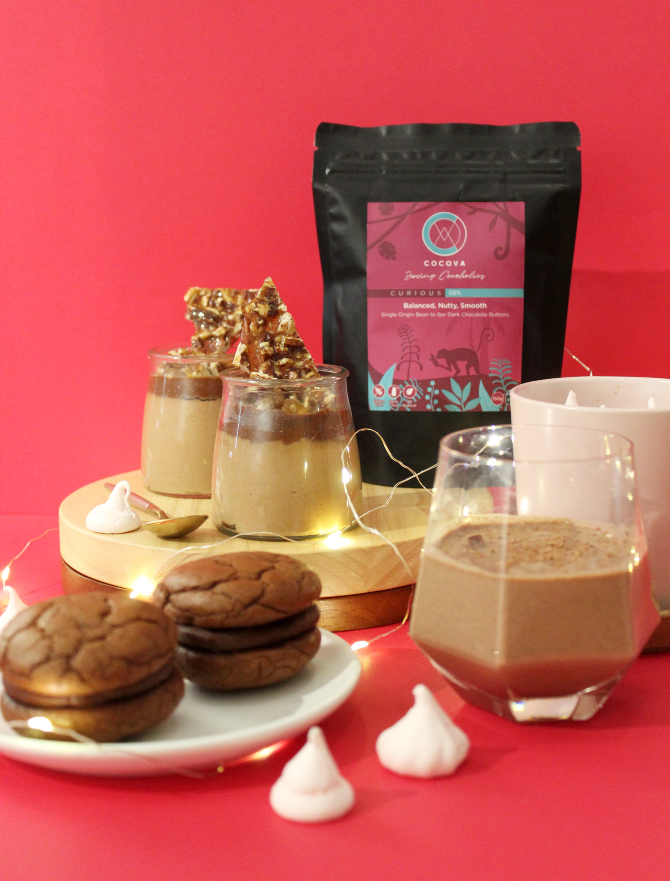 Contact: 010 283 5183
Email: [email protected]
Instagram | Facebook | Website
10. Garmin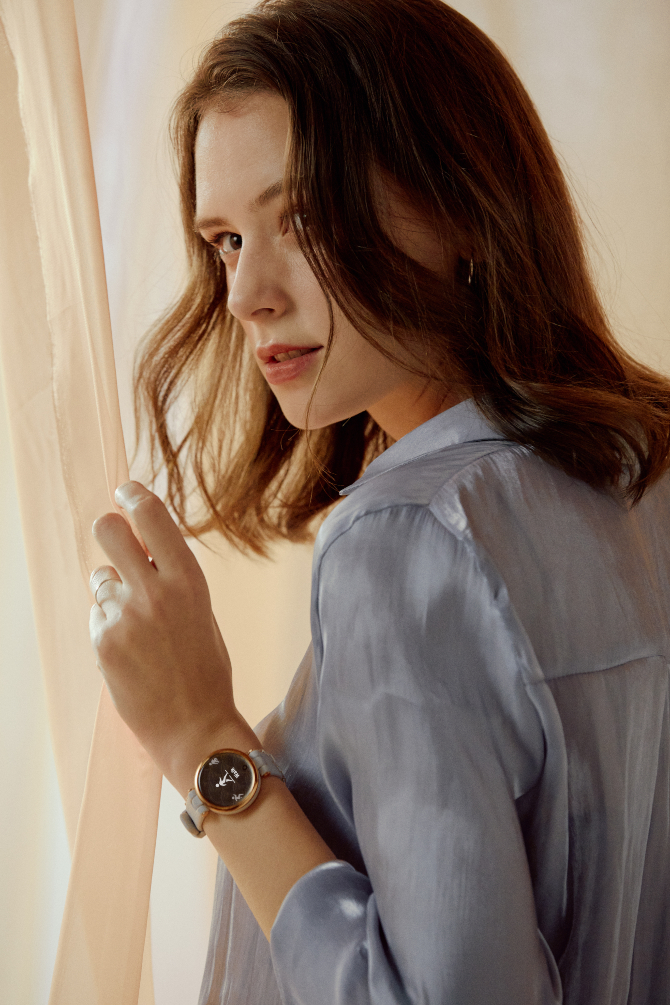 For a personal gift that incorporates health, wellness and technology, consider Garmin's Lily. The Lily is the first fitness smartwatch that is equipped with a pregnancy tracking application. It is tailored for a modern woman because it combines all the elements of a fashion-forward smartwatch with wearable fitness technology elements. This stylish accessory seeks to empower women with features such as menstrual cycle tracking, pregnancy tracking application and receiving exercise and nutrition tips among other women's health-related features.
Here's why the newly launched pregnancy tracking is awesome. It gives expecting mothers a snapshot of their pregnancy alongside their other health, wellness and activity data. Through the Garmin Connect app and compatible Garmin smartwatch 1, users can log pregnancy-related symptoms, track baby movement, blood glucose levels, and create customizable reminders. The Lily's Body Battery energy monitoring shows the body's current energy level, which can help with scheduling workouts, rest times and sleep. What's also interesting about the Lily is that it connects to a compatible smartphone's GPS to accurately track outdoor walks, runs and rides. You can monitor your activity throughout the day with step counting, calories burned, intensity minutes and more.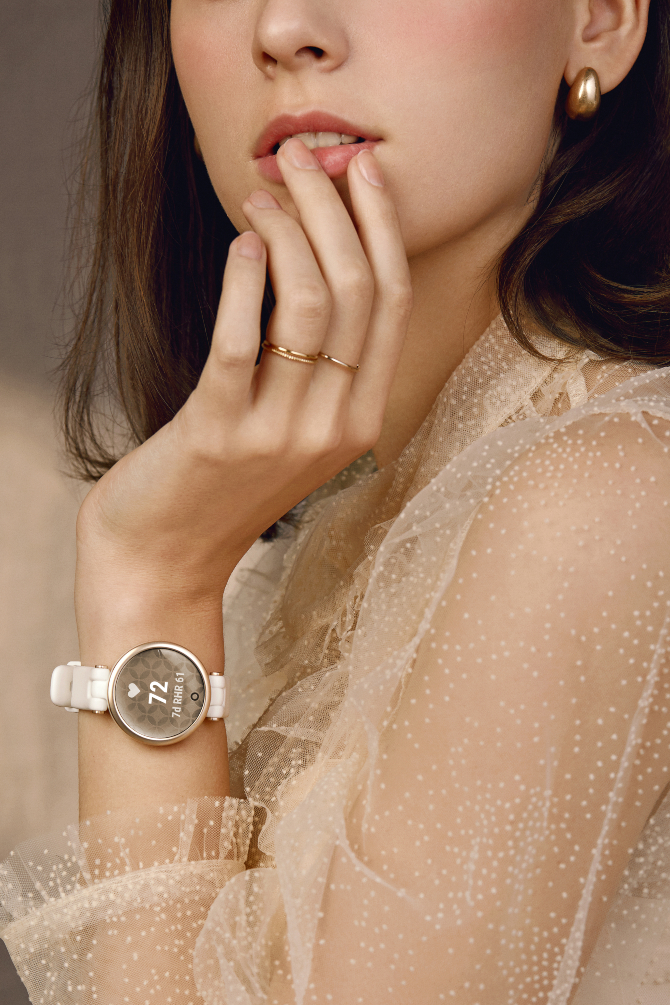 Instagram | Facebook | Website
For more on everything Valentine's Day, click HERE.
| | |
| --- | --- |
| SHARE THE STORY | |
| Explore More | |