Food + Drink
Food review: 5 Must-order dishes from Sushi Mastro, the new Nikkei restaurant in KL
Soy delicious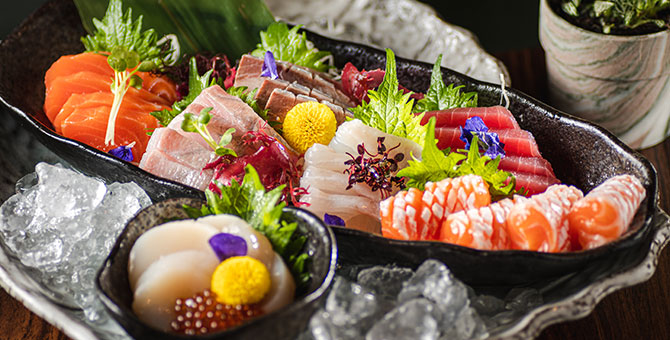 When talking about Japanese-Peruvian cuisine, also known as Nikkei cuisine, the internationally acclaimed Nobu Restaurant often comes top of mind. If you're looking for an alternative that's more casual and laid-back, however, may I suggest making a trip to the newly opened Sushi Mastro.
Tucked on the first floor of Fortune Centra in Kepong, the humble establishment (which first appeared in the March edition of #BUROEats) is founded by the team behind Seafood Maestro—an online grocery store for fresh, premium seafood. The idea of opening the restaurant was planted after owner Shafrizy Hazim noticed a surge in orders for Japanese ingredients and the growing demand for Japanese cuisine in the city.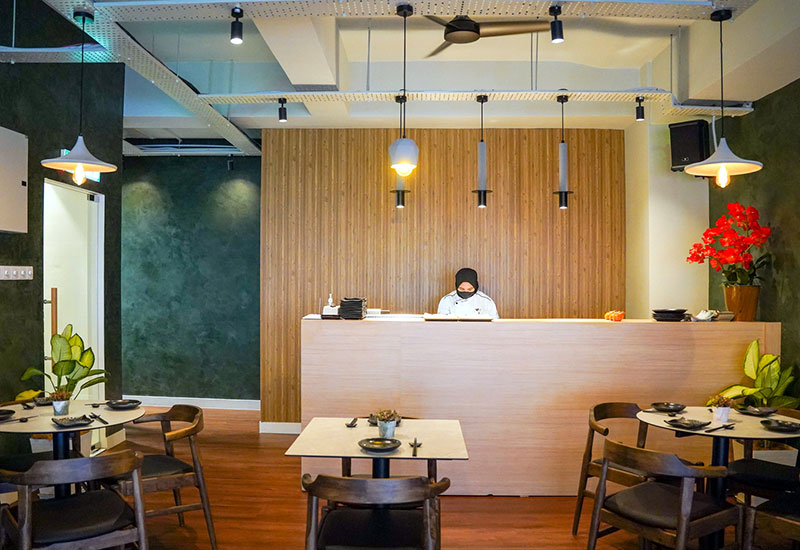 Instead of opening another run-off-the-mill Japanese restaurant, Shafrizy decided to focus on Nikkei fare, which marries Japanese culinary traditions and flavours with traditional Peruvian ingredients. (Fun fact: The term Nikkei is also used to refer to Japanese immigrants living outside of Japan.)
Sushi Mastro particularly prides itself in serving sashimi prepared from locally raised siakap, red snapper and malabar fish from an ocean-caged farm in Penang. The fishes are handled Ikejime-style, which is considered to be a humane way of killing fish by paralysing it and draining its blood to preserve flavour and texture. They are then delivered to the restaurant in an ice box within one to two days from slaughter to ensure freshness.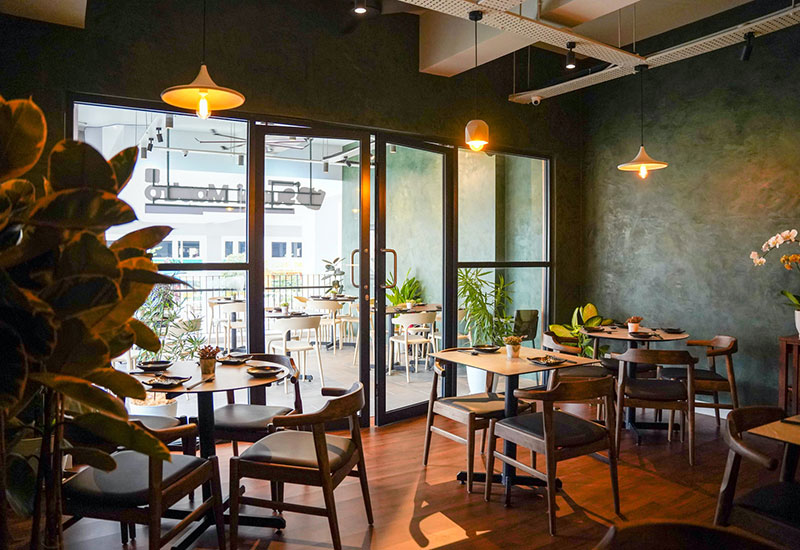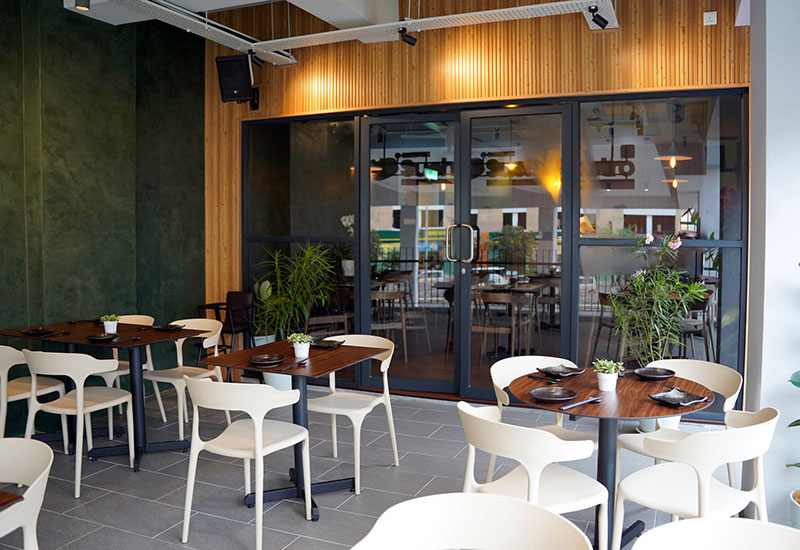 Chef Salim Ismail helms the kitchen, boasting more than 30 years of culinary experience. He has developed a specialty in Japanese cuisine since picking up lessons from his Japanese godfather in Kyoto and has also previously experimented with Nikkei cuisine while cutting his teeth at restaurants and hotels around Europe.
The menu is reflective of his vast experience, offering an extensive selection of sashimi, nigiri and uramaki sushi from the sushi bā (sushi bar) to main dishes from the cocina (kitchen). Unlike many Japanese restaurants where dishes are served individually or in a set, Sushi Mastro practises a sharing concept that's consistent with current F&B trends.
I, for one, appreciate the fact as it usually means I get to try more dishes. And I kid you not, I sampled over a dozen—specifically 17 (including platters), if my memory hasn't failed me—on my first visit. Here are my top five recommendations, in no particular order:
Nikkei Salmon Mango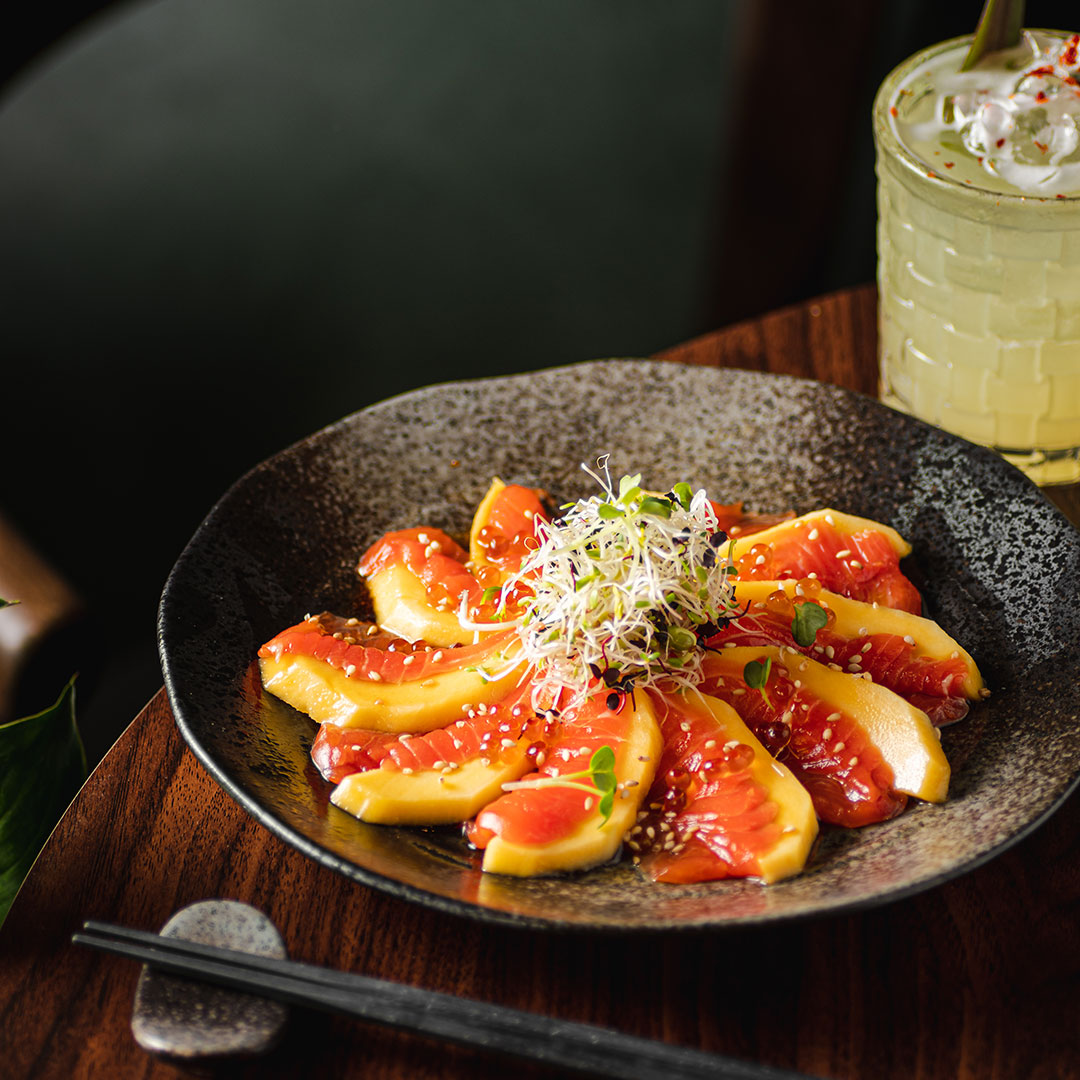 This was easily one of my favourite dishes from my visit. If the striking presentation of neatly overlapping red and yellow cuts doesn't already whet your appetite, your first taste of the dish will. The smooth, delicate flavours of ocean fjord trout (note: not salmon, though commonly marketed as such) pair remarkably well with the natural sweetness of the fresh mango, balanced by the savoury punch of the ikura and shoyu zuke.
Hamachi Jalapeño Tiradito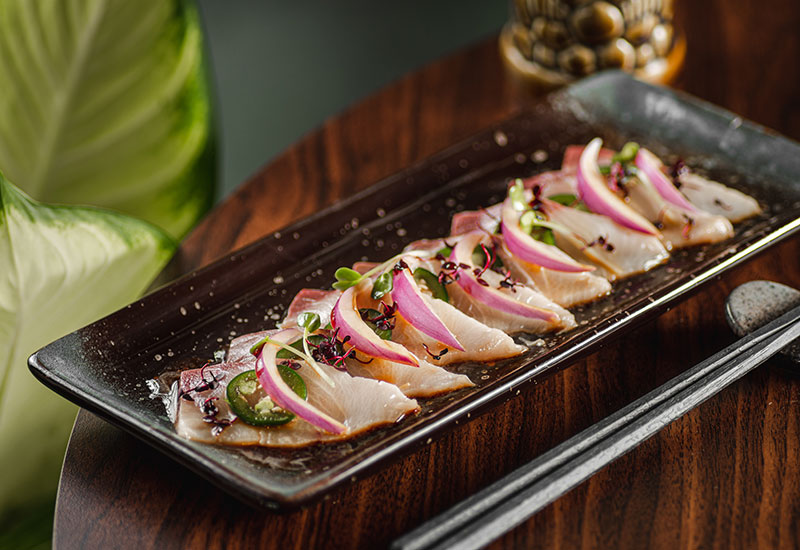 Besides the Nikkei Salmon Mango, the Hamachi Jalapeño Tiradito is another plate that brings out the Peruvian side of Nikkei cuisine. Here, the Japanese yellowtail is bathed in a slightly tangy ponzu sauce and topped with jalapenos and red onions for a subtly spicy kick. When savoured altogether, it offers a burst of well-balanced flavours and textures on the palate.
Ikejime Surtidas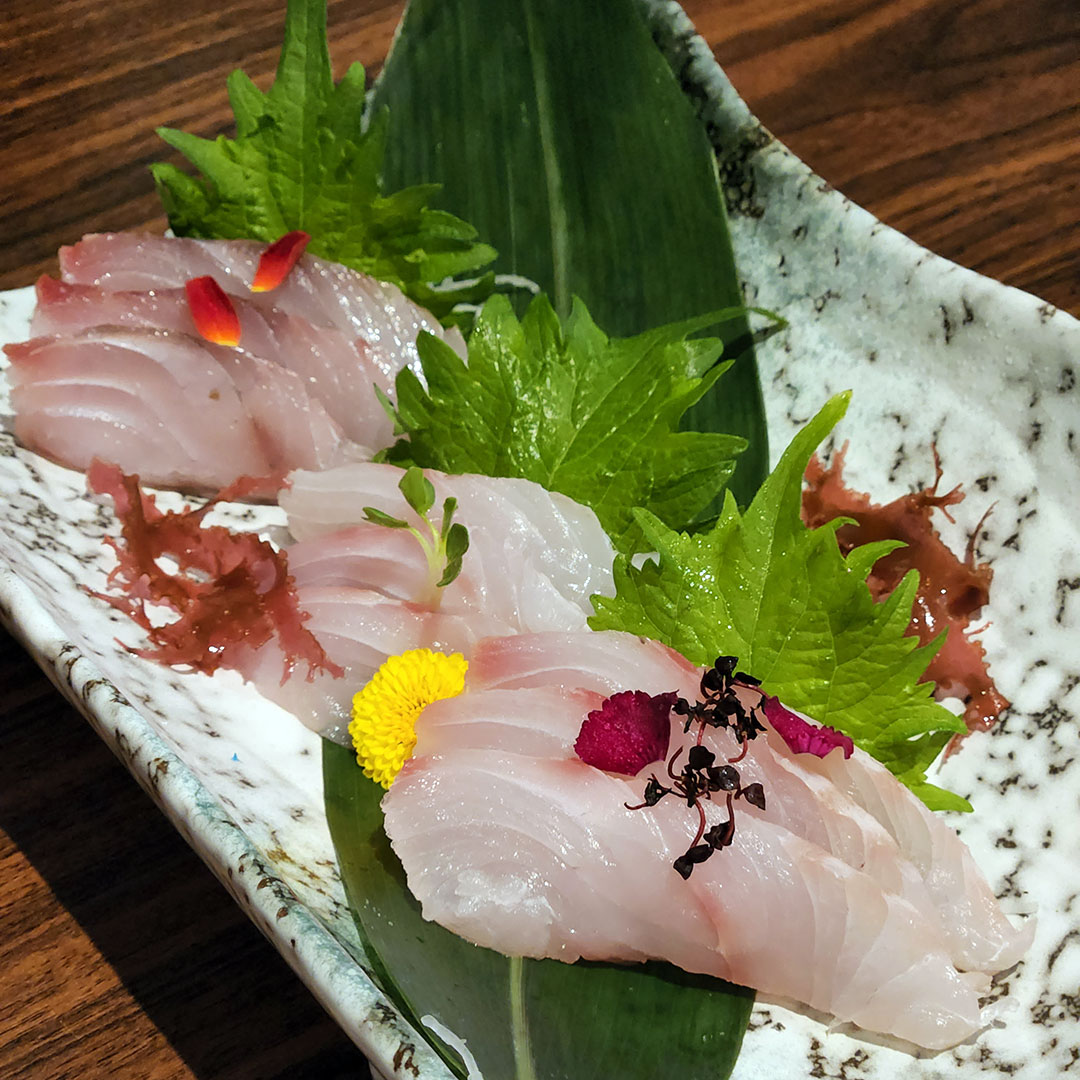 The prized Ikijime technique the restaurant champions shines in this trio of siakap, red snapper and malabar grouper. One can tell from the translucent flesh and semi-firm texture that they are premium sashimi-grade and the clean, luscious flavours I am rewarded with affirms this. The fact that they're locally sourced (read: more sustainable than imported fish) is a definite bonus. There's also the option to order these ikejime fishes separately, served with three slices per plate.
Seafood Shirashizushi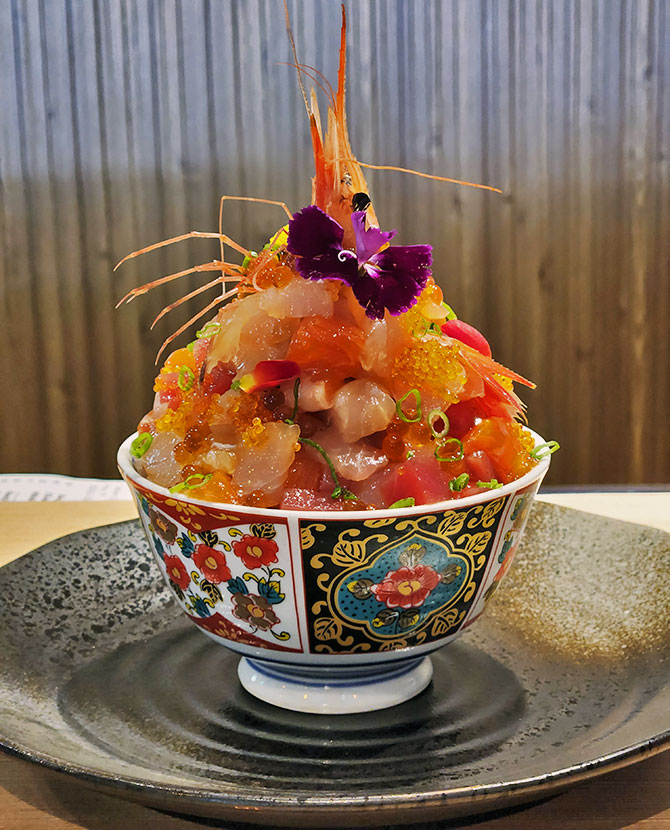 For a dish that pleases the eye as much as it satisfies the palate (although I must say that most of the suggestions on this list fit the bill), I'd suggest ordering from the Montana Chirashi section of the menu. Of the two options available, I had the seafood bowl, which presents a glorious mountain of treasures from the sea. The ingredient list is impressive and generous, comprising salmon, hamachi, hon maguro, barramundi, red snapper, malabar grouper, amaebi, unagi, ikura and tobiko—marinated and cooked over sushi rice. Simply delightful. Best enjoyed after mixing all the ingredients together on a plate.
Argentinian Ribeye & Norwegian Halibut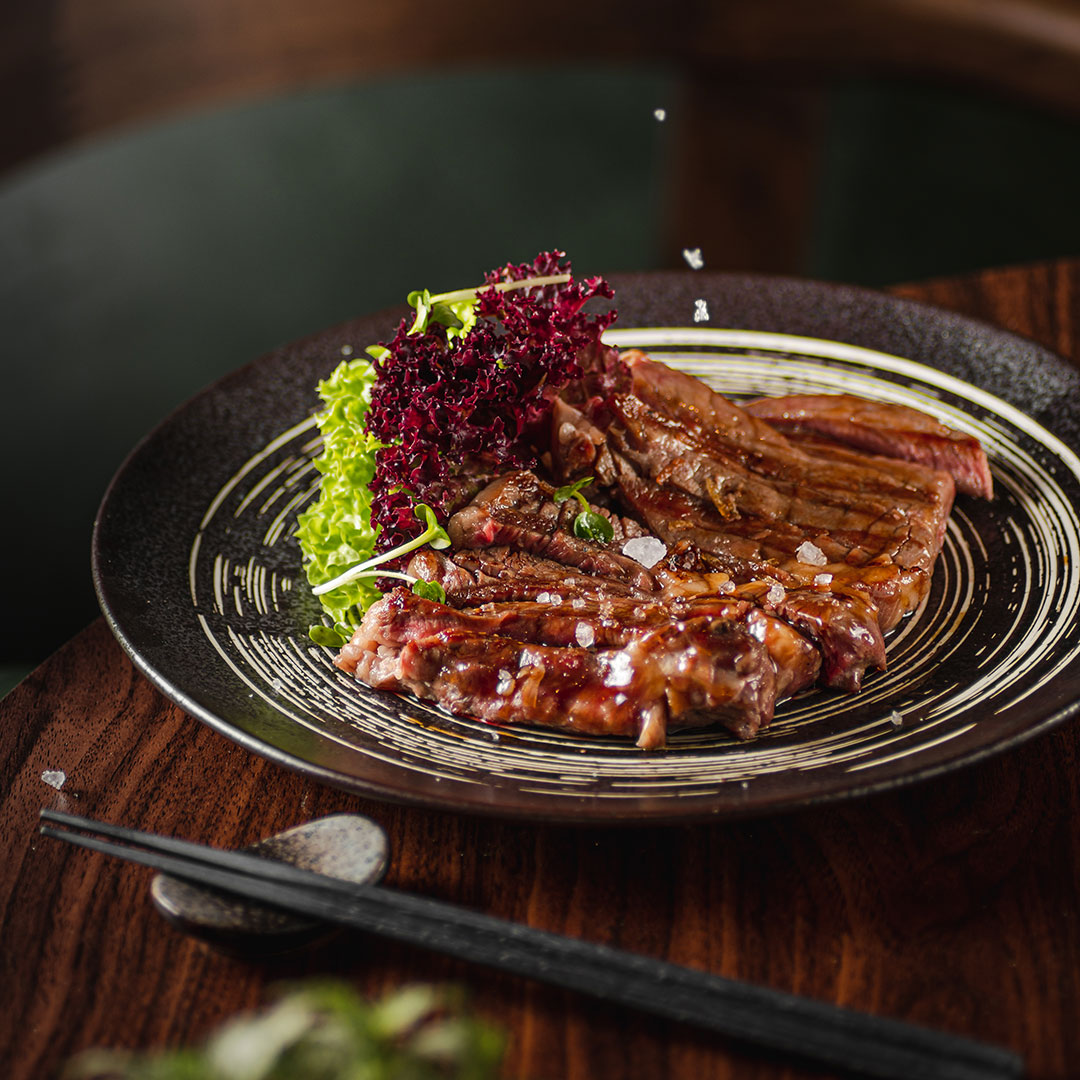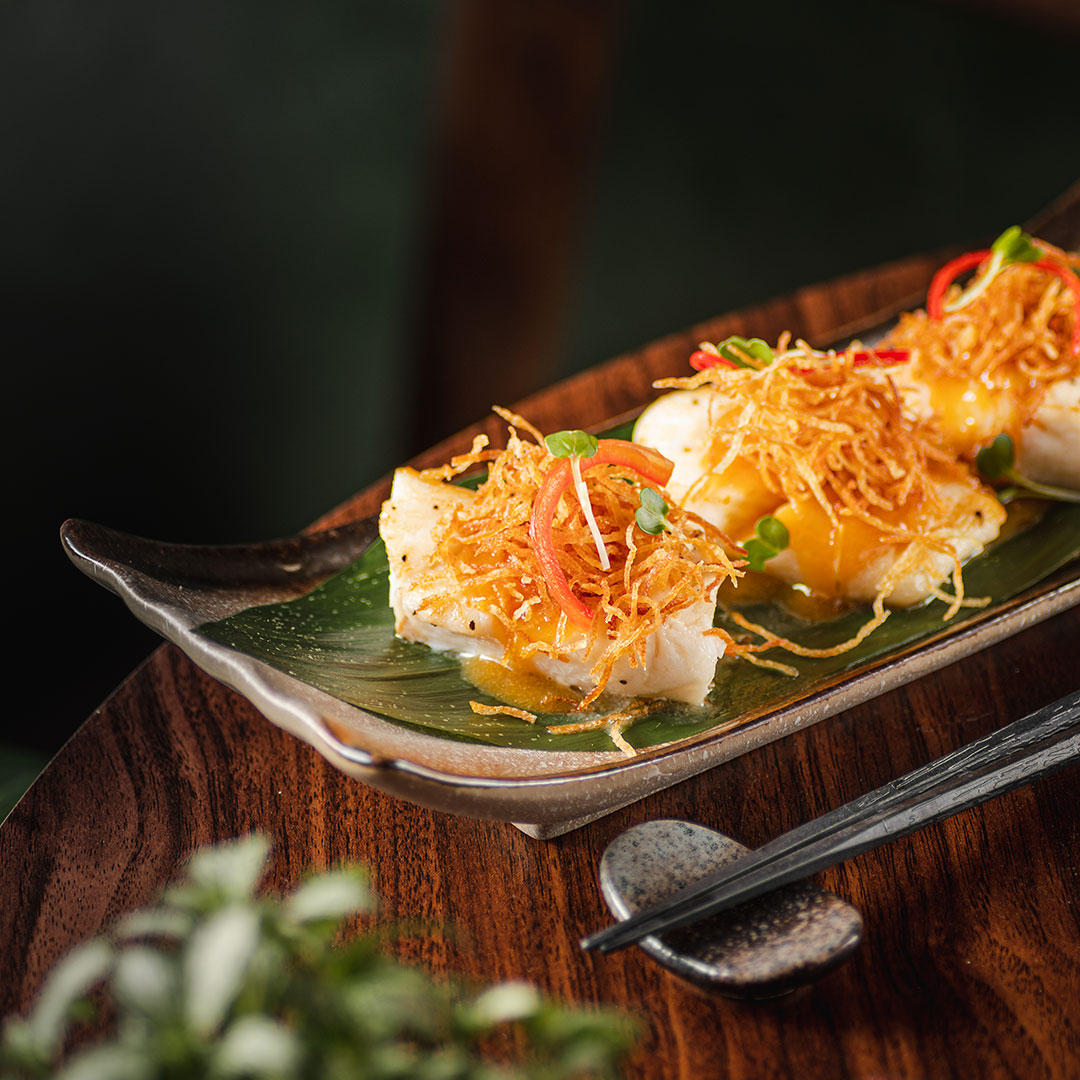 It's tough to pick a favourite from the three mains I tried, so I'll offer two suggestions for those who prefer seafood and meat, respectively. For the former, the Norwegian Halibut is an absolute treat—presenting large pan-seared fillets that are delightfully flaky, enhanced by an umami miso sauce and crispy condiments. On the other hand, the Argentian Angus Ribeye is a welcome option if you'd like a meat dish for a change. Grilled to medium rare doneness, the result is tender and flavourful, with fresh, grassy hints from the accompanying chimichurri sauce.
Other worthy mentions: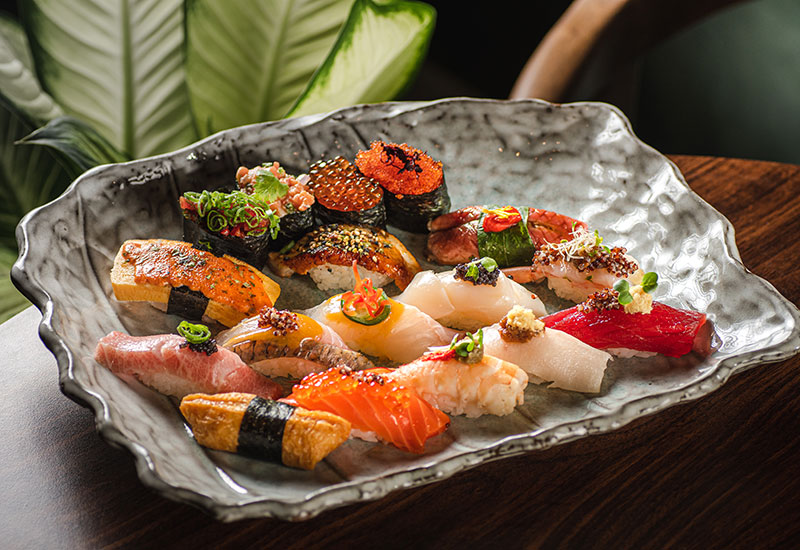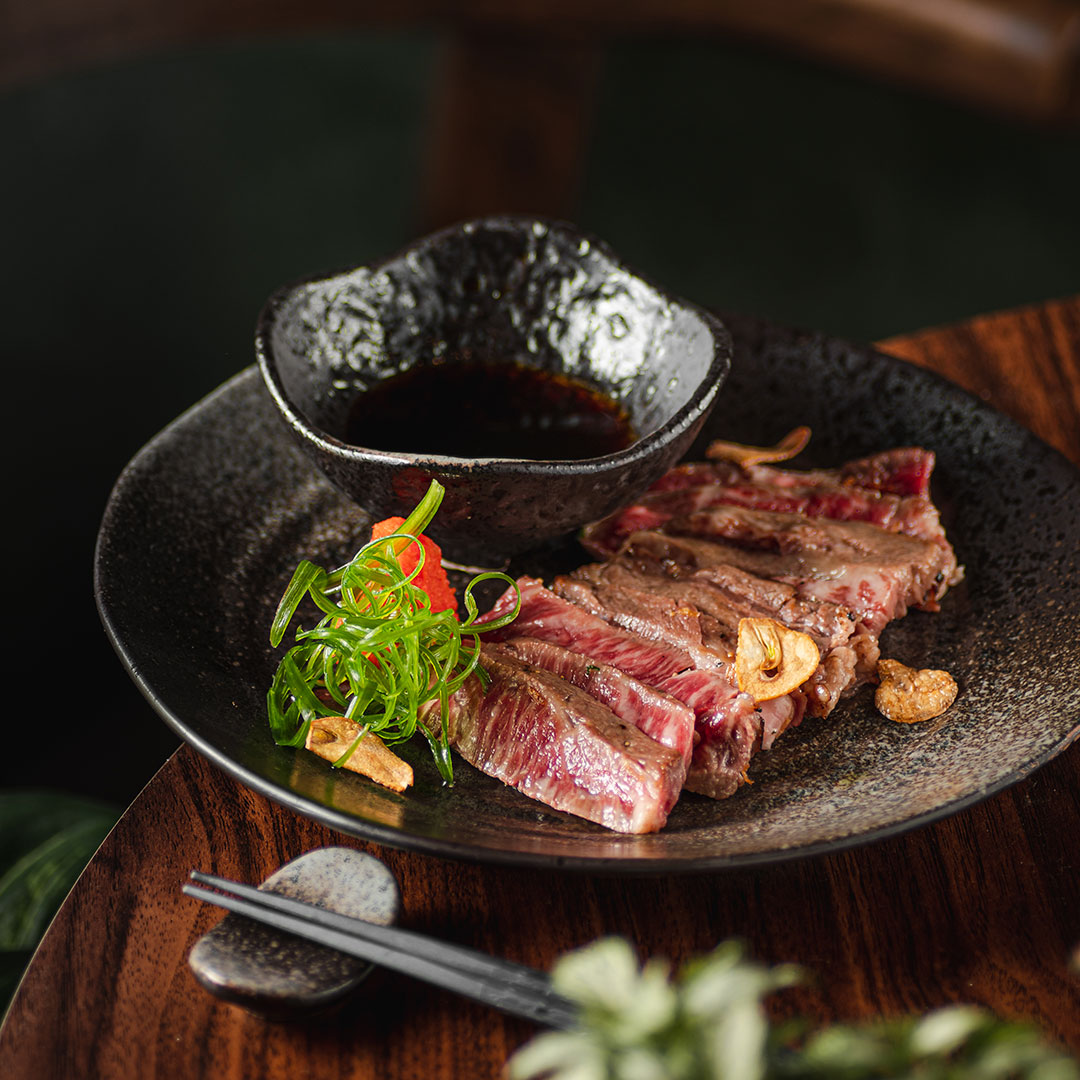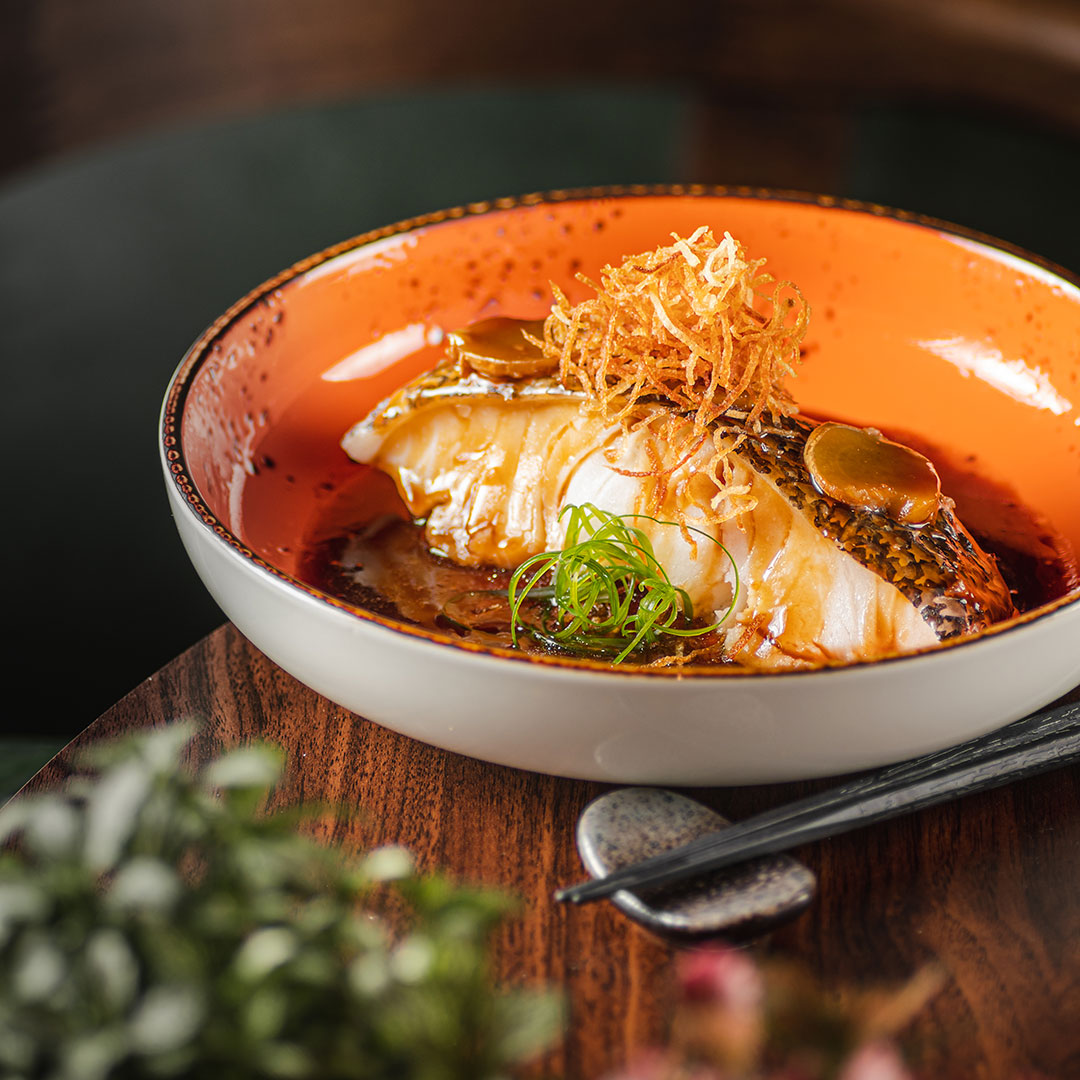 In case five dishes are too modest for those with big appetites, you can't go wrong with the assortment of fresh Nigiri sushi and sashimi. Aside from that, the Torched Wagyu Tataki is another enjoyable meat dish offering juicy Miyazaki A5 wagyu cuts with momoji orishi and ponzu sauce; whereas the French Cod Fish presents a mild, delicate Patagonian toothfish steak in a pool of sweet and savoury teriyaki sauce.
As for drinks, Sushi Mastro offers a selection of crafted mocktails on top of the usual hot or cold green tea. I had the Romero Sandia—a refreshing blend of watermelon, rosemary, and apple cider. It comes topped with a cinnamon stick that's lit by the waiter when served, infusing the drink with its sweet, spicy scent.
Overall, Sushi Mastro makes a solid entry in KL's dining scene for Nikkei cuisine in an unfussy yet comfortable setting. Based on my maiden experience, it's definitely worth a revisit.
---
Sushi Mastro
Address: Unit 1-1 Fortune Centra, No. 2, Jalan Metro Perdana 6, Taman Usahawan Kepong, 52100 Kepong, Kuala Lumpur
Contact: +6012 312 4112
Opening hours: 12pm to 3pm (lunch), 6pm to 10pm (dinner) | Tuesdays to Sundays (closed on Mondays)
To make a reservation, click here. To make an order for pick-up and delivery from the a la carte menu, contact +6012 312 4112.
---
Read more food reviews here or discover other food and drink stories here.
| | |
| --- | --- |
| SHARE THE STORY | |
| Explore More | |