Food + Drink
Eats-A-Review: What to expect at Ignis KL, Zen by Mel, and Natalina Italian Kitchen
Bon appetit!
Images courtesy of Zen By Mel, Ignis and Natalina Italian Kitchen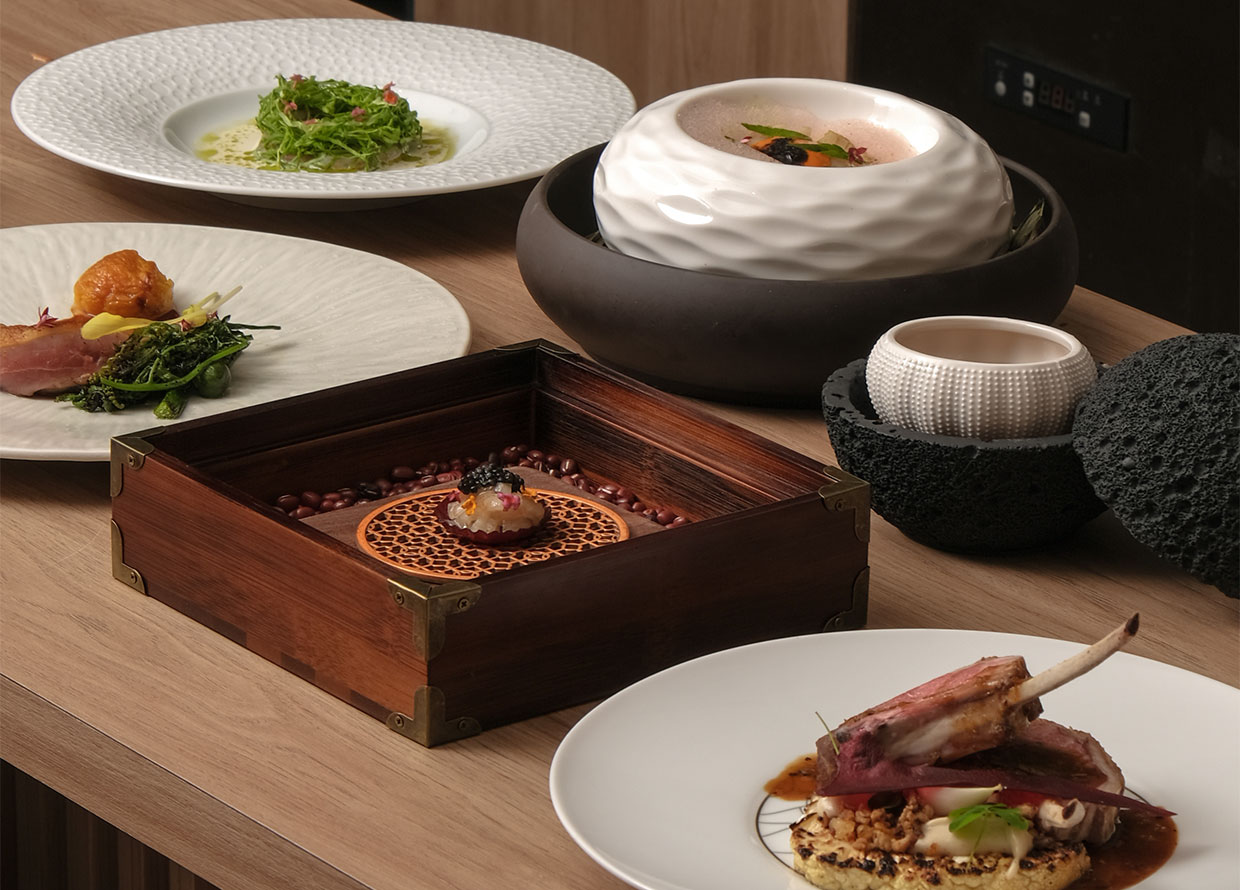 All caught up with the new cafes and restaurants in town, but not completely sure what to order or whether they are worth a visit? In this edition of Eats-A-Review, we share what to expect from the inaugural omakase menu at the new Zen by Mel in Bukit Jalil; the smoky culinary offerings at Ignis, the latest bar and grill in Bangsar South; and the highlights of our Roman-inspired meal at the popular Natalina Italian Kitchen. 

ZEN BY MEL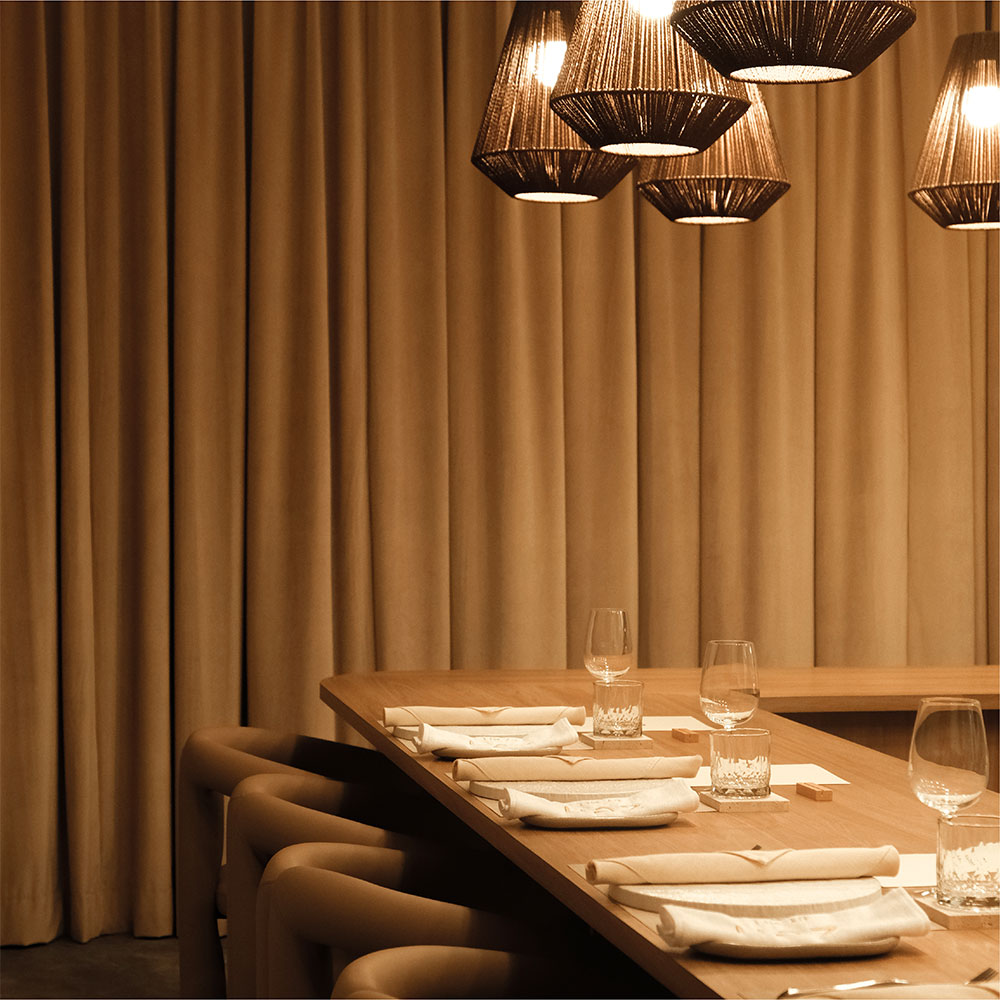 Launched by the same team behind CC by Mel, Zen by Mel is a Japanese fusion fine dining restaurant located in Bukit Jalil. It boasts an intimate, zen-like atmosphere to enjoy curated menus incorporating modern Japanese and European influences. The 13-seater main room, dubbed the Chef's Orchestra, features an open kitchen where guests will witness the chefs preparing each course. There's also a private room known as the Zen Chamber for groups of four to six diners to celebrate special functions.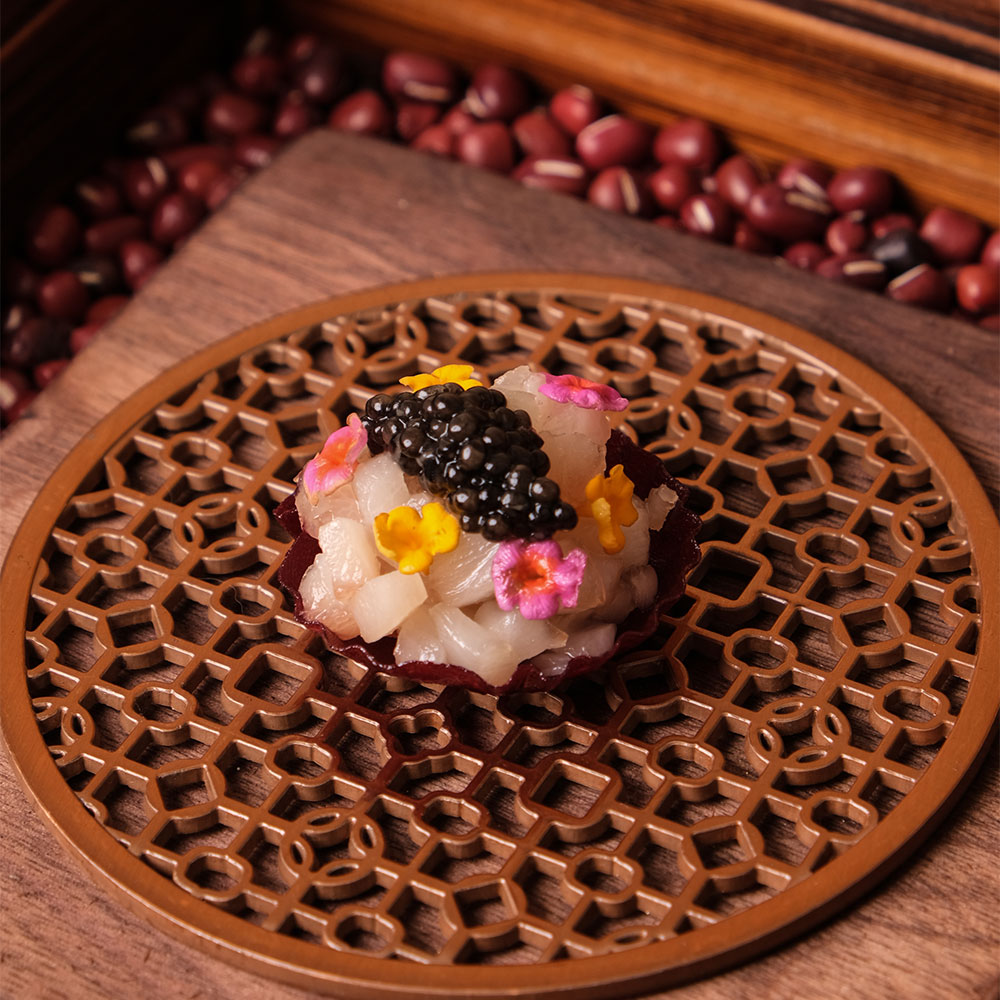 Barely a few days old, the restaurant opens with only one omakase-style menu consisting of 10 courses handpicked by the team of experienced chefs based on seasonal ingredients. Ahead of its official opening, I was invited to sample the Daisho menu (RM498 per pax). The meal began with an amuse bouche featuring a Seitaikei Tart made of beetroot, smoked mushroom vinaigrette, Iranian caviar, kaffir lime, and lantana (a type of edible flower).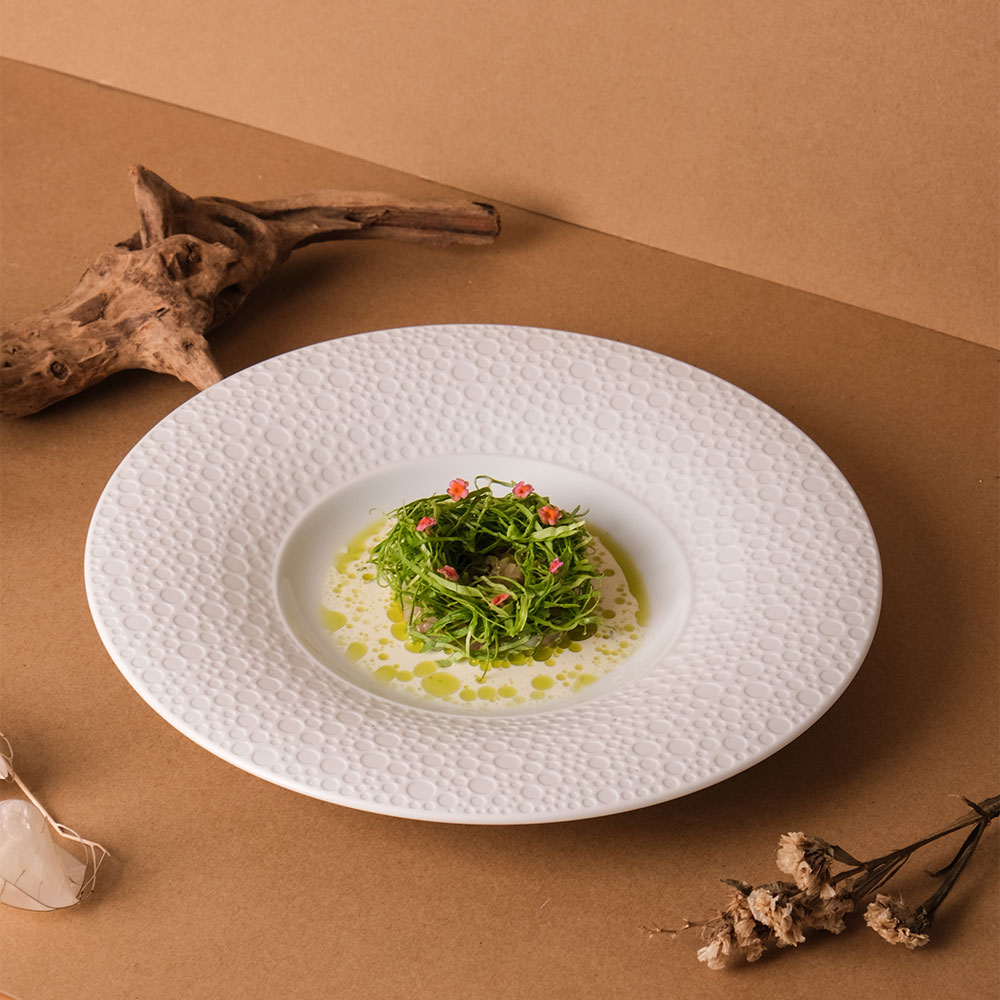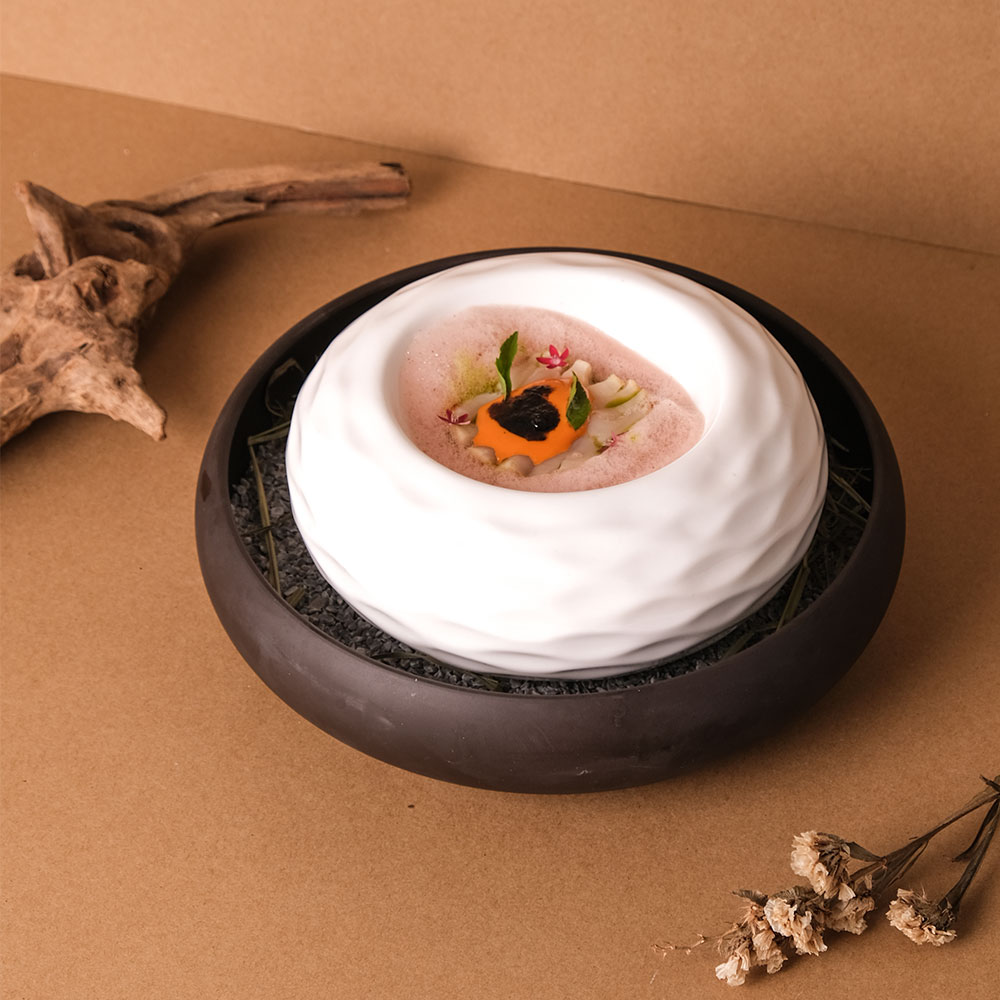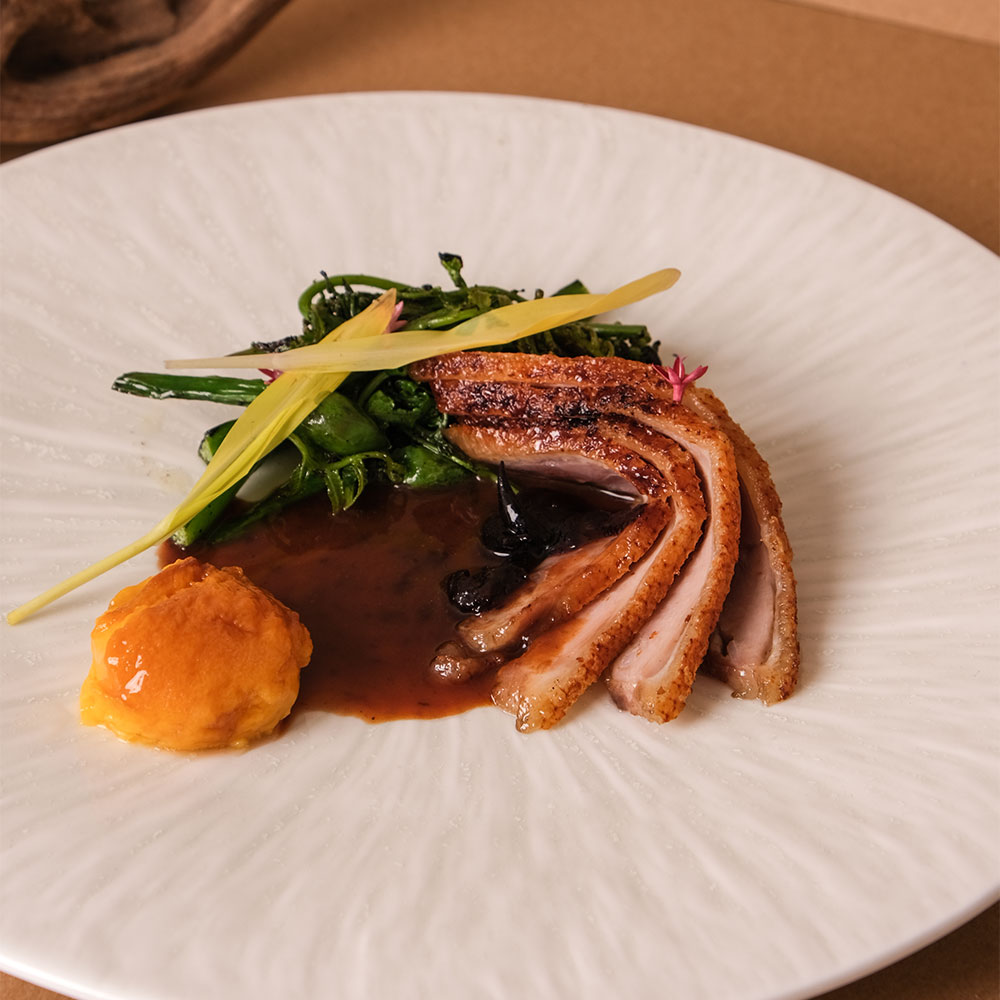 The second course, Adventure of Amaebi, proved to be one of my favourites—comprising amaebi (prawn) served with almond veloute, shisho oil, lacto lettuce stem, and marinated lettuce leaf. A cold appetiser came next in the form of Hotate Picasso, a medley of hotate (scallop), nori puree, smoked uni paste, kaffir lime leaf oil, and malabar red spinach foam. Rounding out the trio of appetisers was Ahiru Ume, an intriguing combination of Bidor duck, roasted momo peach, nori puree, aged umeboshi glaze, Cointreau jus, pucuk paku, and paku rawan. The duck was tender and well-balanced with the sweet, fruity peach notes, whilst the local vegetables added hints of grassy flavours.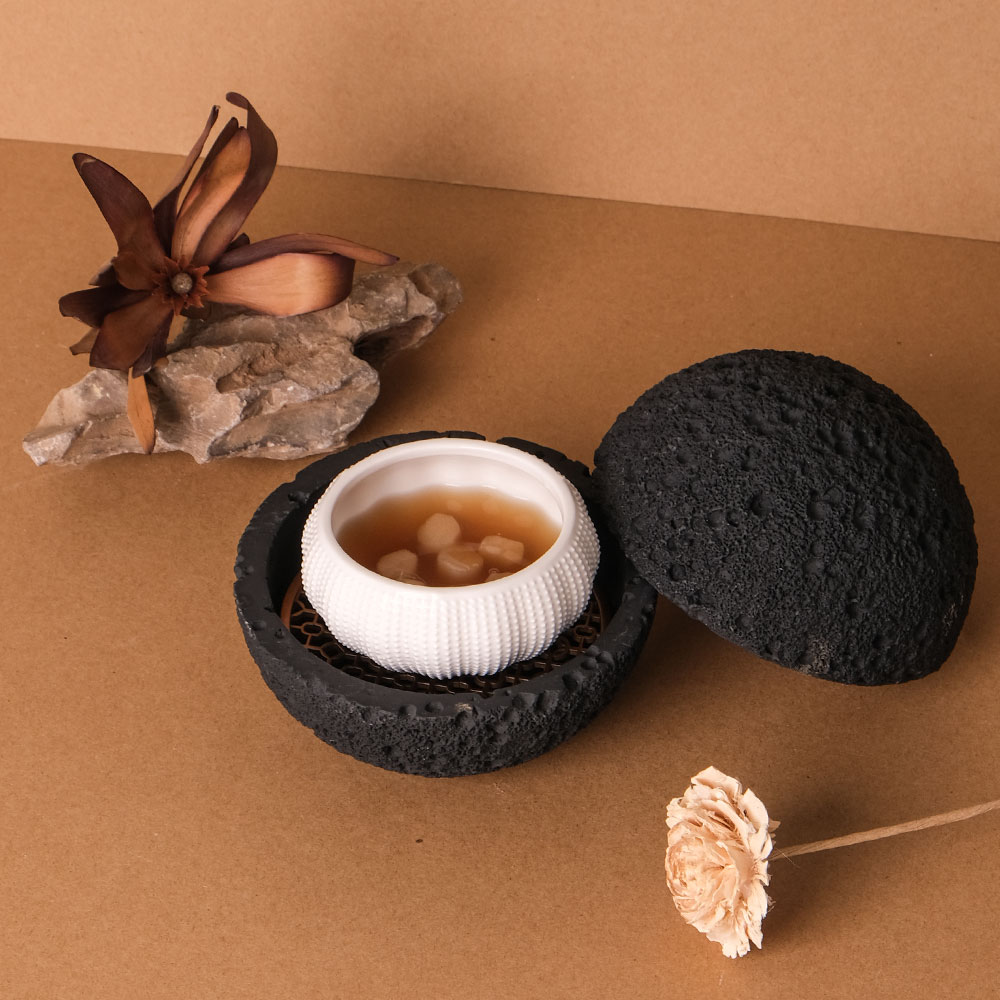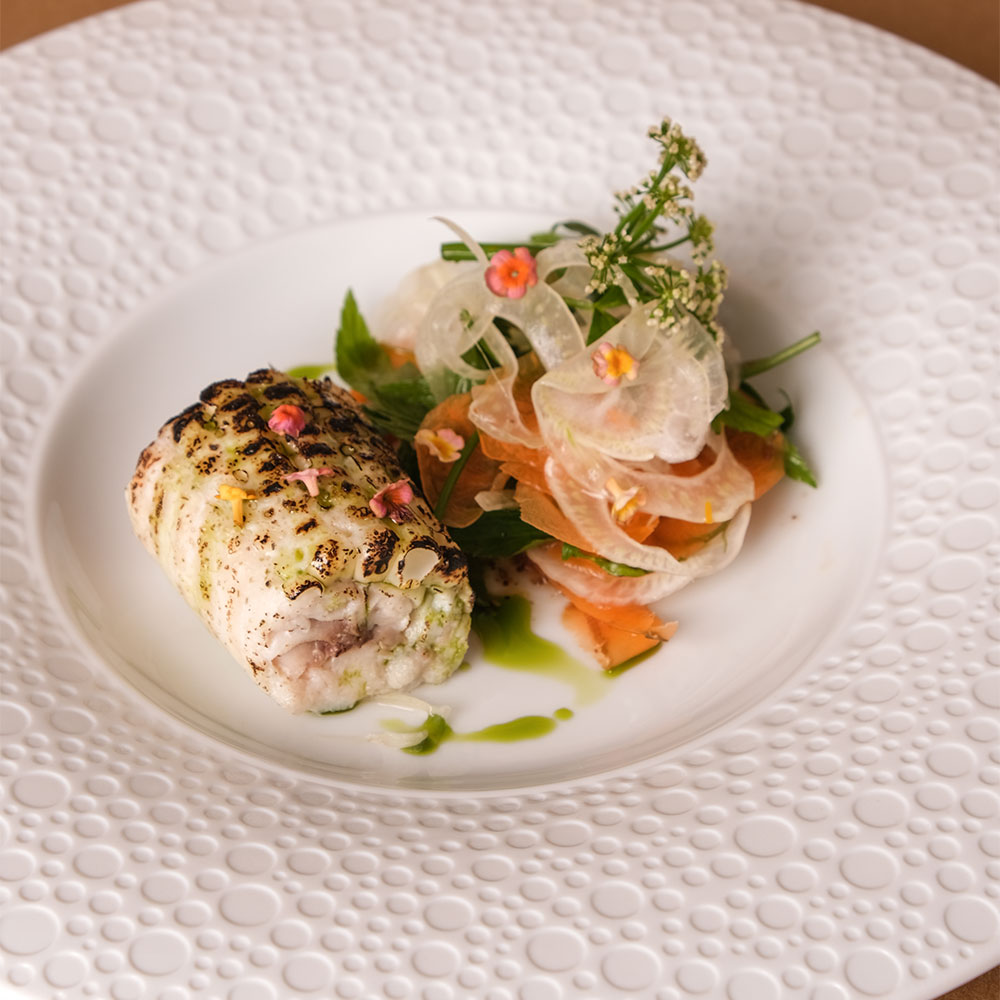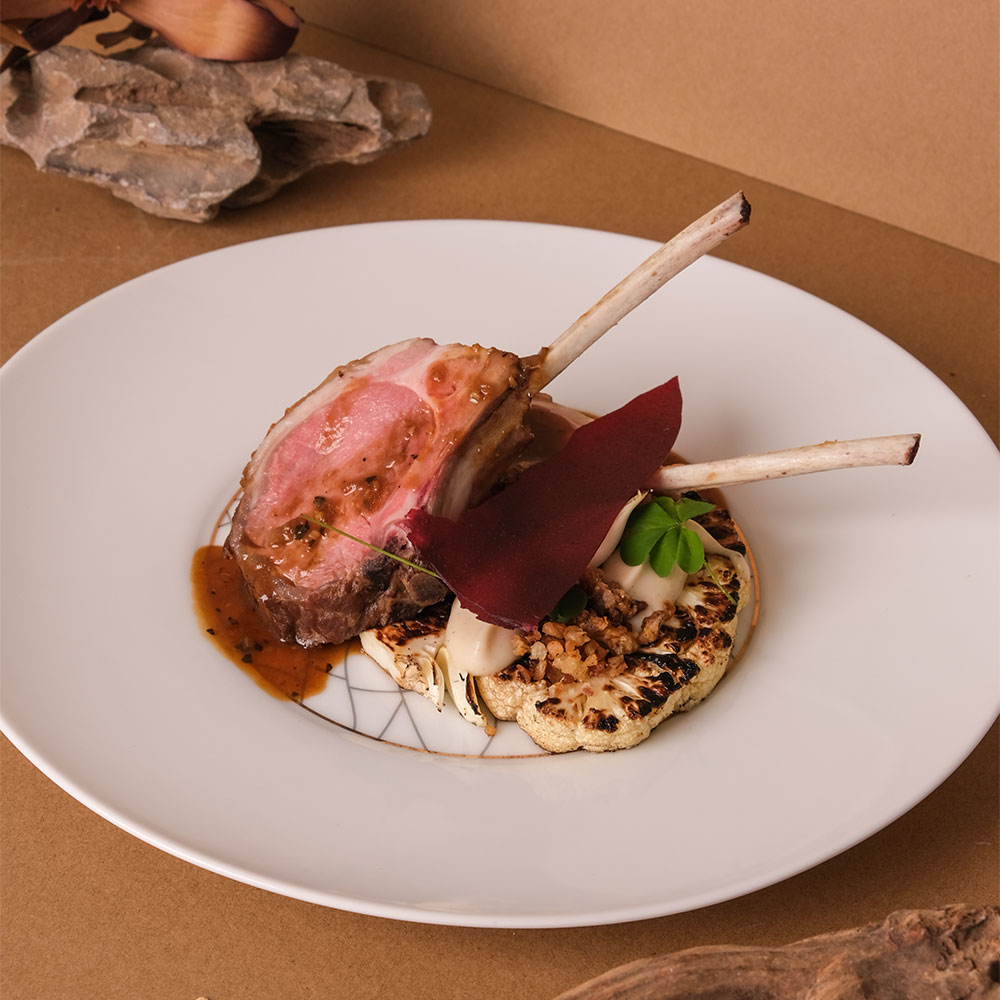 Before moving on to mains, a dark moon-like bowl of Shiro Umami arrived to cleanse the palate with comforting tea-like flavours and bite-sized morsels of white asparagus. There are two main courses on the inaugural menu: Eden of Zen (red snapper wrapped in Hokkaido corn, served alongside vegetables drizzled with kaffir lime); and Aji No Shinen (consisting of lamb saddle, saikyo miso curry leaf paste, mushrooms and glazed vegetables). Both were delicious, but where the fish lacked slightly in flavour, the lamb made up for with rich, umami notes and sinful toppings of dehydrated lamb fat.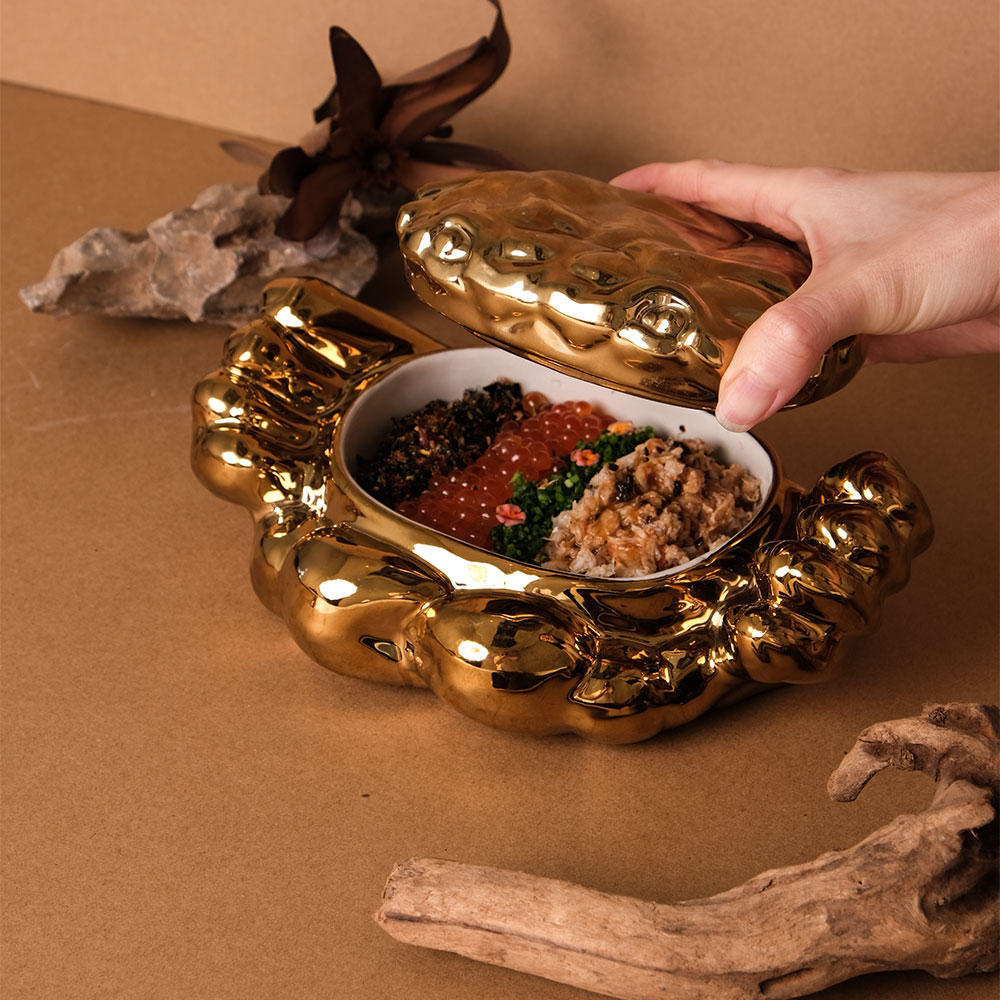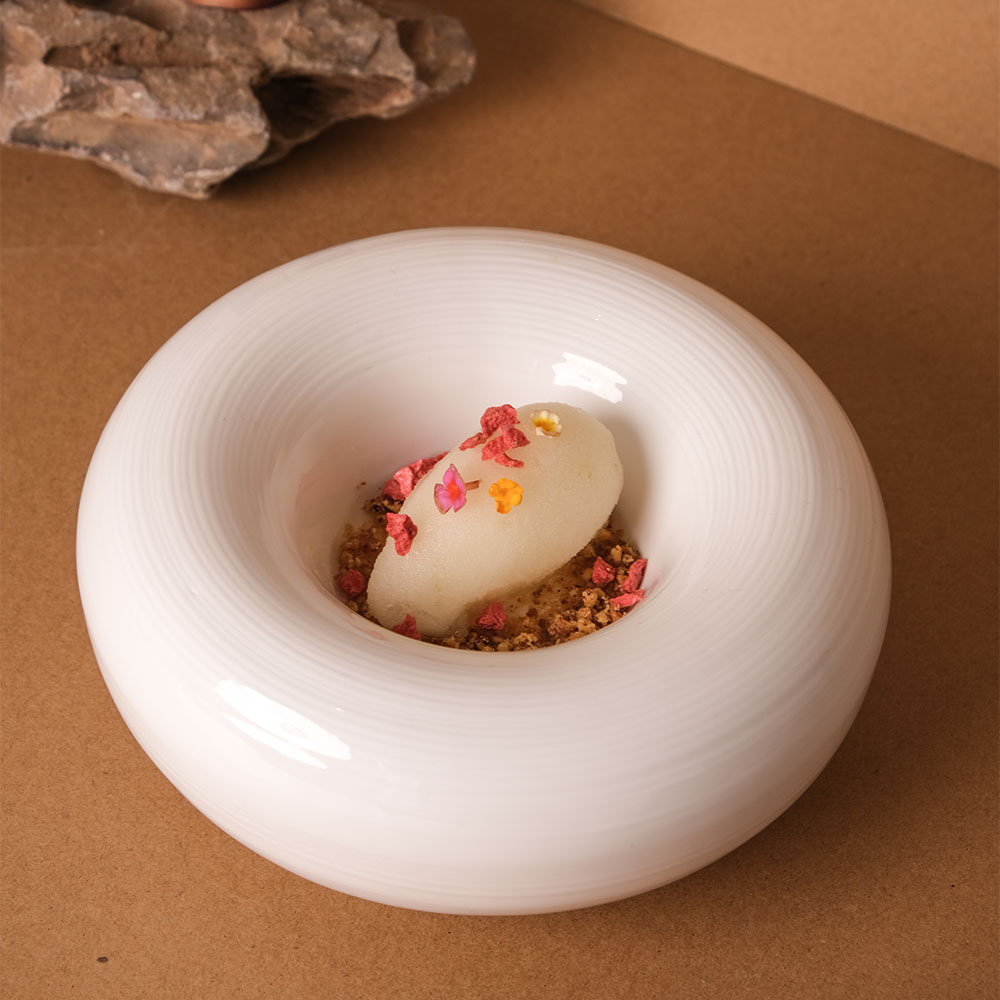 Up next was a 'Special Course' called Zenraishii, consisting of Japanese rice, flower crab, amae ebi headroe sauce, furikake, shio konbu, and pickled fuji apple presented on a gold crab-shaped vessel. After mixing it altogether, the dish offered a delectable medley of flavours and textures on the palate. Yuzu on Mount Fuji cleansed the palate with light yuzu and jasmine notes, accompanied by dried berry and roasted walnut bits, leading up to the last two courses.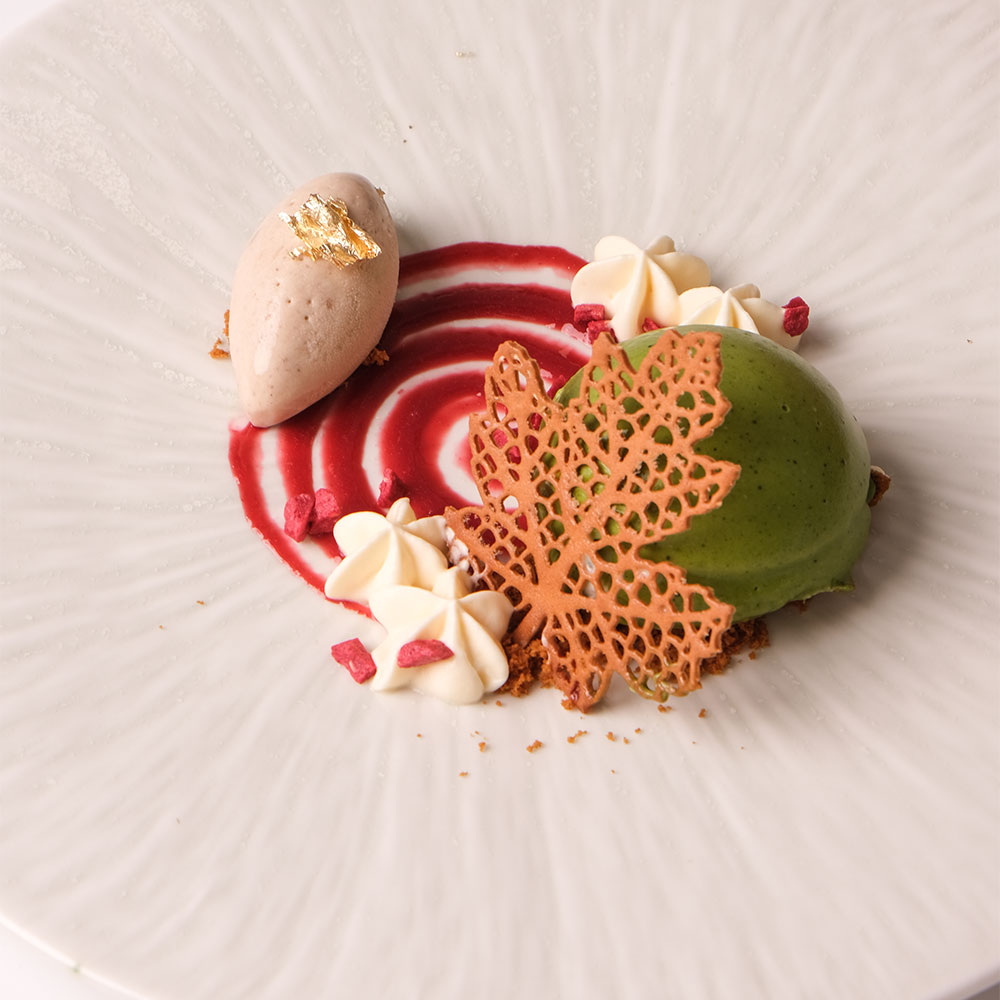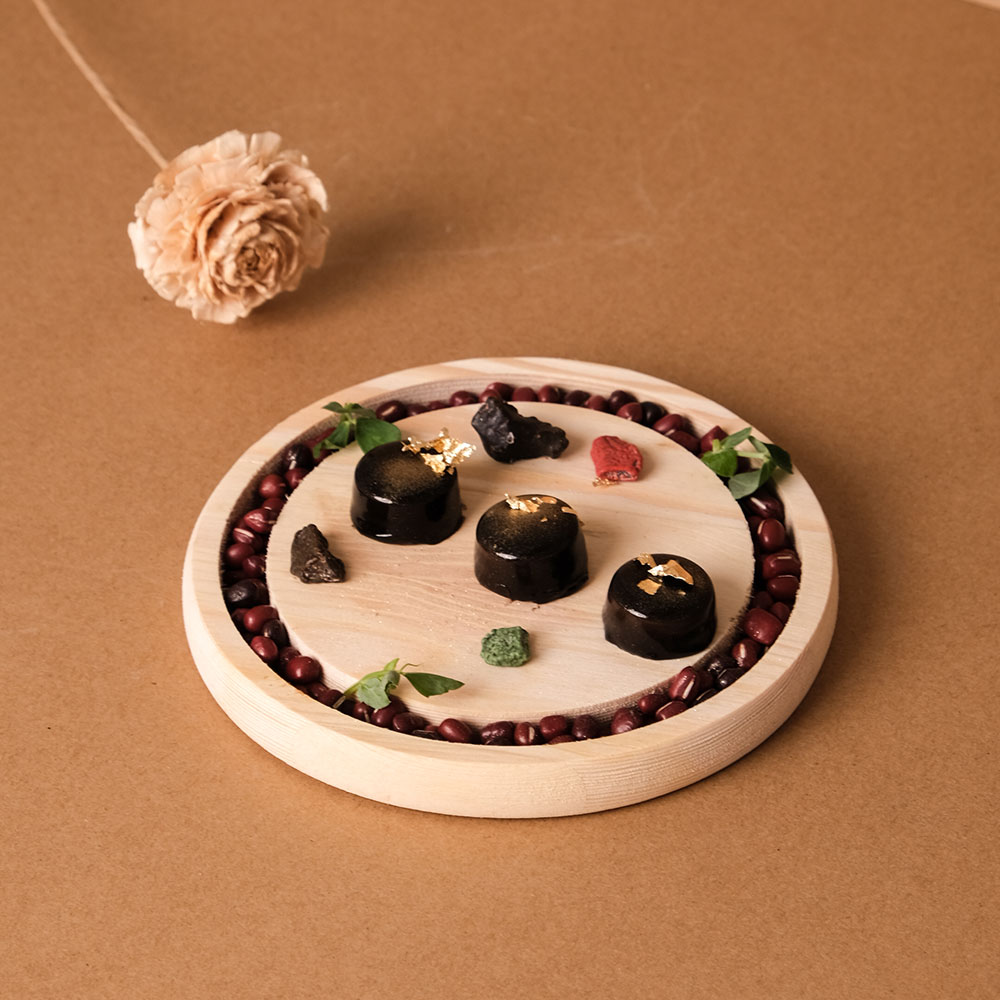 The first dessert was Imperial Zencha, a smooth and creamy combination of matcha mousse, subtle adzuki red bean ice cream, and raspberry compote. Closing the meal was a trio of Japanese sweets called Mittsu Hoshi Wagashi, comprising shoyu vanilla crème, caramel adzuki, and strawberry yoghurt mochi. All in all, the experience engaged all five senses—showcasing an edible display of innovative flavour combinations you won't find at other omakase destinations in town. Each menu lasts for only three months, so you'll have reason to come back for more! — Natalie Khoo, Lifestyle Editor
Address: F-10-01, Pusat Perdagangan Bandar, Persiaran Jalil 1, Bukit Jalil, 57000 Kuala Lumpur
Opening hours: First service –  6.00pm to 8.00pm | Second service – 8.30pm to 10.30pm  (closed on Tuesdays)

IGNIS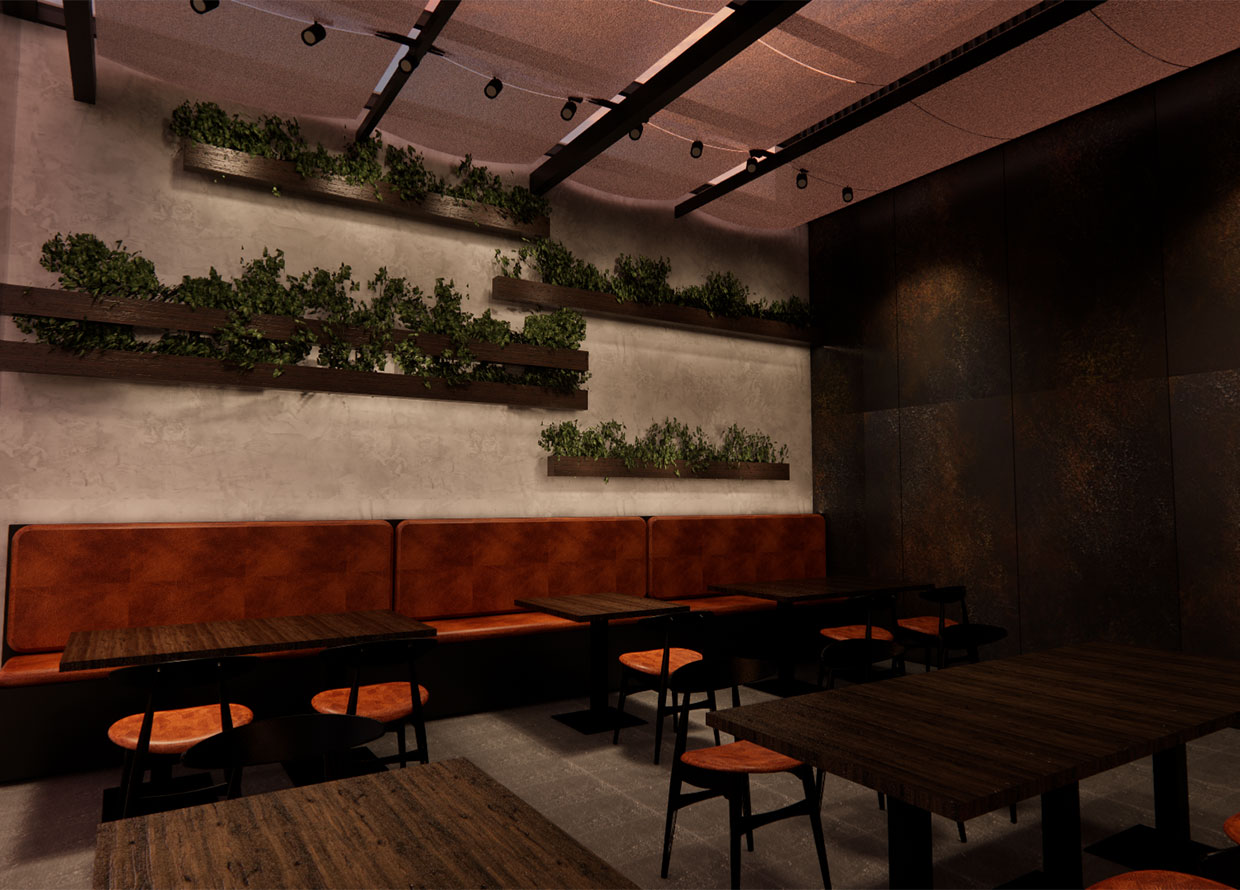 Situated in the bustling social hub of The Sphere, Bangsar South's Ignis—which means fire in Latin—ignites wood-fire sparks for patrons with its fiery farm-to-table concept. Helmed by former Willow KL head chef, Lroy Lim, Ignis takes the ancient technique of cooking over fire to new heights with its woodfire grill—no pans or pots were present as chefs prepared dishes throughout the meal. Further, Ignis's mixture of stone and wood furnishings makes the bar and grill a sleek yet cosy environment, along with high glass windows that peak out into a leafy exterior. 
I sat down for dinner by the chef's counter, which gave me a great view of the team's excellent mastery of flames. From the preparation of ingredients to plating, I was able to gain insight into how Ignis's chefs pay respect to produce and most importantly, how they imbue smokiness and char into every dish served. The menu is divided into four categories: Farm, Sea, Land, and Sweets, and each dish is only described by its list of core ingredients.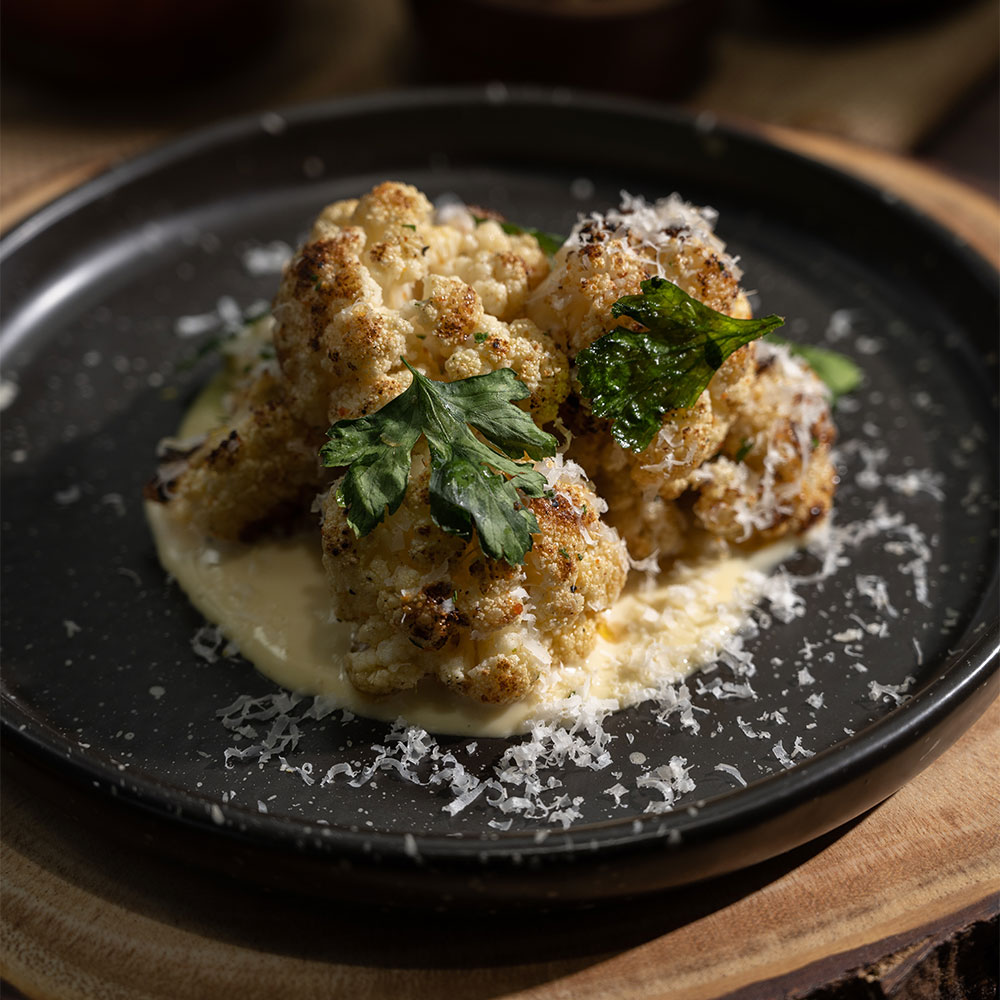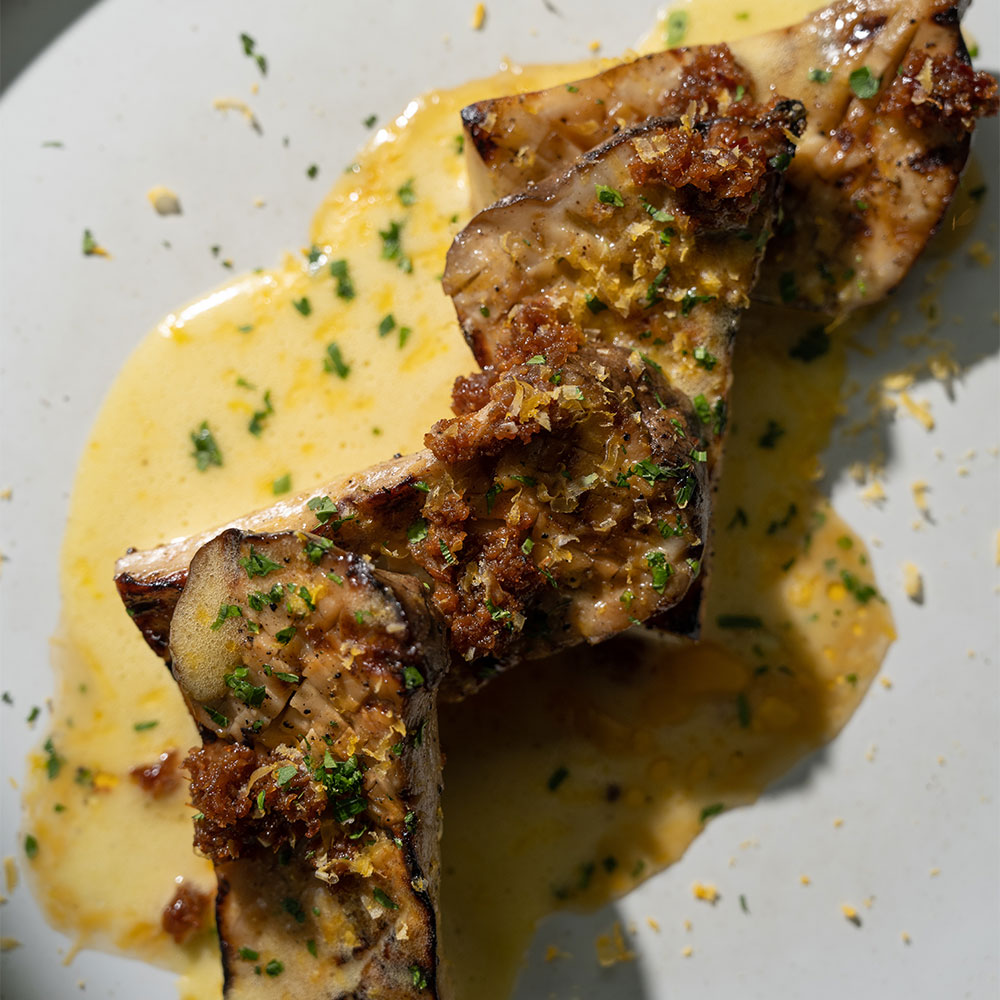 To start off, I was served several plant-forward appetisers that surprised even a veggie-lover like me with how versatile greens can be. My favourites included the deliciously creamy and crunchy Cauliflower, spiced with Ras El Hanout (RM24), which carried the subtle hint of char extremely well; and the King Eringi Mushroom with XO Sauce (RM36) which proved to be a great vessel for smoke and spice.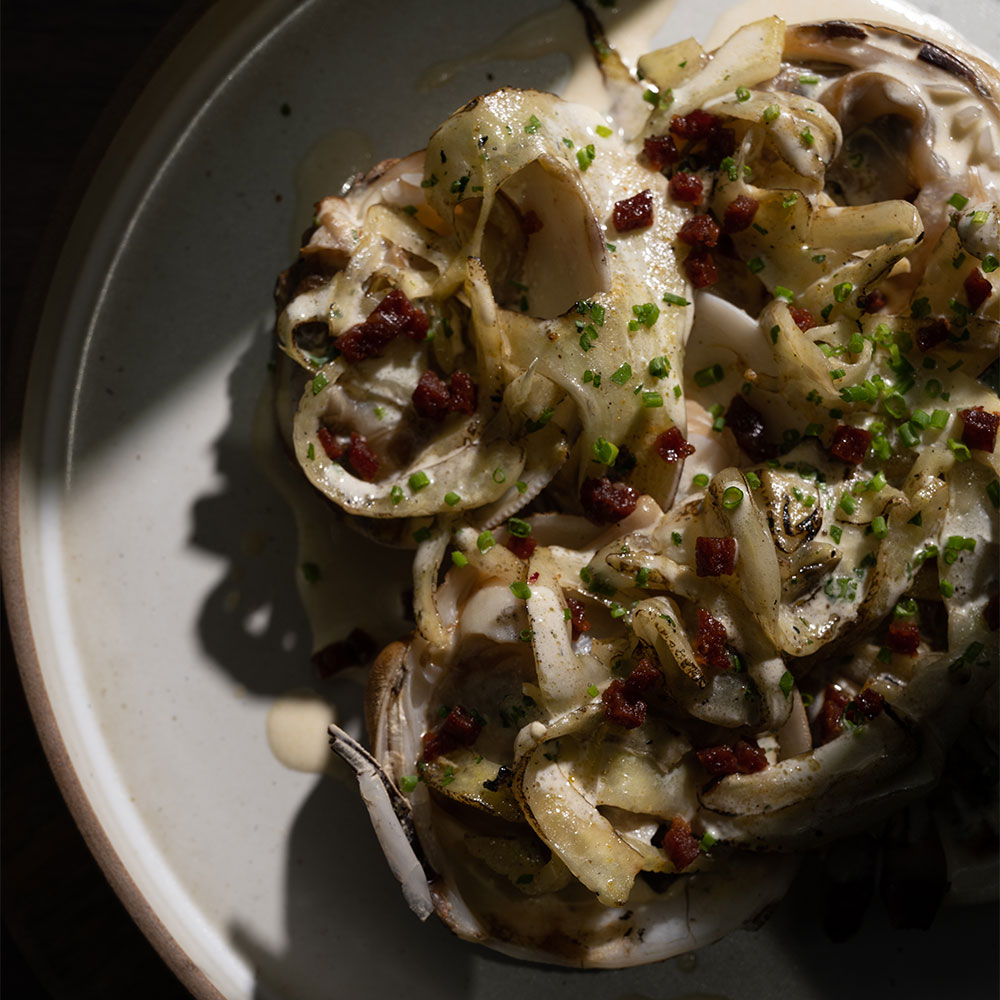 Next, I moved on to Ignis's seafood offerings which were light yet added several punches of flavour. Raw Amberjack (RM38) sat in a pool of pear and sesame, with dottings of ginger sauce and seagrapes for garnish which lifted the dish with its bright acidity. It was a balanced dish that was kept simple in order to let the protein shine. For something with more oomph, try the Moon Clams with Fennel and Beef Chorizo (RM64) which were beautifully plump and smoked to perfection.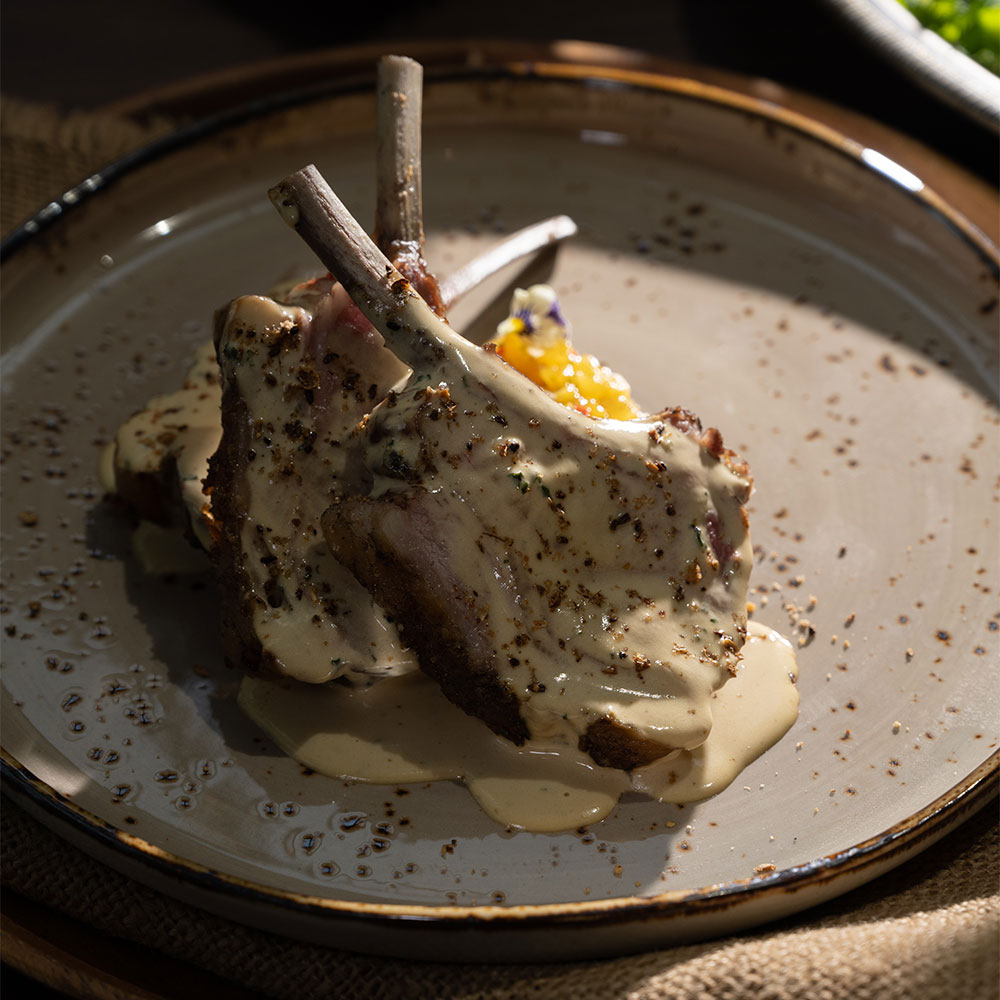 As for the main courses, the Chicken Skewers with Spiced Yoghurt and Makhani Sauce (RM28) were delightfully juicy and charred (read: not burnt because there is a fine line). I was also served a generous portion of Lamb Loin (RM102)—while I wished the Spicy Mango Relish that came paired with it offered a bit more acidity to cut through the creamy Mint Sauce, the lamb was perfectly pink and had a scrumptious caramelised crust that still made it an enjoyable dish. Further, meat-lovers will enjoy the Beef Slider with Balsamic Onion and Pickled Red Cabbage (RM32), a classic at any grill that Ignis nailed with the temperature of the meat and balance of flavours.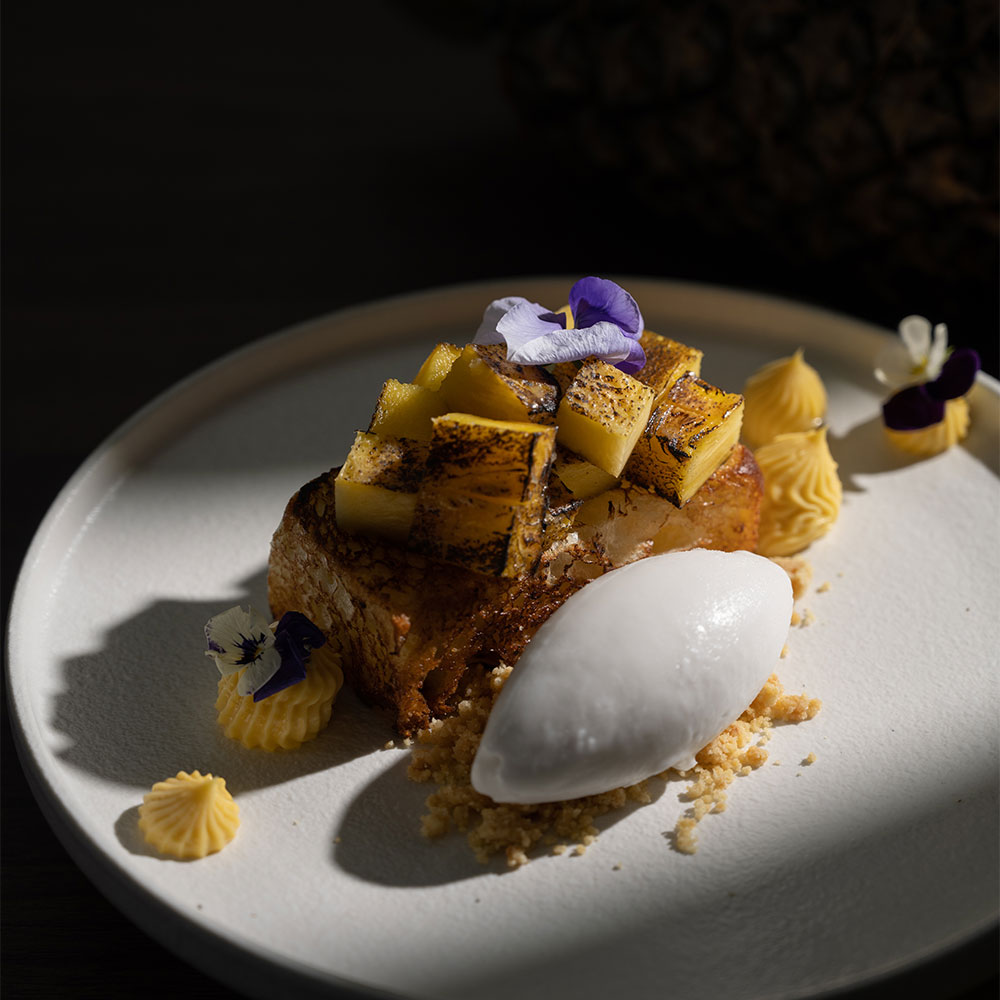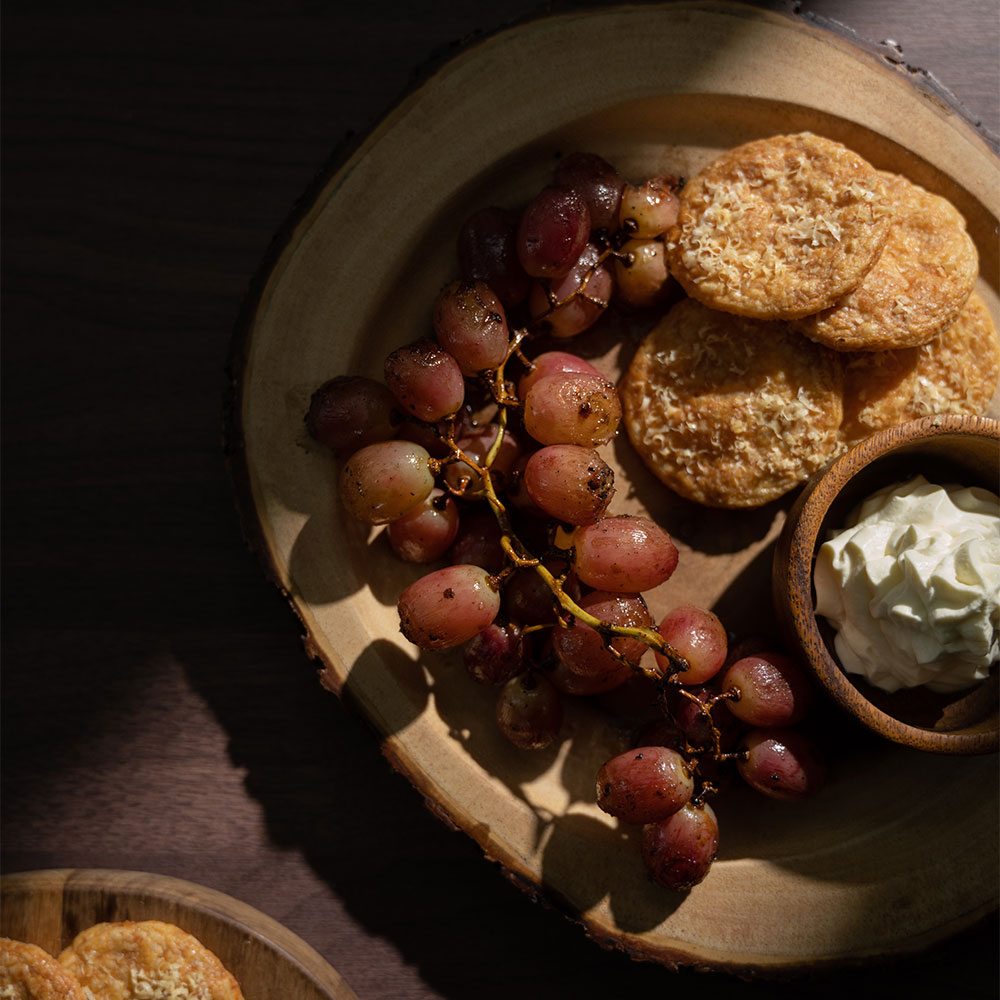 For desserts, I had the Grilled Pineapple (RM28), seated atop a brioche toast and served with cool coconut ice cream. A play on a campfire favourite, Ignis's Smores (RM8 per piece) were indulgent and decadent with its use of Altara dark chocolate and pillowy orange marshmallows that kids would also love. My favourite was the roasted Grapes served with Parmesan Biscuits and Yoghurt Dip (RM32) that worked like a reverse cheese platter and was the smoky, sweet ending to my dinner. Overall, Ignis is worth a visit if you enjoy modern European and Asian-inspired dishes and of course, a whole lot of fire and smoke. — Marissa Chin, Lifestyle & Culture Writer
Address: G-02A, Ground Level, The Sphere, No. 1, Avenue 1, Bangsar South City, 8, Jalan Kerinchi, 59200, Kuala Lumpur
Opening hours: 11:30am to 10pm (Sundays to Thursdays) | 11:30am to 12am (Fridays and Saturdays)
Contact: 0123439566 | [email protected] 

NATALINA ITALIAN KITCHEN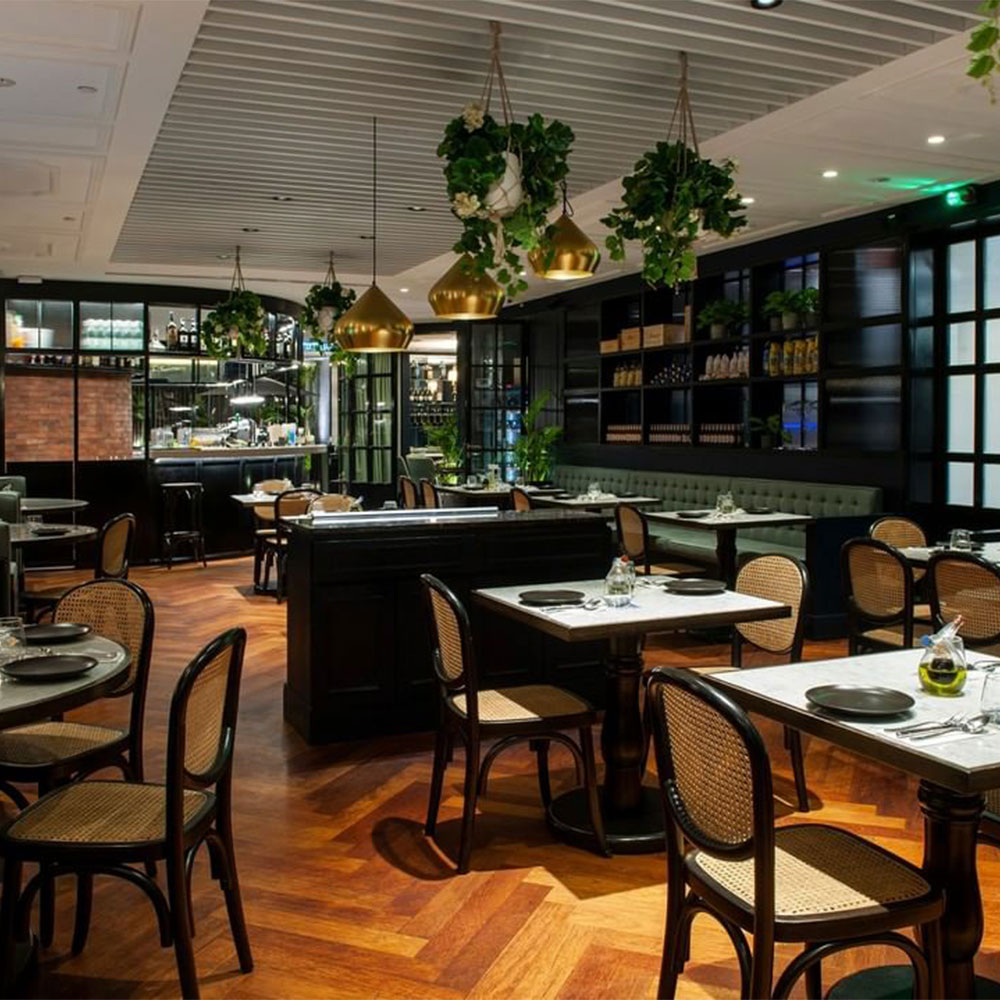 Any KL-ite who's a fan of Italian fare would probably be familiar with Natalina by now. Since opening under the umbrella of the Cinnamon Group in 2020, the Italian kitchen has become a crowd-favourite for Roman cuisine under the helm of Executive Executive Chef Diego Reali. Nestled on the third floor of Avenue K mall, the restaurant offers an extensive selection of modern Italian dishes that draw from the third-generation chef's vast experience, spanning pastas, pizzas, meats and seafood cooked to perfection on a Josper grill.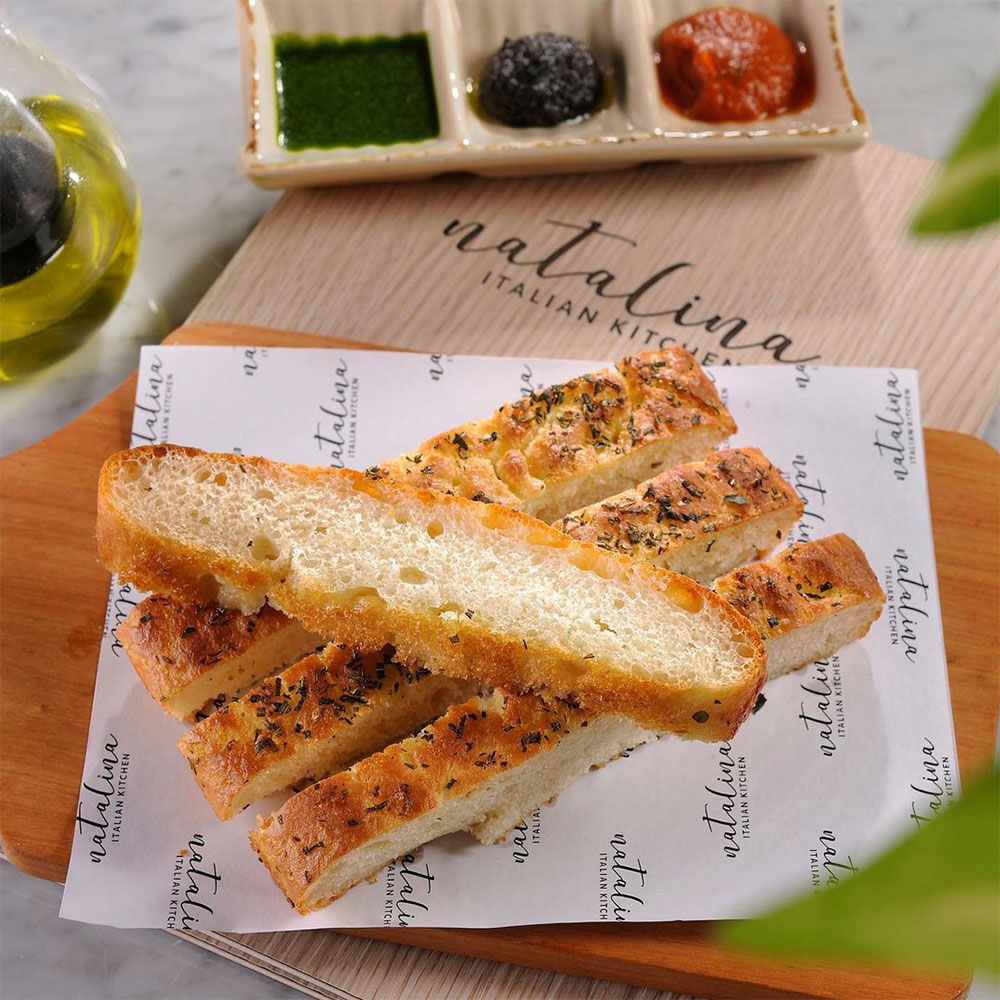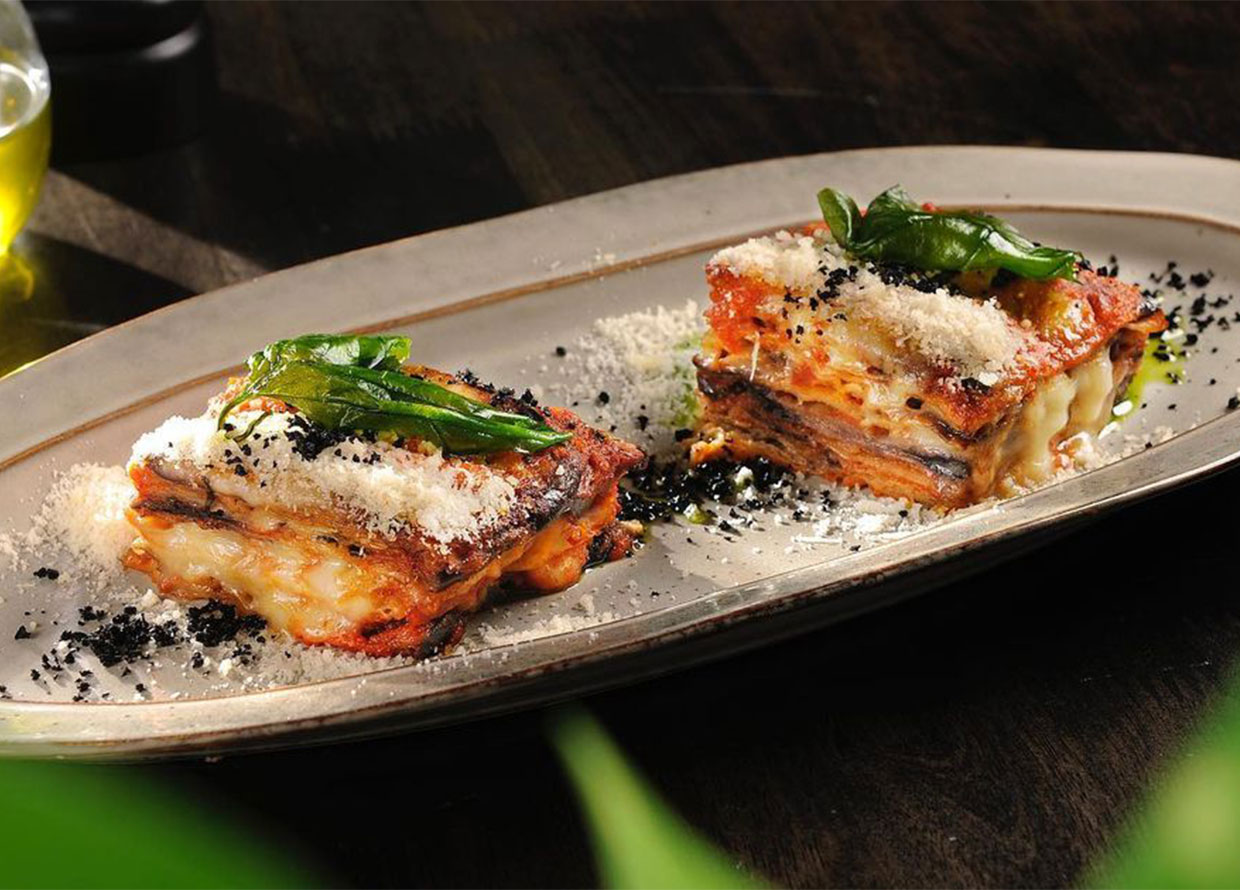 Kickstarting my recent visit was a wooden board of complementary housed-baked focaccia, served with three dips: Black Olive Paste, Salsa Verde, and Home-made tomato paste. Made from a recipe passed down by Chef Diego's own mother, the flat bread is delightfully soft and chewy—making the perfect base to soak up the accompanying sauces. As per the chef's recommendation, I ordered the Eggplant Parmigiana from the Antipasti section for starters. This vegetarian dish is oven-baked with mozzarella and tomato sauce reduction—a classic entry to an Italian meal.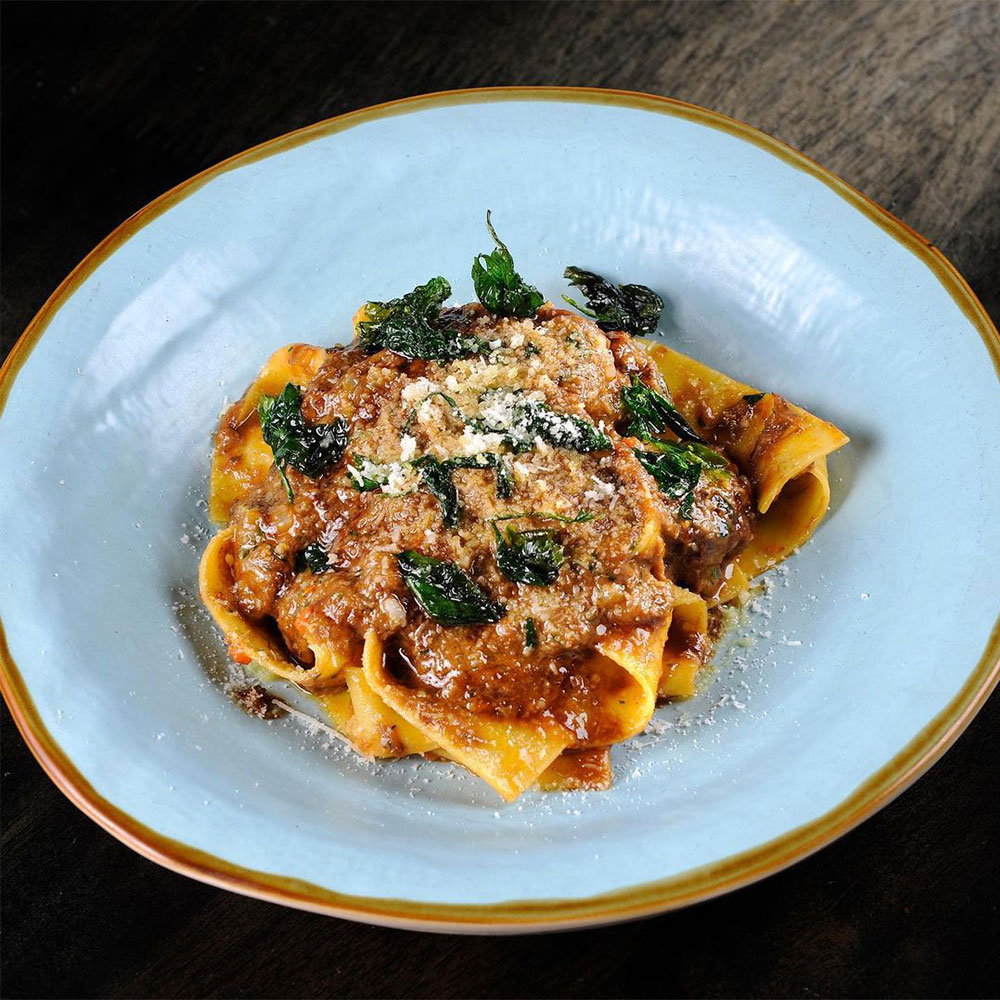 Next, I opted for two types of pasta—Ravioli El Nero de Sepira and Pappardelle Con Guancia Di Manzo. The former consists of envelopes containing prawns and squid cooked in marinara sauce, while the latter comprises broad pasta strips cooked al dente with wagyu beef cheek white ragu, topped with Roman pecorino cheese. Both were delicious options, but I personally favoured the pappardelle for its comforting texture and rich, cheesy flavours.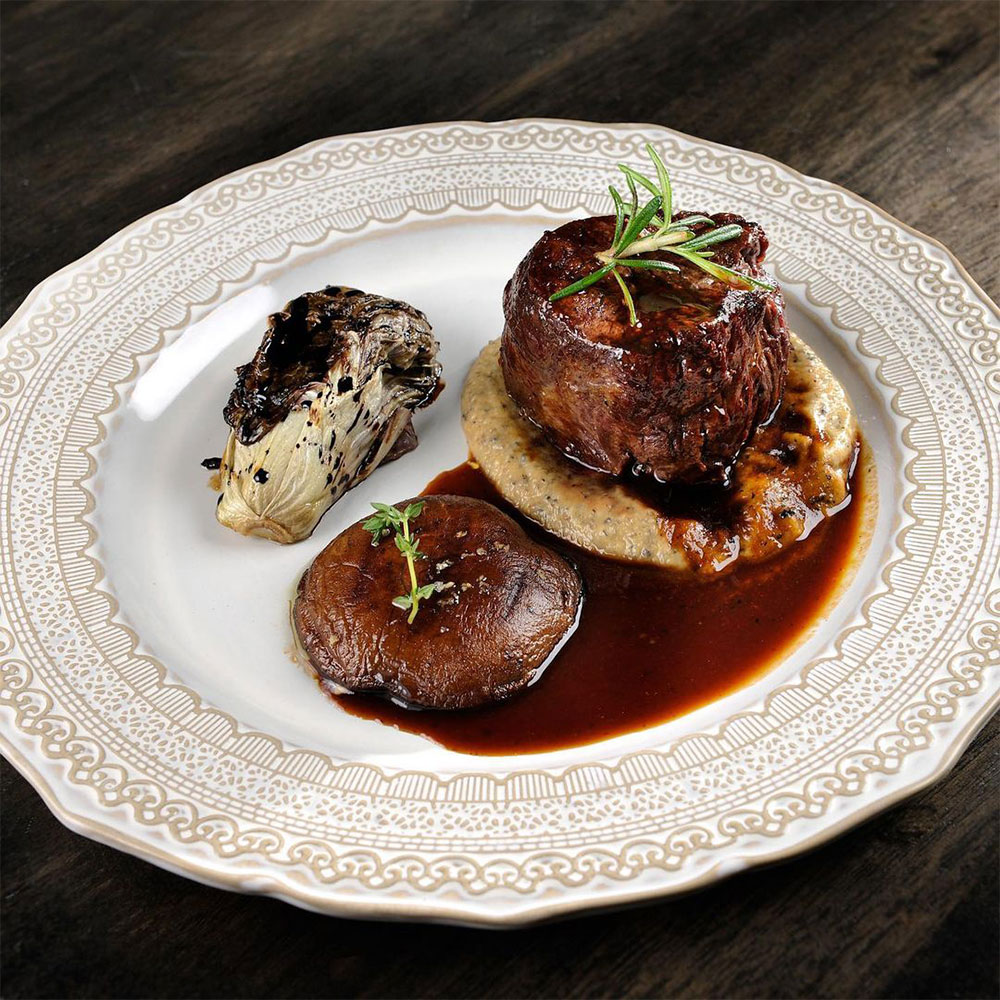 For mains, I had the Filetto di Manzo, featuring a sizeable chunk of Black Angus tenderloin that came straight from the Josper grill. The meat is cooked medium rare to my preference—beautifully seared on the outside and juicy on the inside—served with truffle chickpea puree, portobello mushroom confit, and grilled radicchio.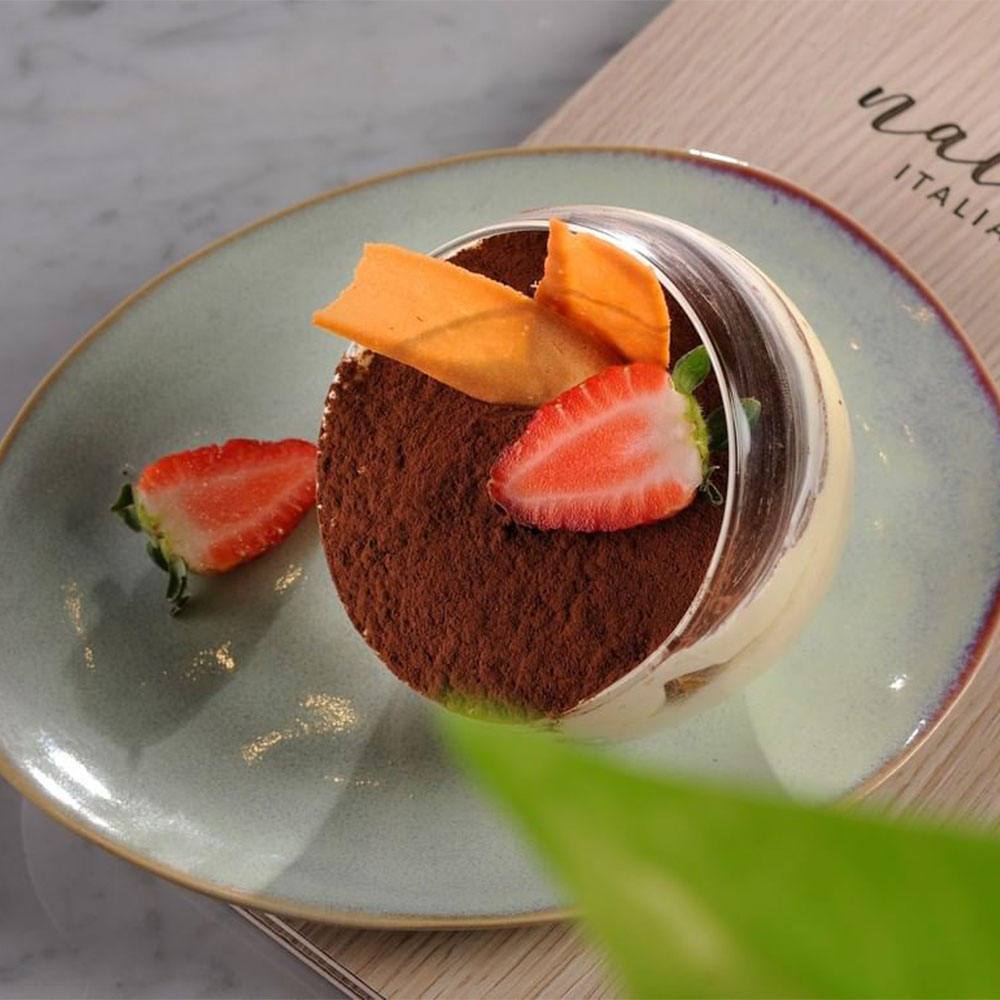 Lastly, what better way to end a quintessential Italian meal than with a Classic Traditional Tiramisu? It's made with cocoa, ladyfingers, mascarpone cheese and garnished with strawberries (also contains liquor) for an indulgent finale. Although I barely tried a fraction of Natalina's menu, my pleasant dining experience has got me looking forward to my next visit to try their pizzas and other meat and seafood offerings! — Natalie Khoo, Lifestyle Editor
Address: Level 3 Unit Number 6, Avenue K, No 156, Jalan Ampang, 50450 Kuala Lumpur 
Opening hours: 12pm to 10.30pm daily
Contact: 012 673 3860 | [email protected]
Website | Facebook | Instagram
Read more food reviews here.
| | |
| --- | --- |
| SHARE THE STORY | |
| Explore More | |