Food + Drink
Eats-A-Review: Highlights from Asumo, Calle Taco, and Mercat Barcelona Gastrobar
Serve's up
Featured images: Asumo | In-text images: Writer's own & Keith Chong for BURO Malaysia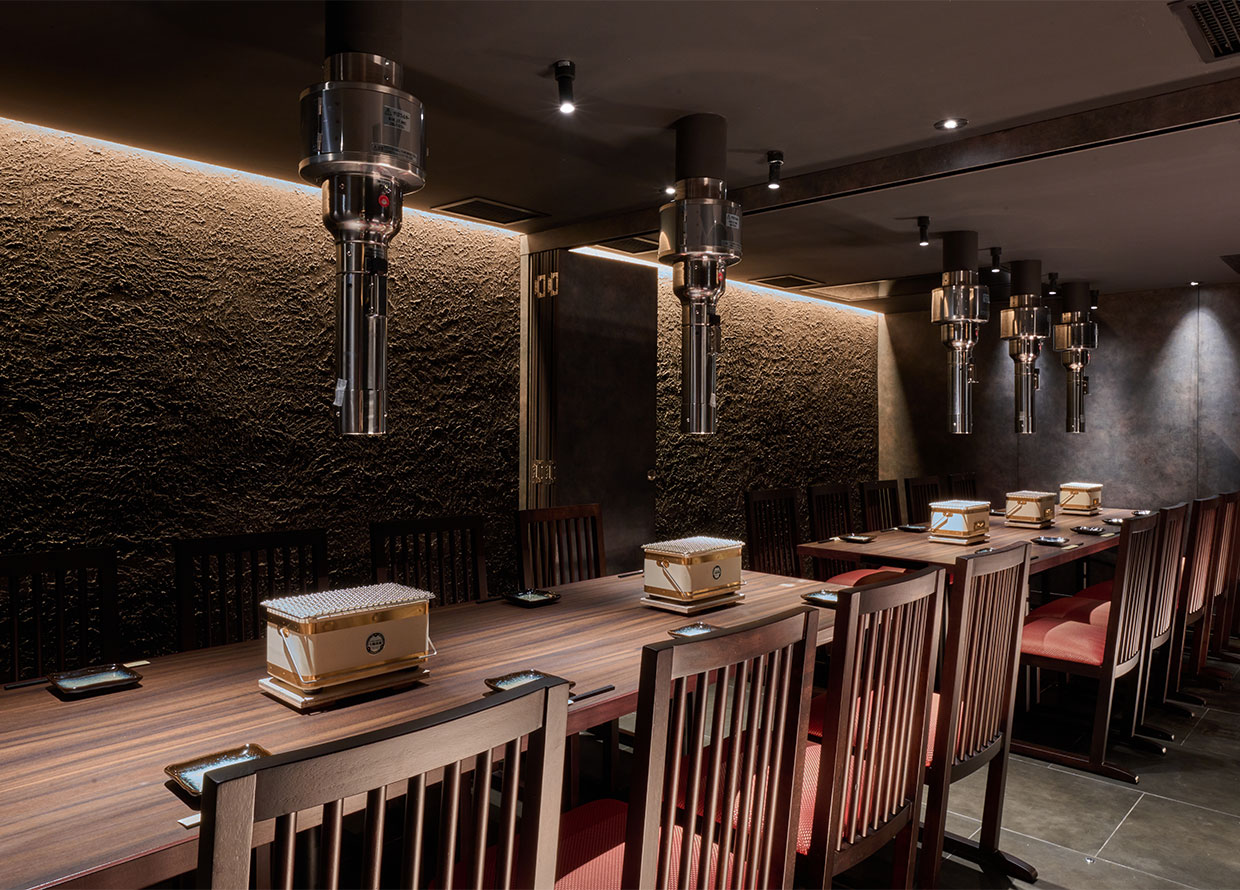 If you find yourself gravitating towards the same kind of cuisine or dishes over and over, it doesn't hurt to expand your palate and try a wider range of flavours. After all, food is a window into culture and an extension of identity. With KL's ever-evolving dining scene, you don't even have to travel far to explore new or unfamiliar culinary experiences.
In this edition of Eats-A-Review, we bring you what's on the menu at Asumo, a newly opened Japanese wagyu yakiniku restaurant in SS15; Calle Taco, a Mexican-Malaysian taco pop-up at Triptyk; and Mercat Barcelona Gastrobar, an established Spanish restaurant in Mont Kiara. Discover the highlights to expect from each restaurant below. 
---
Asumo Japanese Restaurant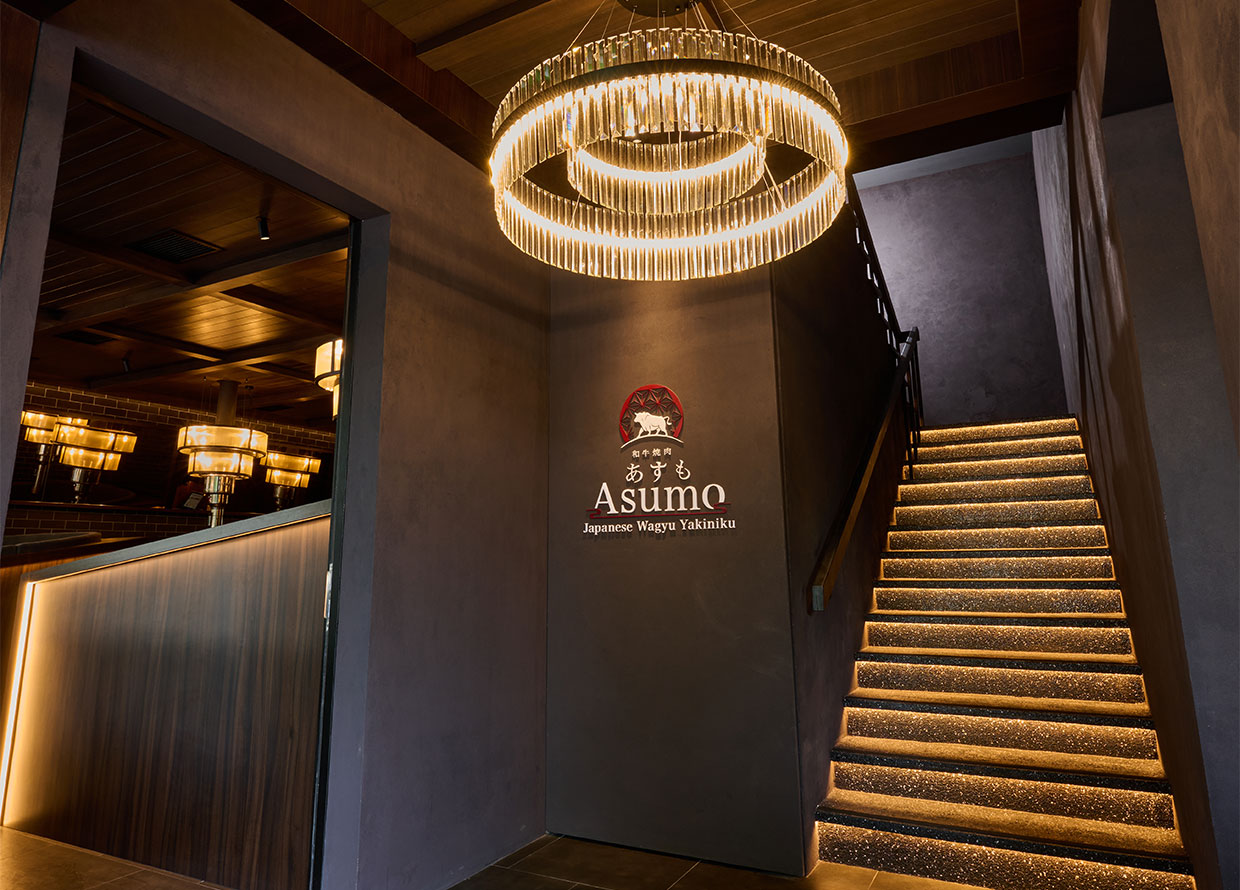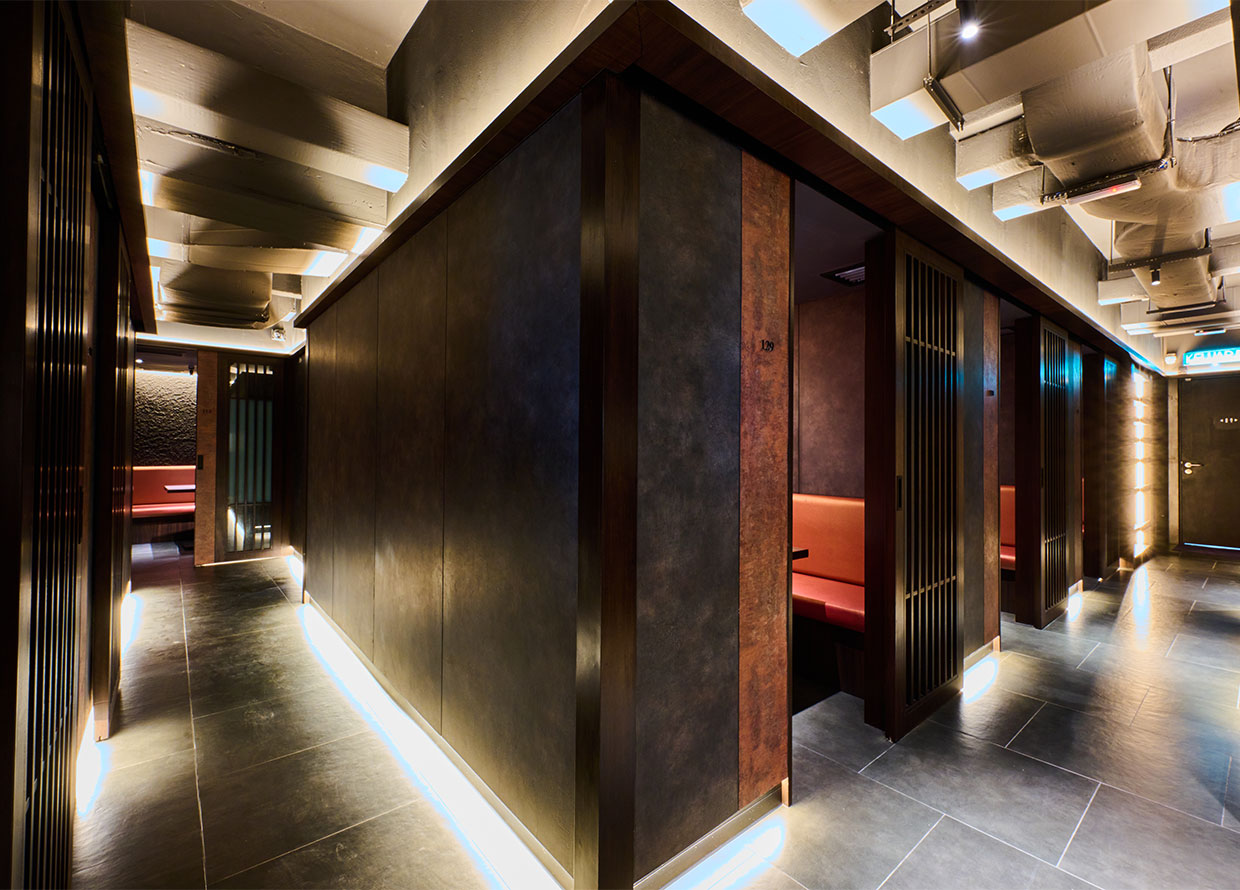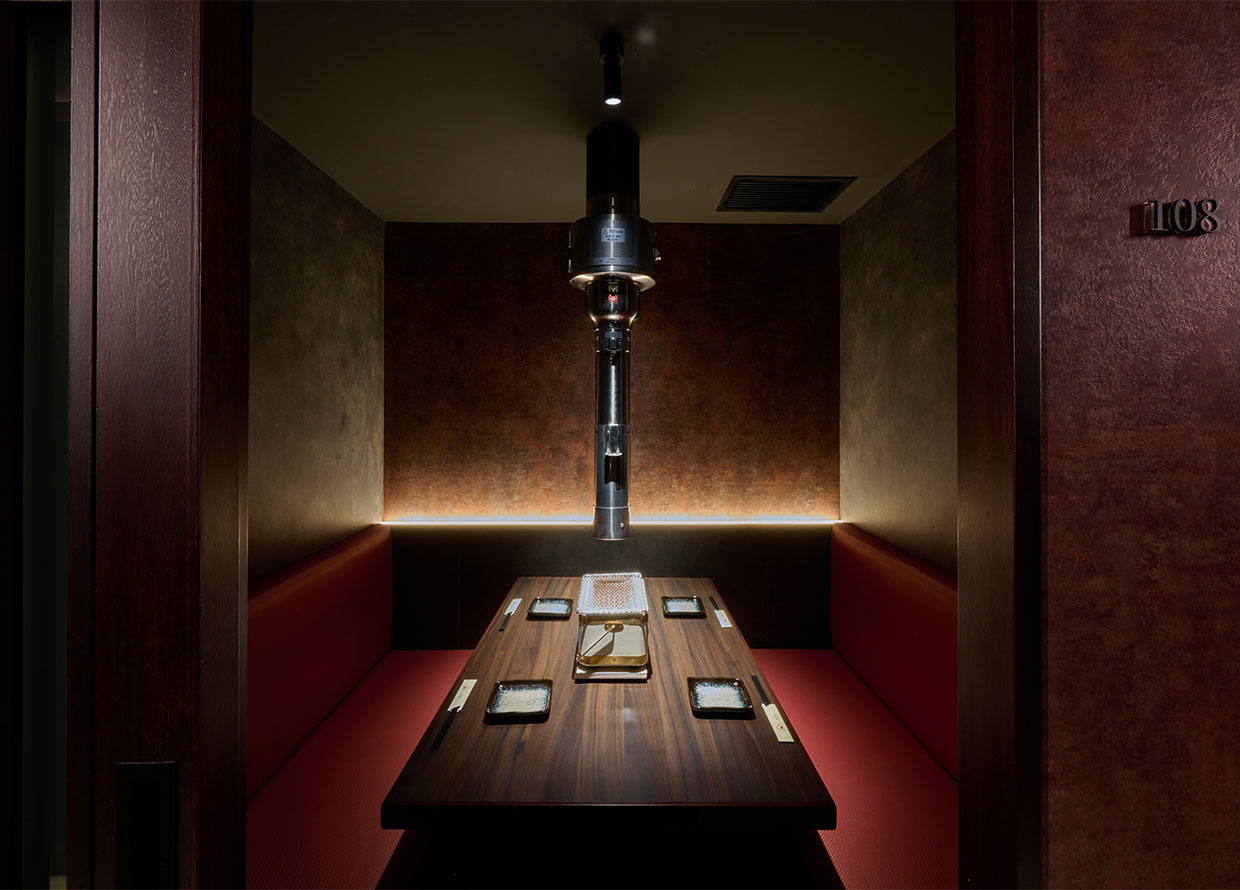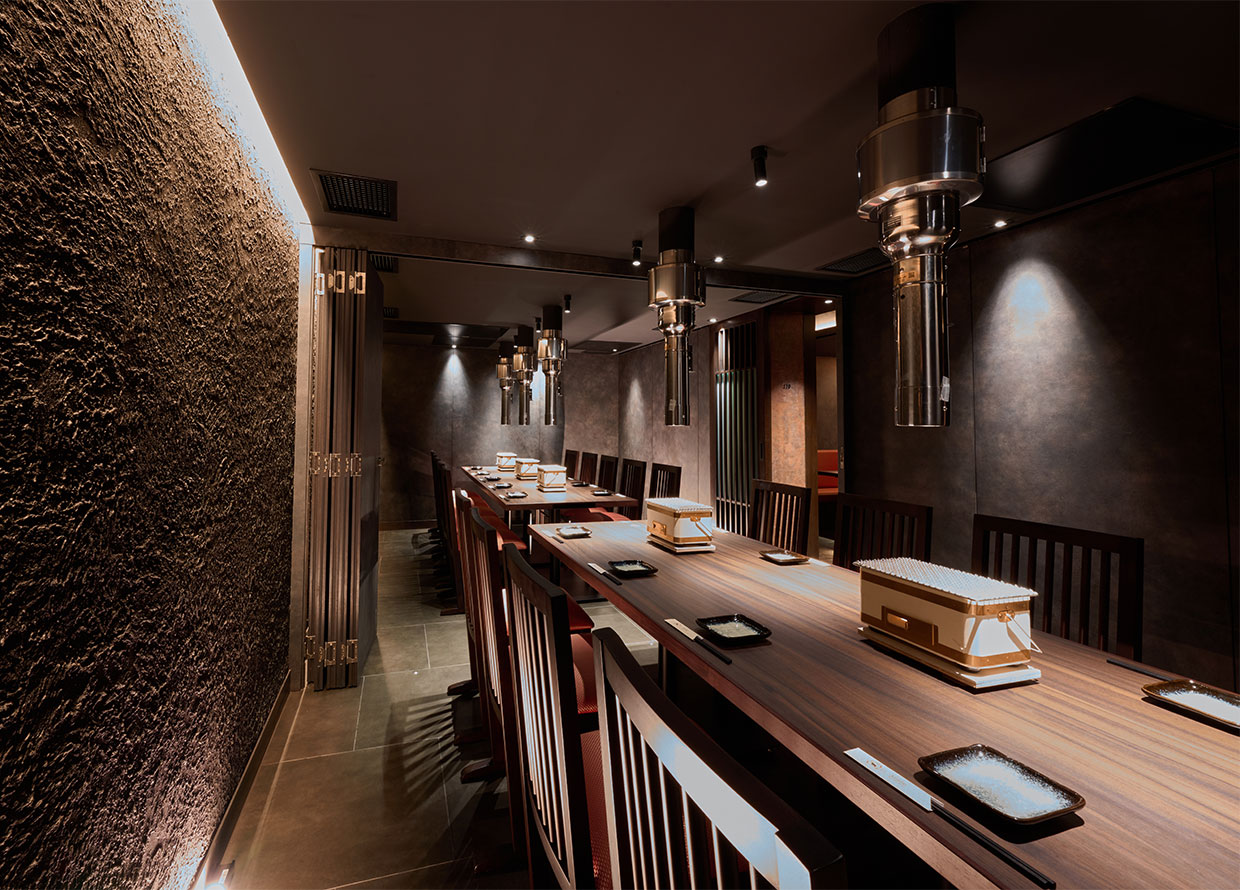 "Japanese yakiniku has been booming in popularity recently and I'm happy to recommend a new place from the growing roster of restaurants for everyone to try out. For the uninitiated, yakiniku is Japanese for grilled meat and is similar to a Korean barbeque if that's what you're more familiar with. The main difference is the emphasis on the quality and cut of the meat—beef and seafood taste best for yakiniku, whilst pork is favoured for K-BBQ. Recently, I had the pleasure of trying out the Japanese-owned and run Asumo in Subang Jaya which specialises in offering charcoal-grilled wagyu yakiniku. Plus, it's also halal! Ahead, here are my thoughts on the best dishes for you to try out.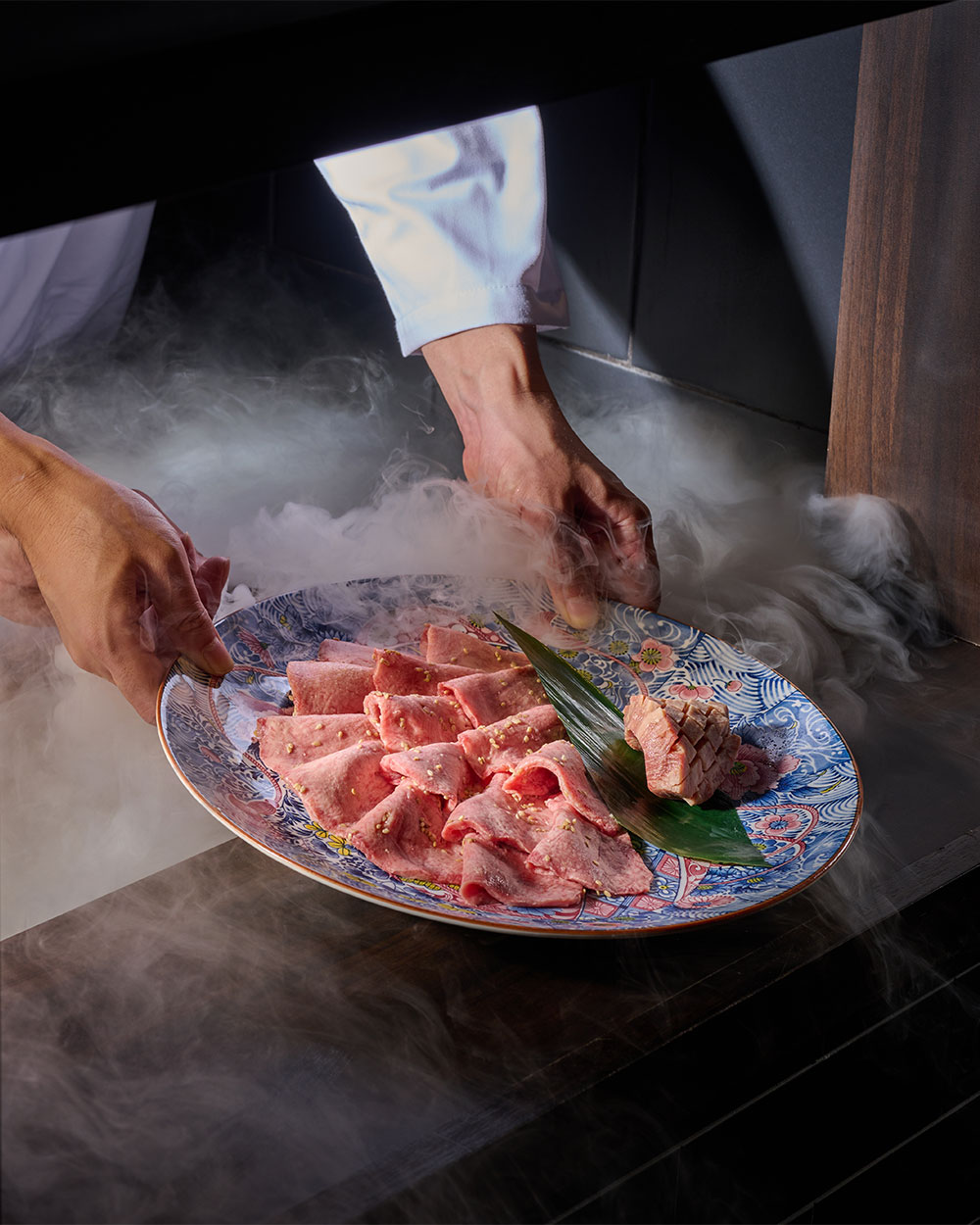 "If you're brave enough, have a go at the signature Thin Cut Tongue (RM35). I really enjoyed the texture of this and it came marinated with homemade garlic sesame oil. Finish it off with diced cut leek after it's grilled, and you have yourself the perfect bite! In addition, I enjoy flap meat (a cut of steak around the flank) so I ordered the Garlic Flap Meat Part (RM35). It was incredibly soft and juicy—garlic lovers will love this too! If you enjoy spicy flavours, try the Spicy Garlic Wagyu (one pax for RM34) which features sliced lean-cut wagyu with chilli flakes and fried garlic.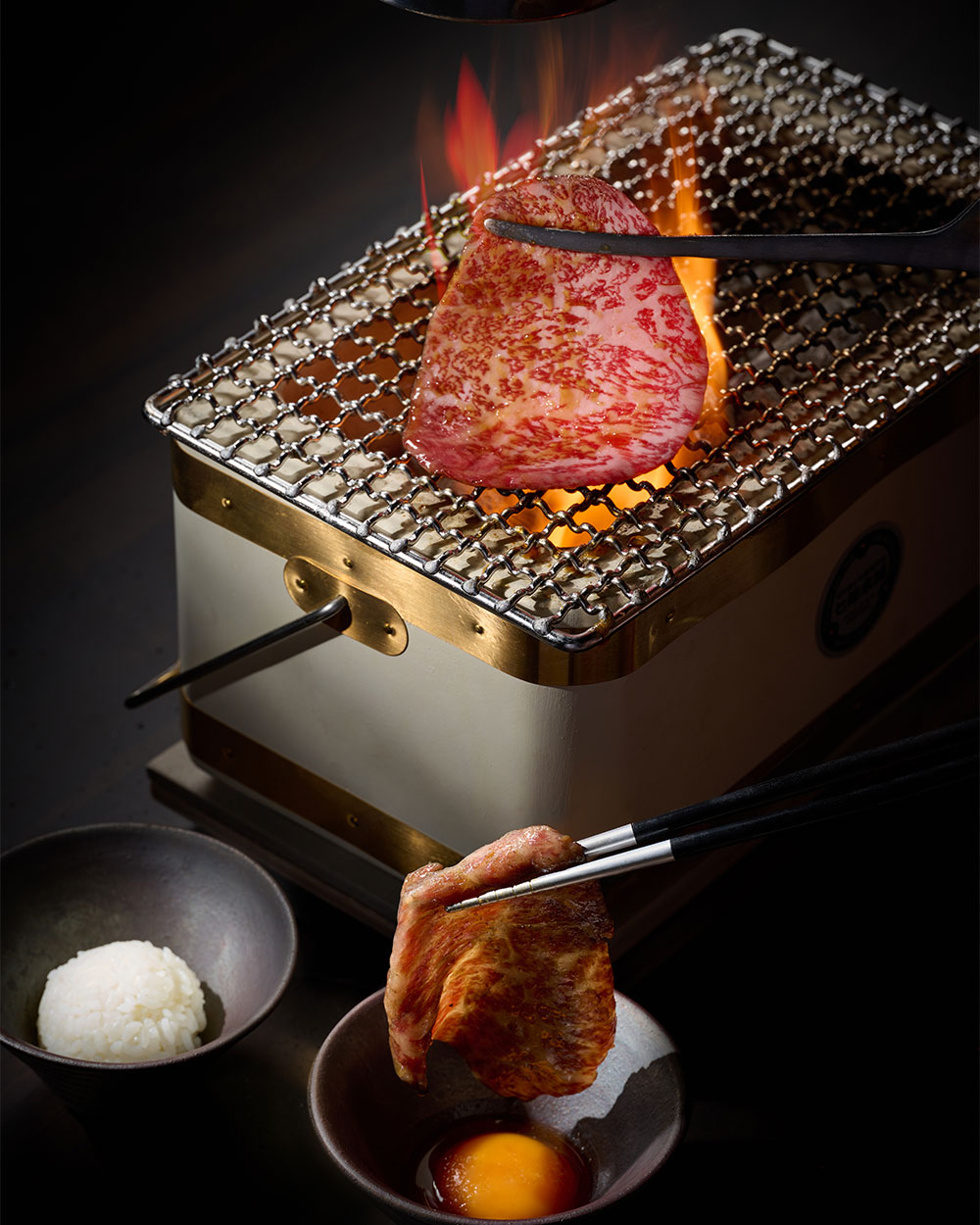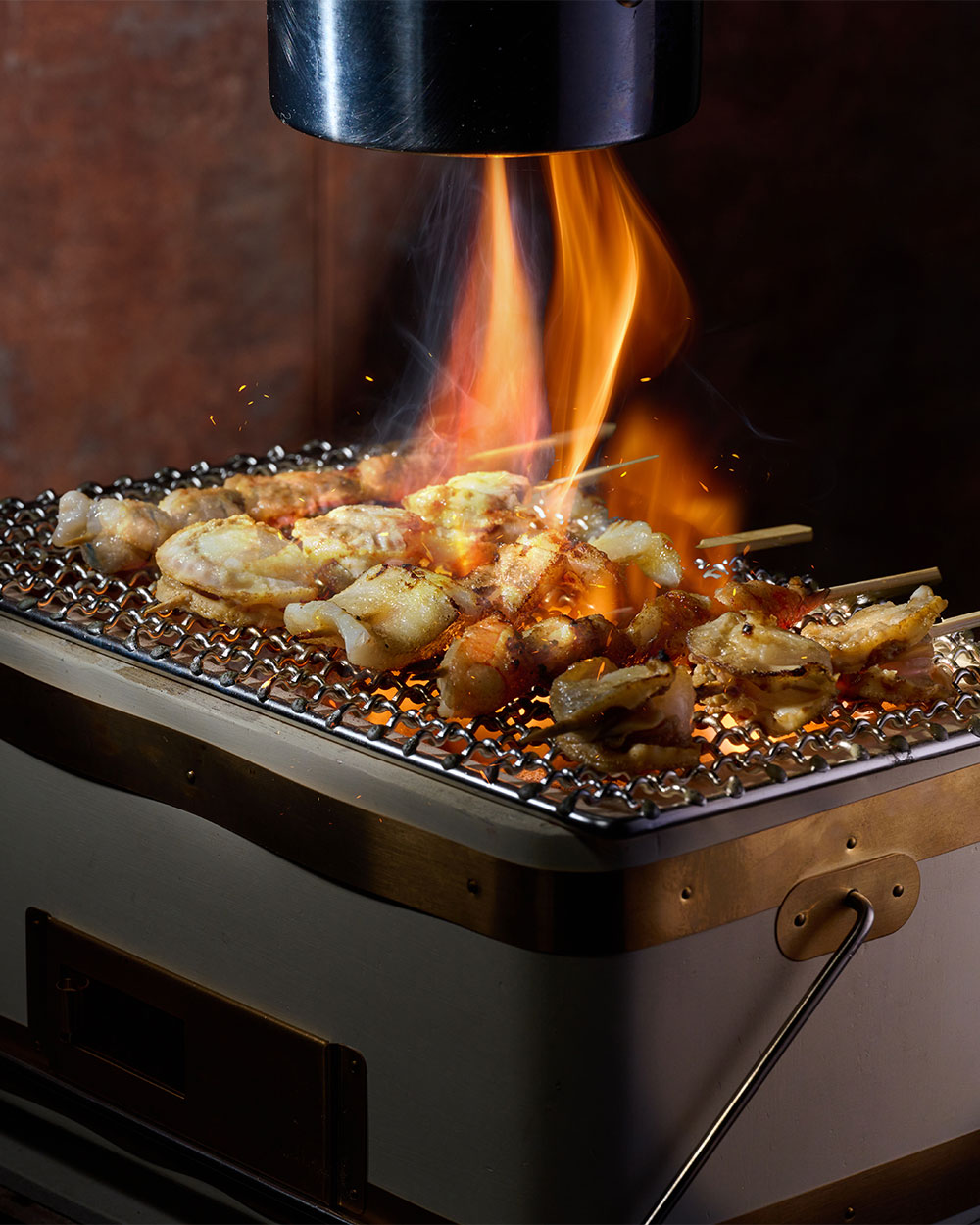 "I also tried the 15-Second Ribloin (RM35) which comes with yolk or salt. I went with the former. As the name suggests, you grill it for only 15 seconds and dip it into the yolk for a wonderfully creamy and juicy mouthful. Further, I had a trio of scallops, squid and shrimp skewers (priced at RM15 each). My favourite was the shrimp, followed by the scallops as they were plump and fresh. However, I found the squid a tad too chewy even after 10 minutes on the grill as advised.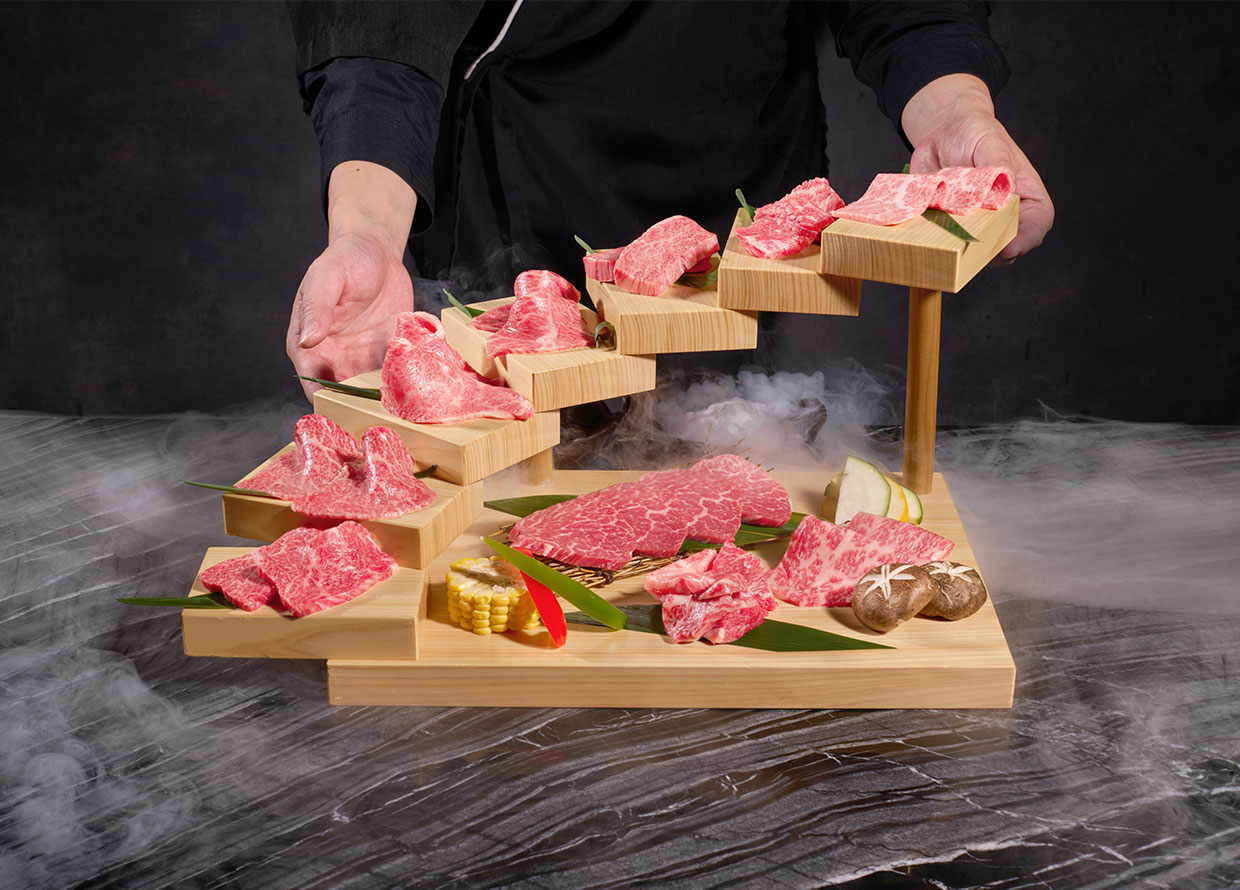 "And now, for the main event. One of Asumo's specialities that sets it apart from other yakiniku establishments is the omakase-like experience for its signature premium Japanese-flown wagyu. You can order up to 1kg from a range of four to 10 different cuts. The parts that are served are based on the head chef's recommendations and are subject to availability. 
"I ordered 10 cuts (RM760)—namely the Chateau Briand, Chuck Eye Roll, Sirloin, Top Blade, Silverside, Lean Cut, Brisket, Eye Round and Rump—which was a wonderful spectacle when it hit the table (I'm salivating as I type this). My favourites were definitely the Chateau Briand (a cut from the fillet head), Top Blade, Brisket and Chuck Eye Roll because they were so mouthwateringly juicy and tender. If there's one thing to order at Asumo, get this omakase dish and I guarantee that you will leave sufficiently stuffed and satisfied.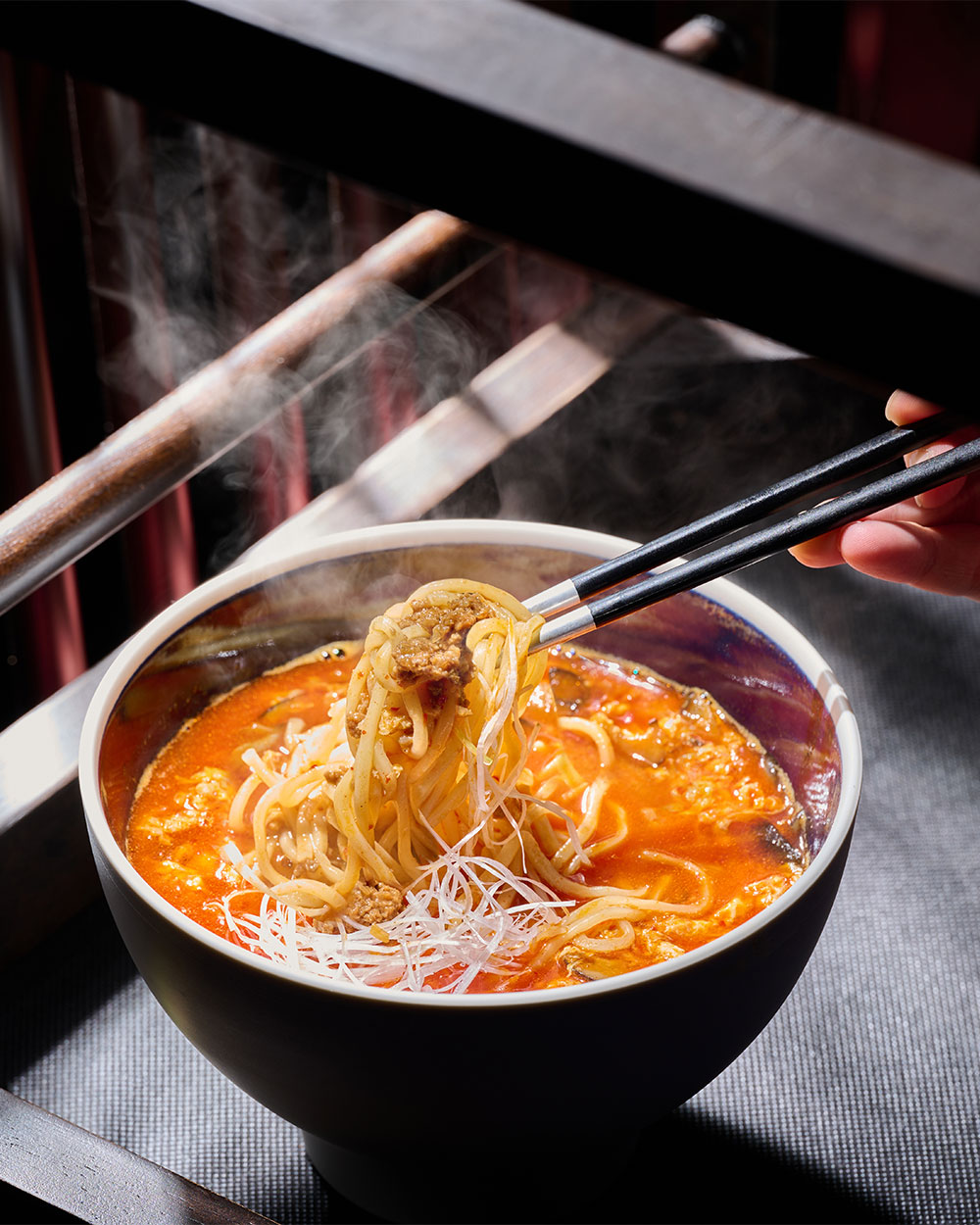 "For a yakiniku restaurant, the other dishes were just as delicious. The Spicy Beef Ramen (RM27) should not be missed for an al dente bite, whereas the Kale Salad (RM25) is a staple at Asumo's sister restaurant Kyumo and was a crowd-favourite amongst my dinner companions too. For desserts, we ordered the Matcha Tiramisu (RM16) and Sweet Potato Spring Roll with Ice Cream (RM 13). Both were delicious and perfect ways to end our indulgent meal. 
"All in all, Asumo is a great place to enjoy a premium Japanese wagyu yakiniku experience. The restaurant is designed to be a swanky and comfortable environment, so you won't have to worry about barbecuing in the heat. There are also 40 private dining rooms for larger groups. Give yourself a treat and head over to Asumo!" — Marissa Chin, Lifestyle & Culture Writer
Address: No. 49 & 51, Jalan SS 15/5a, Ss 15, 47500 Subang Jaya, Selangor
Opening hours: 11:30am to 3pm (lunch), 5pm to 11pm (dinner)
Contact: 03-5611 5733
Website | Instagram | Facebook
---
Mercat Barcelona Gastrobar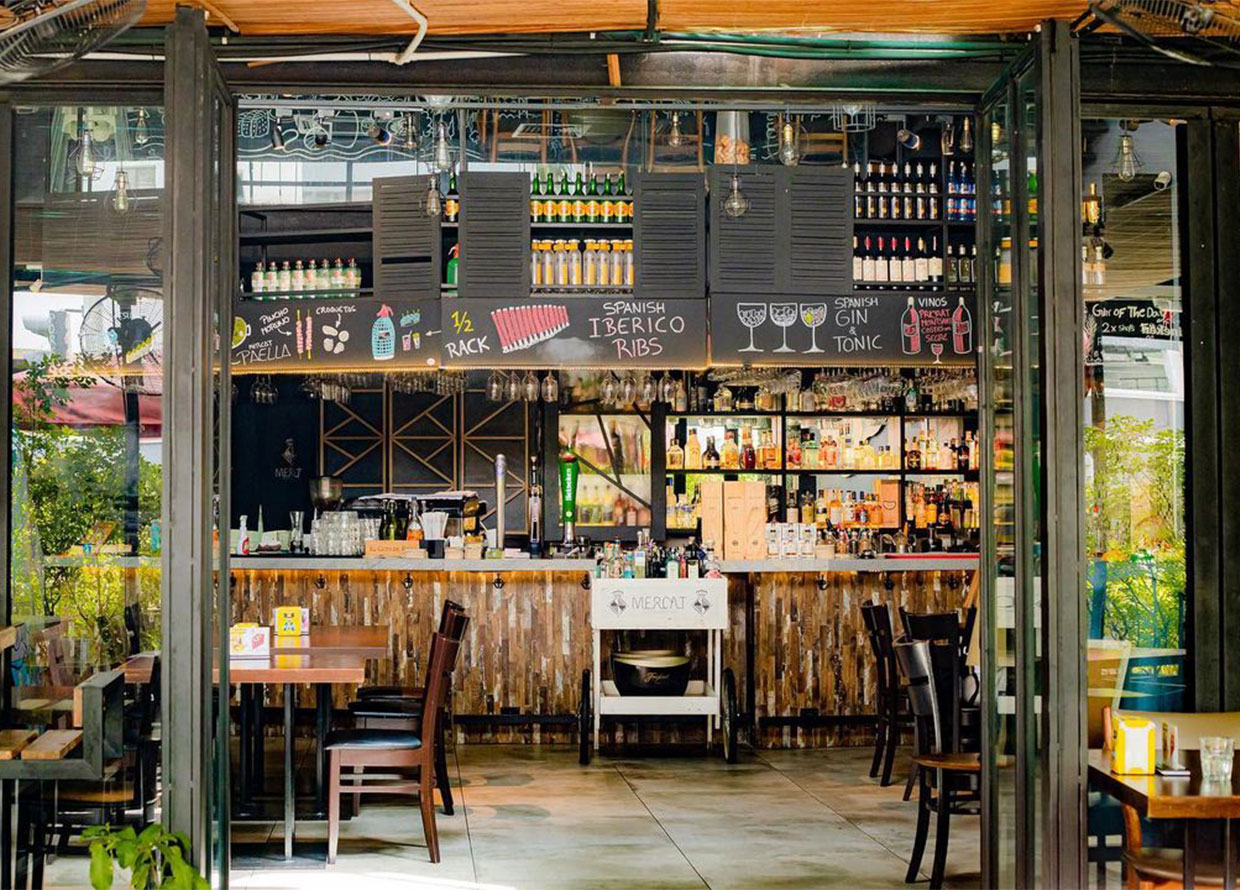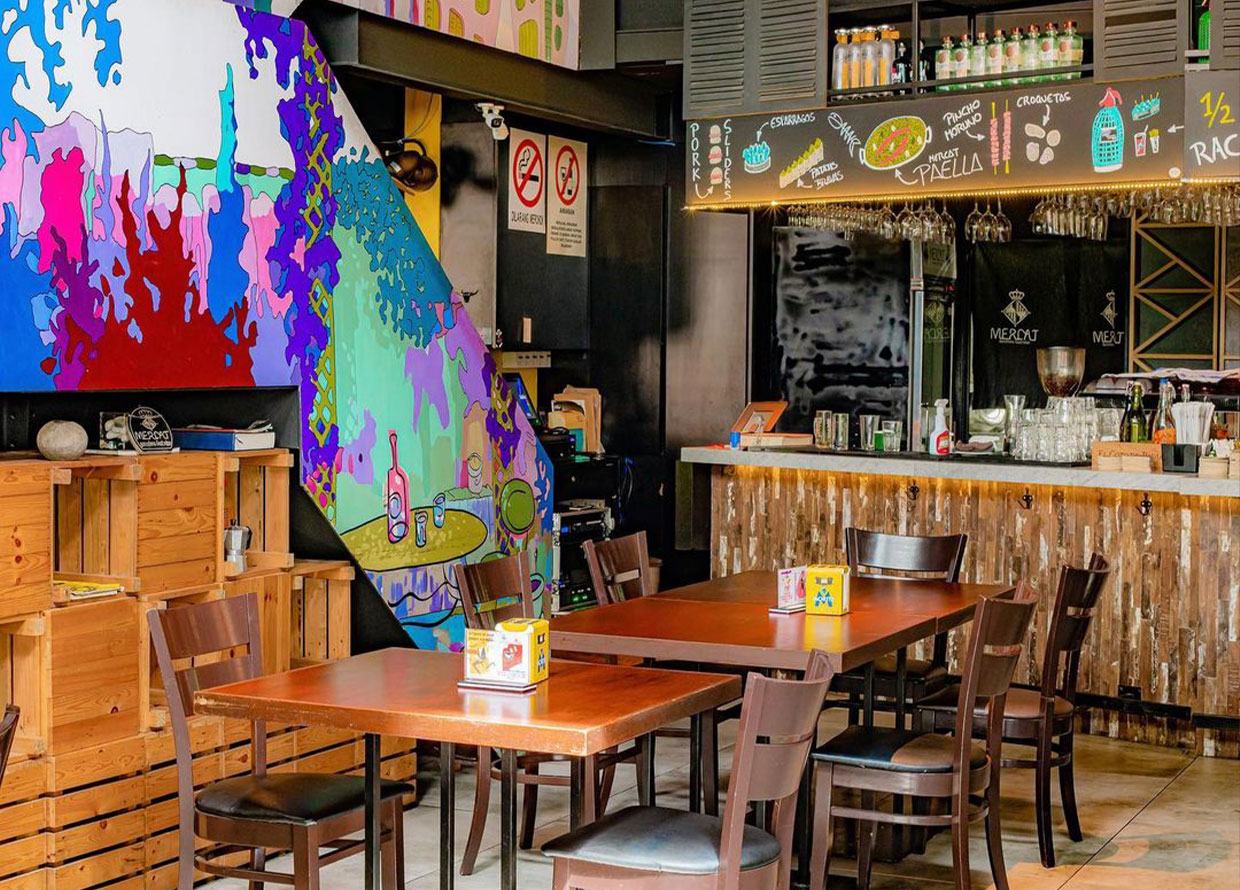 "When it comes to Spanish cuisine in Kuala Lumpur, Mercat Barcelona Gastrobar is one restaurant that often comes top of mind. Close to a decade since its opening in 2014, the restaurant continues to emulate the dynamic and contemporary dining experience of Barcelona tapas bars at its double-storey lot in 1 Mont Kiara. The space is distinguished by the colourful murals of the La Boqueria market and Sagrada Familiar basilica on its walls, as well as shelves and trolley carts fully stocked with Spanish libations. You'll also find loyal fans visiting its delicatessen to shop a wide selection of cold cuts and cheeses, among other Spanish produce.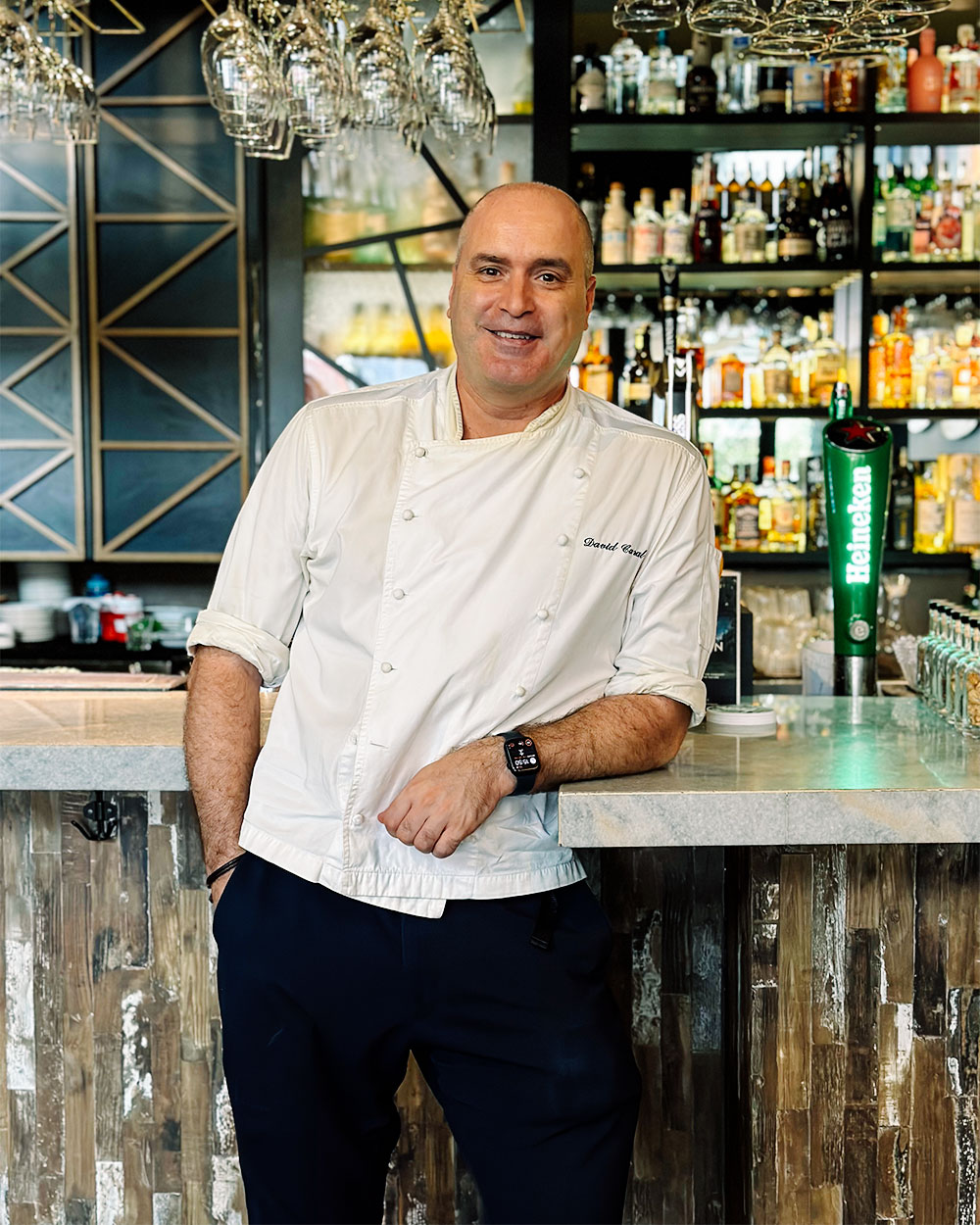 "Barcelona-born Executive Chef David Caral helms the kitchen, serving up classics from his hometown, spanning tapas to paella. A few of us from BURO Malaysia dropped by for lunch recently to try some of Chef Caral's recommendations, starting with Boquerones en Vinagre (RM28). This appetiser is a typical tapa in Southern Spain comprising Spanish anchovies marinated in vinegar and served with roast red peppers. Its flavours may prove quite strong for some, but make for a tangy and refreshing dish that's best enjoyed on a hot day.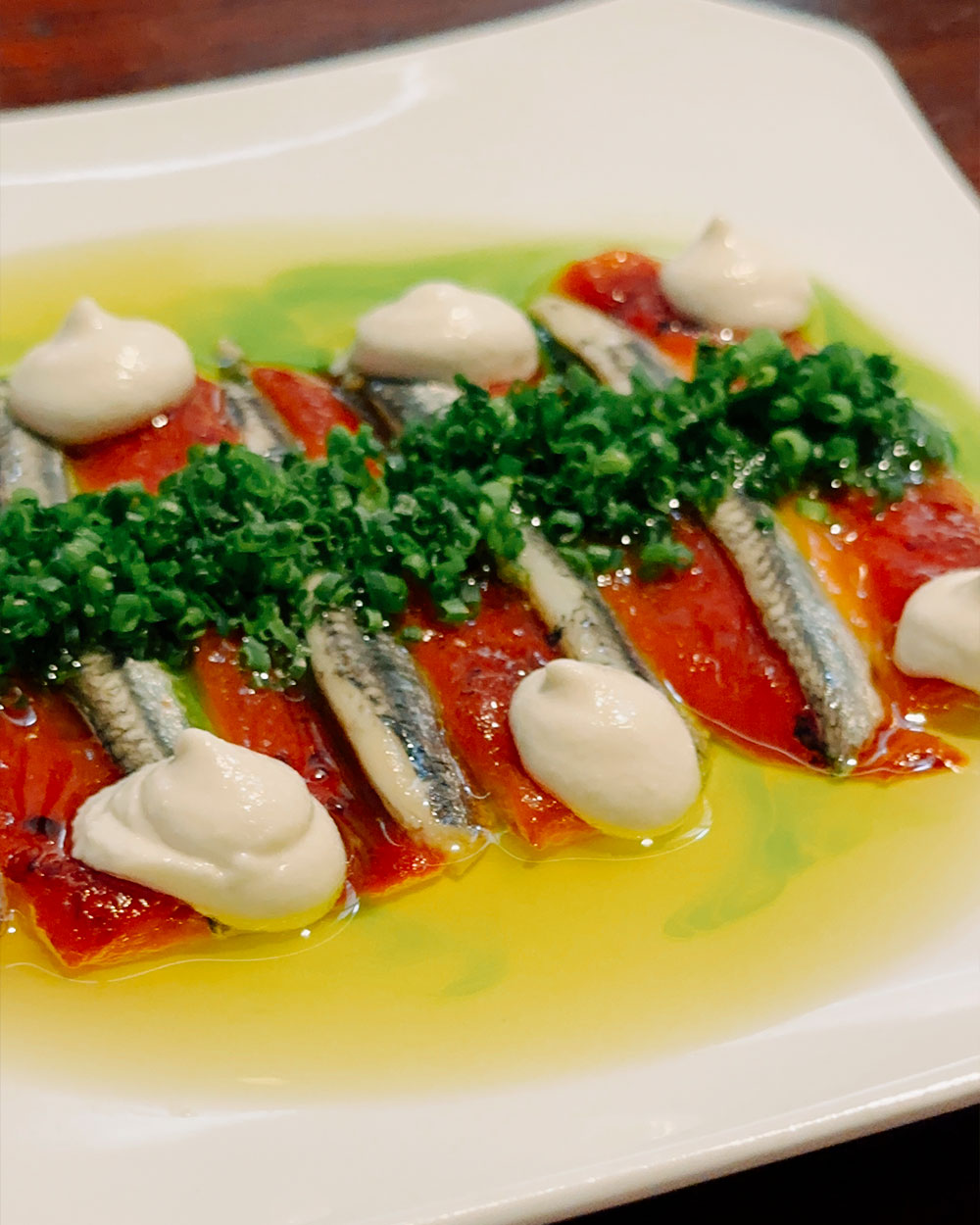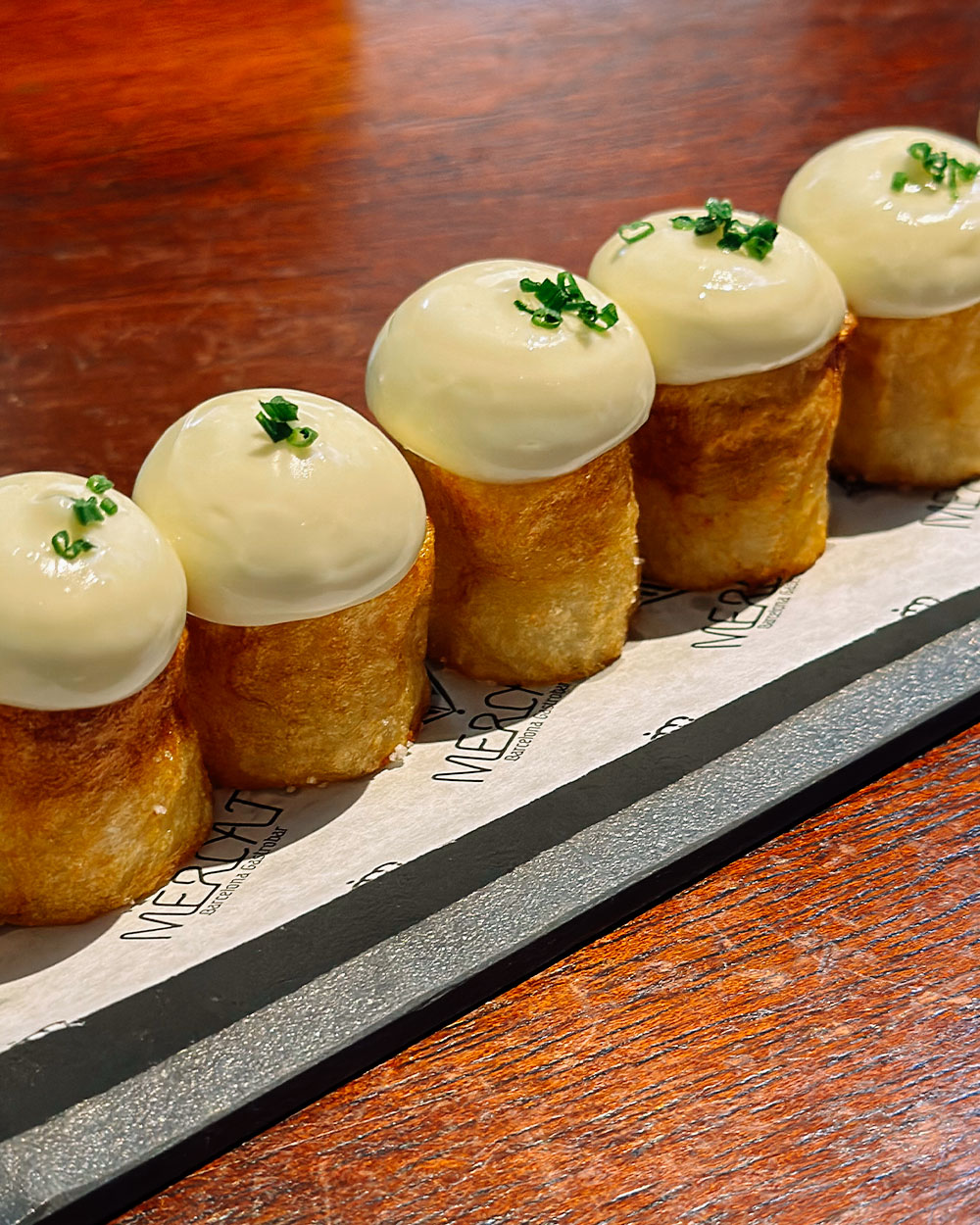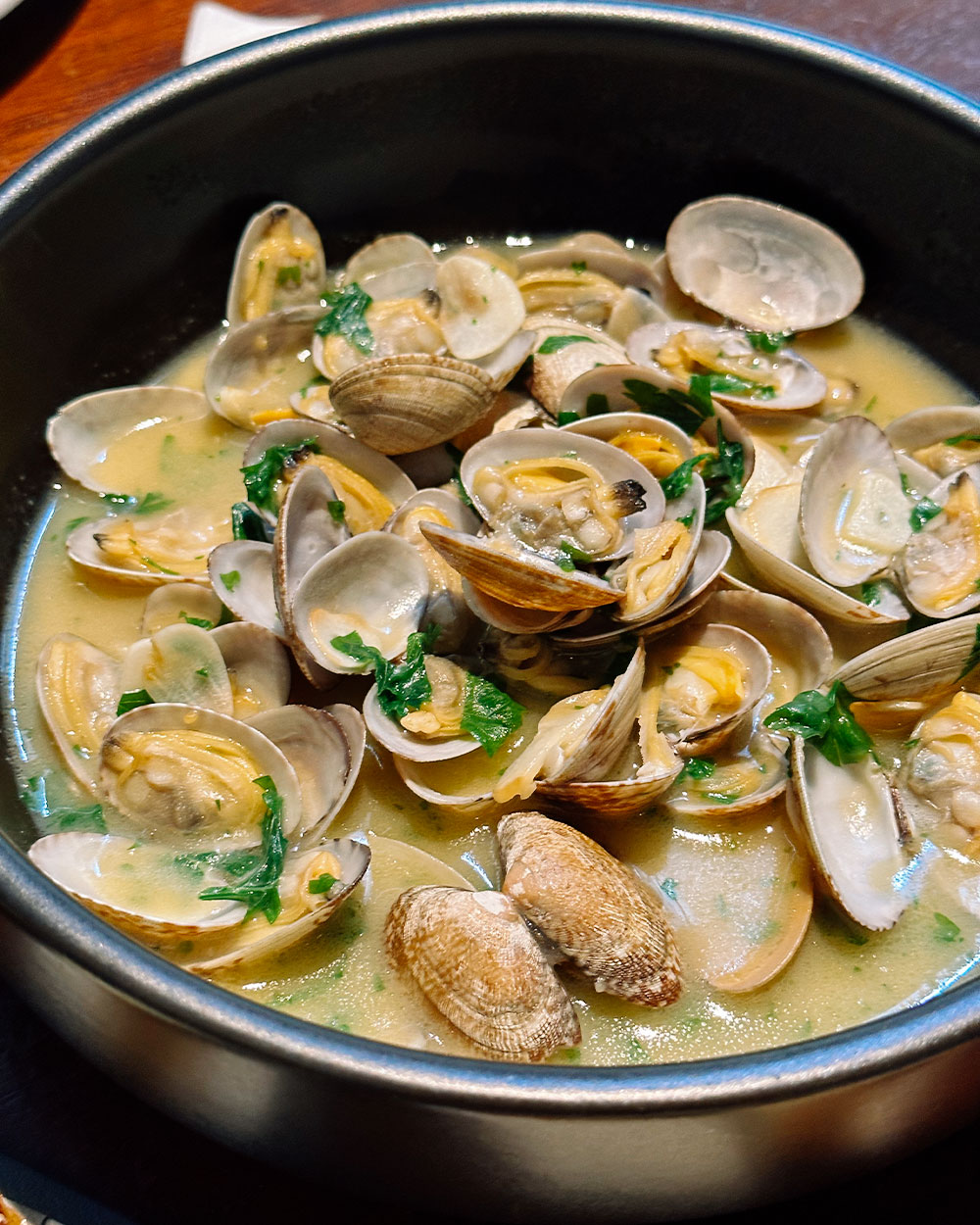 "The Patatas Bravas (RM19) is another popular no-fail dish that's great for sharing—although one can easily snack on them all on their own—consisting of fried potatoes topped with a dollop of spicy tomato and aioli sauce. Alternatively, the fried Padron Pepper (RM25) offers earthy, sweet notes with mild to moderate levels of spice. Next, we had the Almejas en Salsa Verde (RM25), made with clams cooked in white wine, garlic and parsley. It's packed with flavours while allowing each ingredient to shine, earning our appreciative nods of approval.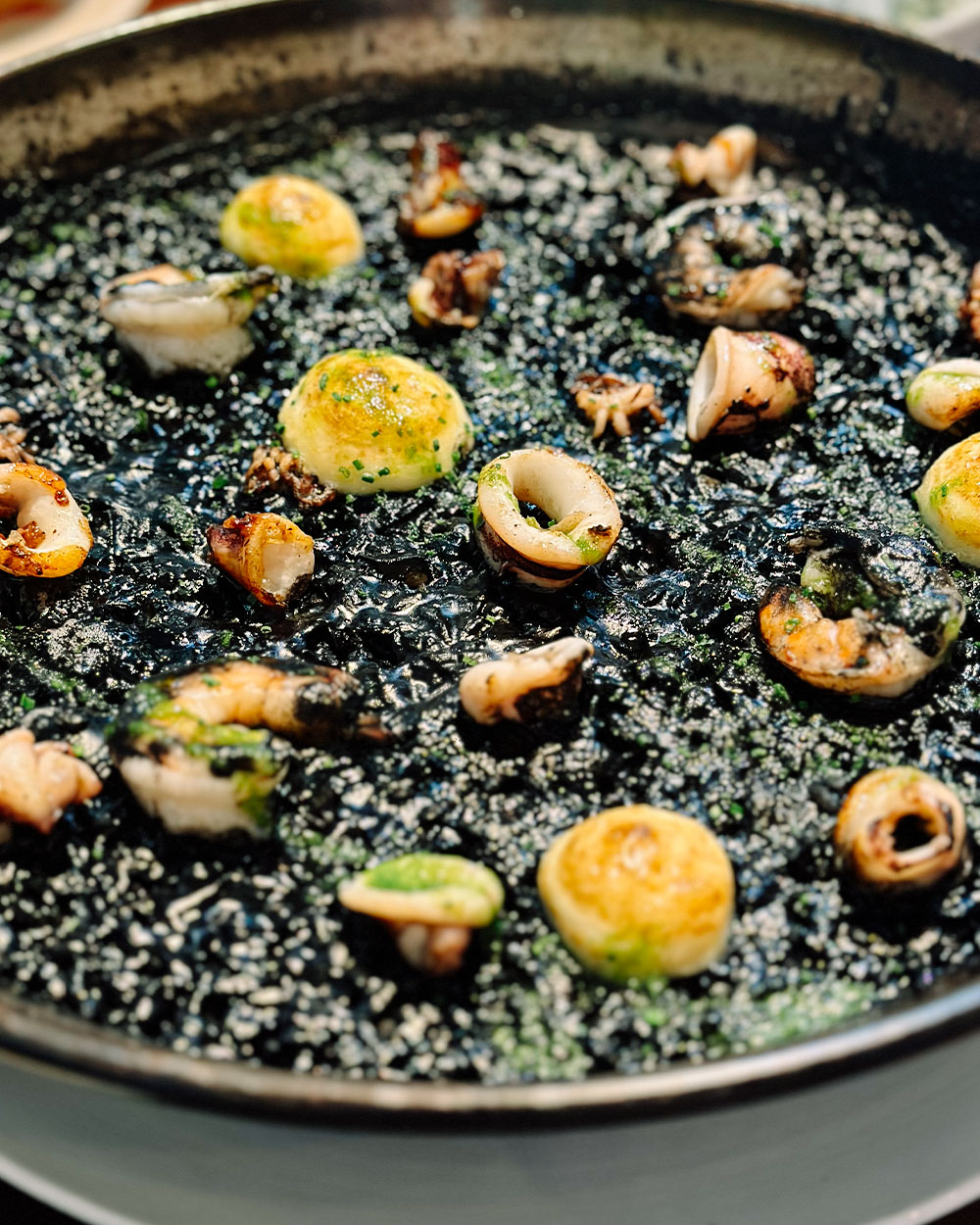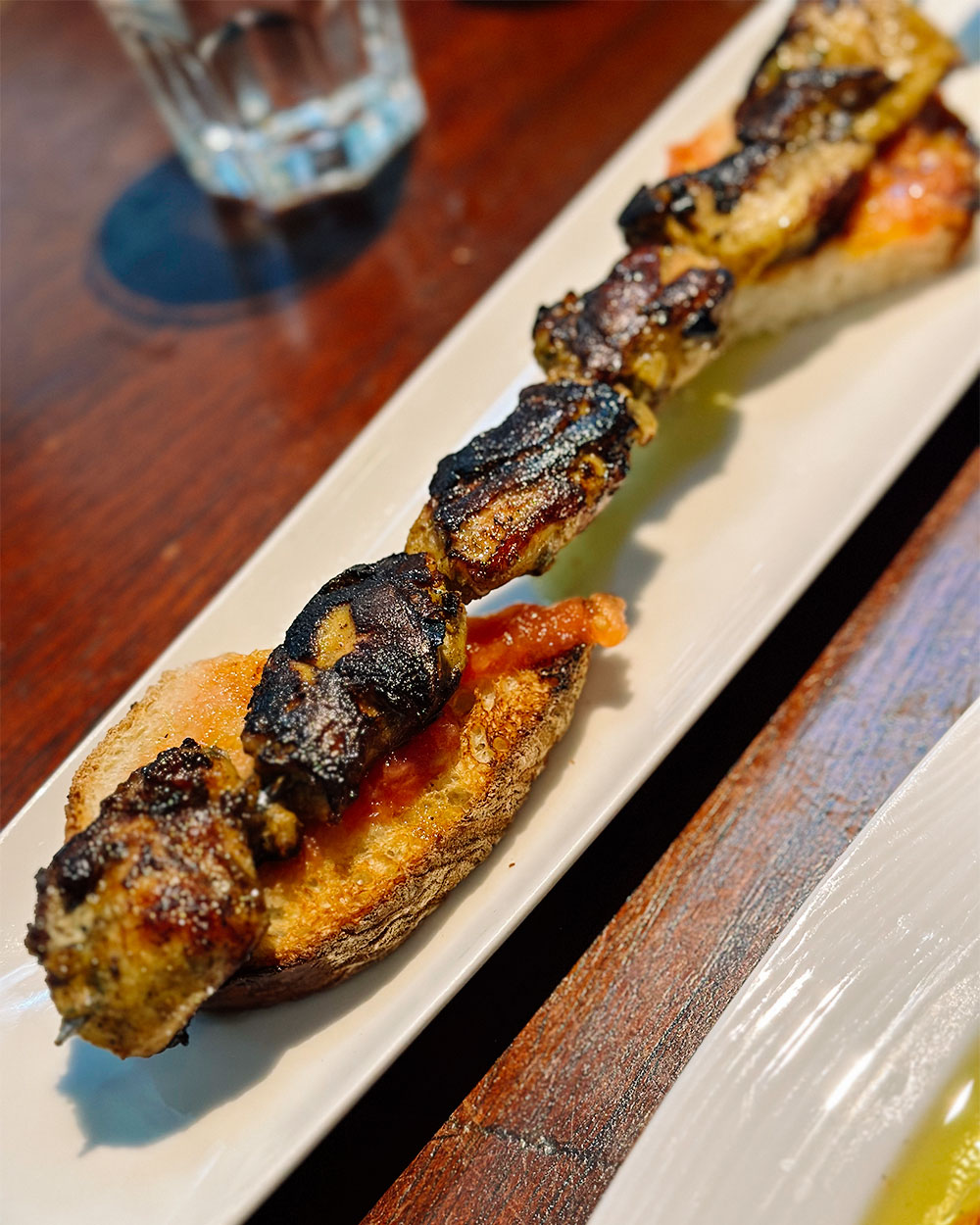 "For a meat option, there's Pincho Moruno (RM25), consisting of chicken skewers in lieu of the traditional pork version. This is a Moorish-inspired dish prepared with Andalusian-style marinade that's rich with aromatic spices, accompanied by flatbread for a heartier bite. If there's one dish you must order at Mercat, don't miss the Paella de Arroz Negro (RM89 for two pax)—one of the restaurant's signature dishes. Featuring cuttlefish and prawns cooked for 30 minutes over rice dyed naturally with squid ink and topped with aioli, the resulting paella is moist on the outside and firm in the centre of the grain, slightly smoky, and chockfull of flavours of the ocean.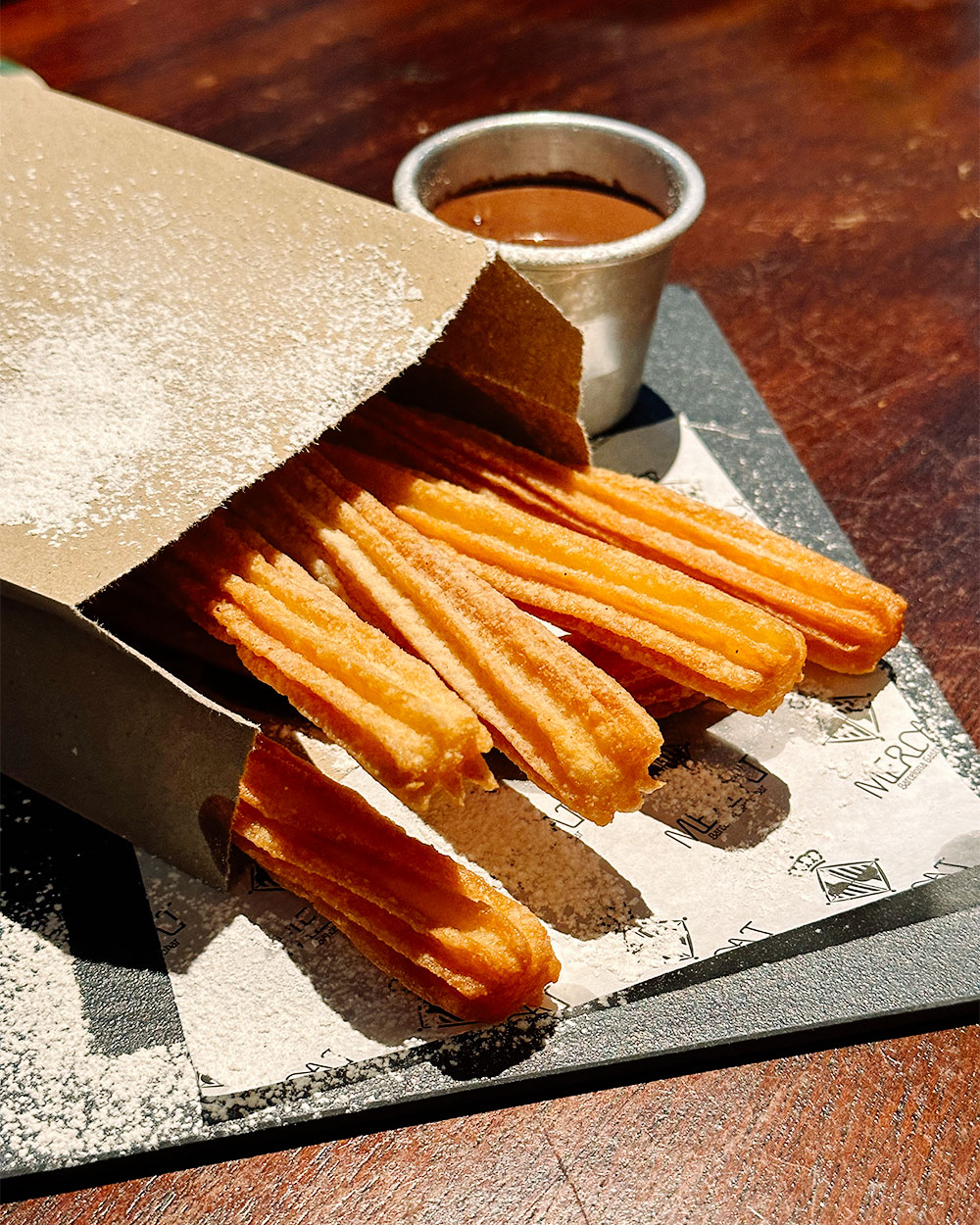 "For dessert, we opted for good ol' plain Spanish Churros (RM19), served crisp and freshly sprinkled with cinnamon sugar, along with an (optional, but recommended) indulgent dark chocolate dip. If you're in the mood for a refreshing pick-me-up to complement your meal, try Mercat's Sangria (RM35) or take your pick from an extensive selection of Gin & Tonics, wines, spirits, and cocktails. Whatever you choose, you're in for an unassuming, convivial Spanish treat at Mercat." —Natalie Khoo, Deputy Editor
Address: Lot G1, 1 Mont Kiara, Jalan Kiara, 50480 Kuala Lumpur
Opening hours: 11am to 12am daily
Contact: +603 6211 7969
Website | Facebook | Instagram
---
Calle Taco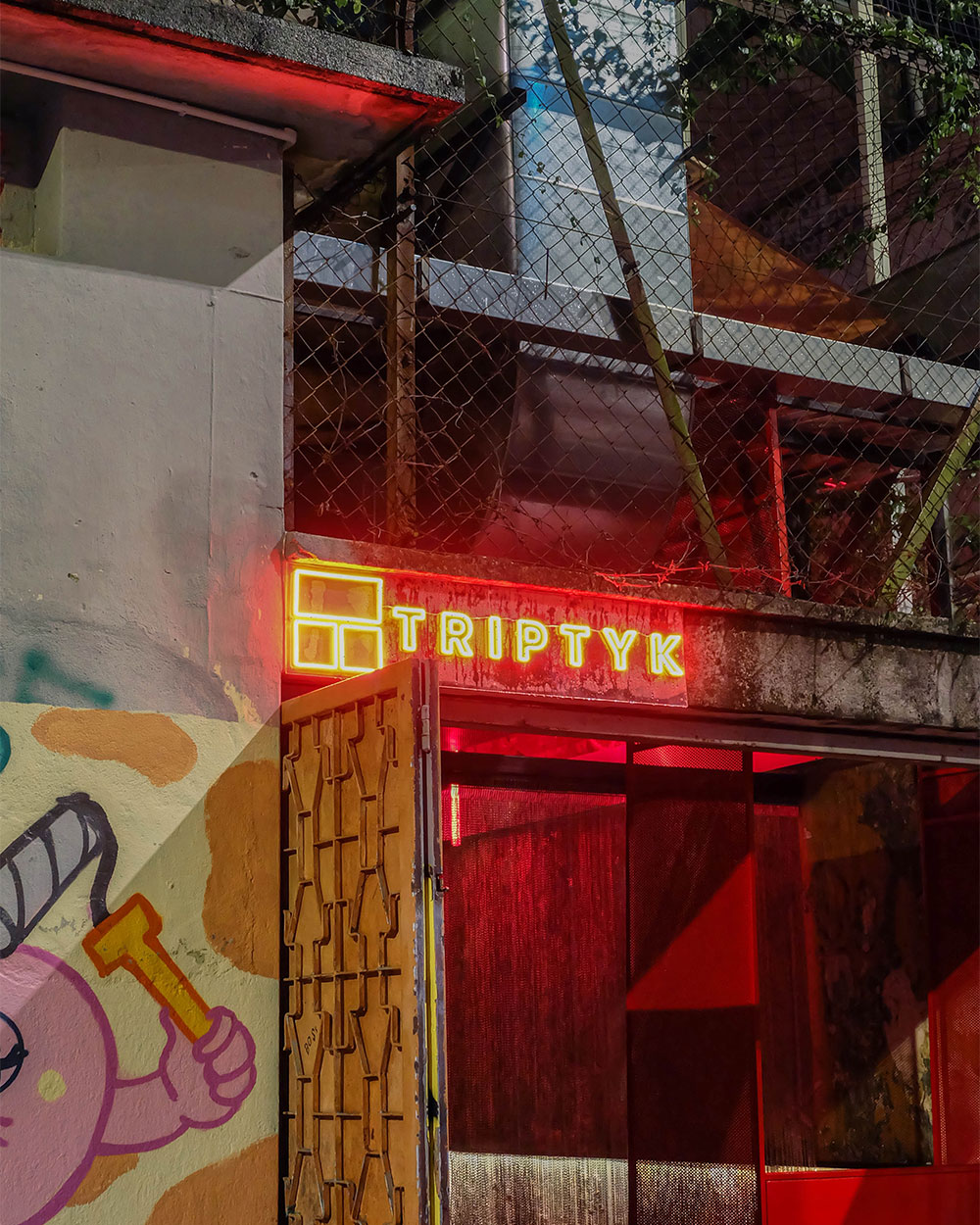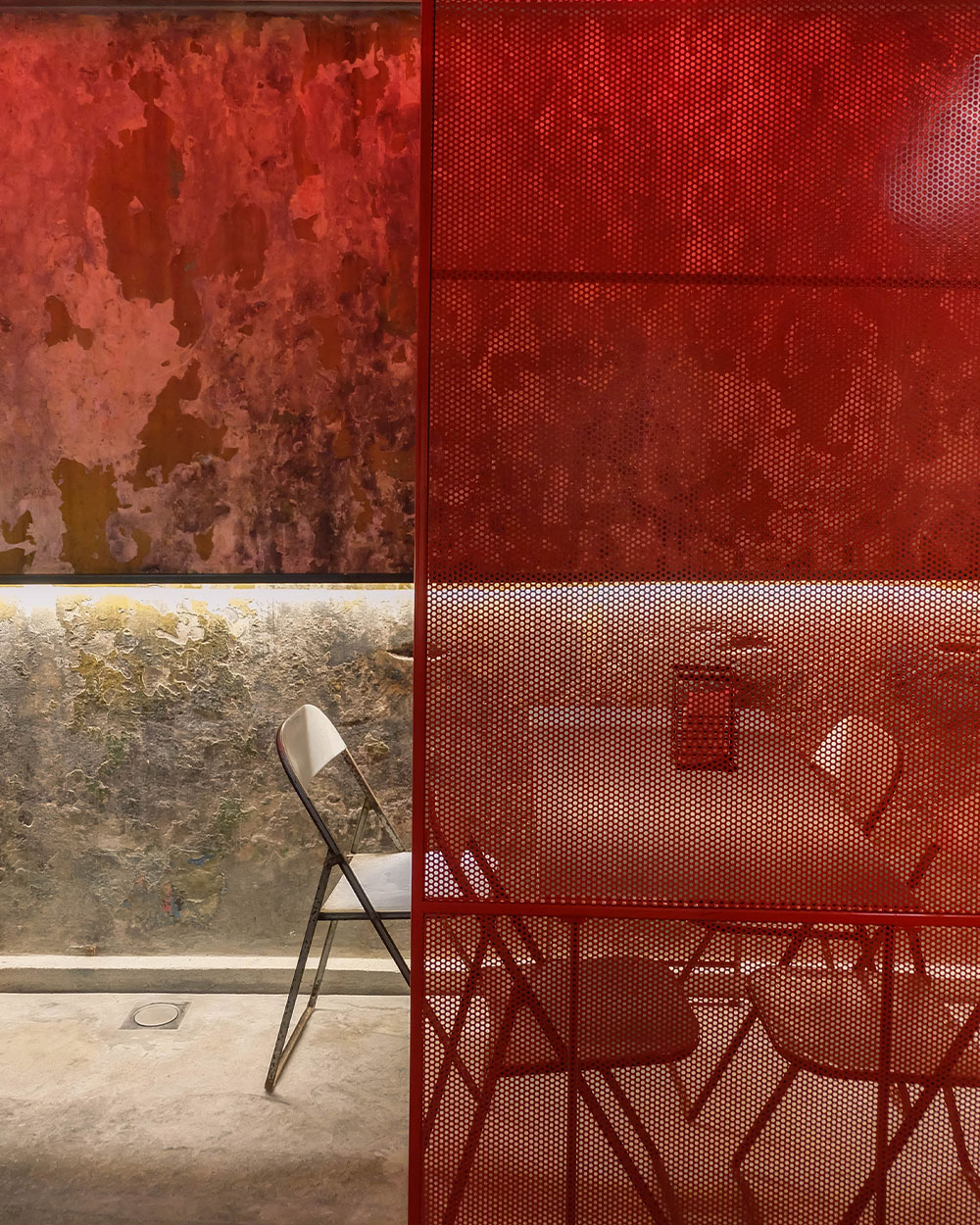 "Tacos have long been a staple at dinner parties and picnic tables around the world, but Calle Taco doesn't want to be your run-off-the-mill taco joint. Taking a unique approach to fusion cuisine, the new pop-up puts a Malaysian spin on the traditional Mexican street food dish by marrying both cooking styles and use of spices. Coupled with its laid-back setting at Backlane @ Triptyk that is true to its name ('calle' means street in Mexican), Calle Taco offers a novel yet comforting dining experience running from 7 June to 3 September 2023.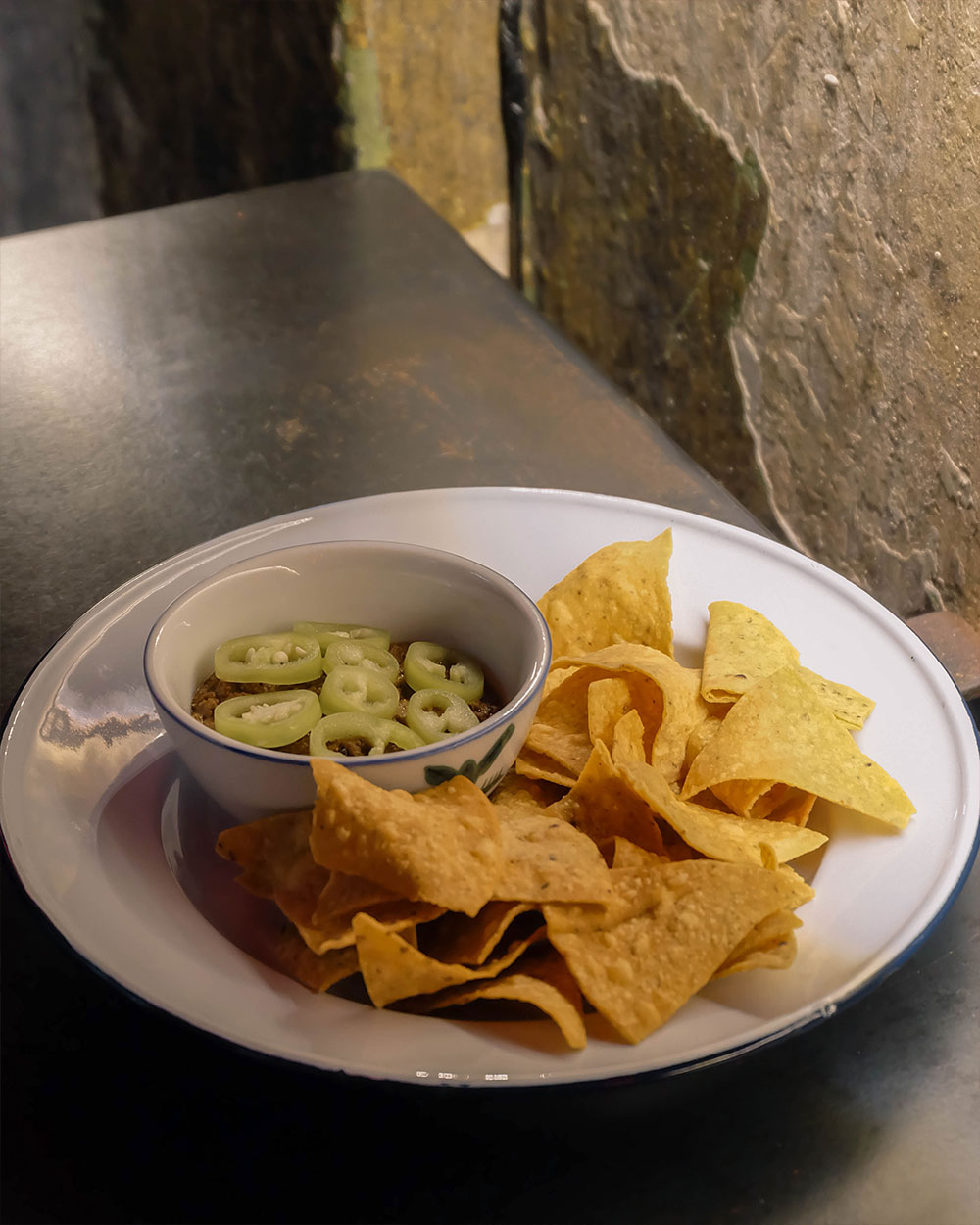 "There are currently five items on the menu comprising meat, seafood and vegetarian options. For starters, the Kerisik 'Mole' Nachos (RM8) presents an addictive snack accompanied by a sweet, nutty and creamy toasted coconut and coffee 'gulai' dip. If you're a fan of satay, the Al Pastor Pineapple Satay Chicken (RM11) offers a unique Mexican-Malaccan twist on the dish. The combination of Mexican marinated chicken with Malacca-style pineapple satay sauce and pickled pineapples is refreshingly delicious, with well-balanced sweet and savoury notes.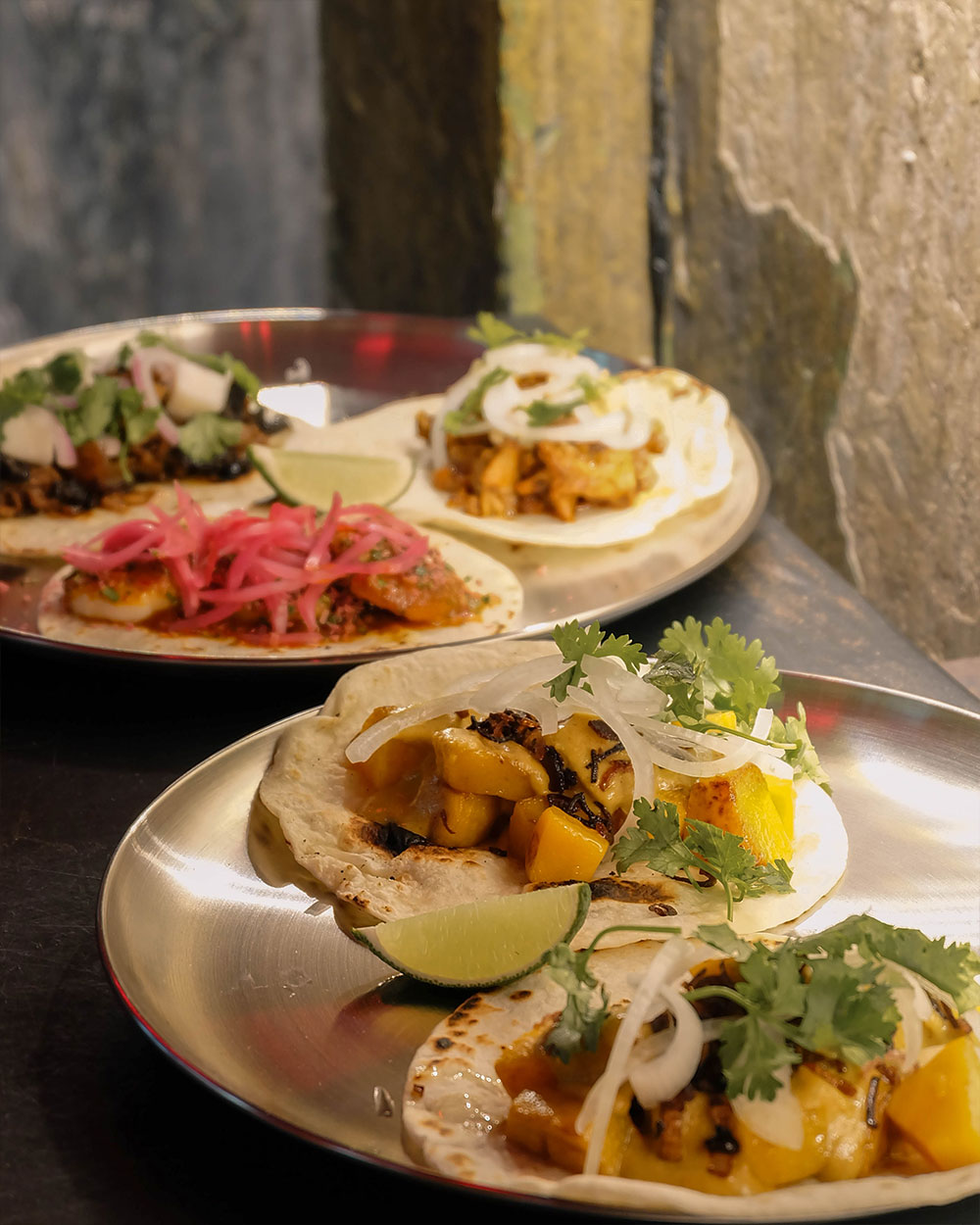 "On the other hand, the vegetarian-friendly Roasted Pumpkin Taco with Corn Masak Lemak (RM11) is satisfyingly creamy without being cloying. Seafood lovers can opt for the Prawn Kerabu with Prawn Salsa Roja (RM14), made with seared prawns and prawn noodle-inspired tomato salsa, pickled red onions, and kerabu garnish. The sapid sauce in this taco lends a nice, spicy kick to complement the succulent prawns and zesty kerabu.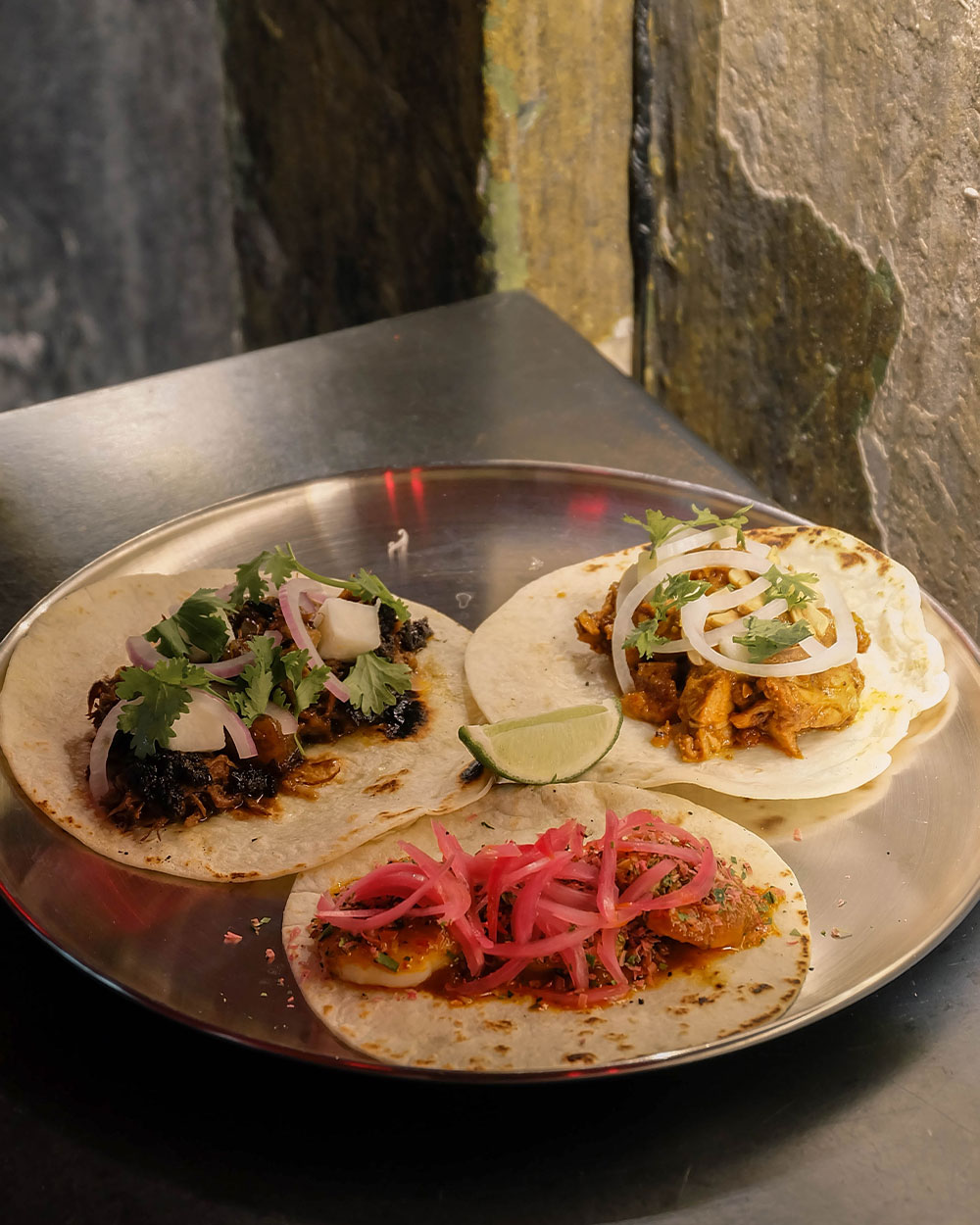 "If I had to pick a favourite though, the Beef Carnitas with Salsa Negra (RM14) gets my vote. It's made with beef that's braised for four to six hours with smoky black salsa and pickled sengkuang, resulting in rich, indulgent flavours. Better yet, order a set of three tacos (RM33) for a heartier, comforting meal that can be enjoyed on-the-go or paired with a cocktail from Bar Triptyk (zero- and low-proof options included) just upstairs. Either way, Calle Taco is worth checking out for your next 'Taco Tuesday' night—so head there while you can!" —Natalie Khoo, Deputy Editor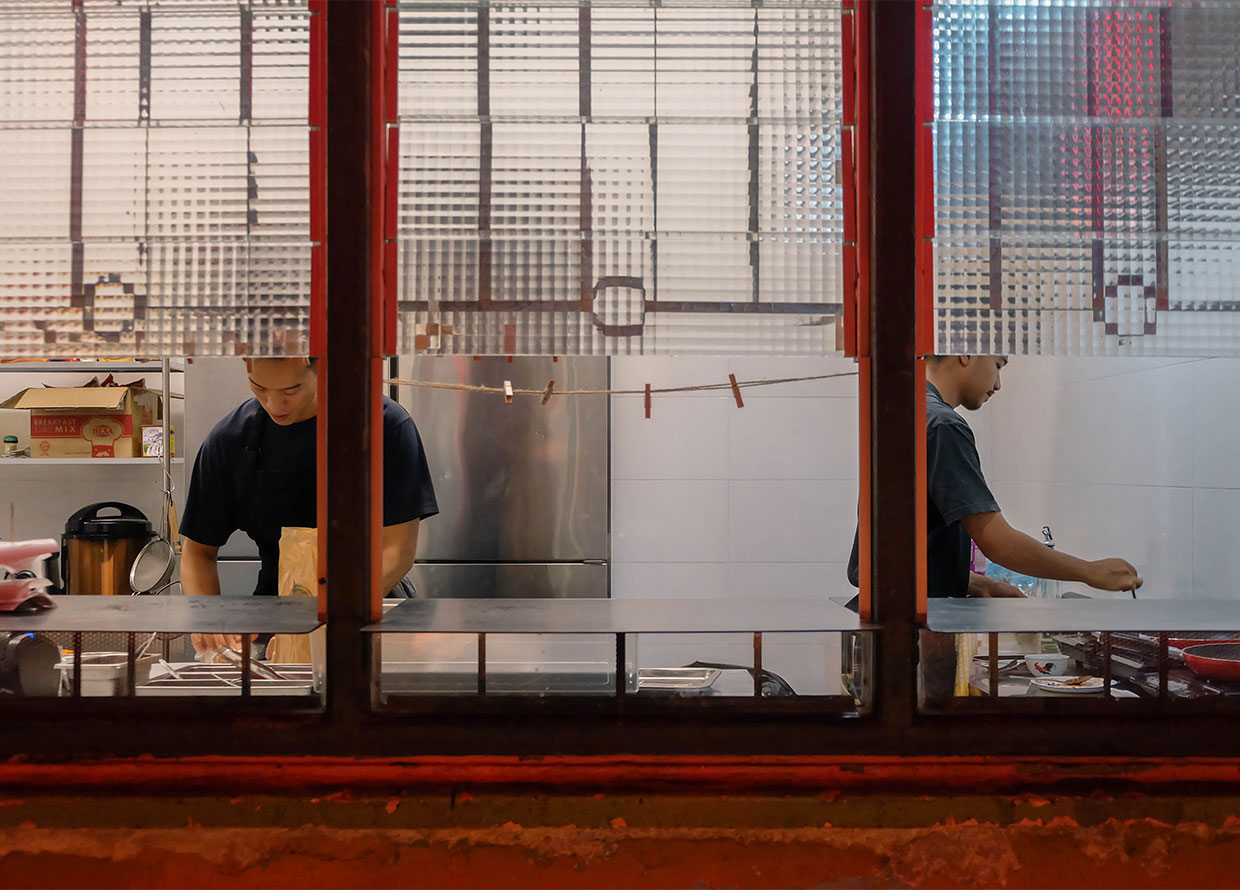 Address: 88, Jalan Tuba, Kampung Attap, 50460 Kuala Lumpur
Opening hours: 12pm to 10.30pm, Wednesdays to Sundays
Contact: +6013 208 2733
Find more food reviews here. 
| | |
| --- | --- |
| SHARE THE STORY | |
| Explore More | |