Food + Drink
Eats-A-Review: Indulgent new dishes at Alta Pizza, Huckleberry, and Zipangu 
Tantalising tastebuds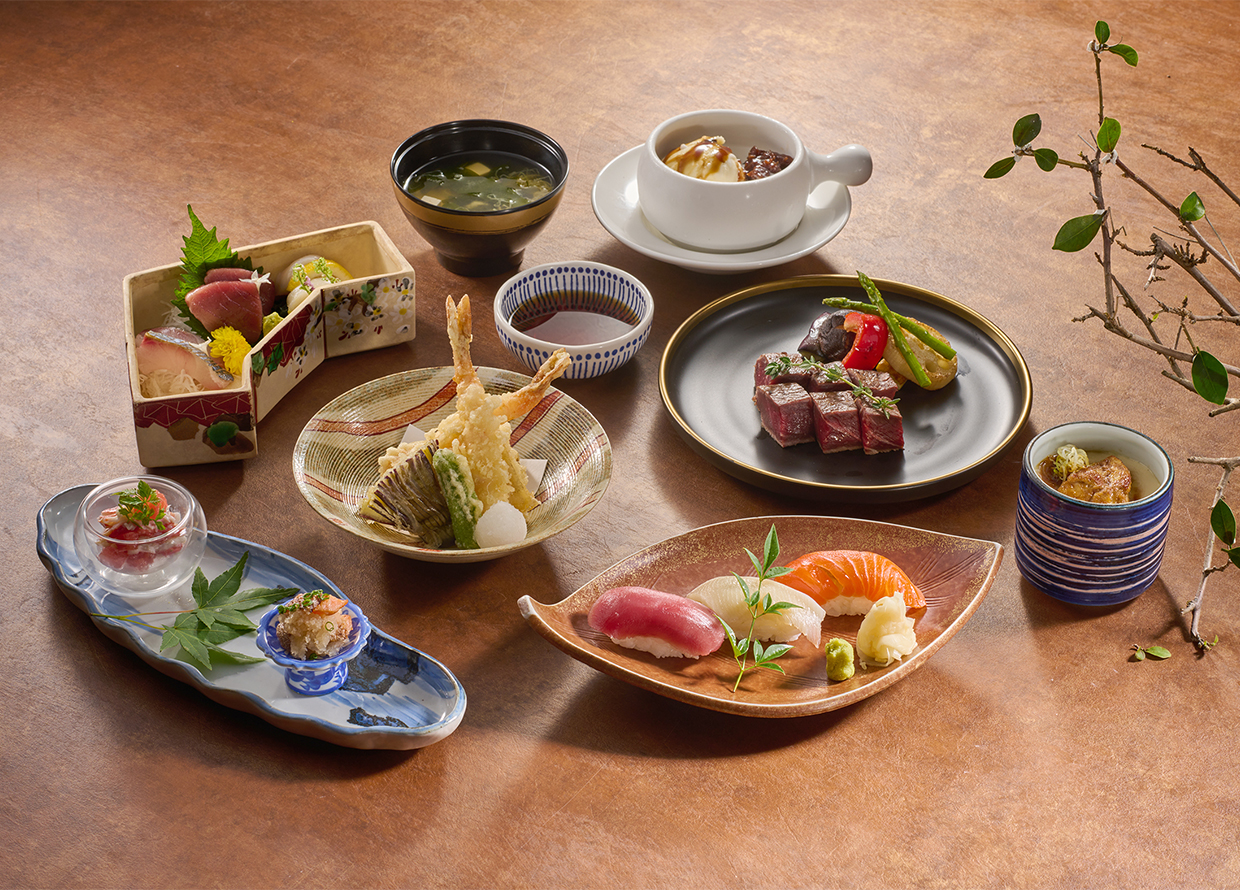 Kuala Lumpur's culinary scene is continuously expanding with an array of new restaurants and cafes serving gastronomic delights from all over the world. If you're in the mood to try something new and expand your palate, then these restaurants might be right for you. 
In this edition of Eats-A-Review, we explore the new dishes at Alta Pizza, a joint that serves up classic "Italian-ish" dishes; Huckleberry's gourmet iteration of comfort food; and Zipangu's new menu that gives you the best of Japanese cuisine.
---
ALTA PIZZA
"Tucked in the bustling streets of Jalan Kemuja in Bangsar is Alta Pizza, a restaurant that serves simple and comforting 'Italian-ish' food. Alta Pizza is a spin-off of the well-known Alta Cafe and is housed in a beautiful, cosy space that's well-illuminated by natural light during the day.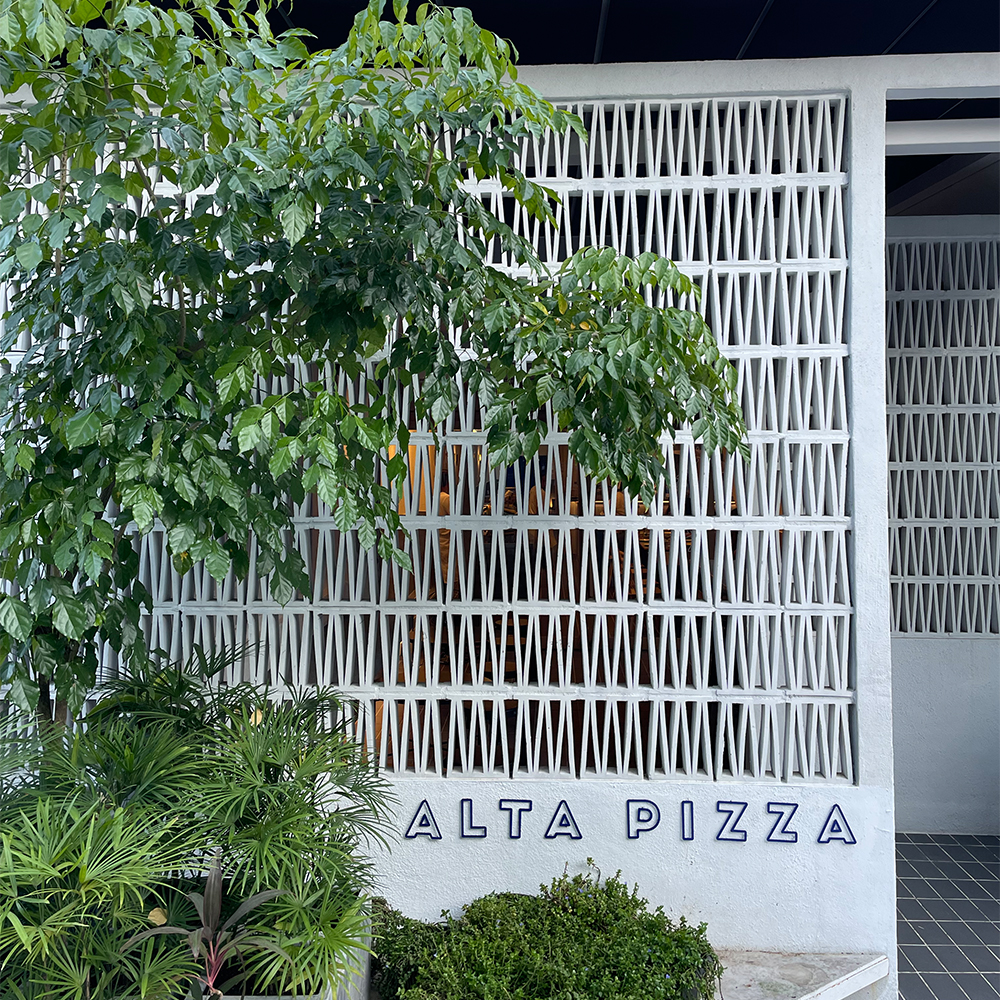 "We started off the meal with a few sharing dishes. First up, was the house cured sardines served atop focaccia and Momotaro tomatoes that had a tangy bite; and the bikini sandwich, which was filled with toma, truffle and duck prosciutto—each bite was a nice balance of saltiness from the prosciutto and earthiness from the truffles. Next was one of my favourites from the night—Alta Pizza's fried chicken that's served with housemade pickles and ranch. Every bite of the chicken was juicy and the combination of house pickles was surprisingly good.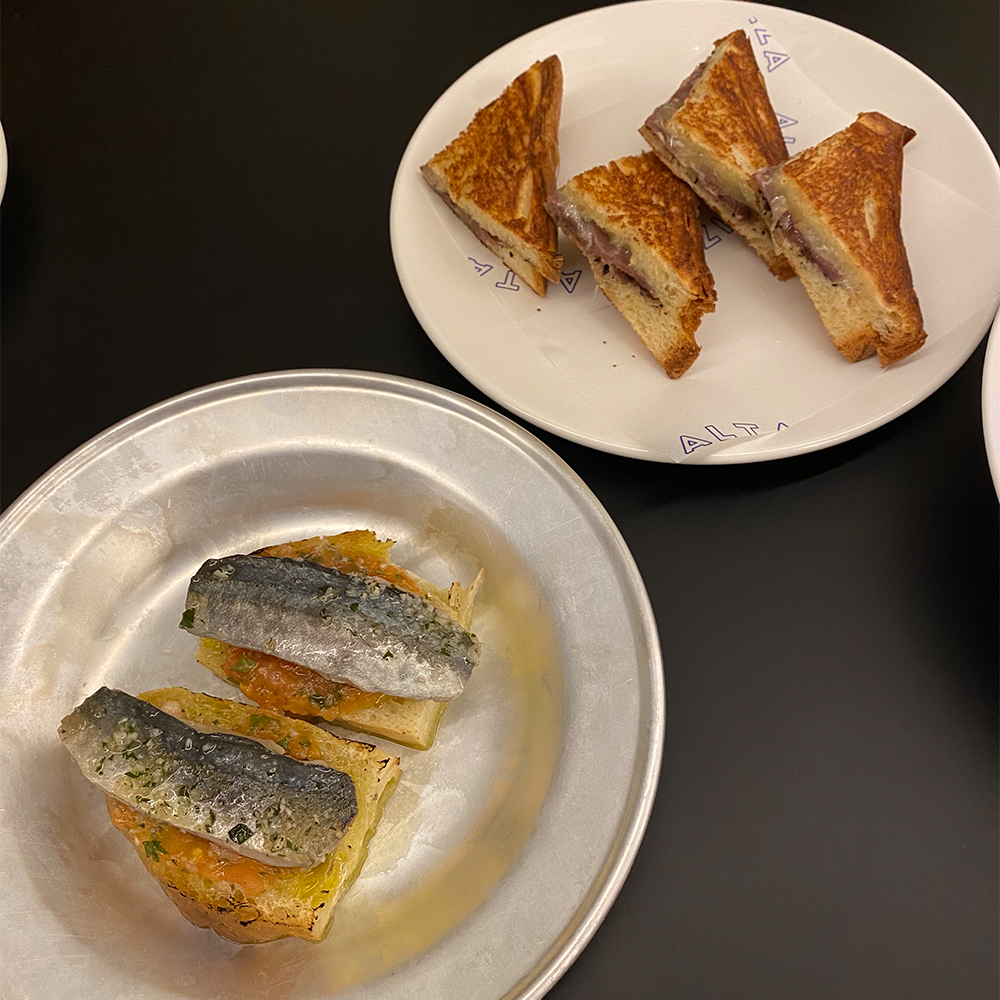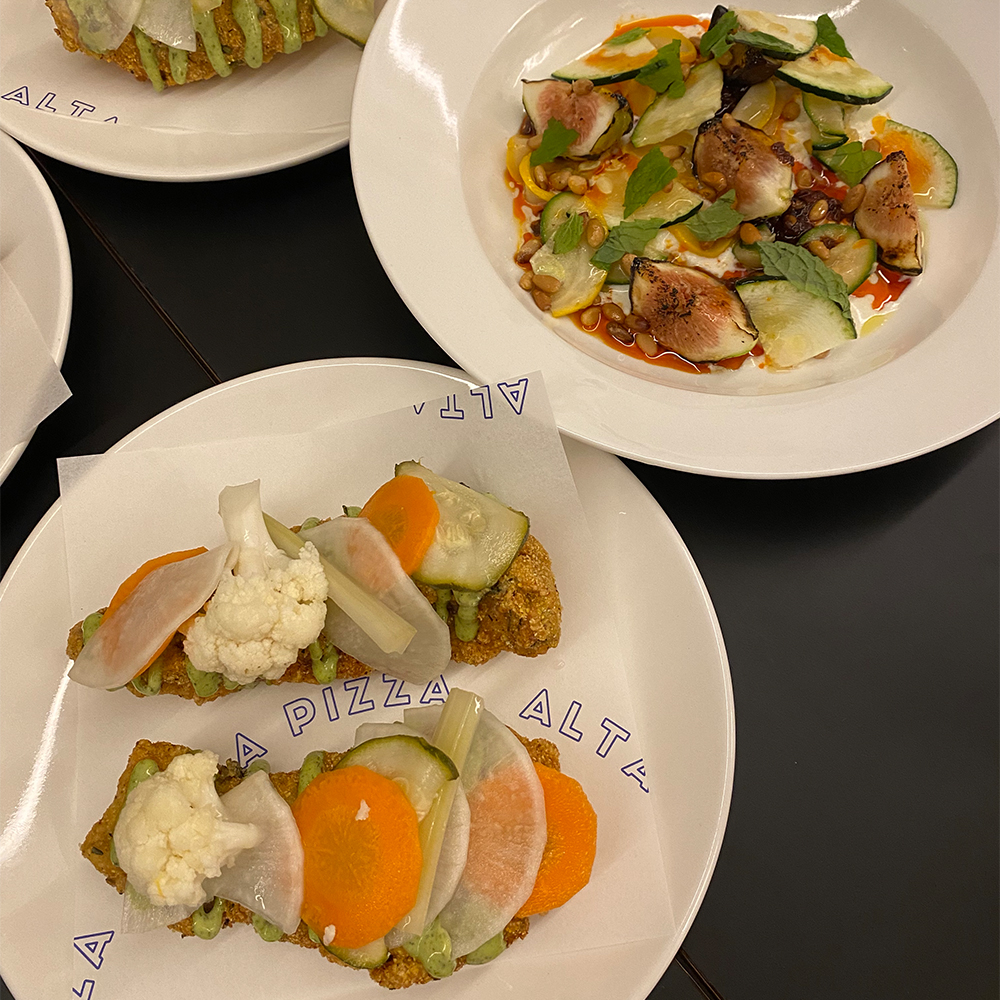 "I'll be honest, I'm not the biggest salad fan, but this stracciatella salad was an exception. It had the usual greens with zucchini and fig and topped with feta cheese and drizzles of the housemade chipotle sauce. Then we were easing up to the mains with a pasta dish. The spaghetti was a lovely tangy and spicy dish that had octopus, and chilli crisp, topped with the house gremolata—a sauce made out of chopped parsley, lemon zest, and garlic.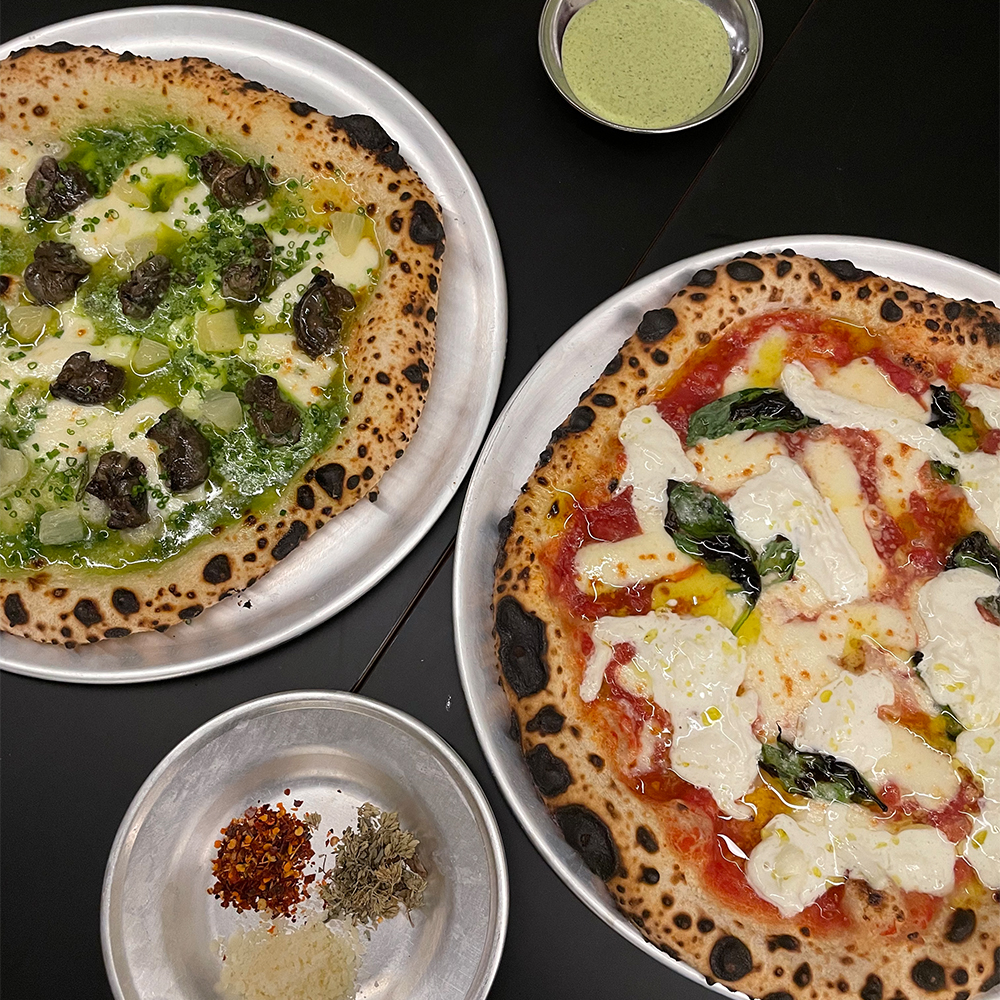 "The next part of the dinner took me by surprise. When I think of escargots, I usually envision it as a dish at a French bistro, just slathered in French butter. I never would have thought of it on a pizza but here we are. Alta took the escargots, put it on a pizza, and made it the highlight of our dinner. The escargot pizza had generous portions of thick, juicy escargots cooked with garlic butter—each bite was a wonderful burst of flavour. Then came the stracciatella pizza, a classic dish with fior di latte mozzarella and tomato sauce topped with basil. You can never go wrong with a classic but if you want to take the flavours to the next level, dip it in a little bit of honey to elevate the sweetness; or in the tangy and creamy housemade ranch; or garnish it with parmesan, chilli and oregano for a little bit of a kick. 
"Now what's a meal without desserts? If you want something creamy but not too sweet, opt for the classic tiramisu garnished with chocolate and infused with orange liquor. The current seasonal rotation for the pannacotta is beetroot and plum, so if you like something more earthy and fruity, then this is the one for you.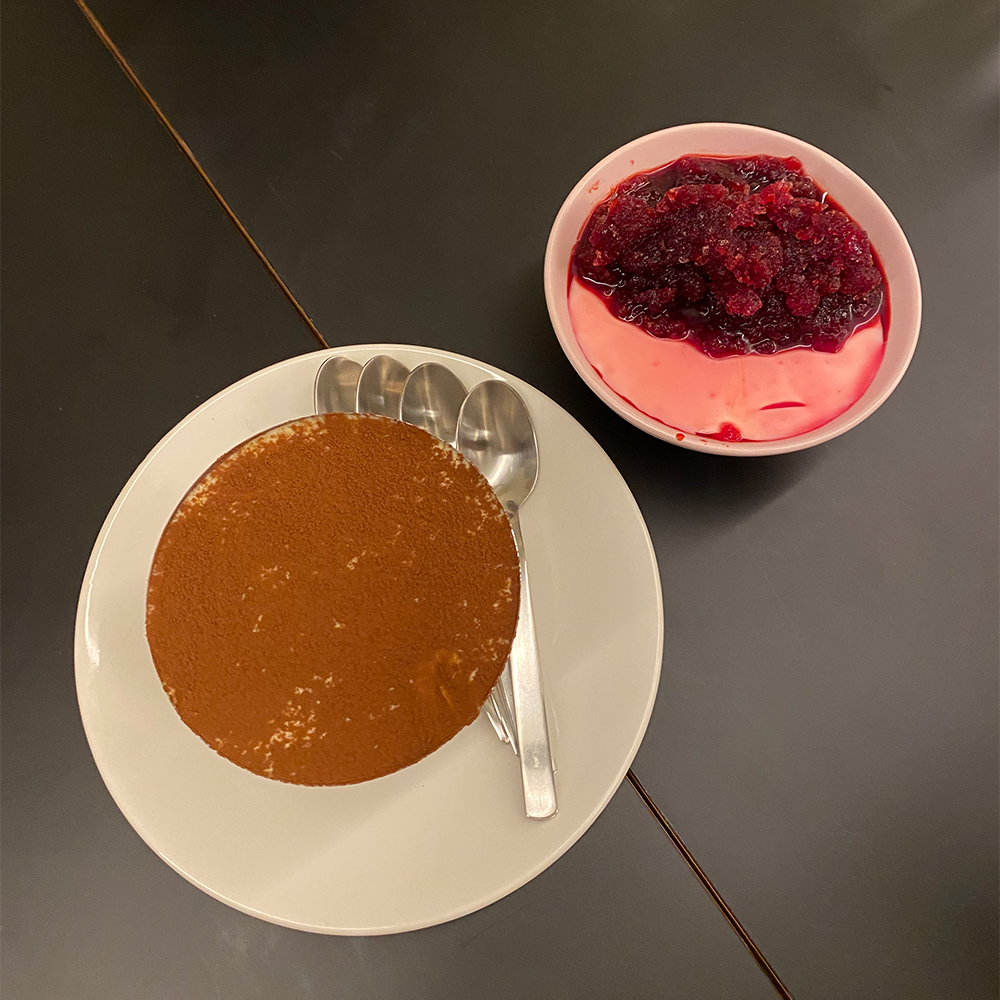 "I feel like Alta Pizza is the ideal place for you to experience different variations of the Italian food that we've become accustomed to without the flavours straying too far from the classics. If I could only recommend one thing on the menu, I'd recommend the escargot pizza as every bite is truly tantalising."  —Aina Nur Sarah, Senior Lifestyle Writer
Address: 38, Jalan Kemuja, Bangsar, 59000 Kuala Lumpur, Wilayah Persekutuan Kuala Lumpur
Opening hours: 12pm – 11pm, Wednesdays to Sundays 
Contact: 010-260 3832
---
HUCKLEBERRY
"From the decadent layered cakes to the scrumptious cupcakes displayed in rows, desserts and fresh pastries are often what spring to mind when one thinks about Huckleberry. However, with its newly elevated modern dining menu, the establishment in Bangsar Shopping Centre aims to also be your next go-to dinner spot. Featuring refined dishes made with seasonal produce, the menu is a gourmet iteration of what Huckleberry does best: classic comfort food made with the purest ingredients and techniques. Read on for what to expect during your visit.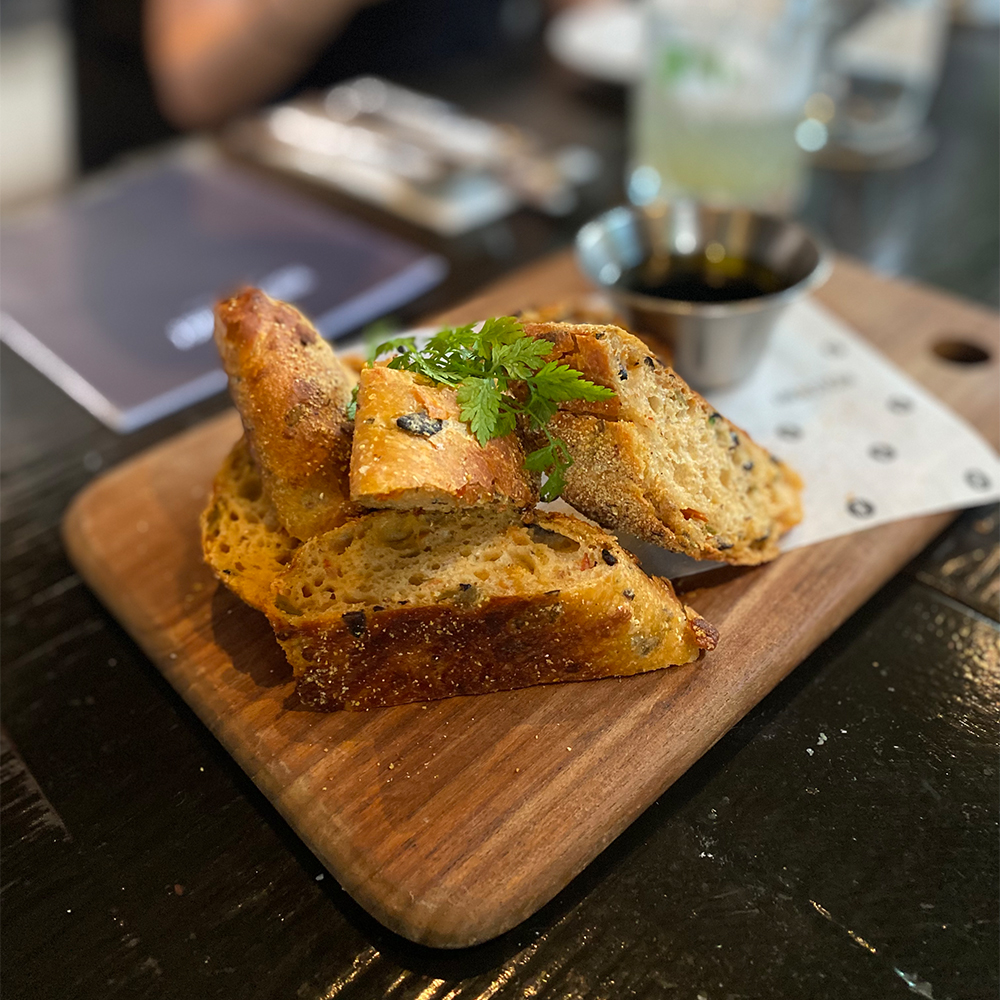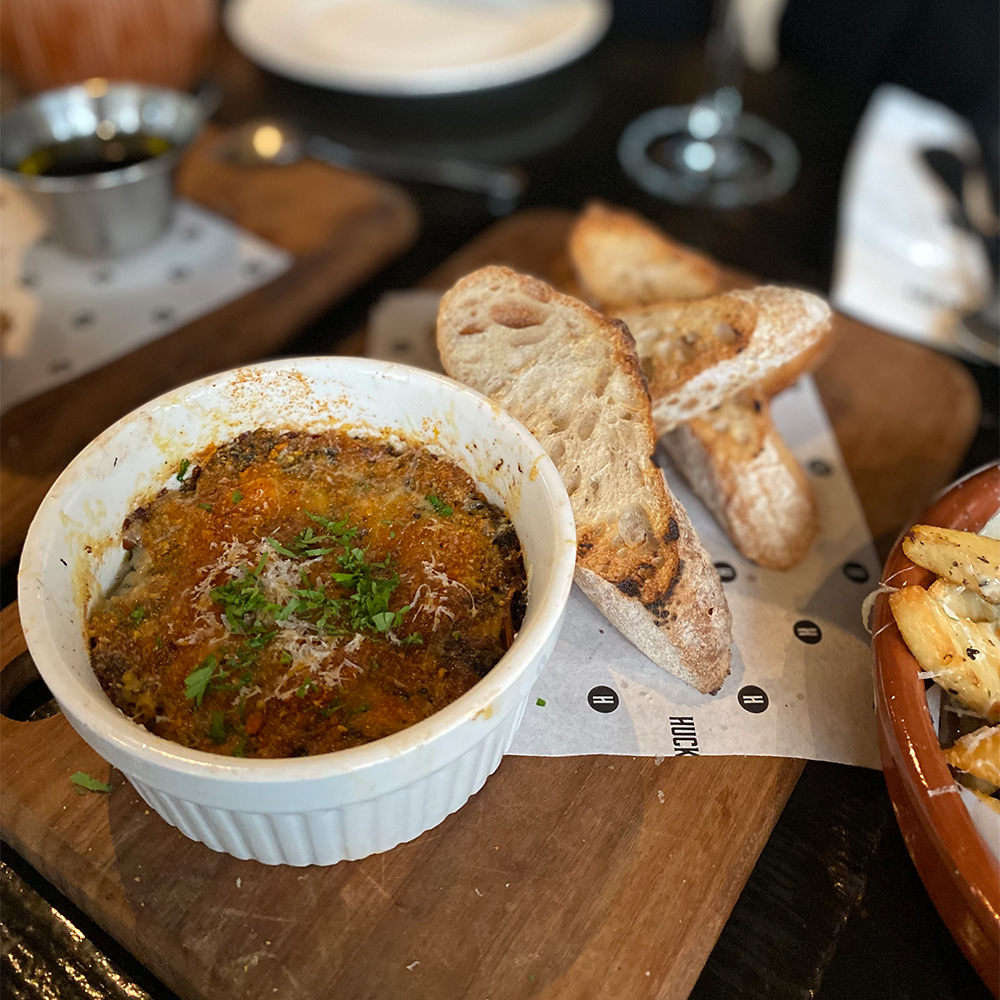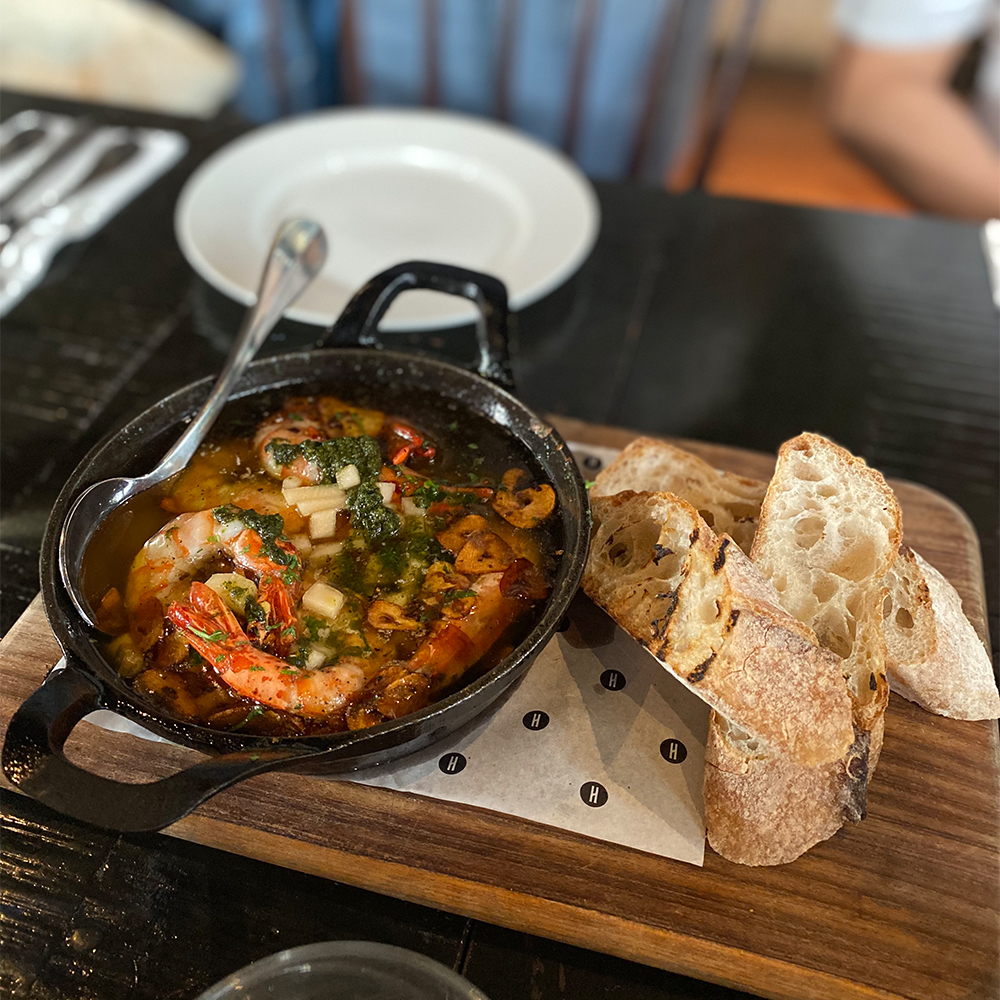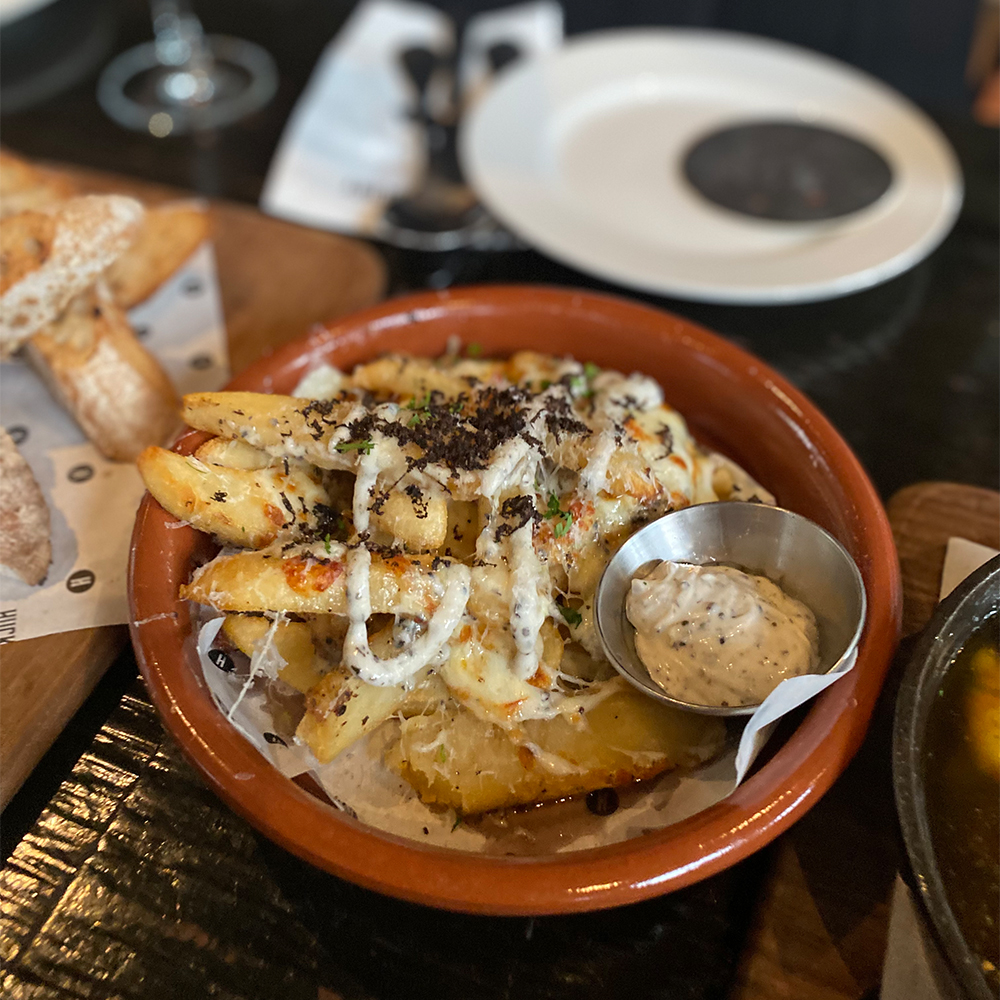 "Huckleberry knows its breads well and the starters exemplify this well. Firstly, the Olive and Polenta Baguette made with polenta flour, green and black olives and cheddar was deliciously earthy, fragrant and airy (none of that tiresome chewing that you so often get with baguettes!). Meanwhile, the Spinach and Artichoke Dip was my personal favourite sharing plate of the night as the dip was seasoned well and packed a lot of flavour—slab that on a piece of sourdough and it's a match made in heaven! 
"For something on the heavier side, the gambas-style Skillet Prawns served with pesto, melon and toasted sourdough as well as the Truffle Fries with melted parmesan are sure to hit the spot. 
"As mentioned before, Huckleberry is all about comfort food done right, which is why its dishes are reminiscent of pub classics and all-American cravings. Whilst not completely new and innovative, the emphasis on using quality premium ingredients make them worthwhile. For instance, the Braised Beef Cheek and Mashed Potato is more than just your typical meat and mash. The tender beef cheek falls away with your fork, and with the use of lemon pangrattato, picked baby onion and sweet potato straws for an added crunch, the dish was well-balanced and moreish.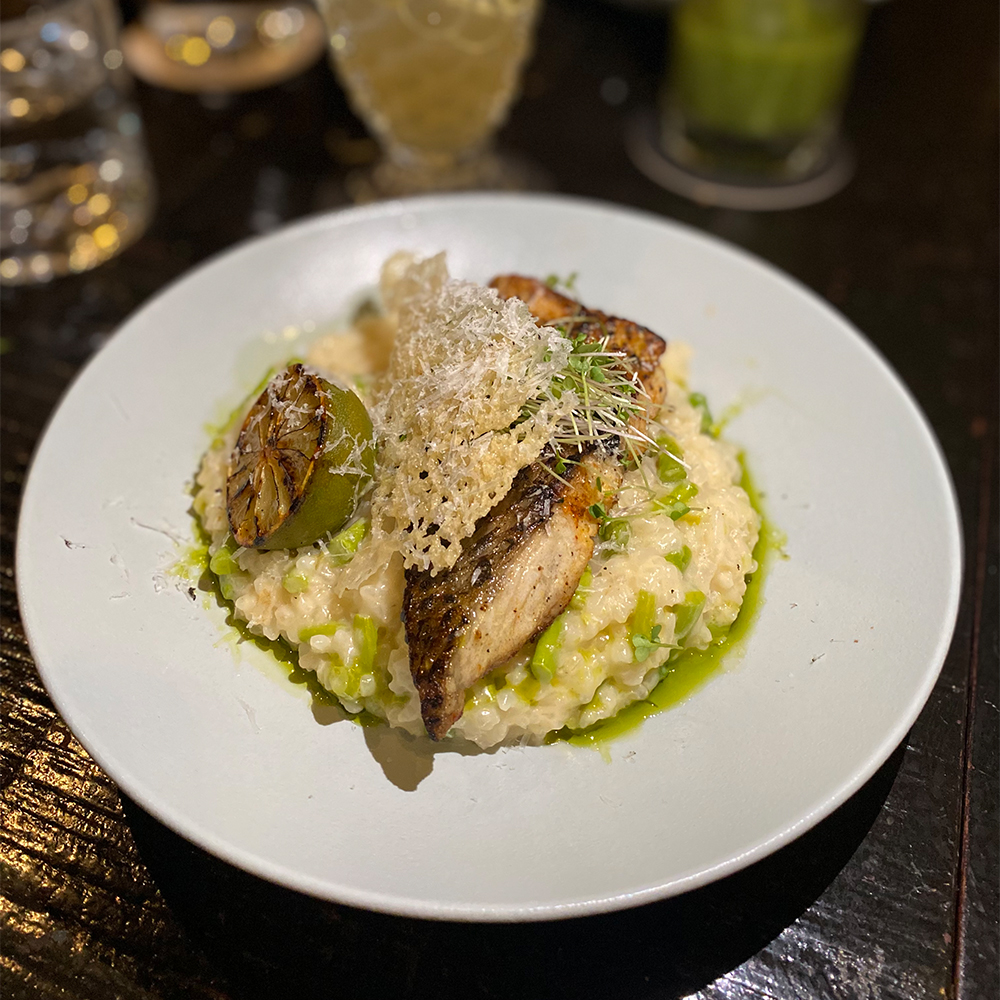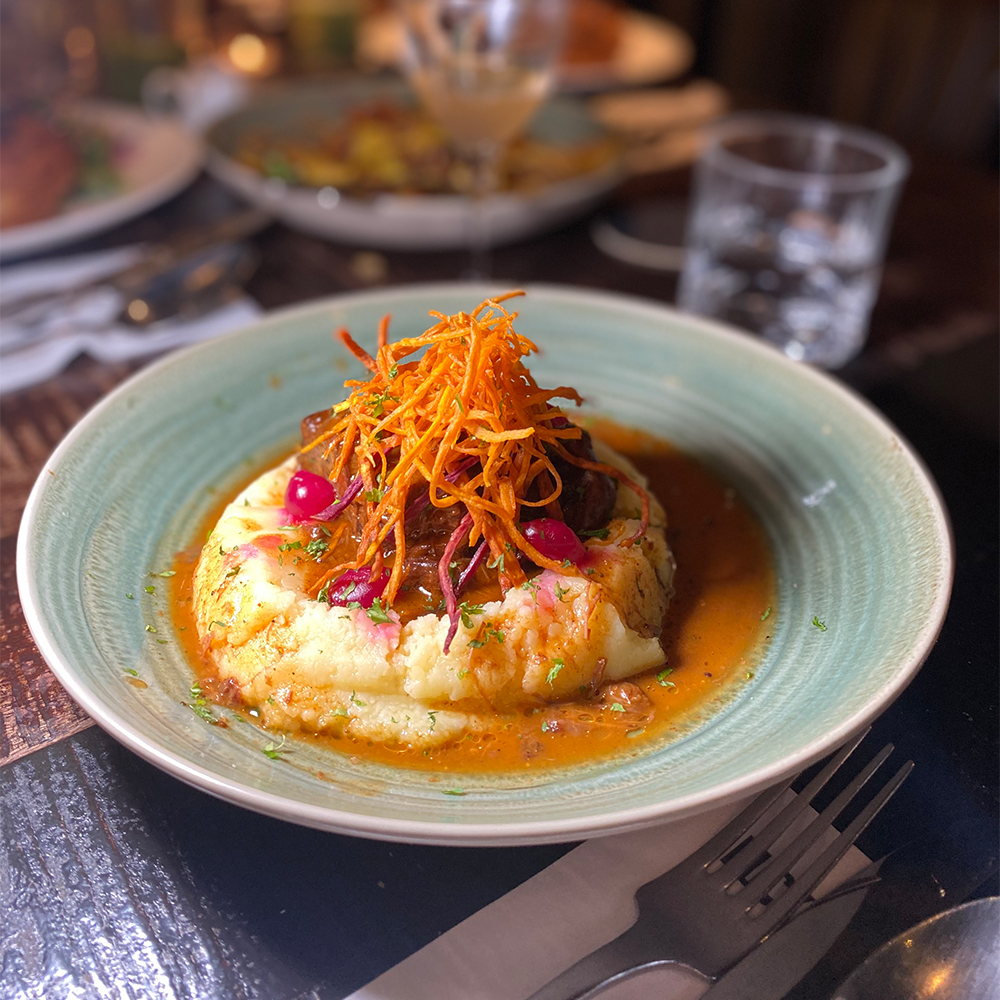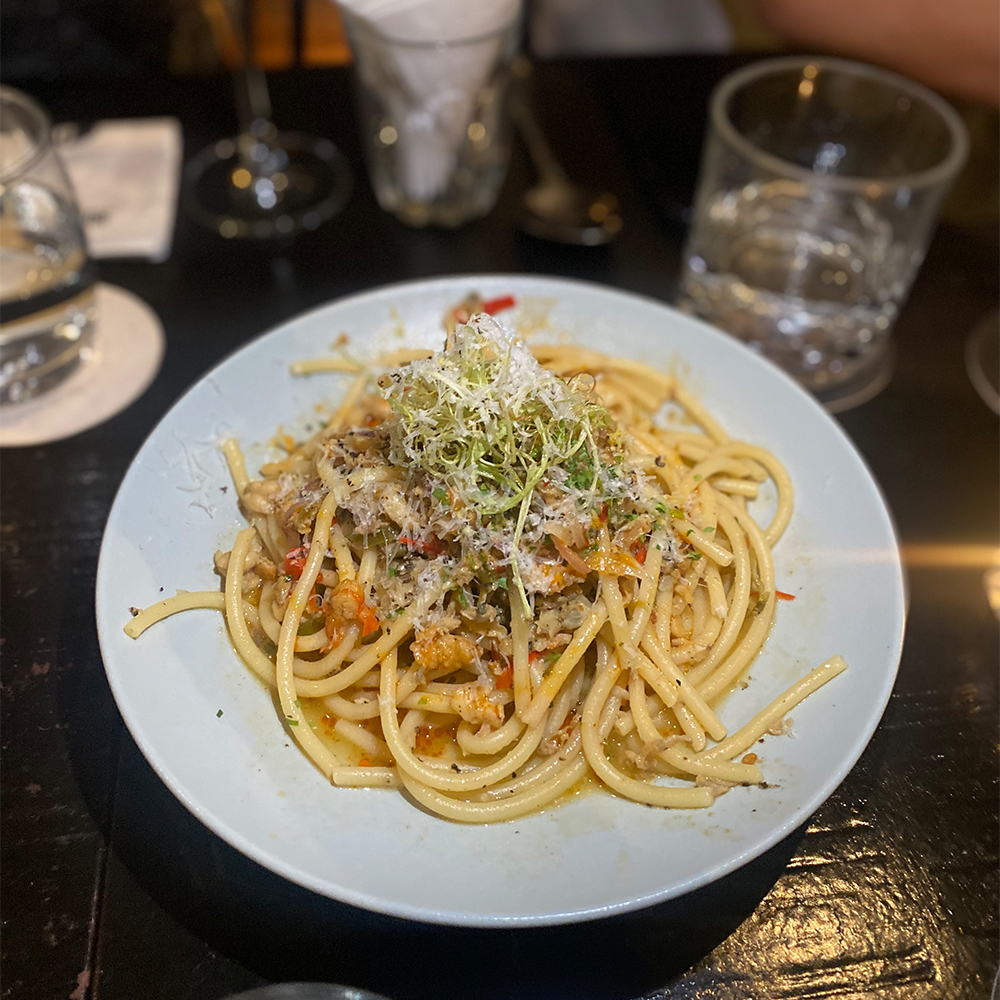 "Further, the Australian Wagyu Pie with Morels and Truffle is an elevated version of a bistro beef pie. The slow-cooked wagyu beef rump with a 4/5 marble paired with a full-bodied gravy that wasn't too sweet made this dish a memorable one. If you're not into red meats, the Asparagus and Lemon Risotto with Barramundi is an excellent option for its refreshing and zesty flavour profile. Otherwise, the Spicy Prawns and Mussels Bucatini is deliciously mouth-tingling and on the lighter side.
"Lastly, nothing says dessert like a classic Fudge Brownie Sundae—make sure to save some space because this sweet dish will fill you up! If you're a fan of chocolate, you can't miss out on this as it offers a generous portion of fudge brownie chunks topped with whipped cream, crushed nuts and chocolate sauce.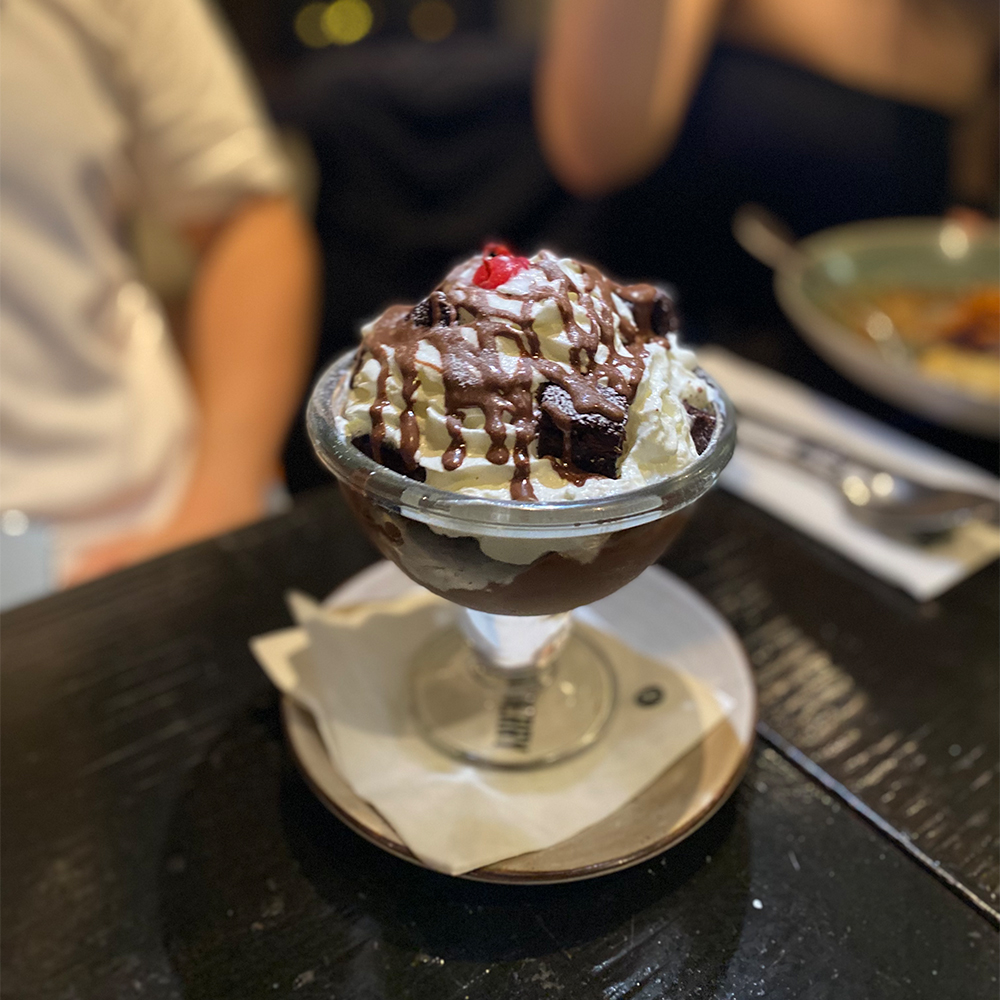 "All in all, Huckleberry's newly revamped dining menu offers patrons a wonderful selection of elevated comfort food. If you're looking for some soul-nourishing dishes that will satisfy your tastebuds, be sure to visit Huckleberry's outlet in BSC. My other tip: get a table outdoors for a romantic and intimate al fresco dining experience amidst fairy lights and lush foliage!" —Lifestyle & Culture Writer, Marissa Chin
Where: G108 and GK2, Bangsar Shopping Centre, 285, Jalan Maarof, 59000 Kuala Lumpur
Opening hours: 9am to 10:30pm (Sundays to Thursdays), 9am to 11:30pm (Fridays to Saturdays)
Contact: 03 2011 0066
Website | Instagram | Facebook
---
ZIPANGU
"Embark on an exquisite Japanese culinary journey with Zipangu's latest menu, which infuses modern flair into traditional Japanese dishes. The Japanese restaurant at the luxurious Shangri-La Kuala Lumpur has recently unveiled a new menu curated by Japanese Head Chef, Kazuo Takizawa who boasts over 30 years of culinary expertise.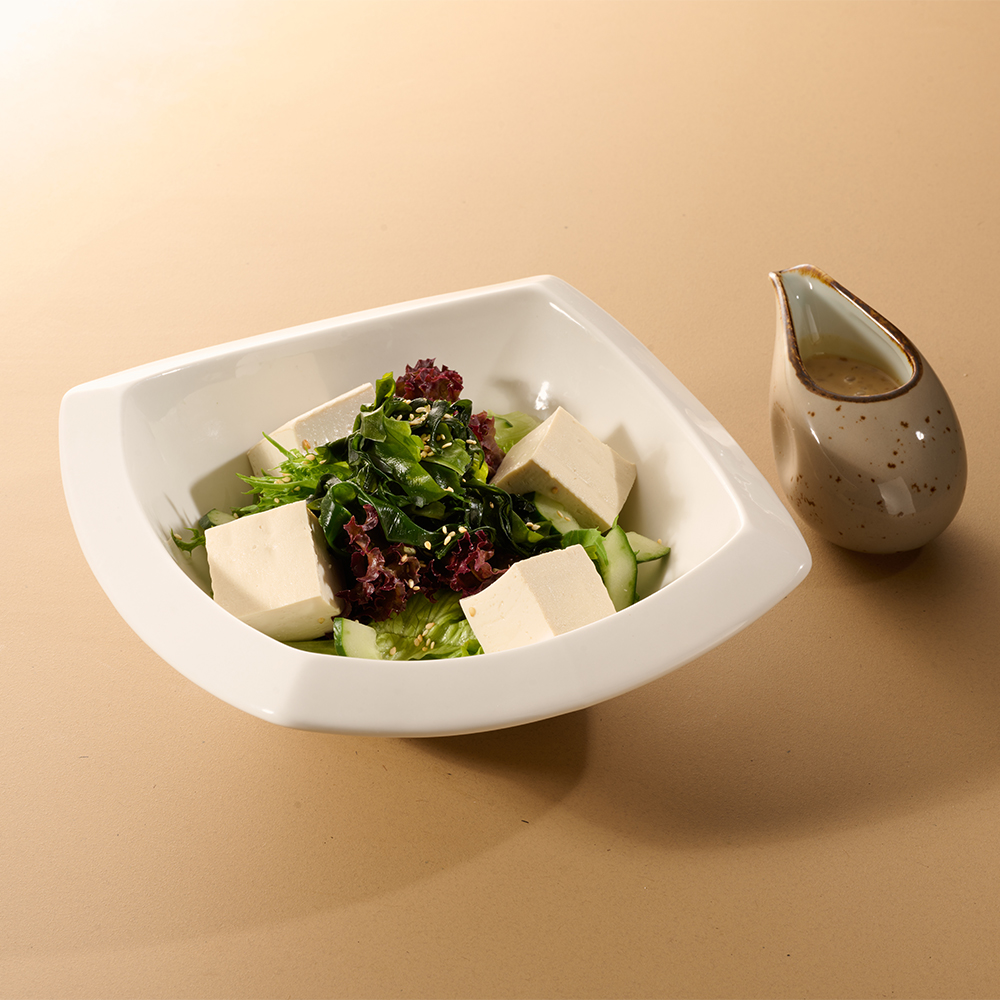 "One thing that I believe makes or breaks Japanese cuisine is the freshness of ingredients used—Zipangu did not disappoint. The dinner started with a Japanese-style hors d'oeuvre that included a silky smooth Chawanmushi with Foie Gras, Dashimaki Omelette, and Tofu and Wakame Seaweed Salad. 
"Once our appetite was whetted, we were asked to come to the front of the room where Chef Takizawa filleted a salmon. I was honestly in awe because he made it look easy, with minimal waste at that—a master at his craft for a reason! While waiting for the fish to be plated, we were served prawn fritters with mayonnaise which offered a creamy bite.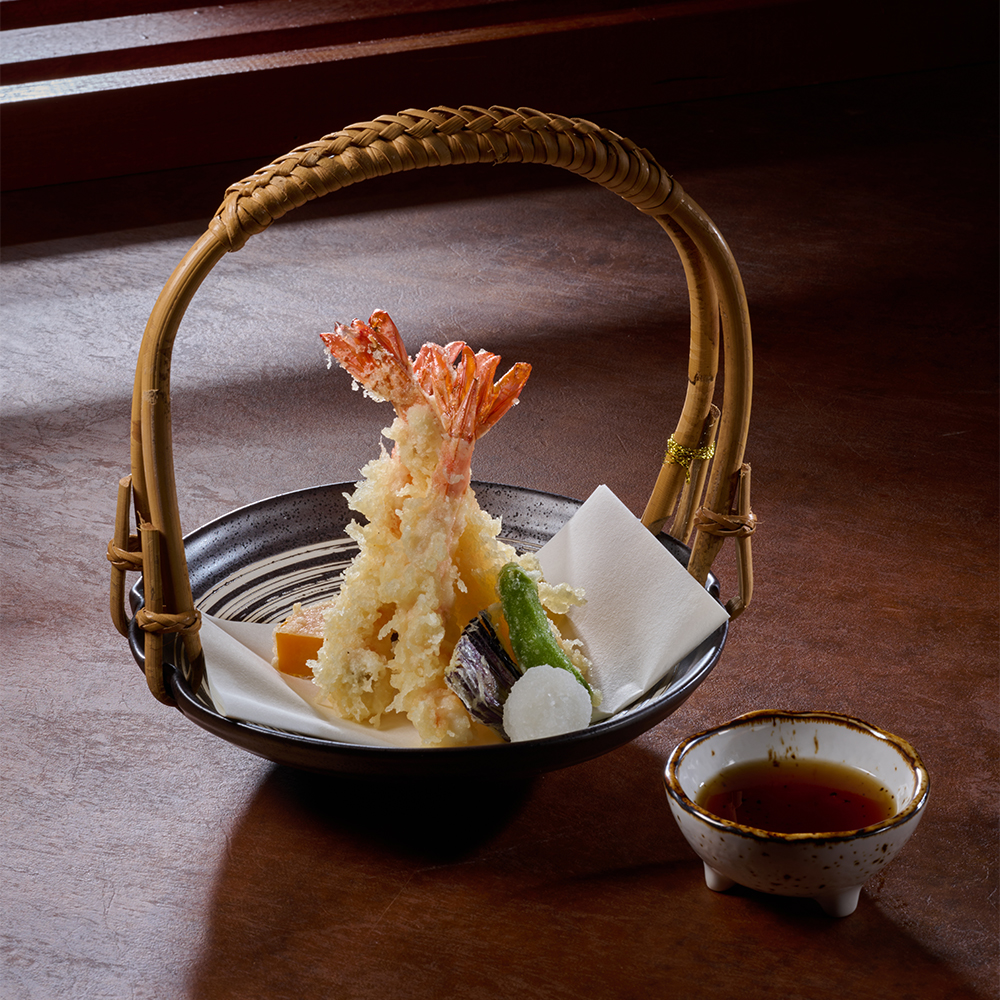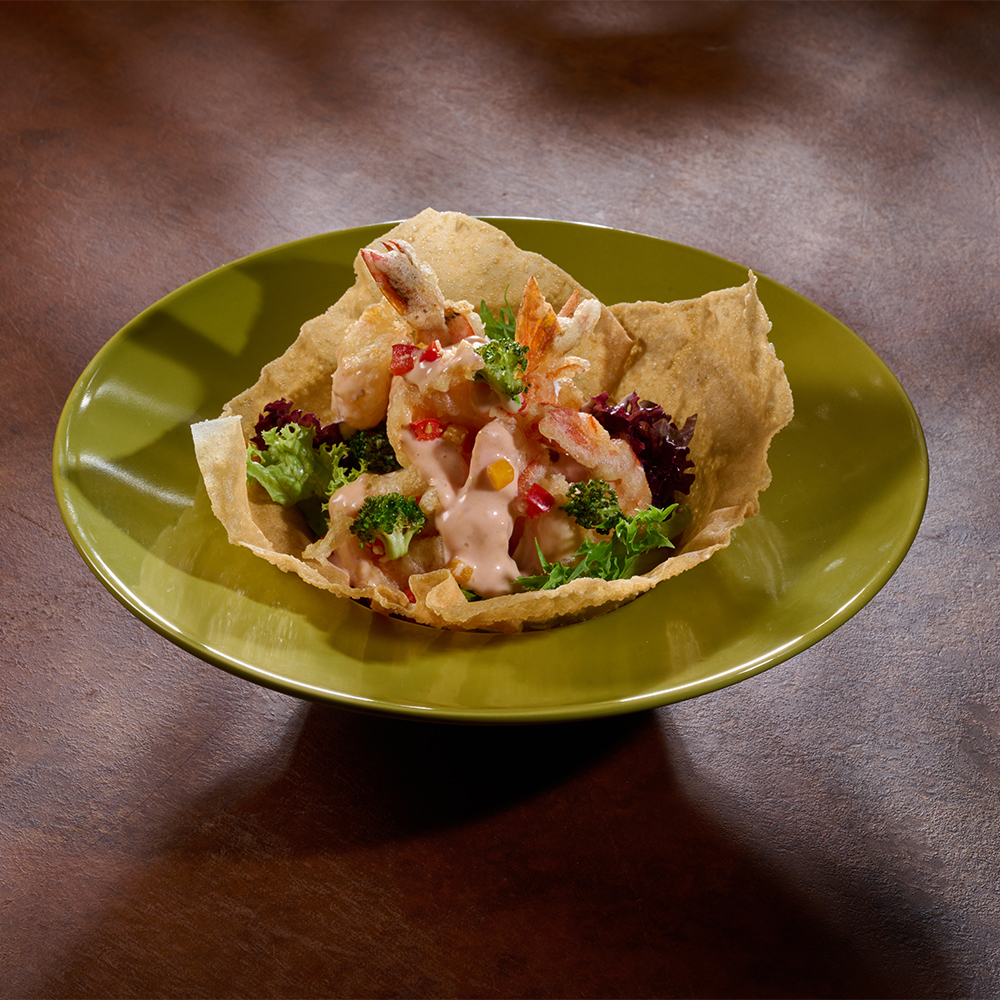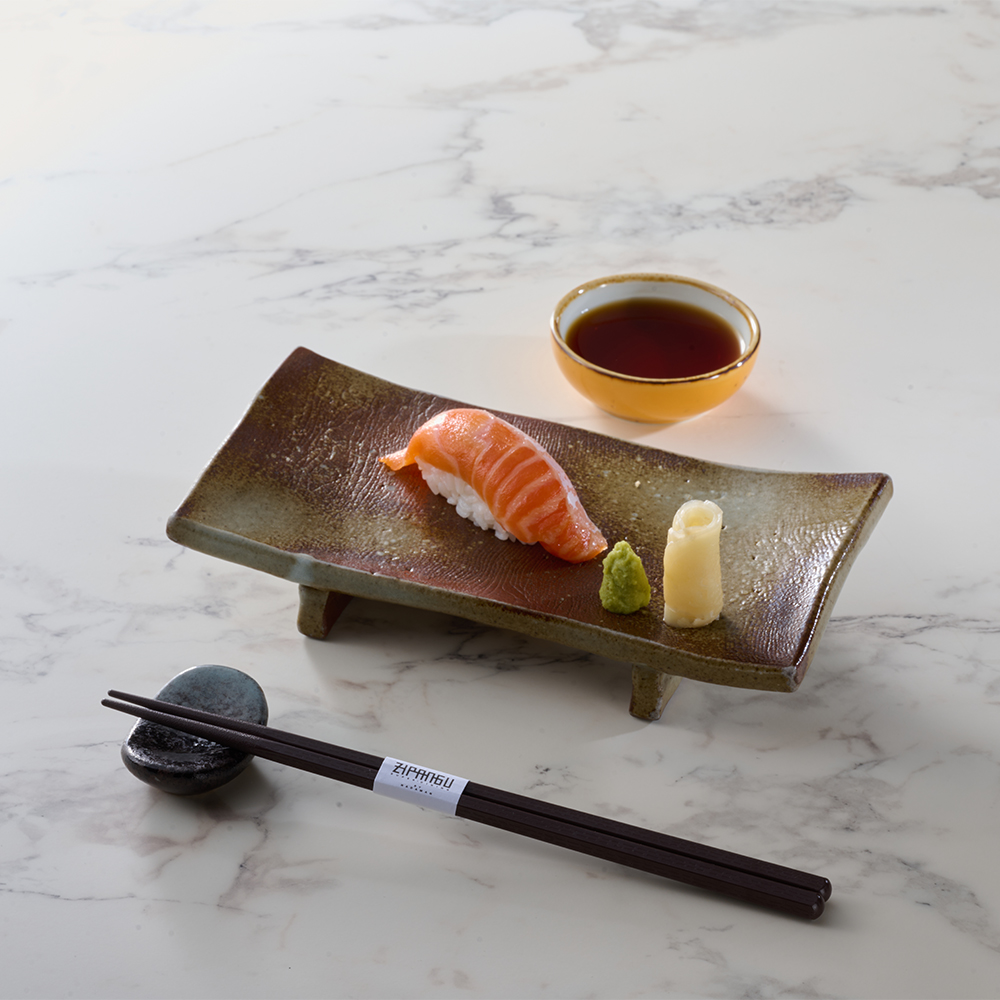 "The next course is where the freshness of ingredients really shine. Both the toro prime belly tuna and the harasu prime salmon belly were sensational. They melted in my mouth and had the most exquisite tender and buttery texture that left me wanting more. Next came the A5 Japanese wagyu beef sirloin that left me speechless with its juicy and tender texture. For the perfect blend of sweet and savoury, we were served the Grilled Marinated Black Cod with house-made Saikyo Miso Paste.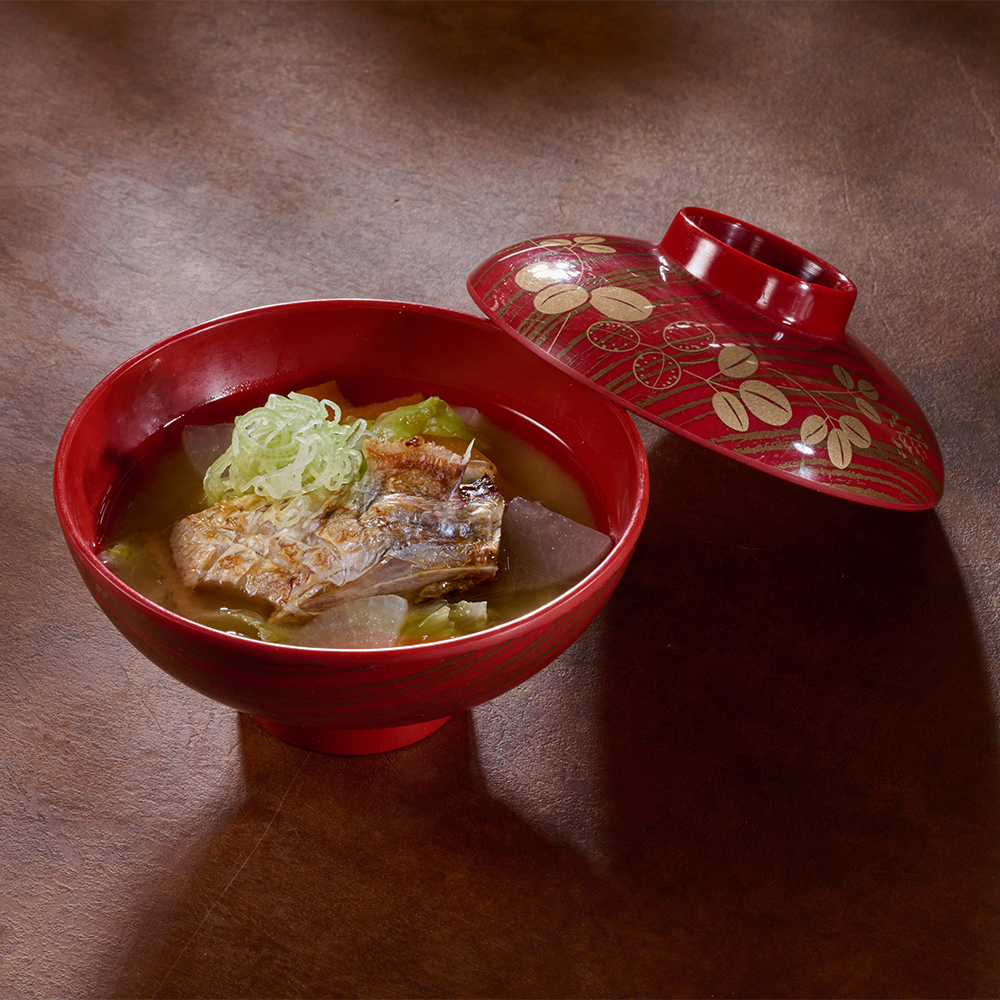 "Next up was the selection of tempuras—prawns, eggplants, and more—served with dashi broth. Finally, I had the Sea Bream Miso Soup, which was a nice touch after a mouthful of delectable dishes.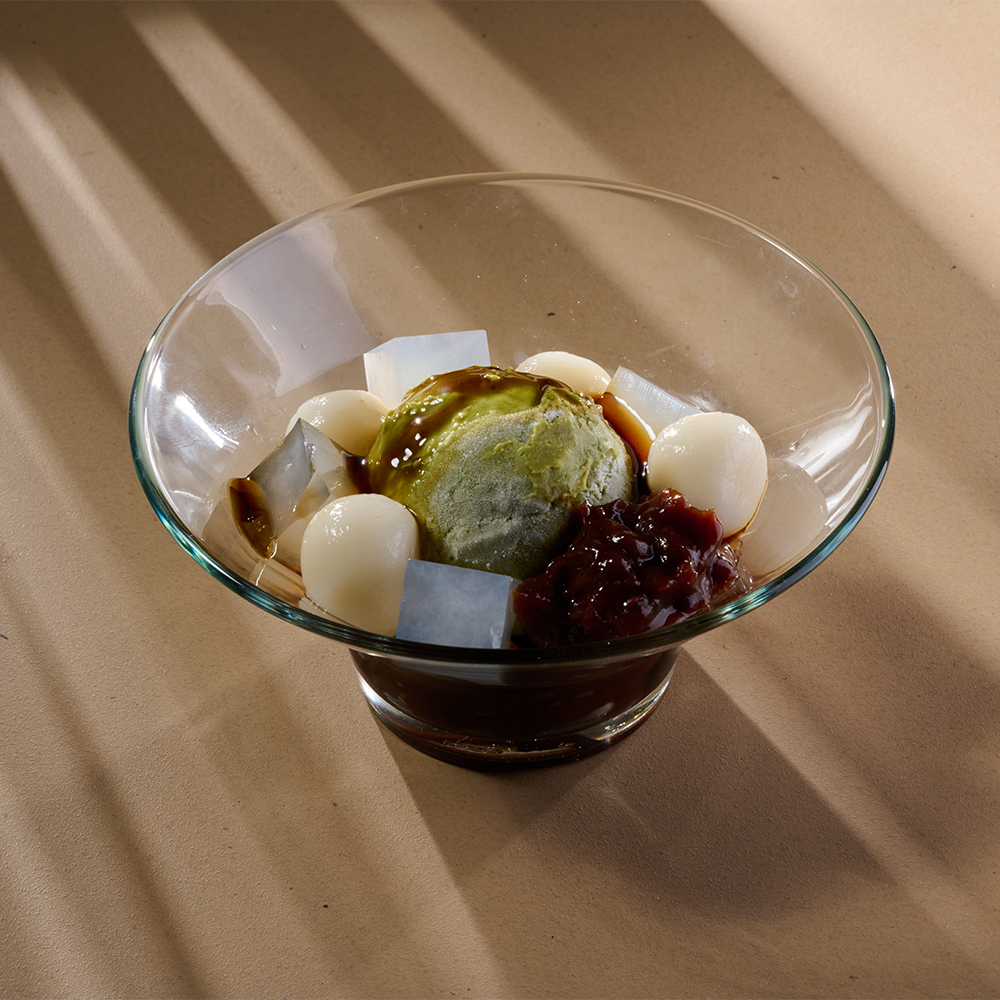 "I ended the meal with the Matcha Mochi Anmitsu that had a scoop of matcha ice cream with mochi, topped with red bean and anmitsu sauce. Every bite was sweet with each distinct flavour mixing well with each other. 
"All-in-all, my meal at Zipangu was extremely satisfying. The wide variety of dishes ensures that there's something for everyone. If you'd like a more private dining experience, Zipangu also has private rooms." —Aina Nur Sarah, Senior Lifestyle Writer
Address: Shangri-La Kuala Lumpur, 11, Jln Sultan Ismail, Kuala Lumpur
Opening hours: 11.30am – 2.30pm and 6.30pm – 10.30pm, daily (Closed on Sundays)
Contact: 03-2074 3900
Read more food reviews here.
| | |
| --- | --- |
| SHARE THE STORY | |
| Explore More | |