Food + Drink
Love Australian beef? You're not the only one—here's why it's so popular (plus, recipes to try!)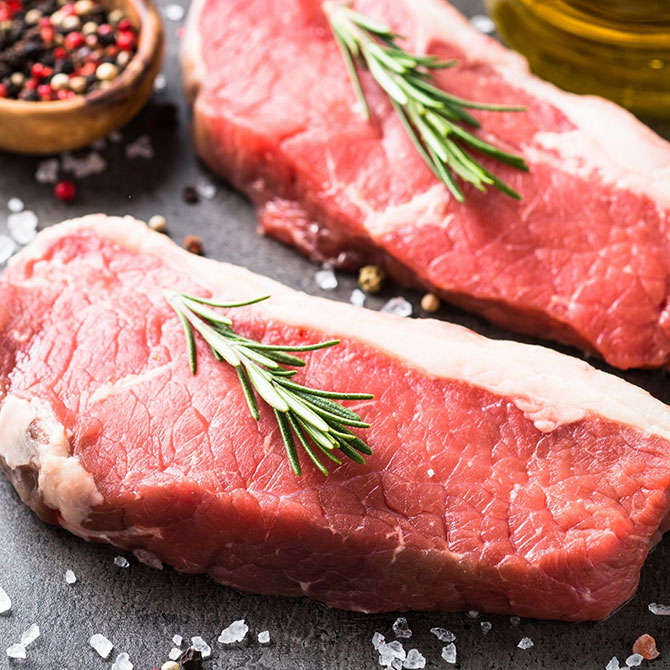 For fans of red meat, comfort food can be defined by a chunk of juicy steak. Preferably medium-rare—as most chefs like Jamie Oliver or David Chang and *cough* true foodies *cough* would have it. Whether you're getting it from an upscale restaurant or cooking it at home, you're likely to find two choices: Japanese Wagyu or Australian beef (including Wagyu and Angus varieties).
The former is arguably the most popular type of beef in the world, but the latter is the go-to option among middle- to high-income Malaysian households. In fact, Australia is the second largest beef supplier to Malaysia (after India). Some 45 per cent say Australian beef is their family-favourite, and 40 per cent say it's the first choice for their next beef purchase, according to Meat & Livestock Australia (MLA).
So, what makes Australian beef—or True Aussie Beef, as they call it—so popular in Malaysia? Here are the facts to show for it.
Psst…Read on until the end for a few recipes by veteran Chef Victor Chow to try at home!
Quality assurance and nutritional value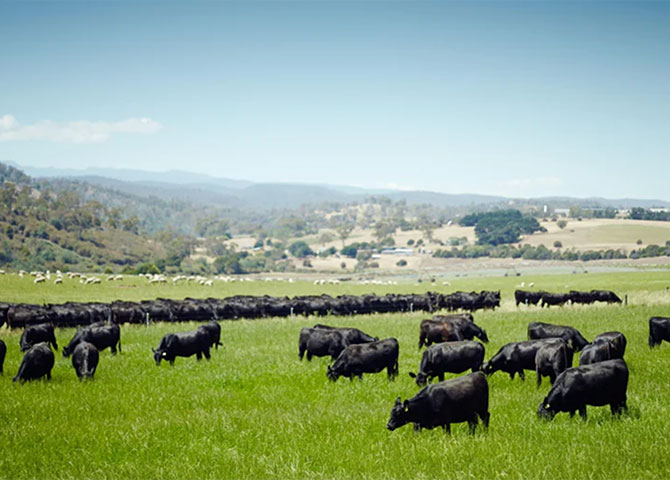 For context, the Australian red meat industry has been around for over 200 years. This has allowed its farmers and various stakeholders to continuously develop the processes to ensure the highest quality of beef, lamb and goat available. One major factor of its quality assurance lies in the country's pristine environments.
Most Australian cattle are raised on open pasture and are predominantly grass-fed or grain-fed, which is why they're naturally low in fat and cholesterol, while offering a higher level of Omega-3 fatty acids. Additionally, Australian livestock producers must adhere to strict government and industry regulations to ensure optimal animal health and safety, which contributes to quality grade meat.
While you often hear the health risks of red meat, it actually offers many nutritious benefits. As Mary Easaw, Consultant Dietician at CVSKL Hospital Kuala Lumpur, explains, red meat not only has among the highest sources of protein and zinc, it's also an important source of haem iron—an essential component of red blood cells that provide oxygen transport. By comparison, non-haem iron that is found in vegetable products is less readily absorbed by the body. At the end of the day, moderation is key when it comes to red meat consumption.
"There's no such thing as good or bad food. It's only your dietary habits that needs to be changed."—Mary Easaw
To further educate consumers and producers, the MLA has launched the "Red Meat, Green Facts" pocket guide and online resource for more important information about cattle, sheep and goat production in Australia, focusing particularly on animal welfare, protecting the environment, health and nutrition.
Safety and halal compliance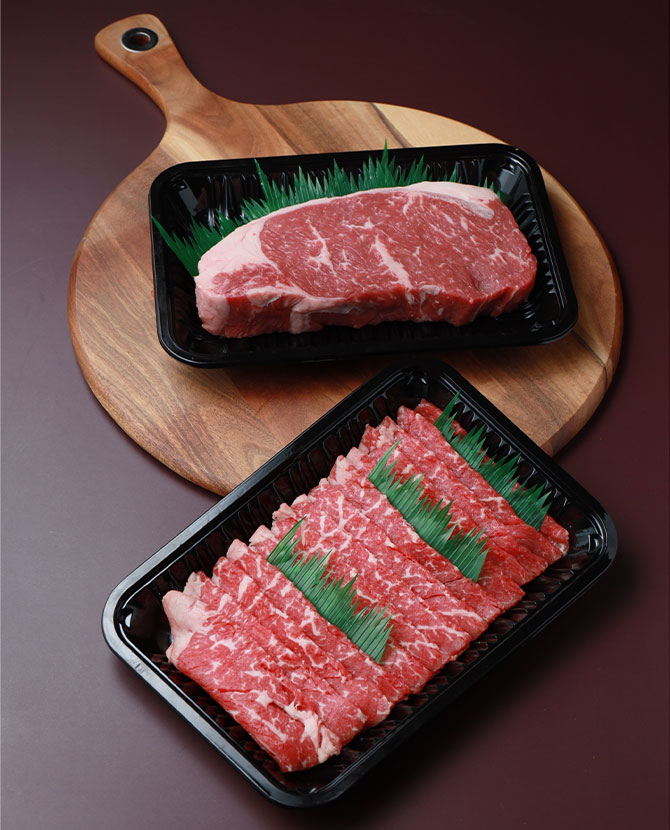 Since beef is especially popular among Muslim consumers, safety and halal compliance is another key priority for the local market. To address this concern, the MLA invests in food safety research and development (R&D) projects across the value chain to enhance product integrity and traceability from paddock to plate.
In terms of halal regulations, the MLA complies with strict standards required for producing halal meat and meat products by engaging Islamic organisations to supervise and certify its production processes annually. In other words, when you buy Halal Australian Beef and Lamb, you can be confident you are getting clean, safe and 100 per cent guaranteed Halal meat.
Recipe ideas to try at home
Pan Seared Striploin and Brocolli Salad with Black Pepper Garlic and Teriyaki Sauce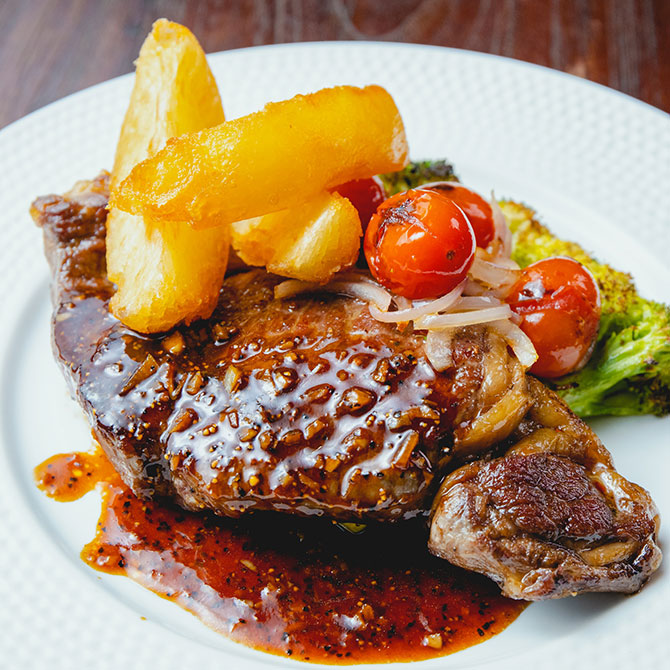 Ingredients
150g Halal Australian Beef Striploin Steak
A dash of sea salt flakes
½ tsp Paprika powder
80g Broccoli, steak-cut
30g Cherry tomatoes
60g Russet potato, peeled, cut into wedges
Salt and pepper for seasoning
Garlic Black Pepper Teriyaki Sauce
20ml Kikkoman Black Pepper Teriyaki Sauce
Garlic, peeled
Cracked black pepper
Method
Steam the potato wedges until soft but still firm. Put into the freezer to freeze for 30 minutes
To make the sauce: Saute garlic in oil. When fragrant, add in teriyaki sauce. Add water to dilute the sauce. Stir until combined and keep aside
Season steak with salt, pepper and paprika powder
In a medium-hot pan with oil, pan fry broccoli steak until done. Add in cherry tomatoes midway through cooking broccoli and season
Take out potato wedges from the freezer and directly deep fry at 170°C until golden colour. When done, take out to pat dry and season with salt
In a medium-hot pan, add some oil and place the sirloin on the pan to sear on one side for 3 minutes. Turn over to sear on the other side for 3 minutes
Remove the steak from the pan and rest it for 5 minutes
To serve, place broccoli and wedges onto a plate. Quickly deep fry the potato wedges again to ensure crispiness
Place the sirloin steak with the plated vegetables
Reheat the sauce and pour some over the steak. Serve immediately
Stir-Fried Beef with Leafy Greens and Black Bean Chilli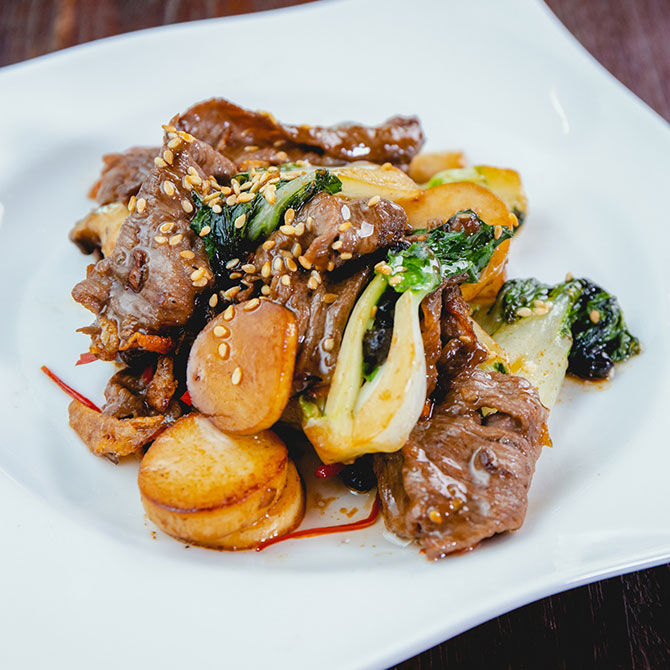 Ingredients
160g Halal Australian Beef or shabu-shabu slices
20g Preserved black beans
½ tsp Tapioca starch
½ tsp Light soy sauce
2 Cloves of garlic, sliced
1 Long red chilli, deseeded, julienned
120g Green leafy vegetables
½ tbsp Granulated sugar
Pepper and salt to taste
Toasted sesame seeds
Crispy fried shallots
Method
In a mixing bowl, mix tapioca starch with soy sauce and beef slices and marinade for about 10 minutes
Heat up canola oil in a wok or frying pan until smoking on high heat. Add in preserved black beans, followed by beef slices and quickly stir-fry for about 2 minutes until all sides are covered in sauce. Turn down to low heat. Place beef onto a plate and place aside to rest
In the same wok or frying pan, turn on to medium heat and add oil and garlic to fry until fragrant. Add some preserved black beans, then add in the green vegetables and red chilli and stir-fry for 1 minute
Add a teaspoon of water to the pan and cover to steam the vegetables
When ready, add in the rested beef slices and sesame oil. Toss the ingredients quickly
Season to taste with sugar, salt, and pepper
Place the ingredients onto a serving plate, sprinkle with toasted sesame seeds and fried shallots on top. Serve hot
For more information and recipe ideas, visit trueaussiebeefandlamb.my.
Read more food and drink stories here. 
| | |
| --- | --- |
| SHARE THE STORY | |
| Explore More | |