Ask any good chef and they'll tell you that fresh ingredients are the key to any good dish. KL is no stranger to farm-to-table dining albeit it has received a lukewarm reception. However, while most restaurants do not tag them as purely 'farm-to-table', many cite buying fresh produce from the local farmers (or Cameron Highlands). Then, there's nose-to-tail dining now with the inception of Entier by the Platform Hospitality Group (the same creators behind Botanica + Co and Bocosan), who wholly believes in the value of ingredients—every part of it.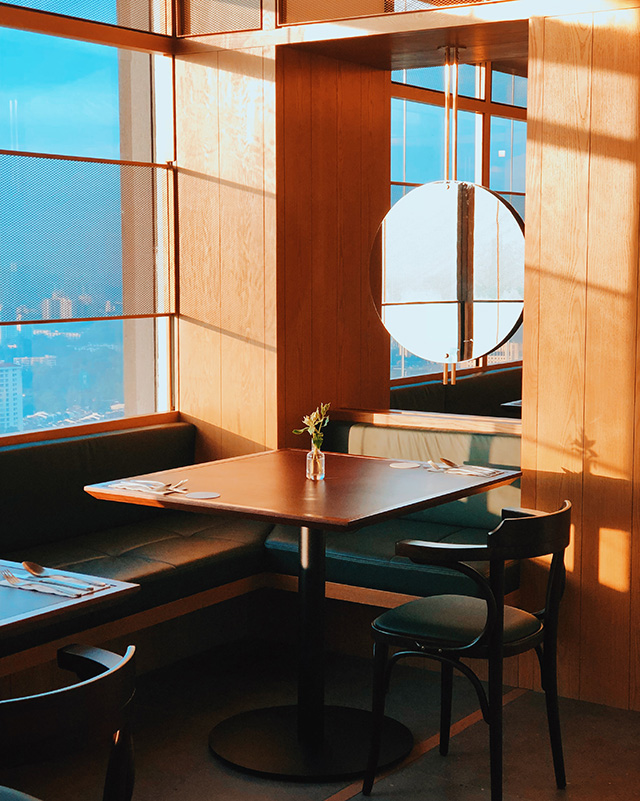 Perched high on the 41st floor of Alila Bangsar, the restaurant wears two masks depending on day or night. In the morning, it is the breakfast area for the hotel with a delightful menu of local-inspired flavours coupled with generous showers of natural lighting. When the sun sets, Entier comes alive with a warm glow from the interior, twinkling lights from the cityscape beyond the windows and a menu waiting to delight. And yet, classy and intimate as it may be, it's anything but stiff fine dining. After all, the menu is specially designed to be paired and shared, inviting interaction and a fun time.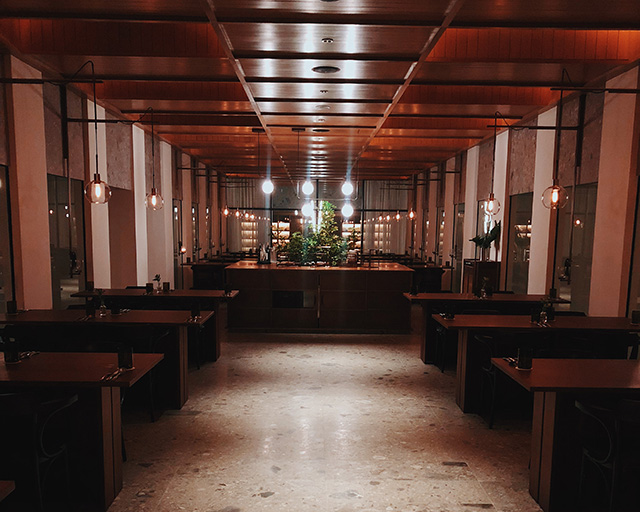 The man behind this menu is Chef Masashi Horiuchi, a Fukuoka native with over two decades of experience working in Europe. His impressive resume includes working alongside equally impressive chefs such as Philippe Groult, George Blanc, Antoine Westermann; as well as being the Sous Chef at two Michelin-starred L'Atelier de Joël Robuchon in London. That's not to say that the soft-spoken chef has forgotten his roots. Instead, it fused into a passionate, but balanced, culinary style—French techniques meet Japanese precision—with a deeper understanding and appreciation of food and its origins. His philosophy: "Good food makes people happy. It is a simple way to deliver happiness."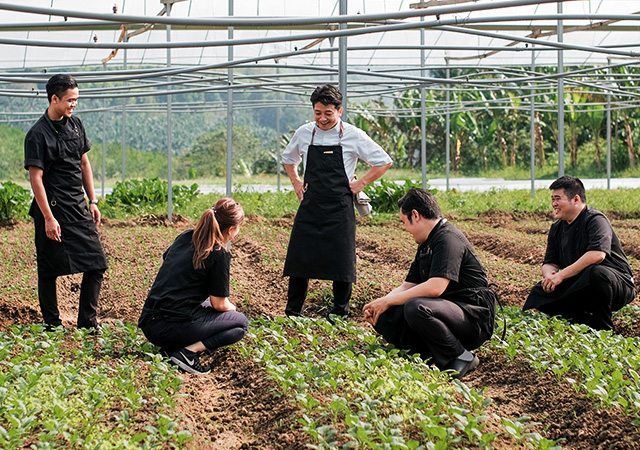 The ambience easily won me over so it was time to put the dishes to the test. Typical of nose-to-tail menus, each dish highlights a specific part of the animal or vegetable as the star of the dish. The need to turn unconventional parts into something appealing—visually and tastefully—meant Chef Masashi could unleash his creativity and true enough, all of the items I tried during my two visits looked elegantly placed and tasted different and playful on the palate. In total, I've tasted 16 items and these are my seven favourites that you should definitely try.
*Note: Entier is still in its soft launch phase and thus the menu is temporary, with more to come.
Side note: House-made sourdough with kombu butter
The bread and butter were so good that I believe it deserves a mention. I mentioned to the staff several times that Chef Masashi should bottle up that butter and sell it on its own. I cannot stop raving about the sourdough and butter—evidently.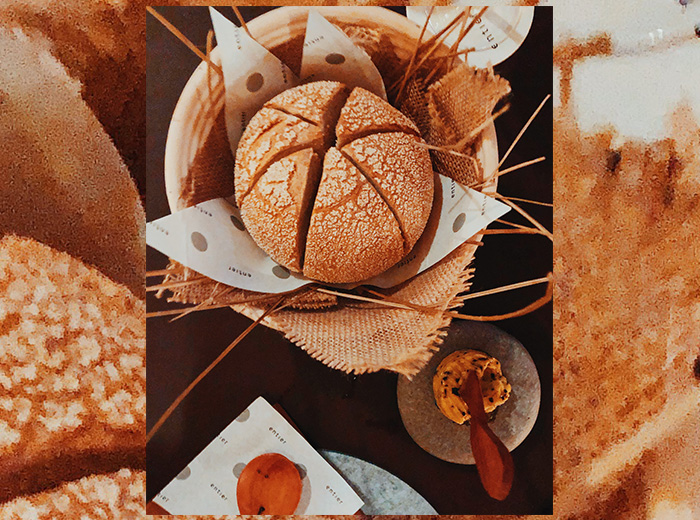 1. Baby Cuttlefish, RM61
If I had to rank my favourite dishes that I've tried at Entier, the Baby Cuttlefish would easily be in first place. Sautéed and spicy-marinated, mixed with glorious house-made stracciatella cheese, heirloom tomatoes and herbs, this was a palate teaser. I only wished there were a few more pieces of baby cuttlefish in the dish.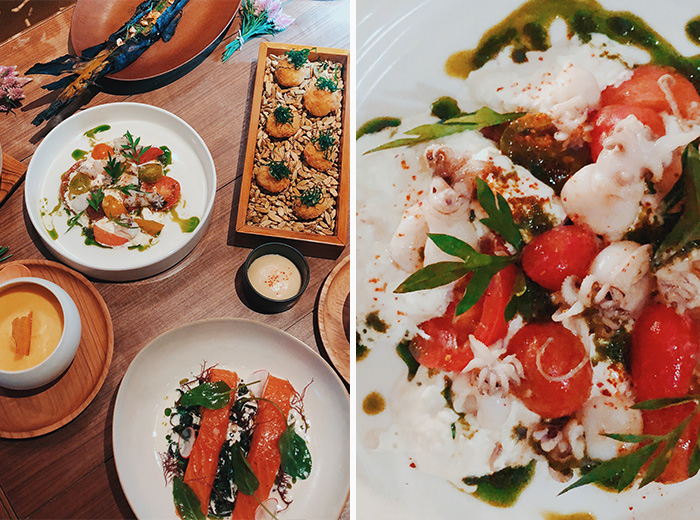 2. Escargot, RM30
Often cooked with butter and garlic, it was interesting to see Entier present their escargot within a crispy croquette stuffed with potato, burgundy garlic butter and herbs. And none of these said stuffings ever overpowered the star ingredient, be it in terms of flavour or portion. Rather, I must say that in one mouthful, one can taste the different textures of the dish, which keeps one guessing which is what but ends satisfyingly.
3. Ox Tail, RM37
This one's essentially comfort food and sits high on my personal ranking. The slow-cooked consommé is brimming with rich beefy nuances, where every spoonful merely makes one crave for another. This is beef soup for the soul. The cherry on top for this dish is actually an ox tail mantou—a soft bun meets tender meat in a few pleasurable bites.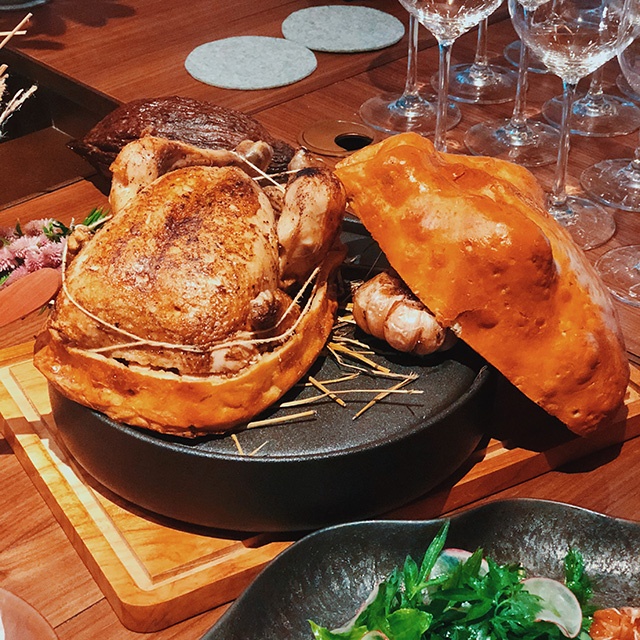 4. Chicken, RM117
Made for four or more to share, its presentation piqued my interest though admittedly, its price tagged to its name didn't. Wearing a salt crush dough 'coat', the roasted whole spring chicken caused a whole lot of "Ahhs" once said 'coat' is removed. It is also this 'coat' that adds that nice savoury taste to the very tender and delicately roasted meat. The accompanying chicken fat mashed potato is a complete guilty pleasure.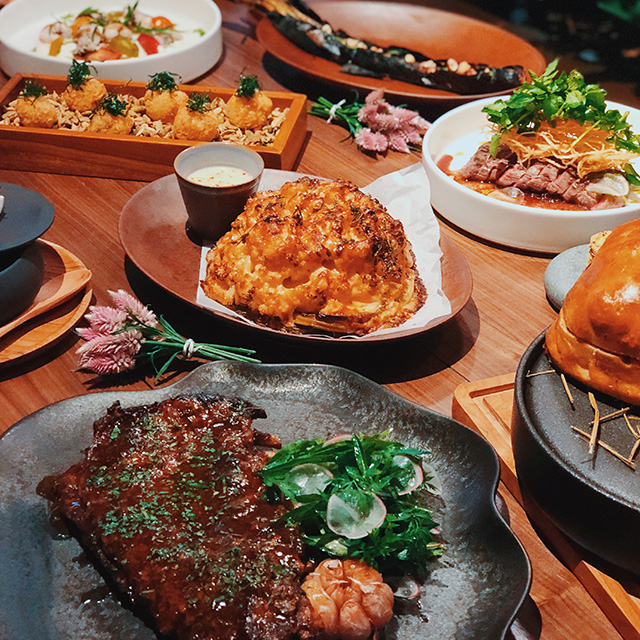 5. Cauliflower, RM32
Let me start out by saying that this isn't made for two people—unless it's your main. I personally love my cauliflowers crunchy unless they're boiled in some kind of curry. That being said, this roasted cauliflower is soft—easily portioned out with a fork—but at its heart is cheese and on the side is mornay sauce, and the combination is surprisingly good.
6. Chocolate & Cardamon, RM38
For a restaurant that takes pride in its nose-to-tail concept, its dessert should equally be boasted about. The ganache and chocolate cardamon ice-cream (made from 70 percent single origin chocolate from Pahang) topped with hazelnut feuilletine, salt chocolate snow and honey oat crumble still has my heart till today—rich yet bittersweet.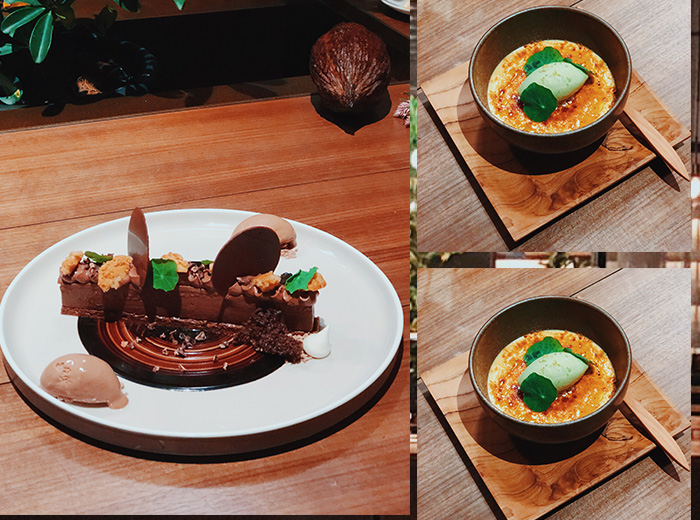 7. Lemon & Basil, RM30
Another item that caught my eye and rightfully so. Tangy and refreshing, the lemon creme brûlée and basil ice cream make the perfect end to a very heavy meal.
Side note: The champagne and wine
Entier is also very proud of its extensive curated wine and beverage list, with some options you can't find anywhere else. There were a few different glasses that I tried and two particularly stood out: The Laurent Robert Blanc de Blancs Champagne—well-balanced, refreshing and crisp—and the Domaine Combier Crozes-Hermitage from Rhone Valley—a rich Syrah with aromas of smoky bacon and raspberry with a slight peppery spice.
ENTIER
Address: Level 41, Alila Bangsar, No. 58, Jalan Ang Seng, 50470 Kuala Lumpur
Opening hours:
Mon to Fri, 6.30am – 10.30am
Sat to Sun, 6.30am – 11am
Tue to Sun, 6pm – 11pm
Phone number: 016 236 0596
| | |
| --- | --- |
| SHARE THE STORY | |
| Explore More | |