Pre-pandemic, it was a norm to catch-up with friends and loved ones at a bar or a speakeasy in KL—yes, even on weeknights (we won't judge, we've been there). Especially since we've got a couple of great places for amazing drinks, cocktails, and even bar bites. Of course, we're now living in the 'new norm', which has since seen the momentary pause of dine-ins and bar-hopping. In response, for both the business's sake and satisfying the cravings of loyal customers, these bars are offering takeaways or delivery options within the Klang Valley. We've listed ten best places to order your cocktail deliveries and threw in a couple of recommendations too. You're welcome.
1. W Kuala Lumpur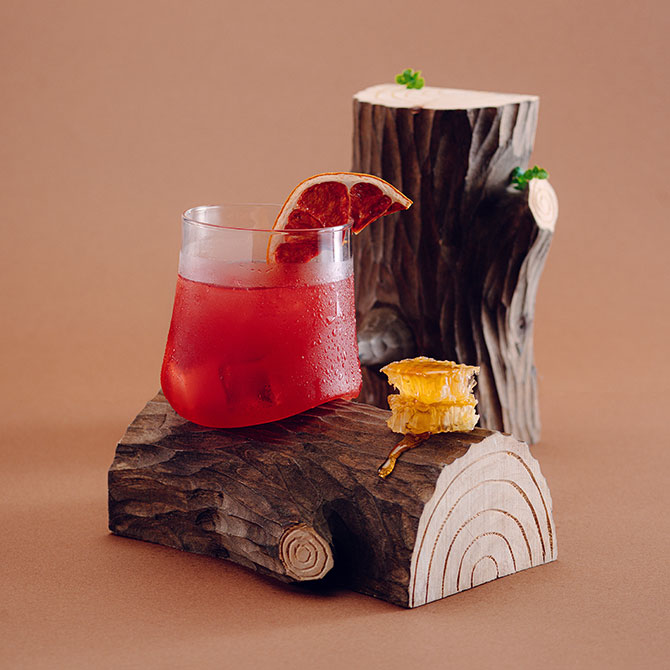 While we miss the stunning views and good vibes at W Kuala Lumpur's Wet Deck, at least we can still enjoy its signature drinks such as Kasturi Kiss, Native Highball, and The Hive Five. Speaking of, the hotel's Liquid Manager Siew Han Jun has curated a unique recipe for The Hive Five which you can easily recreate at home in just five simple steps with the Tanqueray Gin Mixology Kit (priced at RM388+). Perfect for gin lovers, the kit consists of a bottle of Tanqueray No. 10 gin, a Tanqueray Copa glass, a jigger and bar spoon, pomegranate juice, and dehydrated fruits, among other ingredients for you to play mixologist at home. With the kit, you'll not only be able to whip up this signature cocktail, you can also experiment with different recipes and garnishes and possibly come out of the lockdown with some serious mixology skills.
Address: No. 121, Jalan Ampang, 50450 Kuala Lumpur
Opening hours: 11am – 6pm
Contact: 03 2786 8888 / 012 347 9088
To order the cocktail delivery, click here. To order the Tanqueray Gin Mixology Kit, send the hotel a DM via Facebook or Instagram, or contact 03 2786 8888 / 012 347 9088.
2. Concubine KL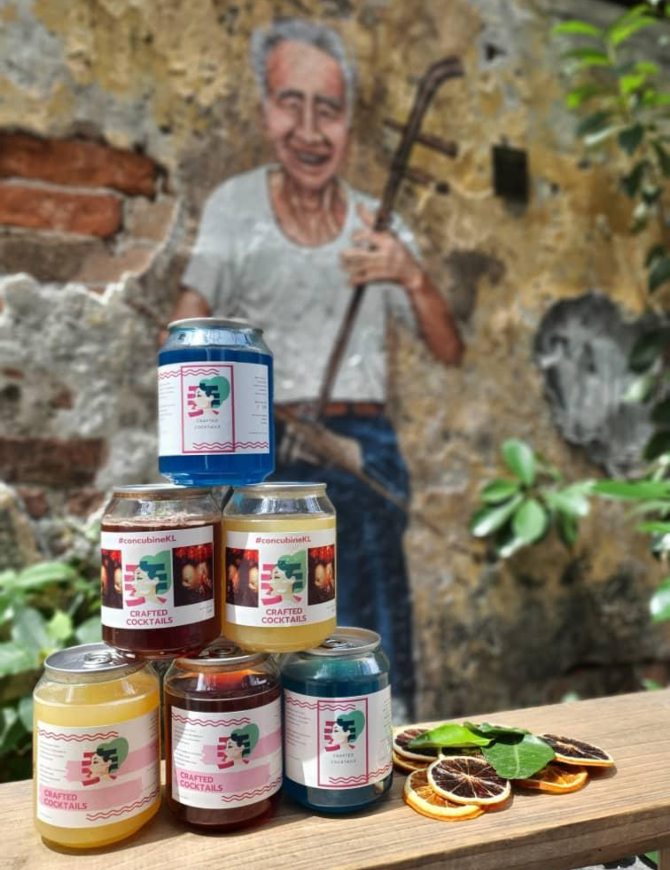 Concubine is the night-time jewel of Chinatown. In light of the second MCO, Concubine is now offering six flavours of their new canned cocktails. You can expect to find cheeky twists on classics like the Quarantini (priced at RM35), which is their version of the perennial martini, as well as the Peach-hattan. Priced at RM38, the Peach-hattan is Concubine's distinctive take of the classic Manhattan drink, combining Chivas 12 whiskey with a refreshing Creme de Peche and tangy orange bitters.
View this post on Instagram
Address: Lot 2, Jalan Panggong, City Centre, 50000 Kuala Lumpur
Opening Hours:  11:30am – 8pm
Contact: 014 711 2185
To order your cocktails, click here. You can place your orders by clicking here for food and here for other drinks on the menu.
3. Coley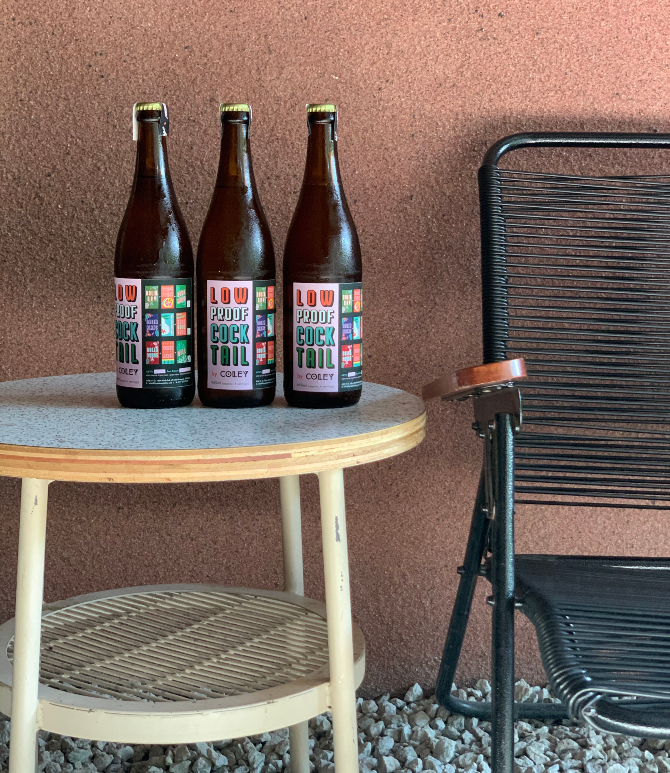 If you're a frequent pre-pandemic bar-hopper, you'll recognise Coley as the quaint bar at the end of Bangsar's Jalan Abdullah. It was even named one of Asia's 50 Best Bars in 2019. While Coley is closed for dine-ins, they're open for cocktail deliveries. If you're indoors and feeling spontaneous, try out their two breakfast cereal-infused flavours. Dubbed Coley's Corn Flakes, a bottle contains Cucielo Branco Vermouth with clarified cornflake milk and cascara tea while the Koley Krunch contains Cucielo Rosso Vermouth with clarified Koko Krunch milk and cold brew coffee. They are both priced at RM85 a bottle and are perfect for a weekend brunch. Coley will also be serving up their regular series of Low-Proof Cocktails which feature Dolin vermouth, elevated with fresh juice and herbs.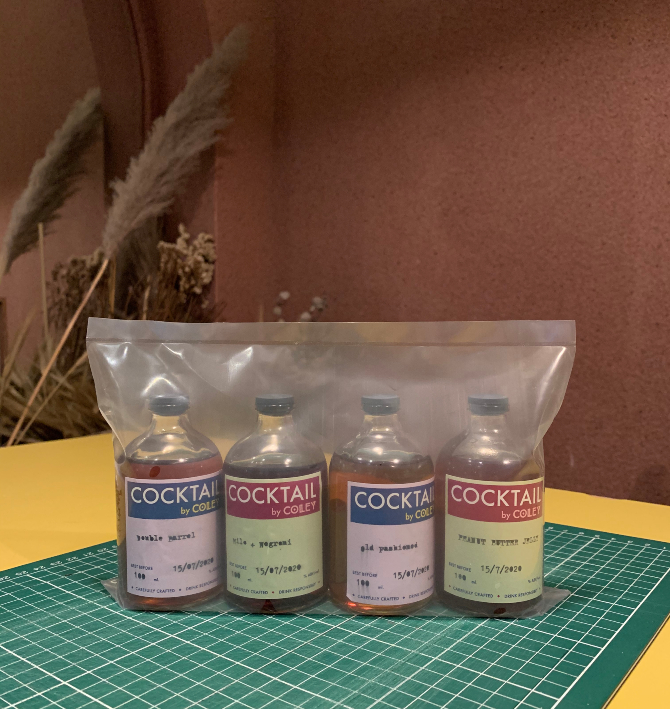 Address: 6-G, Jalan Abdullah, Bangsar, 59000 Kuala Lumpur
Ordering Hours: 12pm – 5pm (closed on Sunday)
Contact: 019 270 9179
Send Coley a direct message for delivery.
4. Pahit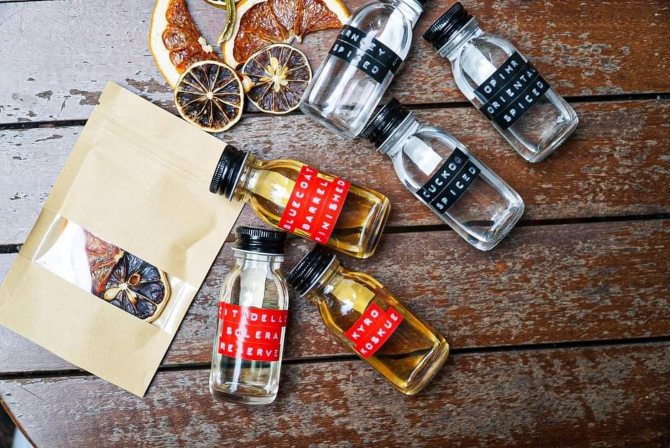 In Klang Valley, Pahit is the master of all things gin, from your classic gin and tonics to gin-infused cocktails. While we can't visit the rustic bar set in a 1920's shoplot, we can still enjoy their contemporary gin-based creations. For starters, their bottled G&Ts are infused with a local twist. Try the Jackfruit & Lime or the Pineapple & Basil if you're keen on something refreshing. If you are looking for something a little more complex with intense flavours, try one of the Cocktail by Pahit canned drinks. The main ingredients include London Dry Gin with homemade falernum syrup and a blend of mint, pineapple or lime juice.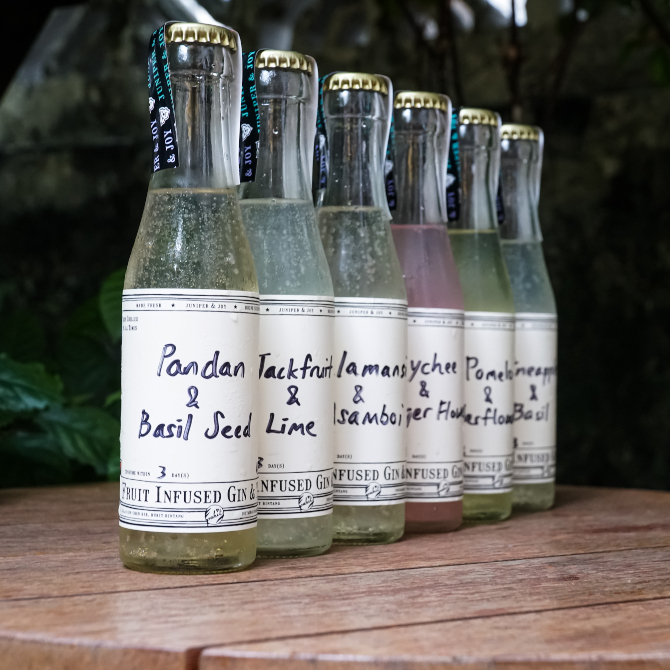 Address: 3, Jalan Sin Chew Kee, Bukit Bintang, 50150 Kuala Lumpur
Ordering Hours: 12pm – 7pm (closed on Monday)
Contact: 03 2110 0776 or 011 2339 2756
Send Pahit a WhatsApp message at 011 2339 2756 to order.
5. PS150
View this post on Instagram
PS150 is typically the ideal place for a Valentine's date night with its cosy booths and soft lighting. While we can't enjoy the romantic ambience of the bar just yet, PS150 offering the next best thing: delivering refreshing drinks right to your doorstep. Most recently, they collaborated with Pernod Ricard Asia to launch a new range of canned cocktails based on the six elements. The set of six cans are priced at RM180, or RM35 each. For whiskey lovers, you'll enjoy Wood which is made from a combination of Chivas 12 with rosemary honey, clarified citrus and Lapsang Souchong. If you're feeling "fiery" (pun intended) opt for the vodka-based Fire, which is infused with basil, chilli and clarified tomato for an extra kick. For something on the tamer side, go for Infinity, which is made from Jameson paired with Earl Grey, tangerine, clarified citrus and ginger ale.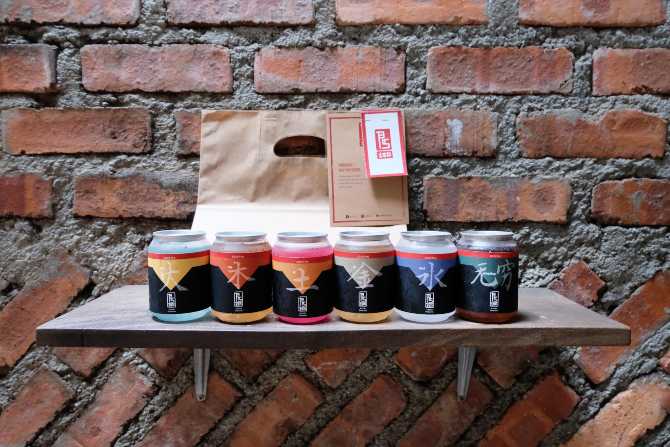 Address: Ground Floor, 150, Jalan Petaling, City Centre, 50000 Kuala Lumpur
Ordering Hours:  2pm – 7pm
Contact: 03 7622 8777 or 012 518 7550
To place an order, WhatsApp 012 518 7550 or click here.
6. Hyde at 53M & 61Monarchy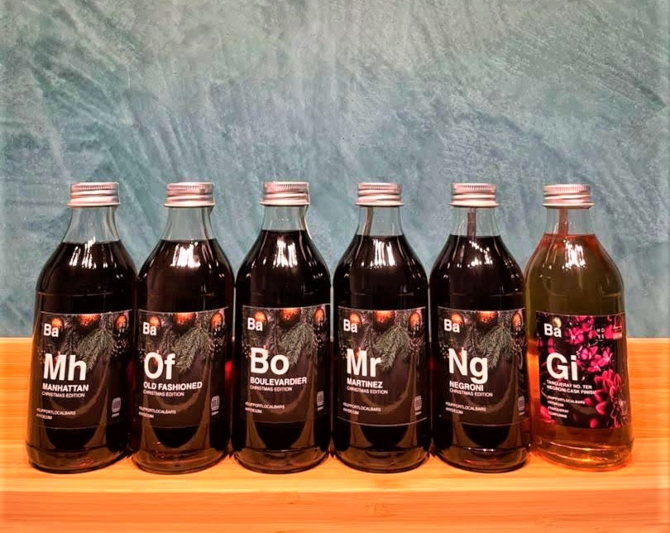 Hyde at 53M and 61Monarchy are sister bars both offering a unique array of drinks. At Hyde, the Barrel-aged Cocktail (priced at RM100++) is one of their signatures. According to Chris, the bar's manager, the secret to the added layer of flavour is by aging the cocktail in their own oak barrels. "This process creates a depth of character that cannot be achieved with mixing alone," he says. If you want to try one of the refreshing "highball" drinks, you can choose from the Beefeater Tonic, Jameson Dry, or the Chivas Highball (priced from RM76 or RM96 for a set of three cans).
61Monarchy on the other hand offers a mix of whiskey samplers and cocktails. There are over 400 different whiskies housed in 61Monarchy, but one of the most popular items on the menu is actually the new Tanqueray No. Ten x Infusion Series: Chinese Tea (priced at RM150++). This gin set combines the Tanqueray No. Ten with a selection of five different Chinese teas, each representing the different styles of tea. You can enjoy them on the rocks or with a splash of soda.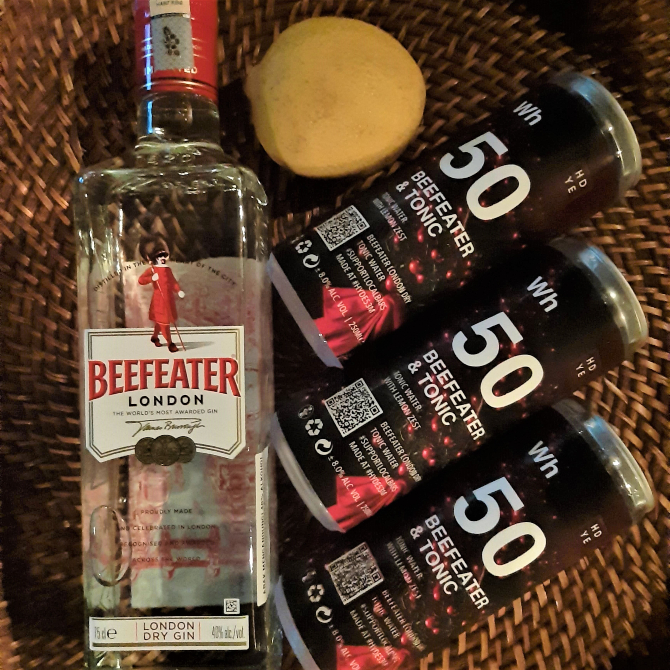 Opening Hours: 11am – 7pm (closed on Sundays)
Contact: 018 213 9291
Address:
53M, Jalan SS 21/1a, Damansara Utama, Petaling Jaya 47400
61M, Jalan SS 21/1a, Damansara Utama, Petaling Jaya 47400
Click here for the full menu. Delivery services are available within Klang Valley.
7. Jann KL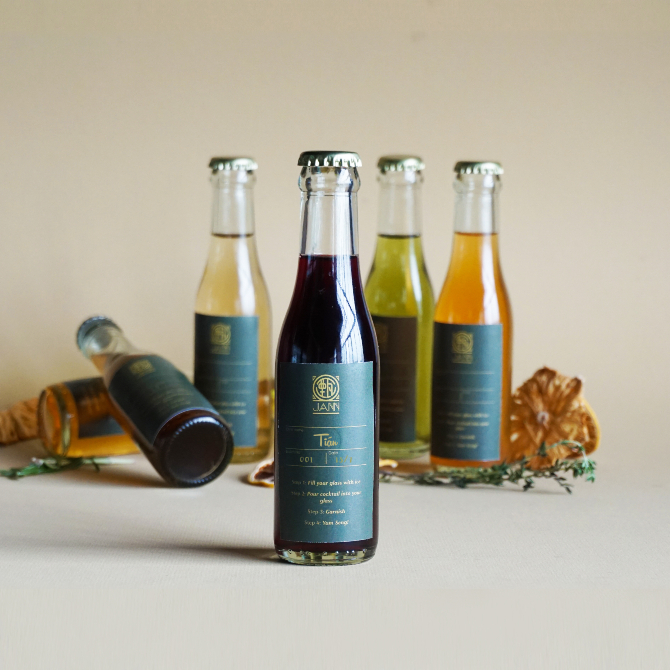 Jann has released six bottled cocktails to pique the senses and they couldn't have come at a better time. The ready-to-drink, craft cocktail range is called the Six Senses Flight. It is perfectly pre-packaged and served with dried fruit garnish to complete the sensory experience. The Six Senses Flight is all about evoking the sense of taste. Tián is made from a delightful mixture of Absolut Vodka, red wine, rose syrup and orange juice. Xián is more on the savoury side and is made from Chivas Extra, Sweet Vermouth, caramel and salt. If you enjoy something spicy, go for Là. It is made from a mix of Olmeca Tequila, mango juice, ginger and calamansi. Priced at RM138++, the Six Senses Flight can be served with ice and enjoyed by just about everyone.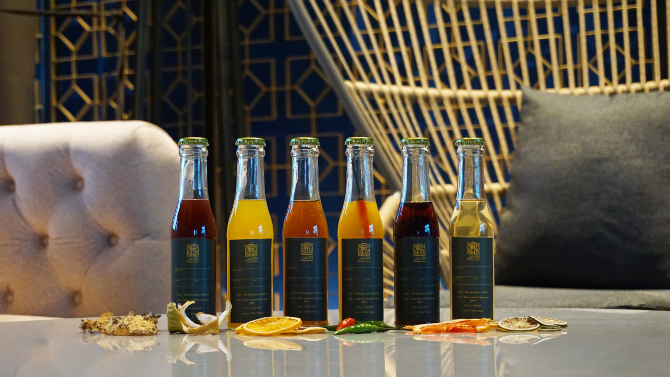 Address: Level 7 at Four Points by Sheraton Kuala Lumpur, Chinatown
Opening Hours: 2pm – 8pm
Contact:  03 2035 7333 or 012 507 3327
To order, call or WhatsApp 012 507 3327. Free delivery within a 10km radius.
8. Locker & Loft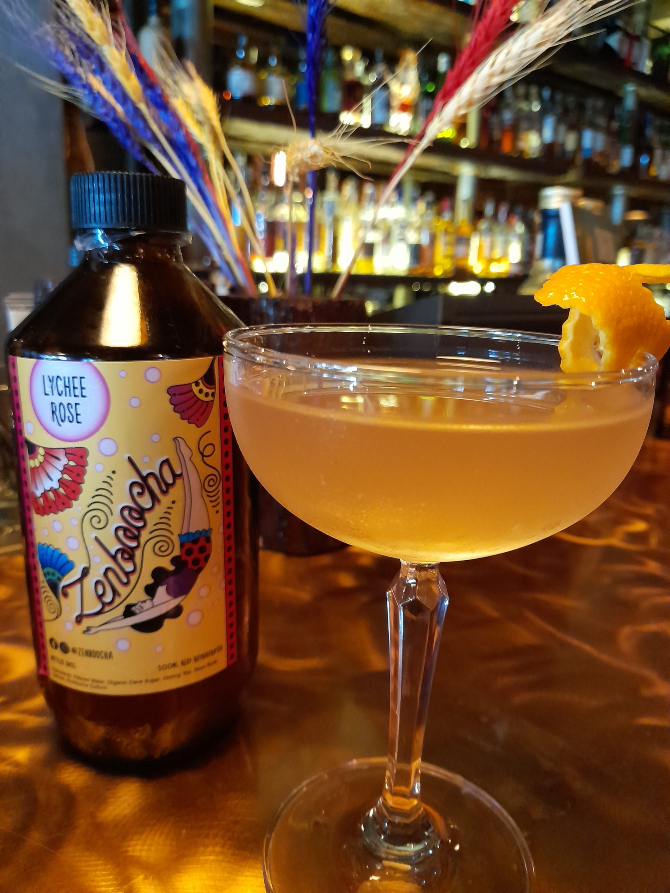 Locker & Loft is a discreet bar hidden behind nondescript lockers in an unassuming shophouse in Damansara Kim. Both a bar and restaurant, it's popular for its ingenious cocktail creations using local ingredients. Two of their best-sellers are the Nasi Lemak Babi Locker, and L&L Tommy's Margarita. They even have an unnamed vodka-based rasam cocktail which includes a kat chai mix, Midori and of course, rasam. For a family dinner session, consider the mojito punch bowl dubbed The Baldi. A fan of gin? They have their own gin too and it's called Jin. This week, Locker & Loft will also be delivering kombucha cocktails with the brand Zenboocha, as well as homemade fruit beers.
View this post on Instagram
Address: 40A, Jalan SS 20/10, Damansara Kim, Petaling Jaya 47400
Opening Hours: 12pm to 8pm
Contact: 03 7496 7222 or 017 377 3766
Click here for the full menu and to place your orders. Alternatively, WhatsApp 017 377 3766.
9. The Fire Grill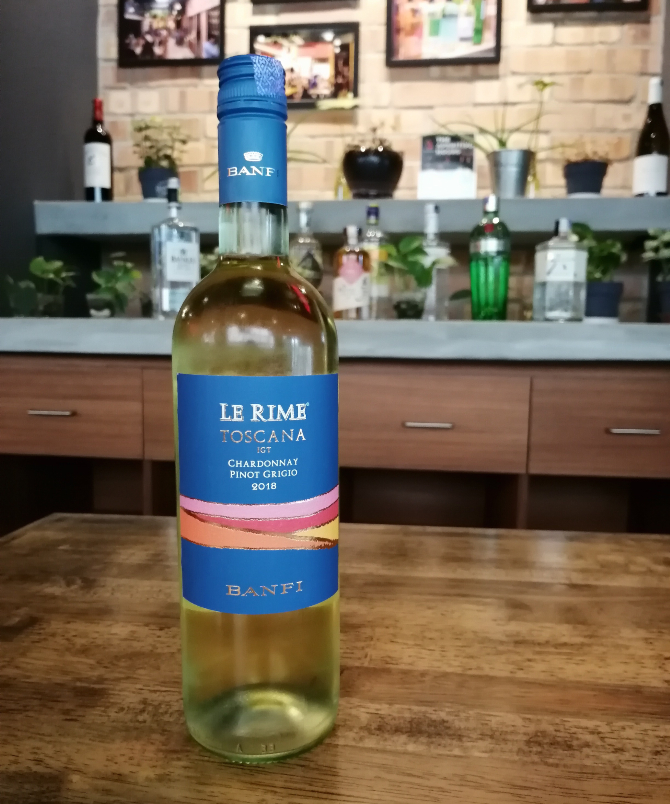 Not everyone enjoys a cocktail and that's ok. How about a bottle of wine courtesy of The Fire Grill instead? Their house specials are the Cabernet by Enira for red wine and the Banfi Le Rime Toscana IGT for white wine. The Cabernet by Enira is a deep ruby Cabernet Sauvignon with a rich fruity and nutty taste. The Banfi Le Rime Toscana IGT is a delicious Pinot Grigio derived from tropical fruit with floral notes and a vibrant acidity. They each provide something pleasant and refreshing for the palate.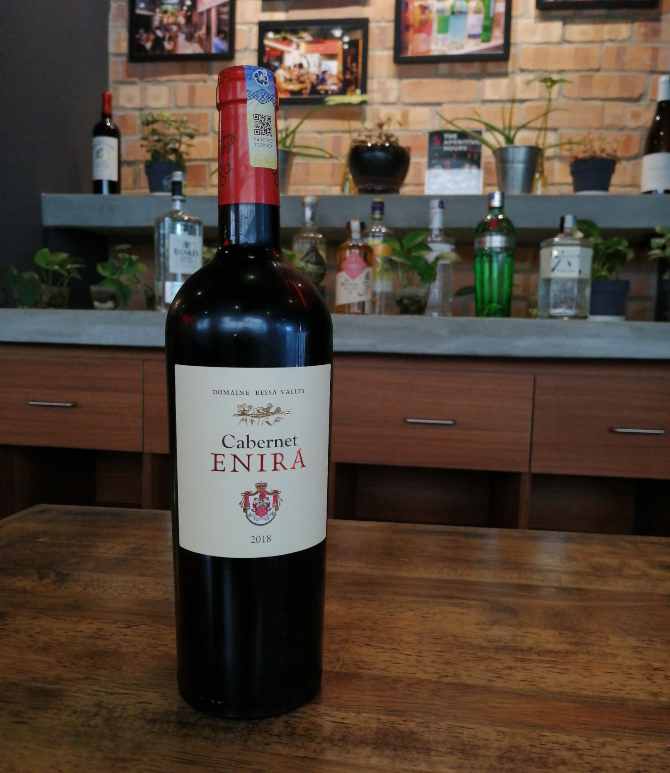 Address: 24, Jalan Datuk Sulaiman, Taman Tun Dr Ismail, 60000 Kuala Lumpur
Opening Hours: 12pm to 7pm (closed on Sundays)
Contact: 03 7492 2197 or 018 355 0642
10. The Deceased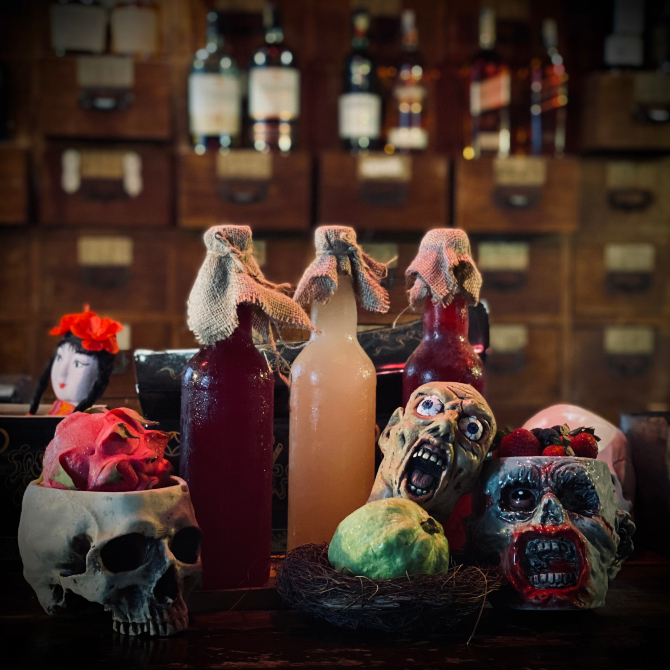 If you enjoy spooky speakeasies and have a love for the undead, this bar is worth a post-MCO visit. But until then, delivery it is! The Deceased is the first in Malaysia to brew its very own, refreshing Homebrew Fruit Beer made with all-natural fruits and no artificial ingredients. The Homebrew Fruit Beer contains seven per cent of alcohol and comes in three different flavours; pineapple (priced at RM50), guava (priced at RM55) and mixed berries (priced at RM57). Homebrew is best served and enjoyed when chilled and can also be mixed into a homemade cocktail, which makes it perfect for those who want to create their own drinks during MCO. Have fun with it and who knows? You could be making the next 'dalgona coffee', but a cocktail.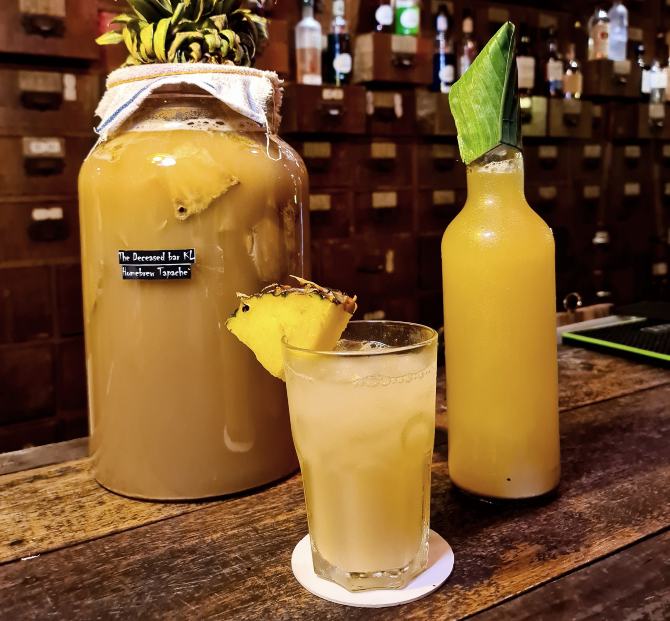 Address: 55, Jalan Sultan, City Centre, 50000 Kuala Lumpur
Opening Hours: 11.30am to 8pm
Contact: 018 200 0262
Order at The Other Kitchen or WhatsApp 018 200 0262.
For more food and drink recommendations (deliveries included!), head over here.
| | |
| --- | --- |
| SHARE THE STORY | |
| Explore More | |