Food + Drink
Bocosan Izakaya @ Bangsar South: Japanese izakaya experience redefined
Good food meets great space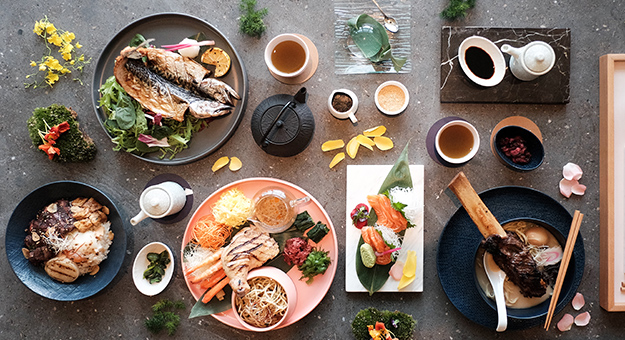 I have to admit. It was the fusion of Scandinavian meets Japanese interior of Bocosan Izakaya that attracted me—the warm timber panels and soft paper screens, the terrazzo flooring, the geometric ceramic-tiled walls, the copper accents matched with indigo blues, the tableware. After all, as much as we Malaysians are foodies, some of us also care about aesthetics. But dear restauranteurs, if your food doesn't make the cut, the ambiance you create won't matter. It's a fine line. So in terms of design, Bocosan Izakaya gets all the right ticks, which doesn't come as a surprise since it's the sister company of Botanica + Co and Botanica Deli.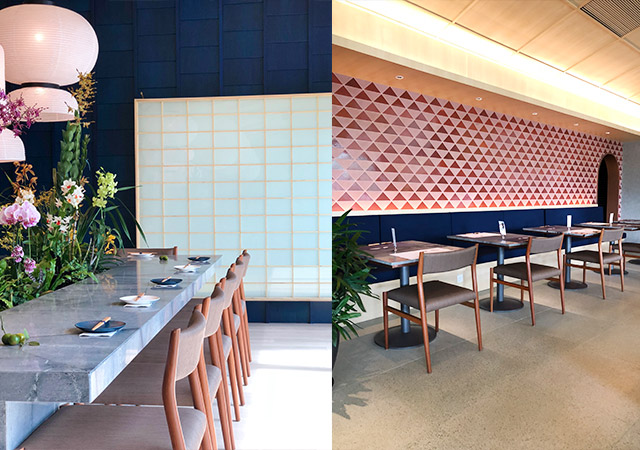 The concept is based on an izakaya, or a Japanese tavern, where traditional customers find comfort in the food in an informal setting. Bocosan Izakaya elevated that concept with a certain level of effortless sophistication in its interior but the food remains very much tied to the original; which is why they hired Executive Chef Mitsugu Iwashiro. A true-blooded izakaya chef who started his culinary career at a local izakaya in his hometown Hiroshima, Iwashiro has since sharpened his craft with stints in Tokyo, Singapore, Thailand and Dubai. The result is a menu of familiar favourites that exceeds the passing grade.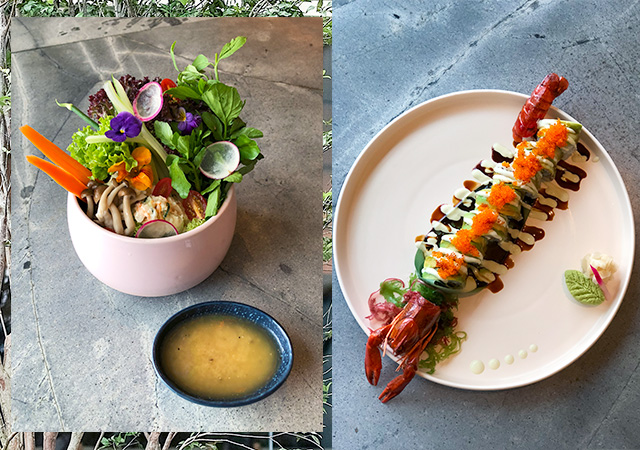 We started off with the Bonsai Salad, a gorgeous and colourful arrangement of the freshest produce, a side of mashed potatoes and mushrooms. We're told the greens change on some days depending on what Iwashiro gets from their suppliers. Next, we had the Bocosan Maki featuring flesh from a deep-fried yabby lobster and its remnants used for presentation points. While it's evident the roll aims to please, somehow the combination of the sauces and the avocado overpowers the yabby itself—and it's a sizeable chunk as well.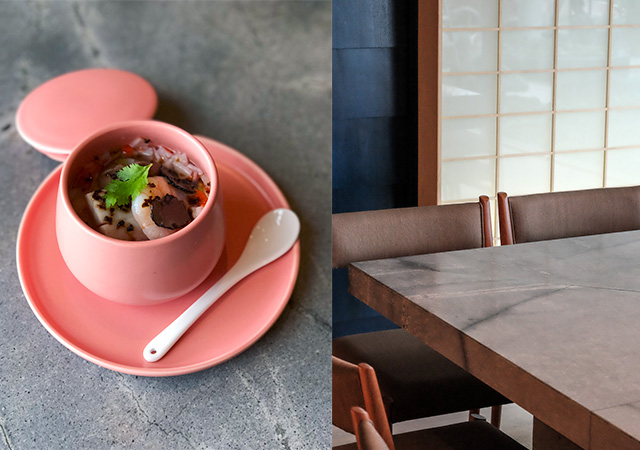 Our last appetiser was even more welcoming: Truffle Chawanmushi. As I lifted the lid off the cup, I was met with a seductive waft of the smell of truffles and atop the layer of the egg custard is a huge prawn. It was the first sign that portions here are generous. The texture was soft, delicate and silky and within it, more ingredients to go with. Unfortunately, the taste of the truffle was but a slight tinge, contrasting with the strong fragrance it emitted earlier. However, I did take five minutes to take some pictures before digging in (loving the iPhone 8 Plus' camera. Tip: Portrait mode for food shots make a huge difference as you can see in this review).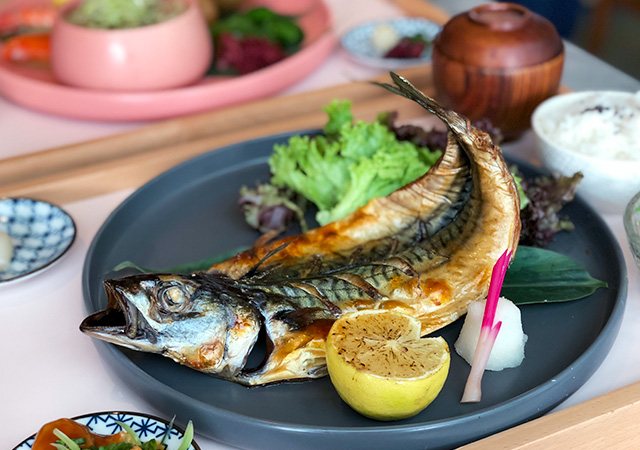 As we visited during lunch hour, mains are offered as sets. No complains there, especially since the price point is absolutely value for money. Take the Saba no Shioyaki set for example, it's RM45 and the fish is huge. The flesh was rich and succulent, had just the right amount of salt and grilled to perfection.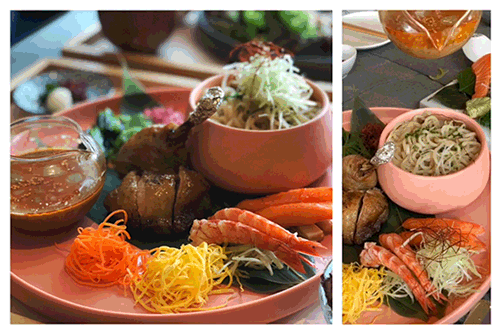 My favourite, however, is the Bocosan Hiyashi Ramen, chilled ramen with various toppings (including chargrilled chicken) and flavourful sesame-based dressing poured over it. The noodles are made by local Japanese supplier and hence, it sports that authentic, chewy texture. If you love raw fish, do try their assorted sashimi set for some of the freshest, velvety cuts.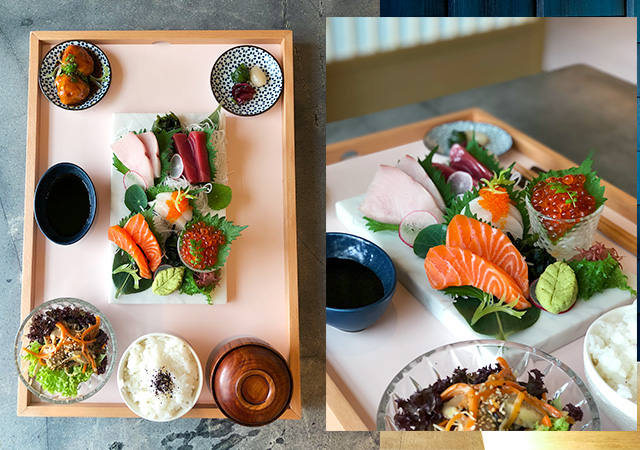 All good things come to an end but it was a sweet one at Bocosan Izakaya. Dessert was their Mizu Shingen Mochi that's enjoyed with roasted soybean powder and sweet sauce. Light and fragrant, it was exactly what our stuffed stomachs needed. Our palates were pleased, our hearts were content, and our Camera Roll satisfied. That's the fine balance we're all looking for.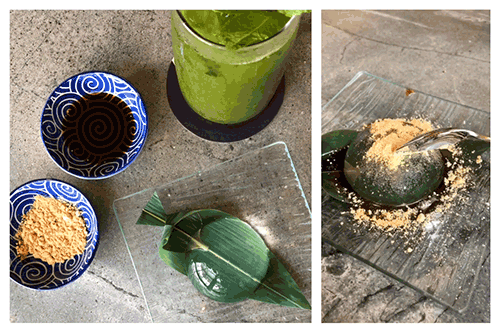 Bocosan Izakaya
Unit G-2A & 2B, Ground Floor, Vertical Podium, Avenue 3, Bangsar South (next to Botanica + Co)
Opens for lunch (11.30am – 3pm) and dinner (5.30pm – 10pm), Mon – Sun
Phone: 03 2242 2316
| | |
| --- | --- |
| SHARE THE STORY | |
| Explore More | |