Food + Drink
7 Reasons why you should visit Mr Chew's Chino Latino Bar
Chino in flavour, Latin in spirit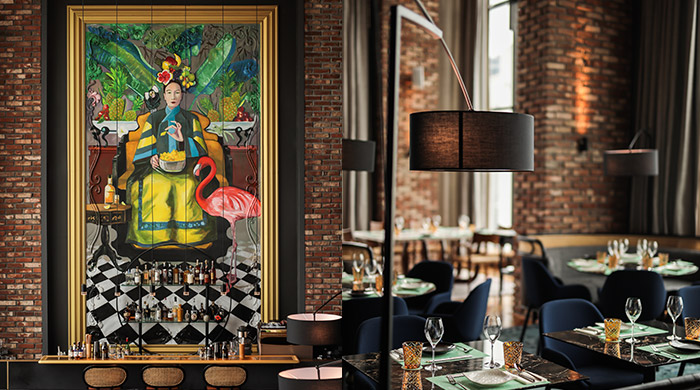 Mr Chew's Chino Latino Bar is easily one of KL's most Instagrammed eateries at the moment and with good reason! Located at the highest floor of Wolo Hotel in Bukit Bintang, the restaurant looks impeccable in design and is accompanied by a different view of bustling Kuala Lumpur — different than say, the one at Troika Sky Dining. I mention this because Mr Chew's is the brainchild of the same team.
Now the question that remains is: What do they serve? First of all, #mrchewsays it refuses its menu to be known as fusion. It's a little bit of Chinese, a little bit of Japanese, a little bit of Thai — a little bit of everything with some Latino spirit. Portions here are served sharing-style and the dishes are created by Executive Chef James Thong and inspired by founder Eddie Chew's family recipes. So how does the place really fare? Well, read on for my seven favourite things/dishes at Mr Chew's Chino Latino Bar.
1. The interior: Warm and inviting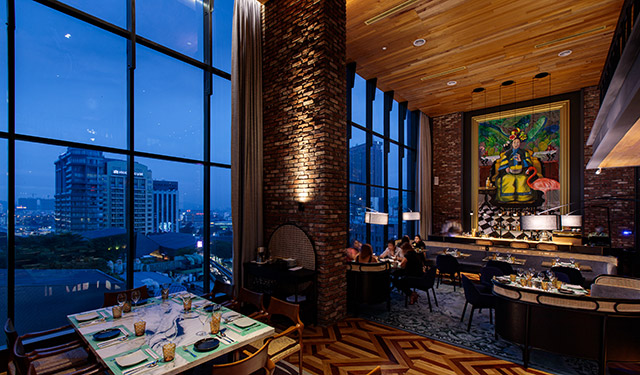 I need to get the contact of Mr Chew's interior designer. Formerly a duplex loft, the place boasts of floor to ceiling windows that offer a view, and plenty of natural lighting in the evening for those Instagram-worthy photos. The dining space is split between two floors and a few cosy yet classy private seating areas. Take the other staircase and you'll find the bar (complete with a champagne bathtub). The other details of the restaurant that I love include the marble tables, Herringbone-tiled floors, Christian Lacroix fabric prints, and the Japanese-made tableware. Oh, and that by-now-iconic painting of an Empress Dowager-like character with her bowl of tacos and a bottle of tequila.
2. Appetisers are given a new breath of life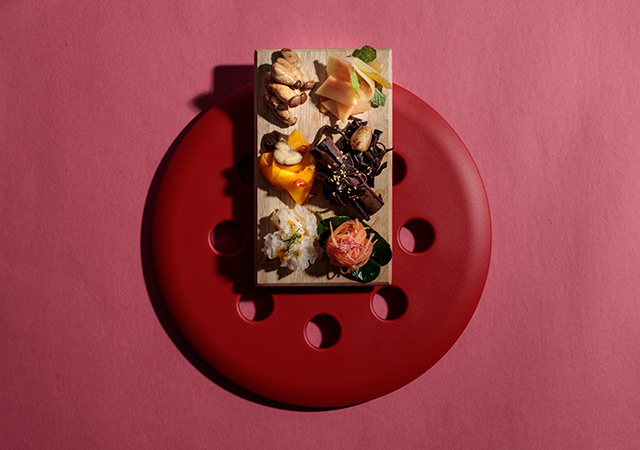 Who knew pickled dishes could be such a stranger (and tender!) to the palate. We tried six items on the Pickle Board and each equally intriguing, light and playful. The spicy pumpkin didn't exactly taste like its name suggests but it was unexpectedly and positively crunchy. Adding a passionfruit flavour to the white fungus was surprising at first bite but adored.
3. My second favourite char siew pau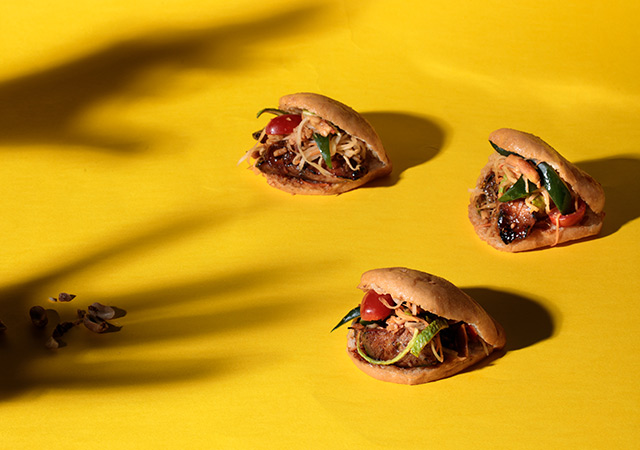 … Except it's not actual char siew but catfish that has been marinated for twelve hours and sports a similar shiny, sticky caramelised exterior. The taste is divine, and I'm not much of a fish person. Accompanied by som tam, it's stuffed in a crisp, deep fried bun.
4. Somen, so good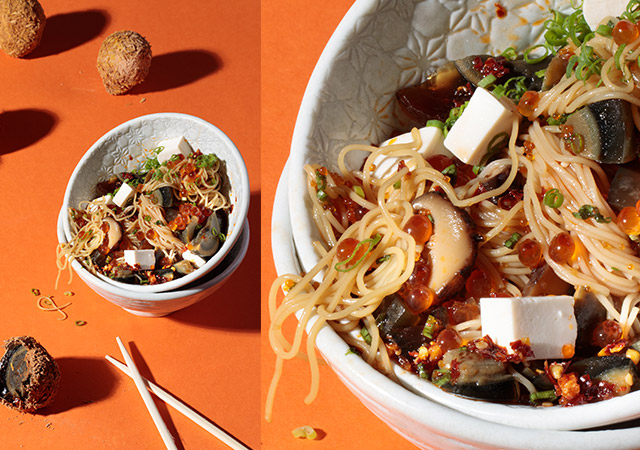 The cold noodles with century egg, tofu, salmon roe and spicy Szechuan sauce may sound like a simple dish but the combination is pure addiction. I couldn't stop thinking about it throughout our dinner. #pleasesirmayihavesomemore
Side note: The nori tacos are one of the favourite Small Plates there as well.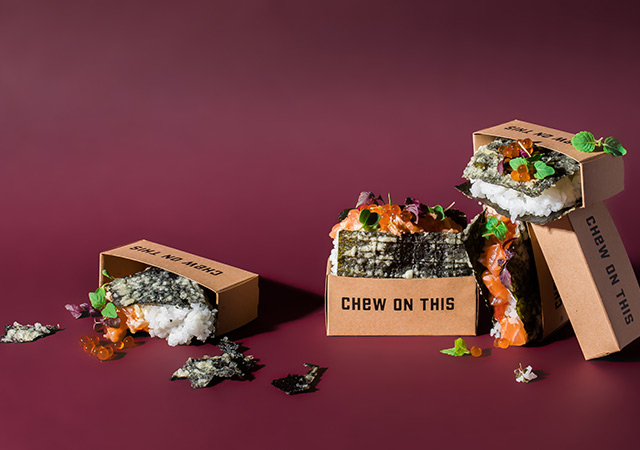 5. The surprising Sides of Mr Chew's
We tried two from the menu: Mr Chew's Special Fried Rice and the Organic sweetcorn kernels, butter & shallots. The former is special because it uses five types of grains, each individually boiled before hitting the frypan (or wok, whichever Mr Chew uses). The result is essentially crispy fried rice.
The latter, as we're told by Chef James, is interesting because the restaurant sourced white-and-yellow corn from a small farm in Cameron Highlands. This particular farm grows in small quantities and usually exports the produce to Singapore. Unlike pure yellow corn, you can actually strip off the skin of a white-and-yellow corn and eat it raw. The taste is sweet and juicy — almost like you're biting an apple.
6. No fishy business — the pan seared barramundi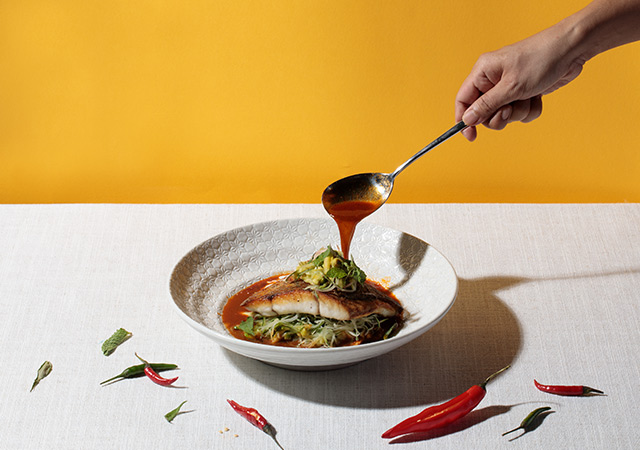 It's rare for a fish dish to successfully fish a compliment out of me since I'm not usually a fan, but this one did it, or rather, the sauce did. Pan seared with spicy tamarind chilli sauce, coconut cream and pineapple as well as avocado and ginger flower salsa, the multitude of ingredients definitely have chemistry. All in all, the flesh is tender and the traces of lime in the sauce make the dish a lovely savoury-fruity combo.
7. Mr Chew's 'Take-Away' G&T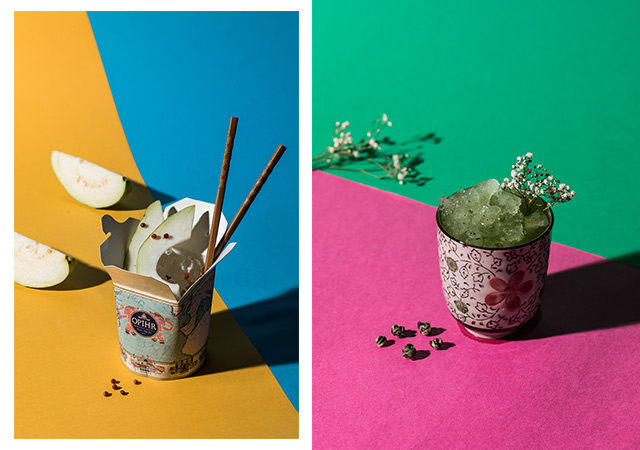 Just like the rest of the restaurant, Mr Chew has an eye for design and the packaging for his Gin & Tonic is an Instagram magnet. If you're more curious about the taste, it contains Opihr gin, pink peppercorn and guava, and Three Cents Aegean tonic — not for those who prefer their G&Ts strong. On the other hand, if you fancy your cocktails sweet to the point of undetected alcohol, order the Frida Froza. Made with white wine, jasmine cordial, dry vermouth and shiso, it's fragrant, incredibly sweet and easy to drink.
Mr Chew's Chino Latino Bar is located at The Penthouse of Wolo Hotel, Bukit Bintang.
Opening hours: 5pm – 1am (dinner service starts at 6pm, last order at 10.30pm)
Phone number: 03 4065 0168
Related stories:
5 New places to eat at around Bukit Bintang
Farm-to-table: What does it really mean and which restaurants in KL are doing it
| | |
| --- | --- |
| SHARE THE STORY | |
| Explore More | |