Love is in the air; bring that special someone to these romantic spots and show them that you care
1. Café Café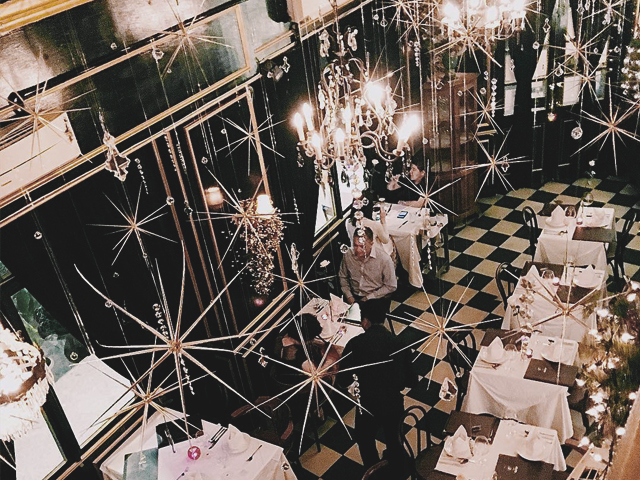 Nothing quite compares to the refinery of French dining and the notion of romance associated with cuisine française. Decadent plates of luscious foie gras, rich duck confit, and moreish escargots can all be found on the menu at this well-loved French café. The walls, both lavish and charming at once, have witnessed uncountable anniversaries and only the classic checkered floor truly knows the number of knees bent in hopeful proposal.
Address: 175, Jalan Maharajalela, 50150 Kuala Lumpur
Opening hours: 6pm - 12am (Daily)
For reservations: 03-2141 8141 / booking@cafecafe.com.my
2. Marble 8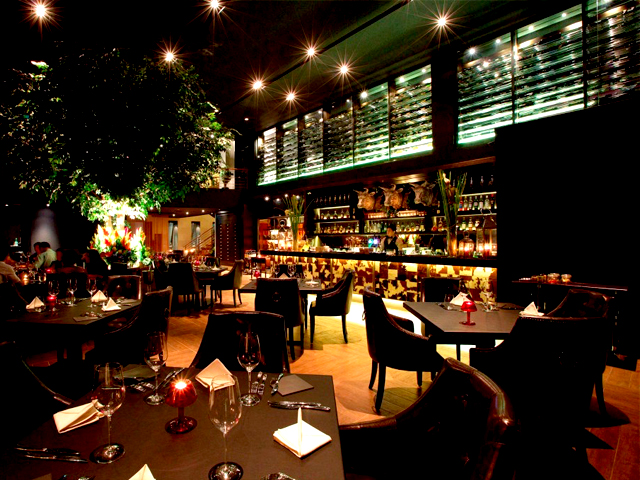 Tender love affairs and buttery steaks go hand in hand in our books. Signature marble 8 cuts of the finest wagyu and Angus beef are chosen exclusively by the chefs and flown in from Australia then dry-aged in a state-of-the-art ageing cellar. A contemporary meal complements the contemporary setting that boasts the KL cityscape as its backdrop. Bring your partner here and you're bound to get a pat on the back for a job well done.
Address: Marble 8, Level 56 of Menara 3 Petronas
Opening hours: Lunch—12pm - 2.30pm (Mon-Fri) 11.30am - 2.30pm (Sun), Dinner—7pm - 11pm (Mon-Sun) 
For reservations: 03-2386 6030 / 017-688 0167 or email reservations@marinisgroup.com.
3. Anita Laguna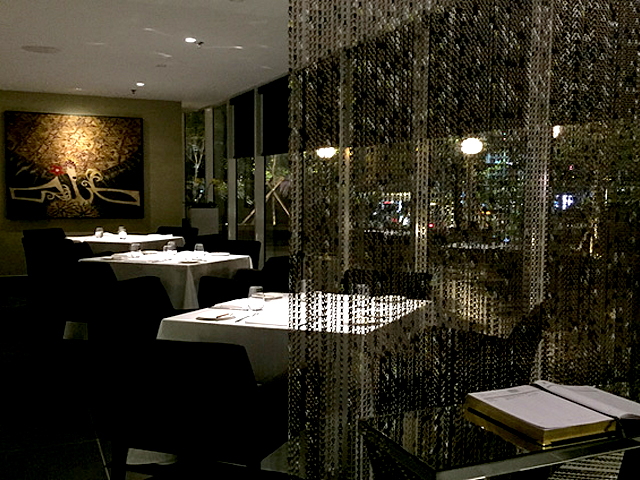 Opened by renowned chef, Andrea Zanella—former chef de cuisine at Michelin star restaurant, S Bassiano in Bassano del Grappa—and the folks behind Ciao Restaurant, it suffices to say that Anita Laguna has experience on its side. Specialising in modern European cuisine, the 40-seater benefits from a classy and intimate ambience afforded by its classic white tablecloth settings and metropolitan interior flanked by expansive glass windows. 
Address: Ground Floor, Amplewest @ Menara 6, No. 6 Jalan Puncak, 50250 Kuala Lumpur
Opening hours: 12pm - 2.30pm, 6.30pm - 10.30pm (Mon-Sat)
For reservations: 03-2022 1733 or at anitalaguna.my/reservation/
4. The Terrace @ Tamarind Springs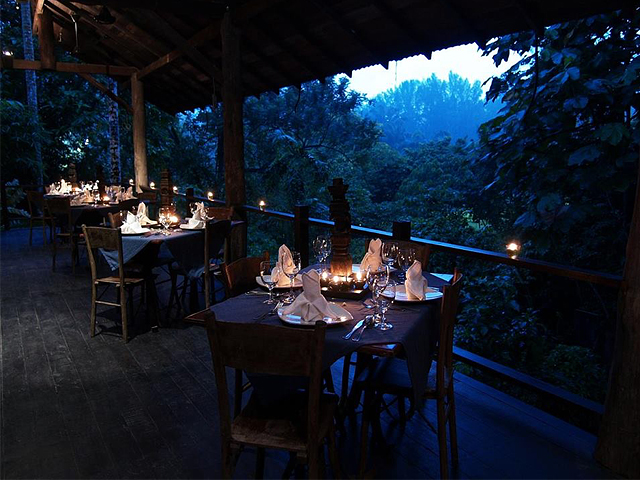 Steamy romances will meet their match at The Terrace at Tamarind Springs. The latest dining concept by the award-winning Tamarind Restaurants delivers elevated authentic Thai flavours by Executive Chef Somkuhan Wandee in stylish copper pots of hand crafted soup bases that bubble and boil while a grill fires up for made-to-order platters of the freshest seafood. Set amidst verdant greens of the natural foliage of Taman T.A.R, the unique Jungle-Luxe atmosphere provides couples with an interactive hot pot experience accompanied by candlelight and the sounds of nature.
Our recommendation, the signature soup, Namya Kaknomjin - a dynamic blend of fresh snakehead murrel fish and red curry spices - that is best enjoyed with thin rice noodles. From the grill, place an order for the whole squid and be prepared for incredibly tender rings charred with a lovely smokiness.
Address: Jalan 1, Taman Tun Abdul Razak, 68000 Ampang, Selangor
Opening hours: 12pm - 3pm, 6pm - 12am (Daily)
For reservations: 03-4251 7200 / reservations@tamarindrestaurants.com
5. Bridge Bar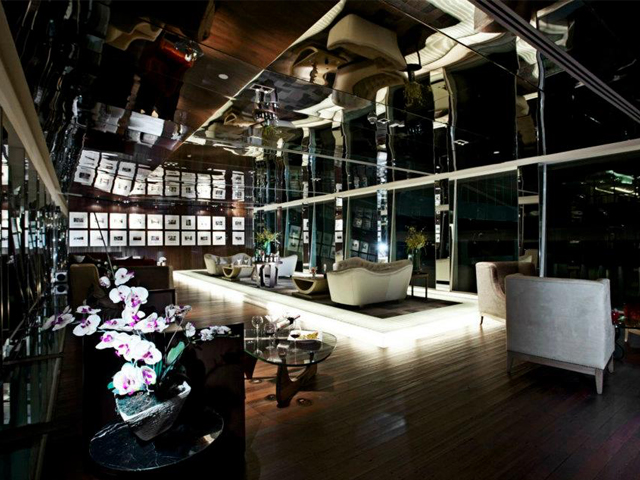 Sweep your loved ones off their feet with a visit to the suspended bar overlooking Kuala Lumpur's dazzling skyline. An exclusive venue built into a bridge as the name so acutely suggests, Bridge Bar offers lovebirds an impressive view of the city by way of floor to ceiling windows while serving up sumptuous food and drinks.
Address: Level 28, GTower, 199, Jalan Tun Razak, Kuala Lumpur
Opening hours: 4pm - 12am (Mon-Thurs, Sun) 4pm - 1am (Sat)
For reservations: 03-2168 1828 / bridgebar@gtower.com.my
6. Bobo KL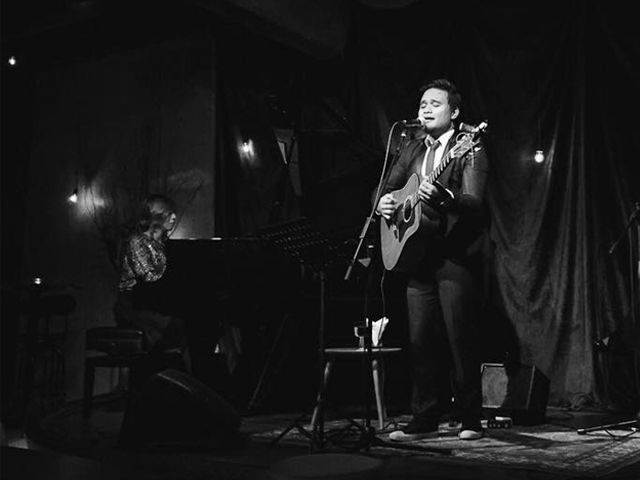 Tune out the world, and be serenaded by the golden pipes and tunes courtesy of accomplished acts such as Ning Baizura, Reza Salleh, David Gomes and Junji Delino. Framed by sensual drapery and incandescent bulbs, the stage at Bobo Kuala Lumpur is where talented musicians perform their heart song and guests experience a night to remember.
Address: 65-1, Jalan Bangkung, Bangsar, Kuala Lumpur
Opening hours: 5pm - 12am (Daily)
For reservations: 03-2092 5002 or 012-753 8367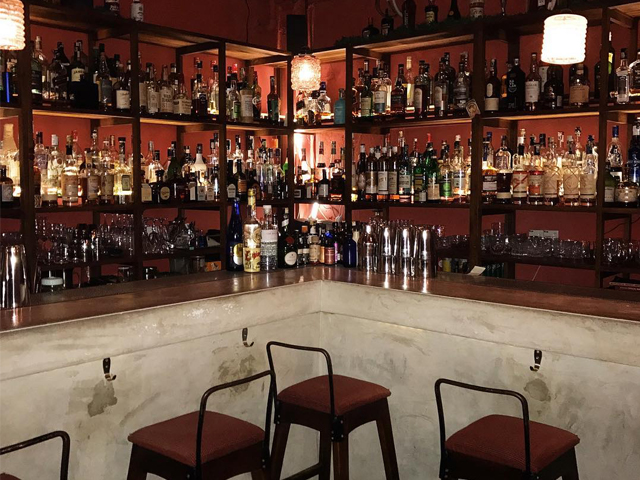 Perhaps its the thrill of being privy to a secret that has made speakeasy bars such a success in recent times. Omakase + Appreciate does more than bank on this novelty but transcends gimmicks, and prides themselves in shaking up serious cocktails concocted by award-winning mixologists, Shawn Chong and Karl Too. Score some points on spontaneity while you're at it by picking the omakase option to leave your fate in the hands of the guys behind the bar.
Address: Lower Ground, Bangunan Ming Annexe, 9 Jalan Ampang, Kuala Lumpur
Opening hours: 5pm - 1am (Tues-Fri) 9pm - 1am (Sat)
No reservations allowed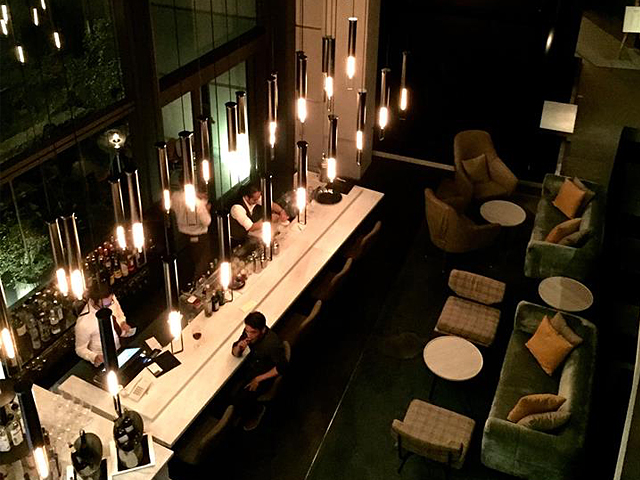 Part of Troika's Sky Dining collective, Claret is an elegant wine bar that offers a curated cellar of wines from France and other notable wine regions around the world. Expect to find the best vintages from top wineries on their list. As smooth jazz plays from the baby grand, clink glasses with that special someone while you gaze out into the glittering night sky.
Address: The Troika, Persiaran KLCC, Kuala Lumpur, 50450 Kuala Lumpur
Opening hours: 5pm - 1am (Daily)
For reservations: email claret@troikaskydining.com or book online
Related stories:
8 Places to eat at on Valentine's Day in KL
Valentine's Day: 5 Aphrodisiac foods to turn up the heat
Buro 24/7 Malaysia Playlist #66: Alternative love songs