Marble 8, Kuala Lumpur's popular luxury steakhouse, has reopened its doors on Level 56 of Menara 3 Petronas
It was one of the most romantic restaurants in KL and also one of the best places for steak since its opening in May 2014. Hence, it was no surprise that many grieved when Marble 8 closed its doors on 31 January 2017 due to the MRT construction works that affected the Persiaran KLCC area. Thankfully, the wait was short as the steakhouse has recently reopened for business, taking up residence on Level 56, Menara 3 Petronas — a floor down from its sister establishment, Marini's on 57.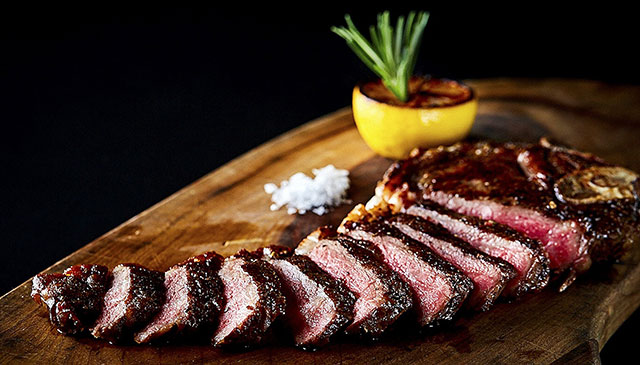 Location isn't the only thing that's new with the restaurant. Expect refreshed menus designed around the Marble 8 signature cuts which, as many would know, uses quality beef from one of Australia's largest independent suppliers of beef. Every cut, which is halal-certified, is handpicked by Marble 8 founder and owner, Cavaliere Modesto Marini based on his requirements. 
Fun fact: The Marble 8 cuts that are dry-aged in Malaysia are delivered with the bones still attached, which improves the flavours and aroma of the beef while they are aged for 21 days. Wet-aged beef, on the other hand, is vacuum-sealed to retain its natural juices.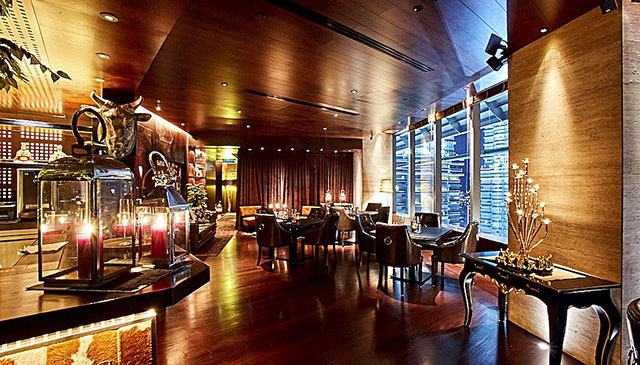 The spectacular, unobstructed view of the Petronas Twin Towers at its former location has also been upgraded to a spectacular, unobstructed view of Kuala Lumpur's cityscape. Some of Marble 8's distinctive design accents can be spotted in the form of the leather seats, decor as well as the famous custom-built dry-ageing cellar — be sure to check out the dry ageing process while you're there. 
Marble 8 is open from 12pm - 3pm for lunch from Sundays to Fridays and public holidays; and 7pm - 11pm daily for dinner. For reservations, call 03 2386 6030 or email [email protected]. For more information on Marble 8, visit www.marble-8.com. 
Related stories:
#BuroDiningGuide: 7 Places to try in KL for anything Western
#BuroEats: 5 New restaurants and cafes to try in March 2017
Farm-to-table: What does it really mean and which restaurants in KL are doing it