Originally meant to transport champagne, the highly functional yet stylish bucket bag continues to be a tried-and-tested staple
Oversized totes may be the sac de jour for the season, but bucket bags, the trusty boxy accessory that delivers both form and function, come in a very close second as a timeless must-have. Before New York-based brand Mansur Gavriel catapulted the style back into popularity in 2013 with their cult drawstring rendition (hailed by Business of Fashion as "the first It-bag post-2008 recession") the origins of the bucket bag go all the way back to the 16th-century, when it was designed as unisex drawstring beaded pouches. After that the distinct bag saw various waves of influence, from Gaston-Louis Vuitton's Noé bag in 1932 that was originally intended as a sturdy yet stylish way of transporting five bottles of champagne, to sportswear designer Bonnie Cashin's paper bag-inspired creations during her tenure at Coach in the '70s. A decade later, the bucket bag took the fashion scene that matched the bold clothing of the era––in jewel tones, plush materials and eye-catching sizes that prevailed well into the '90s with many brands from Salvatore Ferragamo and Prada to DKNY creating variations of the bag in differing silhouettes and materials.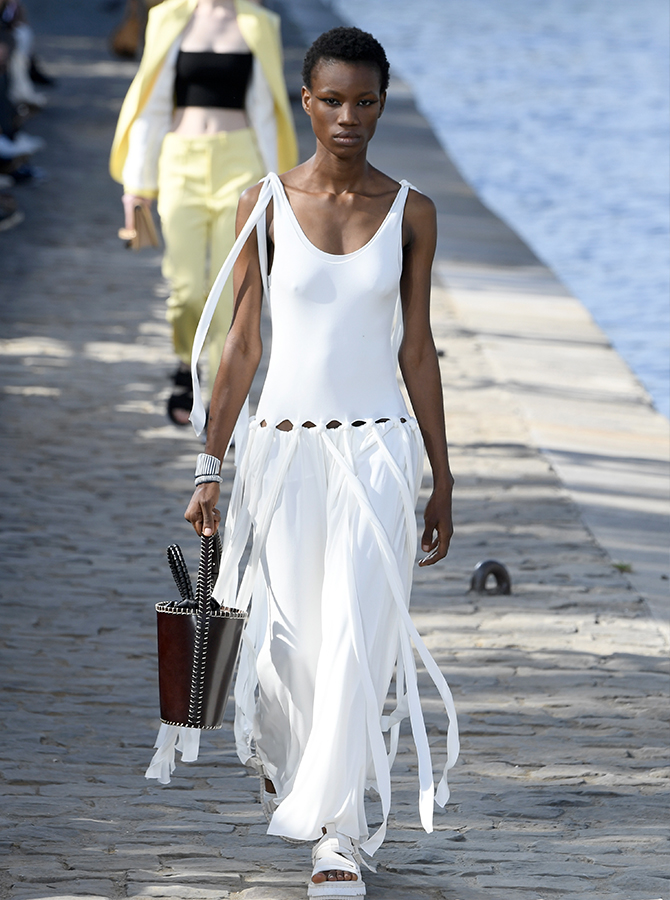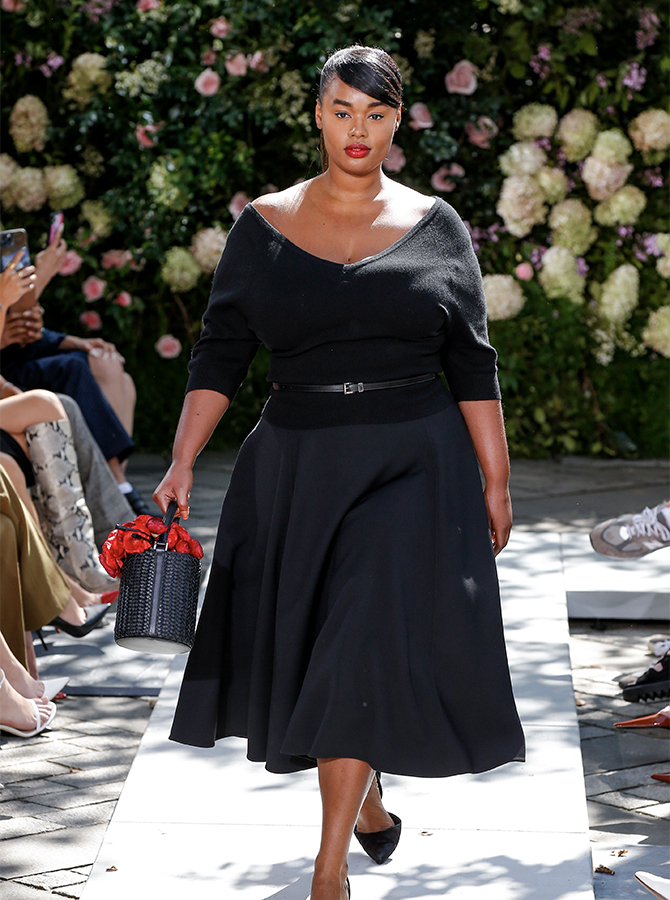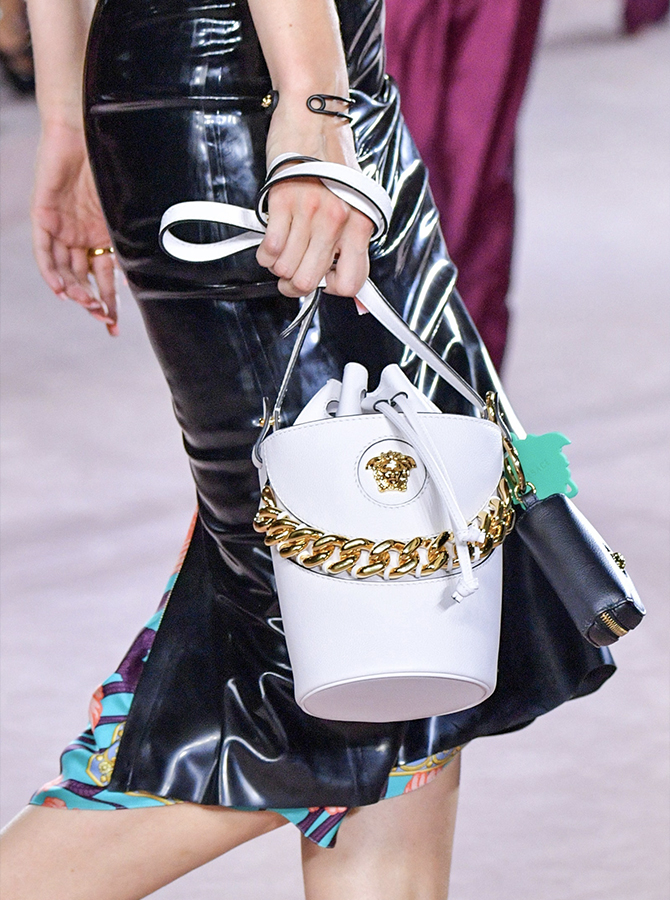 Fast forward to today, the tried-and-true style has remerged to bring both practicality and character in its accompaniment with its wearer. A symbol of effortless everyday luxury, the bucket bag's continues to rise in demand as fashion shopping platform Lyst reported that searches have risen 26 per cent month-on-month, while the SS22 runways saw no shortage of the accessory both hand held and slung over shoulders. Refined yet full of personality, the bucket bag makes for a perfect companion for anyone who dresses with intention, and with the surge for It-bags growing due thanks to our nostalgic obsession with the '90s, what better bag than one that'll stand the test of the time? 
Ahead, find our picks of the best bucket bags to add to your shopping list: 
Read more accessories stories here.