We've found the It-sweater to rock right now, and it's perfect for our rainy season
We are lucky to be blessed with tropical weather all-year-round, but when it comes to fashion, we love experimenting with layers too. As the monsoon season hits, we can't think of a better time to rock a trend that's been making a (surprisingly chic) comeback—cardigans. This season's offerings have been updated with modern touches such as cropped silhouettes and statement prints, and the It-girls have shown us new ways to wear them too. Below, we've rounded up our favourite ways to rock the cardigan trend—shop for some new pieces while you're at it.
Sexy touches
Katie Holmes sparked a flurry of interest recently after being spotted wearing a matching cardigan and bralet in cashmere from Khaite, and the look was sold out within an hour after it went viral. While we might not be fully on board the cashmere bra trend, take some style cues from her by wearing your outerwear with slinky lingerie under to give it that sensual contrast.
Ditch the layers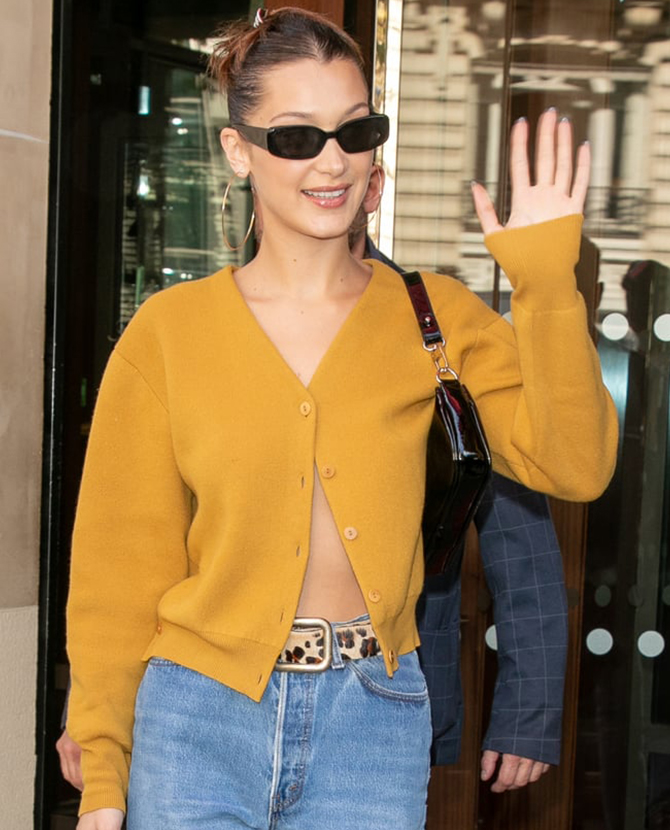 The newest way to nail the cardigan look? Wear it as a top. It-girls including Bella Hadid, Kaia Gerber, and Kendall Jenner have been spotted rocking their cosy knits in the same way, with nothing worn under. To nail the get-up, go for fitted silhouettes, button up the top few buttons and pair it with your favourite high-waisted jeans.
Wear it backwards
Remember Celine Dion's 1999 Oscars look where she rocked the red carpet in a Christian Dior tuxedo worn backwards? You can do that with the cardigan trend too. Opt for a V-neck cardigan, flip it around, and wear it with the buttons going down your back. Keep the rest of your look simple to let the top stand out.
Go big or go home
If you're not into wearing cardigans as a top, try rocking it as a dress instead. Just make sure your oversized cardigan is long enough and you're all set. To define your curves, just simply cinch a belt over your waist. Alternatively, layering a statement piece over a simple T-shirt and jeans combo is fail-proof.