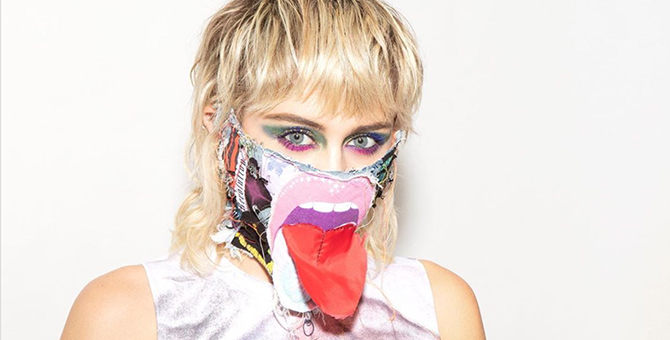 Lady Gaga
A fail-proof way to make sure people keep their distance.
Lizzo
Hot girl summer gets an update this year.
Cindy Crawford
Tie-dye never dies—if you can't beat them, join them.
Mandy Moore
Get your craft on—you can personalise your fabric masks with brushstrokes too.
Katy Perry
How to promote your new single 101, according to mum-to-be Katy Perry.
Kozue Akimoto
Have extra fabric to spare? You can DIY your mask.
Elizabeth Sulcer
The perfect #OOTD inspo for the logomania.
Emily Ratajkowski
Like Emily, we're always up for some print clash.
Miley Cyrus
This is a statement piece, for sure.
Steve & Marjorie Harvey
You can never be too glam, even for a flight.
Sophia Bush
Catch some sun, and wear a mask while you're at it.
Billie Eilish
There's no such thing as too many diamonds, especially when they're peppered all over your mask.
Prabal Gurung
Love florals? Sport them head-to-toe.
Tory Burch
Designer Tory Burch has kick-started a #WearADamnMask challenge. So if you're seeing this, make sure you're wearing one too.
Cynthia Rowley
Outfit inspo for the boho-lovin' ladies.
15 Celebs who prove that face masks can be your best fashion accessory
Function and style