Fashion
Team BURO Answers: What is your favourite Met Gala look?
Blast from the past
Featured images: Amos Yip for BURO Malaysia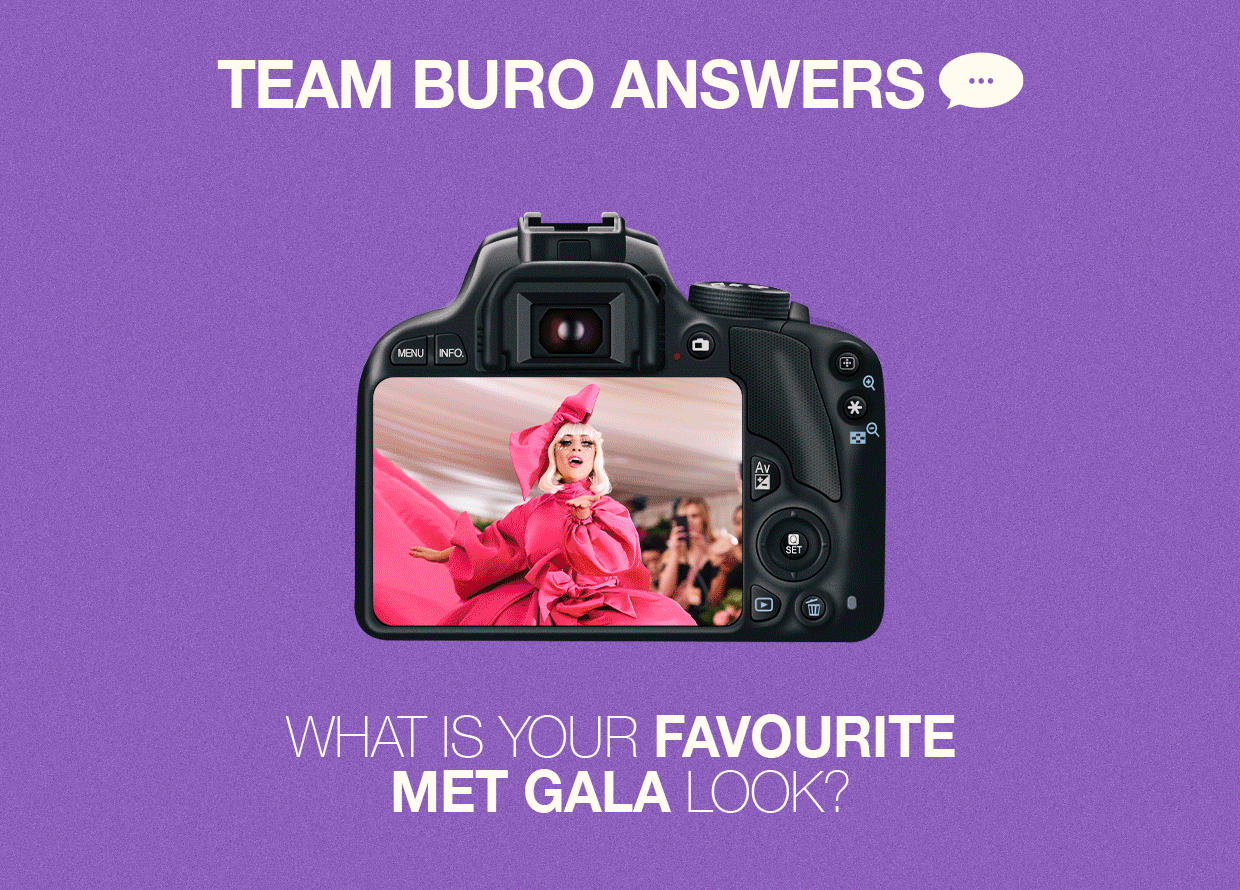 Heads up—the Met Gala is just around the corner (read: this Monday), and the most prominent fashion extravaganza will celebrate the immense legacy of fashion icon Karl Lagerfeld with the theme 'Karl Lagerfeld: A Line of Beauty'. Fashion enthusiasts everywhere are excited to see the stars' take on such a premise, given that the acclaimed German designer has helmed some of the world's most prestigious fashion labels, namely his eponymous line, Fendi, Chloé, and of course, the ever-classy Chanel.
While we patiently anticipate what is to come, Team BURO has taken the opportunity to share some of our favourite Met Gala looks from past editions below:
Sarah Hani Jamil, Editor-in-Chief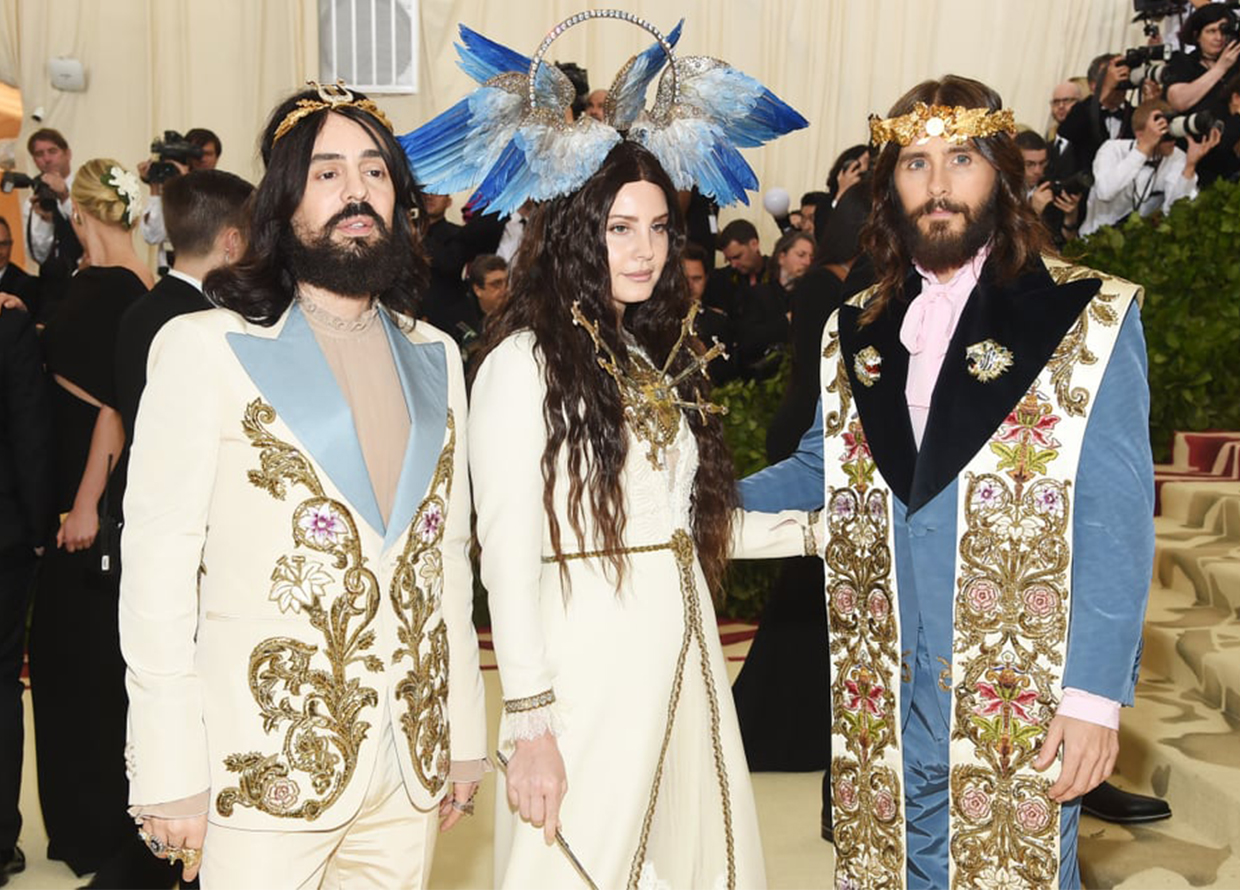 "A memorable Met Gala theme for me was 2018's 'Heavenly Bodies: Fashion and the Catholic Imagination', where guests and designers alike looked to divine beauty for inspiration. One eccentric couturier, in particular, nailed the assignment by dressing himself and his muses quite literally according to the theme of Catholicism. Alessandro Michele, the then-Creative Director of Gucci, arrived on the red carpet with Jared Leto and Lana Del Ray in matching ensembles reminiscent of Jesus and Mother Mary. The trio was even given an apt nickname that night—the Holy Trinity.
Leto wore a powder blue Gucci suit, a pink pussybow shirt, with a priest-like floral embroidered stole hanging from his shoulders. The look was completed with a glorious golden floral crown. Meanwhile, Del Ray's costume had six knives coming out of her chest through a gold heart and a blue feathered halo emerging from the top of her head. Talk about drama! Michele himself was dressed in a remarkable gold-embroidered white suit with contrasting blue lapels, rounding up the trio's brilliant red-carpet moment that year."
Natalie Khoo, Deputy Editor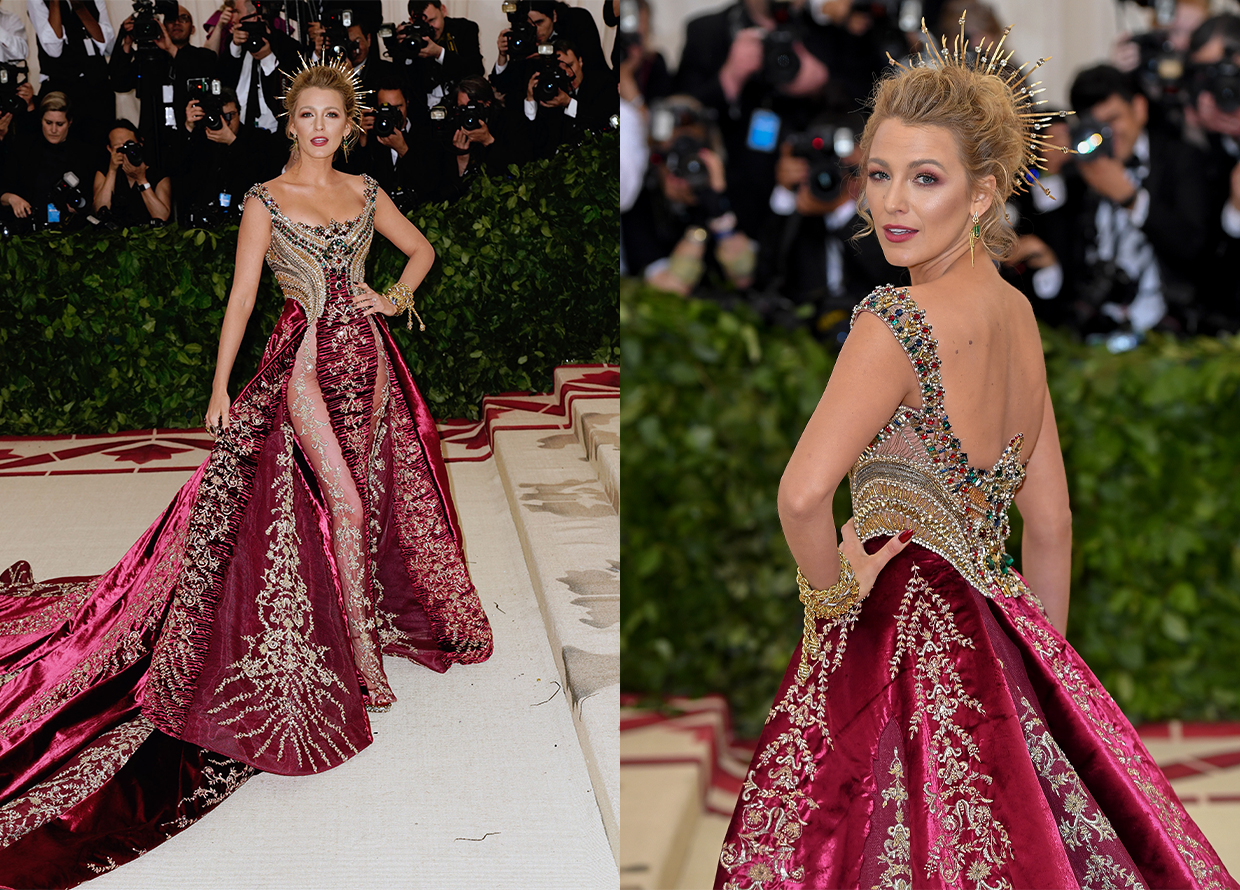 "It's so hard to pick my favourite moment from all the Met Galas so far, but I'd have to go with Blake Lively's 2018 Versace look. Maybe I'm a little biased as I've had a woman crush on Blake since her Gossip Girl days—and, on a side note, her social media banter with husband Ryan Reynolds is always pure gold—but this regal ruby and gold Versace gown is hands down one of her most iconic red carpets looks yet. She nailed that year's theme of 'Heavenly Bodies: Fashion and the Catholic Imagination', especially with her spiked gold headpiece that made her look like an actual angel. It allegedly took more than 600 hours to create the dress with its jewel-encrusted gold corset, intricate beading and gold embroidery. I'd say all that time and effort definitely paid off—praise be!" 
Redzhanna Jazmin, Senior Beauty Writer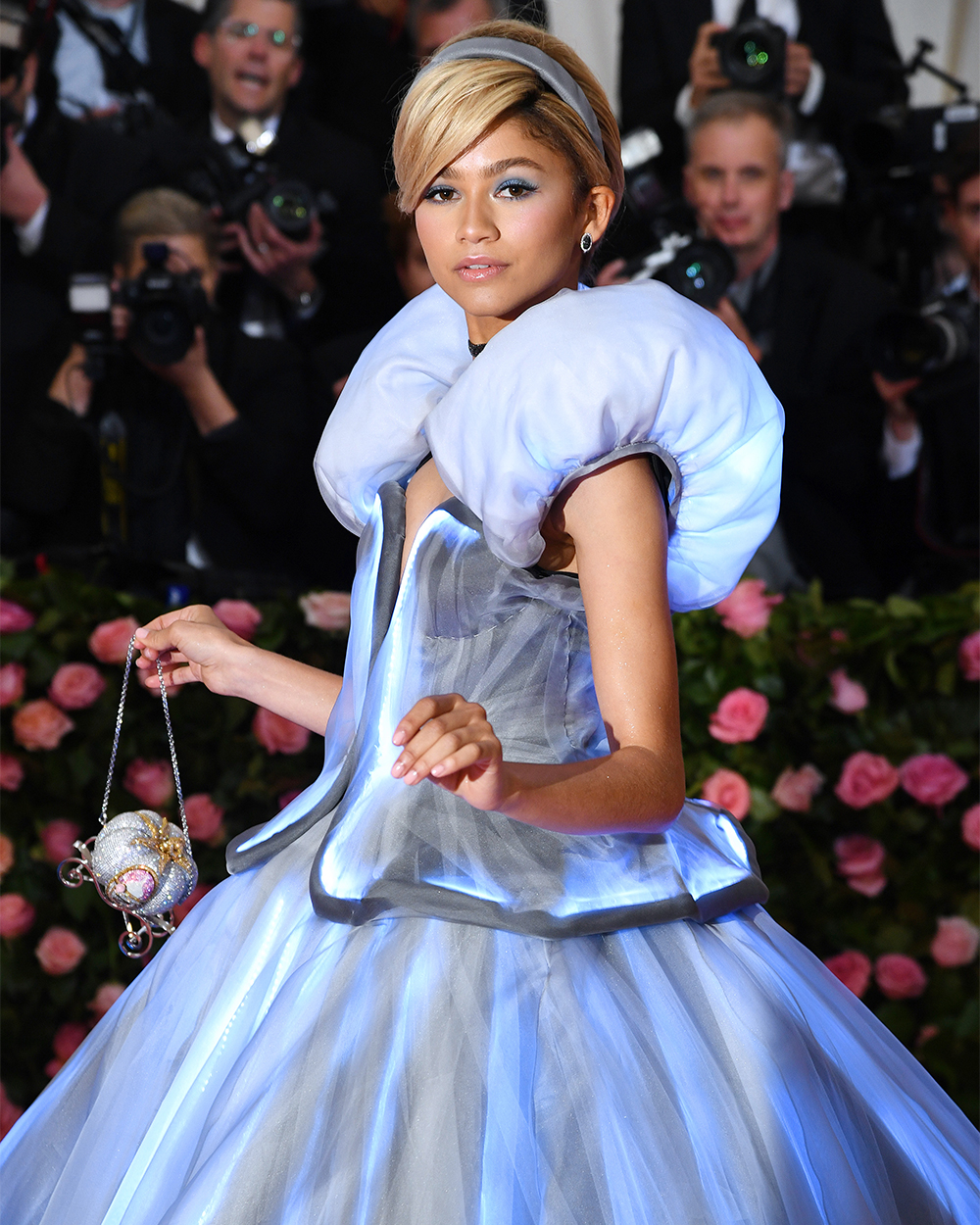 "Honestly, there are a few Met Gala moments that immediately come to mind, but if I had to pick just one, it'd be Zendaya's Cinderella dress from the 2019 red carpet. She absolutely bodied the camp theme that year—the light-up dress and the little pumpkin carriage purse really tied it all together—and it was the perfect homage to her Disney roots. Obviously, it's just one of many iconic looks from the years, but for some reason, it immediately comes to mind."
Marissa Chin, Lifestyle & Culture Writer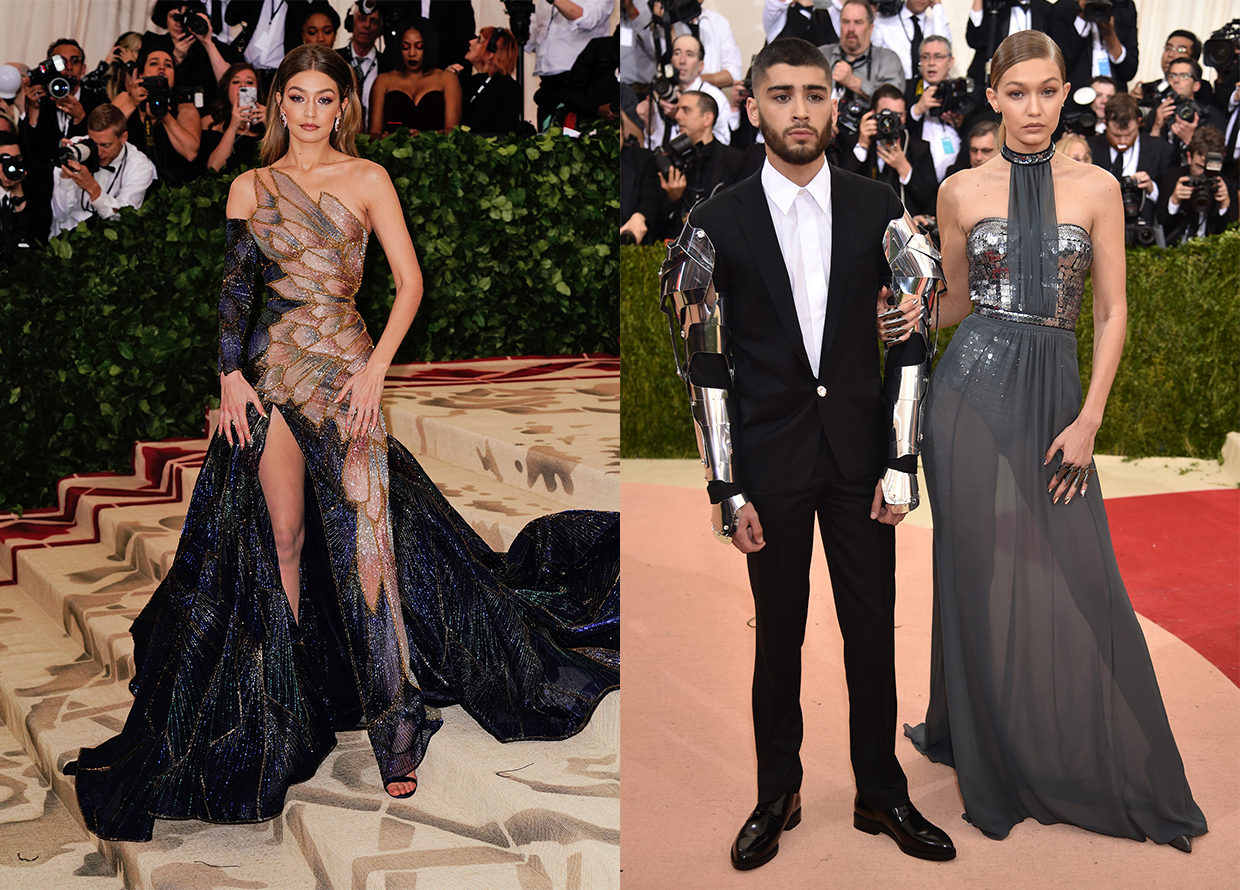 "There are only a few people that come to my mind who always bring their A-Game to the Met Gala and one of them is Gigi Hadid. As the Gen Zs say, you will never catch this girl slacking! Her Versace dress for the 2018 Met Gala theme of 'Heavenly Bodies: Fashion and the Catholic Imagination' is without a doubt my favourite in recent memory. Not only did she look absolutely divine, the dress was inspired by stained glass windows often found in Catholic churches and I thought it was a great subtle yet beautiful nod to the theme! Is it weird to say I dream of a dress? Because I certainly do dream of this dress often.
I also really enjoyed her 2016 Met Gala look for 'Magnus x Machina: Fashion in an Age of Technology'. While the dress does look a lot simpler than her previous attire, I thought it still fit the theme well, and the matching armour that Zayn Malik wore was just the cherry on top of the cake!"
Phyll Wu, Editorial Assistant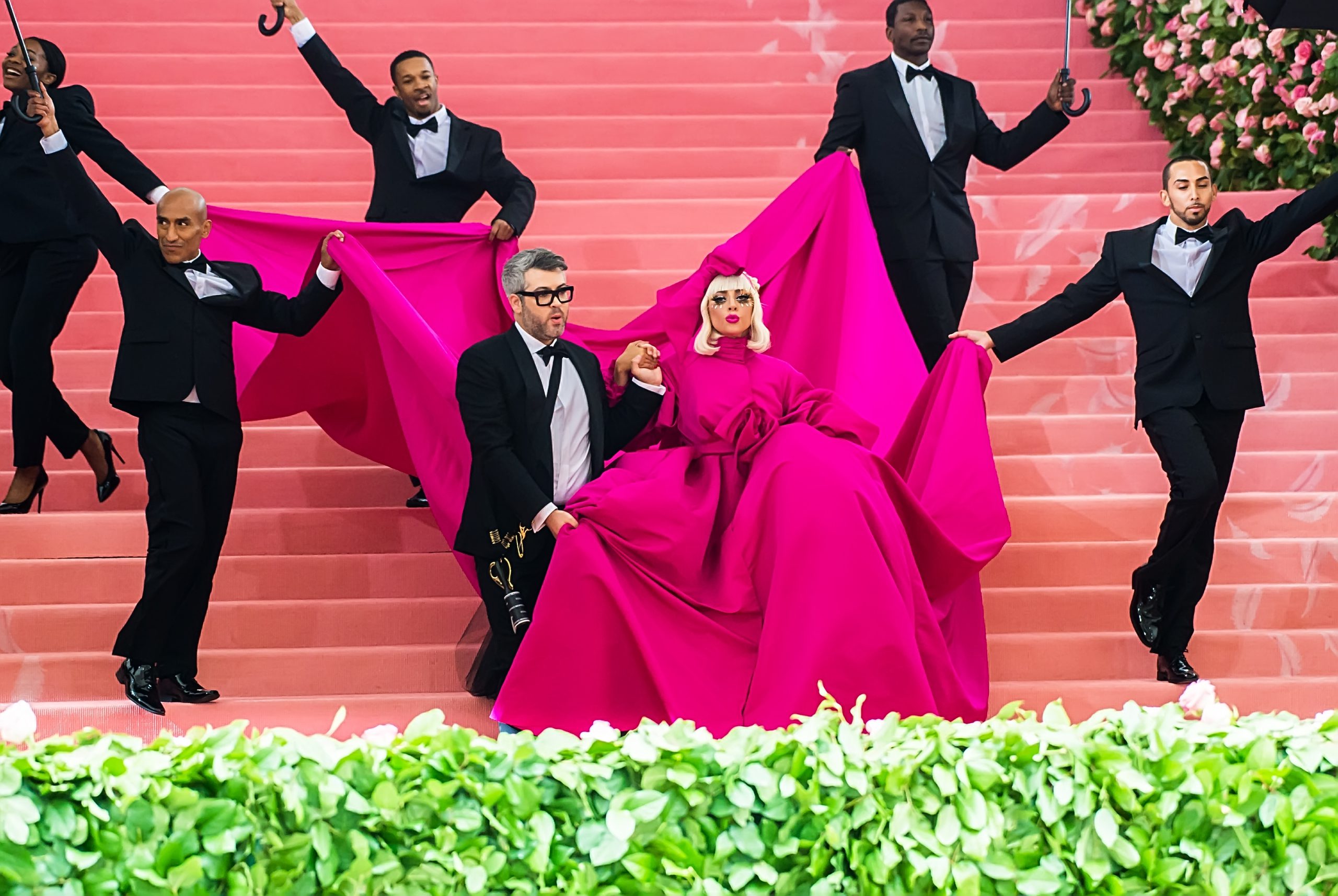 "My favourite Met Gala fashion moment of all time has to be Lady Gaga's show-stopping transformative ensemble—or rather, ensembles—from the 2019 camp-themed pink carpet, which is also one of my favourite Met Gala themes ever. She arrived in a voluminous fuchsia pink gown by Brandon Maxwell, complete with a cascading 25-foot train and a giant bow on her head. Then, she went all out and proceeded to unveil not one, not two, not even three, but four different outfits hidden beneath while delivering a dramatic performance to top it all off in true Gaga fashion. Needless to say, I was gagged! 
I might be a little biased considering I've been obsessed with Gaga since her The Fame era, but we can all agree that she absolutely nailed the theme—it was her theme! Each look was *a chef's kiss* and her entire live show just further proved that she's the ultimate camp icon."
Benedict Unang, Fashion Writer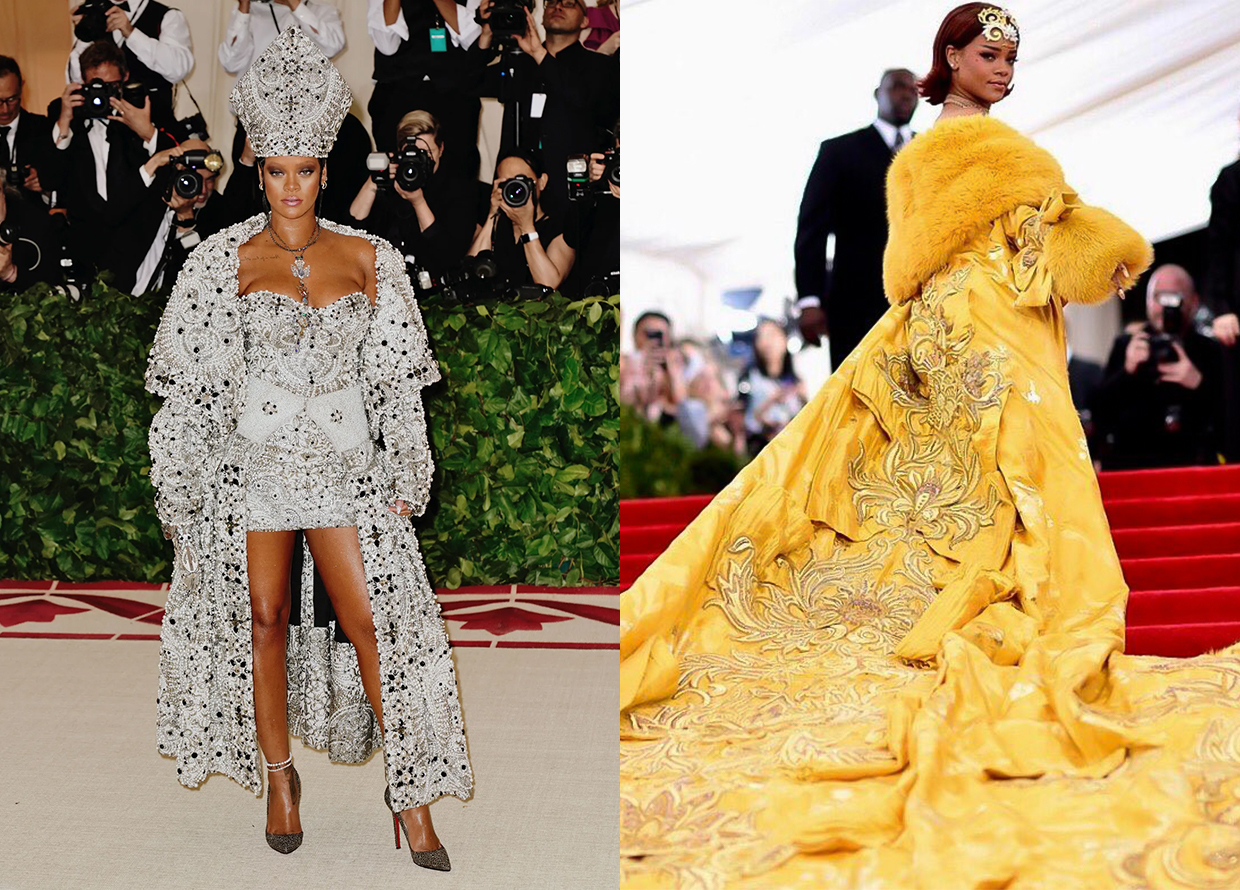 "There are plenty of looks that come to mind when asked this question, but I've always loved Rihanna, so the 2018 look takes the top spot on my list. With the theme 'Heavenly Bodies: Fashion and the Catholic Imagination', she brought her A-game that evening, arriving on the red carpet in a three-piece ensemble made by Maison Margiela that paid tribute to the Pope. Other than that, who can forget the ''omelette dress'' that broke the internet in 2015? Designed by Chinese couturier Guo Pei, the canary yellow cape dress instantly grabbed my attention the moment I laid eyes on it, and you know it's an iconic masterpiece when people still talk about it to this day!"
For more fashion reads, click here. 
| | |
| --- | --- |
| SHARE THE STORY | |
| Explore More | |