Fashion
Style spotlight: See Aina Abdul's top 10 iconic fashion moments
The trendsetter
Featured images: @masyadimansoor/Instagram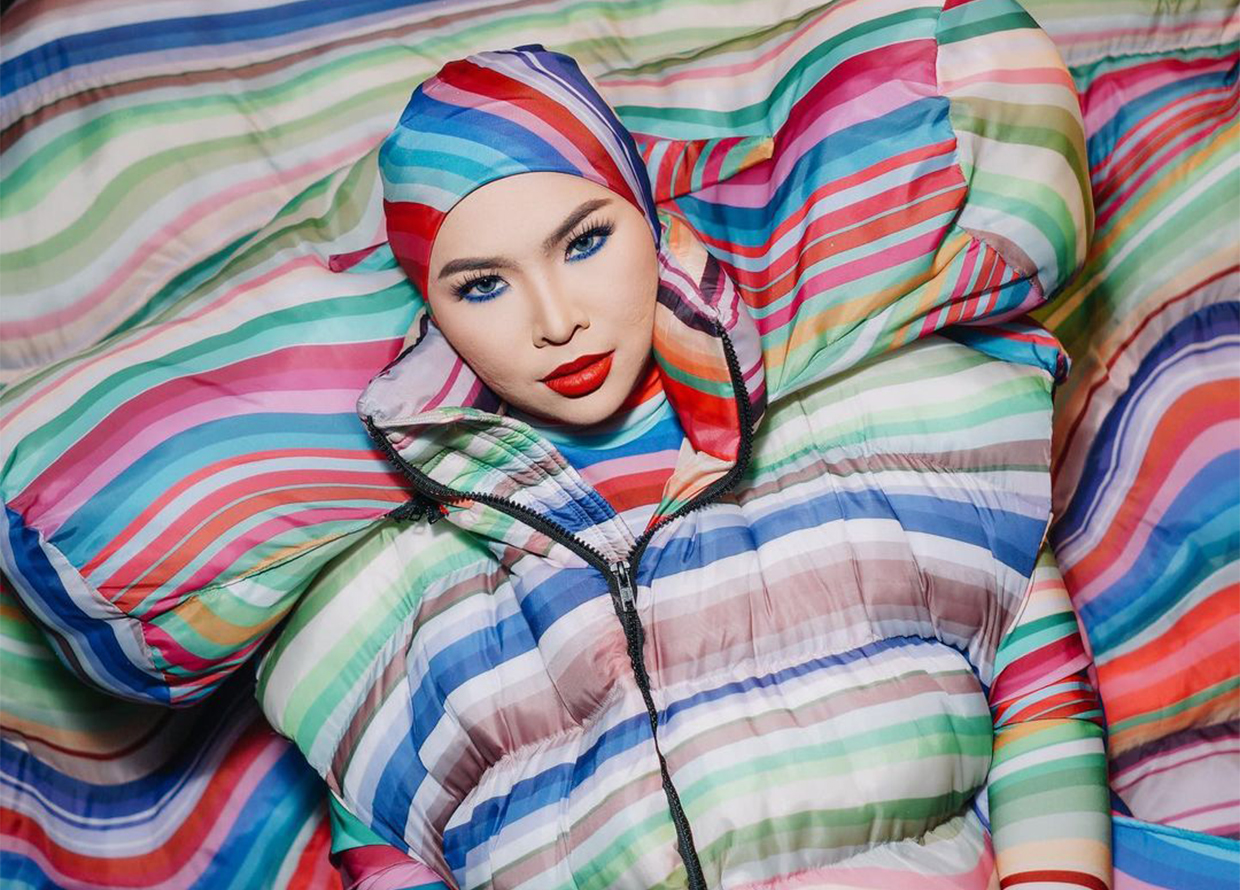 Fashion is a form of self-expression that extends beyond the clothes we wear; it's how we carry ourselves and tell the outside world who we are as individuals. Ultimately, the world is our oyster and there are no limitations when it comes to style. If we tried to fit everyone into a single box, the industry would never have advanced to where it is today.
Here in Malaysia, there are several figures who demonstrate boldness when it comes to fashion. One noteworthy personality who has been in the spotlight in recent years for her daring style choices is Aina Abdul. 
For the uninitiated, Aina Abdul is a Malaysian singer who debuted in 2010 through the reality singing competition Pertandingan Irama 1Malaysia. While the journey certainly hasn't been easy for the Johor-born star, in 2014, more people began to notice her potential and phenomenal vocals as she finished first runner-up in Mentor Legend, yet another reality TV show, under the mentorship of Malaysian Queen of Rock, Ella.
On top of that heavenly voice, Aina is distinguished by her unique sense of style. She's the type to always inject a dash of personality into her outfits, making them the talk of the town whenever she performs or appears on television. Ahead, we've rounded up ten of her iconic looks that solidified her status as a style trailblazer in Malaysia. 
Icing on the cake
View this post on Instagram
While Aina has headlined her own concert since 2021, this year promises to be even better as 'A Night with Aina Abdul 3.0' takes place at Axiata Arena in Bukit Jalil this month. At the event press conference held just in front of The Starhill in Bukit Bintang last September, the star flaunted an off-white gown with extra-large layers of tulle for her fans, the 'Ainations'. True queen behaviour!
National treasure
View this post on Instagram
In case you forgot, hibiscus is the national flower of Malaysia, so it was only fitting that the singer donned the Melinda Looi melon orange dress, adorned with the blossoms at the KLCC's 'The Expressions of Merdeka' concert last August for Independence Day. 
Flaunting feathers
View this post on Instagram
At Kuala Lumpur Fashion Week 2023, Aina made an appearance at designer Abu Shaef Hamza's fashion show in a floor-length black leather dress decorated with feathers of various sizes. Additionally, the matching leather gloves and head scarf round off the look. Fun fact: Abu is one of the creative forces behind many of Aina's eccentric ensembles. 
Burlesque vibe
View this post on Instagram
Aina was appointed one of the permanent judges for Big Stage—a reality singing competition—earlier this year, and she certainly did not disappoint with her weekly looks. Our favourite? This silvery dress with a fluffy white coat and feather headpiece!
Comfort is key
View this post on Instagram
Another look we adore from the Big Stage is this cosy, multicoloured outfit by Masyadi Mansoor. According to the designer, the ensemble evokes a wave of emotions, and indeed there was a great deal of emotion that night as she received backlash for blocking the views of those seated behind her with the neck-roll pillow. Despite that, she killed it!
Something lunar-rific
View this post on Instagram
Aina launched the song Berkunjung Di Hari Raya for Eid this year, and true to her style, she donned a metallic Baju Kurung by Melinda Looi with exaggerated shoulders and, get this–a half moon! Are there any outfits she can't pull off? 
Sweet victories
View this post on Instagram
2023 proved to be a successful year for Aina, as she not only organised her own concert but also took home one of the country's most prestigious music prizes, Anugerah Juara Lagu (AJL). The 37th edition saw the singer-songwriter bagging two trophies—Main Prize and Best Vocal—for her performance of Terus Hidup. That evening, she donned a whimsical masterpiece designed by none other than Melinda Looi. 
Yellow is the new black
View this post on Instagram
A yellow suit? Yes, please! When Aina attended the AJL press conference, she wore a vibrant suit by Khuntumn and, of course, topped it off with a felt hat embellished with feather trims. 
Sequin game strong
View this post on Instagram
At the 'A Night With Aina Abdul 2.0' concert, Aina went full dazzle from head to toe, dressed in a gold sequin ensemble by Wan & Mary. The futuristic-looking headpiece has to be our favourite element of the look.
Roses are red
View this post on Instagram
Behati is always up for creating unconventional garments, like this stunning ensemble that Aina wore for her show in 2022. The exquisite rose drapery, the matching slacks, and the platform pumps make this particular ensemble a visual feast. Gorgeous! 
For more fashion reads, click here.
| | |
| --- | --- |
| SHARE THE STORY | |
| Explore More | |