Fashion
Melinda Looi Couture 2023: The inspiring story behind the designer's most ambitious collection yet
Leading a generation of creatives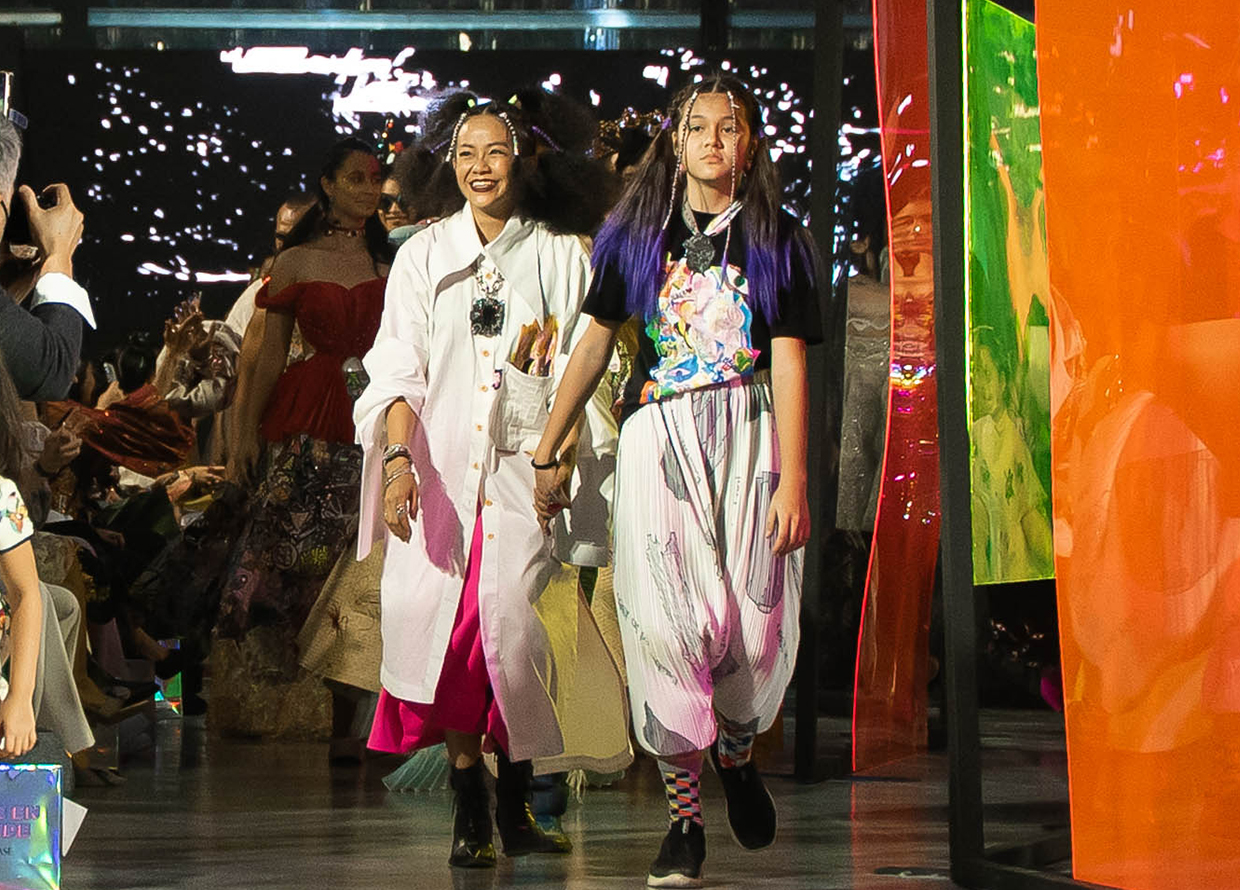 Art, at its very core, has always been about storytelling, a medium to express our sentiments in ways that words can never express. Beyond the tremendous labour and expertise that goes into bringing a vision to life, it's the message that truly completes the pieces. For couture, with every craftsman and seamstress that pour their souls into a piece, a part of their stories is left behind, woven into the seams of wearable artworks. It's never just a garment, in fact, it's a conveyor of aspirations and purpose—this is the heart of couture. And Melinda Looi couldn't have articulated it better through her Couture 2023 collection.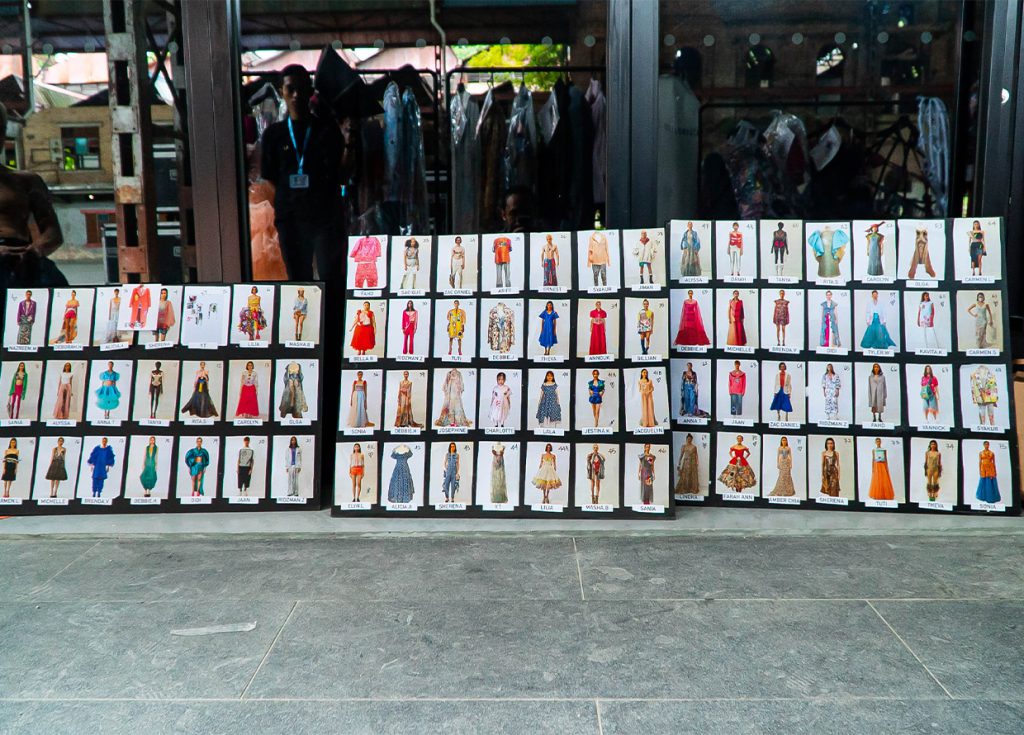 Devoting the collection to spotlight the collective strengths and their stories, the designer presented an assemblage of over a hundred loud pieces, rich with vibrant details and embellishments of her daughter Maya Luebbert's artwork that you simply cannot help but be captivated by. To push the message further out into the world, Looi is supported by a long list of various collaborations that helped make the collection possible.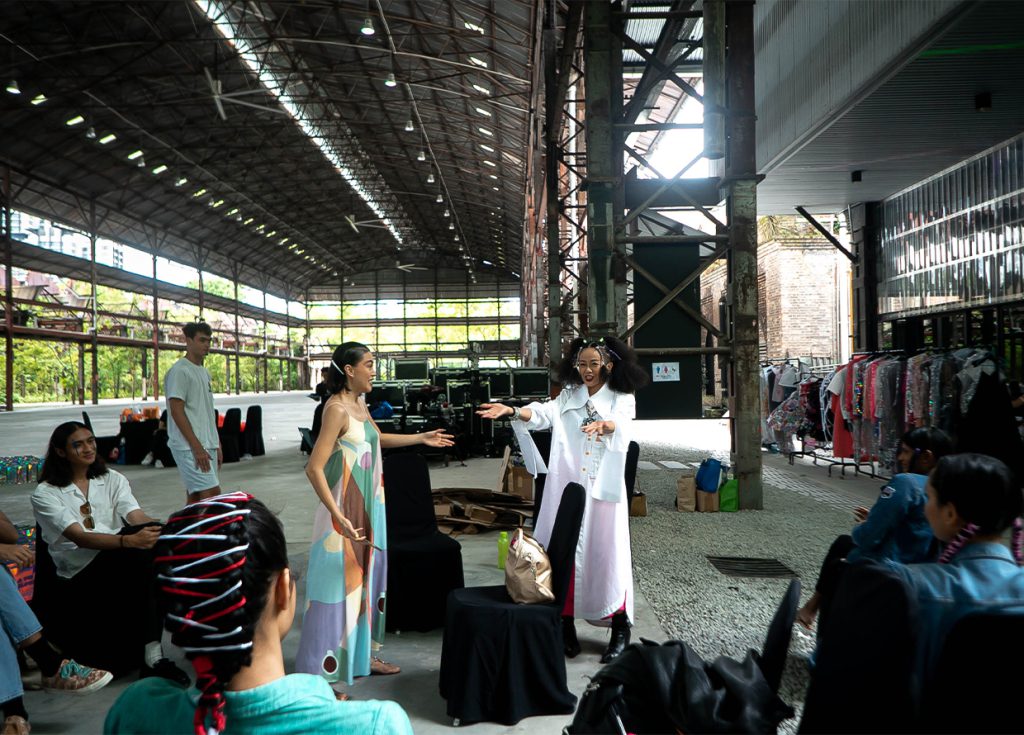 This is a collection that is held dear to many, and at its surface is an important message that Looi is committed to. We recently had the pleasure of speaking to the designer about her incredible work, family, and the process of creating the grandiose collection.
Tell us the story of this collection.
"It's a collection that was entirely inspired by the artworks of my daughter, Maya. I have always enjoyed looking at her work, but she was more of a black-and-white doodle artist before the pandemic. I encouraged her to start looking into colours, which she thought she was never good at. One day, she was using all sorts of coloured markers on a colourful doodle piece—and that was the piece that inspired me to create a collection, which I began working on in 2020. Initially, the collection was meant to be showcased in Indonesia as I was invited to do a solo show, but the pandemic came, and it was delayed until it was eventually cancelled. At that point, the collection was halfway done, and we went on a pause to work on something else that would keep us afloat throughout the pandemic. During those years, Maya had started producing more artworks, and I decided that I needed to share her creations with the world and how much it has evolved."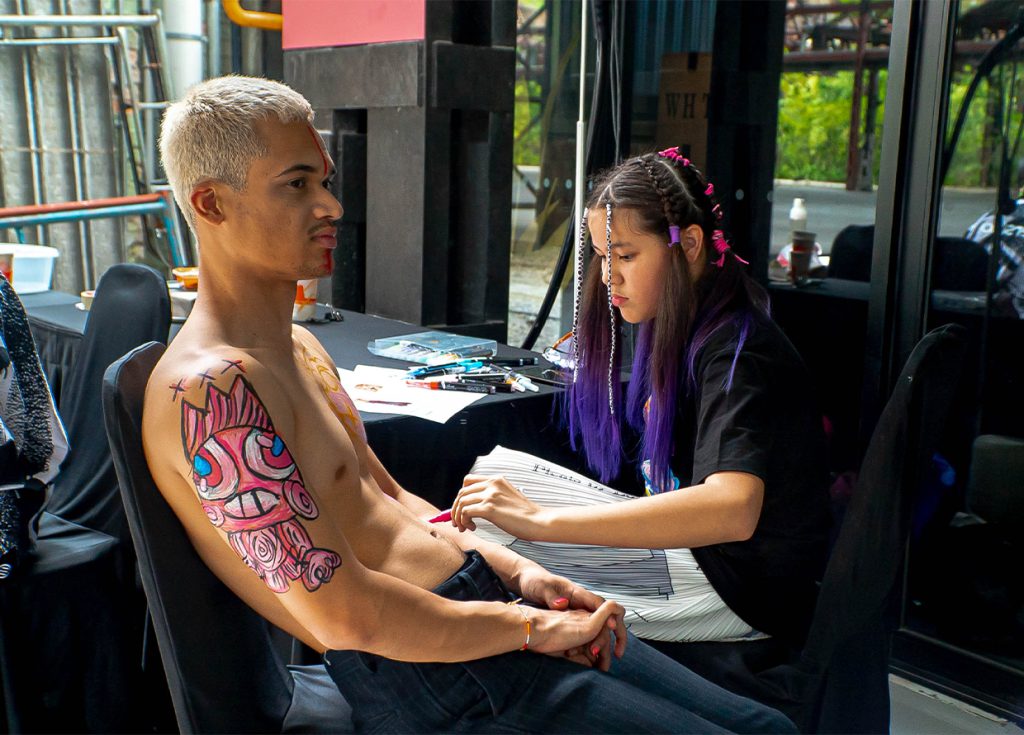 "Besides that, the collection is to inspire people that they can do anything, and they can be anything. I believe that I have inspired my children—to think out of the box, to do something different, and to make a difference. As our craftsmen get older, it's important that the younger generation learns about our traditional crafts and their heritage, and try to preserve them. They are our future, and that was the collection's purpose—to inspire the younger generation to keep the art alive, to inspire more designers to do the same, and at the same time, supporting local craftsmen."
What were some of the challenges in producing it?
"As I began planning at the beginning of this year, I felt ambitious. I wanted to take my collections to a further stage with more collaborations. The whole idea was to support the local industry. To me, being a fashion designer and having a great collection doesn't mean anything without the support. From the people who produce the raw materials to the ones who weave the materials, we need to have each other's backs. Unfortunately, in my search for any local craftsmen who would be interested to collaborate, everyone was on a tight budget—and that was totally understandable. It's an expensive collection, and having the money for it was a challenge. Aside from funding the production of the crafts, there were also transportation fees as these craftsmen do not live in remote areas. We drove six hours on a four-wheel drive to reach the destination, even getting on a boat. These are the things that people do not see, which was why I needed to document the trip and share with the world."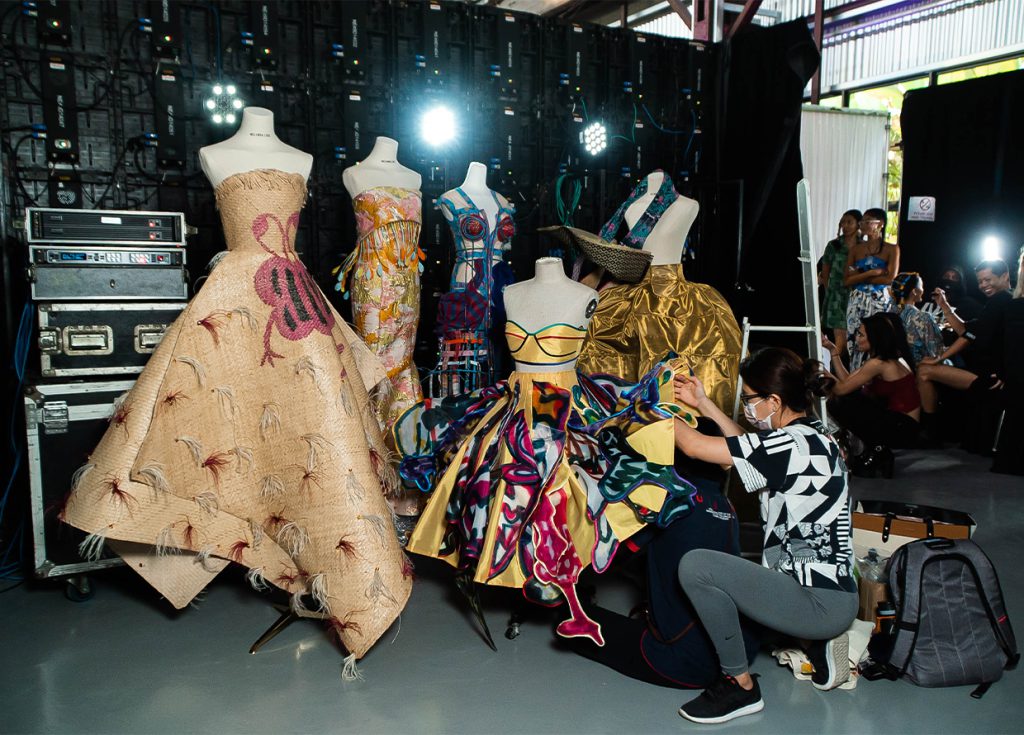 "One of the many craftsmen that I spoke to was Tanoti Crafts, a songket atelier based in Sarawak that trains young girls to weave. I loved the story behind their work. I think it's really important that we empower women, and I believed that the art I wanted to create with them will be masterpieces that I will cherish forever. So, I paid them the price that they deserve without any sponsorships, and they did a fantastic job. Of course, we had financial support from MOTAC (Ministry of Tourism, Arts and Cuture Malaysia, Cultural Policy Division) as well, but it wasn't enough to support their living. Regardless, the work that they do and the experience of it all are priceless."
What are your wardrobe staples?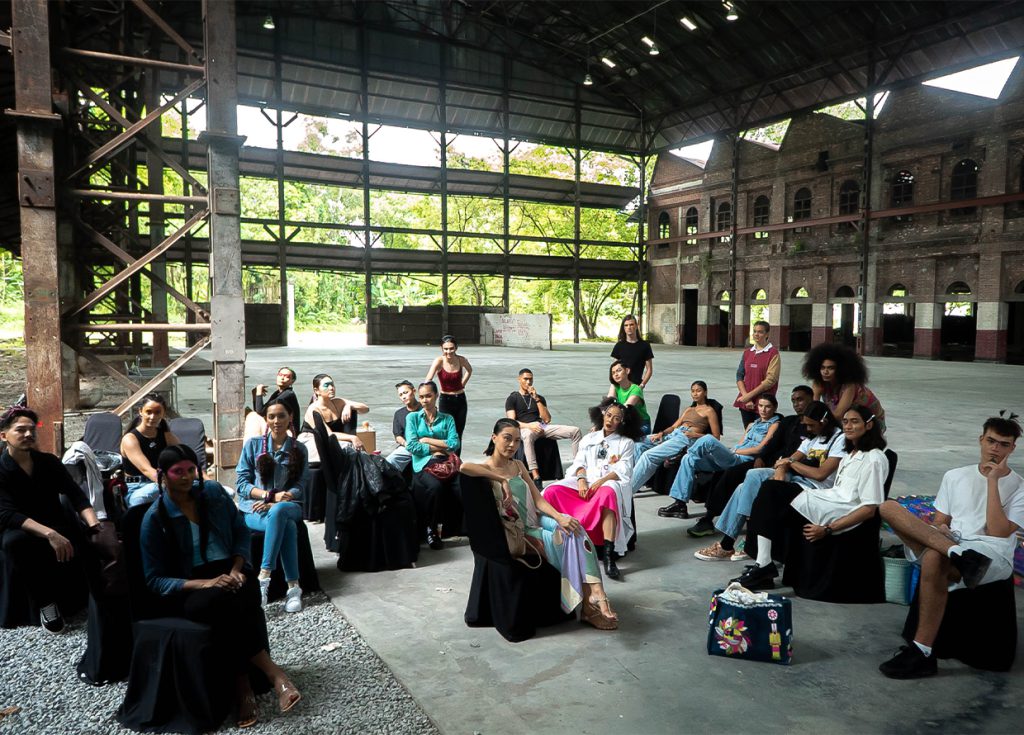 "Confidence. You must have confidence in your wardrobe, nothing else is more important. If you don't have the confidence, whatever you can afford to buy will never be enough. Personally, I think it doesn't matter if you follow trends or have a signature look. As long as you have the confidence, you can wear anything you want. Looking at my show, you can see that I have models of all sizes and skin tones. Not all of them are supermodels, but they are full of confidence—and they look amazing!" 
Malaysia is so rich in culture and tradition that makes our fashion industry so unique, such as our traditional crafts and cultural wear. We have so much potential, but we're not quite there yet. Why do you think so, and what do you think can be changed or worked on?
"People have a perception that traditional crafts are meant to be traditional. Buying souvenirs in foreign countries, for example. They are always old and outdated in design. I think local artists, product designers, creatives, and such should help these craftsmen to come up with cool ideas, create together and bring them out of their comfort zone. While it's important to preserve traditional crafts, we need to think of something fresh to keep them alive."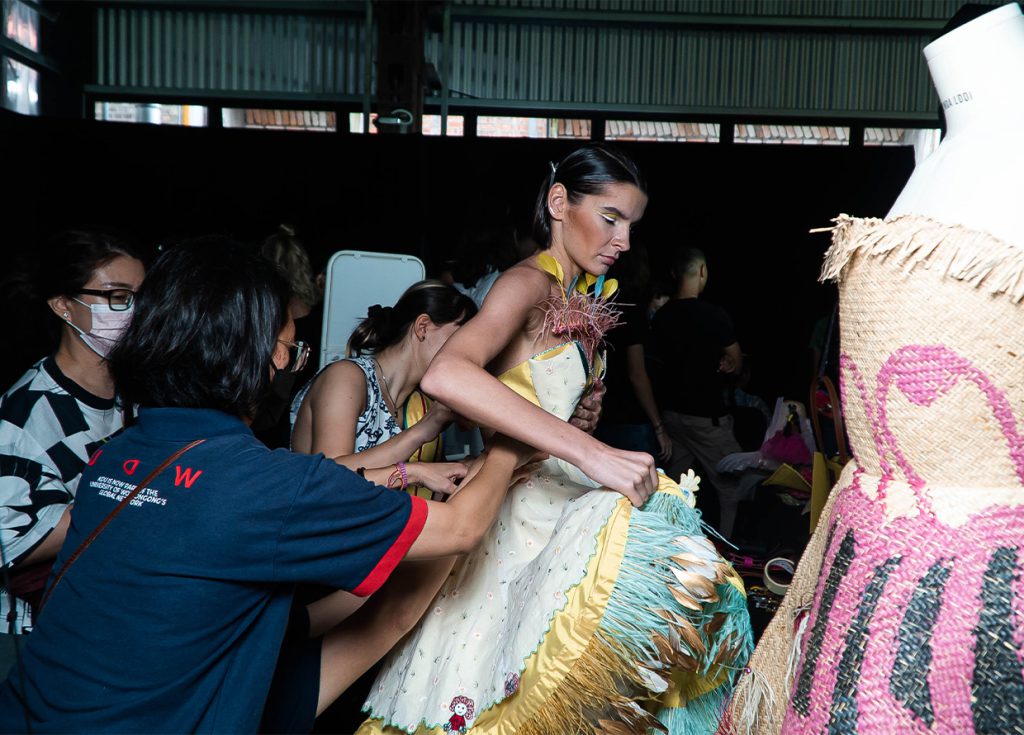 "In Indonesia, people are very passionate and proud of their batik, but they do them in a different way. They use traditional motifs, but the pieces as a whole are very modern. Malaysia, on the other hand, promotes traditional crafts in very traditional ways. When it comes to sharing the beauty of our country with the world, we tend to promote our duty-free goods instead of embracing our cultures and traditions. We need to start promoting the crafts that we have and encourage our artists to bring new ideas. Most importantly, the government also needs to work closely with local creatives to support and fund their work. As I've mentioned before, creating art is not a cheap task, not to mention the amount of time that goes into it. Our country is abundant with creative people, especially with our mixed cultures, I strongly believe that we can do so much more."
There are so many kids with artistic passions but also with parents who disagree with that career path. More parents are starting to encourage it, but there are still plenty who do not see the point in pursuing arts. How would you persuade those parents to see the bigger picture?
"I wanted to study graphics and arts, but I wasn't allowed to as my parents thought that I would not be able to make a living in that career path. I told myself that fashion is also a form of art, and I was sure that my parents would approve since they were also working in the fashion industry. My father was the pioneer of fabric pleats in Malaysia, and my mother was a tailor and manufacturer. So of course, they wanted me to continue their work. I understand many parents believe that being in the creative industry will not support a living, but I've seen many people who studied fashion and didn't end up being a fashion designer. Instead, they pursued journalism, styling, and many other creative fields. Such as myself, who also went into interior design."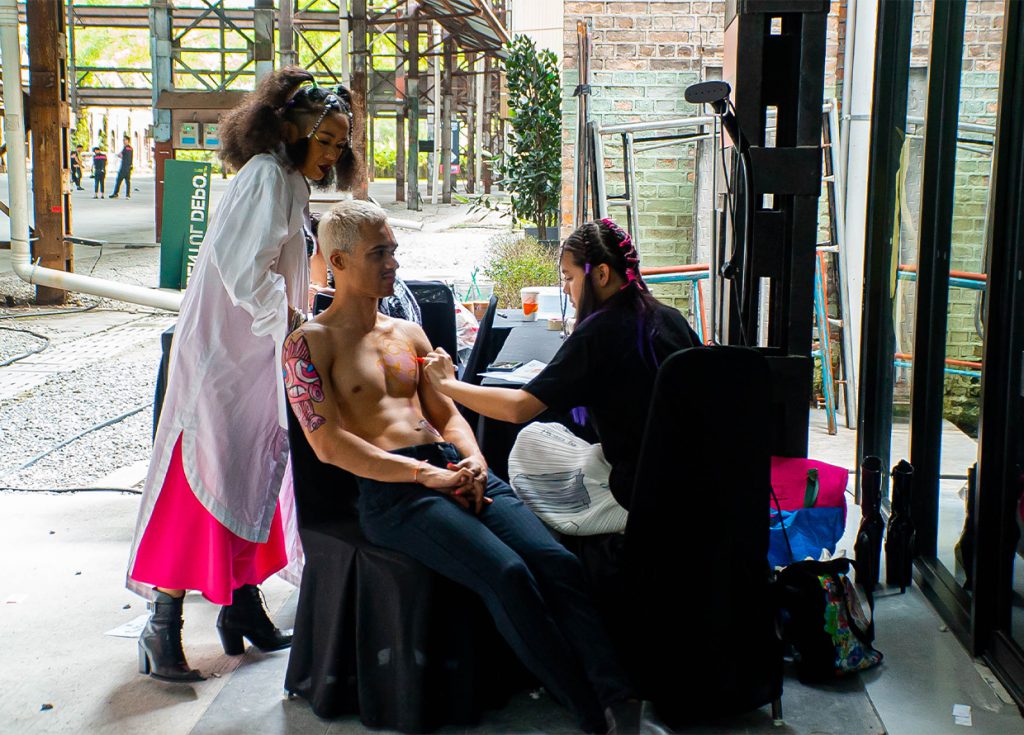 "I believe that regardless of what you study, it does not mean that you cannot be something else. You cannot stop someone from being who they want to be, because you can never know what will be the outcome. If they don't have the heart to do what they are being forced to do, they will always struggle with finding happiness. Recently, I had a talk with my children. I told them that they can do whatever they want, and be whoever they want. As long as they are happy and honest with me, that's all that matters. And that's how it should be."
Looking back, what advice would you give your younger self at the beginning of her career?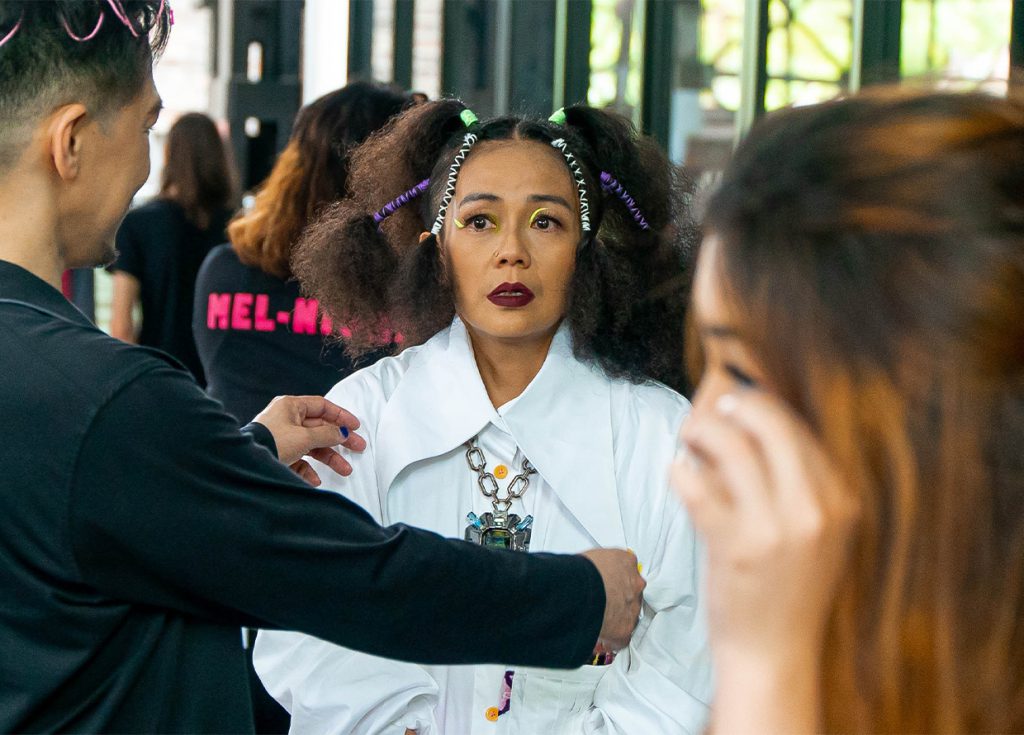 "To follow your heart and not be afraid to do what you want to do. I was the top student in my course when I was studying in Canada. They thought that I was great at my craft, and that I had a lot of potential. When I was graduating, the school had offered to write a letter to any university that I wanted to attend, and I didn't have to sit for any entry exams. Saint Martins was my dream school, so of course, I wanted to accept their offer, but I knew my parents couldn't afford it and I didn't want to burden them with the expenses. Instead, I requested the school to help me find a job in Canada. I regretted not trying. I'm happy with where I am now, and I believe that the universe has a plan for everyone, but I have always thought that I should've at least given it a try and taken the leap."
Tell us more about your Sarawak trip! What was the best part of it?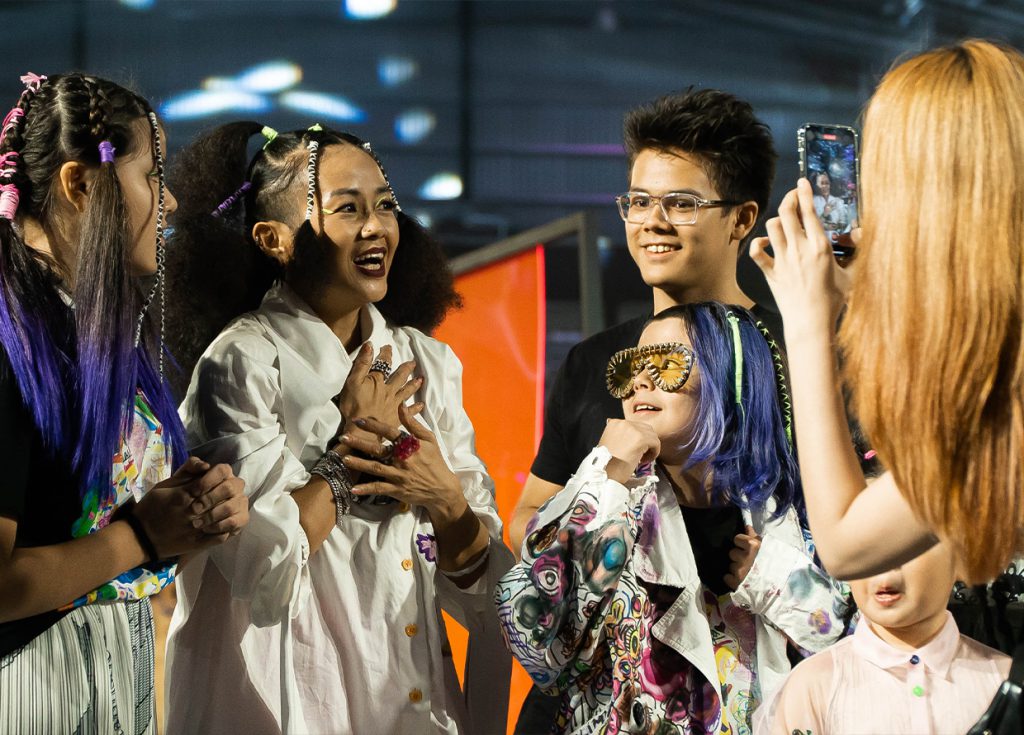 "The best part would be the appreciation. Appreciating what I have, appreciating the opportunity to experience the trip, and appreciating their work. They live a simple life in the jungle, and they don't have the same resources that we have in the city. We are able to buy whatever we need, but they have to make the best out of what they have around them. If they are able to produce such amazing crafts despite having limited resources, we shouldn't take things for granted and appreciate our privileges. As my children and I were heading home after the trip, I asked them what they learned. "That we are very lucky," they said, because the children didn't have any toys or gadgets. While that's true, it doesn't mean that they aren't happy, and they didn't need to have toys or gadgets to live a happy life. It was a very emotional trip. I really felt the love that they have for their craft, it inspired me to do more to support them and I hope others will do the same."
Support Melinda Looi and her journey to make a change here:
Through Our Eyes Exhibition
 
For two weeks starting November 1st, the collection will be displayed at BookXcess, Lalaport, alongside Maya Luebbert's artworks. The exhibition will be divided into three sections: Past, Present, and Future. Past will reflect on Luebbert's creative evolution from her sketchings when she was young, Present will show the collection's collaborations, while Future will focus on sustainability in partnership with Malaysian Aviation Group. Throughout the two weeks, workshops and sharing sessions for all ages will be held at the bookstore, including Fabric Paintng with Michael Liew, origami and kraftangan workshops, a talk with Gogh Thing Thing on 'Engineering meets Couture Fashion', and more.
Charity for Children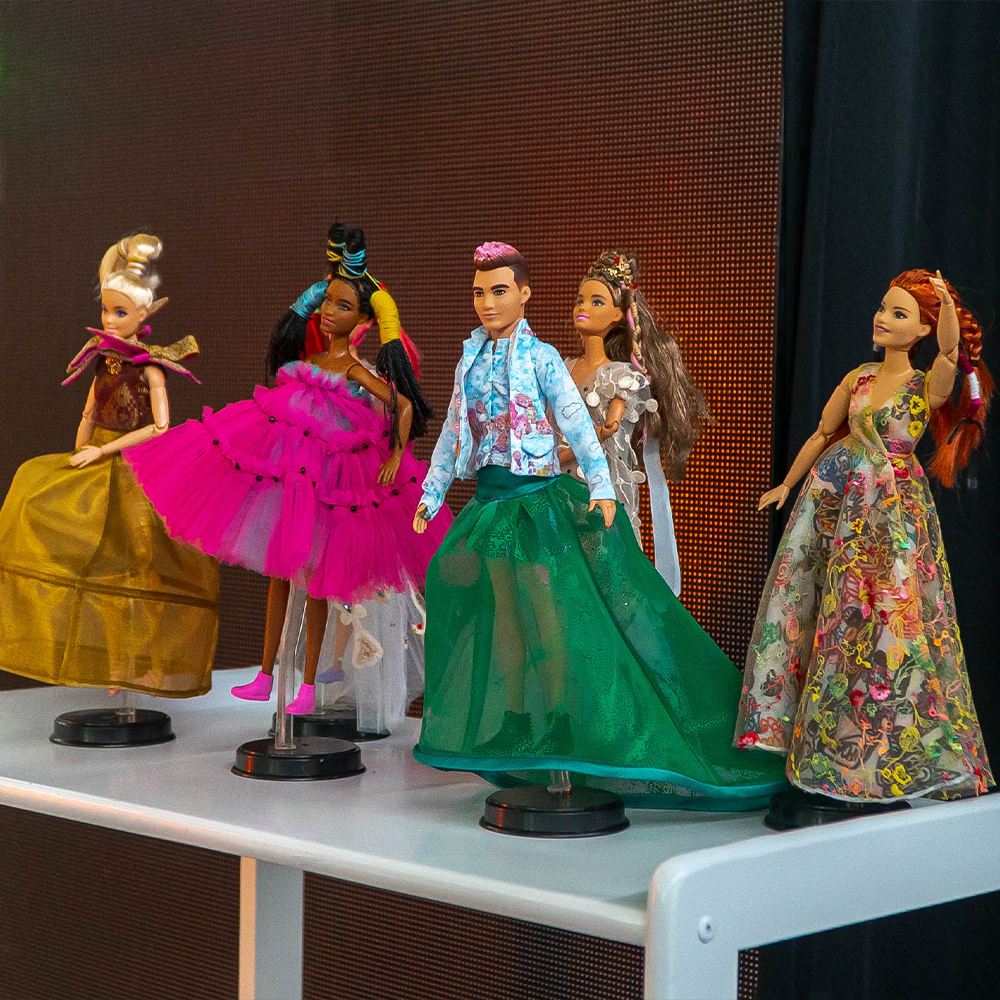 Looi will be hosting an auction to raise funds for Charity for Children at Lalaport's BookXcess, with items such as a Barbie dress from the Melinda Looi Couture 2023 fashion show, three creative garments created using upcycled materials from Malaysia Aviation Group, a game of badminton with Datuk Wira Lee Chong Wei, Datuk Nicole David offering to train 20 kids from the underprivileged homes, six modified strollers by celebrities from Happikiddo, amongst others.
For more fashion reads, click here.
| | |
| --- | --- |
| SHARE THE STORY | |
| Explore More | |