Fashion
Shoe Care 101: Best DIY cleaning and care methods for leather, suede, textile, rope and cork footwear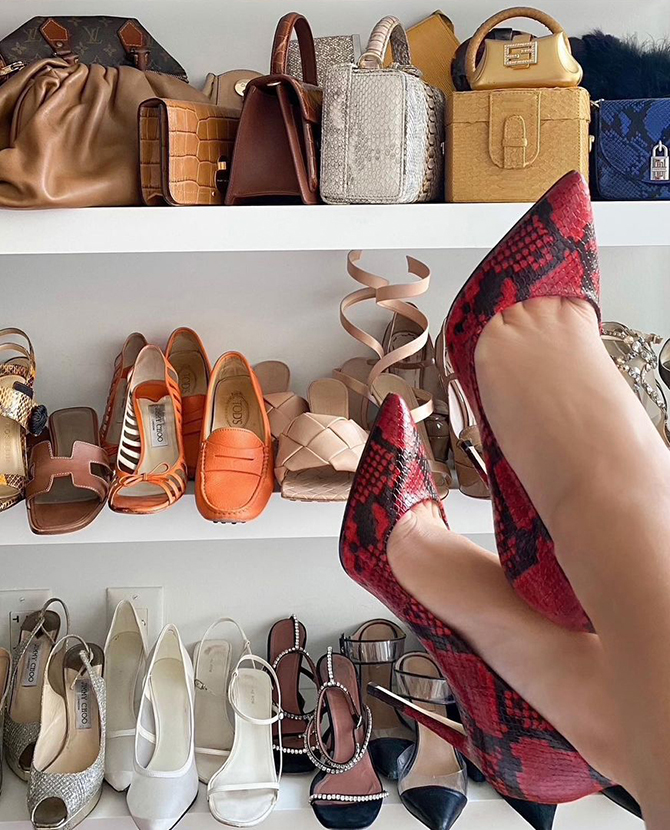 Most shoe cleaning experts agree on this: You shouldn't toss your fancy kicks into a washing machine—unless they're made of super-durable canvas and you're lazy in a rush. Cleaning by hand ensures footwear gets specialised attention appropriate to specific materials. For this reason, harsh chemicals such as bleach should be avoided as these are likely to deal lasting damage.
Remember, too, that there's only so much you can do on your own. Very tough stains and more extensive damage are best left to experienced professionals, especially when it comes to luxury or limited-edition kicks.
READ: Where to send your shoes for cleaning and repairs
Leather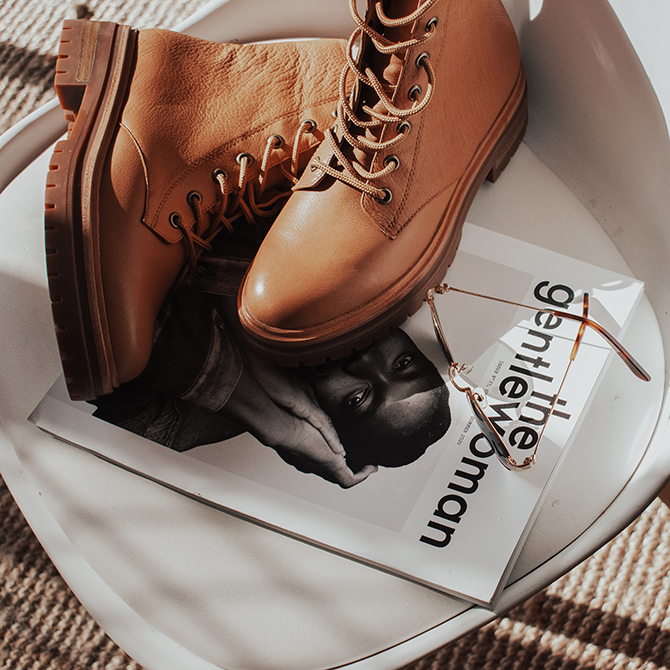 How to clean:
Gently use a soft cloth or bristle brush to remove grime stuck to the shoe's surface.
Dampen the cloth or brush with a mild cleaning solution. You can use one especially formulated for leather shoes, or make one by mixing warm water with a small amount of mild soap.
Wipe down with a dry microfiber towel or soft cloth.
For added shine and protection from future stains, apply leather conditioner. This also helps to preserve the leather and prevent it from becoming dry in the absence of natural oils, resulting in cracking and peeling.
Air dry at room temperature. Too much sunlight can cause leather to crack.
Unsealed leather
Most shoes are made of sealed leather, which makes it harder for water and stains to penetrate into the grain. If you are dealing with unsealed leather, skip steps 2 and 3—getting it wet will cause permanent discolouration. Jason Angsuvarn, founder of premium shoe care brand Jason Markk, suggests just wiping with a slightly damp microfiber towel.
Patent leather
Rub away scuff marks with a cotton bud—or soft cloth—dipped in petroleum jelly (aka Vaselin)
How to keep:
Keep your leather shoes out of direct sunlight and in a shoe bag. Stuff those that you rarely wear with shoe trees, as leather will shrink over time.
Leather is porous and absorbs scents. To remove the odour of sweaty feet, cigarette smoke or a Korean BBQ dinner, sprinkle shoes with baking soda and place in a sealed container. After 24 hours, remove and clean with a dry cloth.
---
Suede
View this post on Instagram
How to clean:
Use a suede brush or nail brush to gently buff stains away. Brush only in one direction, with the grain. This will remove surface dirt and dust.
For more stubborn stains, like scuff marks, add pressure and brush back and forth to raise flattened suede fibres and lift away stains.
You could also try using a suede rubber or a regular white eraser (make sure it's clean and free of stains).
If these still don't remove the stain, dip the corner of a face cloth in white vinegar or rubbing alcohol. Rub it all over the stain to brighten the spot. Doing this shouldn't leave a water mark if the suede is only lightly dampened, not soaked.
Brush the suede regularly to keep it looking fresh and smooth.
Apply a water-resistant spray for suede before wearing to prevent water stains.
"Rescue" wet suede shoes
1. Dab and twist the shoe, using clean microfiber towels, to soak up as much fluid as possible. The suede will gradually dry and the nap—the fine fibres—will begin to lift.
2. Use a dry soft-bristle brush to buff the nap back and forth while it's drying. Otherwise, the nap of the suede will not lift back up, giving it a matted-down appearance.
3. Inserting shoe trees will also help maintain the shape of your shoes while drying.
How to keep:
Keep suede shoes in a shoe bag when not in use. Place them in a cool, dry and dark area to help prevent dust buildup and fading. Do not place your shoes in a plastic bag as it could trap moisture.
---
Textile
View this post on Instagram
Remove any shoelaces. Spot treat stains with some shoe cleaning solution or laundry detergent. Place them in a laundry bag and machine wash with your next load.
Buff shoes with a soft bristle brush to remove dust and dirt from the fabric's surface.
Blot away tougher stains by dipping the corner of a microfiber towel or face cloth into cold water.
Apply a shoe cleaning solution to a brush and dampen the bristles. Scrub the entire surface of the shoe—this prevents water stains—and apply more pressure to the stained areas.
To clean the insides, soak a brush in the solution and scrub till clean. From time to time, remove the insoles and do the same to clean them.
Dab and twist the shoes with microfiber towels to soak up excess moisture. The friction could also help remove any remaining stains.
Air dry in a well-ventilated area to prevent mould and odour.
Spray your shoes with a stain and liquid repellant. This prevents fluids and dirt from seeping into the fabric, where they'll be harder to remove.
How to keep:
Always clean your shoes and spot treat stains before setting them aside, as these will sink into the fabric over time and become difficult (if not impossible) to remove.
Stuff shoes that you don't wear often with shoe trees to maintain their shape and prevent creased toes. Light coloured soles will oxidise faster in the open, so store shoes in their shoe box or better yet, in clear plastic containers or shoe storage boxes. Keep these away from the sun to prevent fading.
---
Rope and cork
How to clean: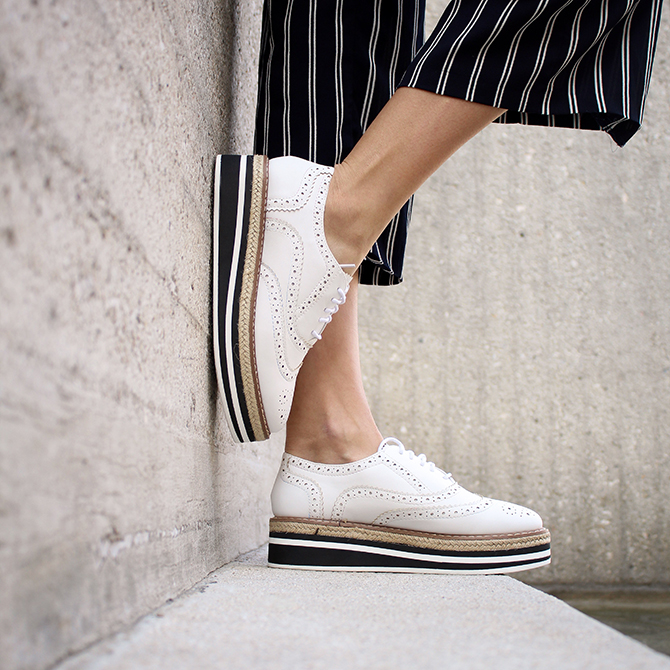 Mix four cups of warm water with one-fourth cup of distilled white vinegar, and one teaspoon dishwashing detergent. Dip an old toothbrush or face cloth is this solution and scrub one small area at a time.
When cleaning rope, brush in only one direction to prevent it from fraying.
Dab shoes with a damp face cloth or towel to rinse away the soapy residue. Air dry in a well-ventilated area.
---
Shop The Tools You'll Need:
For more footwear stories, click here.