Fashion
River Tweed: The Chanel AW22 collection pays tribute to the iconic House fabric
All about tweed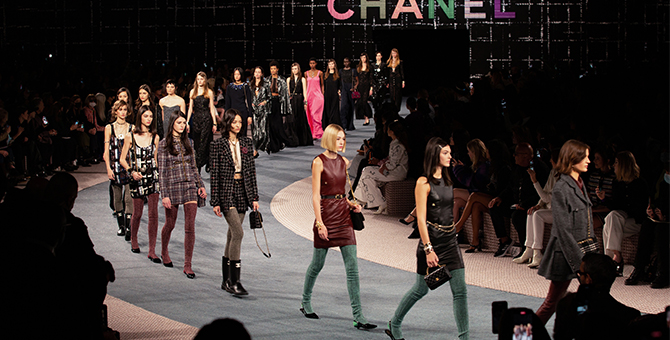 Typically, tweed is a natural, thick, woven wool fabric reserved for outerwear. Originating from Scotland in the 1800s and made popular in the 1900s, its weather-resistant properties were used to ward off strong, highland winds. Now, if you ask anyone about the origins of tweed today, you'll most likely hear them associating it with Chanel. The French Maison has made the fabric so universal, it has become a timeless and prominent symbol of high fashion.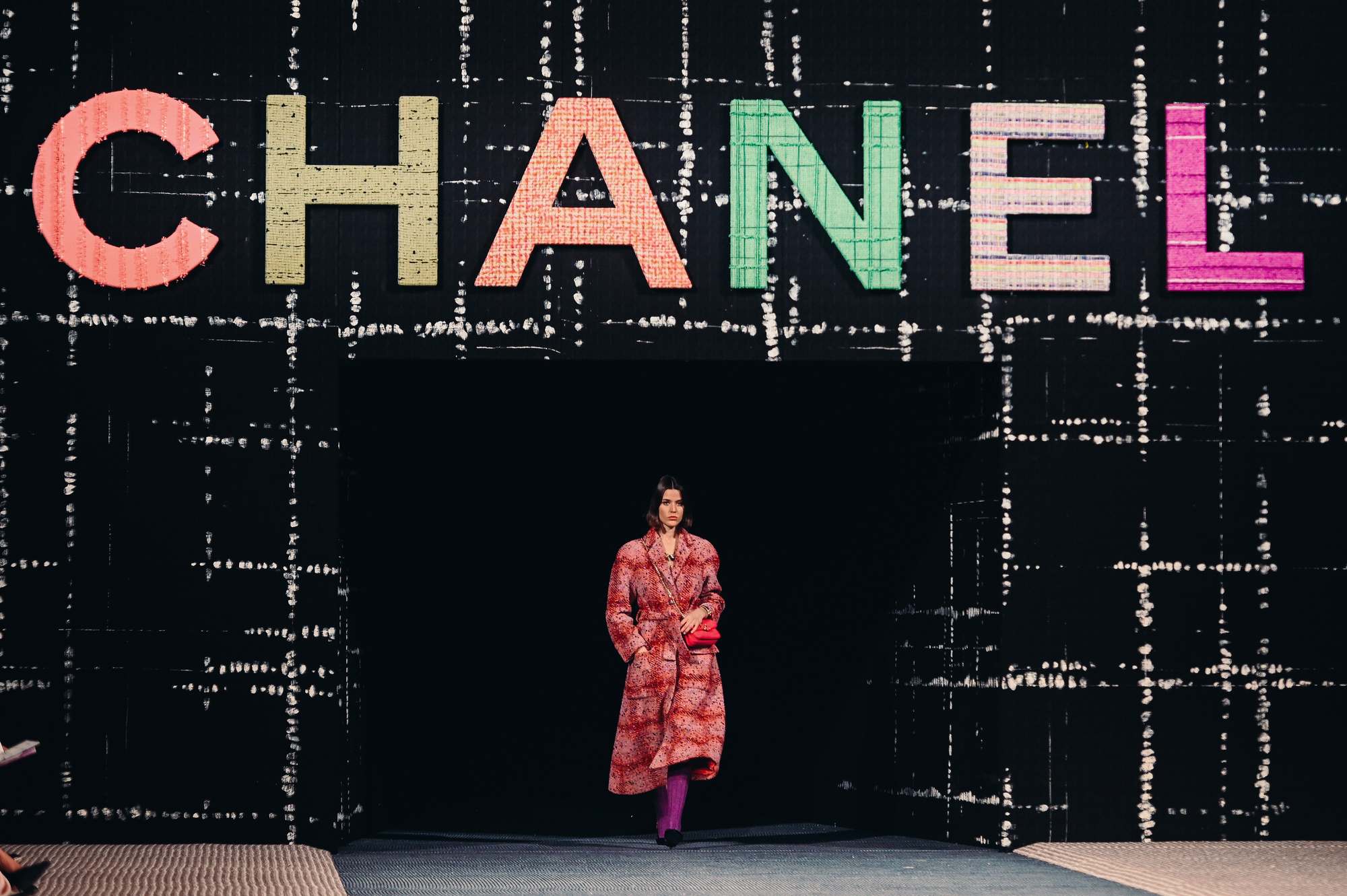 Having been reinvented here and there every season, Creative Director Virginie Viard took the opportunity to devote Autumn/Winter 2022 entirely to tweed. Taking it back to the very beginning, the House's obsession with the traditional fabric started from the relationship between Gabrielle Chanel and the Duke of Westminster in the 1920s. It was said that she used to borrow his jackets and made them her own thanks to the comfort and warmth they provided.
"There's nothing sexier than wearing the clothes of the person you love," says Viard in a press statement. Of the collection, she says, "We followed the footsteps of Gabrielle Chanel along the River Tweed [in Scotland], to imagine tweeds in the colours of this landscape. Like that of a long pink coat mottled with blue and purple, or a burgundy suit with a delicate gold shimmer. This is what Gabrielle Chanel would do on her walks through the Scottish countryside: she would gather ferns and bouquets of flowers to inspire the local artisans for the tones she wanted."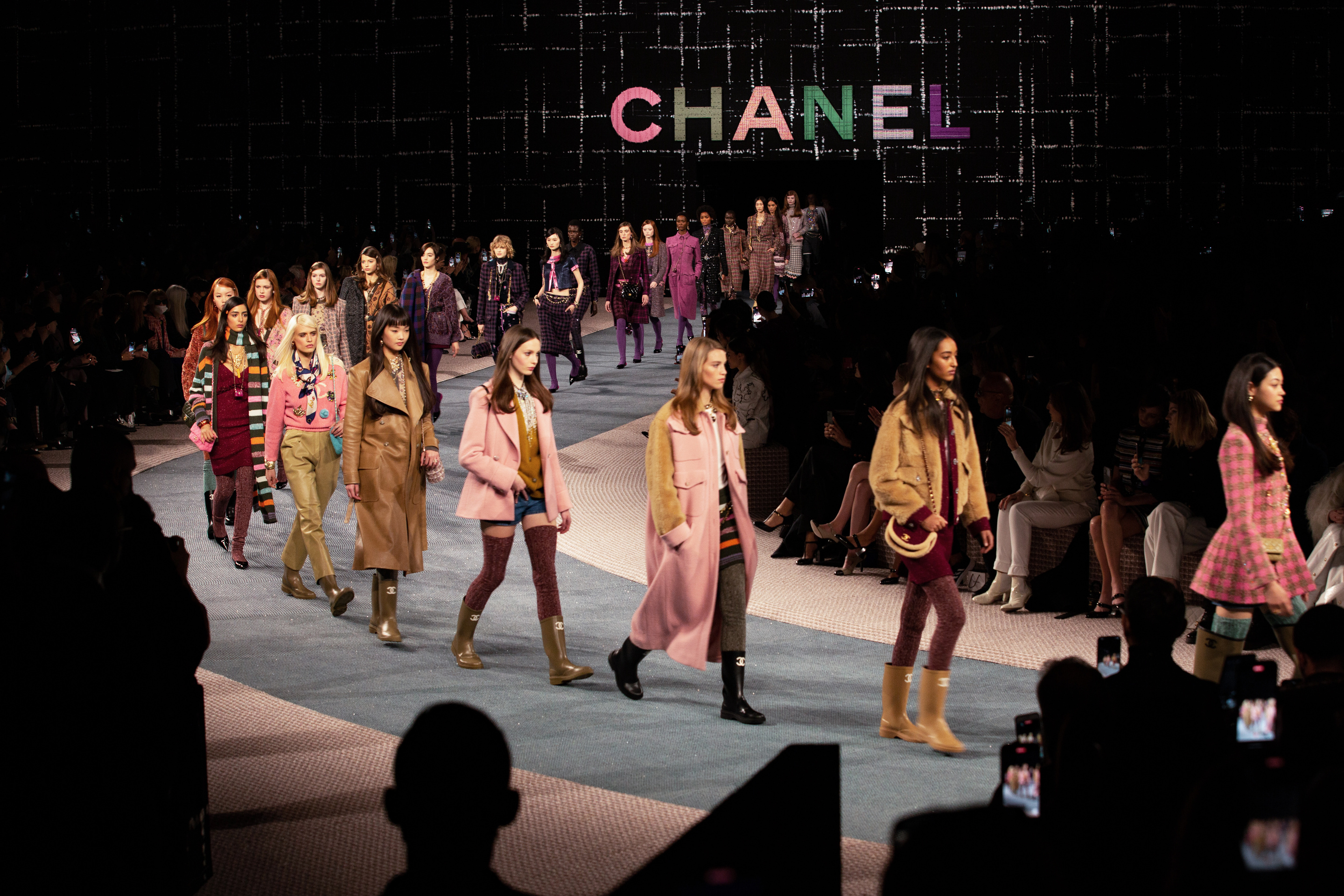 From the show invites housed in a huge rectangle box, to the runway set-up at the Grand Palais Éphémère, every detail was swathed entirely in tweed. The collection itself—reminiscent of winter in the countryside—saw the fabric in youthful light with bright colourful patterns, subtly masculine silhouettes, and a mishmash of pairings. Tight midi skirts were worn with stockings or long knitted tights and pointed pumps, while Chanel rubber wellingtons were paired with traditional tweed suits. There were a couple of sixties-inspired, Mod mini dresses on display, too. "I was also thinking about England in the 1960s and very colourful record covers," says Viard.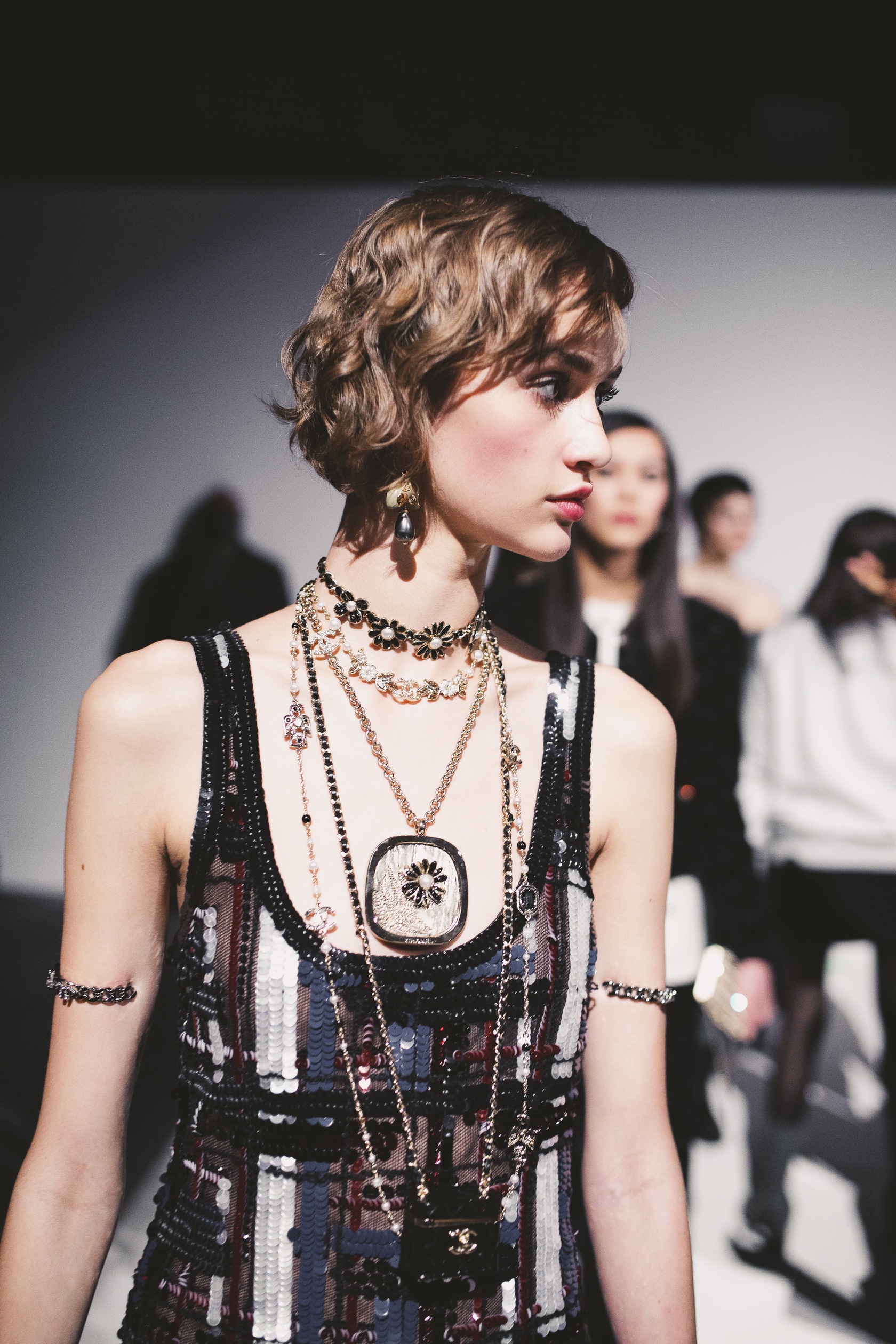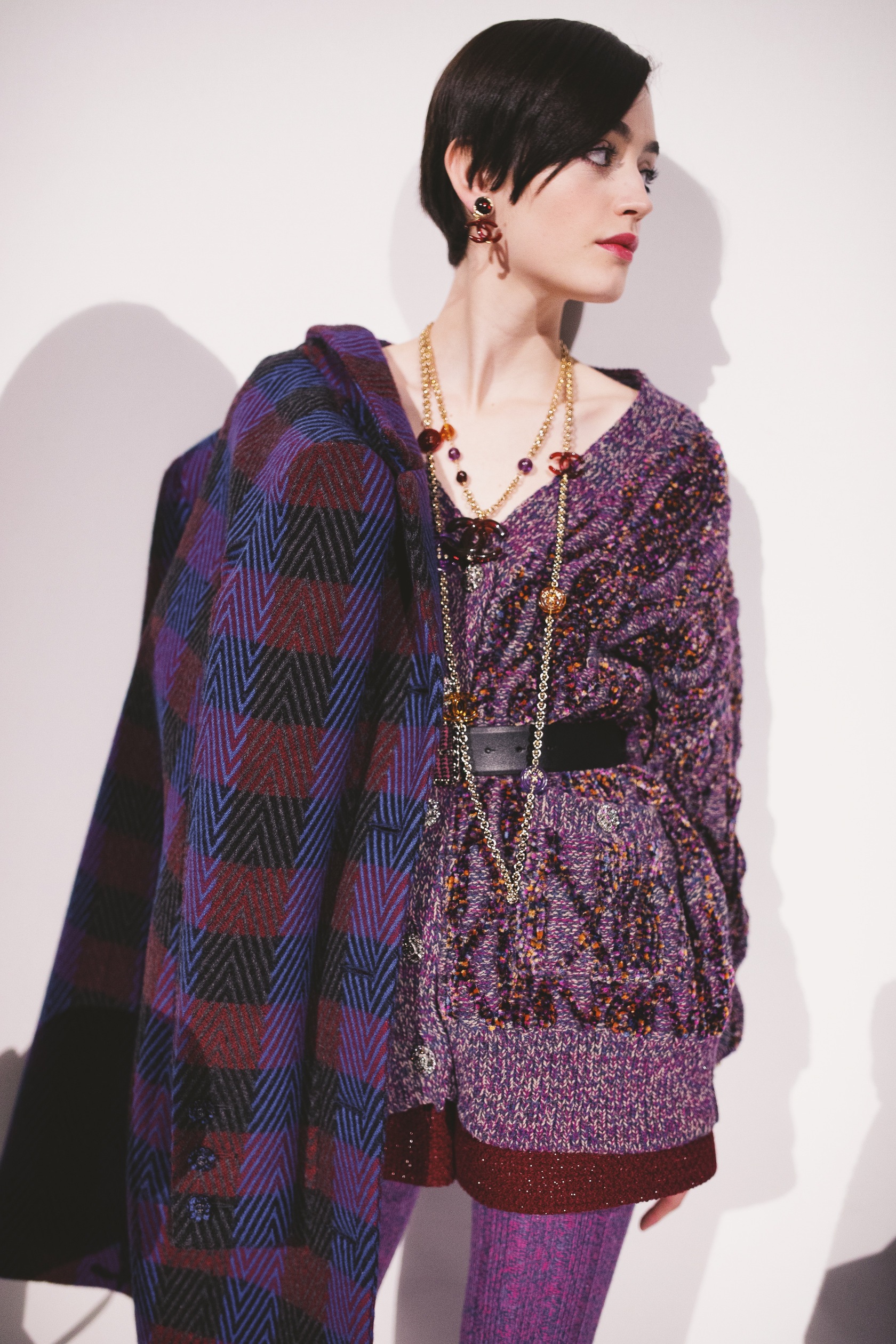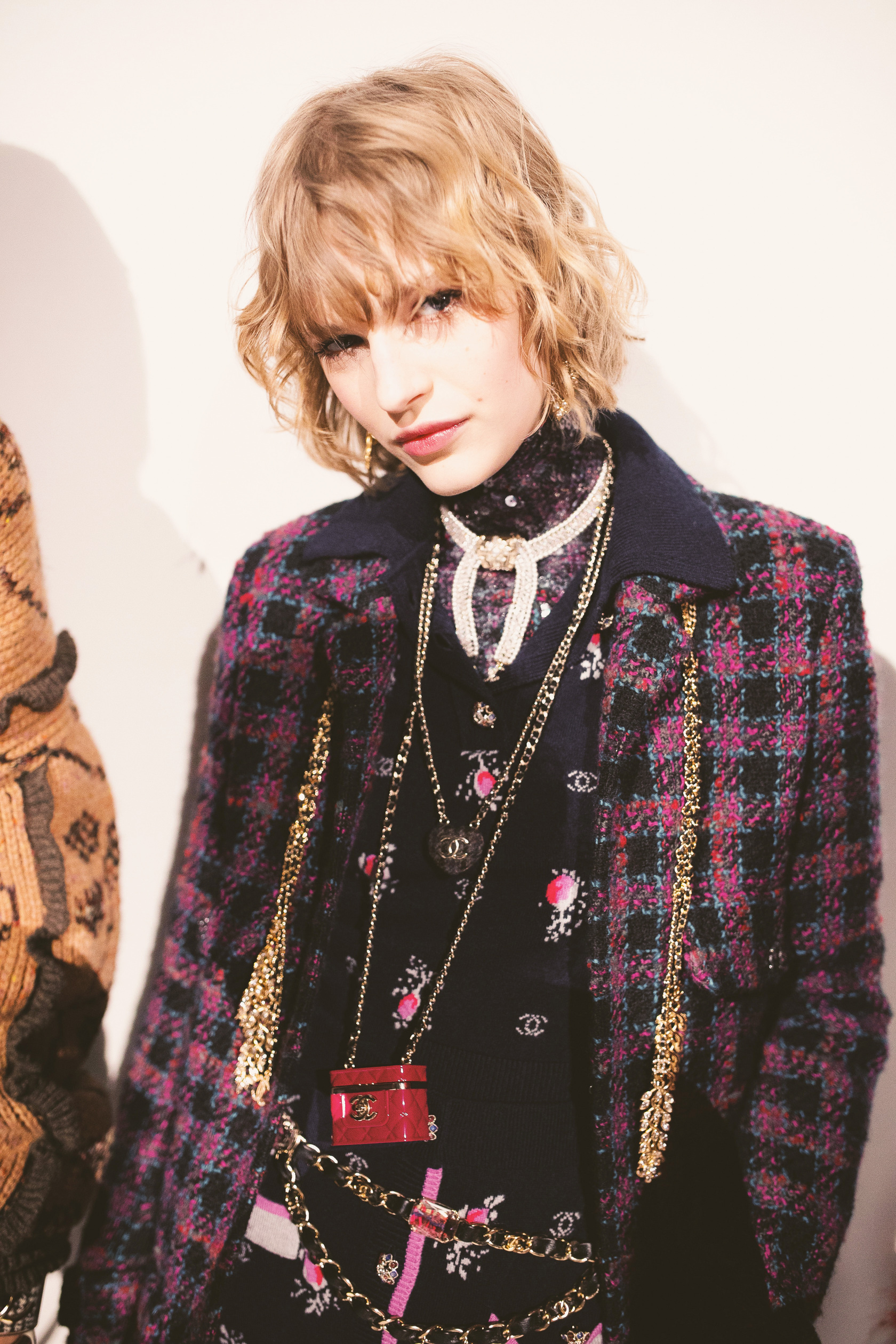 While not entirely prominent as the clothes, accessories were also given a youthful touch with colourful, small, tweed and leather totes, and micro bags worn as necklaces. Elsewhere, oversized slouchy carry-ons and layers of necklaces completed each look.
From its rough humble beginnings to its current luxury fashion status and infinite colour and material combinations, tweed has certainly come a long way. "I love working with it so much, I couldn't live without it at Chanel," says Viard.
Click to see the celebrities dressed in Chanel for its AW22 show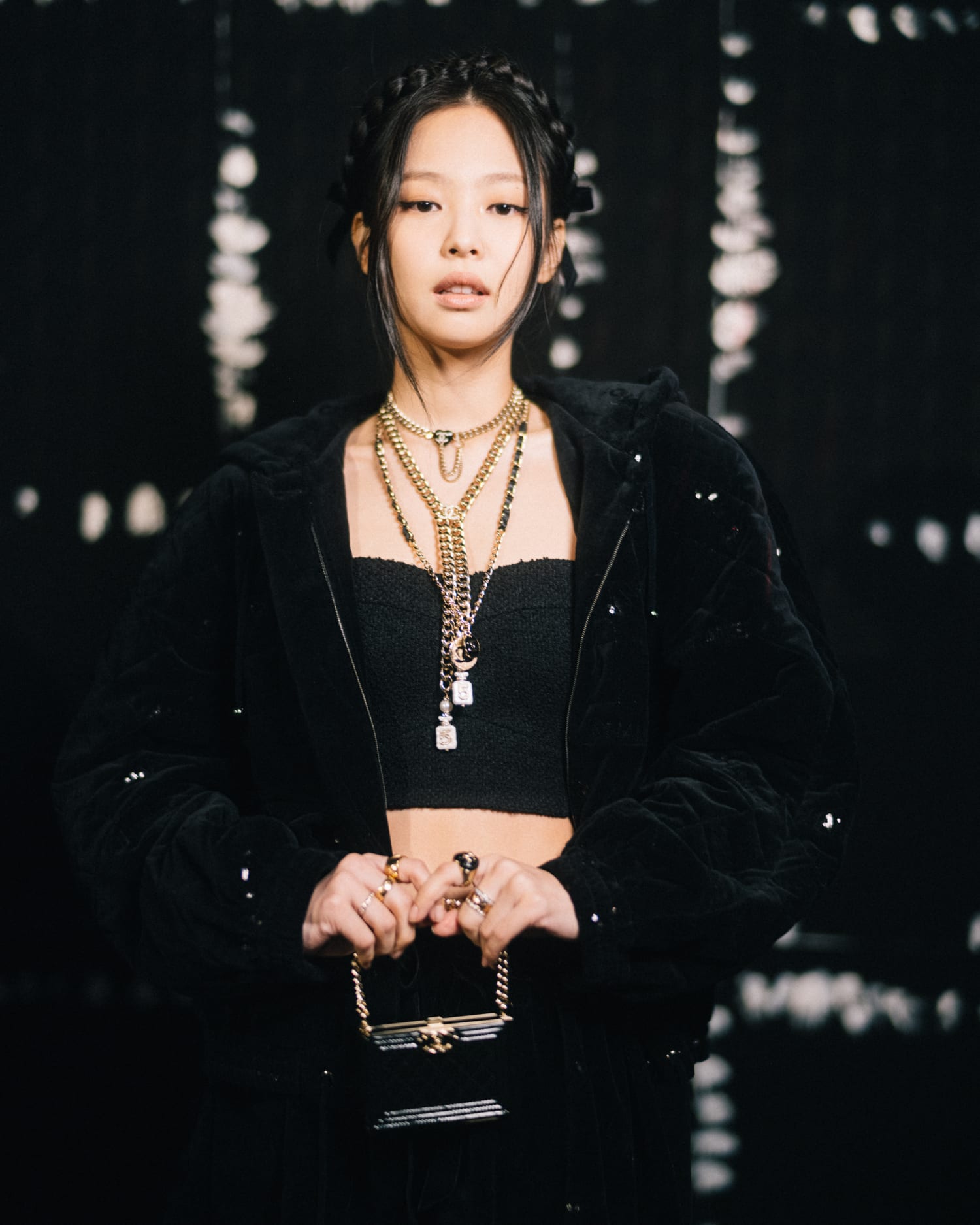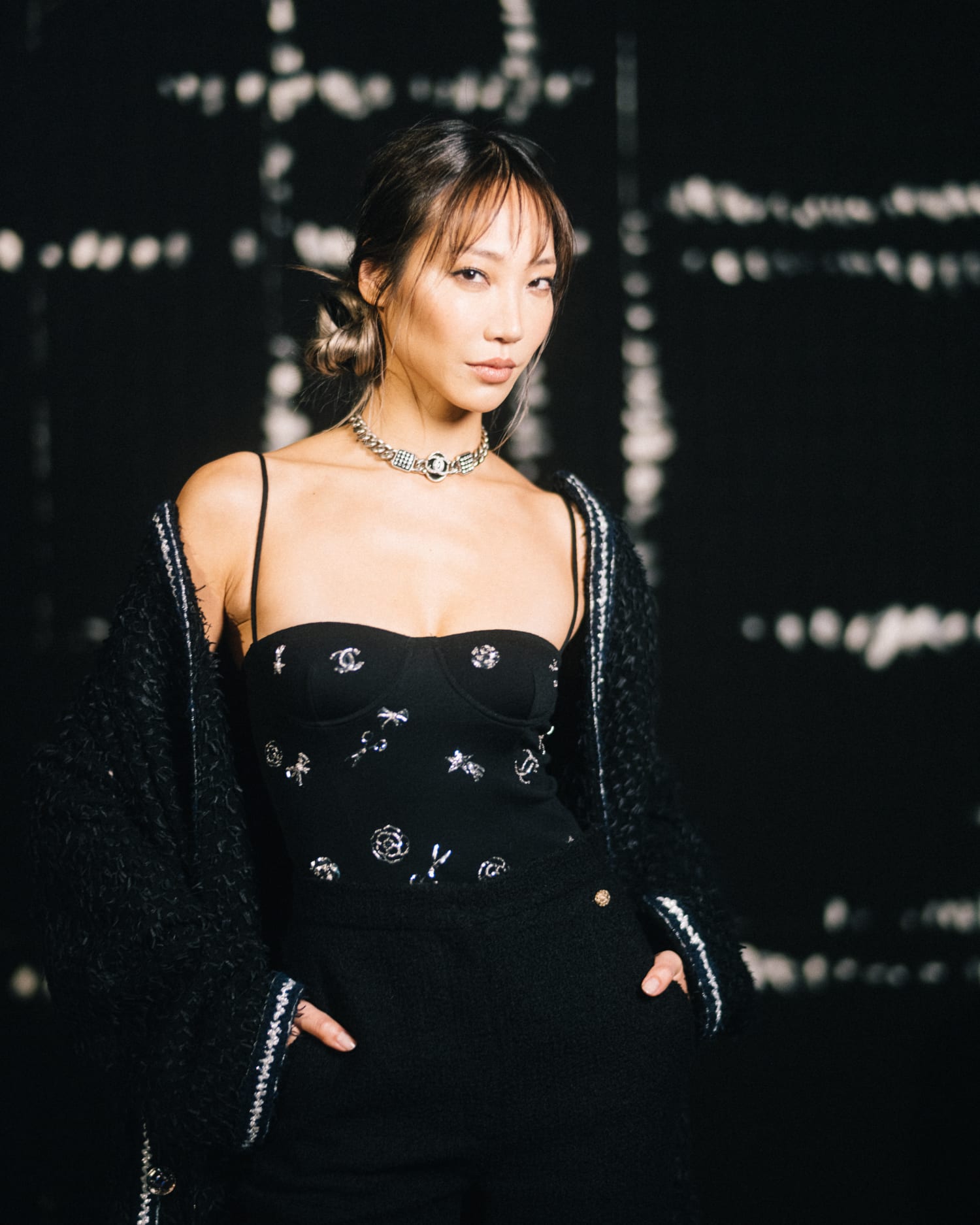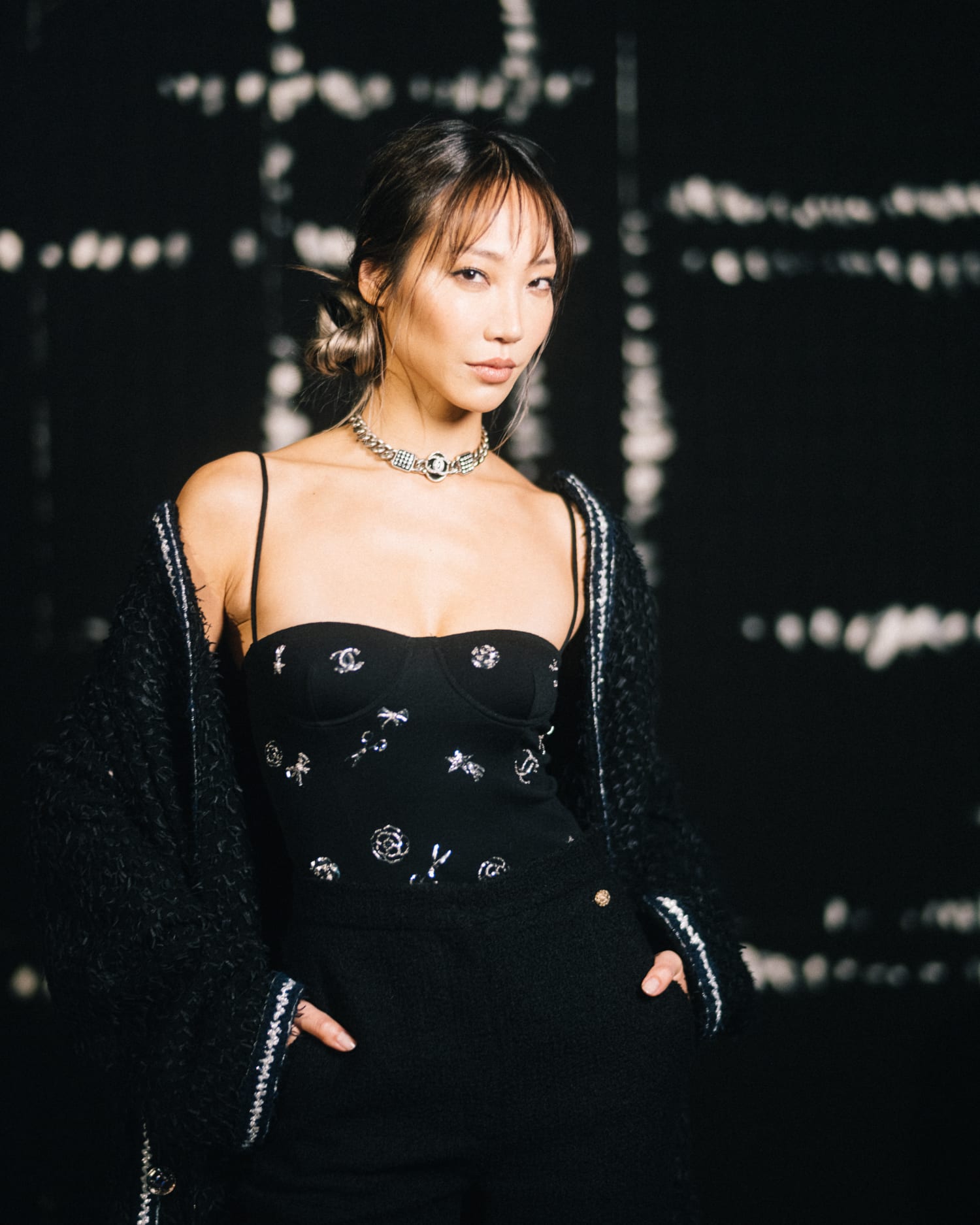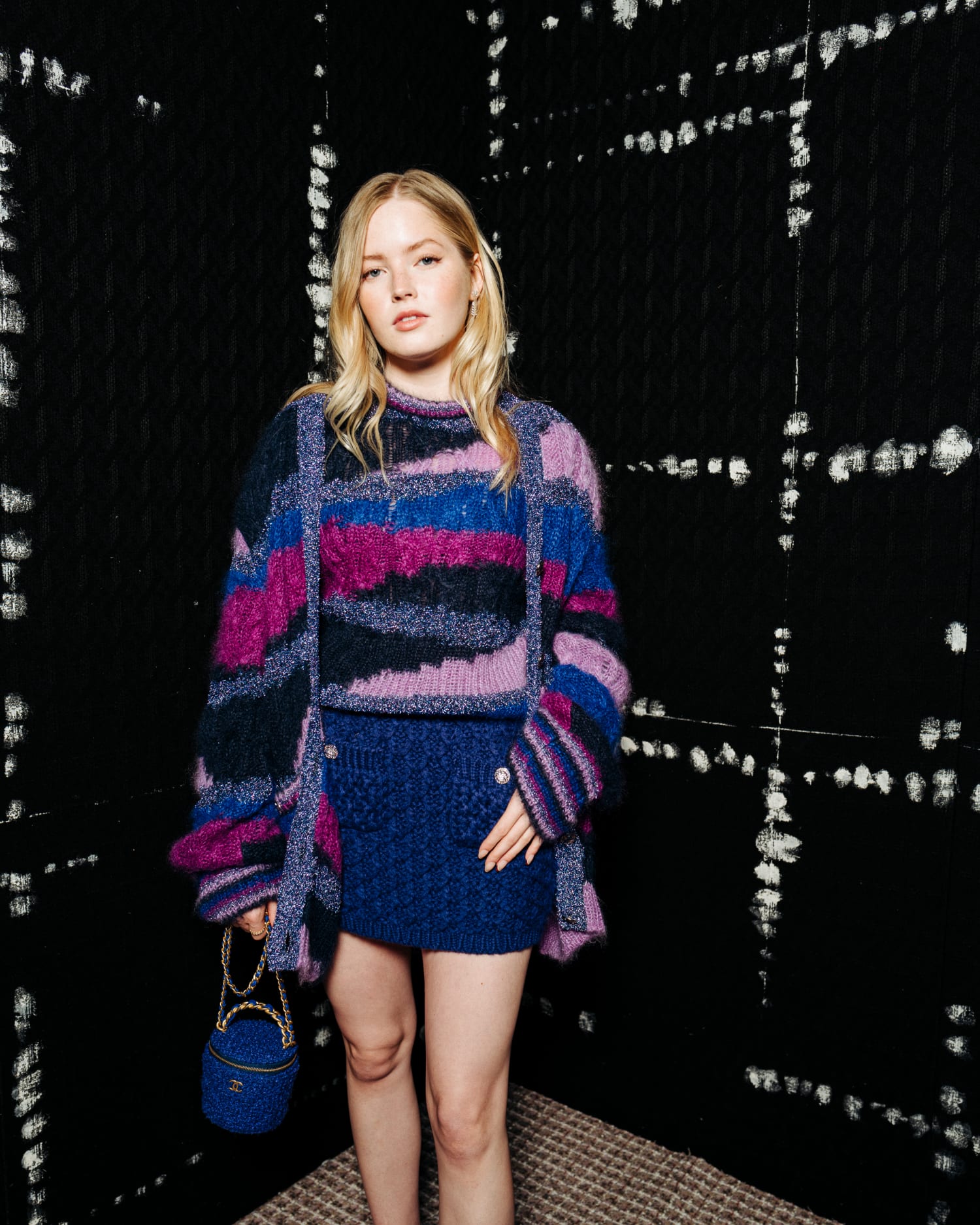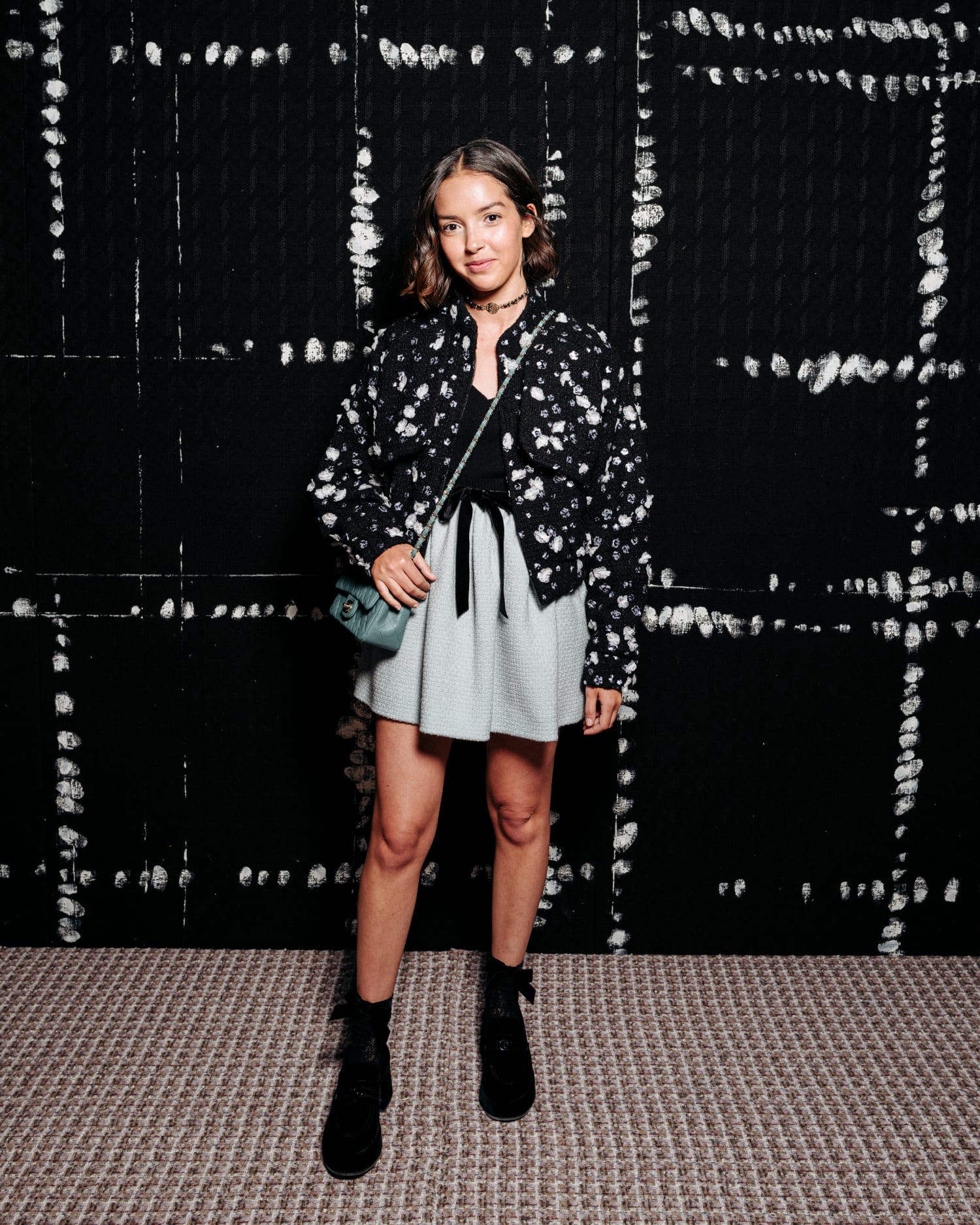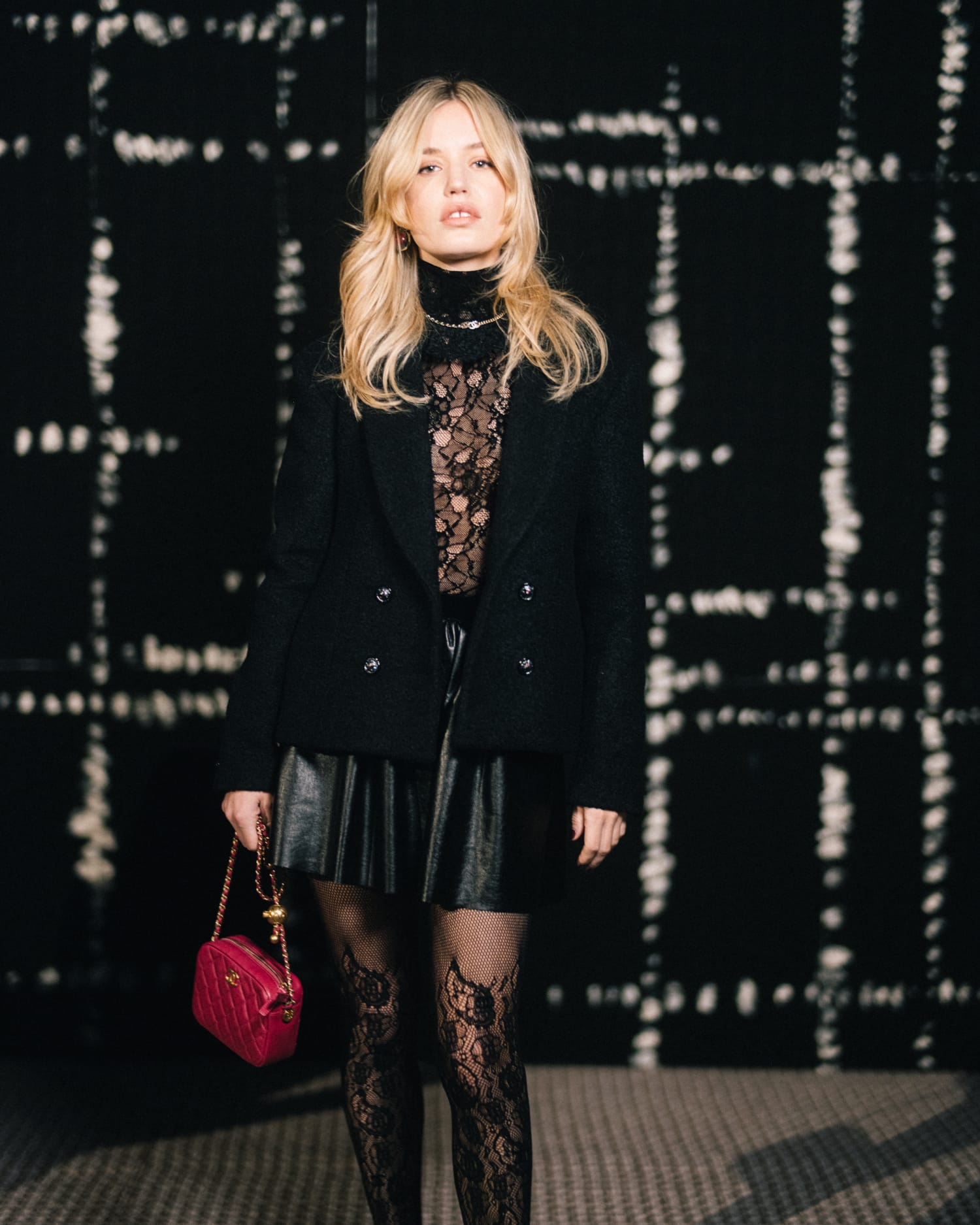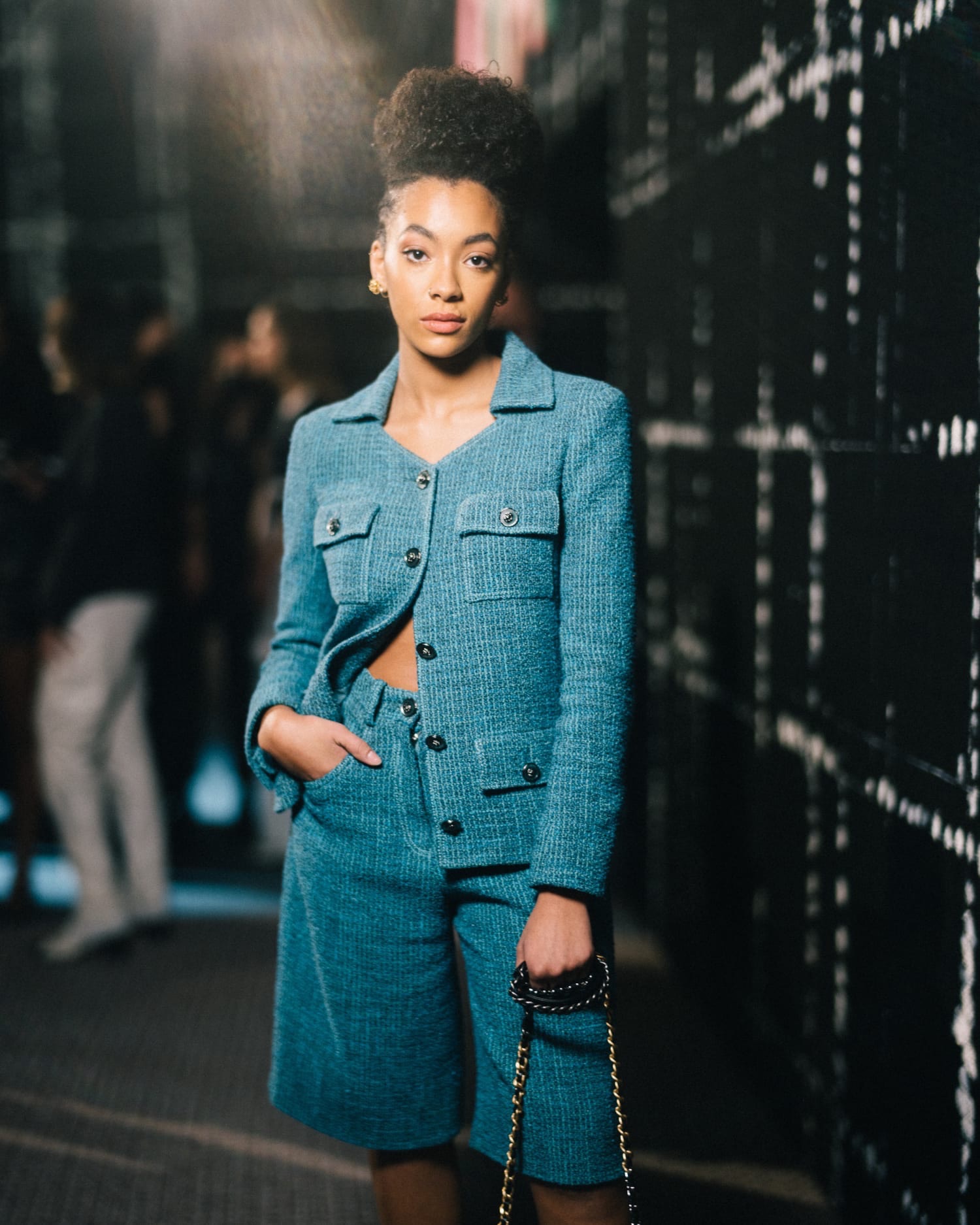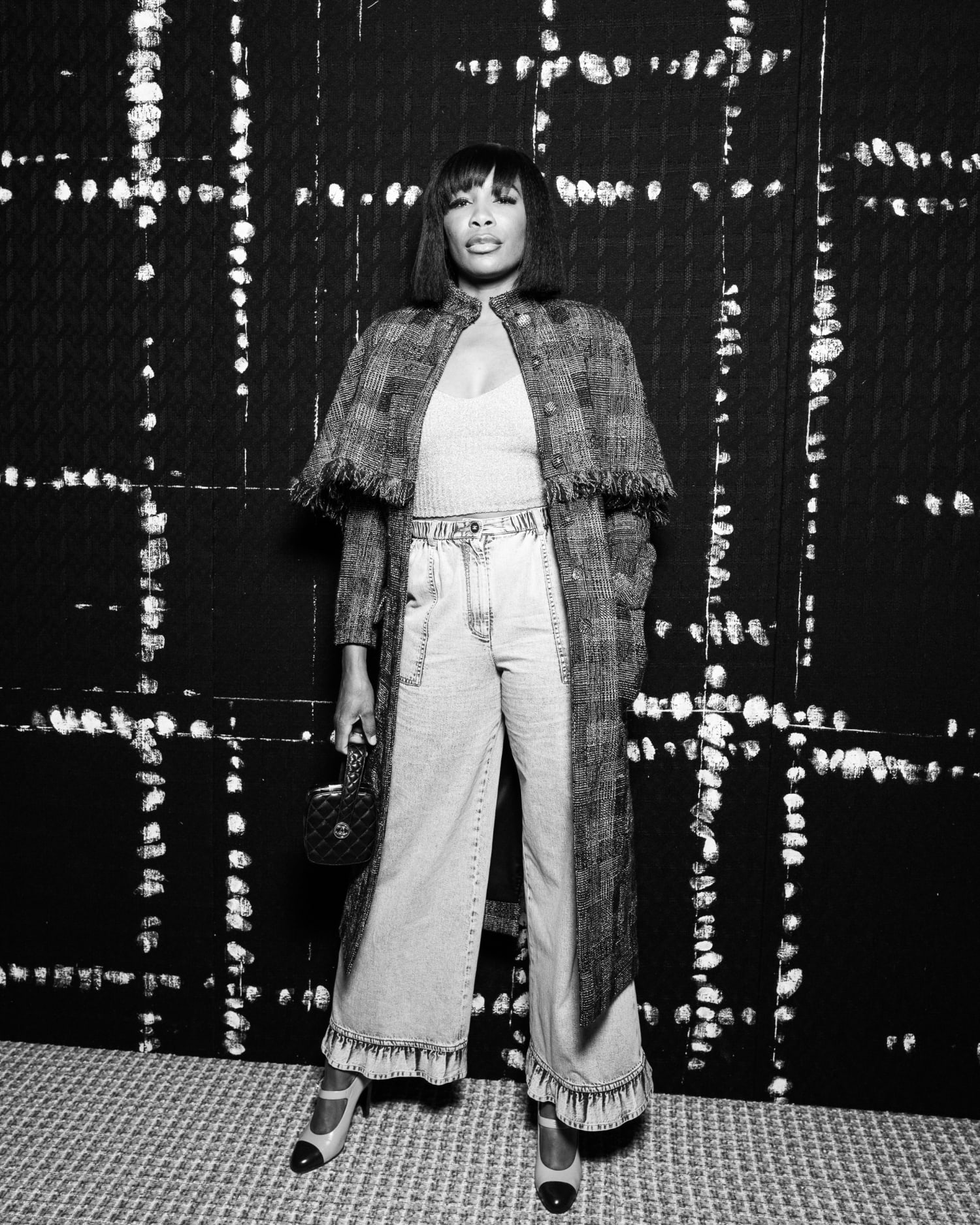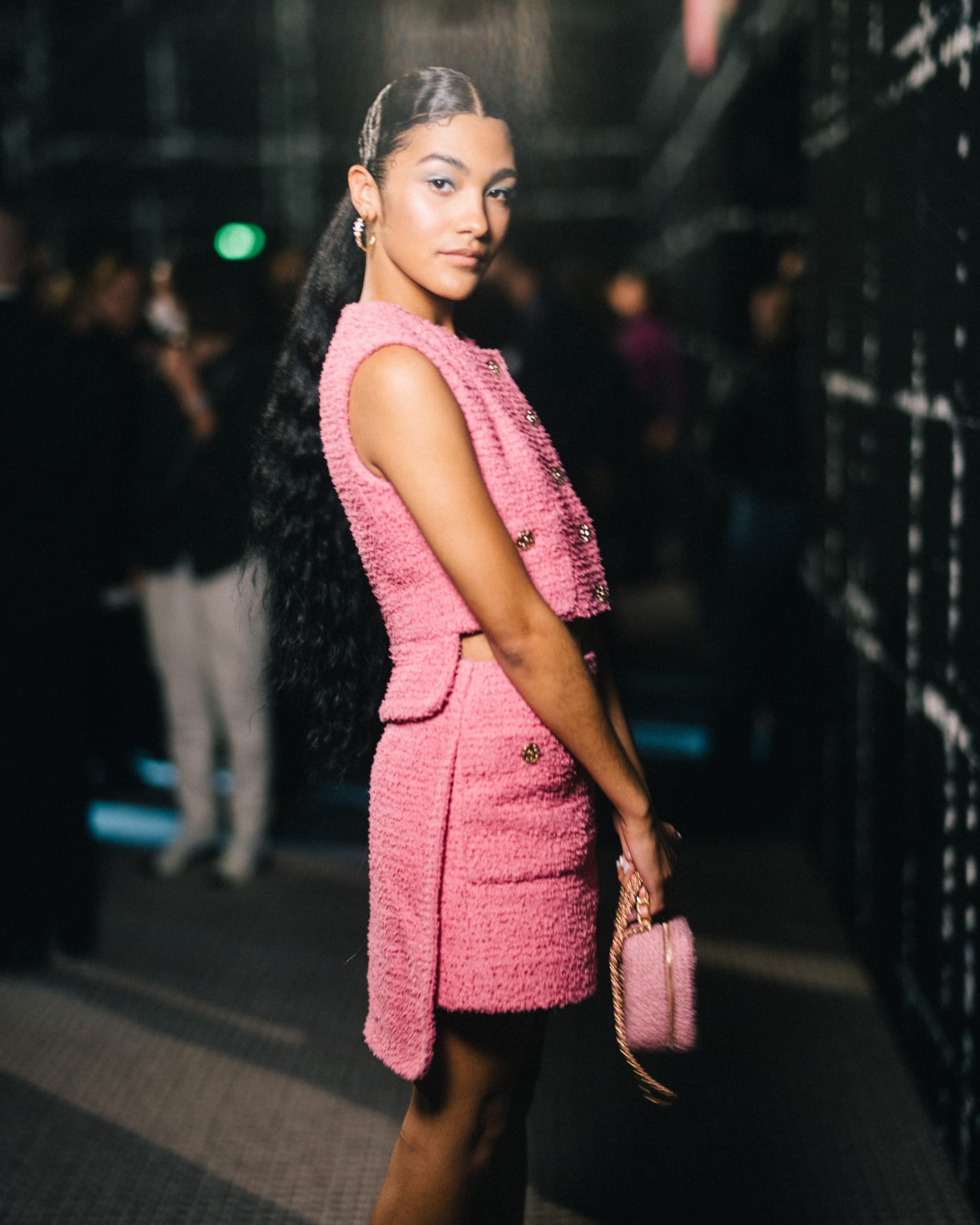 See the entire collection here.
Read more about Paris Fashion Week AW22 here.