Fashion
NFTs in fashion: A Balmain dress by Olivier Rousteing, Vogue Singapore digital covers and more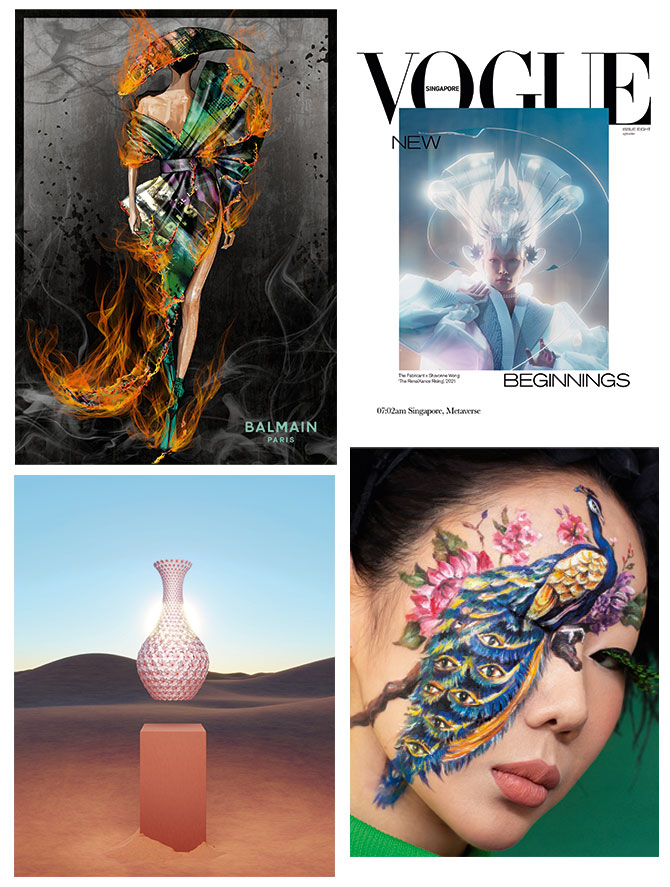 What is an NFT? Well, it stands for non-fungible tokens, and despite them growing increasingly popular, NFTs have actually existed since the mid-2010s. And while most people may have first heard of NFTs through the sale of a tweet—CEO of Twitter, Jack Dorsey's first tweet was sold for US$2.9 million—or a meme, there is another universe in this metaverse that pays tribute to designers and creators.
For digital artists, in particular, it meant having a platform to sell their work and be acknowledged in this league of its own. So, yes, NFTs seem like a means to get bragging rights—since each NFT is one of its kind, literally—but the bigger picture is the support given to this new age of creators. The fashion industry has already jumped on the bandwagon: from Louis Vuitton celebrating its 200th birthday with an NFTs-filled game (and more) to virtual influencers releasing NFTs of their own to the sale of digital fashion itself.
There are obviously more to come, but if you're in the market for it now, there are several exciting NFTs closer to home that might pique your interest—starting with the exclusive digital-only dress by Balmain. The NFT, titled 'Flame Dress', was created to celebrate Olivier Rousteing's 10th anniversary as creative director and is a world-first made in collaboration with gaming company Altava for Vogue Singapore.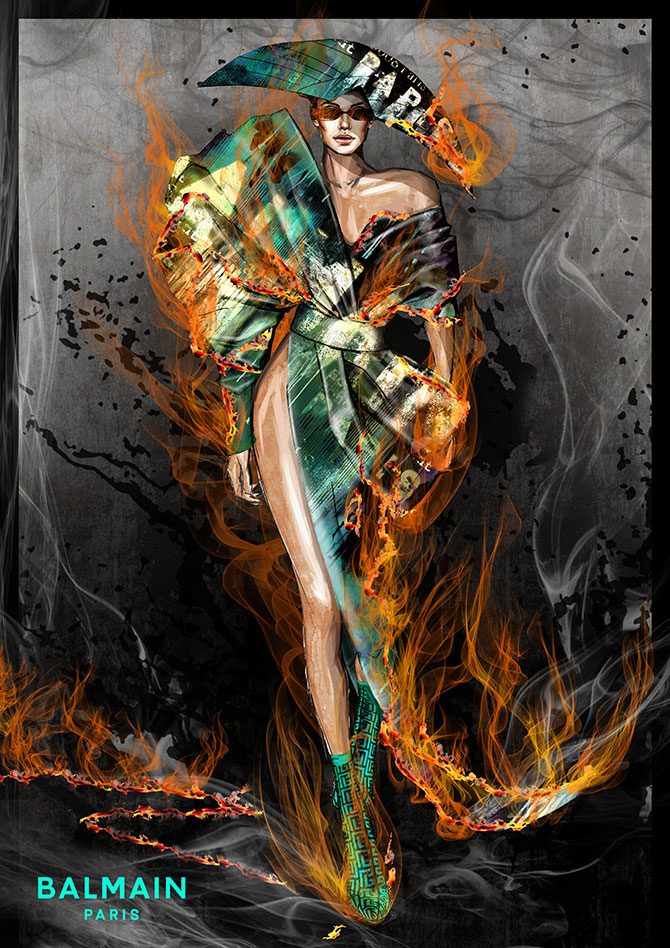 The virtual off-shoulder emerald green gown set against an apocalyptic backdrop and set aflame will be available for auction as part of the Vogue Singapore September NFT collection.
The winner of the bid will receive the 3D rendering and fire animation of the 'Flame Dress'; a digital Balmain Certificate of Authenticity; Rousteing's sketches of the 'Flame Dress' showing both the front and back of the garment; and the ability to port the NFT dress into the fashion gaming app Altava.'
That's not all. Vogue Singapore has revealed a unique print cover for its September issue—a QR code. Scan it, and the user will be led to two digital-only Vogue Singapore covers that will also be available for purchase as NFTs. Both covers—'Triumphant Awakening' and 'The RenaiXance Rising'—were a collaborative effort involving local and international digital designers such as Chad Knight, virtual world artist and 3D designer for Nike; digital fashion house The Fabricant; Singaporean fashion photographer turned 3D virtual model creator Shavonne Wong and more.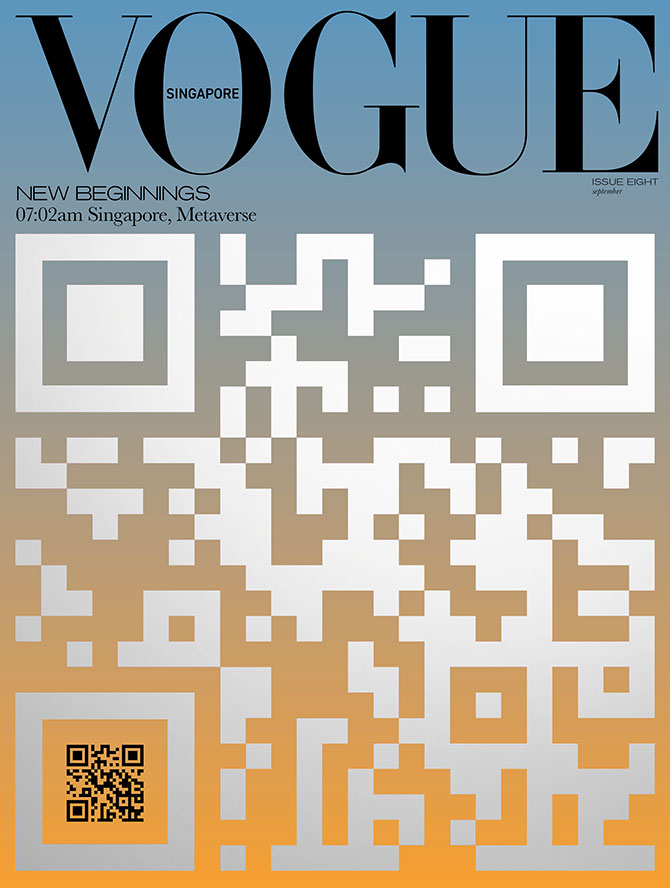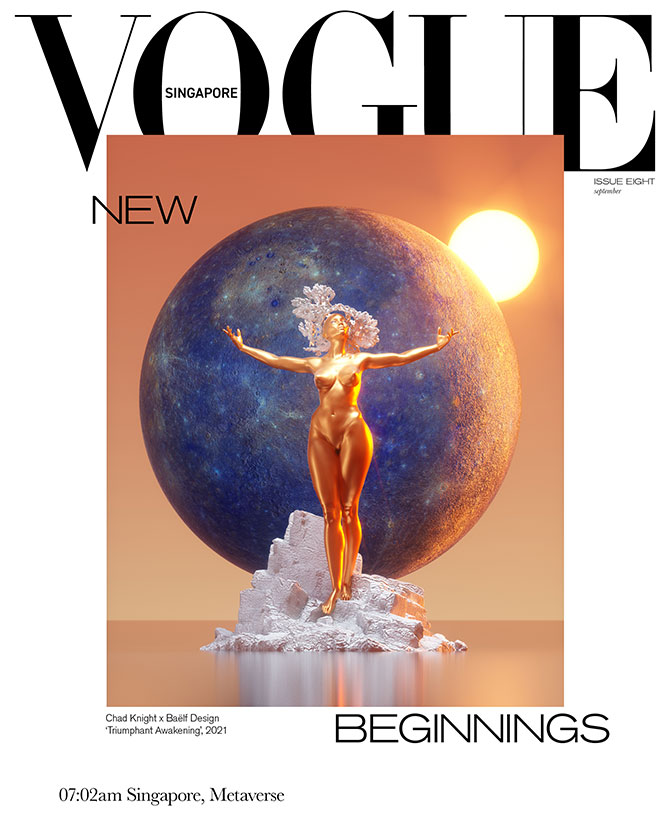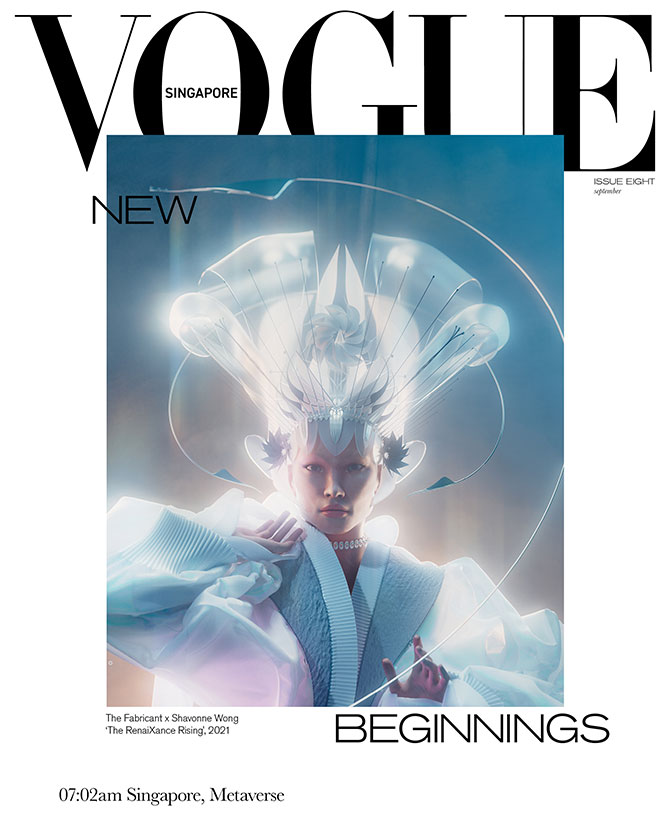 Following the global theme of 'New Beginnings', the NFTs galore doesn't stop there. There are also stunning beauty NFTs designed with Korean makeup maestro Dain Yoon and a design NFT with Singaporean-Italian studio Lanzavecchia + Wai.
To enjoy the complete 'New Beginnings' experience, you can check out Vogue Singapore's dedicated microsite here or scan the QR code on the print cover. You'll be able to click on the animated digital covers, read more about the artists behind the artwork, purchase the print issue of the magazine, or be directed to purchase the NFT covers.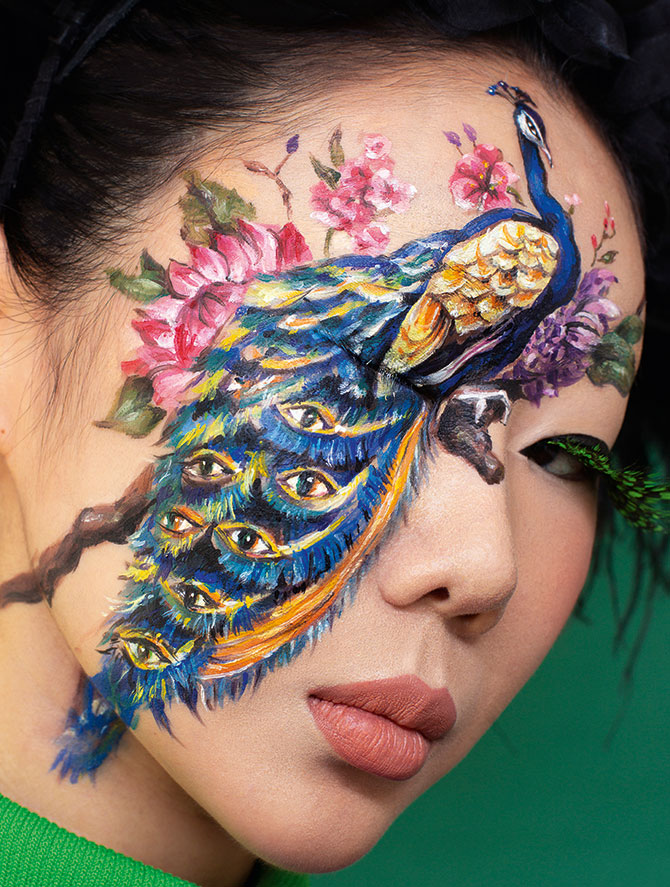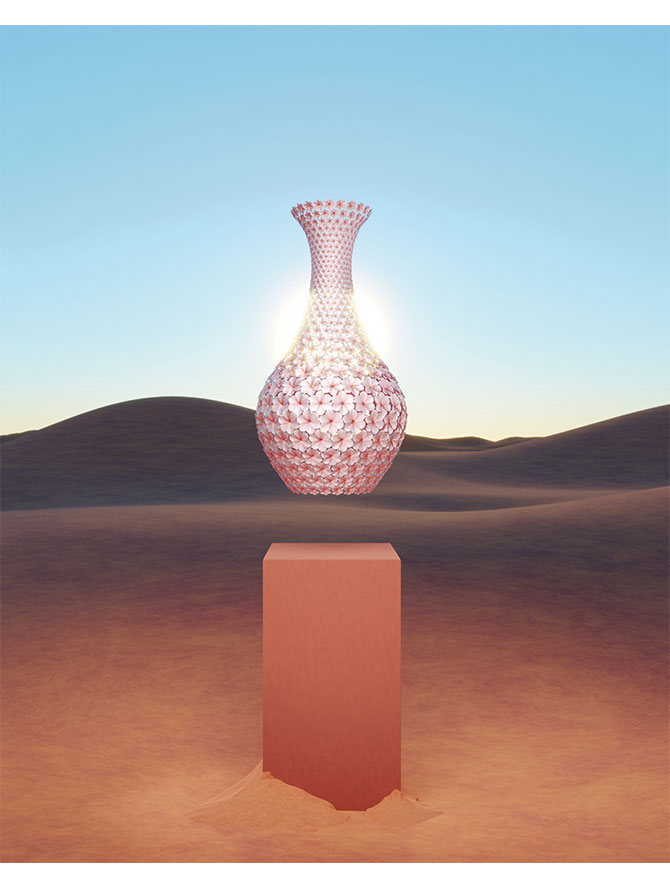 In addition, there are Vogue Singapore Mystery Boxes, which contain NFT artworks, to collect. These pieces of art portray the moment of sunrise in 10 cities around the world (Hong Kong, London, Milan, New York, Paris, Rio de Janeiro, Seoul, Shanghai, Sydney and Tokyo), accompanied by a Vogue astronaut. The collector of the entire series of ten Vogue Mystery Boxes will have the opportunity to purchase an eleventh and limited-edition Singapore sunrise NFT.
Launched on August 20 via Binance NFT, the collection was created in partnership with Brytehall, an upcoming premium NFT platform, and NFKings Productions, a Binance-invested creatives and productions agency.
The Vogue Singapore September NFT collection will be available for auction from September 20 on the Binance NFT marketplace. The auction is in collaboration with Brytehall—a premium NFT platform developed by Media Publishares in partnership with Vidy and Binance, the world's largest cryptocurrency exchange. To receive updates and announcements regarding the NFT auctions dates, please register here.
Follow Vogue Singapore on Instagram, Facebook and Twitter.
| | |
| --- | --- |
| SHARE THE STORY | |
| Explore More | |