Fashion
6 Trendsetting fashion creators you need to follow for style inspo
Style influencers
Image credits: @d8eyes/ Instagram, @elsaasiah/ Instagram, @sierrarenas/ Instagram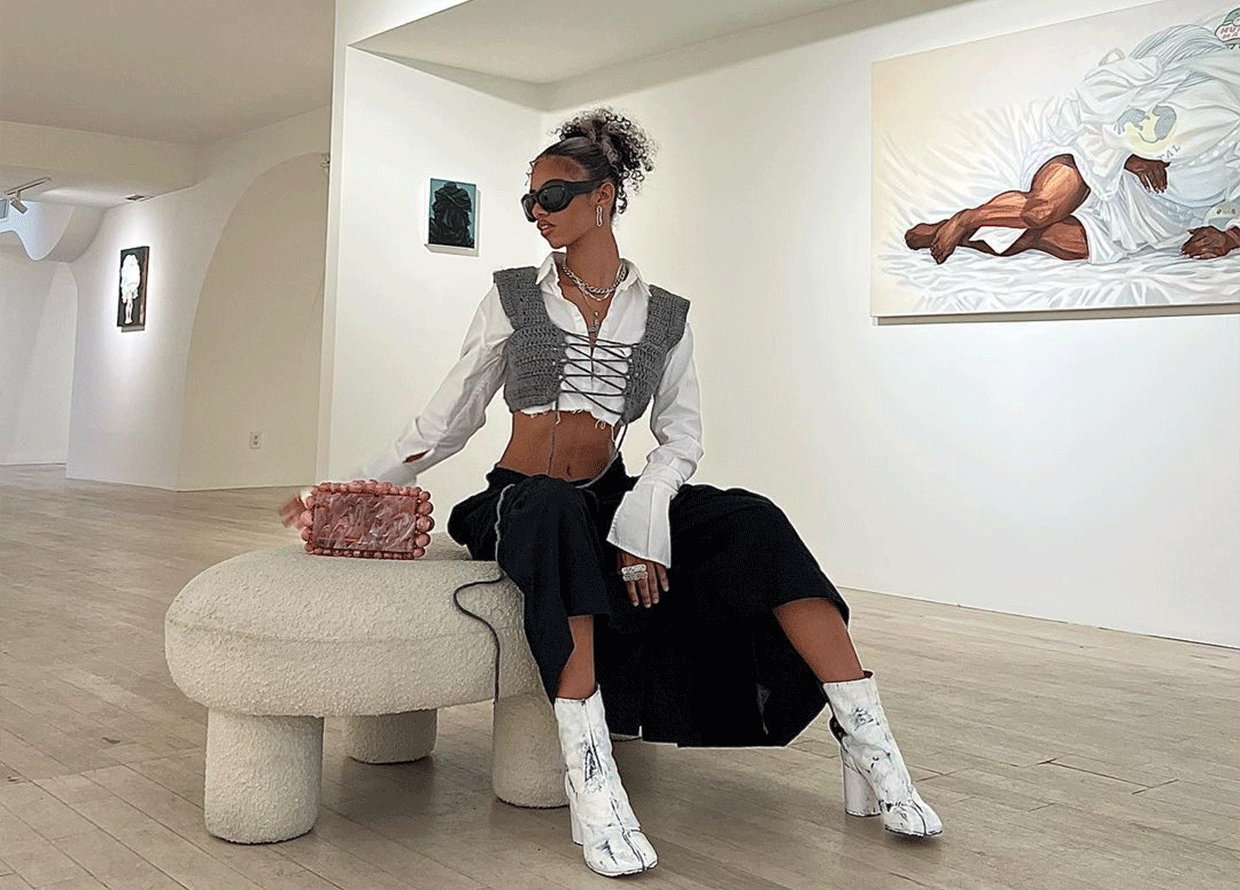 If you're a fashion freshie who's still figuring out your preferences when it comes to style, there's no better way to cultivate a good eye for fashion than to look at great examples. Here, we've prepared a curated list of unique fashion creators who'll inspire you with their distinct aesthetics in hopes that they'll help you find yours. See a unique mix of different styles from gothic, city chic, streetwear to blokette that are all distinct yet timeless—proving the importance of individuality and courage when it comes to dressing yourself up.
You might feel intimidated or worried that you'll receive "bombastic side eyes" when you've just started amping up your style, but remember—confidence is key. A little trial-and-error is unavoidable, but it's a process that you'll have to go through before getting your fashion game right. Nailing both outfits and feed aesthetics, these unique fashion creators will inspire those who wish to switch up their style.
Evonne Saw
View this post on Instagram
She's giving gothic and a whole lot of Vivienne Westwood-inspired elegance. Evonne is a fashion influencer and stylist from Malaysia who's active in the local fashion scene. Notice her one-of-a-kind jewellery pieces and signature strong eyeliner that completes her looks—truly a maximalist when it comes to dressing up. No matter edgy cut-out tops of cute princess dresses, she always knows how to add a hint of punk to stay on-brand. Her pictures show the importance of cohesiveness when it comes to styling. From outfit, accessories, hair to makeup, all elements have to be styled according to your aesthetic to fully show a distinct style.
Elsa Asiah 
View this post on Instagram
She's a student, pre-loved clothing business owner, and fashion influencer who constantly travels between Liverpool and Kuala Lumpur. If you're looking for an edgy, city It-girl inspo, look no further. Occasionally, we also see her nailing the bohemian beachy aesthetic or mixing things up between cute and cool—she's basically a style shapeshifter. Her outfits show that you don't really have to stick to one specific style. Keep an open mind and break the rules—mix things up and you'll find how opposites might surprisingly go well together.
Sierra Rena 
View this post on Instagram
Rena is a New York-based fashion stylist, designer and creative. She's a great example of how accessorising can instantly elevate any outfit. She doesn't really fall on one specific style so she's just following her fashionable instinct when it comes to coordinating outfits. Rena is the perfect person to follow if you want to learn how to stack your jewellery or accessories that could make even your most casual outfits look like you're prepared to attend a fashion show. 
Faye Meehan 
View this post on Instagram
She's an influencer and also a fashion journalism graduate from the London College of Fashion. Meehan flaunts a quirky mix of Y2K and bohemian style, teaching her followers how to dress according to their body shape. If you'd prefer to wear more colourful and bright clothes, she's your girl to follow! The most charming part of her styling videos is that it's very thrift shopping-coded, coordinated with pieces that you could actually recreate with your own items.
Chantal Philip 
View this post on Instagram
Philip is a fashion creative and influencer that you have to follow if you're a fan of laid-back streetstyle and baggy silhouettes. She favours a mix of formal and casualwear, such as a cropped blazer with some jorts, which are pretty beginner-friendly if you want to learn how to coordinate outfits. Most of her other styling pictures and videos utilise versatile wardrobe essentials that you can easily find in your closet (or should get if you haven't got them).
Jessi Regina 
View this post on Instagram
Follow Jessi as she shares fun content like different ways to style a shirt and themed dressing to impressive outfits of the week videos. Her style revolves around edgy elevated streetwear, but she also demonstrates great ways to layer pieces to amp up your everyday outfit. She blurs the lines of gender when it comes to fashion by mixing both menswear and womenswear with her outfits. The best part of her videos is that she shows her audiences how to style a basic piece of clothing in different ways to make the most out of what they have in their wardrobe—we all stan a sustainable queen.
For more fashion reads, click here.
| | |
| --- | --- |
| SHARE THE STORY | |
| Explore More | |