When news broke that legendary creative director and chief stylist of US Vogue, Grace Coddington, was stepping down from her role in the magazine and becoming creative director-at-large, there was a ripple of surprise that reverberated in the fashion world—some saw it coming, while most recognise that major changes are happening (and will continue to happen) in this industry.
We've been subjected to a chockful of surprises—albeit not the most pleasant ones—lately, the most noteworthy being the departure of Dior and Lanvin's creative directors of womenswear. But her exit is perhaps the most significant change that has happened in the most popular American fashion title in decades. Having been at the helm of Vogue for almost 30 years, the 74-year old British stylist and creative director practically crafted the rather discernable identity of the magazine without succumbing to the commercialisation of fashion.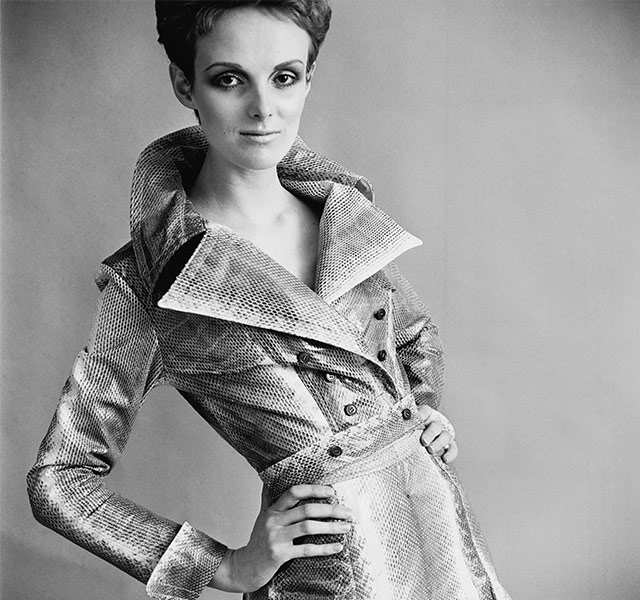 Coddington started out in the industry as a model in the swinging sixties, later on becoming an editor in British Vogue after an accident in London left her with a sliced eyelid. When Anna Wintour was made editor in chief of US Vogue in 1988, Coddington was asked to join as creative director by Wintour. She took up the position and the rest as we know, is history. You can't find one without the other—her porcelain-white skin and flaming halo is always spotted next to Wintour's razor-sharp bob and enigmatic dark shades in the front row during fashion month; some have described her as "the Michelangelo to [Anna] Wintour's Pope". The documentary film The September Issue in 2009 had shone light to her role in the magazine and relationship with her editor in chief—Coddington is the candid cat-loving stylist who's driven by the creative essence of fashion while Wintour is her pragmatic partner who has a steady grip on the commercial reins of the magazine.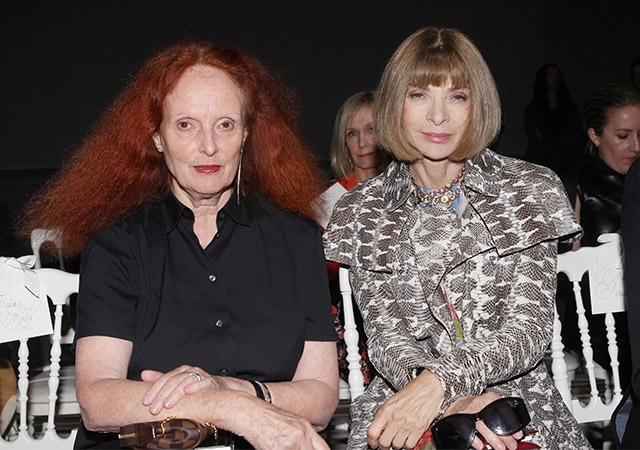 To say that Coddington holds fashion in high regard as her own personal medium of expression is perhaps an understatement. Take a look at any glossy fashion editorials in US Vogue and you can easily tell her fervor and dedication for the embodiment of fashion. She doesn't kowtow to the latest trends or IT celebs or even social media (her first post on Instagram caused her account to be taken down temporarily), and her quirky aesthetic makes it a tad bit more humanising and easy to relate to. Throughout her career, she has worked with photographers such as Annie Leibovitz, Bruce Weber, Steven Klein, Steven Meisel, Peter Lindbergh, and more, creating beautifully compelling stories with provoking narratives.
Coddington's work and life story has been encapsulated into books: Her weighty 408-page tome published in 2002 (Grace: Thirty Years of Fashion at Vogue) was republished recently, featuring her greatest work done throughout her years in the title. A second book is currently in the works, scheduled to release in fall 2016 and will include her work from 2002 to present. Her 2012 biography, Grace: A Memoir, offers an insight to her life with vintage photography and illustrations; and will be adapted into a film in the near future.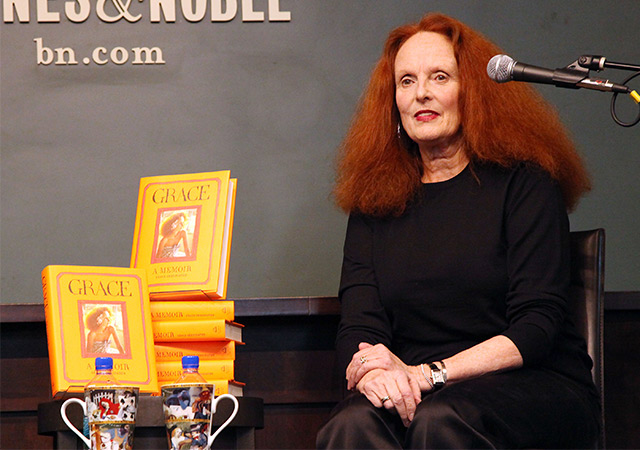 Despite stepping down from her role, Coddington has maintained that she will still be working on some of Vogue's shoots while taking on newer external projects. While it's hard to find an equivalent to Coddington with similar acumen and wealth of experience, we look forward to the flame-haired editor's ventures, one of them being her collaboration with Comme des Garçons. "I really love Vogue, it's been in my life always, they discovered me as a model at 19," says Coddington in an exclusive interview with BoF. "I'm not running away from Vogue, because it has opened so many doors. But it will be nice to collaborate, and nice to go out [and] give talks to people. It's just another approach. I'm certainly not going into retirement. I don't want to sit around."
Related stories:
Muse of the Month: Daisy Ridley
The original king of haute couture: Cristóbal Balenciaga
A look at Rei Kawakubo's seven best moments
| | |
| --- | --- |
| SHARE THE STORY | |
| Explore More | |