Fashion
Look back on Beyoncé's style hits in honour of her upcoming seventh album, 'Renaissance Act 1'
Bow down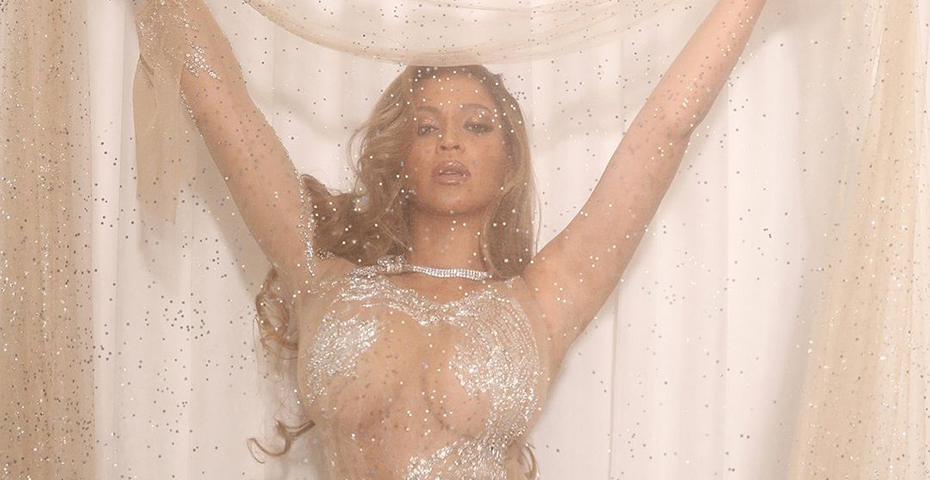 All Beyoncé has to do in this world is simply exist. To describe Queen Bey with a single word would do her a major disservice and is almost insulting to one of the most pivotal pop-culture icons of the 21st century. But if we really needed to sum up the legend, we'd use a combination of the words iconic, fabulous, musical genius, and ultimately, fashion diva. That's because Beyoncé has been serving looks since the start of her career well into today, having set up her own brand Ivy Park along the way and recently cast alongside her husband in Tiffany & Co.'s 'About Love' campaign.
Forever changing the ways in which we have consumed music through streaming services, and how we dress by constantly setting trends, the singer will be making a major pop culture shift once more with the highly-anticipated release of her seventh studio album, 'Renaissance Act 1' that will be dropping on the 29th of July. So while we scramble about to find disc players for the album when it comes out—Beyoncé is rolling out her album in a very old-school way, through CDs, a box set and an entire promotional campaign—we're going to be bumping our heads to her latest single 'Break My Soul' and go through some of her best casual and date night looks over the last seven years as showcased on her Instagram account.
1. A pink statement
View this post on Instagram
Stunning us with this simple, yet impactful look, we see Ms Carter toting a bedazzled pink bag that matches her Versace Medusa Aevitas platform pumps.
Stand as tall and high as Beyoncé does by purchasing the heels here
2. Retro princess
View this post on Instagram
Whether it's for a night out shucking oysters or simply just chilling at home, the musician just loves to dress up. Pictured here, Yoncé is seen in an all-pink bodycon get-up with a Medea bag in hand—similarly blending in with the colours and patterns of her suit.
A bag like the one on Beyoncé's arm is definitely worth the investment. You can purchase a similar design here
3. Bling, bling, bling
View this post on Instagram
A double-breasted jacket that's black and white goes well with anything that's shiny. Beyoncé knows how to style herself, and boy does she look amazing in a structured suit-and-skirt combo. Here, she holds the Jimmy Choo Bon Bon bag and stands in the Christian Louboutin high-cut pumps, embellished with crystals that truly make the singer shinier and more star-studded than ever.
Loving her shoes and bag? Shop the sparkly heels here and the beautiful disco ball-esque bag here
4. 2000s fever dream
View this post on Instagram
Here, we see Bey rocking a tie-dye-style sculpture print dress from Auné. Though no longer available on their site or anywhere else online (we checked… it's impossible to find it!), Queen Bey is truly channelling her younger self here—a personality trait that she has kept well into her adulthood and motherhood—being fierce, bold, forever young and an icon in fashion.
Shop similar-looking pumps here to stand like a Queen
5. Denim day out
View this post on Instagram
Queen Bey teaches us how a denim set and simple colours go a long way when paired together. And what's a better way to finish off an outfit than with a Chanel Globe Trotter vanity case?
Shop for a Chanel Vanity Case here
6. Yee-haw!
View this post on Instagram
Just like us, Beyoncé loves a good trend moment! Following the flared jeans obsession that has been trending over the last year, the singer teaches us all (subtly) how to frame her proportions with a high-waisted fit. She pairs her jeans with not just a regular white shirt, but one that has fabulous feather details on the arms. Yoncé looks tall and ready to take on the world. However, any Beyoncé look is never complete unless it has that one statement carry-on—and here, it's the Judith Leiber Cosmopolitan crystal bag.
We would recommend these pair of jeans that look similar to Queen Bey's
7. Summer style
View this post on Instagram
We've come to consider that Beyoncé might be a Valentino girlie herself. Here, she's in a daytime-appropriate white shirt and skirt combo by the label, the very definition of a perfect summer look for days under the sun. Completing her outfit is a structured sling bag with gold hardware.
Shop for a similar Valentino bag here
8. A jumpsuit is forever
View this post on Instagram
A black jumpsuit is truly a flattering piece of clothing that's suitable for every woman (and man), and Beyoncé shows us here how to glam it up. Turning it from a mid-looking fit straight into a fabulous one, here's how you can do it too. See how Beyoncé's using a belt to effortlessly separate her figure just above her hips? The trick also lies in the belt size too. She takes the outfit up a notch by making sure they match her earrings—in this case, being sparkly and shiny.
You can shop a similar-looking belt as worn by Beyoncé here
Loved reading this article? We've got more for you here
| | |
| --- | --- |
| SHARE THE STORY | |
| Explore More | |