Style
Fashion buzz: Rihanna receives ethical award from PETA for Fenty, Fashion 4 Development plans sustainability talks at the United Nations, and more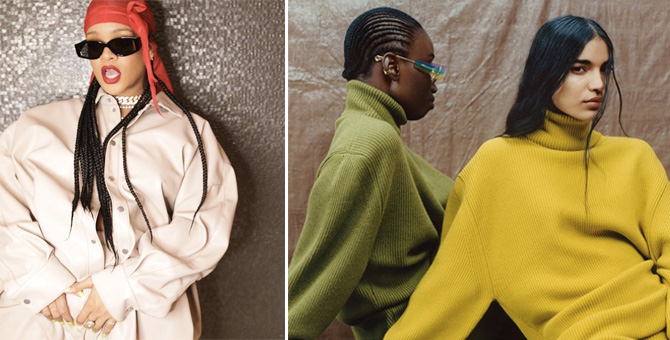 Rihanna receives ethical award from PETA
Four months after receiving her first fashion award from the British Fashion Council for her latest luxury fashion label Fenty, BadGalRiri has got another one to place on her shelf. The activist group PETA (short for People for the Ethical Treatment of Animals) are bestowing the label a Compassion in Fashion award for a collection of faux leather items that Fenty recently debuted. As long as these faux leather materials are kind to the environment, it sounds like a well-deserved award.
Prada releases live talk on Instagram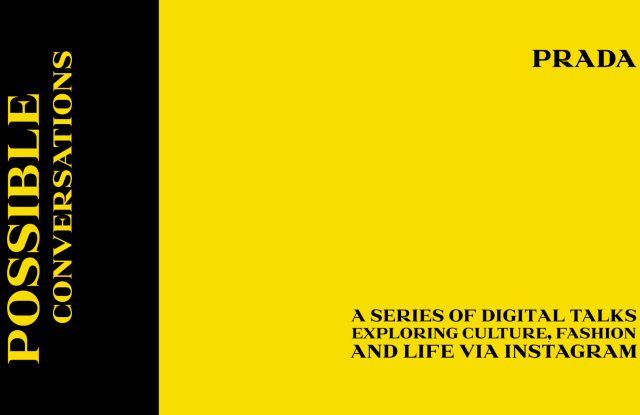 When you're not tuning into BURO Hangouts Live, flip the switch over to Prada Possible Conversations. The live talks will introduce different personalities from various industries as they talk about fashion, art, cinema, and more. The first episode kicks off with a talk about "Fashion in times of crises", and goes live 14 April at 6PM CET. On the panel is author, curator and artistic director of Jacquard x Google Arts & Culture Residency Pamela Golbin and fashion journalist Alexander Fury. For more fashion talks and podcasts to tune in, click here.
Louis Vuitton reopens RTW atelier to sew medical garments to fight COVID-19
The French brand is continuing fashion's efforts to combat the COVID-19 emergency. Twenty volunteers at the Pont Neuf workshops kick started the effort to make thousands of protective gowns for six hospitals in Paris and surrounding suburbs. Louis Vuitton has also reopened 12 of its 16 leather goods production sites in the country to produce masks for staff and nursing homes. On the plus side, the efforts are providing wages to workers. At the Sainte-Florence workshop in the west of France, more than 100 employees out of 900 are back to work.
Fashion fans create online Met Gala on Twitter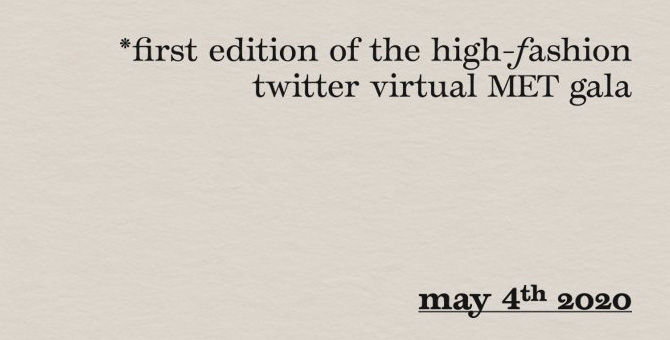 Full disclosure: Not associated with the The Costume Institute of the Metropolitan Museum of Art.
Unlike the official Met Gala, the first 'online Met Gala' is open to everyone and anyone that has a Twitter account. For the entire day on the first Monday of May, the organisers behind the online event are inviting all fashion fans and enthusiasts to tweet out your fashion interpretations of this year's theme, "About Time: Fashion and Duration". This is the original theme from the actual Met Gala postponed indefinitely due to the COVID-19 pandemic.
There are 5 "categories" in which you may participate in: Photoset challenge, brand challenge, wardrobe styling, illustration expression and open creativity. You may register here, then tweet out your creations on Monday, 4 May 2020, with the official layout and hashtag #HFMetGala.
For more information, follow @HFMetGala on Twitter.
Fashion 4 Development plans sustainability meeting at The United Nations
The restricted movement of citizens due to COVID-19 has had a positive effect on the environment. Reduced pollution levels and crowds have resulted in the environment looking in its best shape in decades. Fashion 4 Development, a private sector global platform is using this leg-up to further champion initiatives that protect the environment.
It's reported that Fashion 4 Development plans to introduce new initiatives at the event during what is to be the 75th session of the United Nations General Assembly in New York. With it include "more comprehensive intercontinental guideline for sustainability" and plans to "hold companies and brands accountable for their sustainability pledges".
The meeting would bring leaders in fashion together with representatives from The United Nations and government officials in one room in the hopes of working together to meet solutions. "The goal is to present ideas and ways that governments and manufacturers can work together to improve sustainability throughout the supply chain. The world really can do better", says Founder Evie Evangelou.
Clare Waight Keller bids goodbye to Givenchy
Following a residency at Chloè, Givenchy's first female creative director Clare Waight Keller bids goodbye to the French heritage house after three years. This comes at the end of her contract, while a successor has yet to be named. For more, click here.
| | |
| --- | --- |
| SHARE THE STORY | |
| Explore More | |