Style
Fashion buzz: Animal Crossing gets a Valentino spin, Dior Starhill and KLCC reopen in the conditional MCO, and more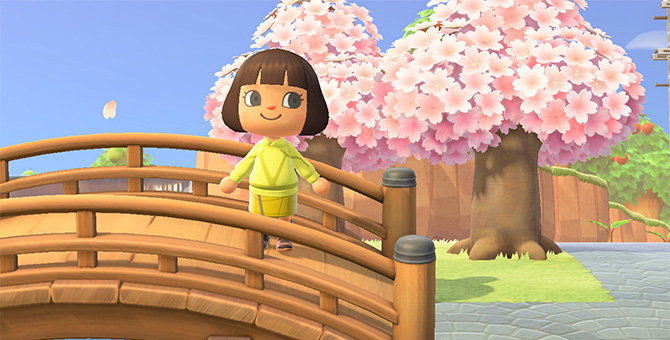 Animal Crossing gets a Valentino makeover
Is it just us or is everyone playing Animal Crossing while in quarantine? Makes sense though, since it's probably the only way we can interact with each other while we self-isolate. Well, if you happen to be one of those coping during this difficult time with Nintendo's wholesome game, we have more reason for you to keep playing. Valentino has collaborated with @animalcrossingfashionarchive in celebration of the fashion house's Spring/Summer 2020 and Pre-Fall 2020 collections. Dress your avatars in the season's latest. Click here to access the codes!
Dior stores reopen in conditional MCO
Malaysia's conditional MCO officially starts on Monday, 4 May. To quote our Prime Minister Muhyiddin Yassin, "almost all economic sectors will be allowed to open with conditions. This is important as business and work is a source of income. If we are under MCO for too long, we will not get any income and this will have a negative impact on our finances". In light of this, Dior will subsequently be reopening their Starhill and KLCC stores on the same day, on Monday, 4 May with the Spring/Summer 2020 collection. Should you wish to pay the stores a visit, please remember to practise social distancing and safety first!
Jacquemus presents his Spring/Summer 2020 collection via FaceTime
Trust the creatives in fashion to find a way to work around a fashion shoot. Traditionally, photographer, stylist, model, makeup artist and hairstylist are all required to be in the same location, but not in the age of pandemic. Jacquemus engaged photographer Pierre Ange-Carlotti to shoot the Spring/Summer 2020 campaign via FaceTime…and the results are fantastic! During our BURO Hangouts Live session with Malaysian model Sheena Liam, she revealed that the photo quality on FaceTime is really good, granted you have a strong WiFi connection. Knowing this, perhaps we can all try a hand at fashion photography know?
Saint Laurent reshapes their schedule
The British Fashion Council announced that London Fashion Week would be going digital and gender-neutral last week. Following suit in radical change is Saint Laurent, by taking charge of their fashion schedule. The French fashion house will no longer present at any of the pre-set schedules of 2020. The press statement says, "Saint Laurent will take ownership of its calendar and launch its collections following a plan conceived with an up-to-date perspective, driven by creativity." A change in times calls for a radical change in perspectives. Saint Laurent's spectacular fashion shows with the Eiffel Tower in the background will be missed, but nevertheless exciting times ahead for the future of fashion!
Gucci joins The Lion's Share Fund
Since February 2020, Gucci joined The Lion's Share Fund, an initiative that raises funds to protect endangered species and their natural habitats. Gucci says, "Animals appear in approximately 20% of all advertisements in the world, yet despite this, animals do not always receive the support they deserve". By joining The Lion's Share Fund, Gucci has pledged to donate 0.5% of its media spend every time an animal is featured in an advertisement. We're all in support for any help to our furry friends!
Bremen Wong creates sculptural avant garde masks
Last week, we shared the news that local designer Cassey Gan's signature prints would be attainable with affordable face masks. This week, milliner and accessory designer Bremen Wong is taking the pandemic's most necessary accessory by creating one-of-a-kind sculptural pieces. Known for his unusual organic shapes and long, meticulous procedures, the masks are part of a collector's series. More of a sculpture rather than one for function, the works of art are for sale, with part of the proceeds going to MODA Malaysia and their efforts in sewing PPE to our frontliners.
Also related: Inside the Atelier with Bremen Wong
| | |
| --- | --- |
| SHARE THE STORY | |
| Explore More | |