From style challenges (that come with a reward) to record-breaking sales, these are the positive news we can all appreciate in this current pandemic
Hermès' Guangzhou's record-breaking sales 
If the sales slump is weighing heavily on the luxury brands, revenge-shopping might be something they can look forward to. As China slowly returns to normalcy after the country has lifted its COVID-19 lockdown, Hermès' flagship in Guangzhou's Taikoo Hui mall has reportedly raked in USD $2.7 million on its first day of reopening—the highest for a single boutique in China, according to WWD. Some of the items sold included tableware, shoes, furniture, and leather goods, including a rare diamond-studded Himalayan Birkin which was specially shipped to the store.
London Fashion Week goes digital and gender-neutral
London Fashion Week is taking cue from its Asian counterparts—Tokyo and Shanghai—and have announced that its event will go ahead in June in a digital format. But instead of Men's Fashion Week, the British Fashion Council will be merging menswear and womenswear to form a gender-neutral platform. Spanning from 12 to 14 June, the organisers will also introduce a digital platform that will include multi-media content such as interviews with designers, e-commerce, and podcasts.
In a statement released by BFC, its CEO, Caroline Rush said: "The current pandemic is leading us all to reflect more poignantly on the society we live in and how we want to live our lives and build businesses when we get through this. The other side of the crisis, we hope will be about sustainability, creativity and product that you value, respect, cherish."
Related story: How the COVID-19 pandemic has affected the fashion industry
Jimmy Choo's sketch competition
Have some time on your hands? Jimmy Choo has launched a sketch competition called "Choo Sketch". Initiated by creative director Sandra Choi, the label is inviting fans of the brand to design their own shoes. All you need to do is to submit your sketch before May 15, and winners will be announced on June 8. The prize? 5 finalists will see their creations come to life in a special capsule collection, on top of receiving their shoes for free. And the best part is, all profits from the limited-edition line will be donated to the Jimmy Choo Foundation.
"I wanted to share my love of sketching with the Jimmy Choo community, in the hope that it will provide a moment of escape whilst we are all united by the challenges we are currently facing together," said Sandra Choi in a statement.
Capri Holdings announces Global Corporate Social Responsibility Goals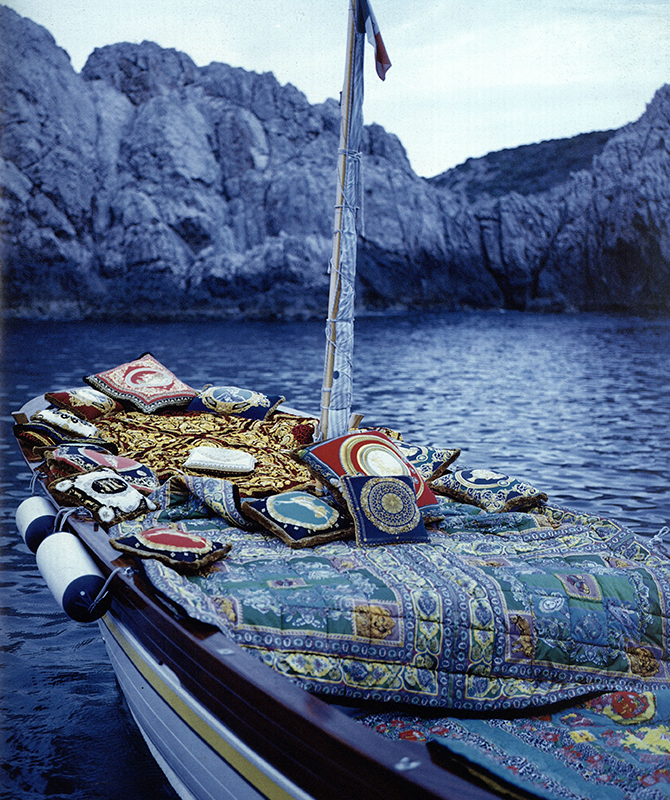 At this age where sustainability is in almost every fashion conversation, Capri Holdings—the parent company of Michael Kors, Versace, and Jimmy Choo—has released a statement on World Earth Day pledging to become greener. The group has set targets to be 100% carbon neutral and "to source 100% of energy for its owned and operated facilities from renewable sources" by 2025.
On top of that, it's also committed to ensuring 100% of its point-of-sale packaging materials to be recyclable or sustainably sourced, getting at least 95% of its leather from certified tanneries in five years' time and more. Aside from its environmental goals, Capri Holdings will focus on fostering a healthy and inclusive workplace for its employees, and philanthropic giving. For more details, click here.
LVMH prize to be shared among eight finalists
In light of the cancellations of a flurry of major fashion events this year, LVMH has announced that the LVMH Prize—slated to be held on June 5—will also not be going on as planned due to the COVID-19 pandemic. Instead, its eight finalists will share the Euro 300,00 cash prize, which is around Euro 37,500 each. The up-and-coming brands include Ahluwalia, Casablanca, Chopova Lowena, Nicholas Daley, Peter Do, Sindiso Khumalo, Supriya Lele, and Tomo Koizumi.
Cassey Gan's CG Masks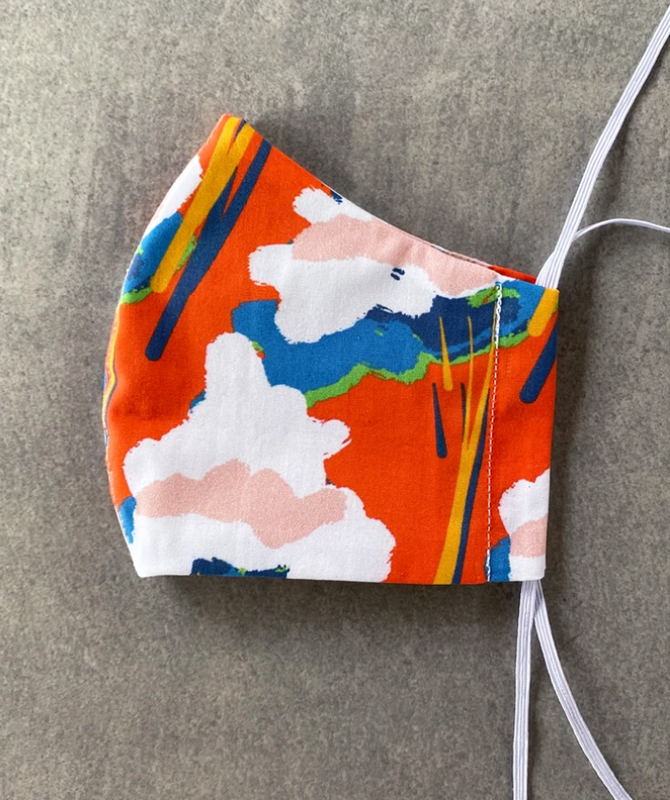 Want to level up on your mask game? Local designer Cassey Gan is now selling masks in her signature colourful, vibrant print, which will uplift your mood (and look) the next time you're out for your grocery run. Retailing at RM59 each, the masks come in an array of motifs, and the ear loops can be adjusted according to your face size. They also come with a pocket for filter insertion, so all you need is to replace the filter after each use. Check out the CG masks here—some pieces are already sold out as we speak!