Fashion
Raya 2023: 6 Homegrown accessory brands to shop from this Eid
Raya ready
Featured images courtesy of Bonia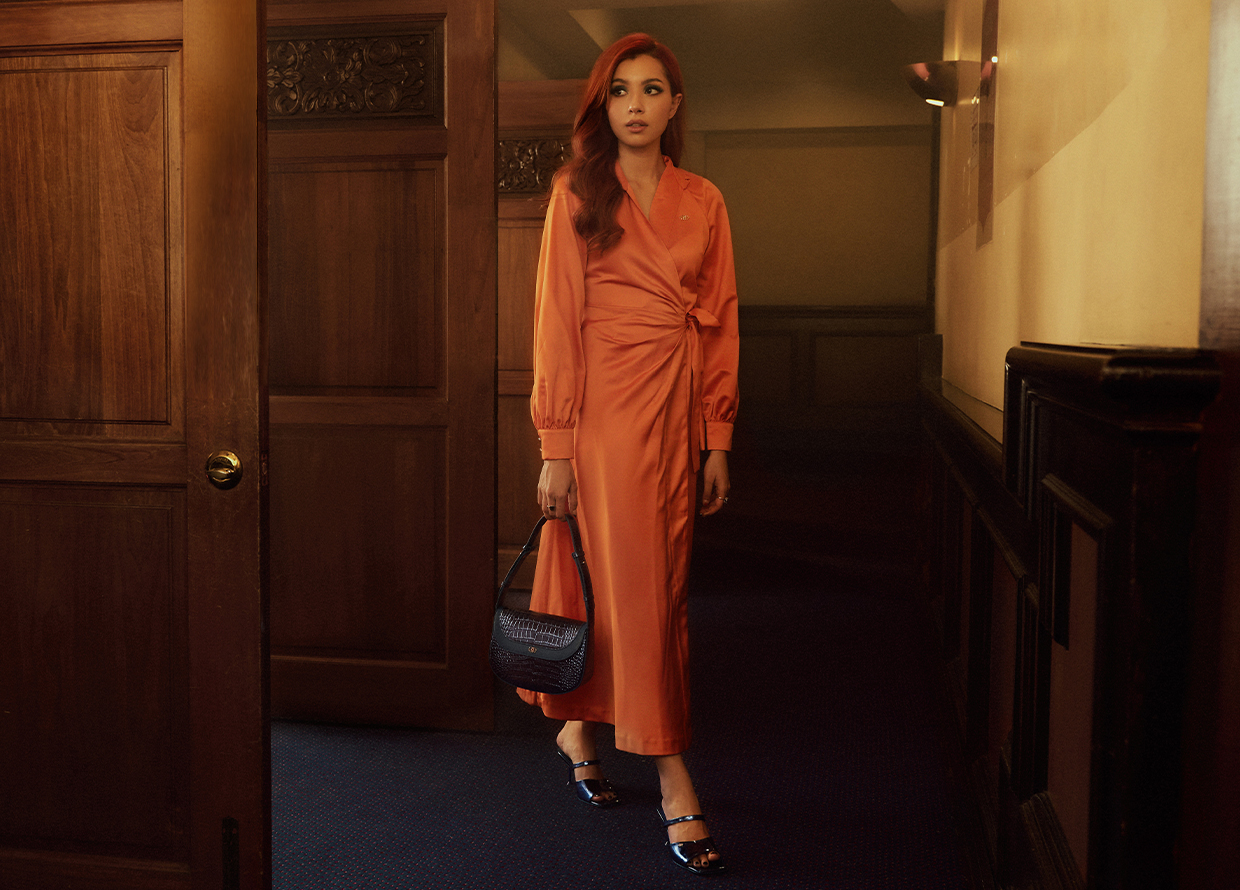 As we count down the days to be reunited with loved ones for the holidays, make the best of this wonderful opportunity to refresh your Raya wardrobe with stylish handbags that match your festive 'fits, and comfy shoes that make visiting multiple open houses a breeze. If you're unsure where to start, we're here to help! From Nelissa Hilman's dreamlike heels to Bonia's nostalgic range, here are six capsule collections by local designers to browse through this season.
Nelissa Hilman
View this post on Instagram
No stranger to the local fashion scene, Nelissa Hilman returns with a collection that elegantly speaks of comfort. For those looking for minimalism with a touch of that 'wow' factor, a pair of stiletto pumps with a gem-embellished strap is the perfect pick as it gives you height and sparkle whenever you slip into them. Alternatively, the minimalist Aura ankle-strap heel sandals and the Rosie embellished square-toe wedges with twin straps can be your cosy companions for the house visits you will make throughout the month.
Shop the collection here. 
Bonia
View this post on Instagram
Just in time for Raya, Bonia teams up with Malaysian actress Amelia Henderson on a curated collection titled 'B-Rasa Sayang,' which is inspired by the joy found in retro nostalgia. Bold colours such as royal blue and burnt orange can be seen across the collection, reflected in the chic sling bag and lightweight shoulder bag made of crocodile leather. In addition, its silver sandals and the stylishly durable trainers will be sure to turn heads during Raya.
Shop the collection here. 
Kulet
View this post on Instagram
Kulet, a champion of comfort and timeless designs, outdoes itself this year with a sophisticated collection in a monochromatic palette that'd do well beyond the Raya season. There are seven unique designs offered, with key pieces including heeled sandals made of synthetic leather and flat sandals with an asymmetric strap. Unlike restrictive shoes, its open-toed designes allow your feet to breathe and make it easier for you to walk around comfortably.
Shop the collection here. 
Nazifi Nasri
View this post on Instagram
Nazifi Nasri, a homegrown brand specialising in leather goods, launched its coveted Mini Oked bag in a slew of colours this year, which drove its fans into a frenzy even before its official release. This stunner is made of animal-free leather and can be worn in two ways: as a handbag or as a cross-body with an adjustable strap. In addition, you can pair your bag with the brand's sandals, specifically the Kyril and Juna, which provide both comfort and style.
Shop the collection here. 
Machino
View this post on Instagram
Machino introduces the 'Si Gadis: Blooming at Raya' collection, which interprets the unique personalities of four sisters into a range of comfy shoes. Not to be missed are the Darling Dahlia Heels, ideal for those who favour earthy tones, and the six-petal flower of Lovely Lily Sandals, which sport half-inch heels to bring comfort to its wearer. If you can't get enough of fancy footwear, the Kind Kemboja heels and the Romantic Ros Heels are just what you need to spice up your shoe collection.
Shop the collection here. 
Sometime by Asian Designers
View this post on Instagram
This Eid, Sometime by Asian Designers presents a limited-edition collection of handbags, with the Hala Crossbody as its star. This statement piece draws inspiration from the shape of the moon and is made to be used daily thanks to its ample storage space. It also comes in four various colours for added choice, and you can make it uniquely yours by having your name engraved on the attached gold hardware.
Shop the collection here. 
For more fashion reads, click here.
| | |
| --- | --- |
| SHARE THE STORY | |
| Explore More | |