Fashion
Raya 2023: 10 Malaysian brands you should not miss for effortless everyday 'Baju Raya'
Stylish casual
Featured images: Shals, @anaabu.co/Instagram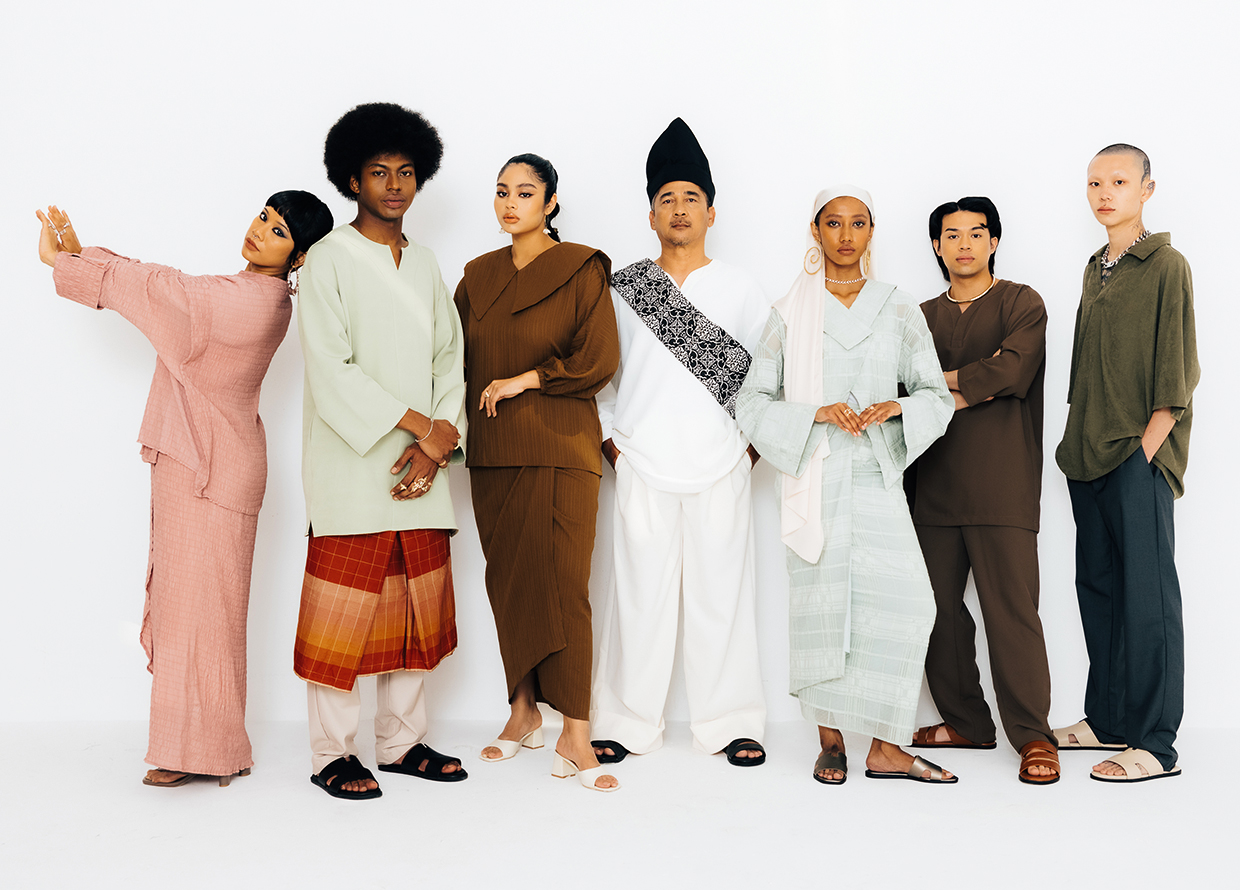 When it comes to Raya, there are many types of shoppers, ranging from the ones who are on a mission to flaunt the most exquisite couture pieces that will turn heads on the first day to sophisticated fashionistas who peruse ready-to-wear collections for stylish finds they can wear for Eid, special occasions, and beyond.
However, if this is not your cup of tea and you want something more laid-back, comfortable, yet timeless, these alternatives might be exactly what you are looking for. Read on to discover ten collections by Malaysian designers that will keep you cosy yet on-trend throughout the festive season.
Shals
View this post on Instagram
Named 'Old Meets New', Shals presents a "new classic" collection that pays tribute to the past. There are 16 designs in total, each created with fresh silhouettes and patterns made to be worn regardless of the occasion. To celebrate Raya in comfort, breathable materials—cotton canvas, polyester and chiffon—are also used to make each piece. From the easy-to-wear long-sleeve tops to the elegant kebaya sets, trust that there's something for everyone.
Shop the collection here. 
Anaabu
View this post on Instagram
As always, Anaabu is leading the way in gender-neutral fashion and this year is no exception. 'Sukma, Tanah dan Air' is inspired by the journey of migrating from one place to another, reflected in the earthy-toned colours, panelling elements, and lines on the silhouettes. From striped tops and kaftans with detachable sleeves to kurtas with multiple pockets, classic styles are refreshed for today's generation.
Shop the collection here.
Hanya
View this post on Instagram
Hanya presents 'Cloudhouse' for Raya this year, one that revolves around various silhouettes in bright hues. The designs—featuring batwing sleeves, peplum details and back zip closure—emphasise comfort and style. Whether it's the reimagined kurung, wrap skirts or cinched waist tops, each piece is meant for you to move easily while also looking stunning every day.
Shop the collection here. 
Whimsigirl
View this post on Instagram
If everything else goes south, you can always count on Whimsigirl. The 'Eid Girl: Luar Biasa' playful collection is inclusive of all sizes and has a great selection, ranging from the all-new wrap skirts, and linen kebaya sets to the classic slip-on knot skirts. Another huge plus is the use of crinkle-textured fabric, which eliminates the need for ironing.
Shop the collection here. 
Ms. Read
View this post on Instagram
'Santai Raya' pays homage to serenity with timeless cuts on traditional garments and kaftans adorned with subtle modern accents. Stylish hijabis can complement their look by draping one of many floral-patterned scarves over their shoulders or wearing one as a turban. Not to be overlooked are the everyday blouses, skirts and wide-leg pants that can be worn at any time beyond the festive season. 
Shop the collection here. 
Lilit
View this post on Instagram
Leave it to Lilit to pull together a collection that fits everyone. Inspired by past Malay primadonnas, 'Made Eid Easy' is a modest yet fashionable line that offers a wide range of ready-to-wear tops, skirts, and dresses that are not only practical but also versatile. With sizes ranging from XXS to 5XL, no one is left out, and you can be sure to celebrate in elegance and comfort.
Shop the collection here.
Petit Moi
View this post on Instagram
With Petit Moi, it is all about inclusivity as its 'Eid, For You' collection offers something for everyone—even the boys. The lads can don their long-sleeved tops with mandarin collars while the kids dress in their short-sleeved baju Melayu. The ladies, on the other hand, have a plethora of choices, with details like puffed shoulders, floral accents, and sweet frills making up the entire line.
Shop the collection here.
Hani Mokhta
View this post on Instagram
'Heirloom' by Hani Mokhta is a must-have for those who adore floral motifs. Each piece is meant to be passed down, such as the flattering wrap top that can be styled in countless ways and the Tunic pair accented with eye-catching embroidery touches. Additionally, the high-waisted draped skirts and light, crisp chiffon shawl lend an air of sophistication to your outfit. 
Shop the collection here. 
Auri
View this post on Instagram
Make your way to Auri if you're looking for something that is both comfortable and colourful. For the upcoming Raya month, the local brand favours relaxed fits over traditional apparel, with pleated maxi skirts and textured Dolman long-sleeve shirts among their selections. More good news is that a few of the designs come in kid's sizes, so you can match them with the little ones.
Shop the collection here. 
Asly
View this post on Instagram
While Asly is synonymous with oversized streetwear, it takes a step further this year by releasing its first-ever Raya drop. The collection, named 'Stellar Raya', includes baju kurung with matching pareos as well as scarves in two shades: baby pink and black. And, of course, Asly did not pass up the chance to release its signature oversized T-shirts in a range of shades—ideal for a casual look.
Shop the collection here. 
For more fashion reads, click here.
| | |
| --- | --- |
| SHARE THE STORY | |
| Explore More | |