Fashion
Shop the trending colour of the moment—cherry red
Pop of colour
Image credits: @gucci/ Instagram, @valentino/ Instagram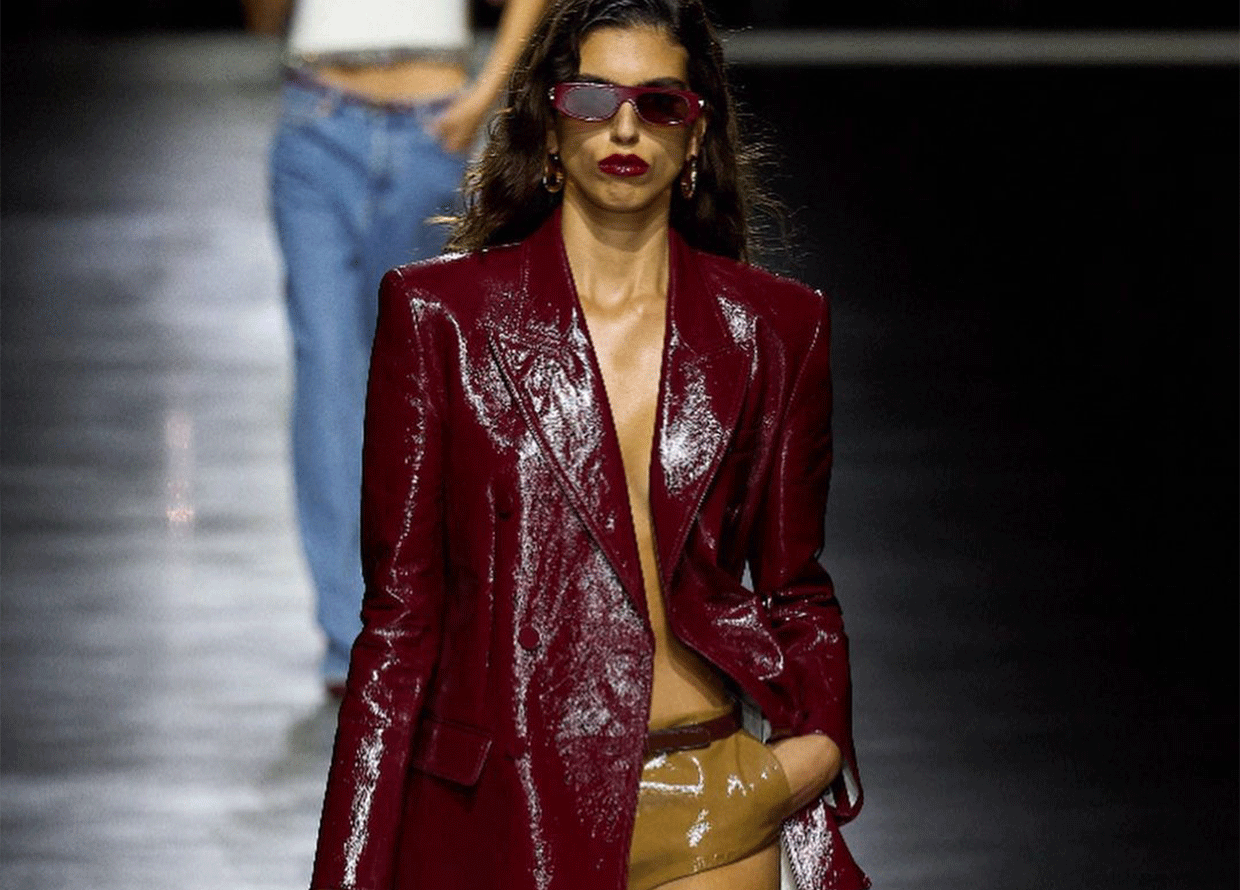 We've seen tons of trend predictions throughout the recent Fashion Month, but cherry red is standing out above the rest and here's why. The hue is a slightly muted shade of red—eye-catching, alluring yet not over-the-top, which makes it a great colour to wear even for minimalists. Brands such as Valentino and Bulgari have released bags in this shade, but the top brand that made full use of cherry red has got to be Gucci. In case you've missed it, Gucci's newly appointed Creative Director, Sabato De Sarno, introduced this classy red shade as the new colour for the brand, foreseeing an exciting new era for Gucci. Furthermore, its latest cherry red-filled SS24 collection is going to be released next year, which means that the cherry red craze isn't stopping anytime soon. 
View this post on Instagram
The vampy shade is one that'll complement warm autumn colours while spicing up staple wardrobe pieces like basic tees, shirts or even turtlenecks. Fashionistas, from influencers to models and celebrities such as Gigi Hadid and Olivia Rodrigo have also been seen flaunting cherry red ensembles on the streets, making fashion lovers more obsessed than ever with this charming colour.
View this post on Instagram
Although cherry red has received a lot of attention in recent months, it's definitely more than just a fleeting trend. This shade is bold yet classy, making it the perfect colour for timeless statement pieces to keep in your wardrobe. Below are some of the items for you to get in cherry red.
Ties
This is the simplest way to add a hint of cherry red to your outfit for both men and women. Ties are normally worn with shirts, but you can even wrap them around your neck or use them as a belt to style up your casual looks. It's definitely an item that you can play around with your creativity.
Jackets
This shade looks best on leather, elevating the glossy, luxurious feel that leather items possess with a warm red twist that turns heads when you walk down the street. That's also why leather coats and biker jackets are some of the influencers' favourite picks among cherry red items. 
Bags
If you're looking for a piece to add some colour to your bag collection, these are some great options to start with. For those who normally opt for black bags, cherry red is definitely a step out of your comfort zone but is still equally as versatile and classy. 
Boots
It's not autumn without boots, but there's no rule saying that you can't wear them in all seasons. Boots in muted red add charisma and edginess to your outfits, making them worthy investment pieces to add to your wardrobe.
| | |
| --- | --- |
| SHARE THE STORY | |
| Explore More | |