All the news, launches and collections you may have missed in fashion recently. Never miss the buzz when you have us!
Chanel Métiers d'art is now in Suria, KLCC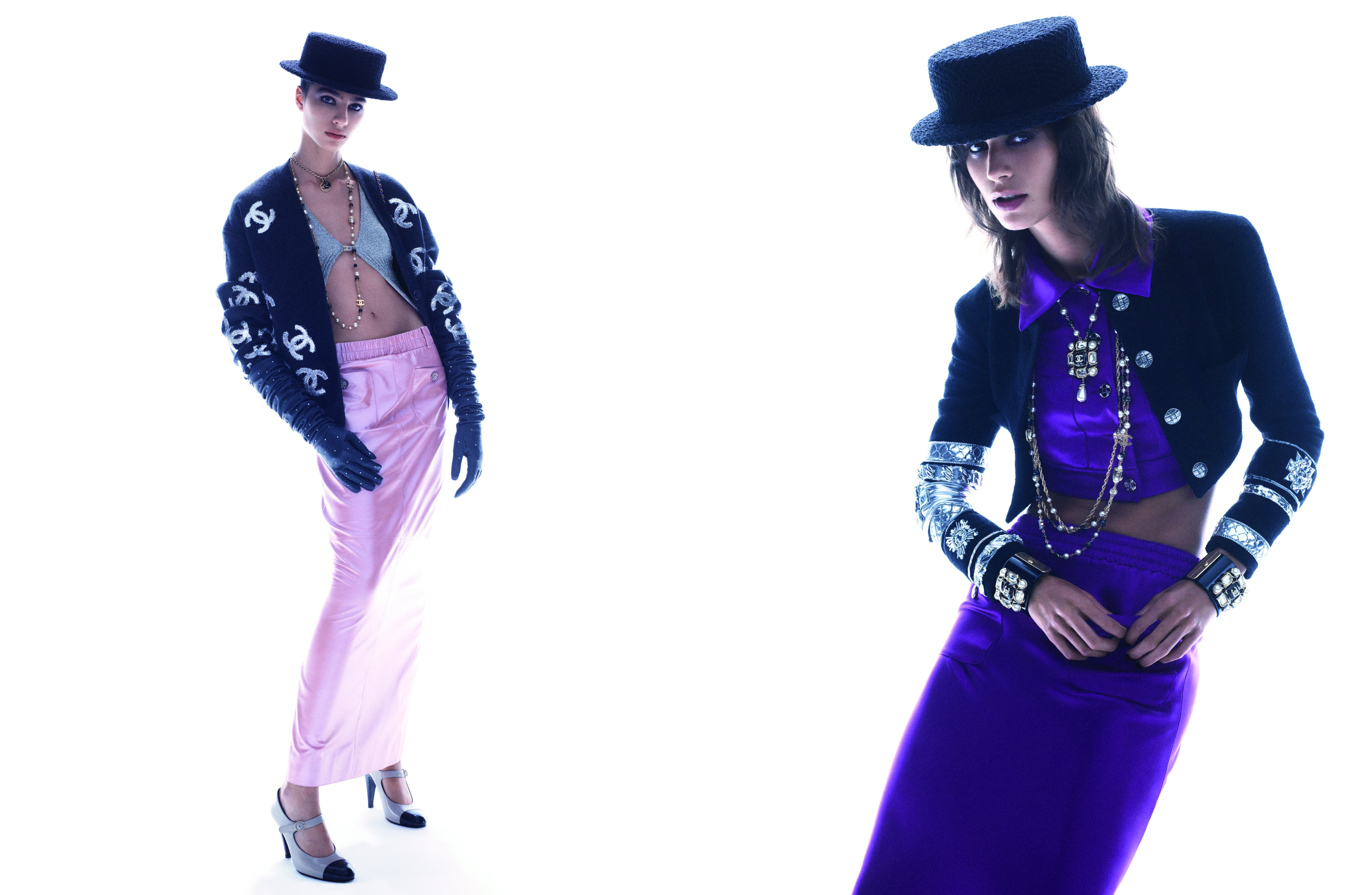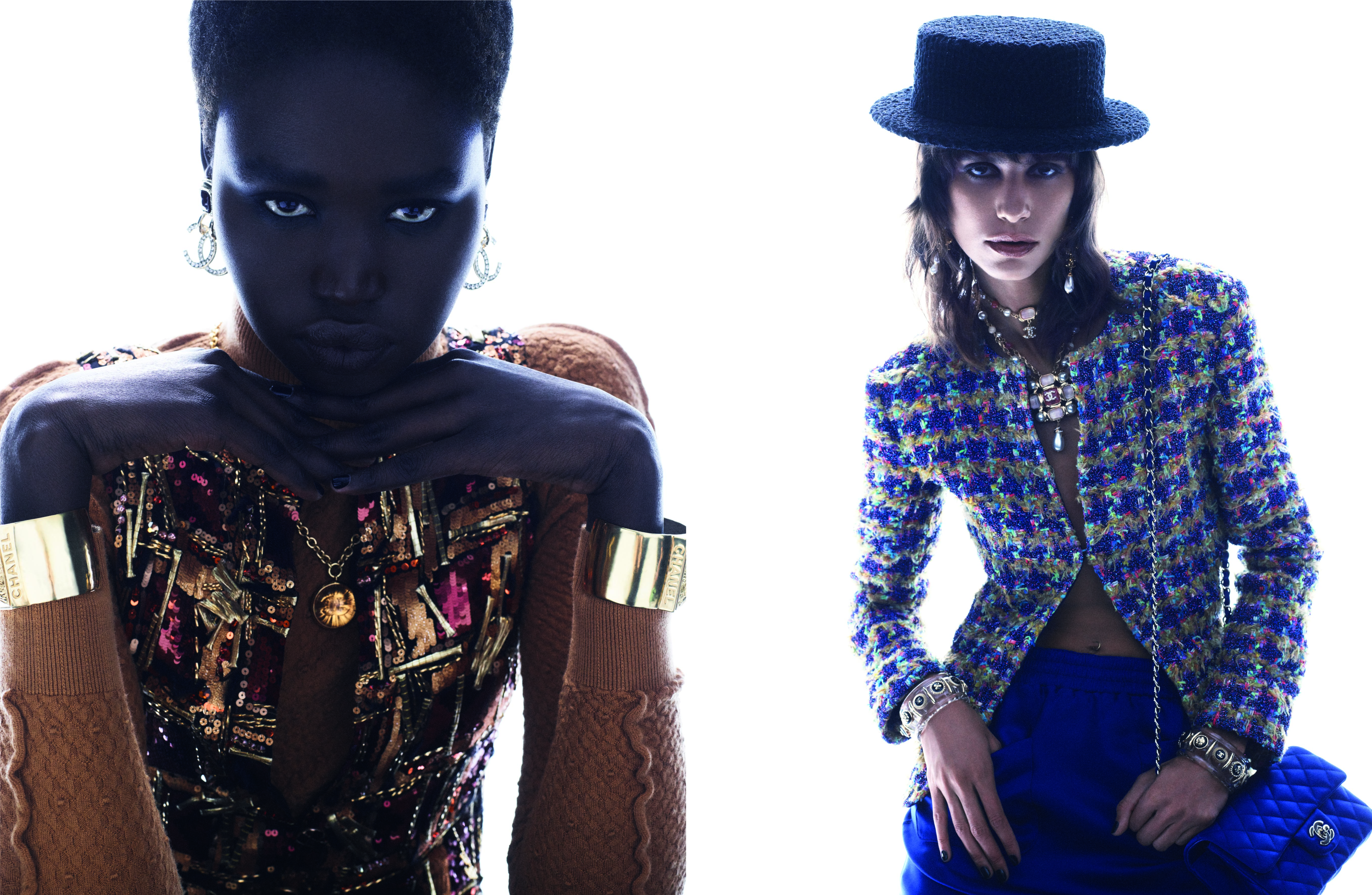 The annual Chanel Métiers d'art collection is always something to look forward to. Honouring fine craftsmanship by bringing together hundreds of embroiderers, hatters, shoemakers, and more—the collection is unique to Chanel for celebrating exceptional savoir-faire and the exquisite work of artisans and its ateliers since its inception in 2002.
The 2021/2022 Métiers d'art campaign has remained true to its goal, presenting a metropolitan and sophisticated collection highlighting the creative visions between Virginie Viard and the Maisons d'art. Some of the key elements of this collection feature embroideries by the Montex and Lesage ateliers, and an assemblage of sautoir necklaces, bracelets, and Byzantine brooches made by Goosens. If you've been waiting to get your hands on this collection, you're in luck! The 2021/2022 Métiers d'art collection is now available in the Suria KLCC Chanel boutique.
Boss partners up with Aston Martin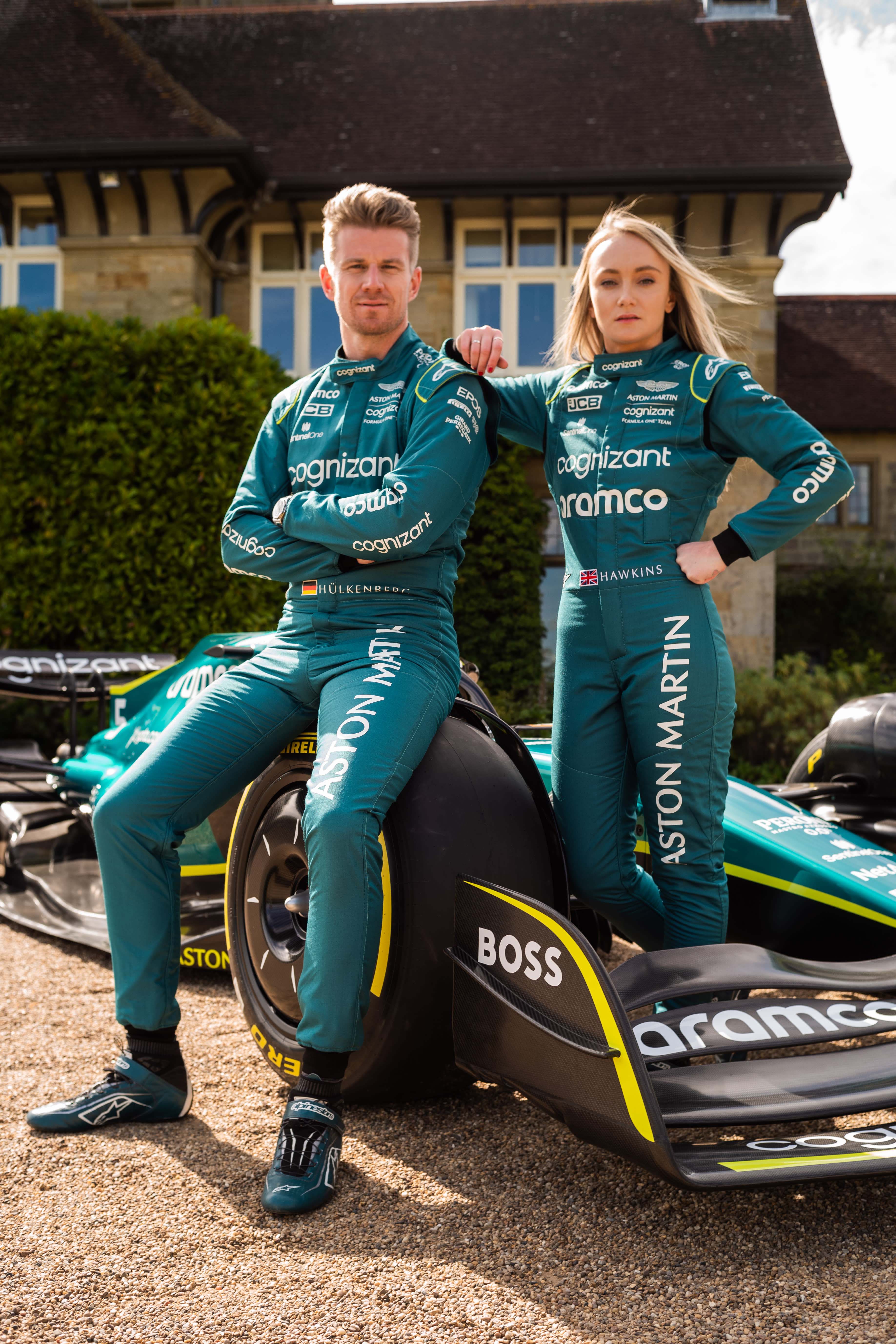 Boss has proudly announced its new partnership with British Formula One Team, Aston Martin as their official Fashion Partner. Starting in 2023, the global fashion brand will be developing and designing formal apparel for the team's race drivers, as well as a range of high-performance race and travel wear for the entire team. Aston Martin's official team kit and travel styles will feature the signature Boss styling of combining iconic branding, premium materials, streamlined cutting, and sleek detailing. The partnership will also see the return of the Boss branding to the British Grand Prix this year.
Cate Blanchett is Louis Vuitton's newest House Ambassador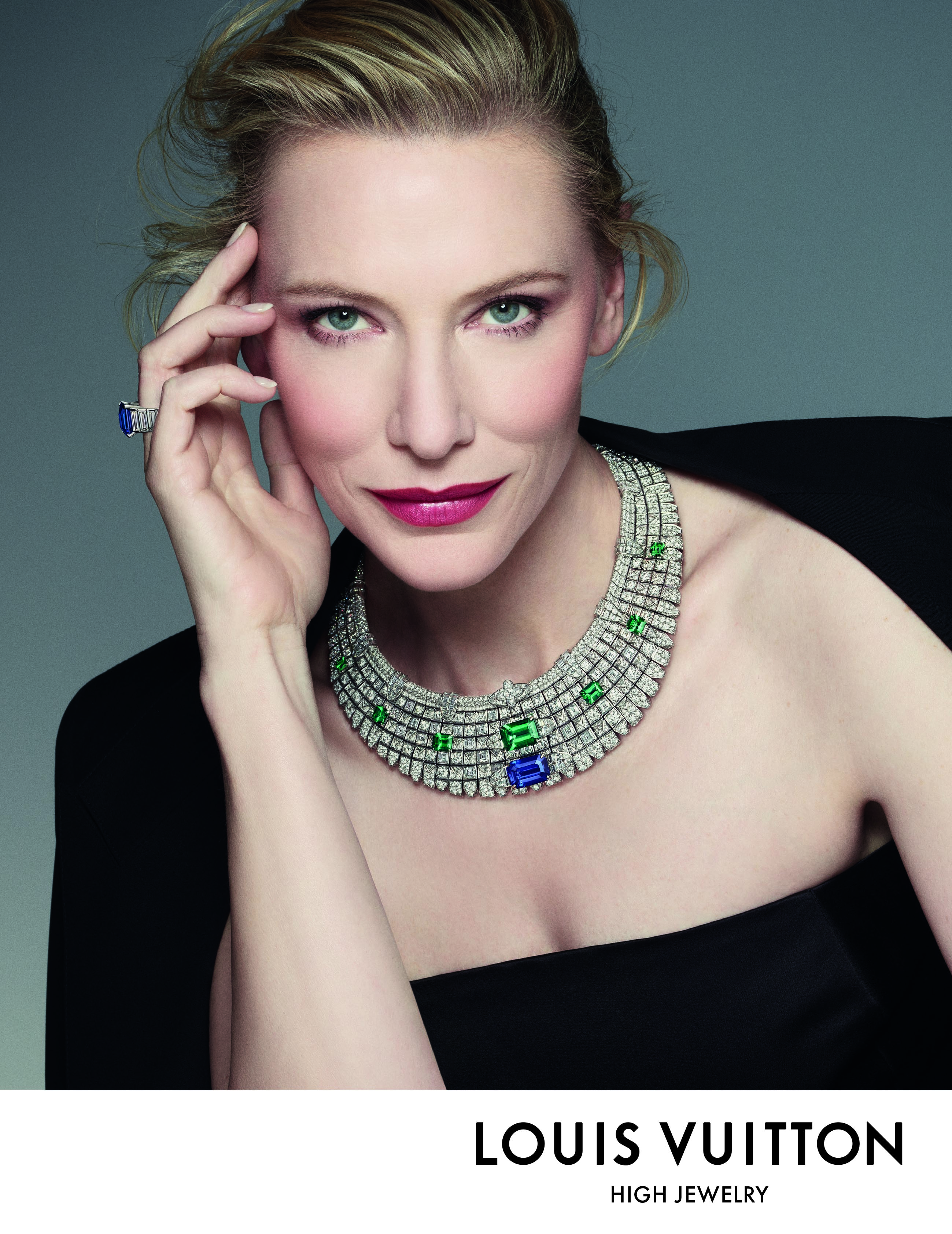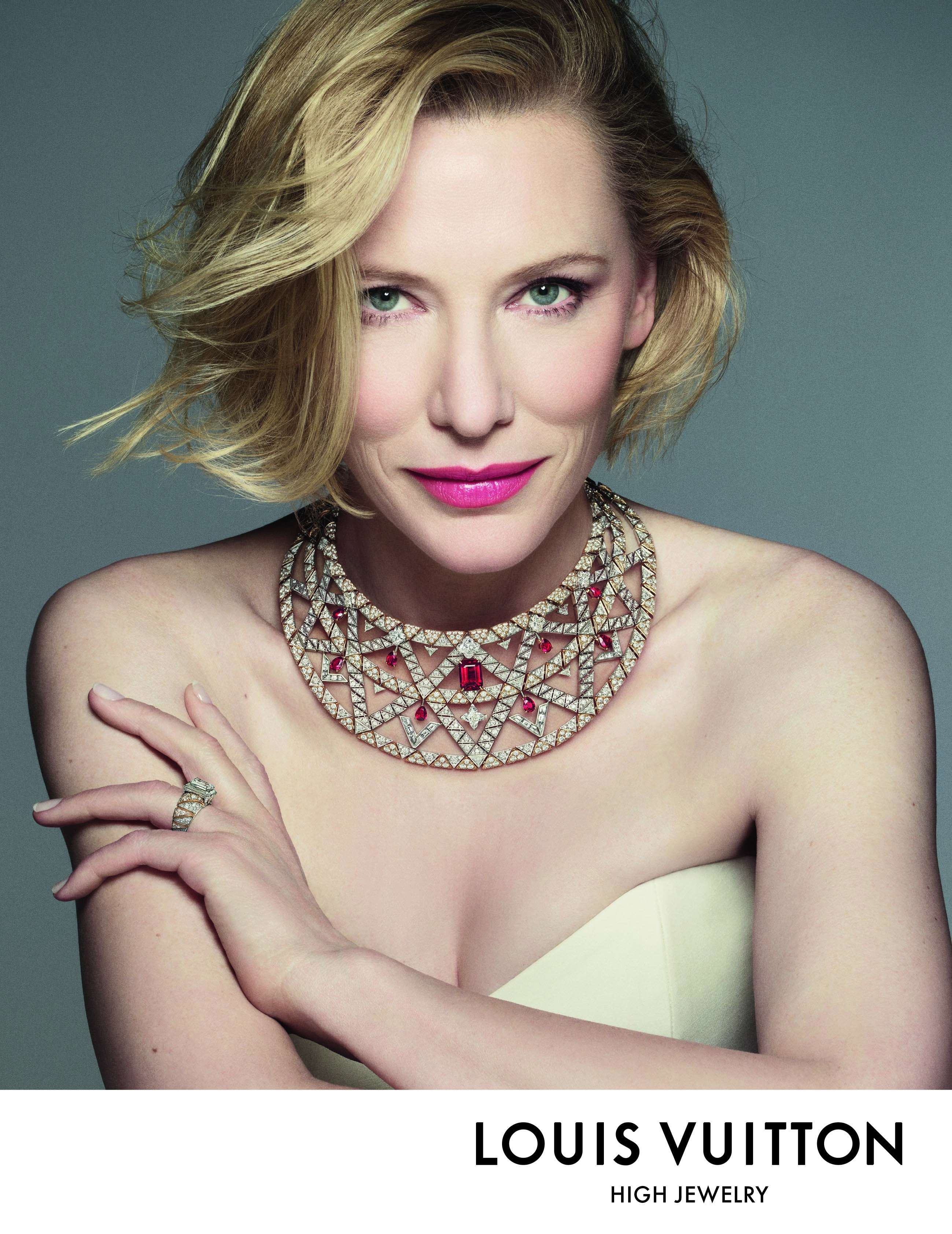 Renowned actress, producer, and two-time Academy Award winner, Cate Blanchett has starred in some of the biggest films in Hollywood to date, including The Lord of the Rings, Ocean's 8, and Thor: Ragnarok, among many others. Adding to the long list of big projects in her illustrious career, Blanchett was recently introduced as Louis Vuitton's newest House Ambassador.
In a series of portraits captured by Norwegian photographer Sølve Sundsbø, Blanchett dons the latest Louis Vuitton 'Spirit' High Jewellery collection—marking her first campaign with the French Maison. Created by Artistic Director of Watches and Jewellery Francesca Amfitheatrof, the collection's multifaceted theme is synonymous with Blanchett herself; embodying liberty, fantasy, grace, radiance, destiny, and the timelessness of Louis Vuitton women.
Harry Styles collaborates with Gucci for Gucci HA HA HA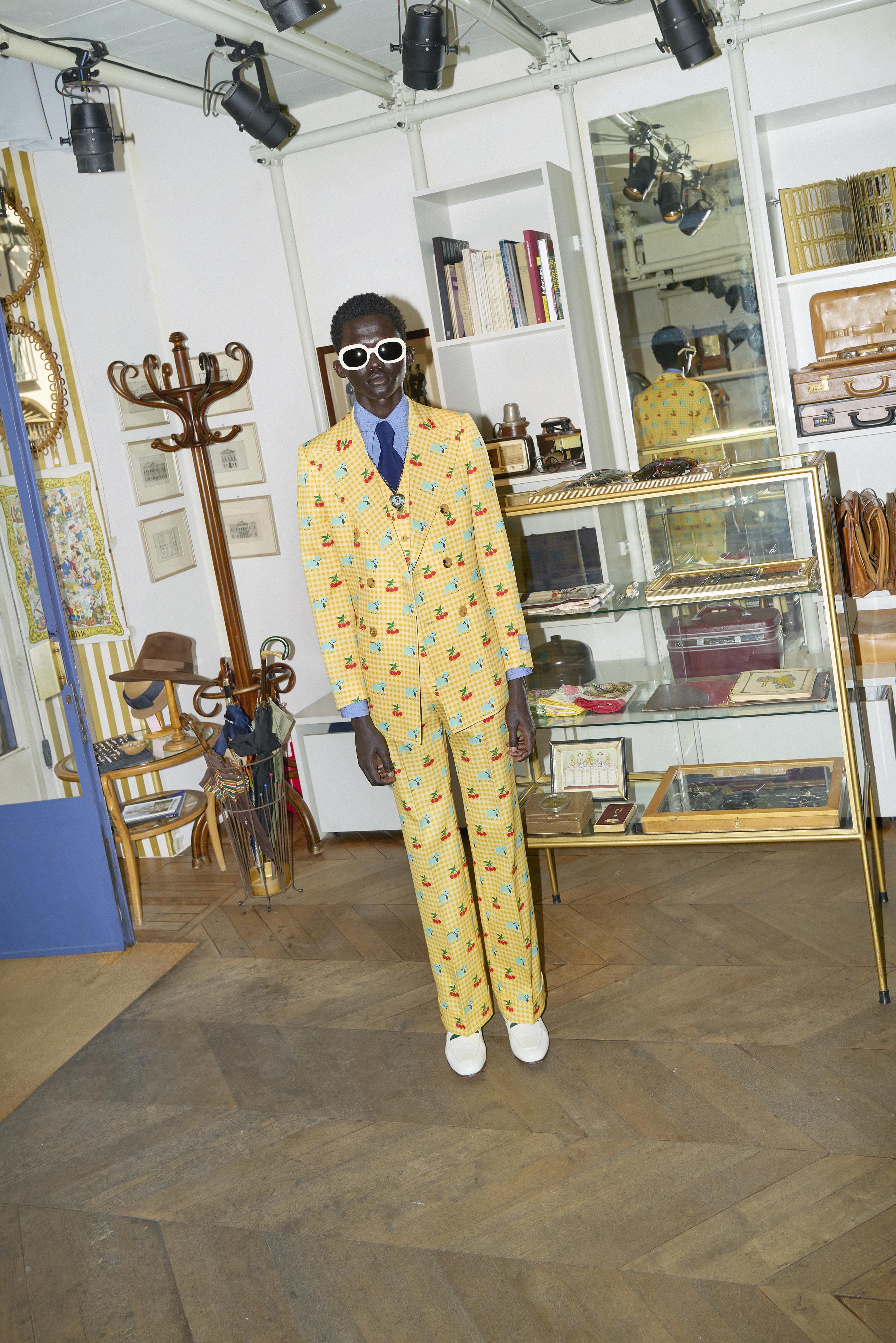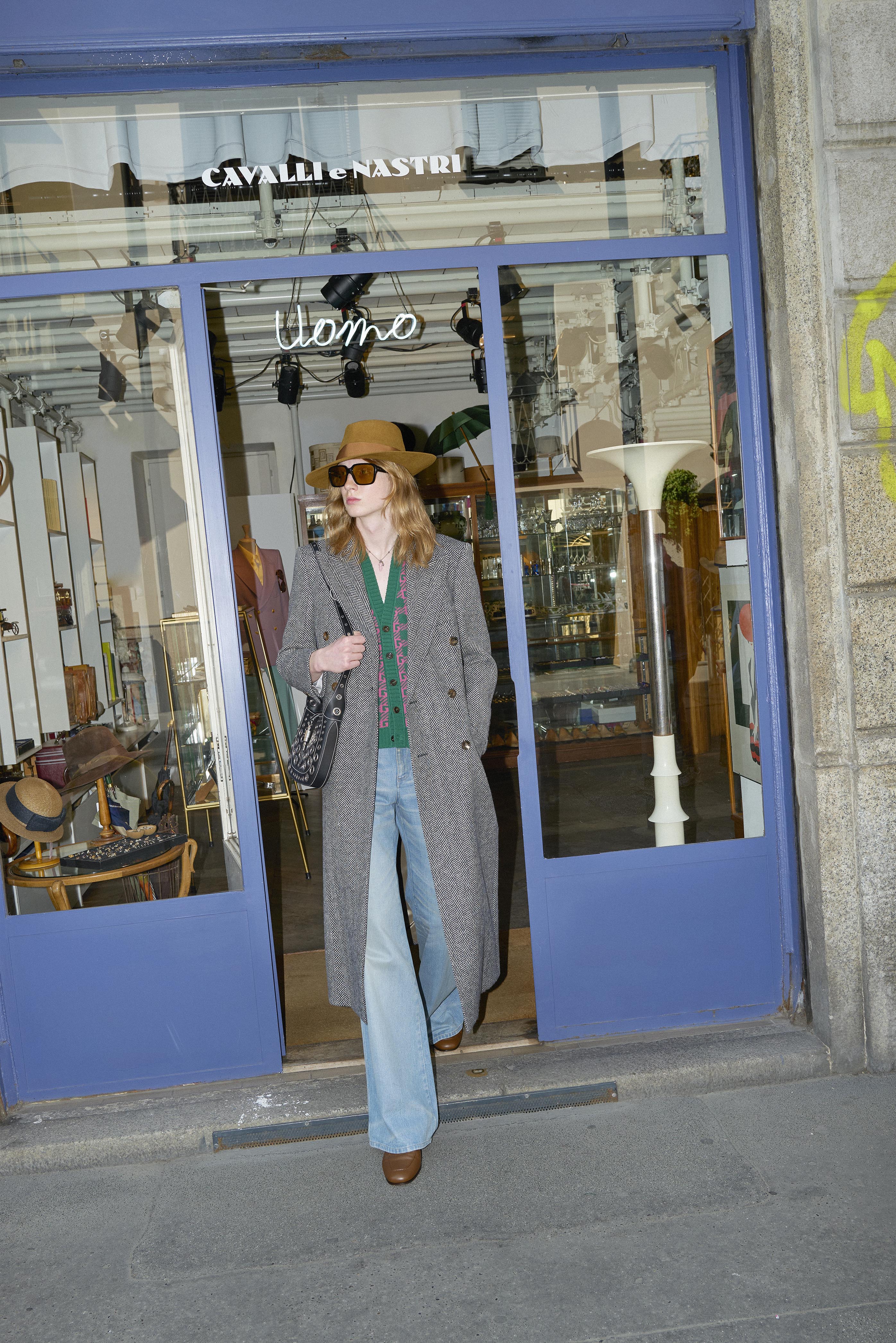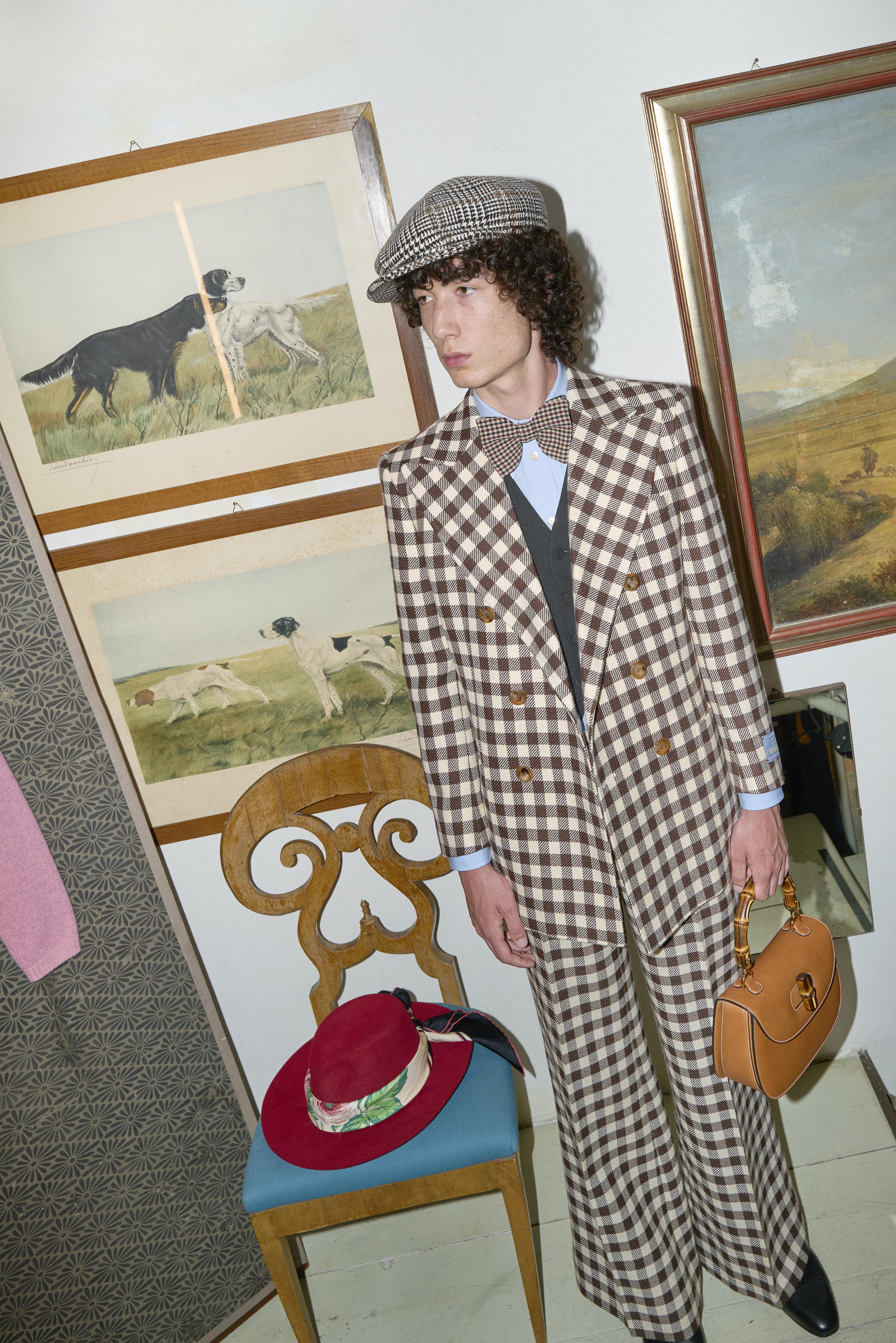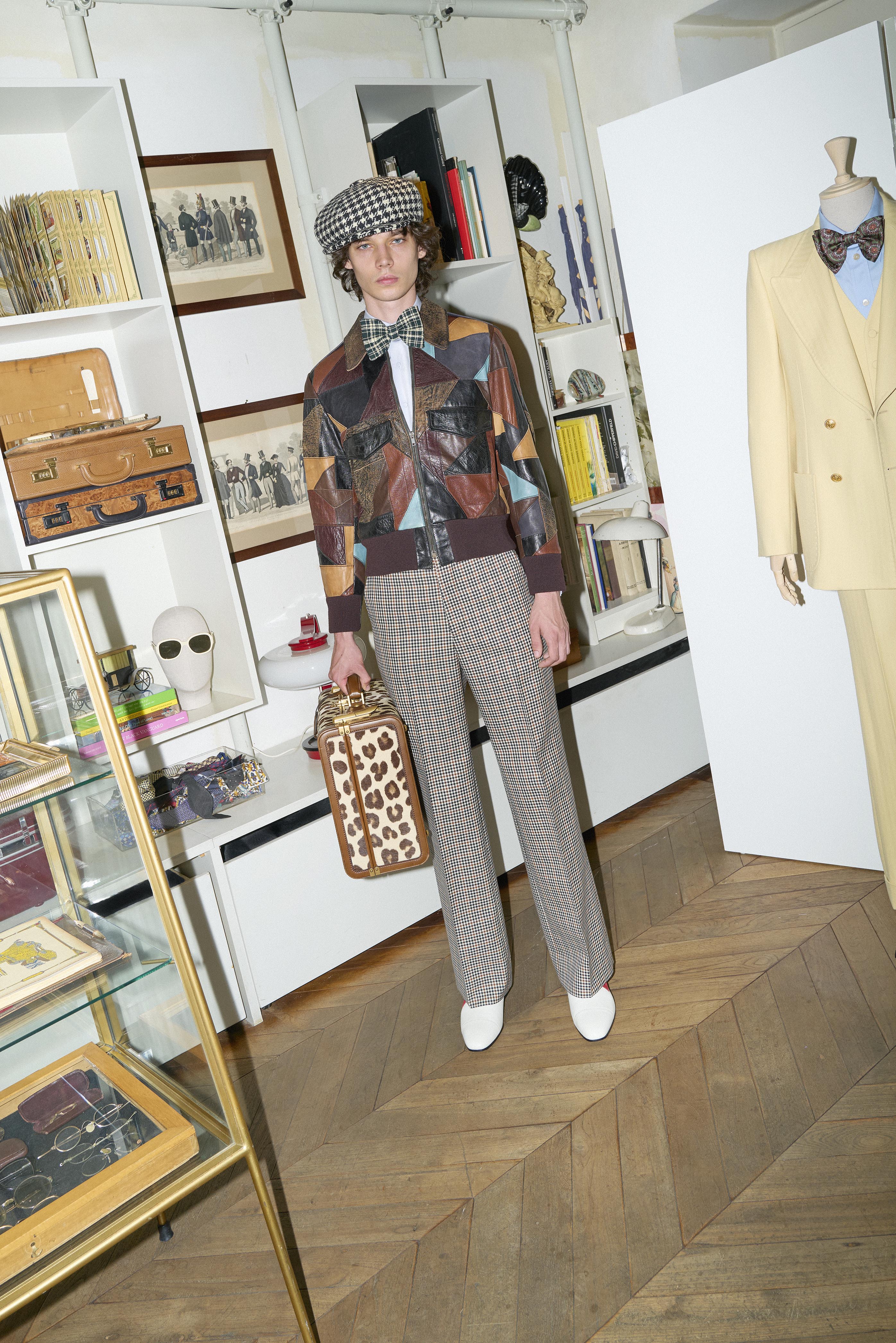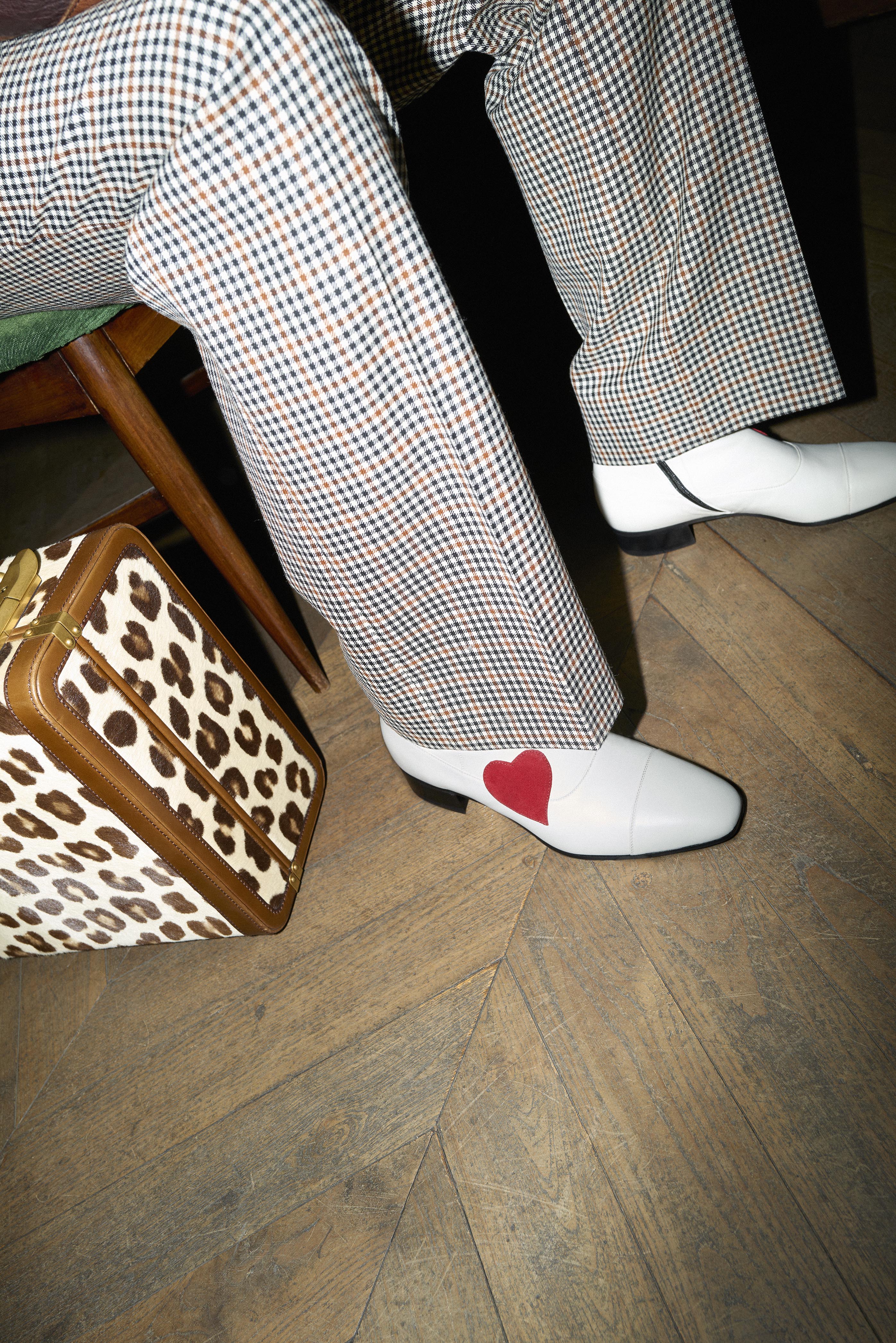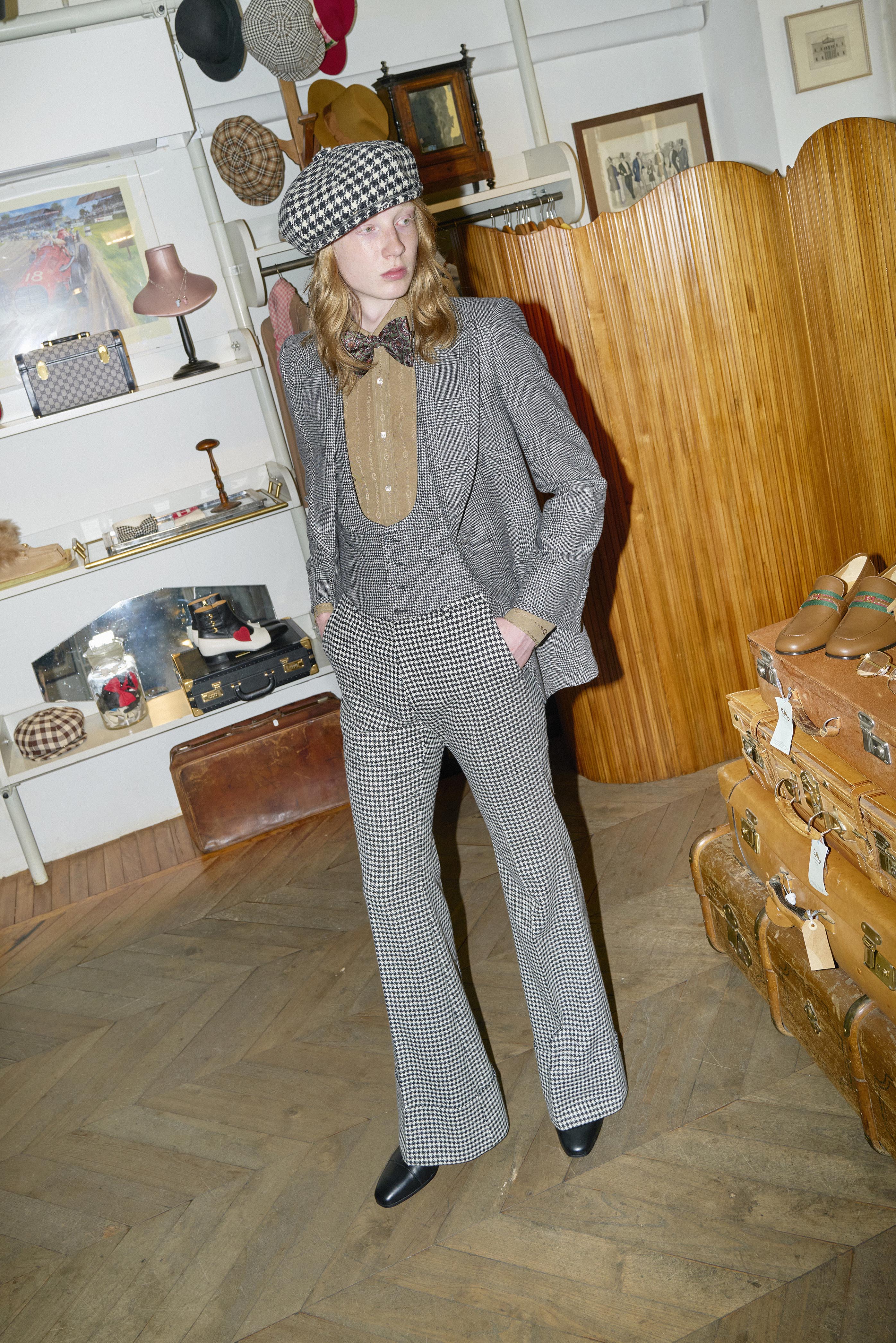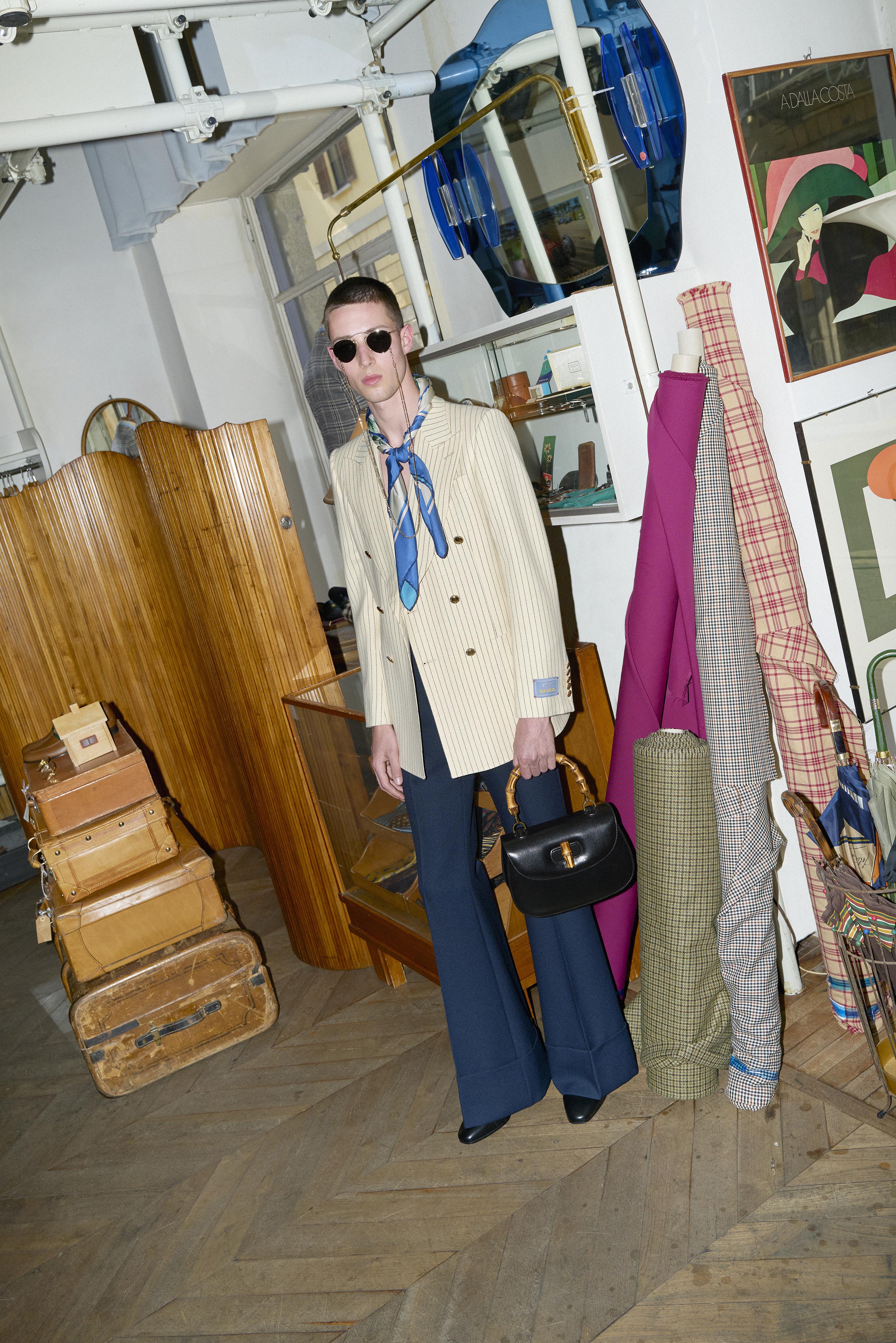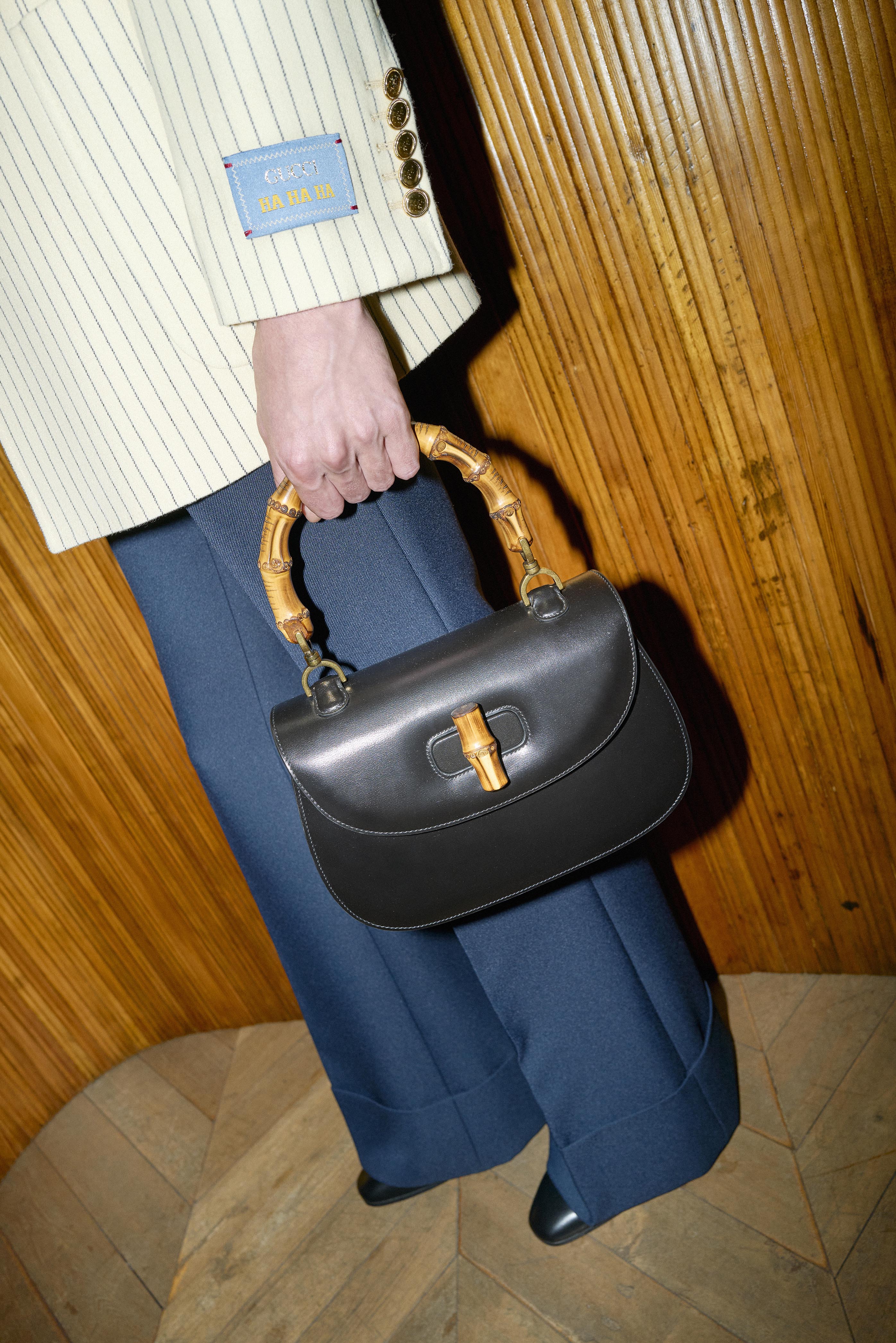 In a colourful collaboration stemming from friendship, complicity, and unification of distinct creativities, Alessandro Michele and Harry Styles formed a bridge connecting two different perspectives to bring the playful Gucci HA HA HA collection to life. Michele and Styles had met many years ago, all the way back when a new stage of their lives began—Michele debuted as Gucci's Creative Director and Styles released his first solo album.
Their friendship immediately sparked continuous creative exchanges that naturally generated amusement, which resulted in the birth of Gucci HA HA HA. The collection's name is a serial crasis of their initials, but it also captures the essence of their whimsical relationship. Characterised by the peculiarities of the two artists, Gucci HA HA HA is a declaration of love for the craft and a take on masculine elegance by featuring liberating details that eliminate the ritual complexities of fashion collections, while also acknowledging their differing personalities in each design.
Iris Law is the new face of Versace La Vacanza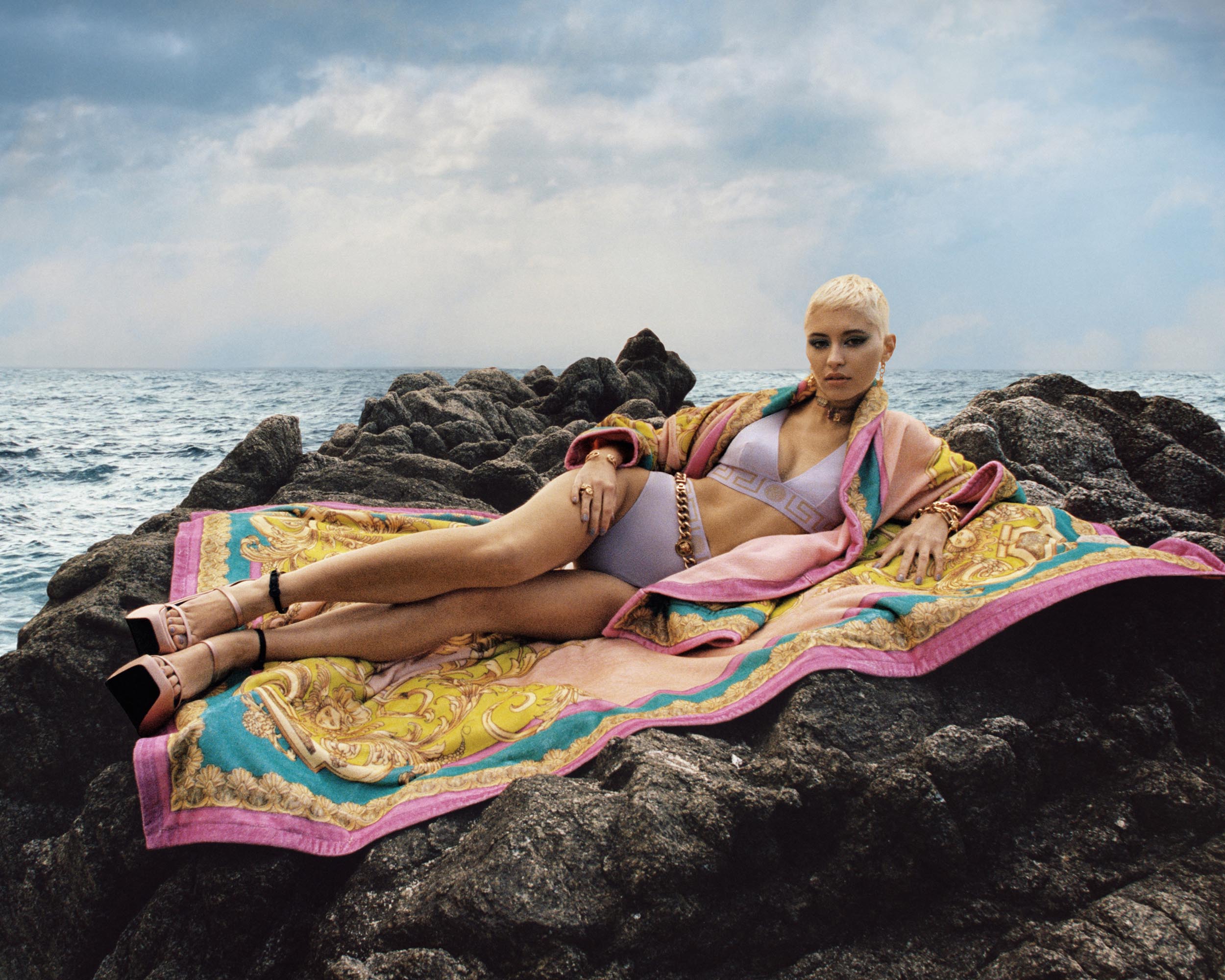 The elements of a Versace summer vacation are made up of Barocco-print bikinis, pop-colour mini bags, inflatable floats, and towering platform pumps, all while embodying ravishing, seductive luxury in a fun and expressive attitude. Iris Law's unique charisma resonates with all of these elements, making her the perfect fit for the new face of Versace's La Vacanza 2022 campaign. In a series of searingly bright and alluring images captured by photographer, Camille Summers-Valli, Iris Law stars in her first Versace campaign embracing unapologetic flair and energetic fun—the Versace way of vacation lifestyle. The campaign reflects on the latest vibrant summer trends, featuring silk shirts and swimming trunks, printed silk scarves, La Medusa mini bags, canvas tote bags, colourful sandals, and more.
Kim Kardashian appears in Balenciaga's new campaign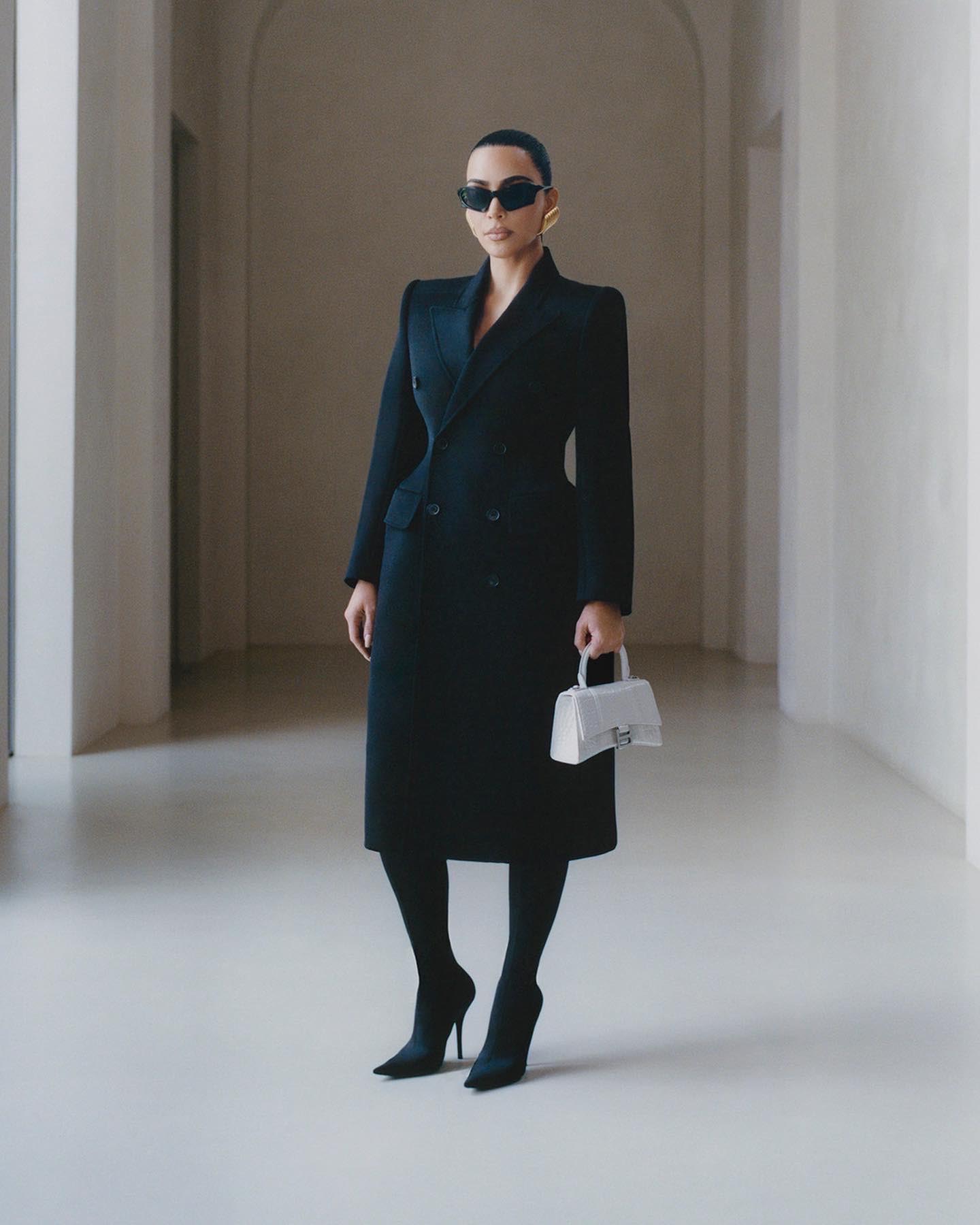 Balenciaga has entered a new phase of its multi-tiered campaign, releasing a series of photo and video portraits photographed by Steve Mitchell, featuring high-profile talents and of course, Demna's latest iconic pieces. The new campaign has a spotlight on brand ambassador, Kim Kardashian, who donned the hourglass double-breasted coat, a white hourglass XS bag, black spandex Pantaleggings, and a black cat-eye acetate sunglasses. Along with Kardashian, Balenciaga composer BFRND, buyer Kat Zhang, and models Tommy Blue and Marie-Agnes Diene are captured in Balenciaga's signature ready-to-wear pieces.
Salvatore Ferragamo unveils new concept store in SoHo, New York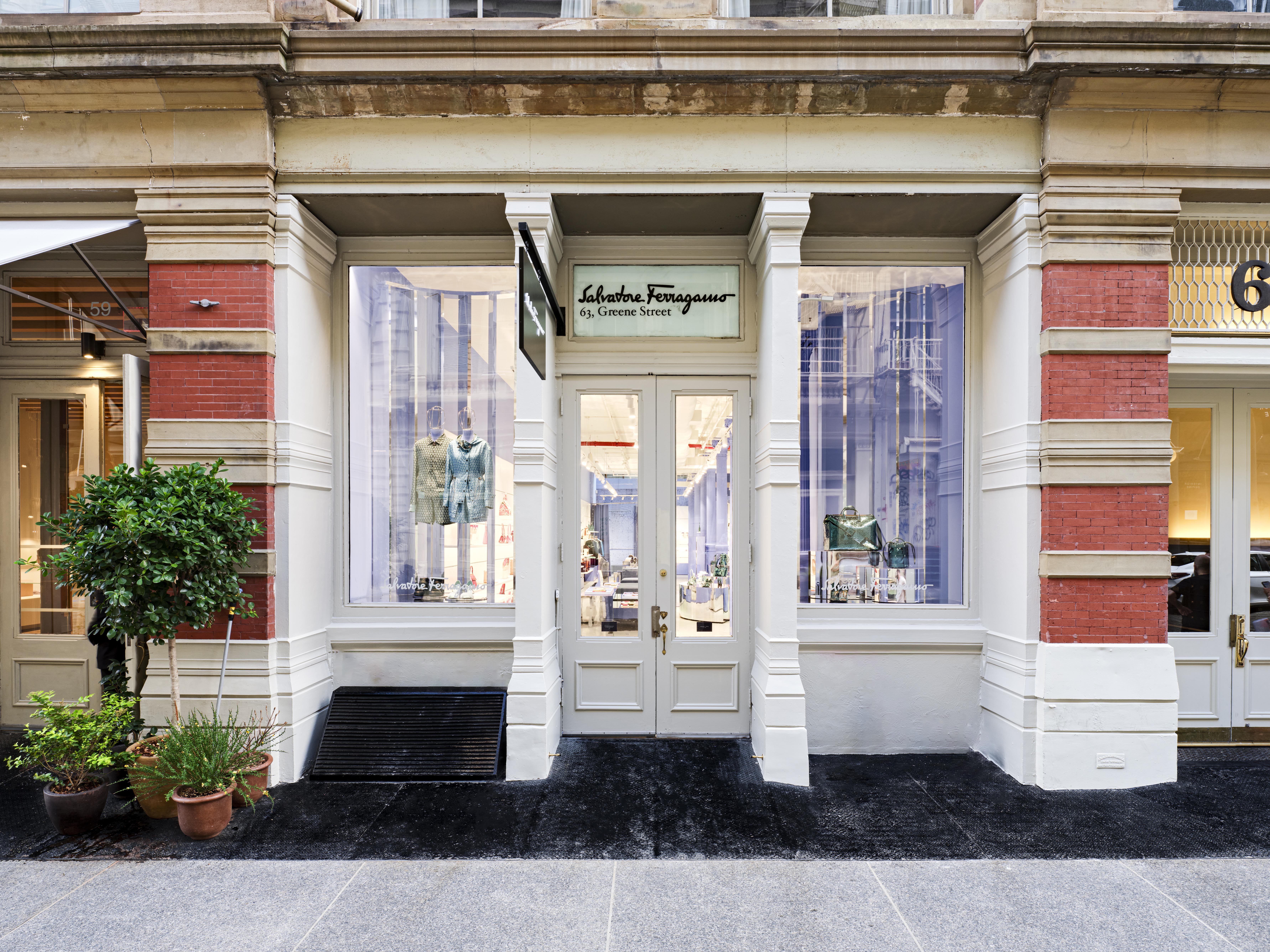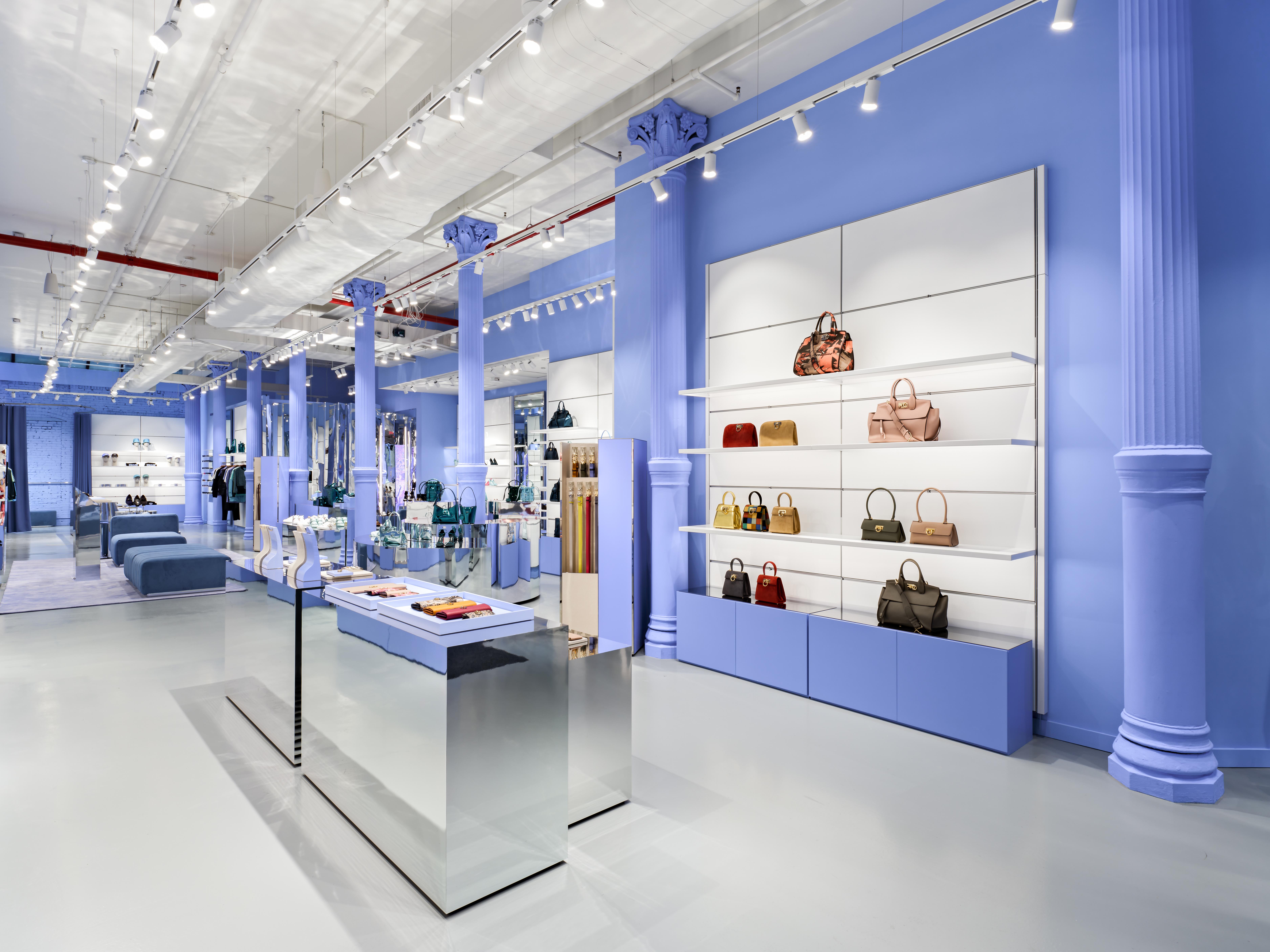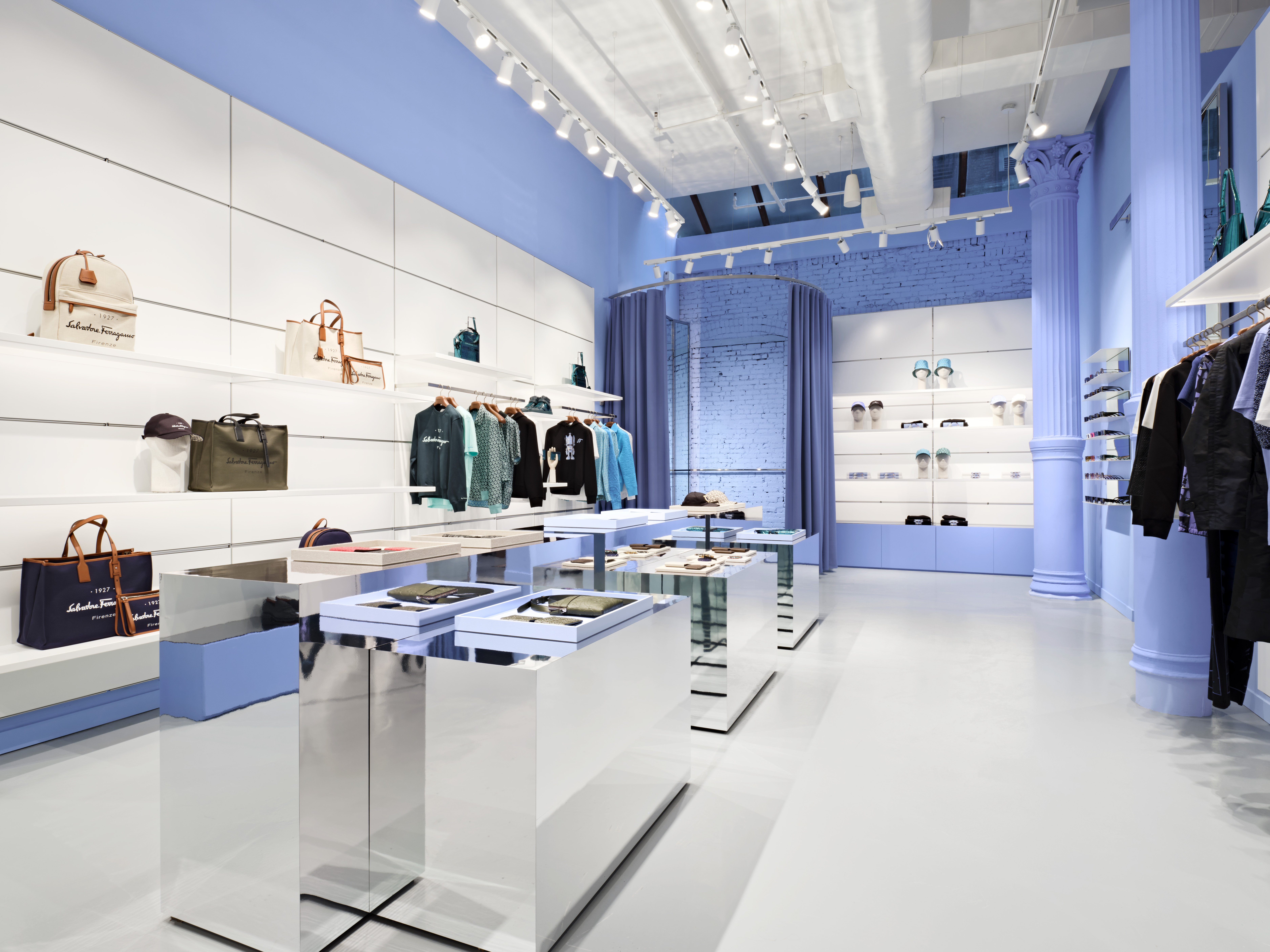 Salvatore Ferragamo has opened its doors to a new concept store located in the thriving district of SoHo, New York. The 2,600-square-foot store serves as a creative hub and an innovative retail experience with the launch of its custom hologram sneaker program, offering guests a chance to personalise the brand's latest unisex sneaker, the 6R3ENE. Playing host to experimental elements, the Italian Maison has collaborated with digital artist, Shxpir, for a limited-edition capsule collection featuring an exclusive graphic print T-shirt and sweatshirt. The first-of-its-kind collaboration also revealed a new NFT installation and an immersive NFT booth where guests will have the opportunity to create their very own unique digital artwork on the Ethereum Blockchain via OpenSea.



Catch up with the latest fashion news here.