Bottega Veneta opens its doors to a brand new 2,034 sq ft space in Suria KLCC
The next time you're heading to the city centre, be sure to drop by Bottega Veneta's newly opened store located on the ground floor of Suria KLCC shopping mall. Spanning a vast 2,034 square feet, the concept of the store was based on the brand's creative director Tomas Maier's vision to create a space that converges lightness along with proportion and intimacy. The incorporation of bright materials and warm lighting further exude a sense of sophistication while providing a breezy shopping experience for shoppers.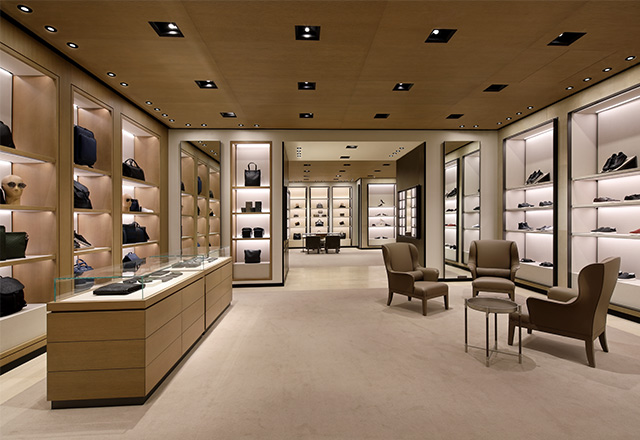 A walk through the store and you'd notice the littlest details that matter the most—from the walnut tables and New Zealand wool carpets to custom leather-sheathed door handles and suede-covered walls. Expansive American oak and bronze-hued glass deck the space with an illuminated countenance, and shades of matte black and grey metal offer an inconspicuous glow to fixtures. The new Bottega Veneta store offers an extensive range of products, including women's and men's handbags, small leather goods, shoes, jewellery, luggage, fragrances, eyewear and accessories. Come January 2018, a Customisation Atelier service will be introduced for clients who wish to personalise their leather goods. Customers can opt to emboss their initials or add an internal silver plaque into their leather selections, or choose from a varied colour palette including mint green, tourmaline, burned orange, plum and more.
Bottega Veneta is located at G21-22 on the ground floor of Suria KLCC.
Related stories:
The only time "Mixed Messages" sound this clear is when they're from Bottega Veneta
Bottega Veneta Pour Homme gets a bolder (and manlier) upgrade