Fashion
12 Gown rental services in Kuala Lumpur you can trust for your next occasion
Rent and go
Featured images: @tarikedizofficial/Instagram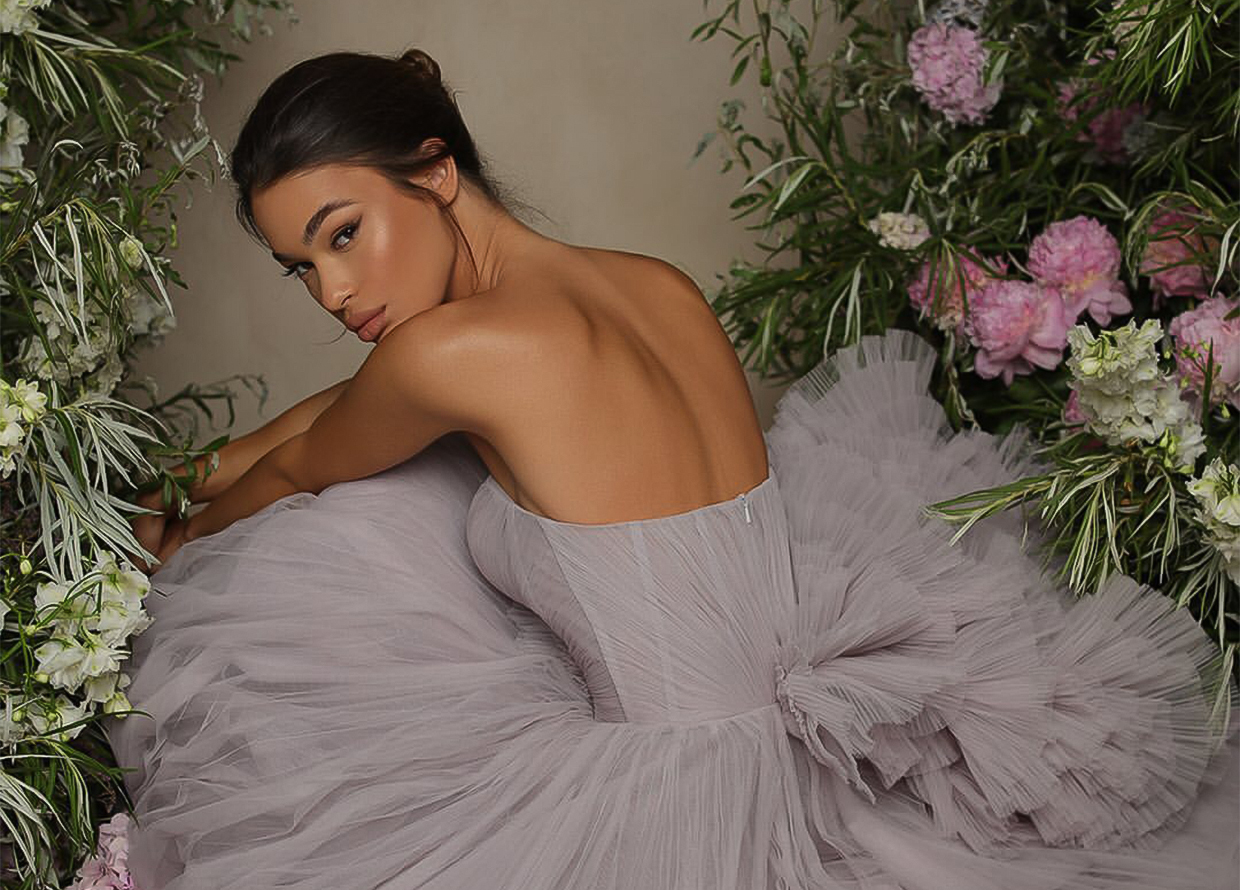 We've all been through this. We receive an invitation to a wedding, we spend (a lot) on a nice dress, and end up donning it not more than twice, or even worse—not wearing it ever again because you've been photographed in it. But imagine having a closet that has exactly what you need at a fraction of the price, and the best part? It doesn't take up space in your own full-to-bursting wardrobe. That's where clothing rental services come in.
While they are nothing new, we've seen an emergence of platforms that provide gown rentals as of late, with a wide range of options at different price points available for customers. With the clothing and textile industry being the second largest polluter in the world, rental services are your best bet for an economical and environmentally friendly way to stay on trend for special occasions, and we've narrowed down the 12 of the best sites to rent from for the upcoming party season. It's time to start planning your looks!
Blooms Gown
View this post on Instagram
Based near Old Klang Road, Blooms Gown officially opened its doors to the public in June 2023 and provides over 400 gowns and dresses imported from the United States, Australia, Taiwan, and China. Although it is still fairly new, it stands itself from others by offering plus-size selections in a variety of shades and styles. Whether it's an off-the-shoulder silk dress or a tiered ruffle dress, there are plenty of options to suit every taste. Also, if you're planning a traditional Chinese wedding, you're in luck because they have all the outfits you need! 
Dressaville
View this post on Instagram
If you're into trendy labels and are always looking to dress up in them for your events, Dressaville is here to spoil you. Offering an array of options from over twenty designer brands, including the likes of Mac Duggal and Jovani, the multi-label store is bound to knock your socks off. Aside from wedding gown rentals, so you can look stunning on your special day without breaking the bank, it also caters to anyone in need of evening dresses for black tie events or for any other occasion you can think of, really. Carrying over 1,500 bridal and dress options in a 3,000-square-foot showroom, you also have the choice of utilising Dressaville's space for photography services. Remember to make an appointment before arriving!
Ketvondee
View this post on Instagram
Founded with sustainability at the forefront of its business, Heidi Burarak launched the label in March 2016 with the aim of providing rental services to those needing evening wear and bridesmaids' dresses without having to pay excessively for them. Additionally, Ketvondee also offers bridal wear, suits and children's formal wear. Since its establishment seven years ago, Ketvondee has become a one-stop studio, offering makeup and hairstyling services, and even establishing a second branch in Johor Bahru for those who can't make it to Kuala Lumpur. That's not all—Ketvondee has also started offering photography services so you can get dressed and have that perfect moment captured forever.
Divine Couture
View this post on Instagram
Established in Singapore and then branching out to Malaysia, more specifically in Plaza Damas, Sri Hartamas, the philosophy of Divine Couture is "modern elegance meets quality and experience". Founder Kim Tay, who has over 20 years of design and curation experience under her belt, creates self-designed pieces for her clientele. Gowns that are available for sale and on a rental basis are timeless and elegant. At Divine Couture, both brides and grooms are spoilt for choice, with the option to choose anything from wedding gowns to evening dresses, cheongsams and suits.
Runway Story
View this post on Instagram
Believing that the world is everyone's runway and that each person also deserves their special "Cinderella moment", Runway Story was established with the aim of making women feel seen, confident and empowered. The idea is that if you are wearing garments that make you feel your best, then you become your best self. Aside from an array of designs, from evening gowns to Cheongsams for rent, the people at Runway Story also offer designer bags for purchase, a great complement to your overall look.
GlamEdge
View this post on Instagram
Launched in 2017, GlamEdge began as an online gown rental service that also offers gowns for purchase. Offering over 800 day, cocktail and evening dresses in-store and on its site, pieces are either crafted in-house or imported from authorised designer labels. Drop by if you're looking to find opulent designs from the likes of Mac Duggal, Jovani, and Jadore Evening, which are imported directly from their stores in the United States and Australia, respectively.
Vogue Lease
View this post on Instagram
Passionate about creating lasting impressions and founded on the principle of making dreams come true, Vogue Lease offers dress and evening gown rentals for special occasions. Yes, there are dresses available for your gala dinner, prom night or that wedding you need to attend as a bridesmaid. Chosen based on quality and class, the wide selection of gowns available here are tailored to fit your body perfectly. Head here if you're looking for a more custom experience for that perfect dress.
Define Haute
View this post on Instagram
Want all eyes on you as you pull up to that special event? Define Haute offers a mix of glamorous, feminine and elegant options in stunning silhouettes that will reflect your personal style. Choose from its versatile collection for a fuss-free and memorable night!
Rent With Kittie
View this post on Instagram
Looking for something more colourful and fun? Multi-hyphenate and local influencer Kittie Yiyi is now offering rental services for her various selections of eccentric pieces over at Rent With Kittie! Whatever the occasion is, donning her dazzling designs will have you feeling like the most fashionable princess in the room.
Adore You
View this post on Instagram
Based in Kuala Lumpur, Adore You is a dress and gown rental service that caters to all sorts of events with affordable options. From glamorous tulle dresses to sparkling evening gowns, you'll surely find the dress you've been looking for amongst their diverse range of stunning pieces. They also offer professional photography services, which may include makeup and hairdo, depending on the package of your choosing.
ILavish
View this post on Instagram
Established in 2020, ILavish's collection of more than 400 pieces comprises of anything from satin corset dresses to wedding and ball gowns with plus-size options—and all up for rent!
7th Heaven Bridal
View this post on Instagram
Searching for the perfect dress to tie the knot? You'll surely find the dress for you in 7th Heaven Bridal's diverse range of wedding gowns! Designed in-house with only the best materials, they offer stunning wedding gowns that "do the job that no dress has ever done before"—and we don't doubt it. Whether you're looking for something grand or something simple, or even something oriental, there is something for everyone that will complement their personal style and personality. If you'd like a gown specially made just for you, they also offer custom-made pieces for your special day.
For more fashion reads, click here.
| | |
| --- | --- |
| SHARE THE STORY | |
| Explore More | |