Polo Ralph Lauren is launching a limited edition collectible shirt each month and the first two have been revealed
Irrevocably known as one of the pioneers of the polo shirt's success, the American label is pulling our attention back to the time-tested wardrobe staple with an exciting new collection. Five designs have been slated for a one-per-month unveiling that will carry on until November 2017. Each of the Limited Edition Polo Collection will only be available in limited quantities on RalphLauren.com and in global Polo Ralph Lauren flagship stores.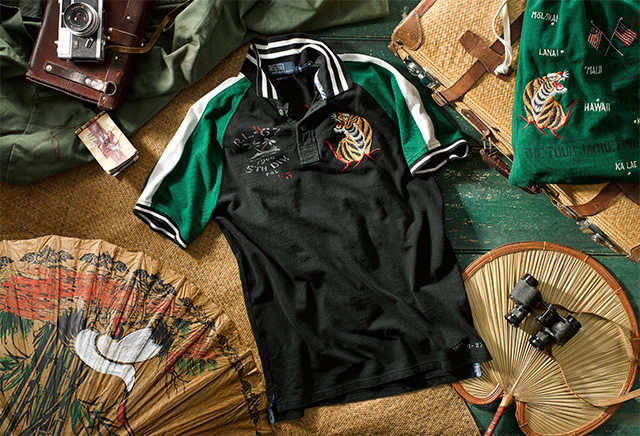 First in line was a throwback to the customised bomber jackets worn by soldiers in the '40s, '50s and '60s to commemorate tours of duty in Asia. Named the 'Tour Jacket Polo', it comes with intricate embroidery illustrating a map referencing the bases where servicemen were stationed and places they visited while on leave. An eagle motif adorns the back whilst the iconic polo player out front is replaced by a roaring tiger. Details are resplendent on this first polo—raglan sleeves recall the bomber, striped collar and armbands are inspired by vintage originals, the collar interior and vents are lined with shibori-print indigo trim and buttons are intentionally mismatched to evoke those found on surplus uniforms.
Accompanying each piece of the collection is a unique drawstring bag fabricated from the same mesh material as said shirt alongside markers that echo every particular theme, and a collectible handtag. Upcoming pieces will pay tribute to Polo's emblematic notions of vintage collegiate styles, athletic apparel, and rustic outdoor leanings.
It's August; that means a new release! Although we have yet to receive all the deets on this second reveal, take in the first look at the newest design and theme behind it. You're looking at the 'Elk Ridge':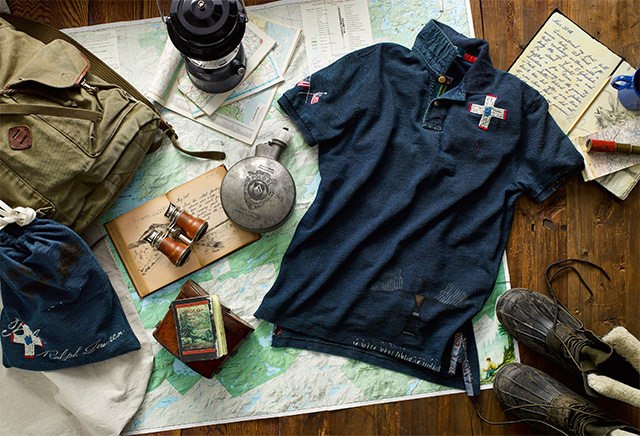 Find out more here.
Related stories:
Into the Light: Hunny Madu and Keith Foo shine in Polo Ralph Lauren Spring 17
A good time guaranteed if you #MeetMeAtPolo