Buro's cheat sheet to all you need to know about collars
In order to break the rules, you must first know them. Shirt collars are an important part of a gentleman's wardrobe as different occasions call for different collars. Here, we've organised all the collar types you need to know from least to most formal:
The button-down collar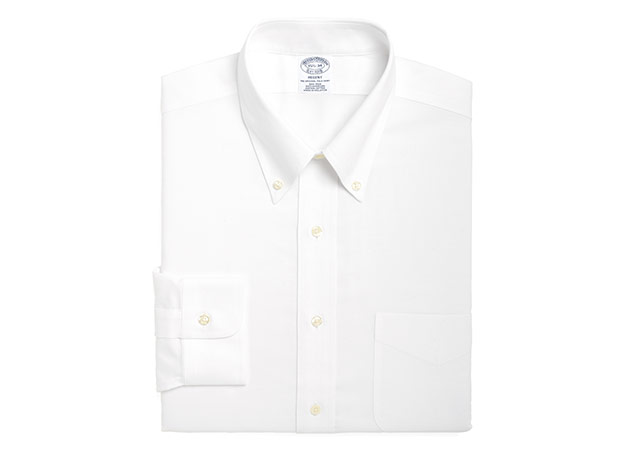 The button-down was founded in 1896 by a certain John E Brooks (you may perhaps be familiar with a brand known as Brooks Brothers?) who had been invited to a game of polo while travelling in England. He noticed that players had sewn little buttons to keep the collars of their shirts from flapping about in their faces. He brought this idea back to headquarters in New York and Brooks Brothers' "polo collars" (or what is now known as the button-down) blew up.  Just remember that these are the most casual of collars and while they can be worn with a jacket and tie as smart-casual attire, they should not be worn as a dress shirt and especially not with a double-breasted blazer or tuxedo jacket.
The club collar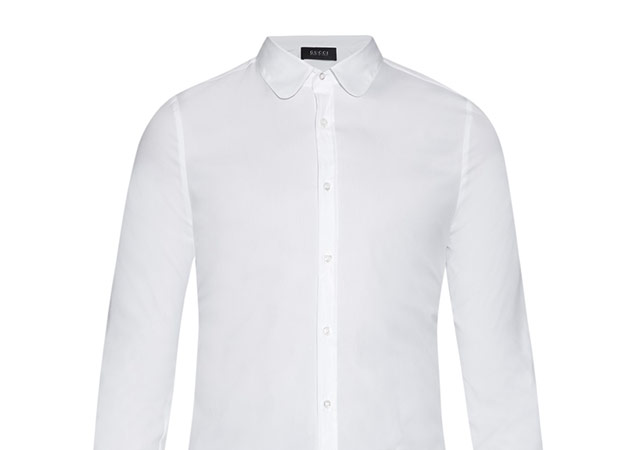 Developed in the mid-nineteenth century, the club collar was a mark of exclusivity  that said, "I go to Eton". Etonians wanted a trademark to distinguish their student body from other schools but rather than going the traditional route of school colours, they instead devised their own collar. They rounded off the point collar and shortened the collar height and thus, the "club" collar was born.
An instance where size does matter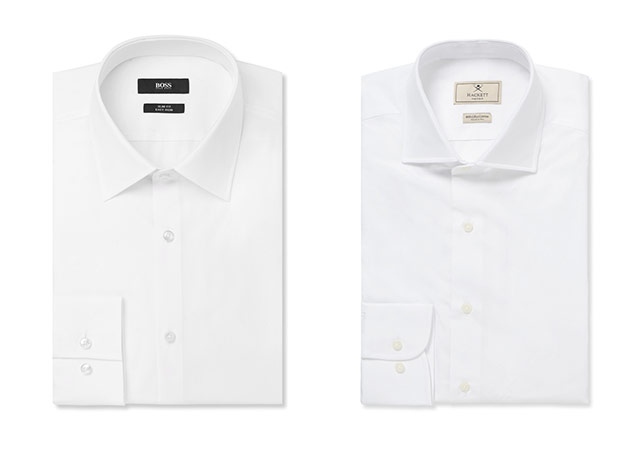 The standard point collar (pictured on left) is definitely the most recognisable (and versatile) collar you'll know. But as the distance between collar points grow, the point evolves into a spread which then reaches full potential as a presidential cutaway (much like a Pokemon). Here's how to spot the difference: a point collar should measure 1.5–3.5" between collar points; a spread collar measures 4–6"; and a presidential cutaway is the biggest hit with the ladies, going from 6.5–8.5". Note that wider distances can also make your face look longer so if you have a rounded face, it would be best to stick to a point or spread collar.
Appropriate collars for black tie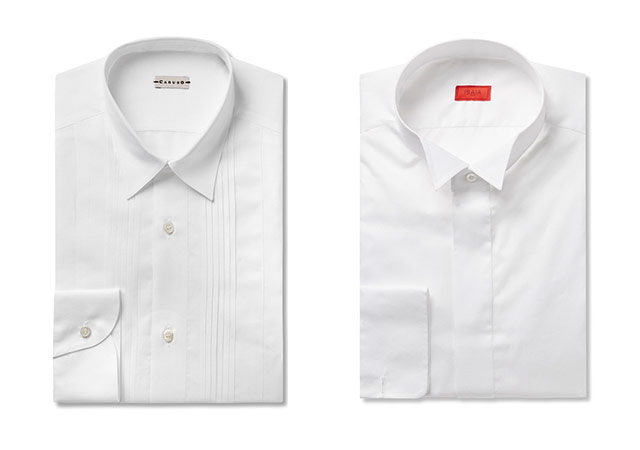 On the left we have a turndown collar tuxedo shirt by Caruso, appropriate for all occasions when black tie is called upon. The pintucked bib gives it a heightened sense of formality as opposed to a standard flat-front white shirt. On the right we have a wing collar—the dressiest, most formal type of collar mostly reserved for white tie (only because the majority tend do dress down). Should there ever be need for you to don a wing collar, remember that the tips should be tucked behind your bow tie.