What does it mean to dress "like a man"? Many of us grew up under societal pressures that said "blue is for boys, and pink for girls". But really, who decided this? What if the colours were interchanged? Did you know that a hundred years ago, pink was actually the popular choice for boys? An article dated from 1918 stated that it's because "pink, being a more decided and stronger colour, is more suitable for the boy, while blue, which is more delicate and dainty, is prettier for the girl".
So, in the span of less than a century, society managed to completely change its views on what was deemed "suitable" for men and women. A full 180 spin, which teaches us that we are capable of unlearning and learning new concepts. Before the COVID-19 pandemic, the status quo of fashion shows separated the men's and women's collections, with Men's Fashion Week starting the lead months prior. Perhaps the silver lining to the pandemic is the sudden disruption? London Fashion Week has moved forward by consolidating their men's and women's shows into their first digital fashion week, as with Milan.
Could this be the future of fashion? Many stylish celebrities have already exhibited fluidity in their dressing, becoming style icons along the way. If it's socially acceptable for women to wear men's clothing, shouldn't the same rule also apply when the roles are reversed? We think that's true equality!
Ahead, five stylish men who are pushing the boundaries with their fashion choices: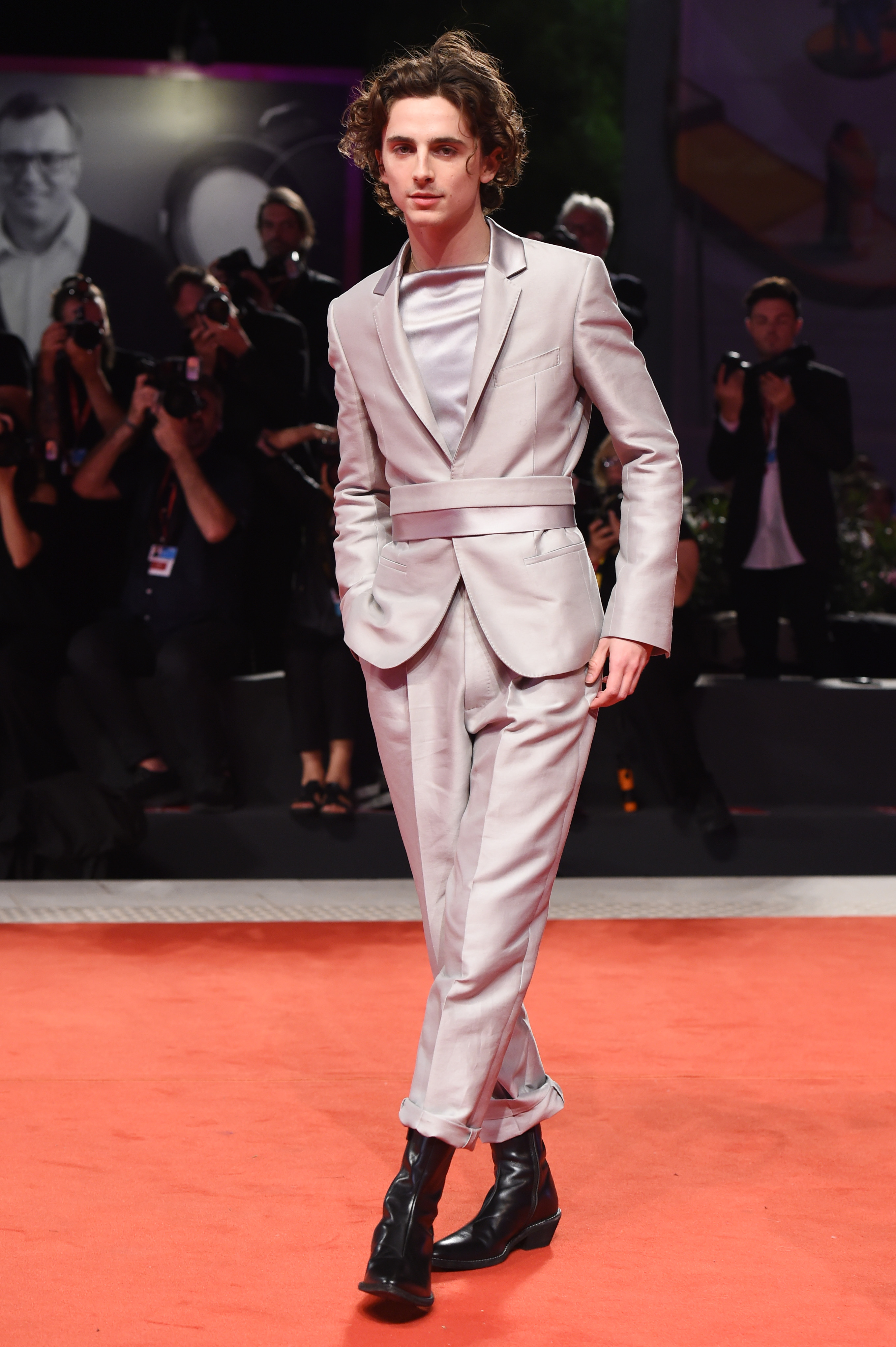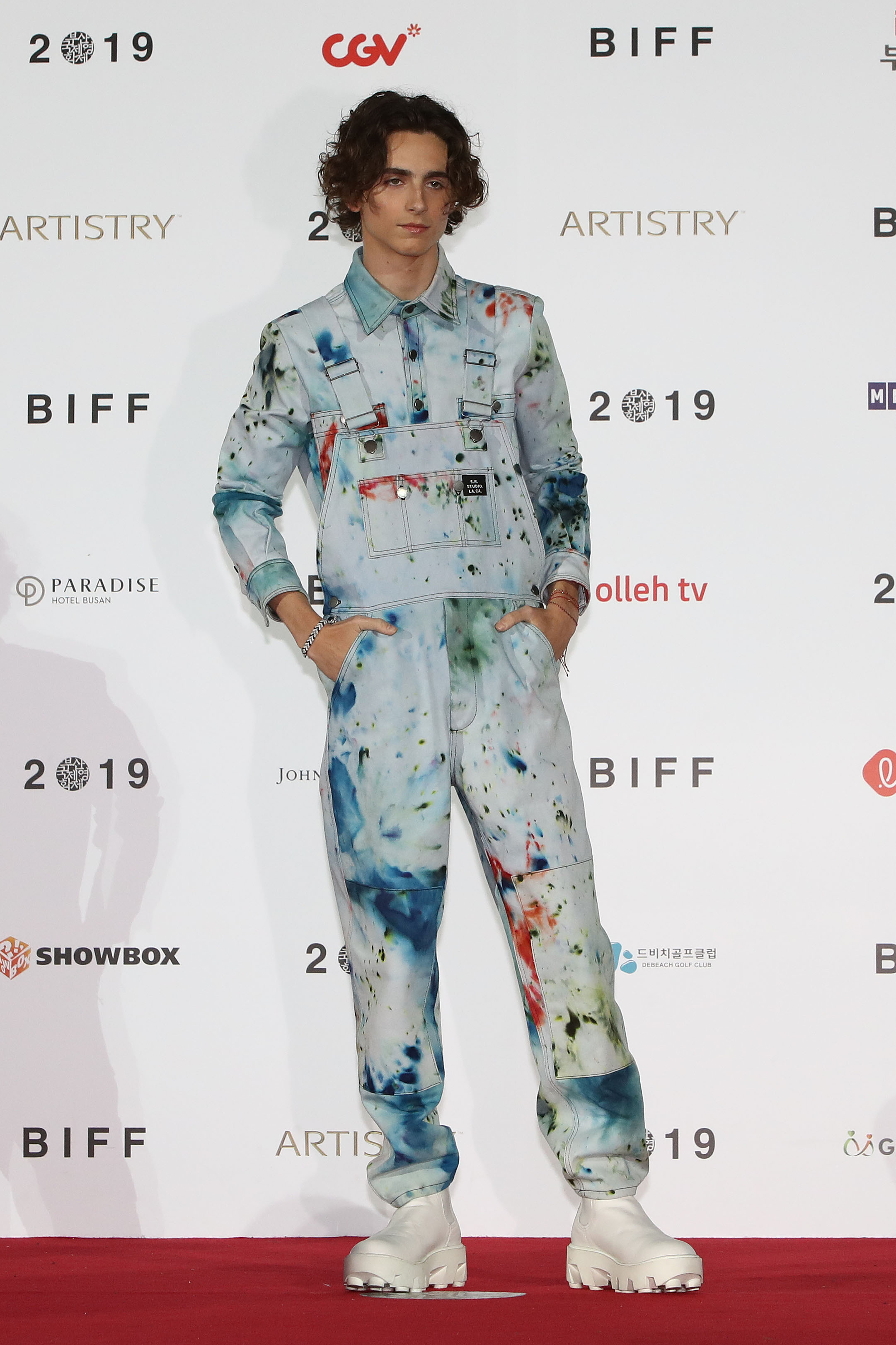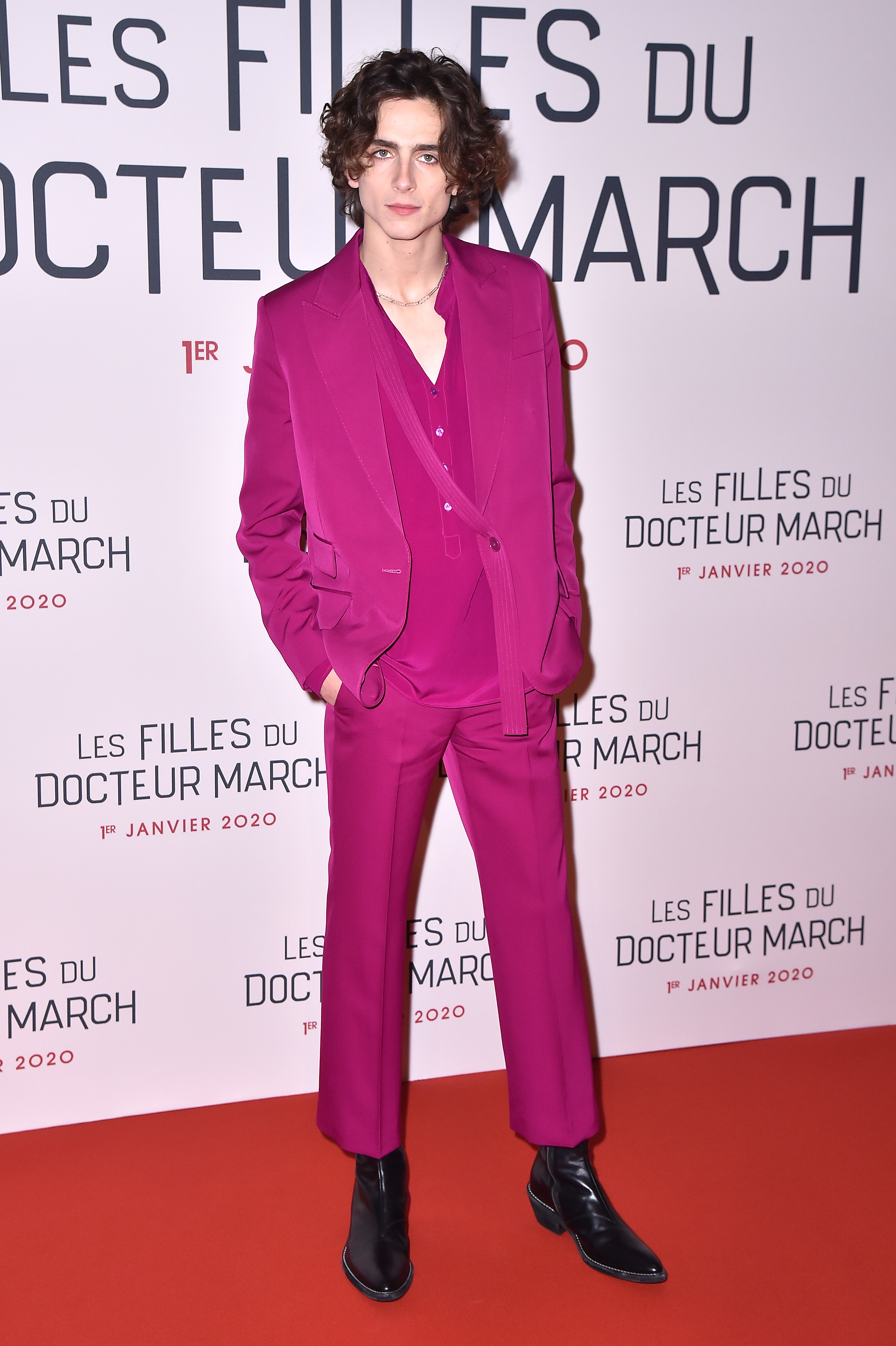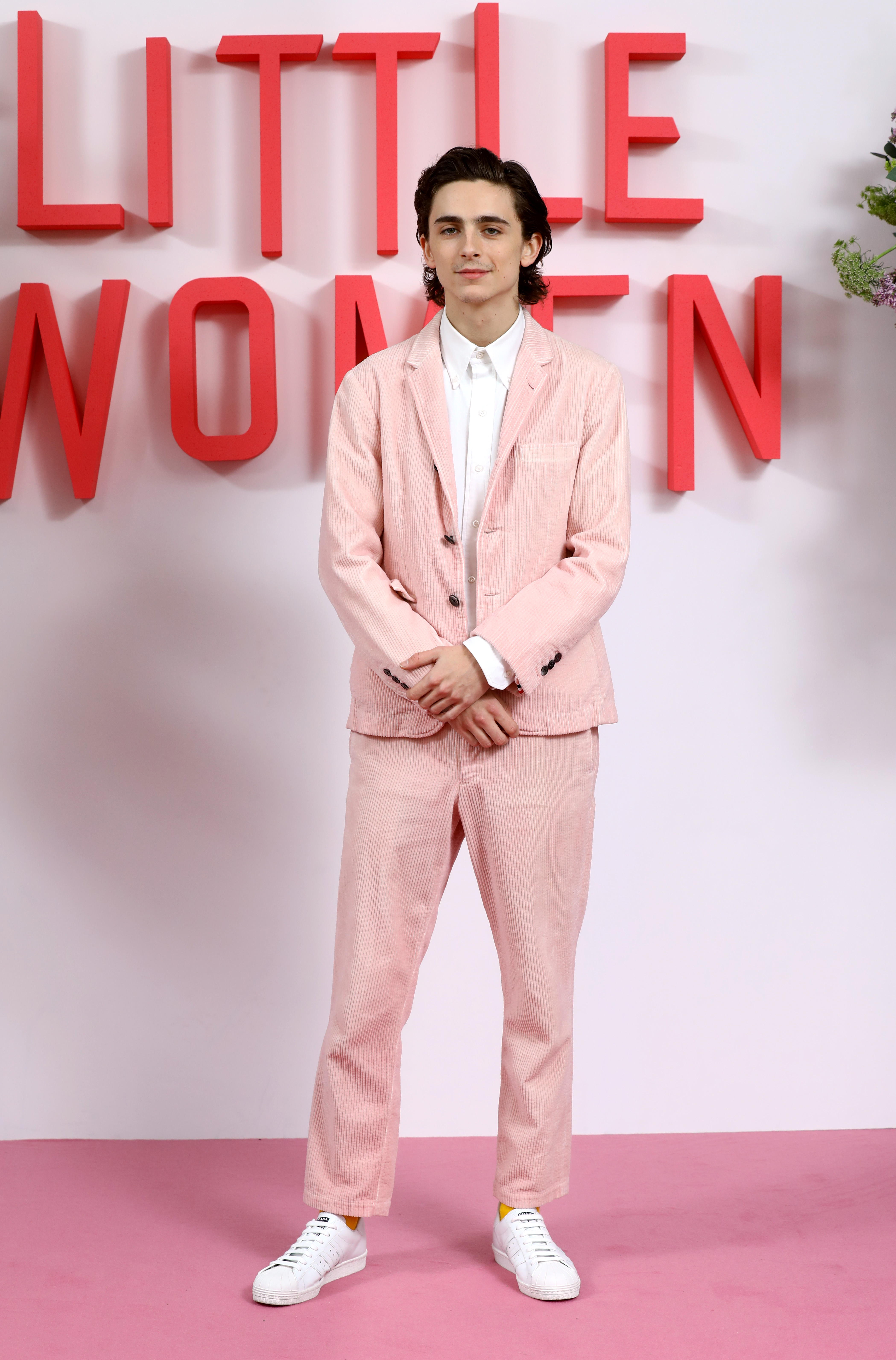 Timothée Chalamet knows how to shut down a red carpet with his statement-worthy looks. But not only that, he continues to keep us guessing every time. His sleek, double-belted suit by Haider Ackermann is one of the most memorable looks from 2019. It's clear the French-American actor also likes to experiment with colours apart from silhouettes. Based on the repertoire of his latest ensembles, the man loves pink. And we love him in it!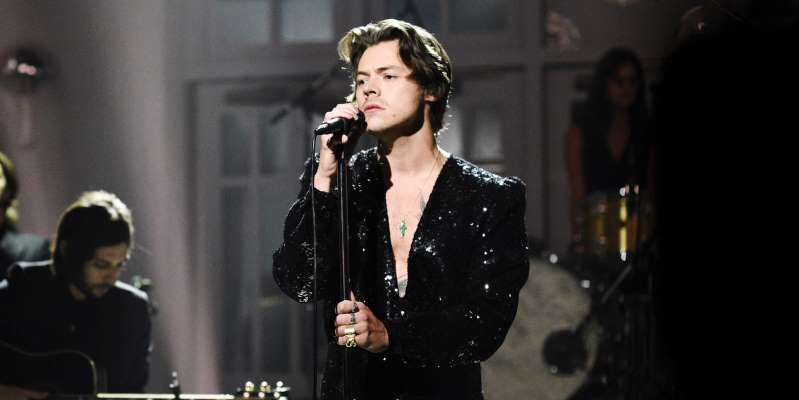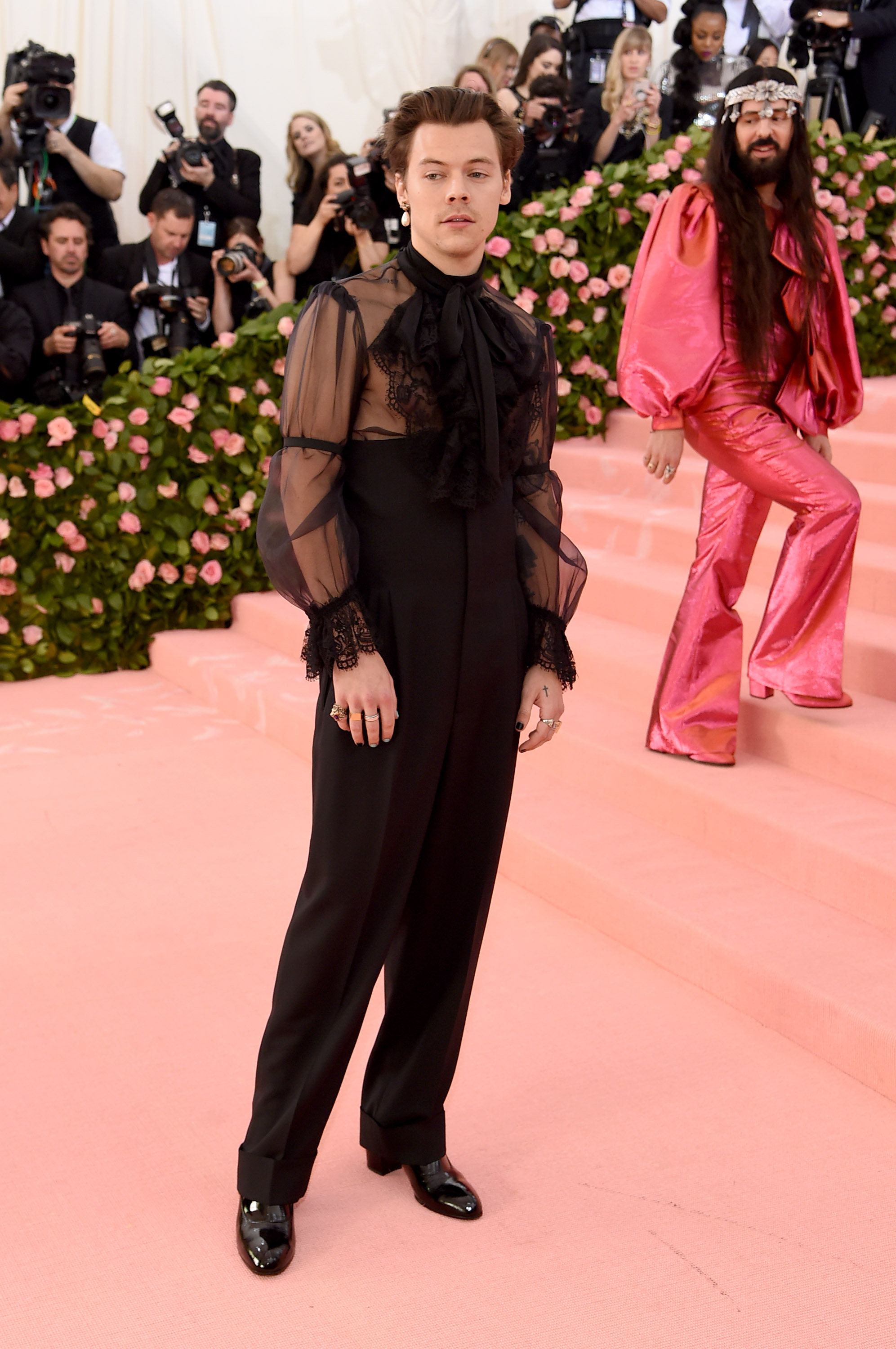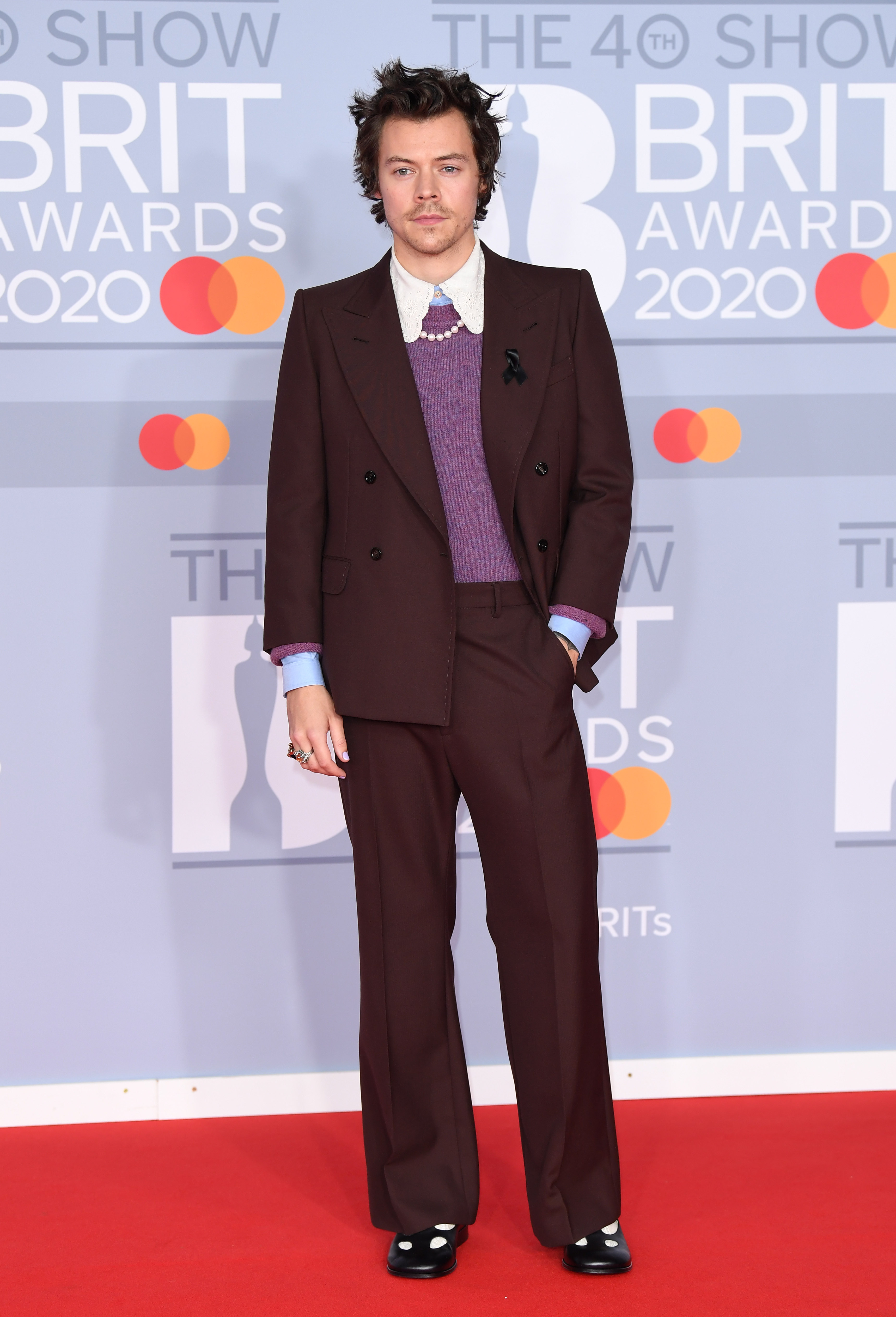 You've heard about the girl with a pearl earring, but have you seen Harry Styles with his? The 'Watermelon Sugar' singer famously wore a single teardrop earring to the Met Gala last year, and we're still thinking about it. As his last name suggests, Harry knows what works for him, and has made pearls his recurring motif. We've been observing him fronting red carpet appearances in a classic string of pearls. Time to dig out grandma's set!
You may not know Leo Reilly (yet), but chances are you know his hilarious father. Son of comedian, Jon C. Reilly, the younger Mr.Reilly is paving his own way in the entertainment industry through music. Sweet beats aside, the 22-year-old has an equally interesting taste in fashion. His current favourites are colourful florals, statement ear candy and most recently, peasant dresses.
We first caught wind of Shelhiel, the talented Malaysian singer-rapper/producer at Good Vibes 2019. Entranced by his ethereal electronic sounds and his head-turning style, we predict a superstar in the making. In the 'AAA' music video with Nyk, we see the Kedah-born artist dressed as an off-duty ballerina in skin-tight leotard, tights and a pink cardigan. Three words: Pulling. It. Off.
We're so proud that local and Southeast Asian names are on this list! Next up is Indonesian Brian Imanuel, or popularly known as Rich Brian. His style is more subtle and nuanced compared to his counterparts, but we stan a man that dares to wear pink tie-dye and coloured nails.