Fashion
10 Luxury and affordable boots to stomp in this monsoon season
Sturdy booties
Images courtesy of Ssense, Farfetch, and respected brands.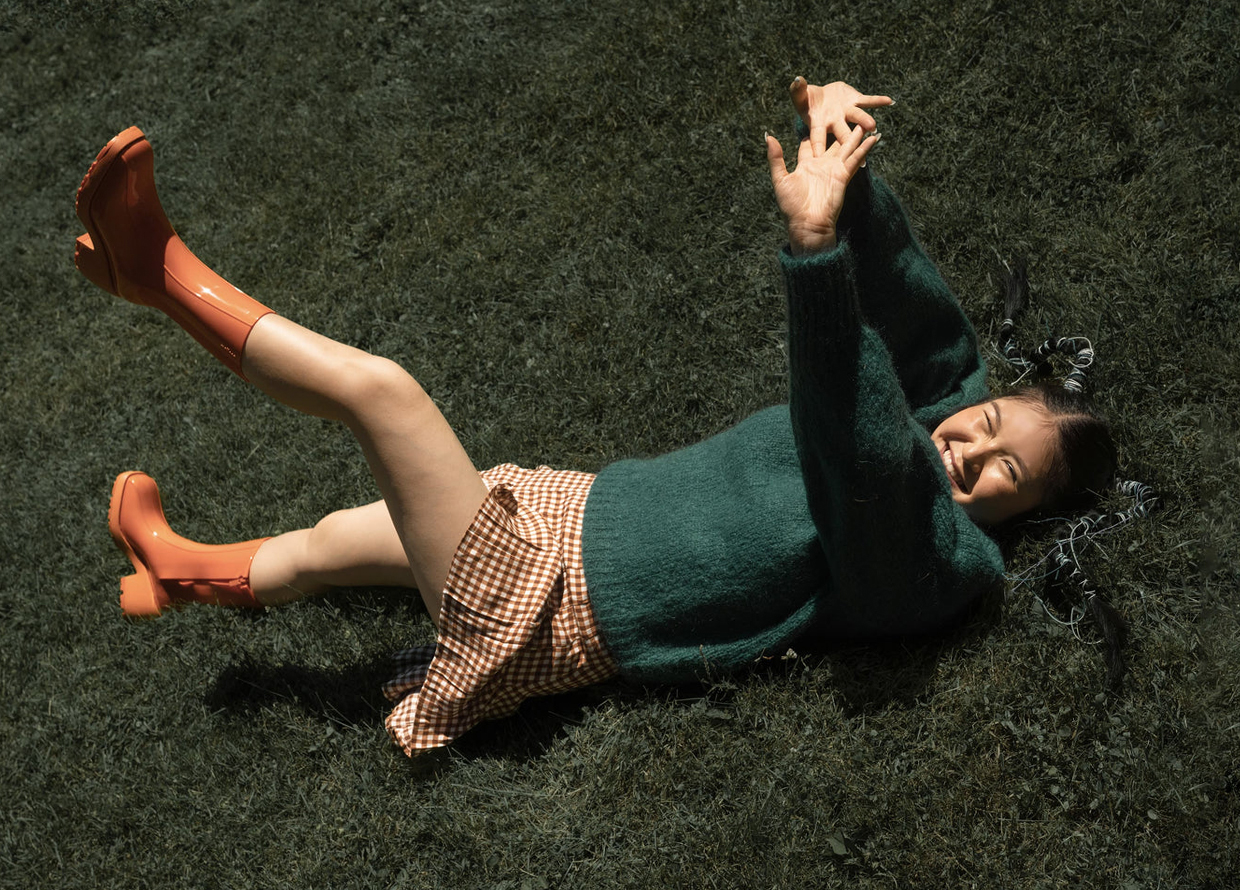 While the rest of the world is midway through autumn and winter waiting ahead, we in the tropics are up against a much less aesthetically pleasing climate that will take over our cities with heavy rain showers until next year. Though, whichever part of the world you're currently in, the year-end season's arrival only means one thing: it's time to strut in your best pair of boots—that you wouldn't mind getting wet, of course. While an umbrella will be your daily companion for the monsoon season, on extra stormy days, it's probably better off as a walking stick rather than for protection, so being prepared from head-to-toe, even while the sun is out, would be the smart move.
Rest assured, you won't have to compromise looking your absolute best, even in this climate. Here, we've rounded up 10 stylish designer and affordable boots to stomp through the monsoon season with, in comfort and style. Or if you're like us, whose daily footwear choices are usually boots and platforms regardless of the season, then here's more to add to your collection!
Chanel
Caoutchouc Boots
A true Chanel girl is always prepared for any weather with every item of clothing, accessories and footwear from the fashion powerhouse. Here are the best and most practical boots to strut in this season!
Dior Ankle Boots
Military-inspired boots are more your taste? You'll surely love these ones from Dior
Bottega Veneta Puddle Ankle Boots
These are the thousand-dollar designer versions of rain boots, but with a fashionable fit. For the lavish Malaysian, these might be your seasonal staples.
Maison Margiela Rubber Tabi Boots
Don't worry, Petaling Jaya-dwellers. Even in this climate, you can still flaunt your Tabis at One Half with your fashionable friends. As Tabi fans ourselves, we'd personally cringe at the sight of leather Tabis drenched in muddy rainwater, and we're sure you would too. Conveniently, they also come in full rubber!
The Row Zipped Ankle Boots
The Row offers wardrobe staples for the fashion elites regardless of occasion or weather. Pick from these two shades of  Zipped Ankle Boots to try!
Chloé Betty Rain Boots
To complete your chic outfit, you'll need a pair of trendy boots—and Chloé has the perfect pair. Its sleek, feminine silhouette has a sophisticated flair that complements any look without effort, and it will surely get you through the downpours with ease.
Melissa Nancy Boots
Opt for a pair of Nancy boots by Melissa for an affordable alternative!
Hugo Athena Boots
Looking for regular yet luxe 'wellies' in black or white? These Hugo boots are the perfect picks!
Steve Madden Cypress Boots
Heading to a party and the sky's getting gloomy? You'll be able to turn heads in these platform boots and brave through the rain without burning a hole in your wallet.
Dr. Martens
And last but not least, you can never go wrong with the good 'ol, high quality Doc Marts. Here are their trendiest options.
For more fashion reads, click here.
| | |
| --- | --- |
| SHARE THE STORY | |
| Explore More | |