A new head at Chloé, a new leaf at Balmain and a new genre at Off-White—such was Day 3 of PFW
Chloé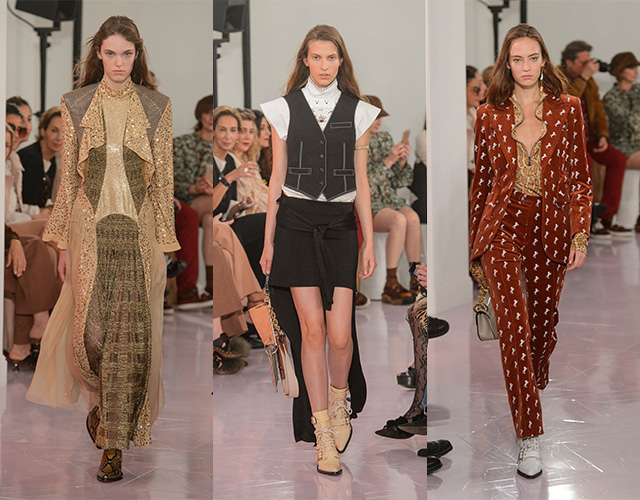 For the girl who began her fashion career crushing on Chloé, Natacha Ramsay-Levi has come a long way to her debut as creative director today. That journey included a 15-year tenure at Balenciaga and Louis Vuitton as Nicolas Ghesquiere's prodigy turned right hand; a time that helped form her vision of the current Chloé woman. A little less Bohemia, a tad more streetwise, there was a glorious collision of free-spirited country girl charm and an vanguardist edge. Signature florals and lace met with pierced hardware, sleek leather toppers, and mannish tailoring. It was an eclectic blend catered for the contemporary self-stylist and aspiring Parisian.
Balmain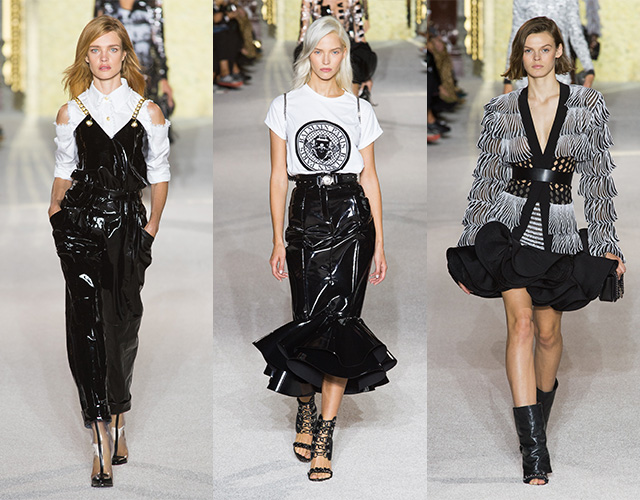 Oliver Rousteing too, took a walk down memory lane. Recalling his first visit to the opera two decades prior, the Balmain Army (this time with the supermodels of the aughties in recruit) marched things full circle as the show graced the venue of his pivotal experience, the Palais Garnier in Paris. Reminders of fashion heavyweights like the house's pioneer, Pierre Balmain himself, weaved their way through the collection but the brand's synonymous dazzle stole the limelight as expected. But amid the wattage, a univocal daywear tilt entered from left field. Equally stunning, a considerably mellow palette from Rousteing. To that, he credits "maturity."
Off-White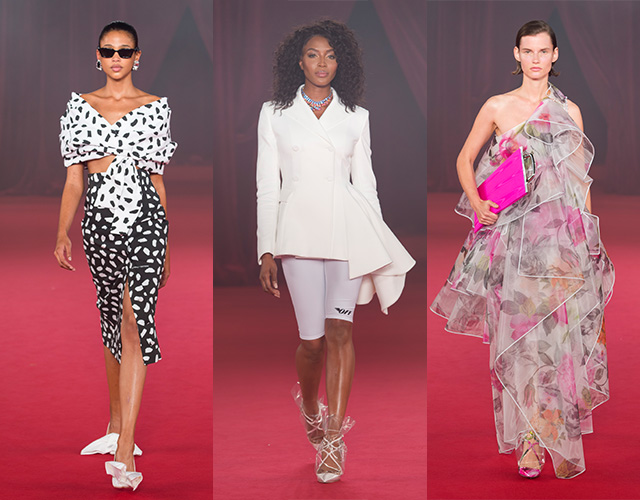 If you didn't notice the stark white ring-pulled zippers stitched to the side seams, you would never believe the froth that comprised this season's Off-White. Drawing from the multitude of Diana images that surfaced recently to mark twenty years since the passing of "the people's Princess", Virgil Abloh detoured from his usual streetwear and denim offerings to produce a flurry of eighties-inspired prints, ruching and blousons. Even then, Abloh's razor sharp grasp on tailoring and current trends came shining forth from behind all those layers of tulle. Watch out: Pedal pushers are coming back.
Related stories:
Paris Fashion Week SS18: Highlights of Day 2
Paris Fashion Week SS18: Highlights of Day 1
Paris Fashion Week SS18: A guide to Parisian chic