We expected nothing less from the final day of New York Fashion Week AW16
If you hadn't heard from the grapevine (that is Instagram and Snapchat) already, Marc Jacobs AW16 was a theatrically mind-blowing and welcoming spectacle amidst the many pared down collections this New York Fashion Week. Like Spring/Summer 2016, the designer closed NYFW with so much pomp and circumstance—but this time more dark gothic than glitzy glamour. His celeb-strong FROW list include Maggie Gyllenhaal, CL, Juliette Lewis, Kiernan Shipka, Emily Ratajkowski and Christina Ricci (and a special appearance by Lady Gaga who was part of the model entourage).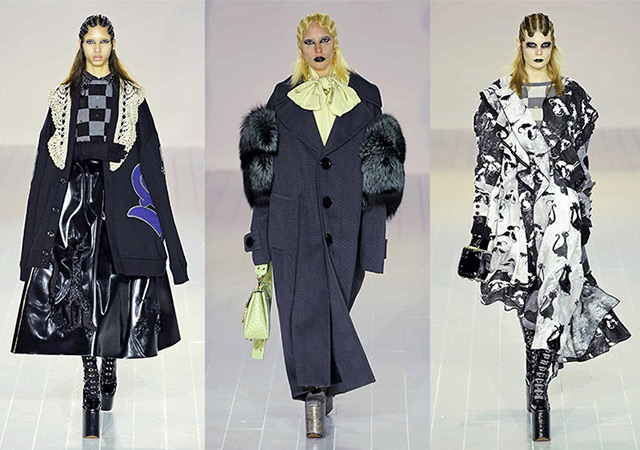 It's no surprise that tongues are wagging over his collection of mostly black and white, leather and lace, furs and knits, an eccentric amalgamation of prints (cats, ballerinas, spider webs), spangled detailing and even pussybows. Proportions were oft-oversized, and the dark lips and eyes with 20s-finger waves and sky-high chunky platform shoes played along with the theme perfectly. It was high fashion at its finest, especially for NYFW—outlandish, boundary-pushing and not exactly commercially-driven.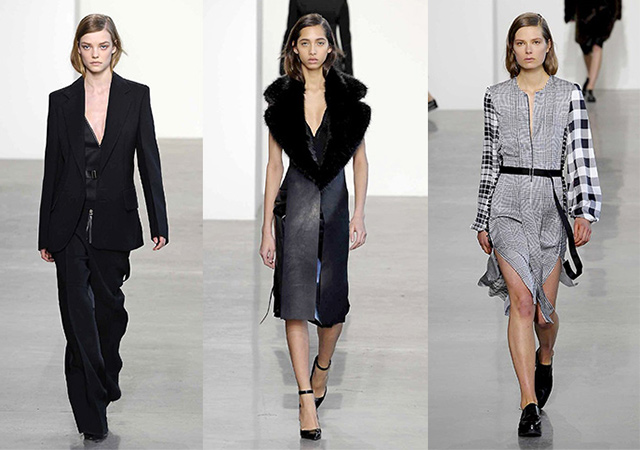 But let us backtrack. Francisco Costa's trademark minimalist designs this season began with some masculine silhouettes, yet transitioned pleasantly with a dash of provocation. Shocking? Hardly. But luxuriously chic? Yes—it was well-executed with fluid silks, mixed plaids, plunging necklines and faux fur collars and sleeves setting the tone.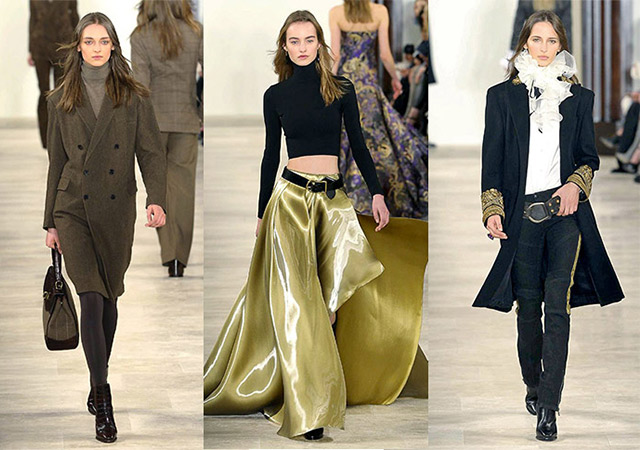 And then, Ralph Lauren surprised us all by going to the English countryside for inspiration. How so? The legion of luxe knits, herringbone and plaid double-breasted coats and jackets, along with fringed capes in earthy hues. But we were then treated to a few pieces that were Queen Elizabeth meets rockstar cool, with jacquard black and gold outfits with high frilled collars. But the icing on top of the cake was a slew of evening velvet gowns in jewel tones, along with a skirt from the final look that resembled molten gold (cue dreamy sigh).
Related stories:
8 Notable beauty looks from New York Fashion Week to emulate
New York Fashion Week AW16 Day 8: The cream of the crop
New York Fashion Week AW16: Highlights of Day 7