Occupying the breakfast slot, Max Mara delivered sunshine in fronds of palm and electric Bo Bardi inspired shades. The brand stayed true to its unapologetic wearables for the modern powerhouse. Sports jackets, jumpsuits, and dresses all followed the same structural template of commanding shoulders tapering down lithely from the hips to accentuate sensual curves. Every detail was clearly born of the muse and musings of Max Mara's creative director Ian Griffiths, who shared his thoughts with Buro 24/7 Malaysia Editor-in-Chief Cai Mei in an exclusive interview.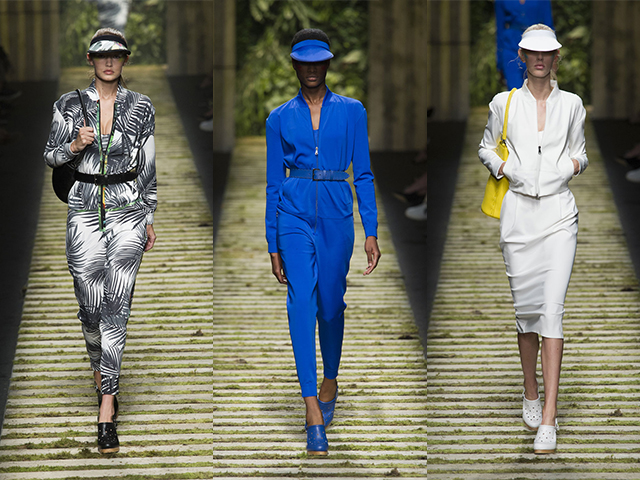 It was springtime frolic through the gardens of Versailles at Fendi. Karl Lagerfeld and Silvia Venturini Fendi's daydream of a recreational afternoon with Marie Antoinette reproduced the romance of Rococo in playful ensembles, featuring a few tinkers with the omnipresent athletic stripe. Showing some cheek were dresses with skirts that fanned out demurely from the front but were completely non-existent at the back. They were inspired by the Queen's "famous apron, but light, almost flying." Trust Karl to convince us of the unthinkable. The apron-tie dress could signal a new era of layering—a revolution even the prolific French monarch might not mind.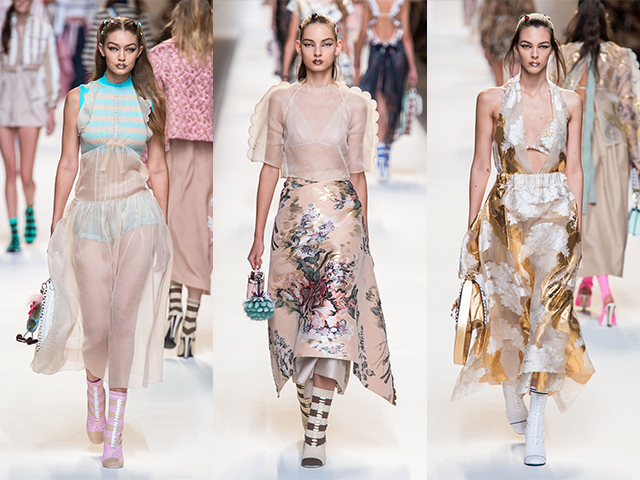 Massimo Giorgetti harkens back to the signature flamboyance of the house with unmistakably Pucci prints done in simplified blocks and motifs. In more spartan designs, bright washes of single-coloured chiffon wrapped around the models in Grecian gathers—making as much impact as their proudly printed counterparts. Interestingly enough, even with the throwback to the hallmark loudness of the brand, the acid hues paled in comparison to the rampant extravagance from the day before. And then there was the final look with a sequined lilac interlude holding together pieces of this ruched saffron number—it was gorgeous; more really is more.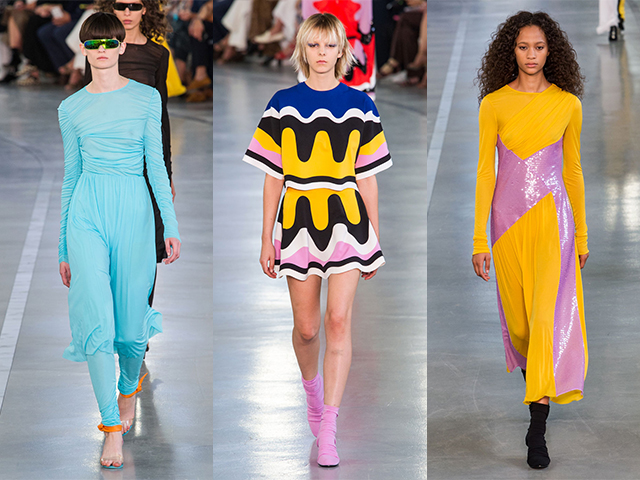 Prada's steady voice was the sound of practicality this season. As the studious collection of apparel walked down the runway, we could not help but picture the academic version of a single file lineup. Tabs of fastening evoked bureaucracy despite their punchy hues and even the prints seem to follow a quaint uniformity. However, tickling the precarious bubble of homogeneity were wispy tufts of marabou trim—a light reminder that every school has its rebel.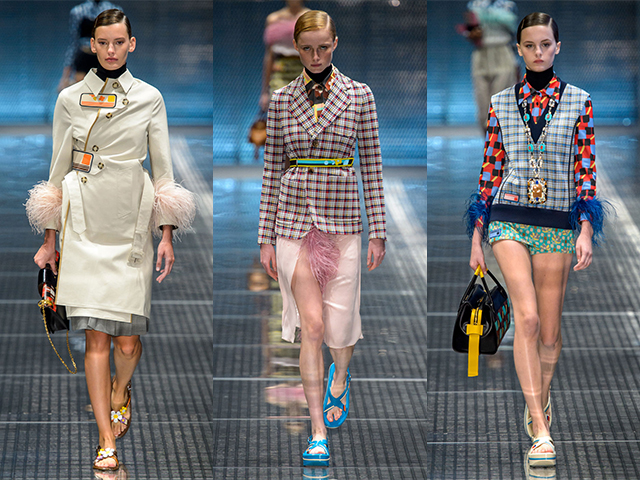 Take it at face value or as a sobering discourse, Moschino's paean to 'Valley of the Dolls' was a brilliantly deceptive presentation that had so many dimensions (oh, the irony) to unpack—or more befittingly, layers to undress. A collection based off of tacky paper dolls could easily have fallen flat but in the hands of Jeremy Scott, it was child's play. Complete with white tabs sticking out of the sides, models sashayed down in trompe-l'oeil outfits so cleverly realistic, some required embarrassing but enlightening second takes. Never one to shy away from a fad, the designer put out a capsule collection that went straight to retail. Embellishing that collection? None other than capsules, as in pills, as in duh.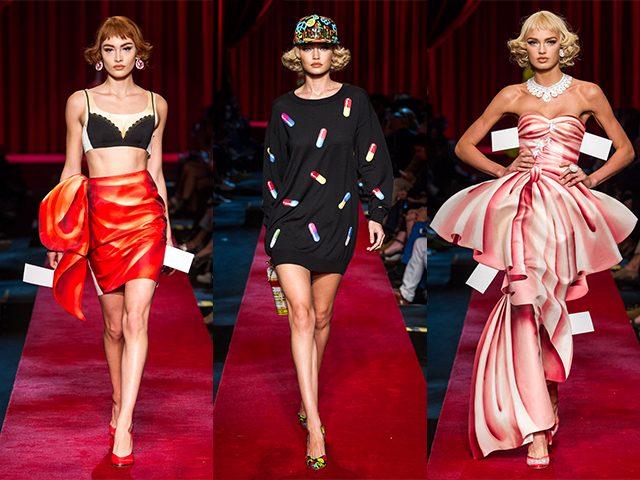 Related stories:
Buro 24/7 Exclusive: Ian Griffiths of Max Mara on his SS17 collection
Milan Fashion Week SS17: Day 2 Street Style
| | |
| --- | --- |
| SHARE THE STORY | |
| Explore More | |