Lina Esco's 2013 campaign and subsequent film Free the Nipple (2014) protests against the many legal and cultural taboos concerning female breasts. The movement challenged the unequal standards women face, demanding for the right to toplessness in any area a male could wander shirtless. The campaign went viral, launching an onslaught of exposed chests across every social media channel imaginable (and being banned or taken down just as quickly). Two years on and #freethenipple is still being referenced on the runway. Call me old-fashioned and/or a prude, but the sheer dresses made by Cavalli, Francesco Scognamiglio and Alberta Ferretti—and particularly as part of a Autumn/Winter collection—made me think that some poor girls are going to have very cold breasts come this September. Apart from a handful of attention-grabbing reality TV stars, I struggle to imagine women in dresses that leave absolutely nothing to the imagination.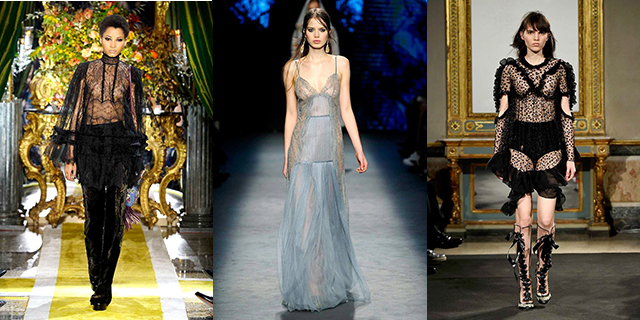 It is difficult to think that just 12 months ago, a relatively unheard of Alessandro Michele was made captain of the ship following Gucci's then creative director, Frida Giannini's swift and sudden departure. In a very short amount of time, Michele has given Gucci a brilliant new ensign: gone are the days of Ford's or Giannini's rampant sexuality, having been replaced by Michele's girlier, geekier romanticism. The formula seems to be working, with Kering reporting a 4.8 percent rise in organic sales at Gucci in Q4 last year (for a more in depth coverage of the show and to see the entire collection, go here).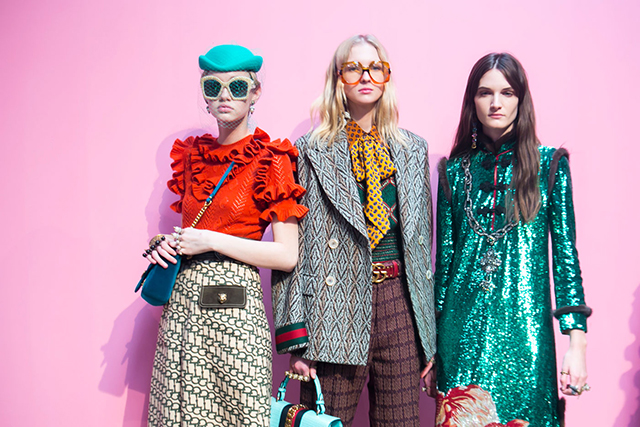 At Brunello Cucinelli, another kind of woman was getting dressed. The lifestyle that Cucinelli has spun is one that speaks undeniably of luxury. For AW16, Cucinelli described his collection as a "conversation between the masculine and feminine" and his clothes definitely borrowed from the boys. Herringbone, glen plaid, pinstripes and window pane checks were cut into the most dizzying array of jackets and pants. Cucinelli's modus operandi has never been to rock the boat; rather, he takes well known classics, gives it a contemporary twist and then creates the clothes in the finest, most luxurious fabrics known to exist. It's a lifestyle that at present time, we can only watch and love from afar.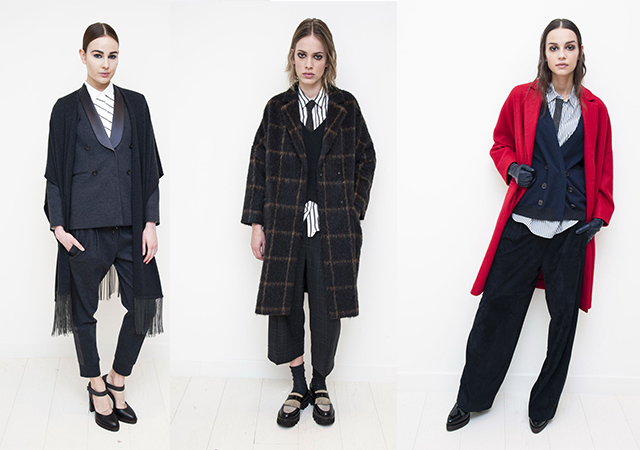 | | |
| --- | --- |
| SHARE THE STORY | |
| Explore More | |