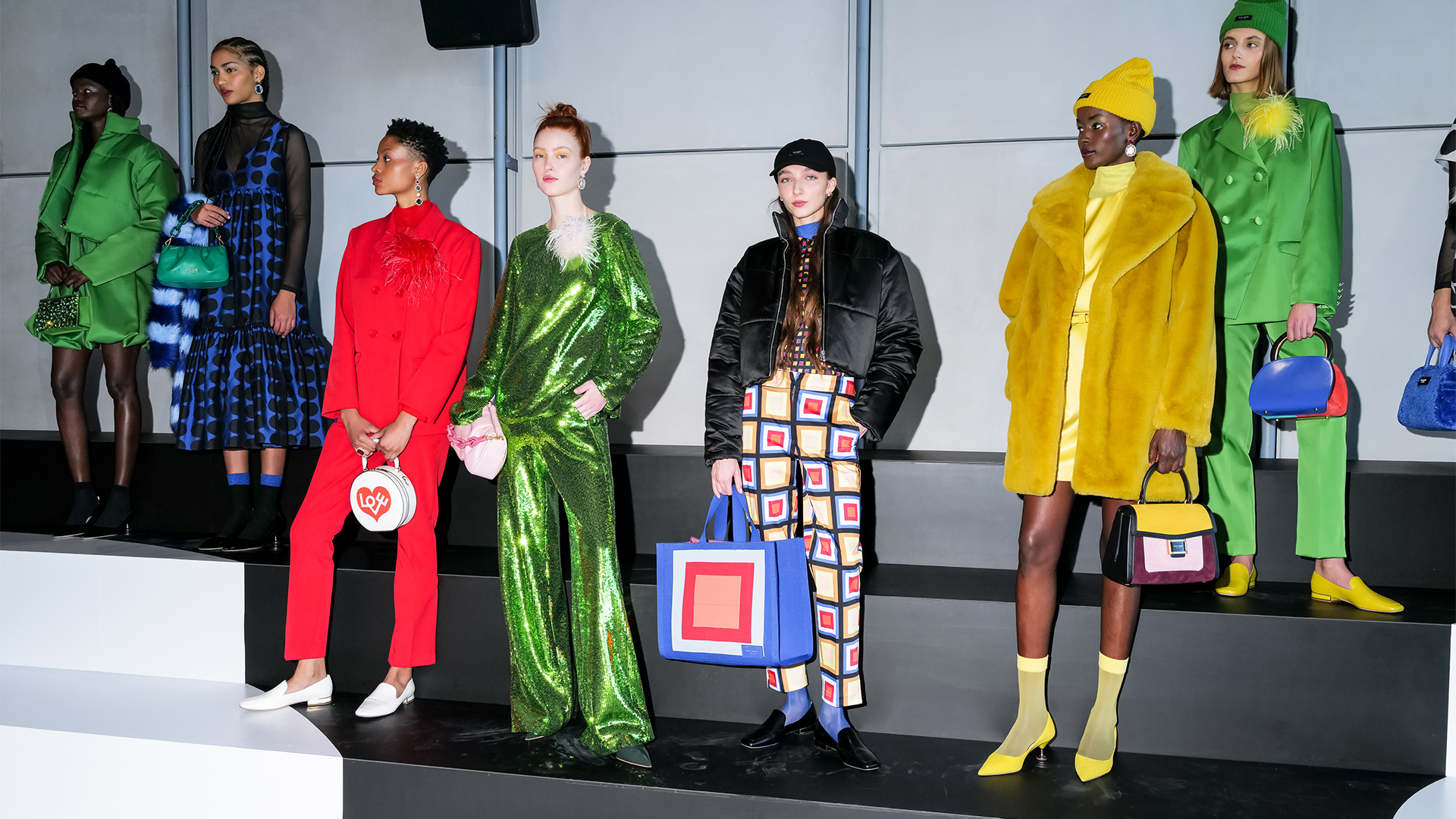 For a brand known for being fun, whimsical and energetic, Kate Spade New York has gone through turbulent times over the past four years. From the passing of its founder to the departure of its former creative director in 2021, the label saw unsettling internal shifts and restructuring. However, change isn't necessarily a bad thing; it is a sign of progress, and a breakthrough indeed has been made with the appointment of Tom Mora and Jennifer Lyu as principal designers for the American label in 2022—with the former overseeing RTW, jewellery, footwear and home, while the latter leads the direction of handbags and accessories.
After their debut collection last September, the dynamic duo returned to New York Fashion Week with a mission: to celebrate the label's 30th anniversary with a bang. Five days before the brand's AW23 presentation, Kate Spade New York launched a signature colour in collaboration with Pantone. Called Kate Spade Green, the vibrant, eye-catching shade truly, as Mora describes it, evokes "a sense of freshness and ease." Then, at the Whitney Museum of American Art, where the presentation was held, a row of taxis was outfitted with the brand's newly minted shade and custom Kate Spade interior, causing further buzz and excitement.
View this post on Instagram
As expected, the collection itself was joyful in a way that felt sparkly, fresh and eclectic. Peppered throughout the 14 looks are geometric patterns, furry accents and a heavy dose of sequins, all in vibrant, happy shades such as hot pink and lemon. Tailoring is structured yet relaxed in a modern and easy-to-wear way.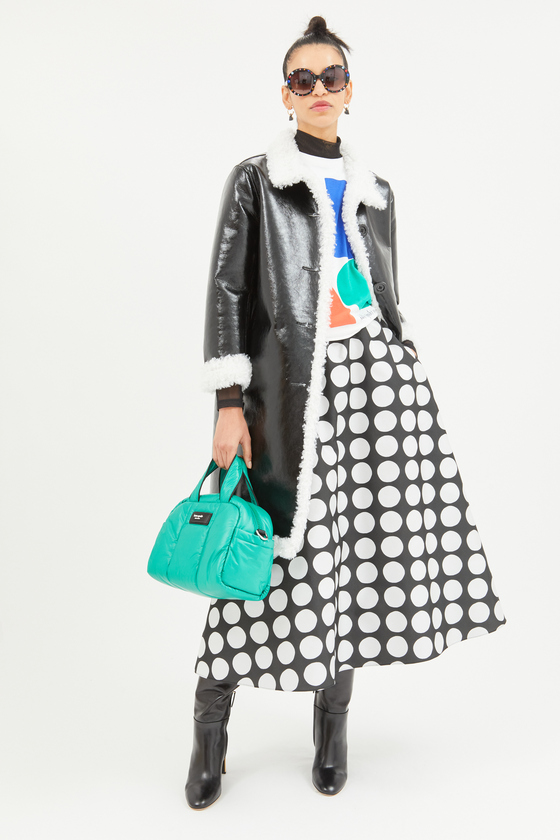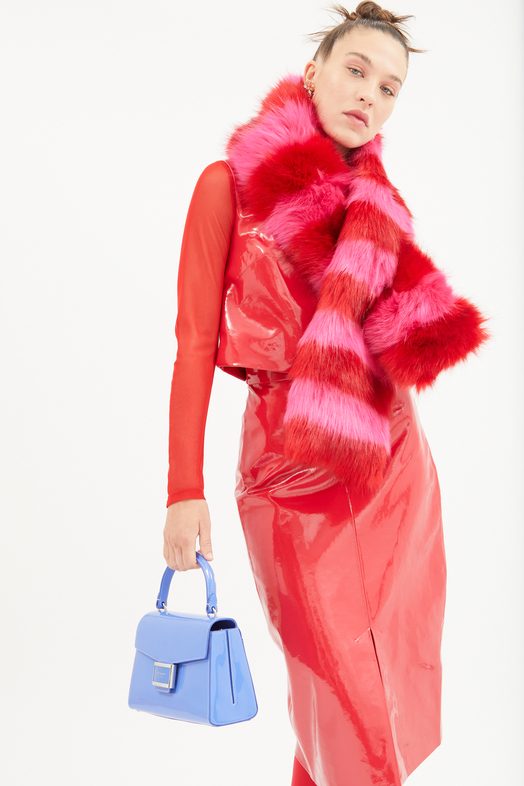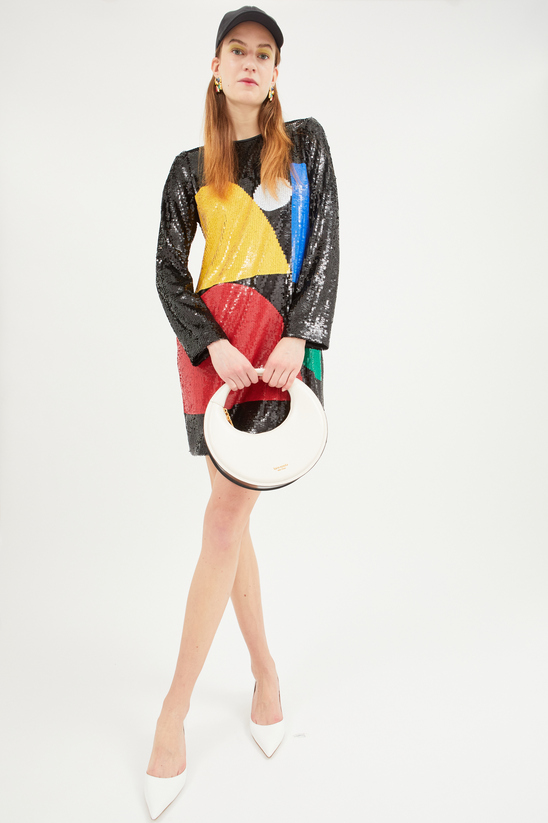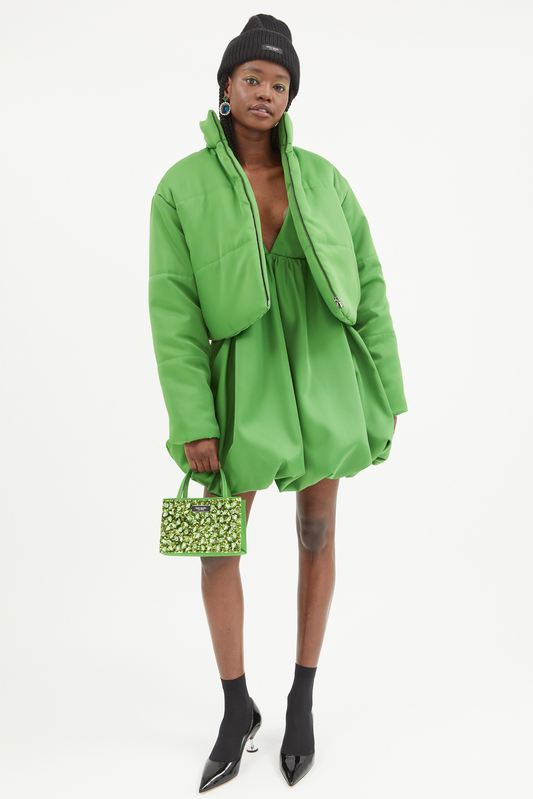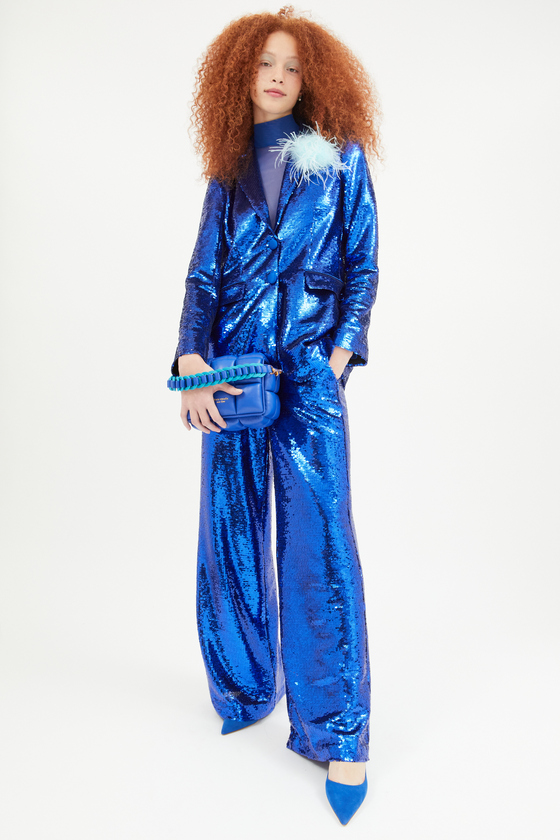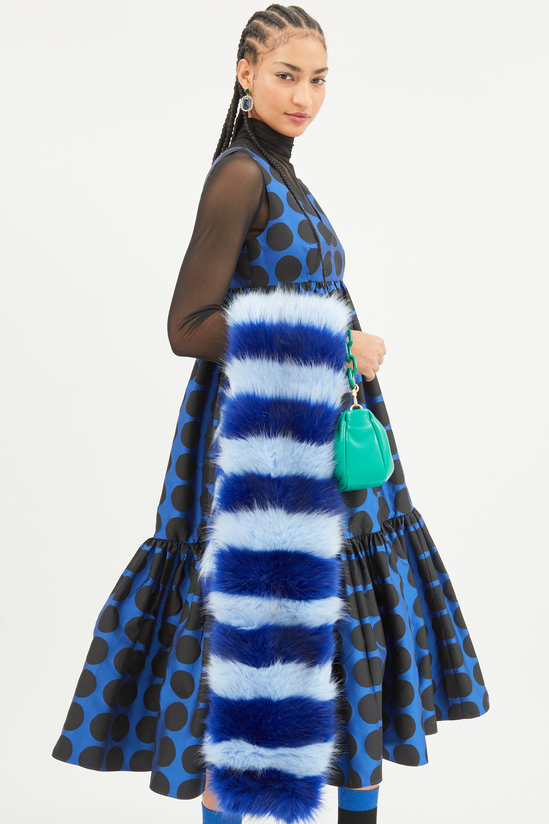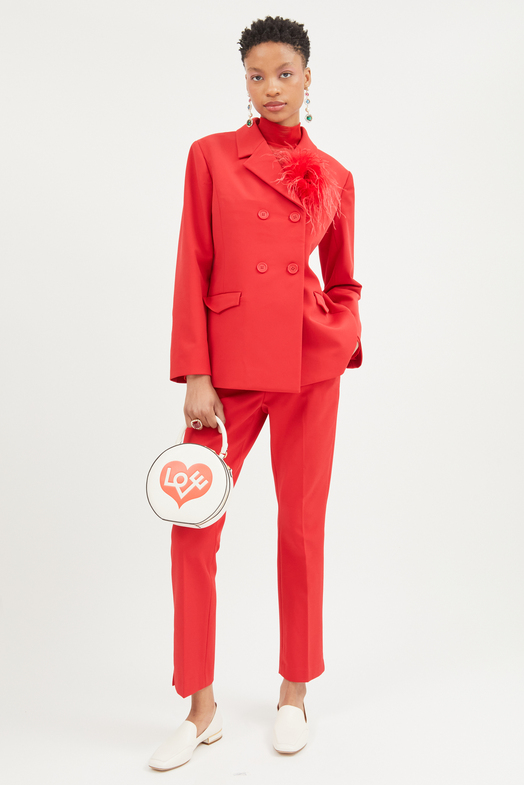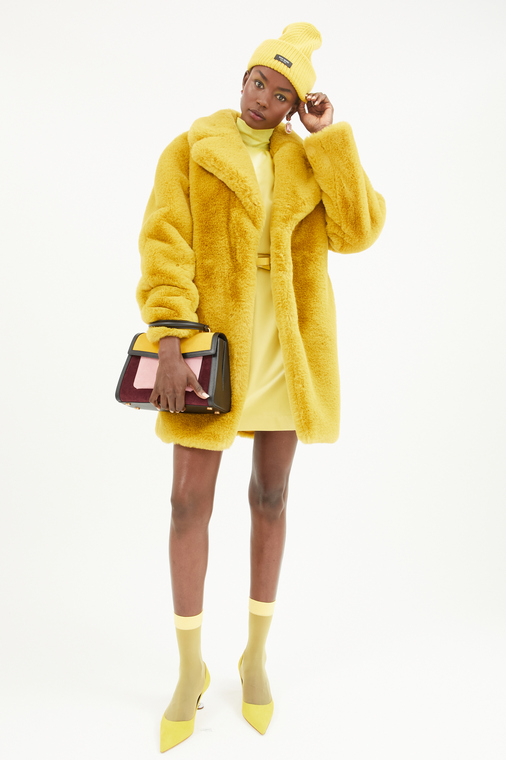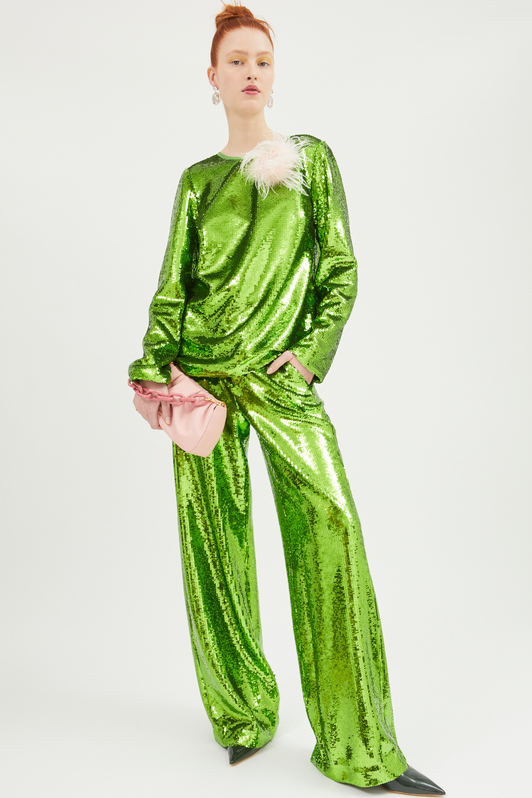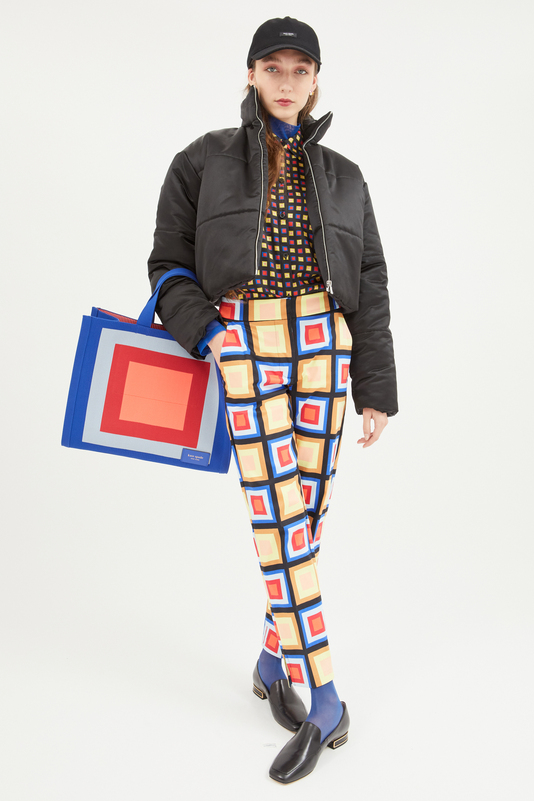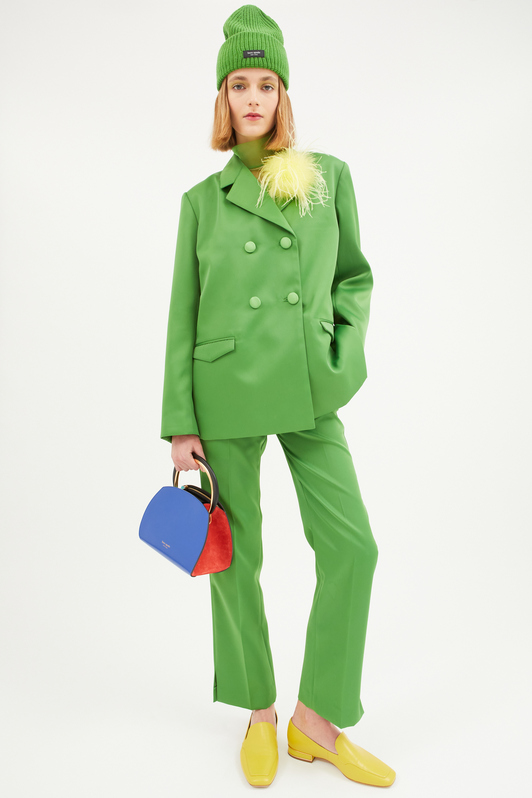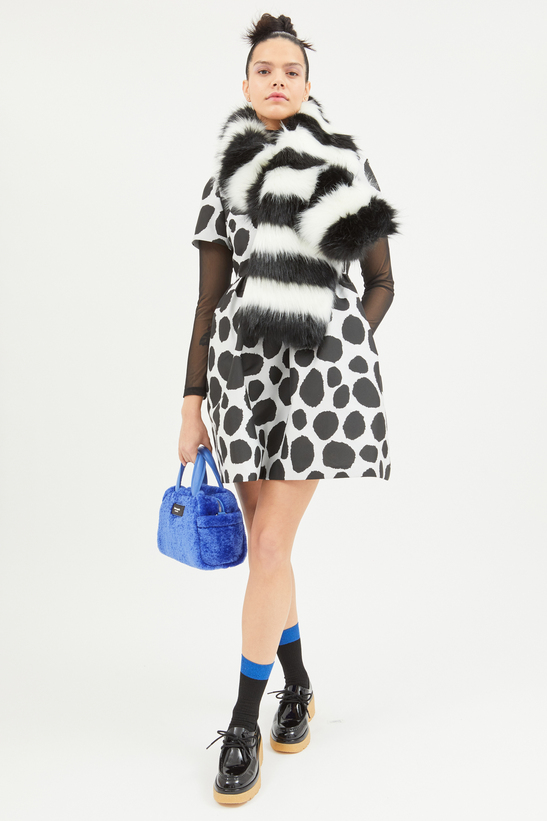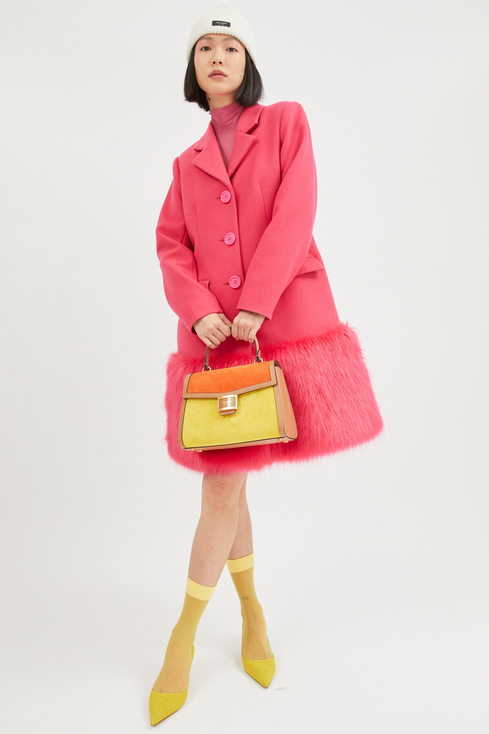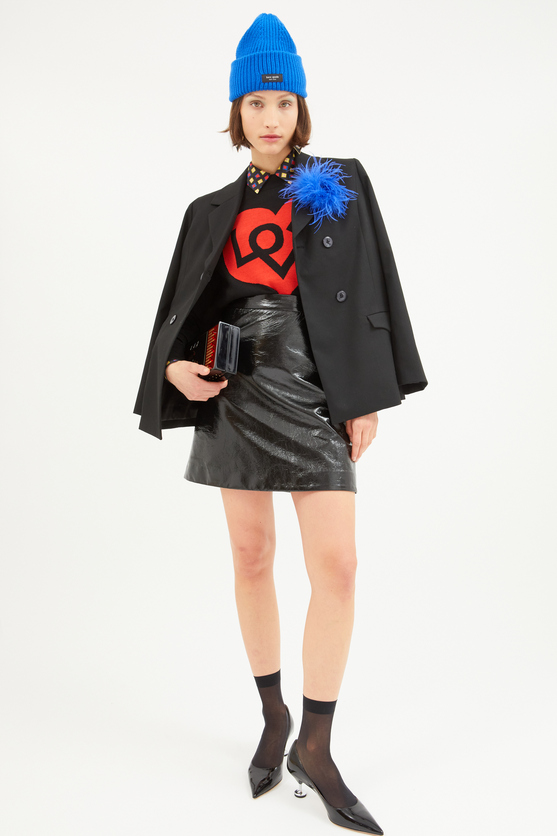 To learn more about the AW23 offerings and more, I talk to the designers on location during the presentation.
This is your second fashion week presentation for the brand. Do you feel more at ease now that your debut is out of the way?
Tom: 100 per cent. We tidied up the collection, which made a huge difference and focused on the message we're trying to convey, which is really exciting.
Jennifer: The looks exemplify how comfortable we feel in the brand. The fact that we can express the overall theme in 14 looks is a testament to how natural it feels for us to rediscover the colours, sensibilities, and shapes, and we just know what to do with them to create attention to the brand.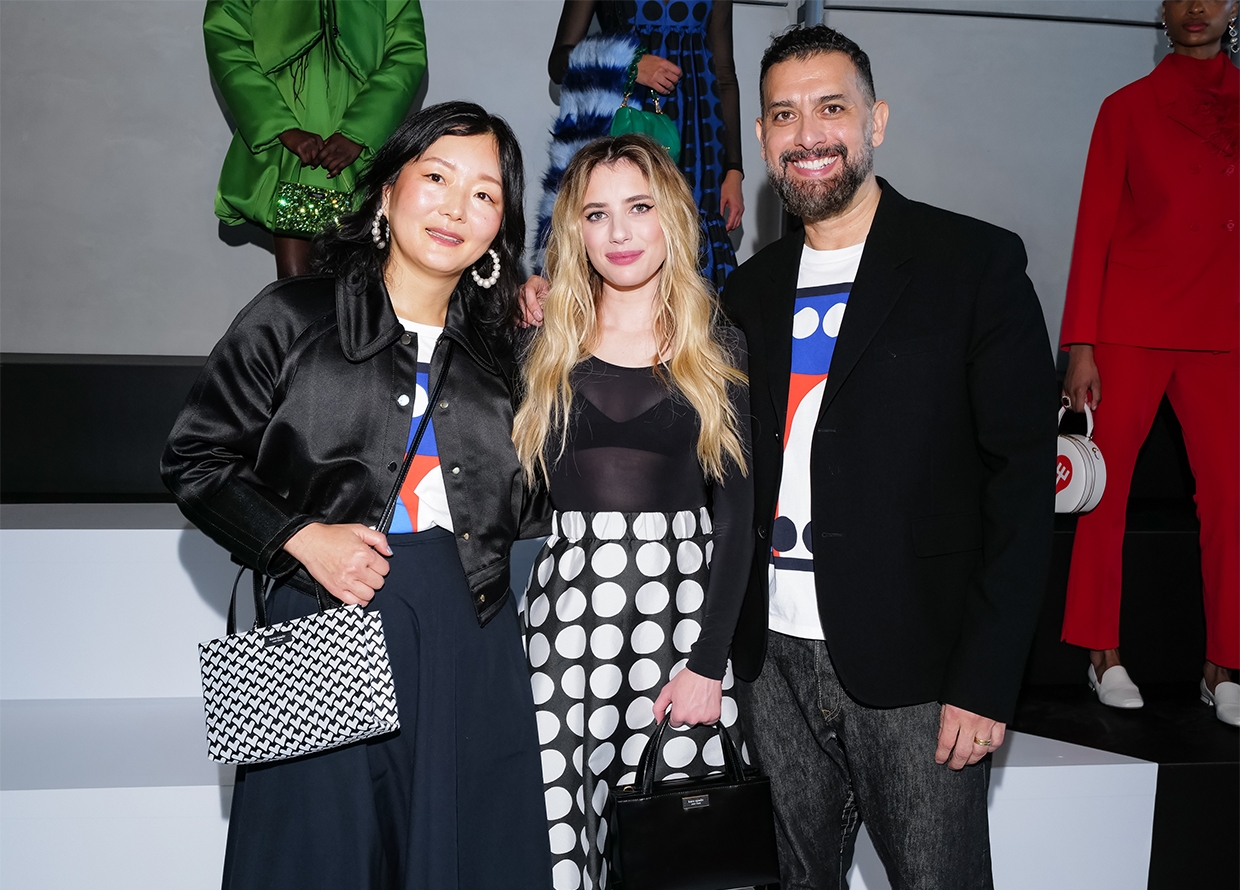 How would you each describe your taste in fashion?
T: I've been obsessed with fashion since I was a kid; my mother was always bringing home fashion magazines, so it's always been a love for me. While I personally wear a lot of black, navy, grey and khaki, I think I harness all that energy of love of colour, femininity, and classic American style into this brand. But the challenge is to make it feel modern and right for today. This collection is really the first step for us in the journey of making Kate Spade a genuine brand for the next generation—the next 30 years.
J: I have quite a demanding and dynamic life. For work, I like to keep it to the basic staples. I have rows, and rows of trousers in menswear fits that I like and feel comfortable in because we're moving around all day. And then, on the weekends, I like to punch up easy pieces with accessories, shoes, and outerwear.
T: She's got a great coat collection.
Have the last three years changed your perspective on beauty and fashion?
T: One thing that sets this brand apart is that in everything we do, we really want to bring joy to our customers. We put everything through that lens of 'Is this going to add value to their life?' We hope that the bold, successful, fashionable women who enjoy Kate Spade feel that we help them take it to another level, like the cherry on top of a beautiful sundae or that little added spark. I'm not saying everything has to be sparkly, although we do have a lot of sparkles.
J: For handbags, as a customer-centred brand, we're listening to her and ensuring all constraints are met. How did her life change during the pandemic and now, as we get into post-pandemic? How does she carry herself? How is she commuting? How is she caring for her loved ones? And also to amplify this sense of joy because it is some kind of a lift to have a crazy joyous handbag that might uplift her state of mind.
T: If I could just add to that—throughout the pandemic until now, people are dressing in a more casual way. So even if it is a sequined suit, the pants are looser and more relaxed. We're doing a lot more sportswear and a lot more sweaters. So that's definitely an element we think about when putting out our collections. Not everyone wants to wear a dress, but maybe put on two pieces that match, that look like a dress, but then you can work them separately.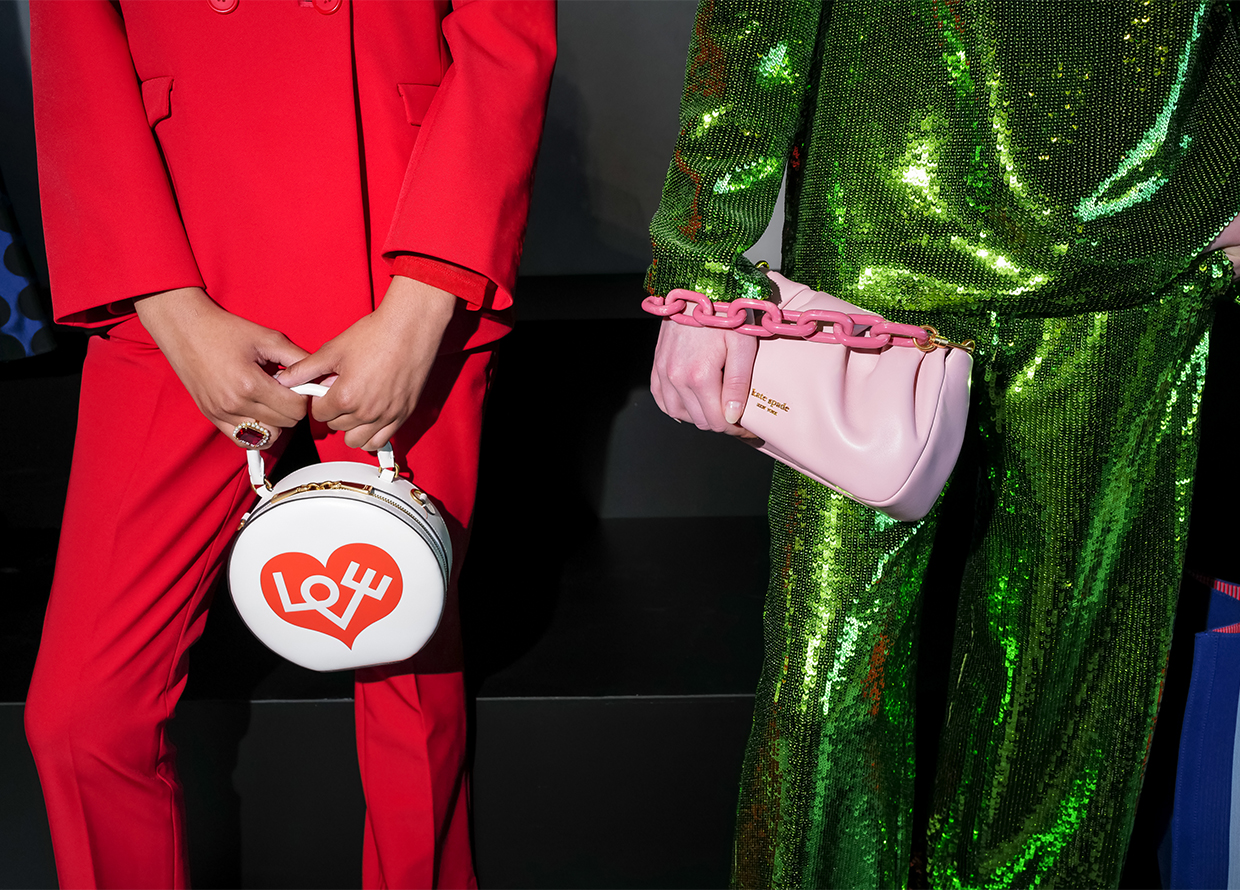 Kate Spade has a 30-year-old legacy. Aside from the Sam bag, which other icons do you foresee bringing back in the future?
J: Actually, you see a hint of it today with the pins. These dramatic little touches, what we call Kate Spade wings, play an important part in our repertoire. There are some accents like that we'll be bringing back again to evoke the sense of joy, wonder and fun of getting dressed.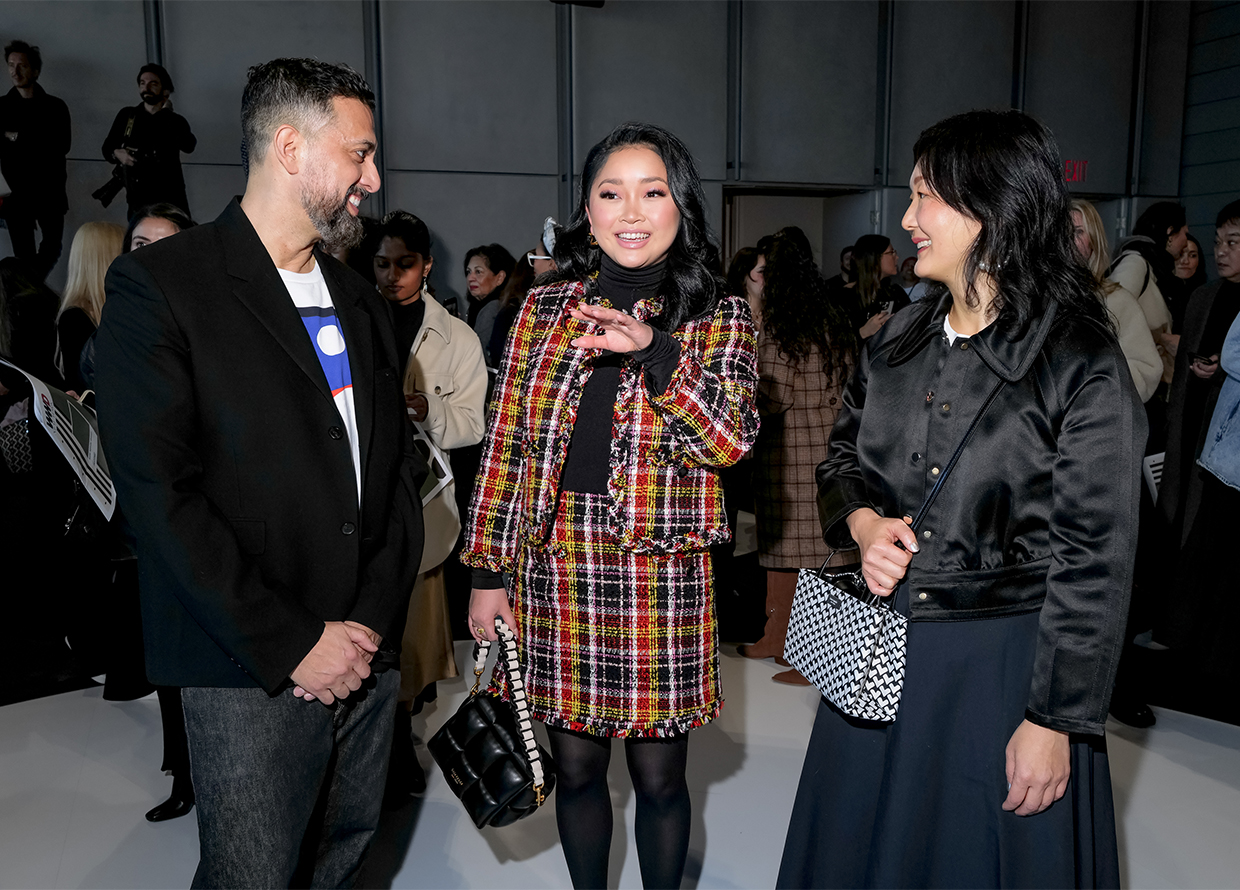 How has the late Kate Spade impacted you as designers?
T: She is an endless source of inspiration. She was stylish, chic and funny. She was sort of an insider but never made anyone feel like she was not accessible or that she was, in any way, not on par with everyone else. She had a distinct style and a very special sense of colour and pattern. Something we often think about when moving forward with collections is going back to that sort of simplicity of the era when she started with the original Sam bag. 
J: She's always so real as well. She's downtown but has a private life, and she's surrounded by what she loves. We were looking at her and Andy's (the late Spade's husband) art collection, and it was an eclectic mix of valuable art next to her daughter's drawings, next to antique finds. The way that she brought it all together is just one example of how we would find inspiration.
For more fashion reads, click here.
| | |
| --- | --- |
| SHARE THE STORY | |
| Explore More | |