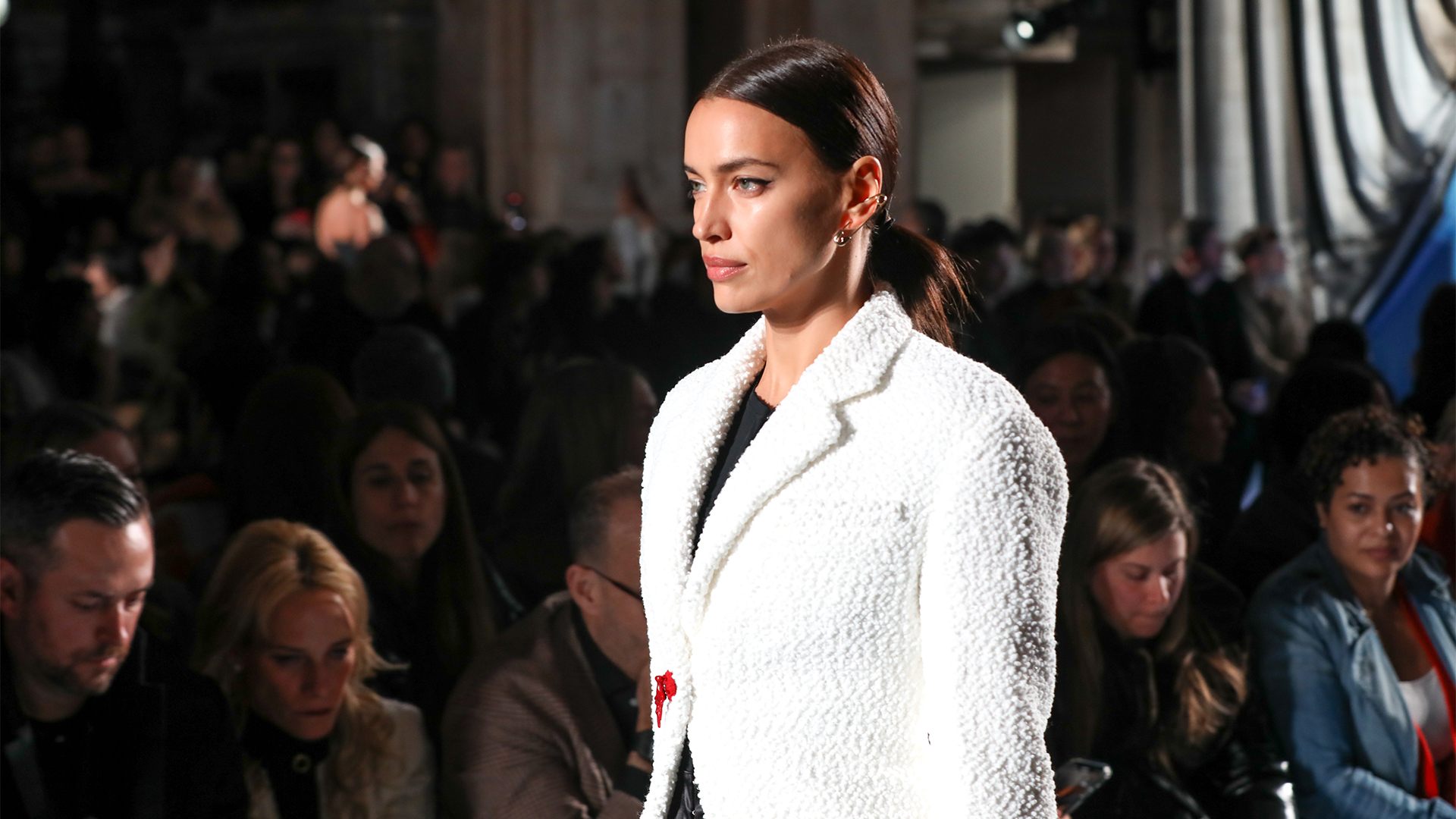 If there's anyone who knows how to dress a woman, it's a powerful woman herself, and this season, Tory Burch does it better than the rest with a collection that both challenges and highlights the beauty of femininity. 
A contemporary American fashion icon, Burch's designs are consistently timeless and versatile for women who are multifaceted themselves. For AW23, she hones in on this theme whilst giving the collection an unexpected twist through sculpting, twisting and reconstructing the traditional wardrobe.
"This collection is about the confidence that comes from being unapologetically yourself. Women aren't interested in rules, and every piece is designed to be endlessly mixed, layered, and individualised," she says.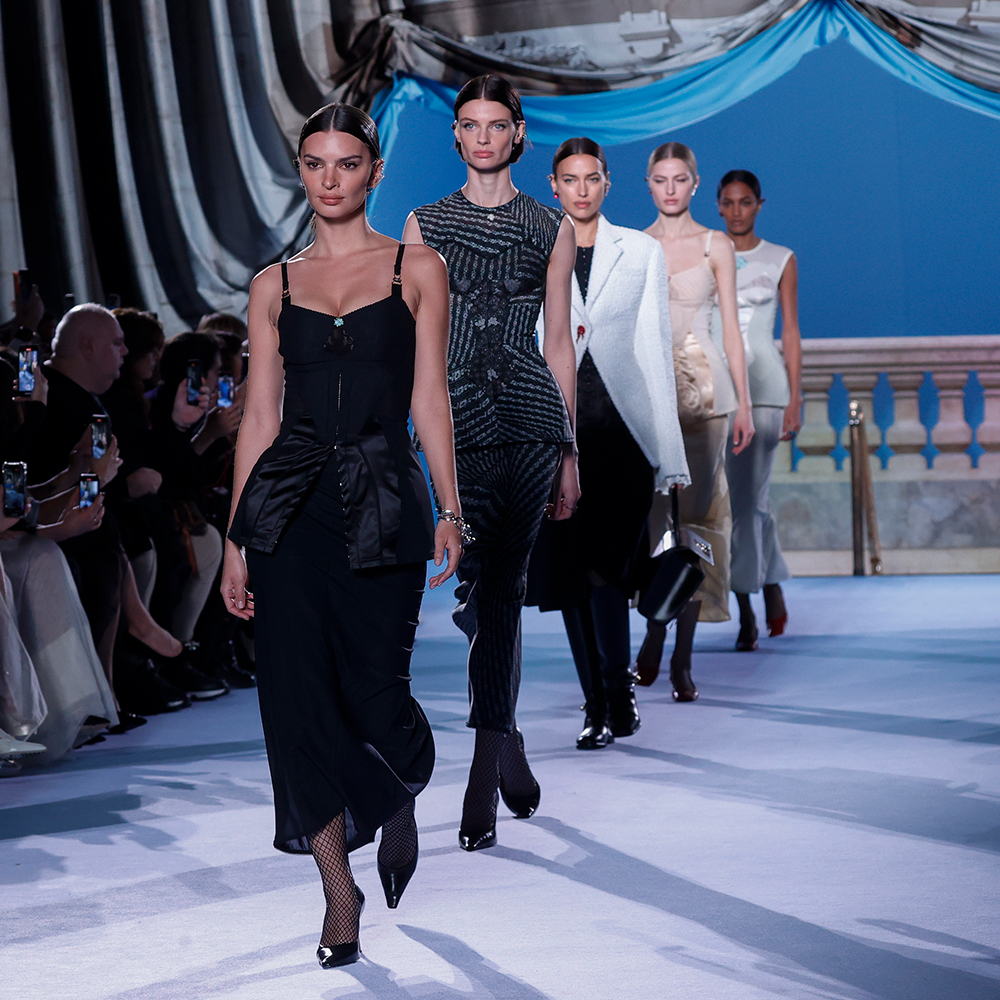 A few days before the show, invitations were sent out with an image of the ancient Greek sculpture Venus de Milo, alluding to what was to come. Held at the Emigrant Industrial Savings Bank building on 51 Chambers Street, the darkened show space—set up with Grecian columns—saw the aforementioned sculpture projected onto the walls throughout the hall. Believed to have been created sometime between 150 to 125 BC, the Venus de Milo is a constant symbol of femininity over the centuries—despite missing both arms—and is a testament to the beauty of imperfections.
On the runway
And perfectly imperfect was indeed the goal of the collection. Dressed mostly in a palette of warm neutrals punctuated by occasional hits of cherry, cobalt and green, Burch's traditional wardrobe was rebuilt with an undone attitude—A-line skirts were held together by large construction pins; dresses appear as if they were made backwards with an irregular high neckline; and corset lingerie and fishnet stockings (the final look worn by Emily Ratajkowski) were worn front and centre as evening wear.
Elsewhere, the feminine figure was celebrated through figure-hugging ribbed sweaters, sparkly pantsuits and oversized yet fitted blazers that mould to the body. Winter coats are also belted to enhance a woman's silhouette.
Reflecting the 21st-century wardrobe, clothes are designed to be mixed, matched and layered for any occasion. V-neck cashmere sweaters are worn over shirts. Glossy satin blouses, too, can easily be worn on their own or styled to complement inset camisoles.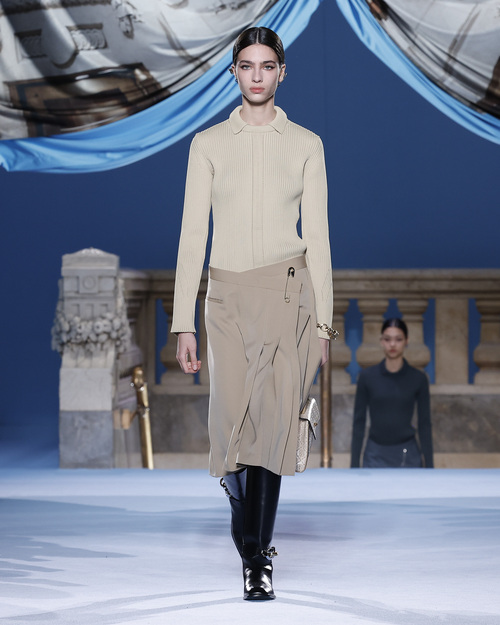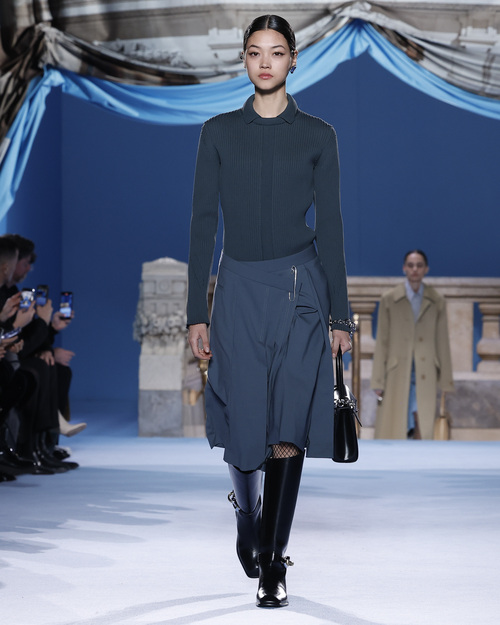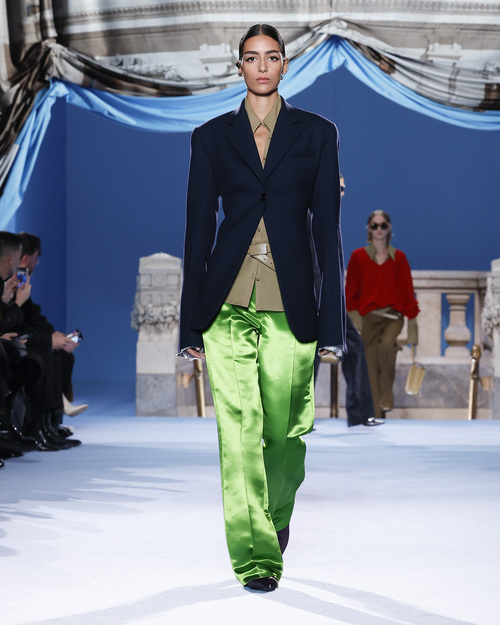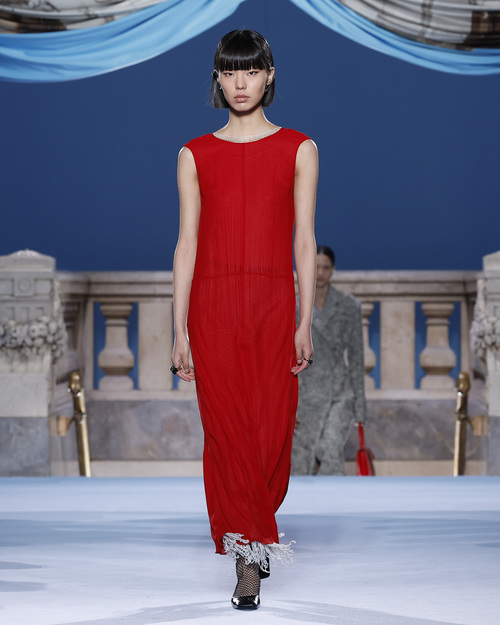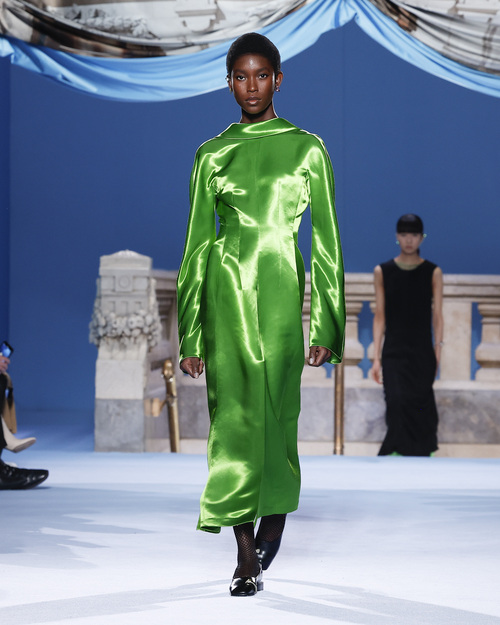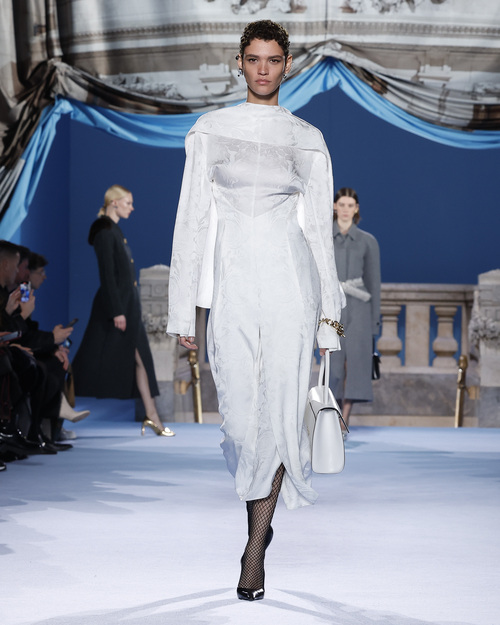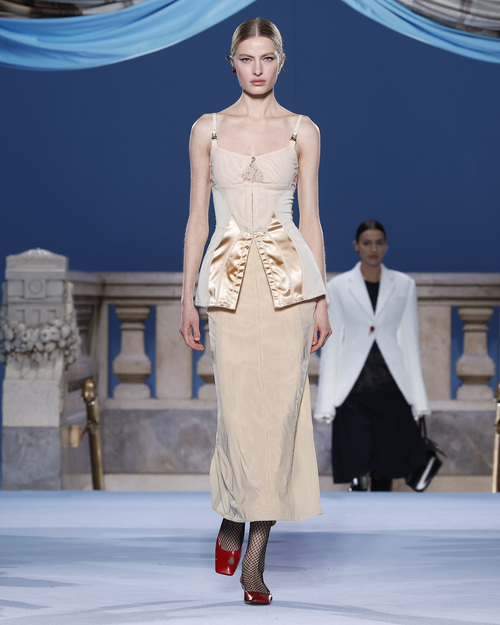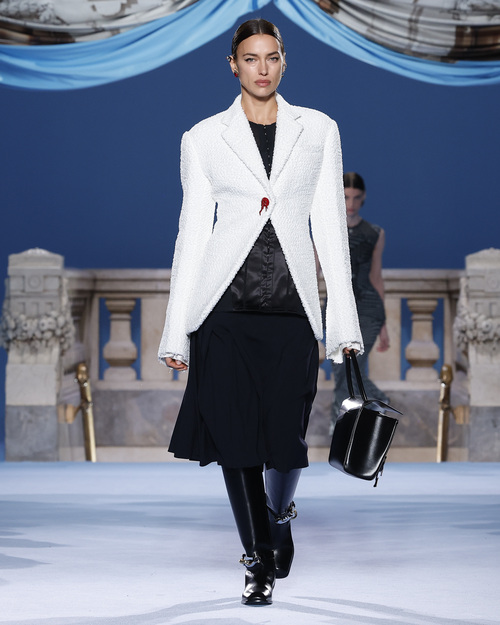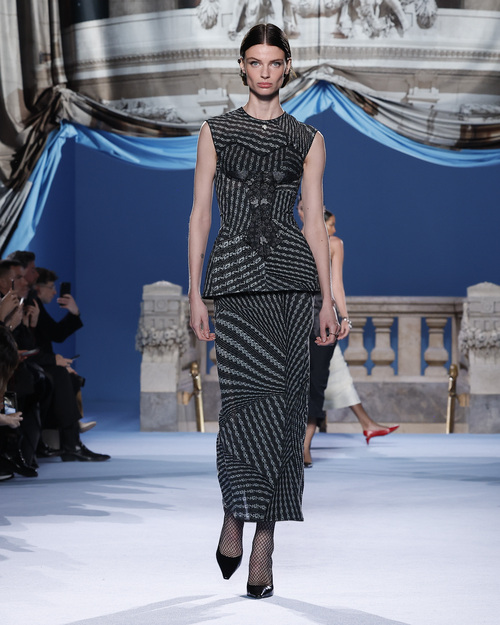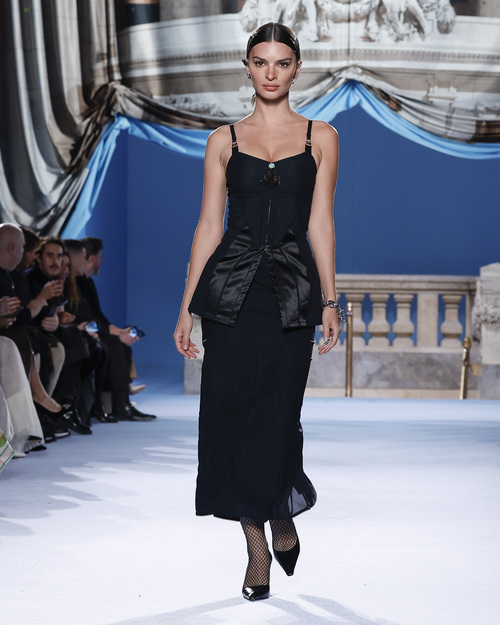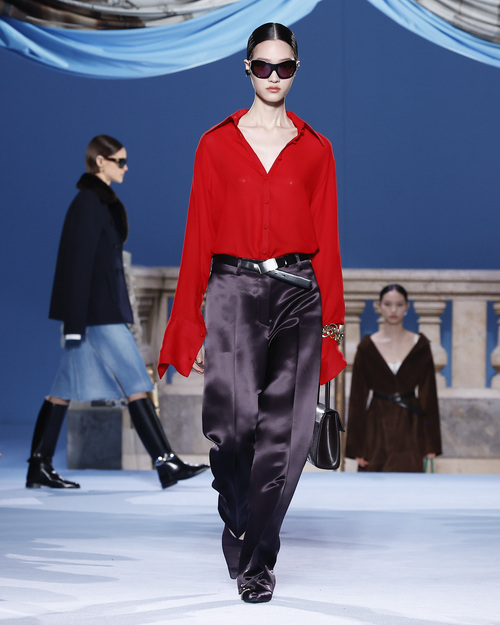 In the handbag department, rectangular top-handle bags single-handedly caught our attention due to their simplicity—some featuring a sharp metal logo that hangs offhandedly. In another instance of laidback imperfection, classic pointed pumps have a single "broken" stiletto heel, which seems to bend as models walk down the runway.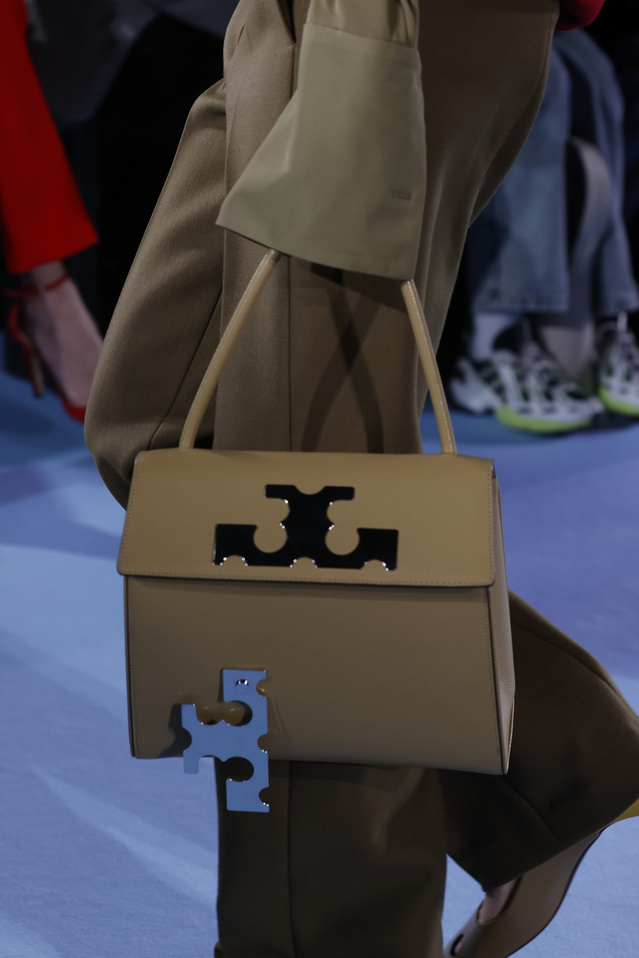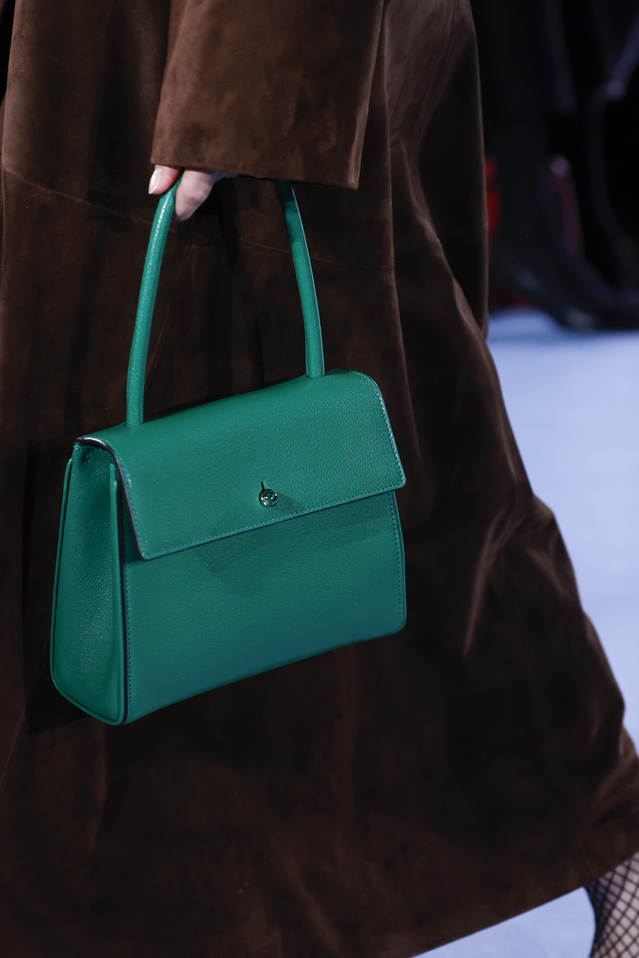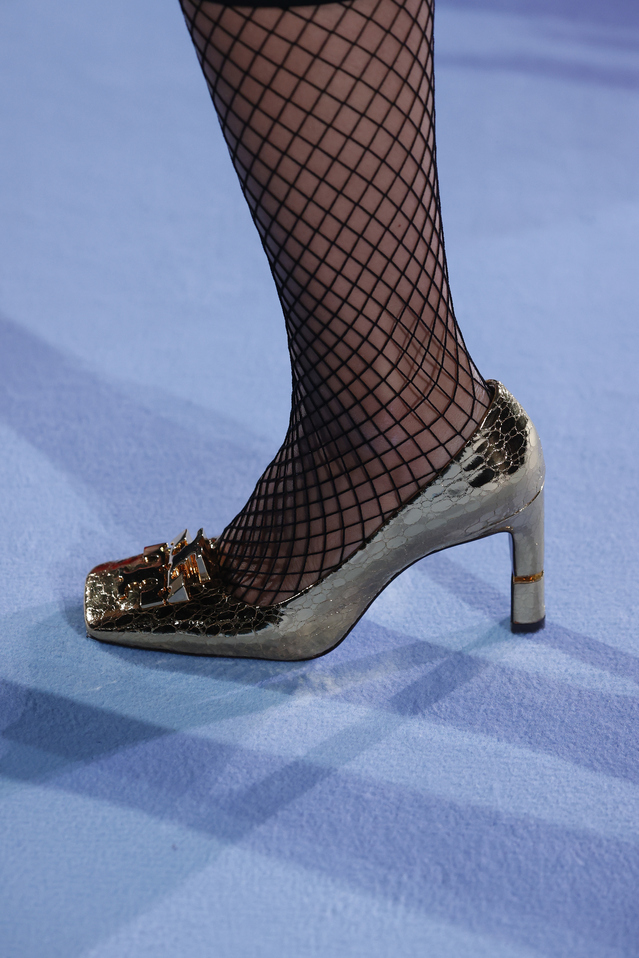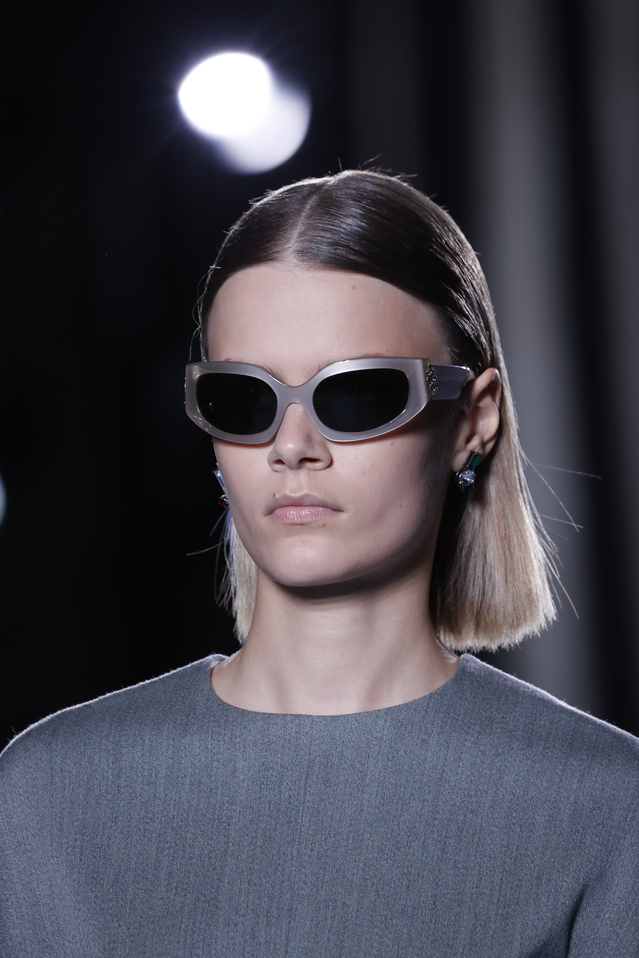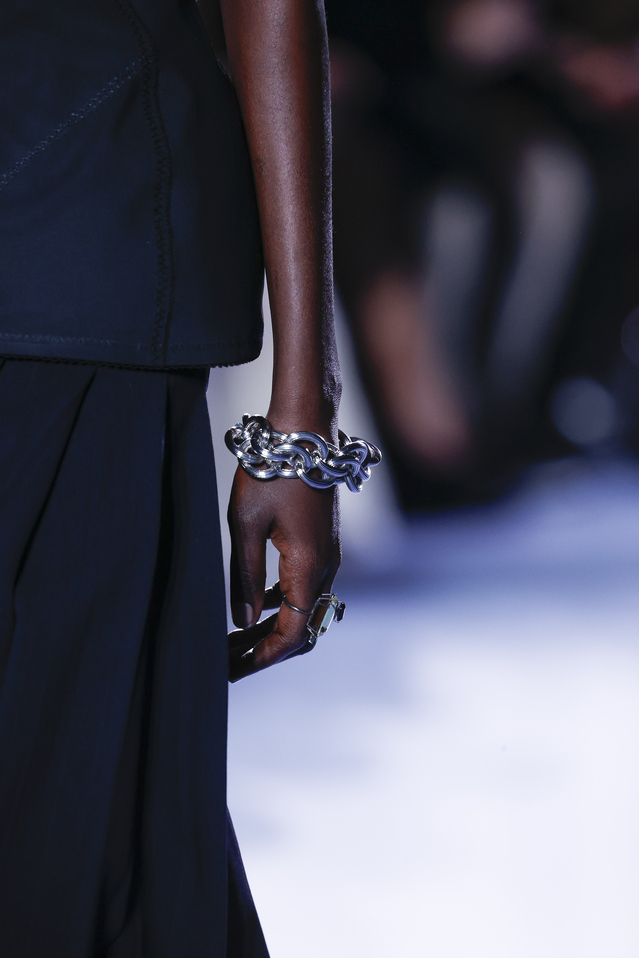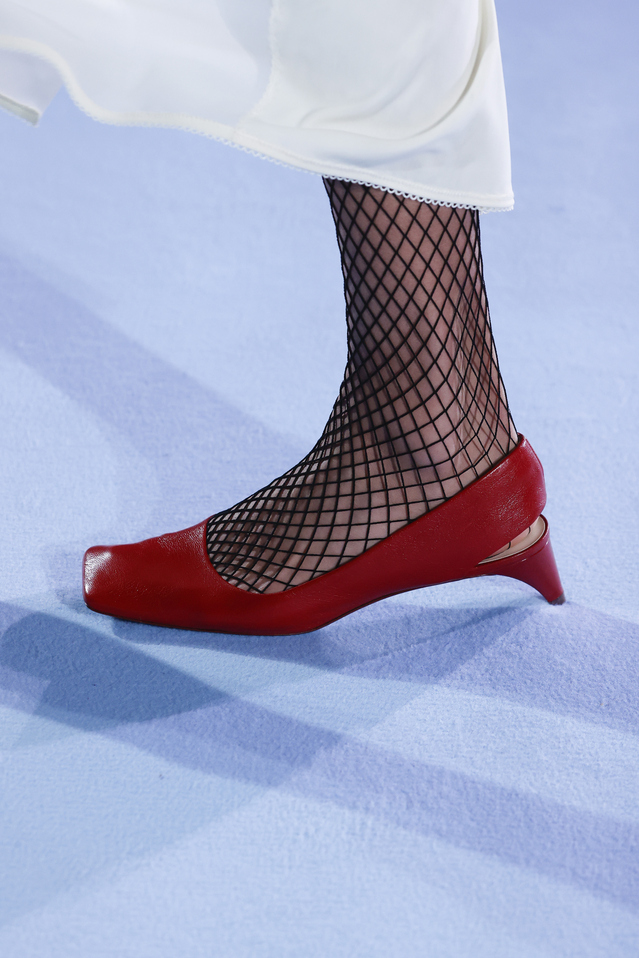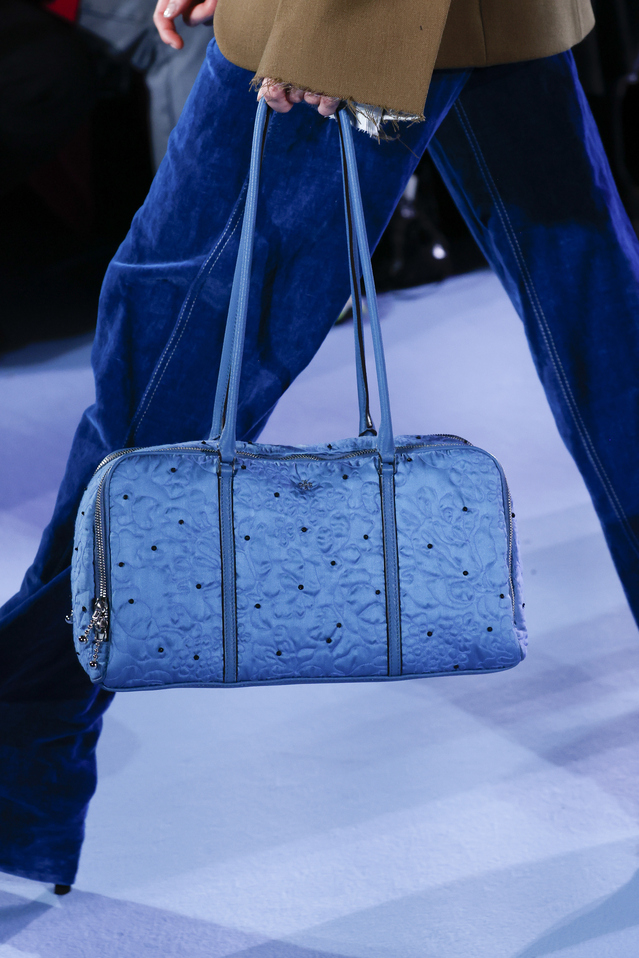 Celebrity sightings
As with any Tory Burch show, there were a number of fashion icons in attendance decked in the SS23 collection. Model Suki Waterhouse was seen wearing a chantilly lace bra under an open-back pullover with a jersey chiffon skirt. South Korean actress Park Eun Bin wore a short-sleeve crewneck under a wool blazer and a double-layer hand-done mirror work skirt. Meanwhile, model Ashley Graham wore a metallic knitted turtleneck and a satin slip skirt. Scroll through the gallery for more celebrity sightings at the show.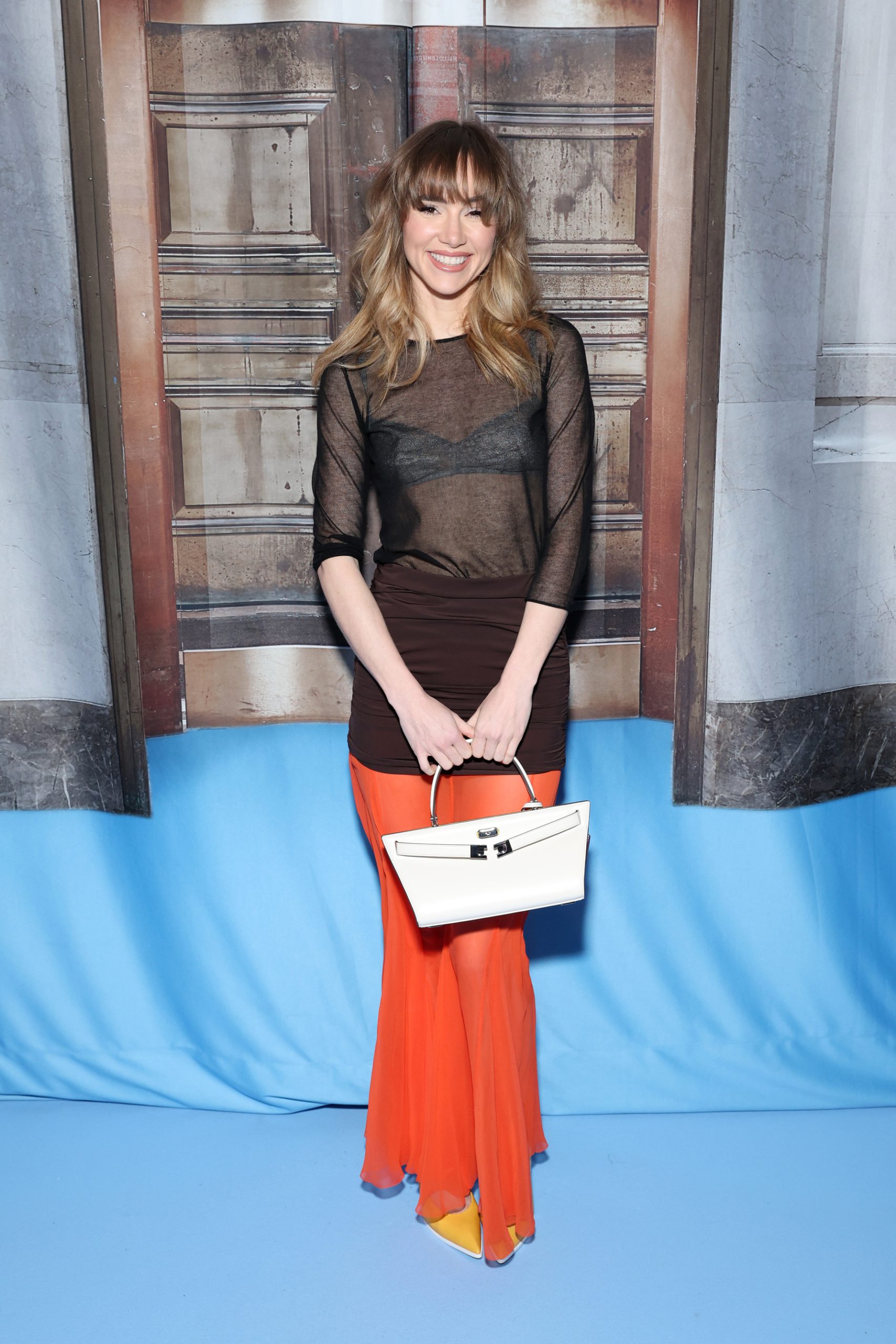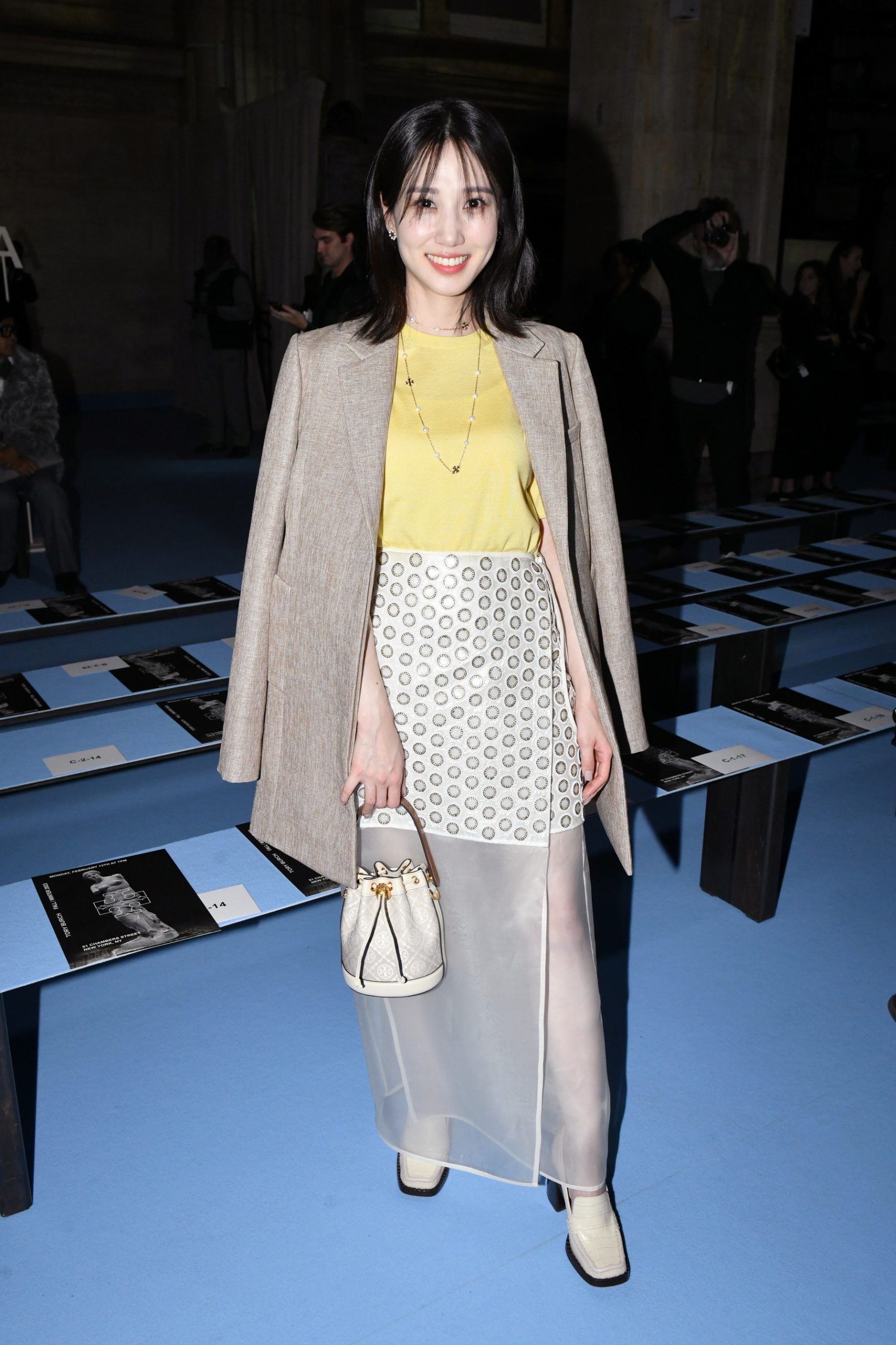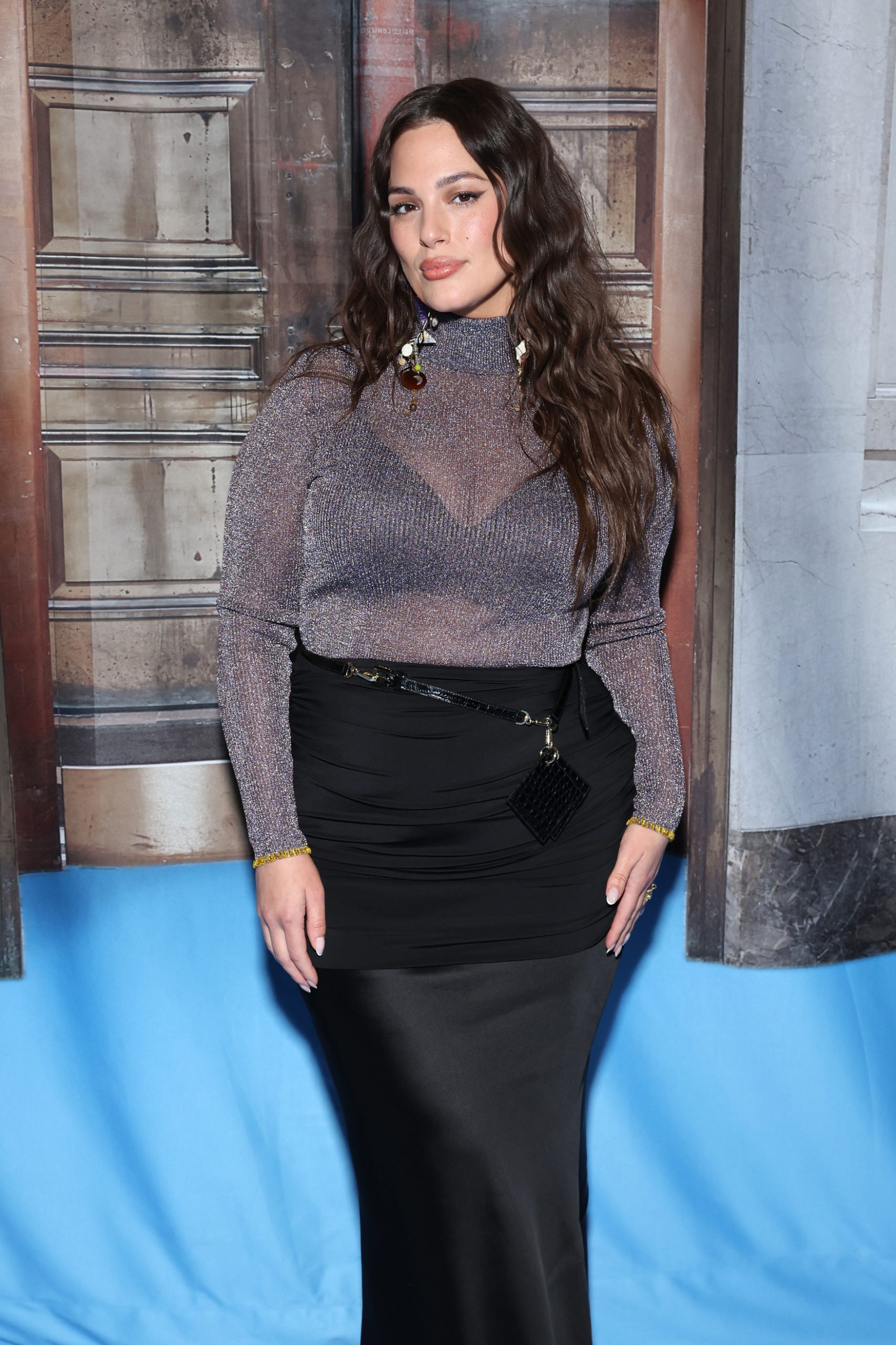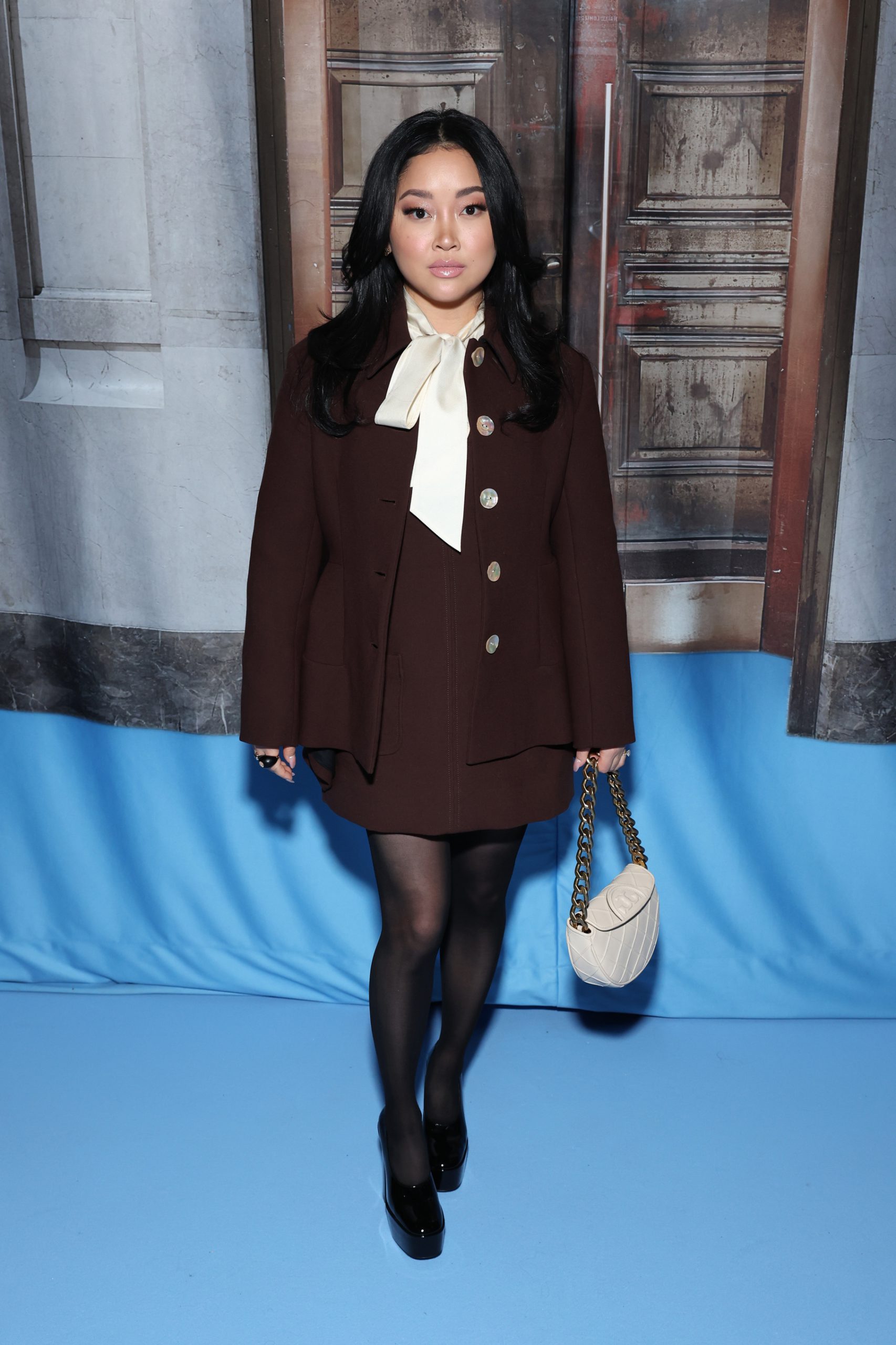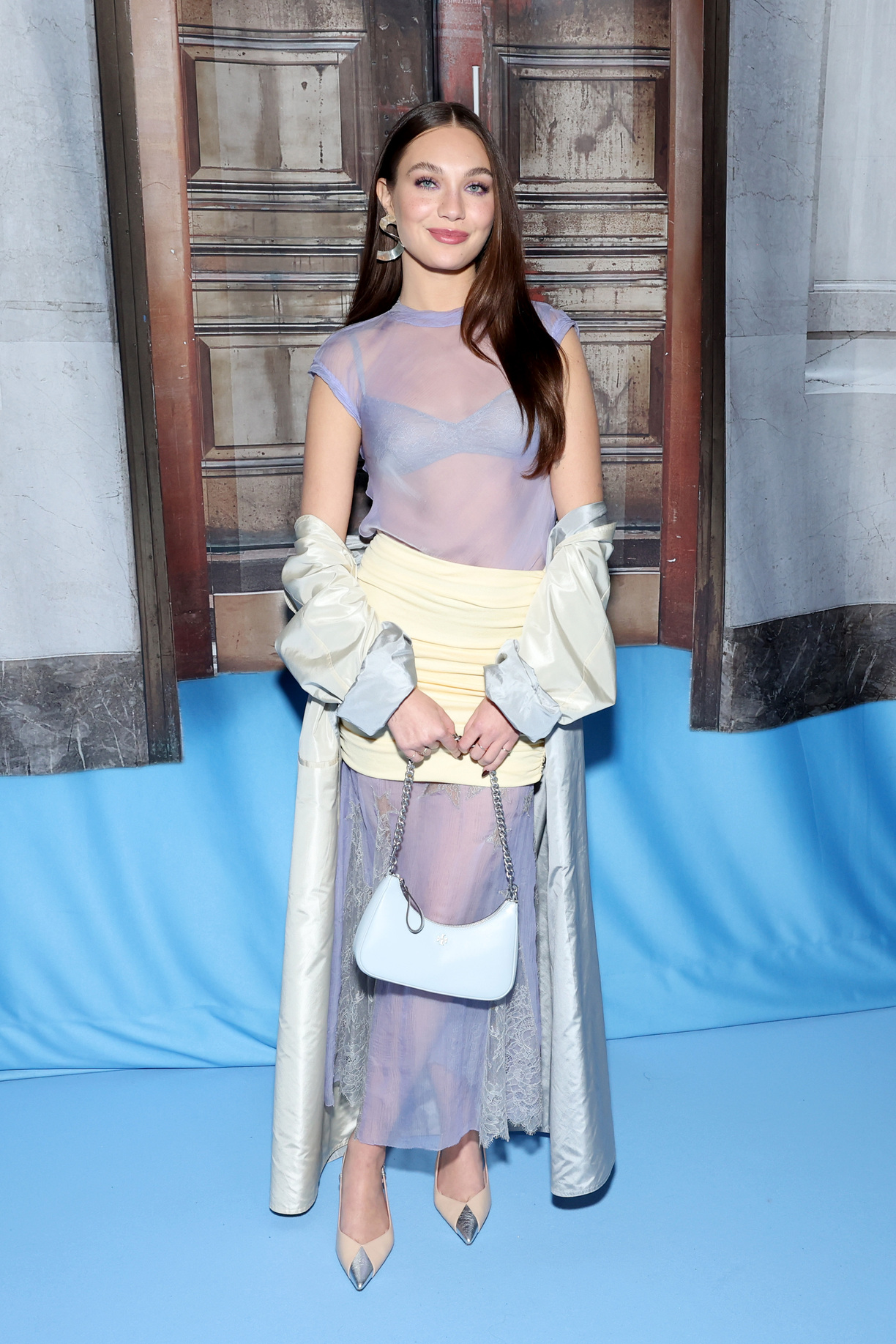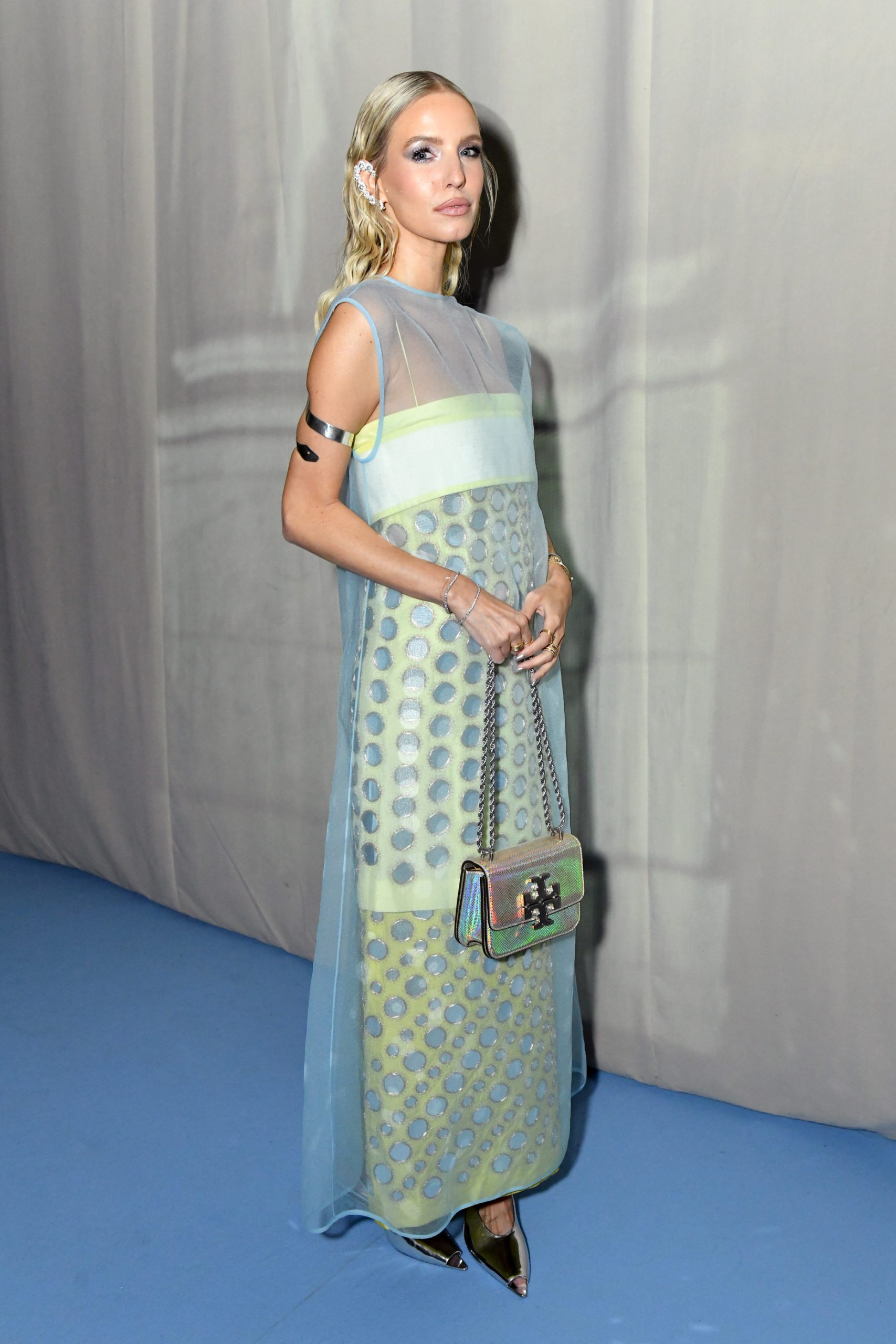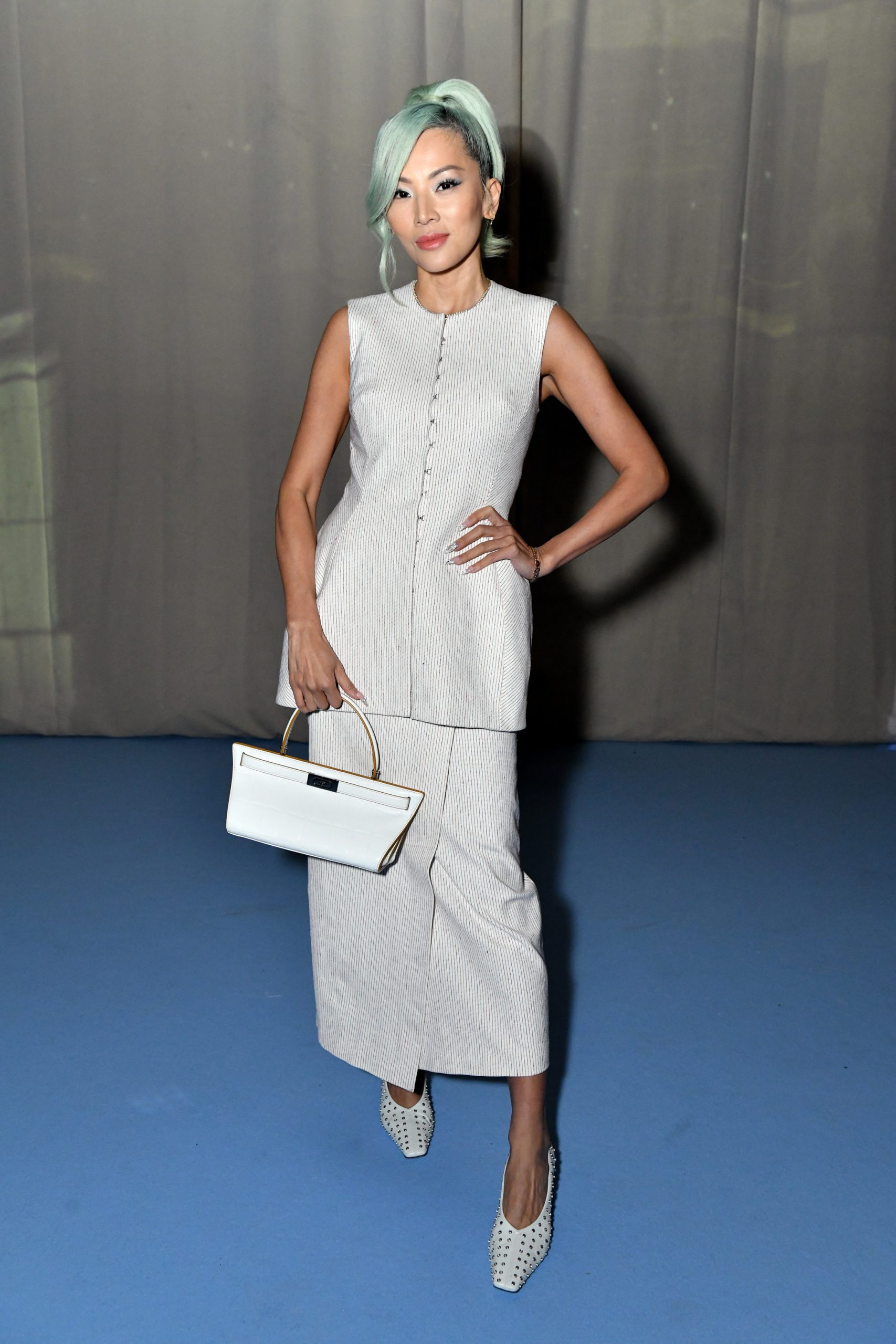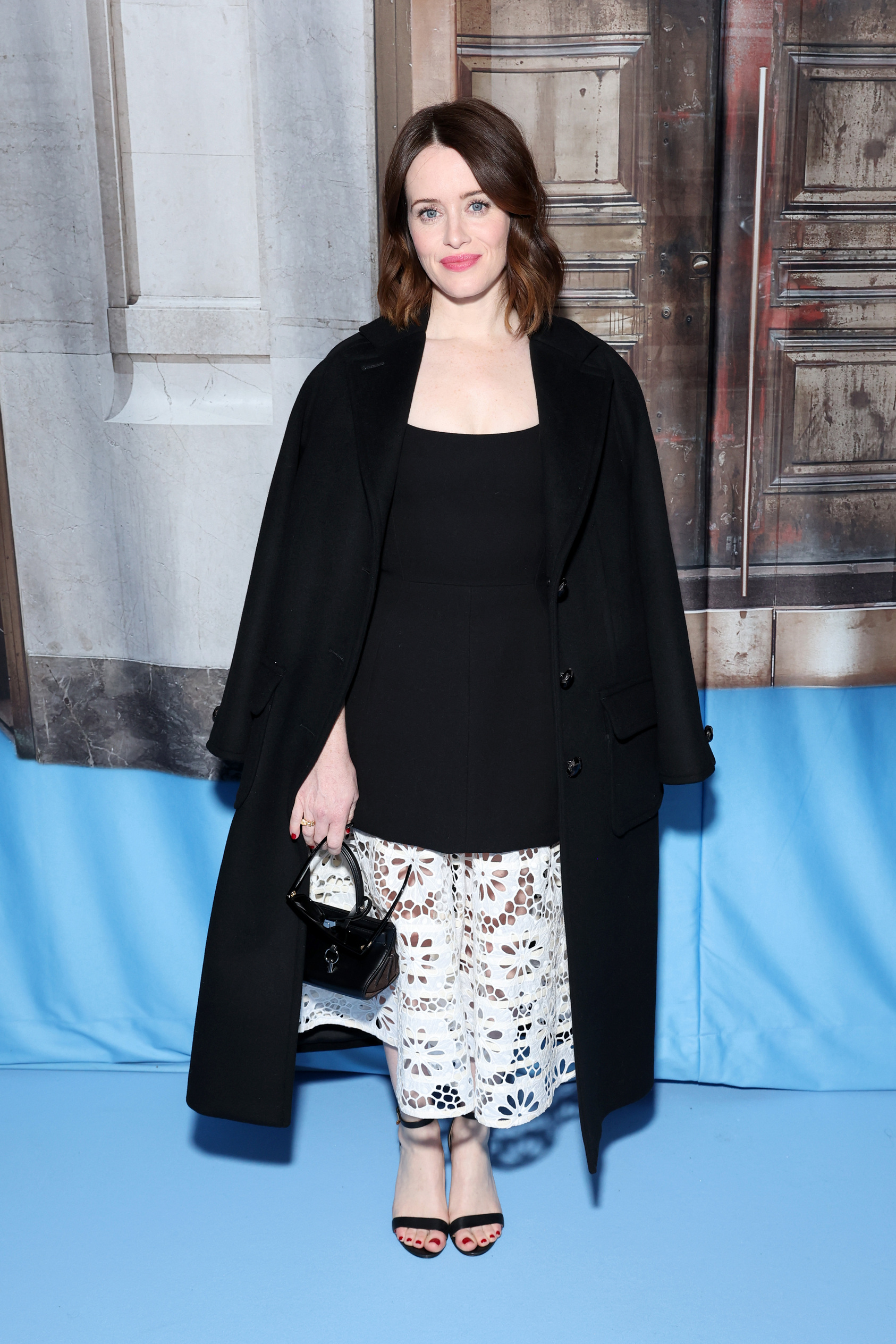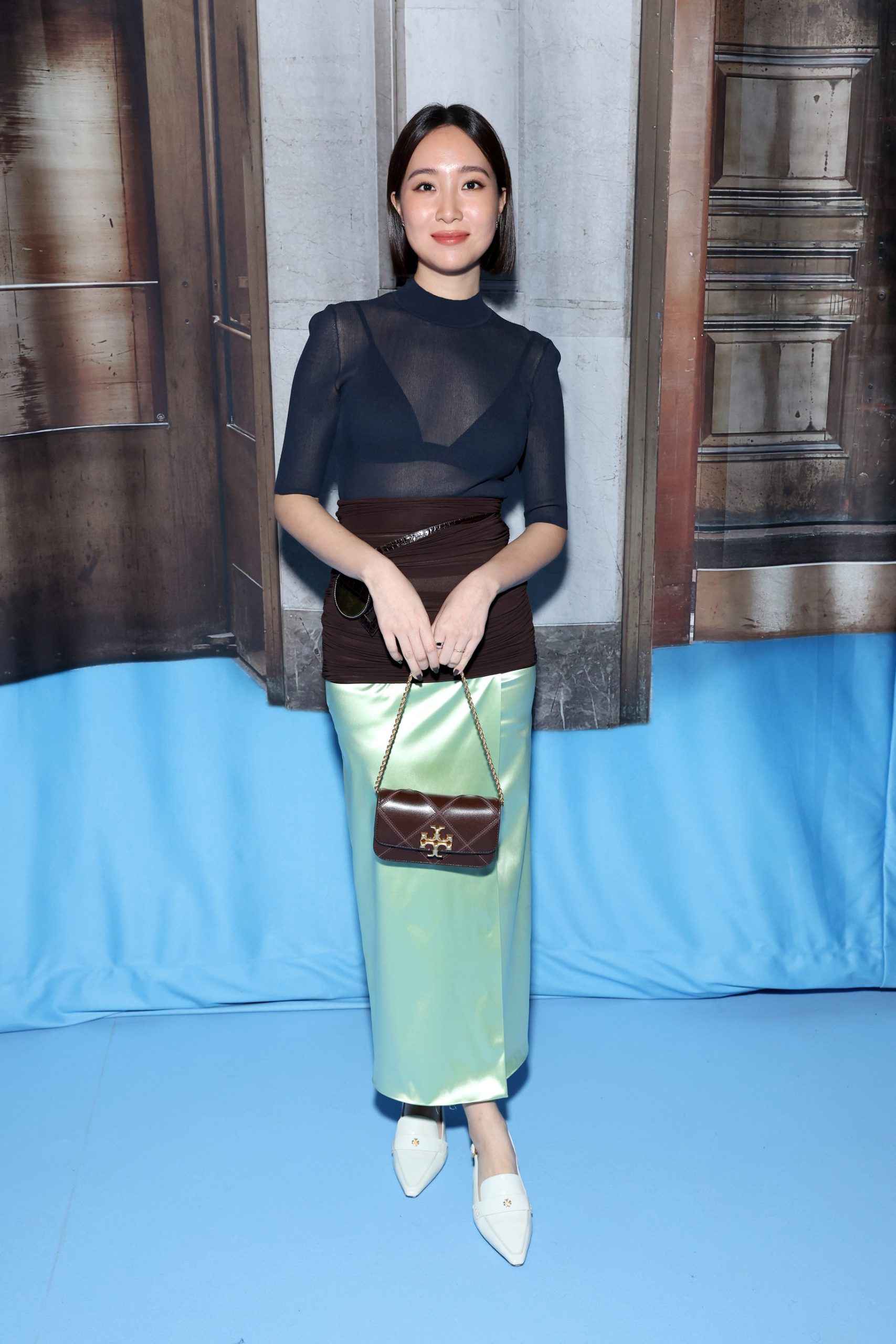 Editor's verdict
There's nothing not to love about this collection. It's one that's wearable, elegant, and makes complete sense for today's working women. Overall, I love how the looks are modest yet very empowering at the same time.
See the Tory Burch AW23 runway stream here. For more fashion news, click here.
| | |
| --- | --- |
| SHARE THE STORY | |
| Explore More | |