Film, TV + Theatre
BURO TV Guide October 2022: 'The Midnight Club', 'Pink Lie', and more
Spook and spectacle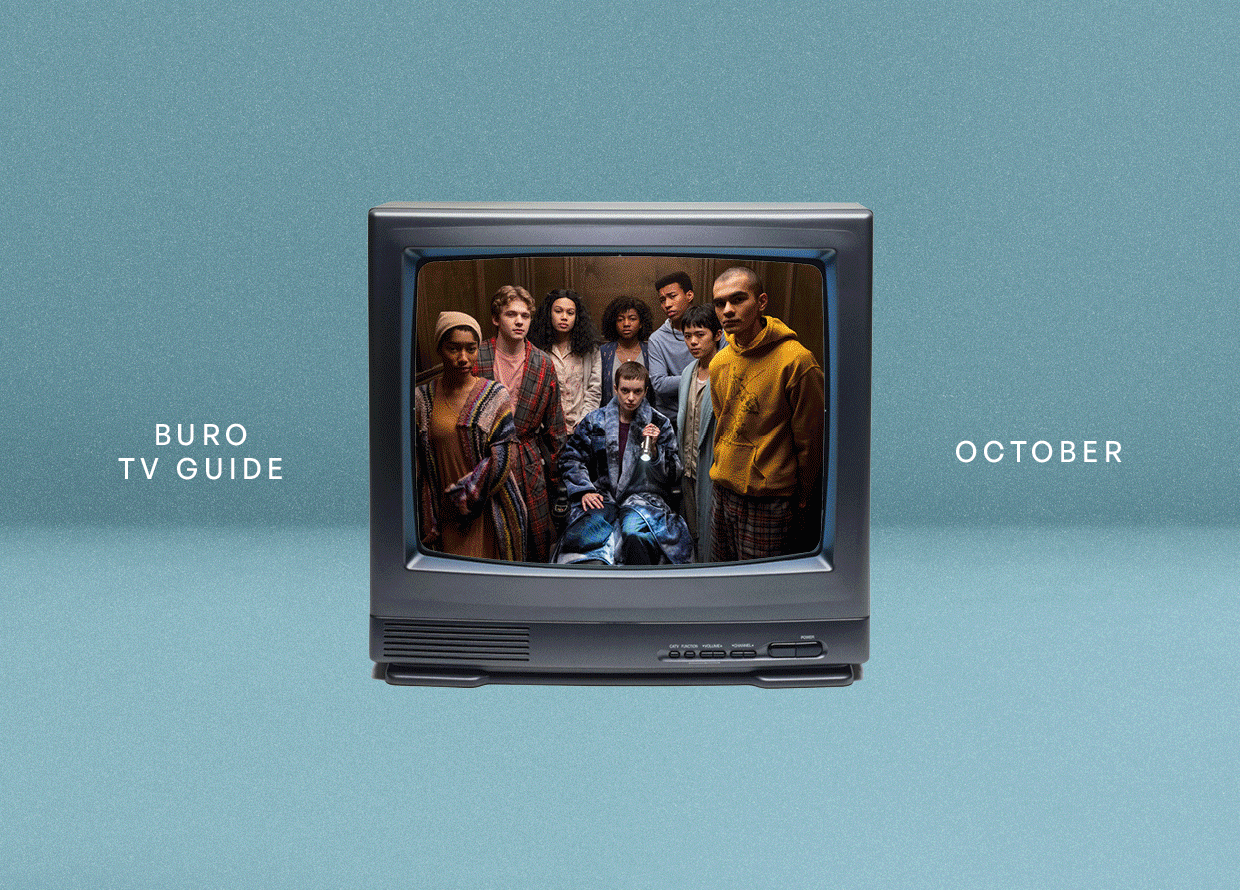 This October, be ready for a horror-filled month as the cinematic world brings you a spook-fest like no other. If that's not your thing, though, don't fret because there are still tons of TV shows and films (sans the jump scares) to keep you entertained for the whole month. From magical adventures to an enchanted school to a horror anthology that will have you looking under your bed—you'll want to add these nine shows to your watchlist:
The Midnight Club 
When and where: 7 October on Netflix
Watch if:  You're ready to get nightmares 
Starring: Iman Benson, Adia, Igby Rigney, Ruth Codd, Aya Furukawa, Annarah Shephard, William Chris Sumpter, Sauriyan Sapkota  
Get ready for the spooky season this month with Netflix's latest creep-fest. In The Midnight Club, a group of terminally-ill teenagers who are members of an exclusive club make a deadly pact: the first to die must send a sign from the afterworld. Directed by the same horror visionary behind The Haunting of Hill House and Midnight Mass, expect a chilling watch full of spooks and suspense. 
Watch here.
Shadow Detective 
When and where: October on Disney+ Hotstar
Watch if: You love mind-bending conspiracies 
Starring: Lee Seongmin, Jin Gu, Gyeong Sujin, Lee Hakju 
In Disney+ Hotstars' latest conspiratorial K-drama, an accomplished detective, Taekrok, is framed for a murder he didn't commit, forcing him  to re-investigate his previous cases to uncover the real murderer.  Will Taekrok be able to clear his name and catch the killer before it's too late? Shadow Detective will have you guessing at every turn. 
The School for Good and Evil 
When and where: 19 October on Netflix 
Watch if: You root for the hero and the villain 
Starring: Sophia Anne Caruso, Sofia Wylie, Michelle Yeoh, Charlize Theron, Kerry Washington, Laurence Fishburne
According to best-selling author Soman Chainani, Cinderella and Snow White were students of The School of Good and Evil. In the film of the same name, best friends Sophie and Agatha are given the chance to attend the enchanted school that trains aspiring heroes and villains. Friendships will be tested and morality blurred when they find themselves on opposing sides of an epic battle. 
Watch here.
Pink Lie 
When and where: Airing now on Disney+ Hotstar 
Watch if: You're desperate for another South Korean dating show   
Starring: Super Junior's Kim Heechul, Lee Sunbin, Song Wonseok, and Ralral
If you thought Single's Inferno was hot, Pink Lie's premise is absolutely scalding. The new experimental reality dating show sees a group of young singles, each with a lie they want to hide, attempt to find love. In each episode, contestants will go through a series of games and challenges, but are not allowed to divulge their one critical lie. Only during the "pink moon" will lucky participants have a chance to uncover the secrets of their chosen partner, and decide if they wish to continue the relationship. The first episode is available on Disney+ Hotstar's YouTube channel for free—one person's secret is already revealed!
Watch here.
Raymond and Ray 
When and where: October 21 on Apple TV+
Watch if: You enjoy flawed characters  
Starring: Ewan McGregor, Ethan Hawke, Maribel Verdú, Sophie Okonedo
What happens when your estranged (toxic) father passes away and you're tasked with arranging his funeral? Half-brothers Raymond (Ewan McGregor) and Ray (Ethan Hawke) have always lived in the shadow of their terrible father, and even in their adulthood, struggle to move past their childhood traumas. During the funeral process, the two men are forced to confront their past, learn the art of letting go, and given a chance to reinvent themselves. In this tragicomedy directed by Rodrigo Garcia, be ready for some dark humour, anger, pain, and gravedigging. 
Watch here.
Guillermo Del Toro's Cabinet of Curiosities 
When and where: 25 October on Netflix 
Watch if: You prefer one-and-be-done stories  
Starring: Guillermo del Toro, Andrew Lincoln, Rupert Grint, Ben Barnes, Sofia Boutella, Hannah Galway, Essie Davis 
Acclaimed Academy Award-winning filmmaker Guillermo del Toro presents a curated collection of mind-bending and genre-defining stories that will challenge the concept of horror. Each episode of this eight-episode anthology will range from the macabre to magical and gothic to Lovecraftian mystique. Two of these tales are original stories by Del Toro himself and brought to life by a carefully chosen team of writers and directors. Apart from being the creator and executive producer, Del Toro will also serve as host. Don't miss out on this sophisticated and sinister series by the master storyteller premiering exclusively on Netflix. 
Watch here.
The Good Nurse 
When and where: 26 October on Netflix 
Watch if: You're a true crime buff 
Starring: Jessica Chastain, Eddie Redmayne 
In search of another true crime feature to immerse in? The Good Nurse follows the real life case of American serial killer Charles Cullen who killed 29 innocent patients during his 16-year career as a nurse. Amy (Jessica Chastain) is a compassionate nurse and single mother who is struggling to support her daughter while dealing with a heart condition. Her demanding nights in the ICU are finally relieved when help comes in the form of Charlie (Eddie Redmayne) and the two quickly form a friendship. However, when the hospital experiences an unprecedented number of deaths that point to Charlie as the prime suspect, Amy is forced to risk her own life to uncover the truth. 
Watch here.
Mr. Midnight: Beware of Monsters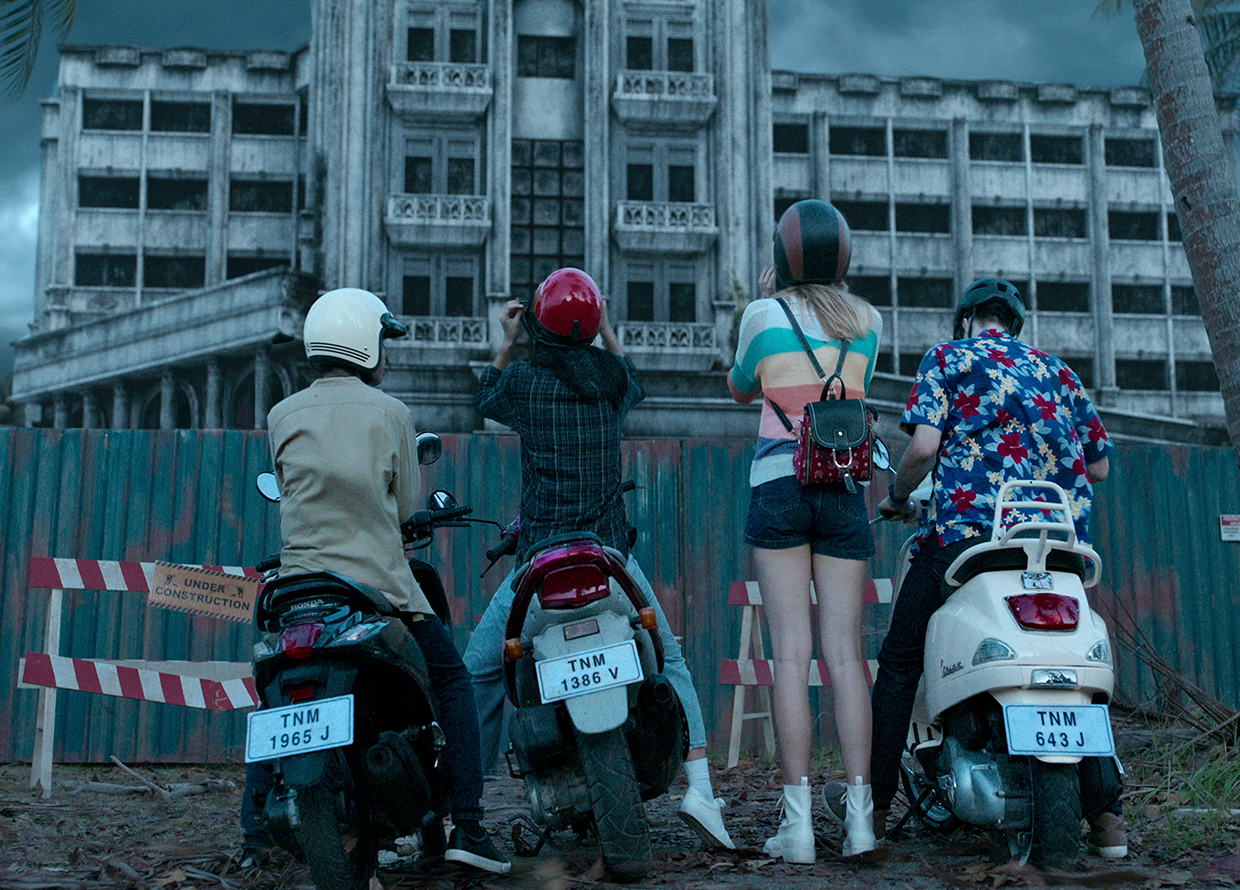 When and where: 24 October on Netflix 
Watch if: You grew up reading Mr. Midnight
Starring:  Idan Aedan, Chen Yixin, Caleb Monk, Nikki Dekker
Those of us growing up would be familiar with the horror fiction classic by James Lee (real name Jim Aitchison) that sold over three million copies worldwide. Now, Netflix is making a live adaptation of the Mr. Midnight series thats perfect for a spooky family movie night. The series will follow these four teenagers who become detective sleuths who investigate paranormal activity and upload their ghostly adventures to a blog under the pseudonym of "Mr. Midnight". Since its debut in 1998, Mr. Midnight is one of the longest running book series in the world with over 129 published editions.
Bling Empire Season Three
When and where: 5 October on Netflix 
Watch if: You live for rich people drama   
Starring: Anna Shay, Christine Chiu, Guy Tang, Jaime Xie, Kane Lim, Kelly Mi Li, Kevin Kreider, Kim Lee, Leah Qin, Mimi Morris
Everyone's favourite high-flying crazy rich Asians are back with a brand new season full of big diamonds and even bigger drama. The hit reality series picks up right where season two left off with Anna receiving a shocking blast from the past. Kane has a new career and Christine takes Kevin to Paris Fashion Week to reignite an old flame. The feud between Christine and Anna also gets deeper—will we ever know peace? 
Watch here.
Attenborough and The Mammoth Graveyard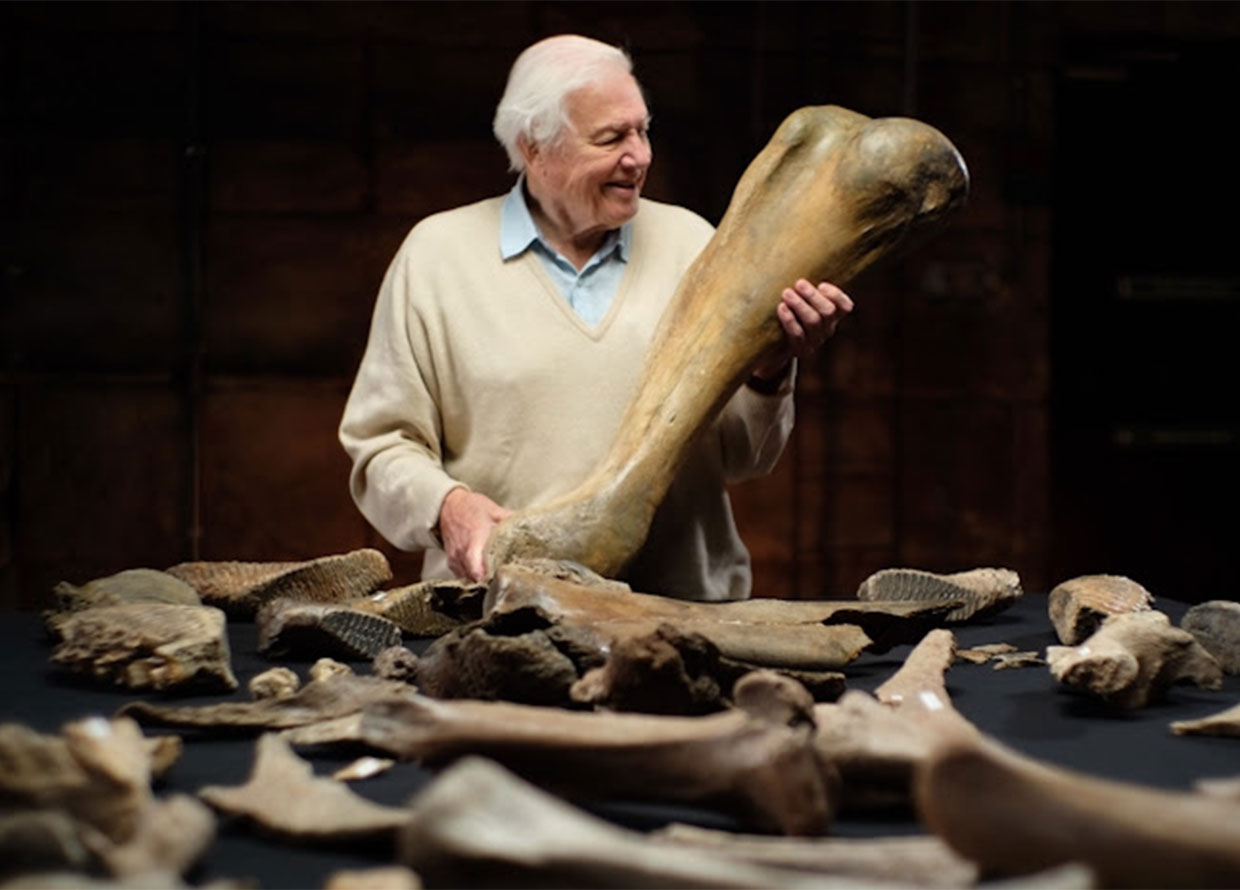 When and where: 30 October on BBC Player and Astro Channel 554
Watch if: Prehistoric giants amaze you 
Starring: Sir David Attenborough
Follow Sir David Attenborough down the prehistoric memory lane as he joins an archaeological dig uncovering the biggest mammoth discovery Britain has seen in almost 20 years. In 2017, two amateur fossil hunters found an extraordinary cache of Ice Age mammoth remains and a 'hand axe' made by a Neanderthal. Many questions remain: Why were the mammoths here and how did they die? Did Neanderthals hunt mammoths? Join Sir David Attenborough, biologist professor Ben Garrod, and a team of archaeologists and palaeontologists as they carefully excavate the remains and search for clues to answer this Ice Age mystery.
Watch here.
For more films and TV shows, click here.
| | |
| --- | --- |
| SHARE THE STORY | |
| Explore More | |