The zombie has been a mainstay in the horror film world for decades, to the extent that many think this sub-genre has been done to its death in the West, with little success at resurrecting the trend. It wasn't till the last handful of years that Asian zombie films began to gain unprecedented traction, with South Korea leading the trend. With big-time blockbusters like Train to Busan paving the way for other films like Rampant, Peninsula and high-grossing TV shows like Kingdom. The recent success of All of Us Are Dead on Netflix proves that there is still an appetite for Asian horror films with zombies as the main focus.
Already binged on all the popular, well-known Asian zombie shows? Here are six lesser-known titles that may pique your interest. Note that not all of these films are readily available to watch on your regular streaming platforms and require more traditional methods, such as purchasing a DVD, to be viewed.
---
1) #Alive (2020)
While #Alive didn't exactly fly under the radar—it topped Netflix's charts in September 2020—if you've just started exploring the K-zombie sub-genre, there's a chance you may have missed it. With Seoul being one of the online gaming capitals of the world, #Alive brings us into the life of a gamer (Yoo Ah-in) who finds himself cut off from the rest of the world when a highly infectious virus causes a zombie apocalypse in the city. Alone in his apartment and with limited survival skills, he struggles to beat the odds and find a way to survive. Park Shin-hye also stars in this.
To watch on Netflix, click here.
2) Wild Zero (1999)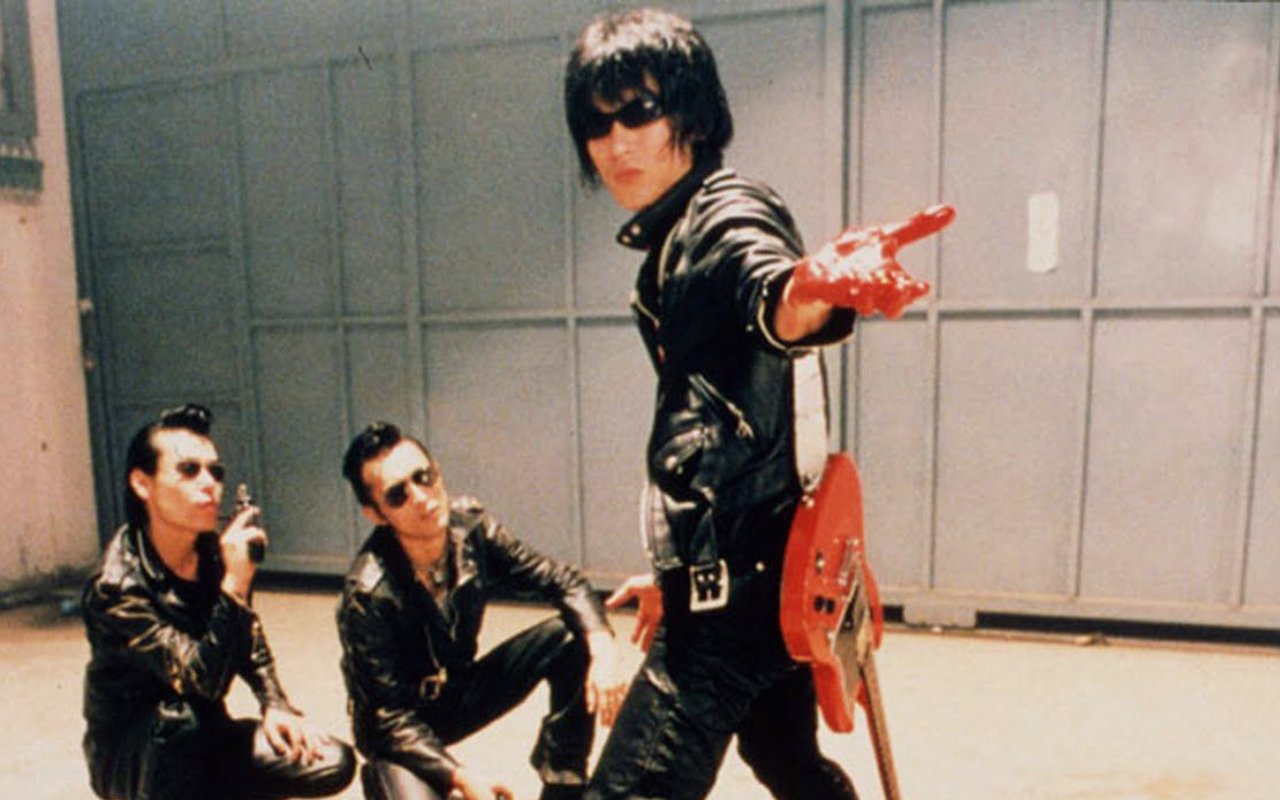 One glance at the movie's poster and you can probably tell it's full of wacky, over-the-top shenanigans. If you're a lover of niche '80s and '90s Asian rock, you may be familiar with the Japanese garage rock trio Guitar Wolf, who star in this comedy-horror film, along with main protagonist Ace (Masashi Endo). A die-hard fan of Guitar Wolf, Ace is ecstatic when he earns the band's recognition when he accidentally enables their lead vocalist to win a fight with the manager of their concert venue. Ace is given a whistle that will alert the band if he ever needs their help. When he later encounters a horde of zombies, Ace blows the whistle to summon the rockstars to help him fight the undead. Accompanied by a soundtrack heavily contributed to by Guitar Wolf themselves, Wild Zero is a mash-up of punk-rock influences with traditional horror staples.
To purchase the DVD, click here.
3) Versus (2000)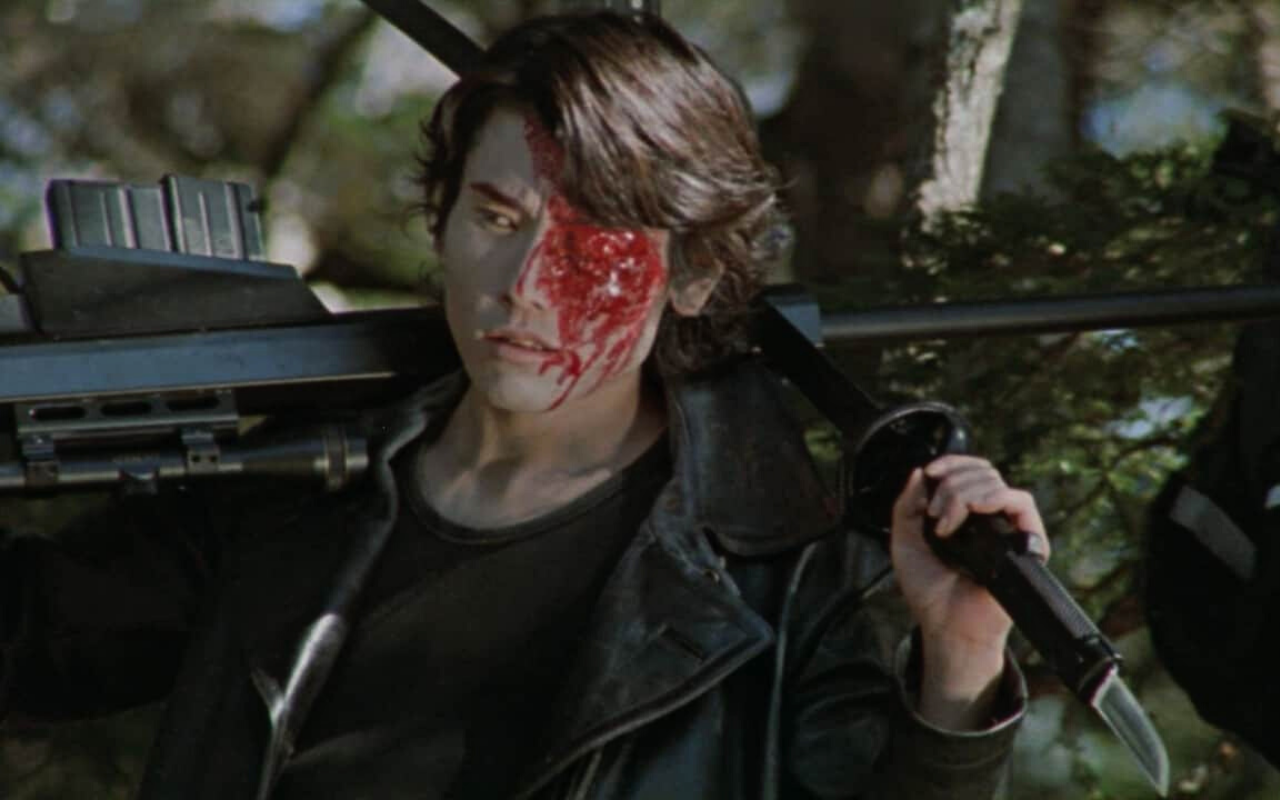 Japan has always prided itself as being a country that successfully incorporates tradition into the everyday lives of a modern, technologically advanced society. This dynamic between the old and the new is showcased in Versus, where a group of gangsters, a woman, and an escaped convict encounter each other in what is (unbeknownst to them) the 444th out of 666 portals to the supernatural world: The Forest of Resurrection. As bodies buried in the forest begin to crawl from their graves with the help of an ancient evil spirit, the humans will have to face off the army of Darkness in battles that combine samurai mysticism and modern firearms.
To purchase the DVD, click here.
4) Seoul Station (2016)
The lesser-known of director Yeon Sang-Ho's zombie features, Seoul Station is the animated prequel to Train to Busan. Focusing on an entirely different set of characters, the movie's events occur shortly before those in Train to Busan, depicting how the zombie crisis broke loose in the city of Seoul. The film's tone is sombre, not just in terms of how it chooses to deliver its undead fiends but also due to how it engages with serious and often avoided topics, such as homelessness, youth runaways and even prostitution, all of which fuel the movie's flow of events. It's eerie, suspenseful and has plot twists that are way scarier than zombies. If you've seen Train to Busan and its 2020 sequel, Peninsula, you'll want to add this animated film to your watchlist to complete the saga.
To watch on Amazon Prime Video, click here.
5) The Wailing (2016)
Probably the most unsettling out of all the films on this list, The Wailing is sometimes overlooked for bigger titles but packs just as scary a punch. Part psychological thriller, part horror movie, the film follows the mysterious and violent deaths that start happening after the arrival of a strange foreigner in a small village. The killers seem to suffer the side-effects of a zombie virus-like disease—they appear demented and bloodthirsty, determined to eat the flesh of the living. The startling events shake up the small sleepy town and when his daughter's life is put at risk, local police sergeant Jong-goo (Kwak Do-won) must get to the bottom of this terrifying ordeal.
To watch on Amazon Prime Video, click here.
6) One Cut of the Dead (2017)
Movies about people making movies tend to be a little surreal, especially if you work within the creative and film industries. This is the main premise of One Cut of the Dead, a cult favourite that expertly crosses over comedy with action and zombies. The movie follows Director Higurashi (Takayuki Hamatsu) and his film crew as they go about shooting a low-budget zombie film in an abandoned World War II Japanese facility. The group's project is cut short when they are attacked by real zombies. More than scary undead film crew members, this film is about the art of movie-making, with hilarious gags and lovable characters, as well as a few surprising twists that make for a fun watch—and that's a rare comment when it comes to zombies.
To watch on Amazon Prime Video, click here.
Check out: REVIEW: 'Sweet Home' on Netflix—is this horror Korean drama worth a watch?
| | |
| --- | --- |
| SHARE THE STORY | |
| Explore More | |