Lifestyle
PurelyB's Carina Lipold shares tips on how to stay healthy while travelling
Insights on healthy travelling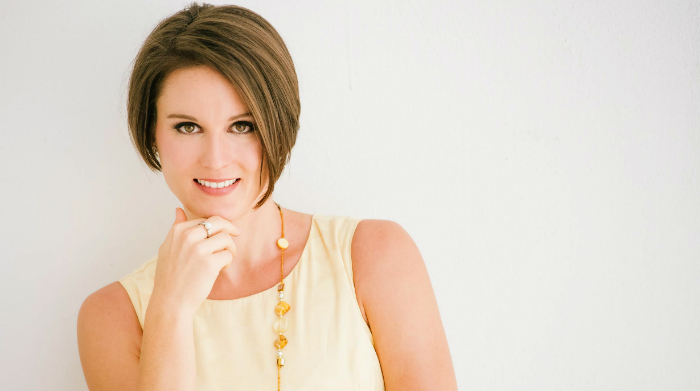 What does your job as Health & Wellness Director (NLP, Nutrition & Fitness) at PurelyB entail?
It's not really my job—it's my passion and hobby. Ever since we started PurelyB a year ago, our goal is to provide resources to empower people to live more healthily, and we did (and do) this by creating health transformation programmes, writing insightful articles and producing videos, among others. My role is to support the creation of these contents.
How did you come to be passionate about health and wellness?
I was born with an auto-immune disease called "atopic dermatitis", which is basically an eczema all over your body that itches tremendously. Naturally, my parents wanted to create relief for me and tied my little fists at night so I couldn't scratch myself. They would put me on diets and try different western and eastern therapies but nothing really helped for long term. Growing older, I continued to experiment and eventually found a solution—today, I call it my "early warning system" as it still comes out if I don't take care of myself.
Tell us about the projects you're currently working on.
After having some of my own companies over the last few years, I started at the beginning of this year to work as a Wellness Projects Director for a luxury resort and spa brand called Six Senses while still being part of the PurelyB family. At PurelyB, we've just launched our marketplace and are in the middle of shooting a TV show for Astro Bella. Exciting times!
Based on your Instagram posts, you pack some pretty interesting things to help eat healthy while travelling—what do you usually bring with you on trips?
I have only truly figured it out after being on the road non-stop for a year; so I now travel with a hand blender (to make smoothies), a BPA-free container (to store said smoothies and to avoid using plastic), chia seeds (it's so easy to make meals with them—just add a fruit after soaking them and it'll be ready!), vegan protein (in the event I can't find anything I like to eat locally, I just blend it with some fruits and vegetables from the local market and it'll make a pretty good meal), salt grinder (I like to make salads in my room and vegetables and lemons may be easy to find but not a pinch of salt and so at least, I don't have to buy a whole pack each time) and a pocket knife (to cut all the fruits and vegetables).
What's your advice for people who wish to stay healthy while travelling?
Oh, I have a lot! First of all, it's to have the mindset that you can stay healthy while traveling. Many people throw all their commitments out of the window as soon as they go on a trip. So stick to your health or meal plans and maintain a minimum that you know is achievable anywhere on this planet. For example, I make sure I get 30 minutes of movement and a minimum of 3 portions of fruits and vegetables a day.
Also, plan ahead! Sometimes you will visit a place where there is simply either junk food or nothing you can or like to eat. But if you have your travel food essentials, you will always be prepared.
Name three of your favourite items available on the new PurelyB Marketplace.
Spoon Health Organic Chia Seed 450g for my next travels, Pumpkin Cranberry Mix, and these pants from Kinatik.
A fan of PurelyB? Vote for them in the Best Malaysian Start-up or Project category in our first ever Buro 24/7 Malaysia Digital Awards 2016.
Related stories:
Losing weight the healthy way according to fitness coach Dave Catudal
Jesrina on PurelyB, healthy living and her shift to the startup scene
Marissa Parry on her PurelyB duties, health advice and a coyo recipe
| | |
| --- | --- |
| SHARE THE STORY | |
| Explore More | |